Hi, I'm Ella!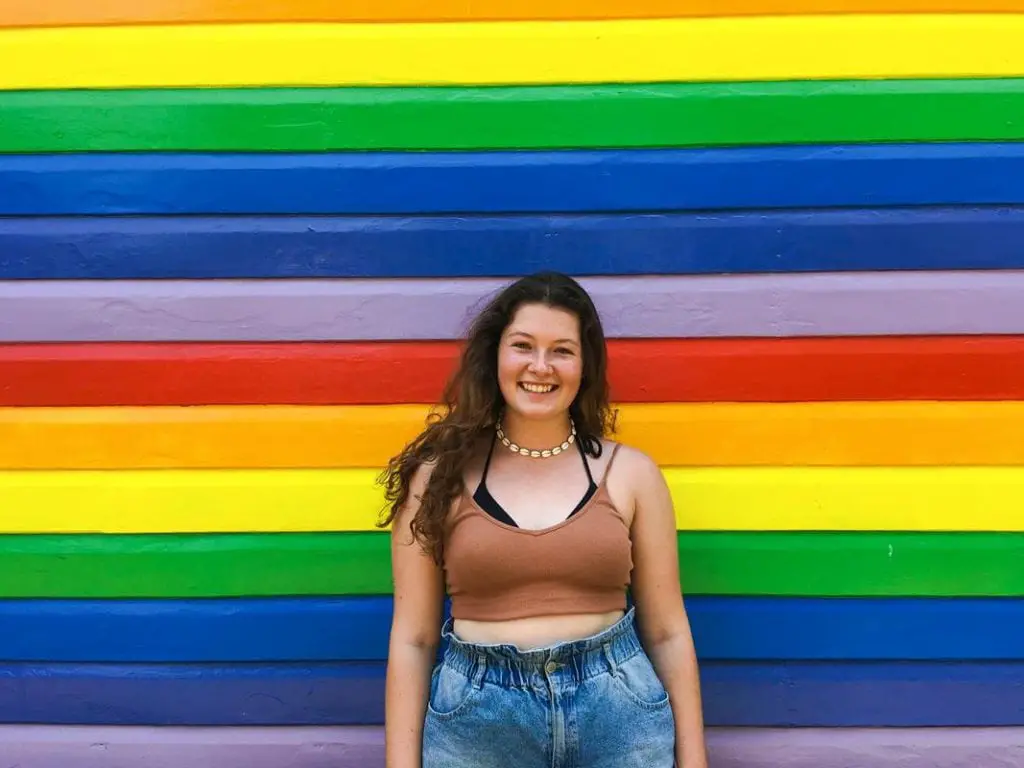 When I'm not jetting about the world on my precious leave days from work, I'll be sat at my desk at a law firm in London, where I work full time as a paralegal whilst studying for a law degree.
I created Many More Maps for people who have a passion for travel, but can't just quit everything and jet off on a year-long trip (at least, not yet!).
Balancing life's responsibilities with a passion for travel can be difficult, but I'm here to show you how it can be done. On my blog, I'll share my secrets on how to make the most of your leave days from work, how to fit a backpacking trip into two weeks and give you bite-sized itineraries for short breaks. I'll also provide you with trip reports from my own travels and get brutally honest in my 'Worth It?' column, where I take a deep dive into hyped tourist attractions and give you the lowdown on whether or not they're worth your hard-earned cash and your precious time.
Love London? Want to visit? As a Brit living in London, you can expect my blog to be jam-packed full of posts about things to do in London, tips for getting off the well-trodden London tourist trail, and ideas for trips around the rest of the UK if you're planning on staying a while.
So, why travel?
I've been obsessed with travel since I was 14 when I went on a school trip to China. IT. CHANGED. EVERYTHING. I'd hardly even imagined that people could live such different lives to me until I saw it, and from then I knew that my future, although still totally unclear to me, had to involve seeing more of whatever the world had to show.
On finishing school at 18 I took a three-month break before starting university to work in Spain as an Au-Pair. Everybody I knew thought I was crazy, but for me, it was a no-brainer. I was so young and naïve, and this naivety (cue: totally underestimating how difficult it is to look after children), meant that I ended up coming home early, but also resulted in one of my funniest travel stories/mishaps to date. However, I wasn't deterred. This was only the beginning.
Balancing travel with a career
At 18 I started full-time work and full-time study to become a lawyer. On a crappy salary and living away from home for the first time, it took me a full year to stop freaking out long enough to focus on how I could fit travel into my new life. Typing away in a cubicle has never been the dream, and I thought about ways I could change this. I crunched the numbers, headed into a travel agent and heard about an amazing trip to Costa Rica I could join. The only issue is, none of my friends would go with me. 
This cued one of the most pivotal moments of my life so far.
I decided to go by myself.
Everything you read on this blog has been influenced by this decision in some form. Traveling alone has made me more independent and decisive. Having a limited amount of time to travel means I cram my itineraries jam-packed and make the most of every second I have. Who says I can't travel 10,000 miles for a two week holiday? Why shouldn't I travel to that country as a solo female traveler? Life is too short to push your dreams into the "one day" category.
I really hope you enjoy following along on my adventures, and I hope I can help you to plan your next trip!
Speak soon, and happy travels!