There is a good chance that this post contains affiliate links. If you make a purchase through them, I may receive a small commission at no extra cost to you! As an Amazon Associate, I earn from qualifying purchases. As ever, all opinions are my own.
Stellenbosch is known the world over for its gorgeous vineyards, and, more importantly, for the mouthwatering wine produced there. From fancy wine estates to rustic vineyards, Stellenbosch is the place for epic wine tasting tours in South Africa. Pinotage (my favourite wine ever) was developed here!
Getting to sip South Africa's signature wine with the mountains of Stellenbosch in the background… well, it's a once-in-a-lifetime experience!
If you're ready to sample all of these delicious wines but don't know which Stellenbosch wine tour to book, you've come to the right place! This guide covers all of the best wine tours and vineyard tours of Stellenbosch. 
It goes without saying that the best way to visit multiple wineries in one day is to join a tour. Nobody wants to be the designated driver on a wine tasting day! Plus, having a knowledgeable guide will add so much extra value to your trip.
Not only will they know a ton about the history of each winery you visit, but they'll also teach you about each individual wine you taste and how to taste wine properly.
I've taken the confusion and stress out of the planning process and done the research for you. Whether you're looking to expand your wine knowledge, check out some of the most beautiful wine estates in South Africa, or just get absolutely loaded, here are the very best Stellenbosch wine tours you need to book!
EasyRider Stellenbosch Wine Tour
Duration: 9 hours 30 minutes
Includes: Everything! This trip is all-inclusive, and the best wine tour in Stellenbosch!
Departs from: Cape Town and Stellenbosch
This was the tour I chose when I visited Stellenbosch, and it was probably the best day I had during my 2 weeks in South Africa! Big talk, I know, but when I explain why you'll understand.
The tour starts by picking you up from your Cape Town or Stellenbosch accommodation. By 10.30am, you'll be drinking your first wine! It felt bizarre for me to drink red wine for breakfast, but this was just the start of a wonderful, wine-filled day. If you want to know more about my experience on this tour, I wrote a whole travel narrative about it!
The tour stops at four or five wineries (depending on timing) and includes the historic estates of Lanzerac and Simonsig. These are two wine estates you shouldn't leave Stellenbosch without visiting! Plus, if you visit independently, a wine tasting at Lanzerac alone costs ZAR 250 ($17.50), so the tour is already good value! 
Our tour guide was very knowledgeable, teaching us how to smell and taste different wines, how to hold wines correctly, and how to describe the flavours of the wines. I was no longer an amateur!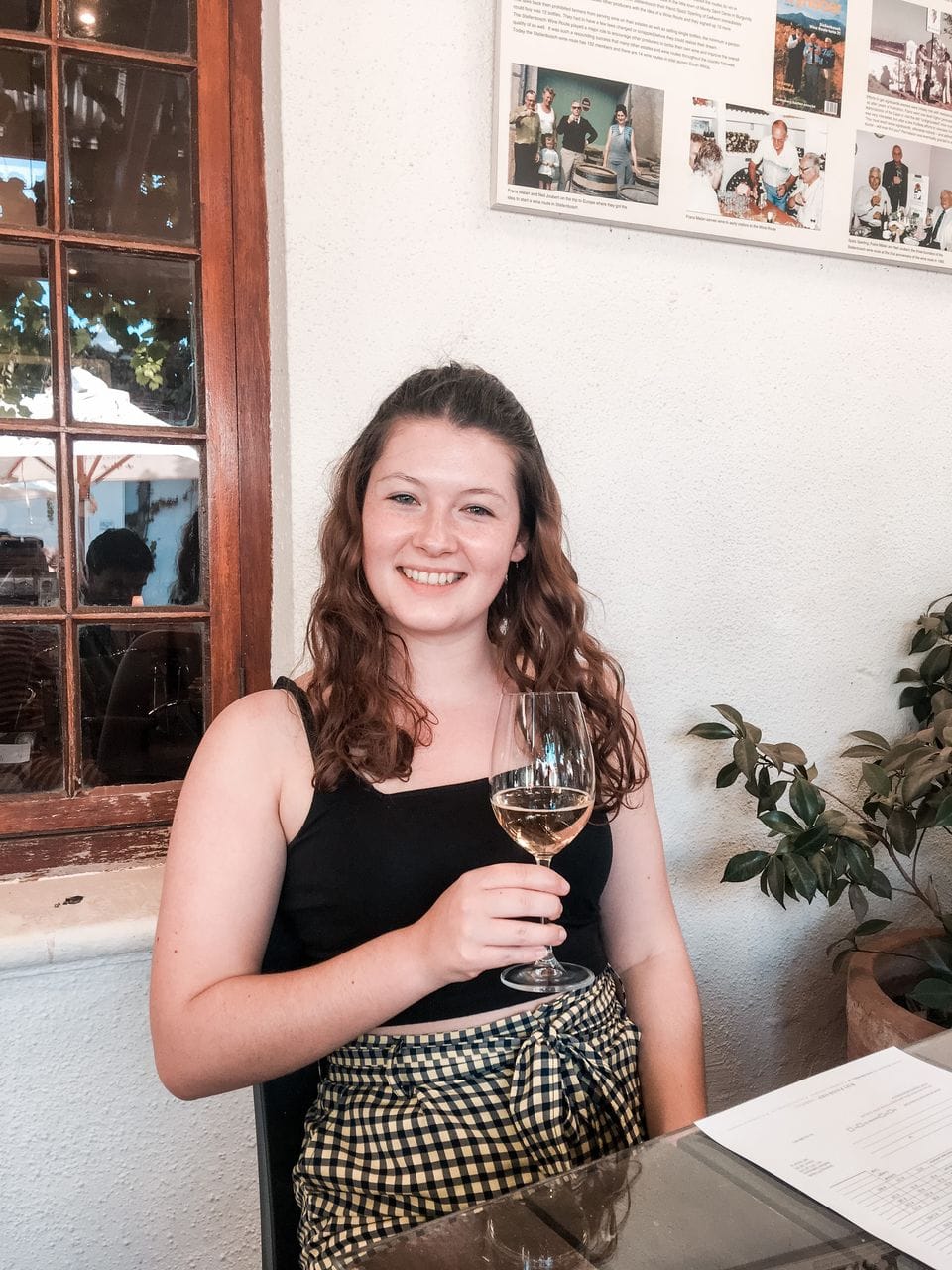 What truly makes this tour stand out from the crowd is the fact that EVERYTHING is included. The tour guide is very accommodating, and if you want to try any type of wine in addition to the ones we offered he arranges that for free, no problem.
Honestly you guys, this day was incredible. We sampled around 30 wines! By the middle of the day, I was just taking a sip of each one, but if you wanted to get drunk that would easily be possible!
As well as all wines included, the tour included lunch (which came with bottomless wine!), a cheese pairing with wines, a chocolate pairing with wines, and some biltong to sample.
> Find more information about tour prices and availability here!
Cape Winelands Tour
Duration: 8 hours
Includes: Transportation, guide, walking tour of Stellenbosch. Wine tasting fees are not included.
Departs from: Cape Town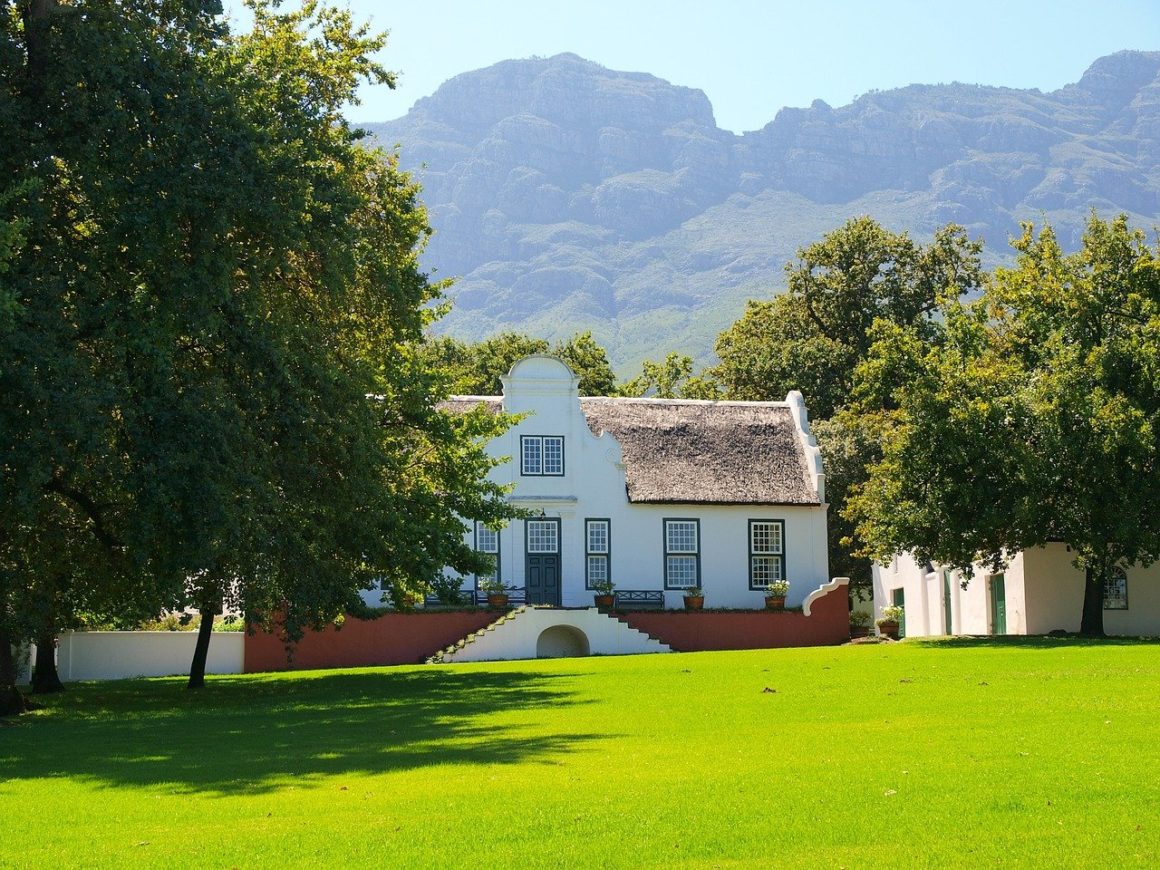 If you want to explore some of the best wineries in Stellenbosch, Franschhoek and Paarl on a tight budget, this is the wine tour for you. It's considerably cheaper than most of the other Stellenbosch wine tours. Unfortunately, that's because the wine tasting fees are not included, nor are snacks or lunch.
For this reason, the tour is quite customisable. If you don't want to drink a lot of wine, you can always opt to not do the tasting at one winery. Although you'll have to pay for all extras on top of the price of the tour, this is South Africa. Almost nothing is expensive here, and individual glasses of wine are not going to blow your budget.
As well as visiting three wine estates, your guide will take you on a short walking tour of central Stellenbosch. To round off the day, you'll pay a visit to the Nelson Mandela monument at Drakenstein Prison. It was here that Nelson Mandela spent his final days of incarceration before his walk to freedom, and it's an essential stop on your trip to South Africa.
> Click here to find out more about tour prices and availability!
The Southern Route Hop-On Hop-Off Wine Tour
Duration: Flexible
Includes: Pick-up from central Stellenbosch, transport between wineries
Departs from: Stellenbosch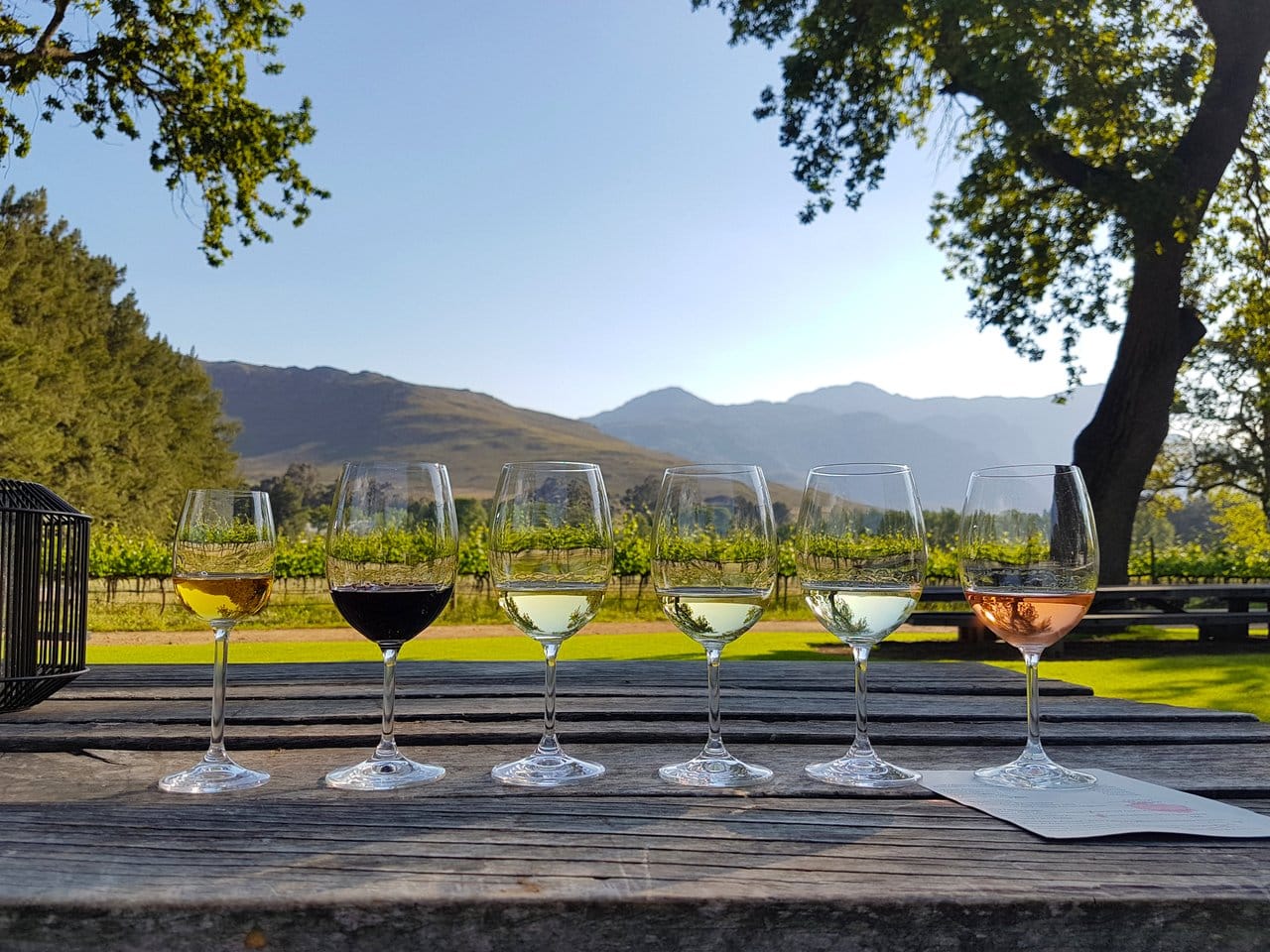 For a shoestring budget and bare-bones tour of Stellenbosch, you can't go far wrong with the Hop-On Hop-Off Wine Tour. 
As this is a shoestring option, though, pretty much the only thing that's included is transport between the wineries. That means you'll have no knowledgeable guide to teach you about the estates or the wines, no included lunch or snacks, and no wine tastings are included.
However, it's the cheapest way to visit the wine estates of Stellenbosch. So, if you just fancy going to have a few drinks, and don't mind missing out on learning about the wines, this is the perfect option!
The tour is also very flexible – you can start as early as 8:45am or as late as 2:15pm. Just bear in mind, though, that most of the wine estates close at 5pm, so the earlier you start, the more wineries you can visit. Wineries included on the route include Spier Wine Farm, Haskell Vineyards, Alto Estate, Kleine Zalze Winelands and Neethlingshof.
> Click here to check tour prices and availability!
Guided Vineyard Hike and Wine Tasting
Duration: 5 hours
Includes: Pickup and drop off from your hotel in Stellenbosch, guide, guided hike, transportation, two wine tastings, light lunch.
Departs from: Stellenbosch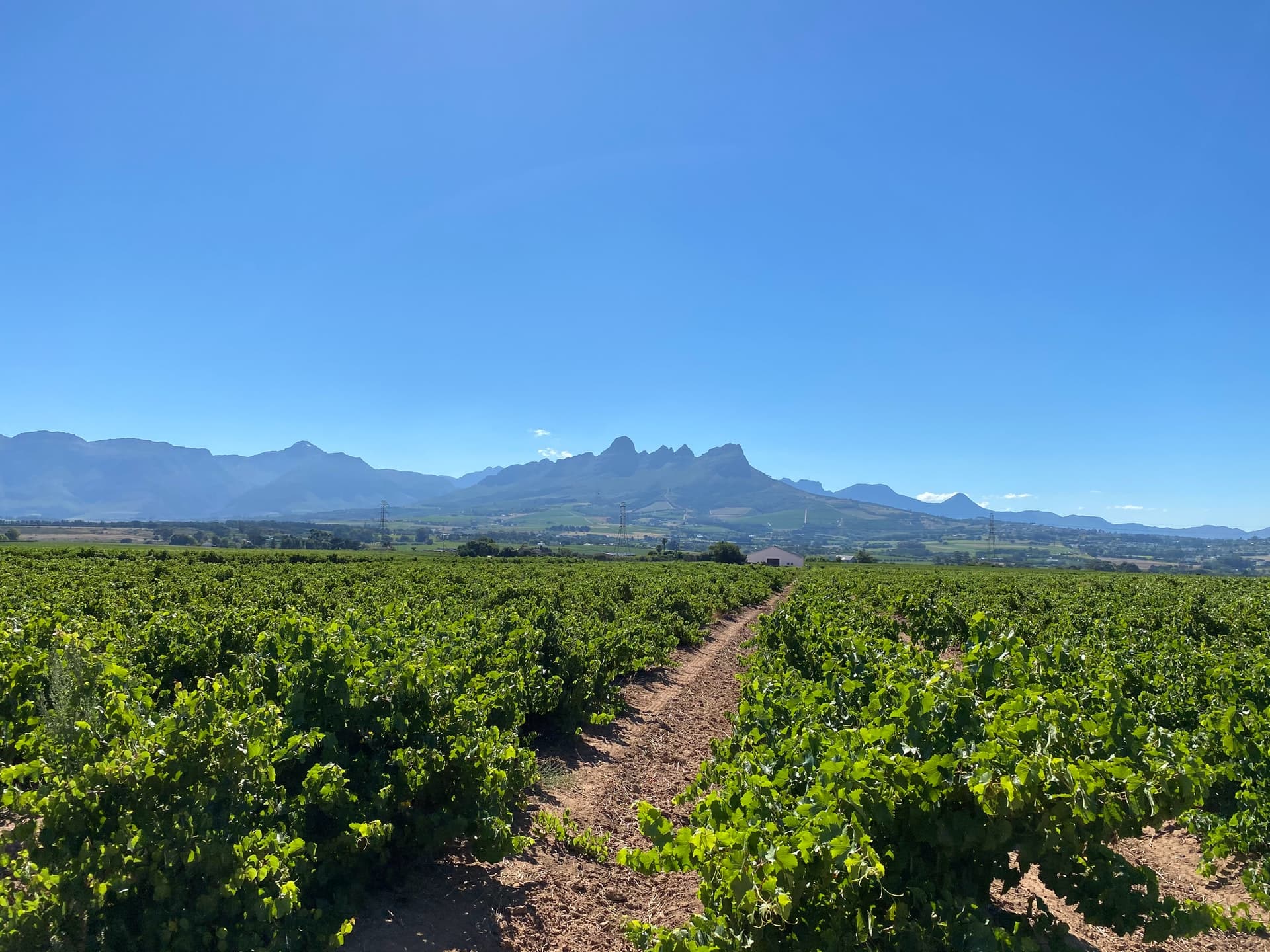 If you want to get up close and personal with the vineyards that produce such delicious wine, a guided hike through them, followed by two wine tastings, is the perfect way to get to know just how wonderful the Stellenbosch wine region is.
The vineyard hiking trail on this tour meanders through the wine farms of the Banhoek Valley, which lies between Stellenbosch and Franschhoek. As you walk, your guide will fill you in on the history of winemaking in the area, what life on the wine estates was like, and the native flora and fauna in the area.
Obviously, the best way to break up a hike through the South African wine lands is to stop off for a couple of wine tastings. Luckily, that's exactly what you'll do! You'll also tour the cellar of one of the wineries to learn more about the production of wine in the Cape Winelands. You'll then round off the tour with a light lunch of cheeses, antipasti and charcuterie (vegetarian options are also available).
The distance covered in the hike is 7-9km, and the difficulty is moderate.
> Find more about tour prices and availability here!
Stellenbosch Winelands Half Day Cycle Tour
Duration: 4 hours
Includes: Hotel pickup and drop-off, guide, bike and helmet rental, snack pack (inc. bottled water), 2 wine tastings.
Departs from: Stellenbosch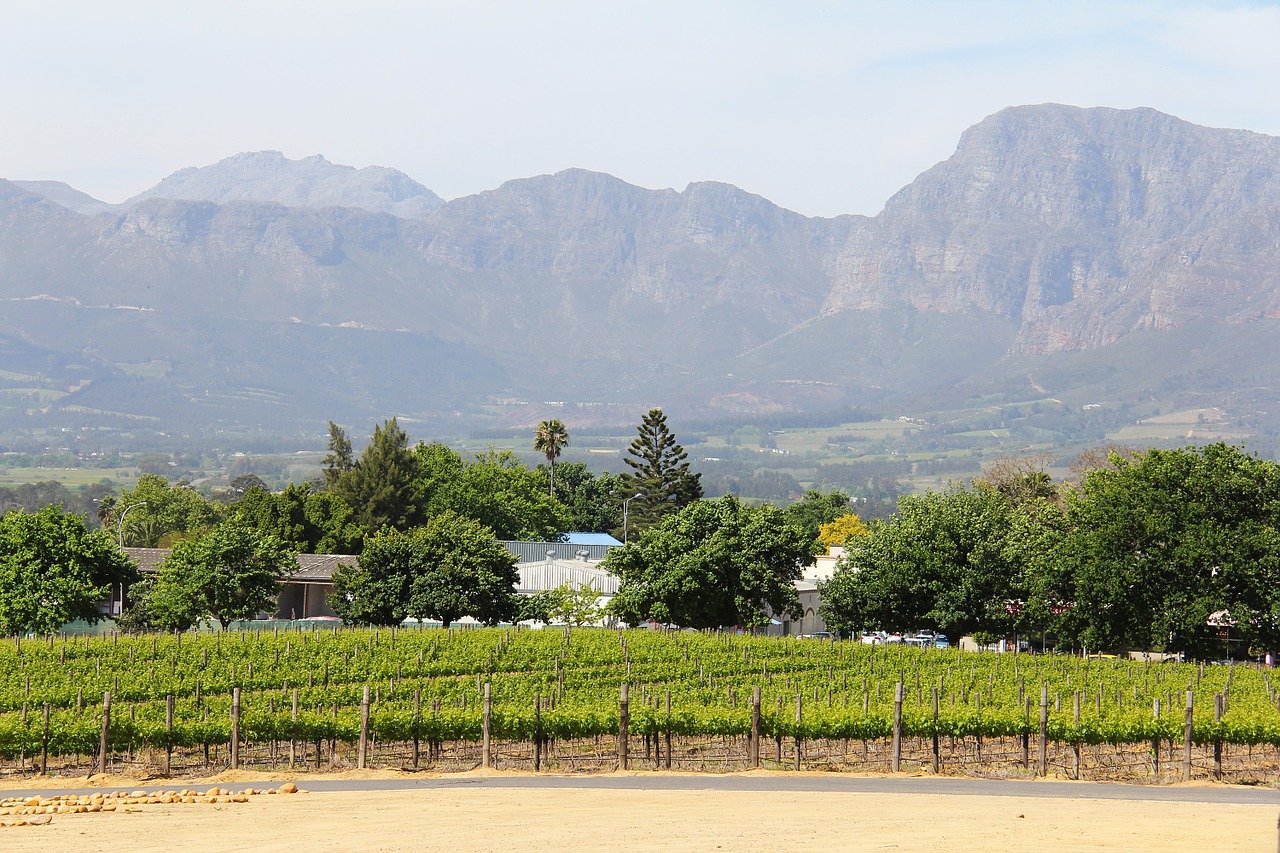 Similar to the Stellenbosch hiking tour, this cycling tour of the Stellenbosch vineyards is a great way to explore the beauty of the area more actively!
The tour includes water and snacks you'll need to keep you cycling as well as a local guide to take you to the prettiest places in Stellenbosch and explain the importance of winemaking to Stellenbosch and the history of the different wineries.
To break up the journey, you'll stop off at two different vineyards for wine tastings. 
> Click here to check the latest prices and availability!
Vineyard Horse Trail Ride
Duration: 2.5 hours
Includes: All equipment, trained local guide
Departs from: The Pink Geranium Nursery, Stellenbosch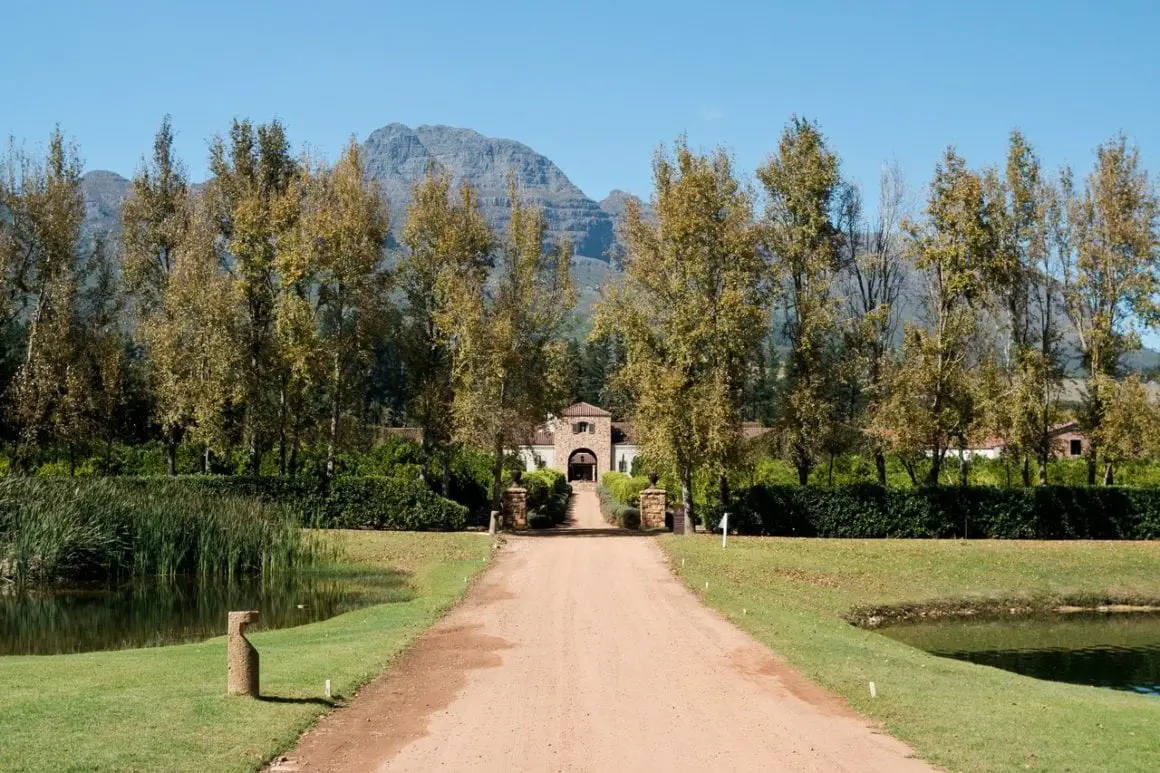 Think that the best way to explore a beautiful landscape is on horseback?
You're not alone.
Local rider Louise offers an incredibly popular 2.5 hour tour of the gorgeous scenery of the Stellenbosch vineyards. Whether you're a horse riding pro or have never ridden before, Louise makes sure everybody is comfortable and teaches novices the basics before you head out. 
During the ride, you'll ride through the neighbouring wine farms, getting wonderful views of the surrounding mountains, including Table Mountain, Stellenbosch, Paarl and Franschhoek. Depending on the time of day, you'll break up the ride with a cold drink or a glass of wine as you take in your beautiful surroundings. 
 > Find more information about tour prices and availability here
Which Stellenbosch Wine tour is right for you?
| | | |
| --- | --- | --- |
| Type of Tour | Tour Name | Current Price |
| Best Overall Stellenbosch Wine Tour | EasyRider Stellenbosch Wine Tour | Click here to check |
| Cheapest Stellenbosch Wine Tour | The Southern Route Hop-On Hop-Off Wine Tour | Click here to check |
| Best Wine Tour For Active Travellers | Guided Vineyard Hike and Wine Tasting | Click here to check |
I hope this guide has been useful to you in planning and booking your tour of the Stellenbosch winelands. I also hope you have as amazing of a time in Stellenbosch as I did! Going on a wine tour whilst here is a highlight of my travel memories so far, and you'll be massively missing out if you don't go on one yourself!
Don't forget to let me know how your time in Stellenbosch goes, and if you booked on to one of the wine tasting tours I recommended (especially if it's the one I went on myself!) then please let me know in the comments!