There is a good chance that this post contains affiliate links. If you make a purchase through them, I may receive a small commission at no extra cost to you! As an Amazon Associate, I earn from qualifying purchases. As ever, all opinions are my own.
I don't wanna brag, but I'm somewhat of an expert at day trips by now.
I'm a huge fan of day trips, and without taking so many I'd have seen far fewer places on my travels. In fact, many of my favourite travel memories of all time were made on day trips! 
From island hopping in Croatia to hiking in the Blue Mountains in Australia to the many, many day trips I've taken from my hometown of London, England, I've spent time refining and improving my day trip packing list, and I feel like I've really got it down to the essentials now.
So, no matter where you're heading, here are the essential things you need to pack for a day trip!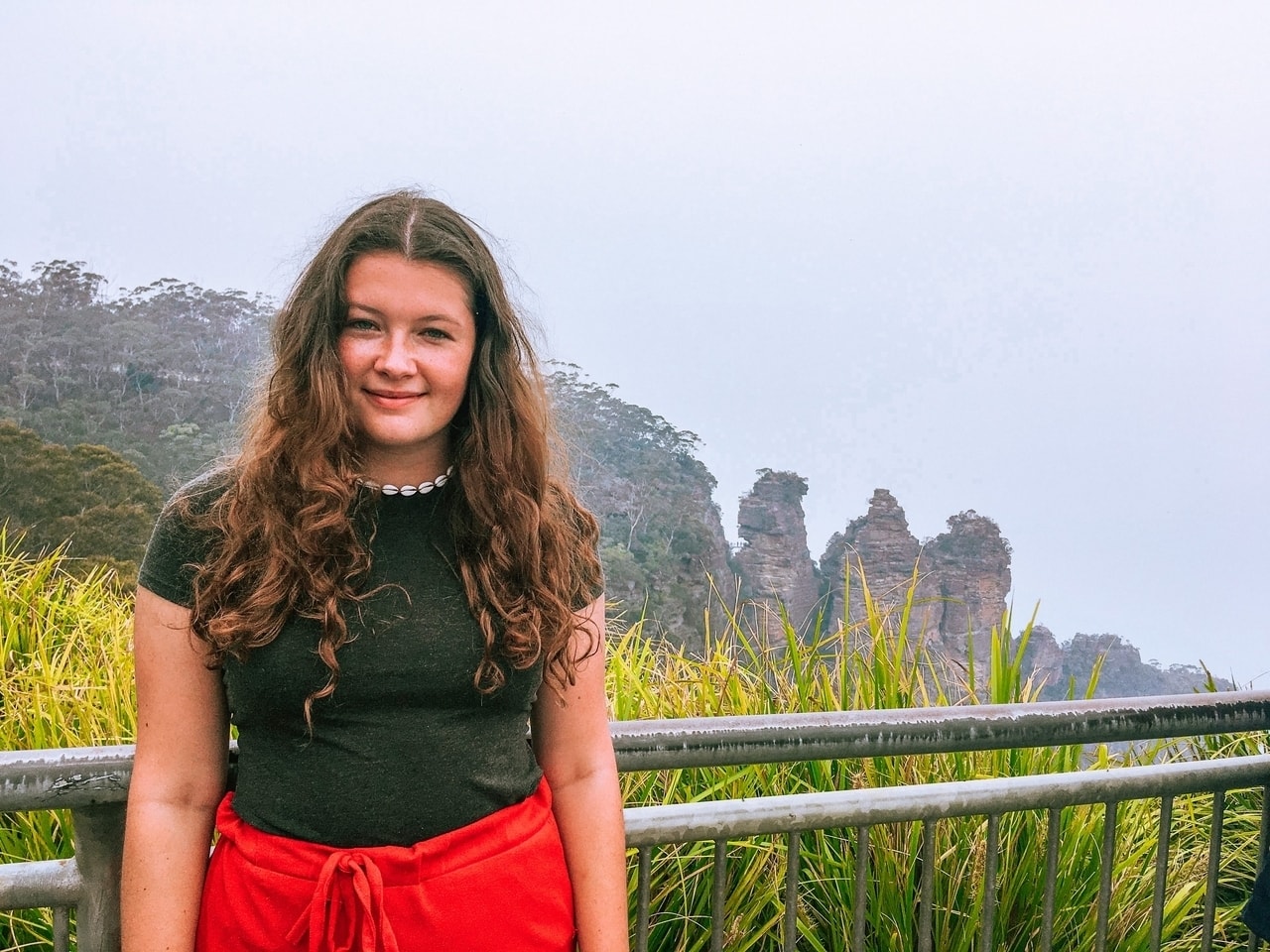 Essentials to Bring on a Day Trip
Rucksack
When it comes to taking a day trip, chances are you'll be spending a lot of the day moving around. For this reason, a rucksack is definitely the best back to bring with you! It's far more practical than a handbag, has much more room inside, and, since it's firmly strapped to you, it's less of an invitation to thieves. 
I have been using Mountain Warehouse rucksacks for as long as I can remember, and I can't recommend them highly enough! They're the only day rucksack brand I buy from, and their bags are durable-AF. Like, I have crammed so much into these bags that I'm surprised their seams didn't burst at times!
I've been using different iterations of this awesome rucksack non-stop, and I'm a happy repeat purchaser.
Water Bottle
This one goes without saying, but staying hydrated on your day trip is non-negotiable! Of course, plenty of people just take single-use plastic bottles, and I've been guilty of this in the past too. However, I've heard amazing things about this reusable water bottle.
Unlike a normal water bottle, though, this one has a super-intense filtration system that means you can fill it up from anywhere – including the tap (even in countries where tap water isn't safe) and freshwater streams.
It's ideal because you'll never run out of water, even if you're nowhere near a shop! You'll also get a tonne of use out of it since you can use it every day on longer trips, not just day trips.
Cash, Credit Card and ID
Your ID is always good to carry on you, both for alcohol, safety and, in some countries, because it's a legal requirement to carry it. 
As well as my ID, I always pack both my credit card and a small amount of cash as a backup if my card doesn't work for some reason.
It's a good plan to keep your cash and credit card separate so that even if you lose your wallet you'll still have some way to pay for things.
Comfortable Shoes
Most day trips involve a tonne of walking, so comfortable shoes are essential for your day trip packing list!
I need to say that what's comfortable for me may not be for you, and it's important to always make sure you've "broken in" your shoes before you head out on a day trip in them. Otherwise, you're pretty much asking for blisters!
That said, I have two go-to options for day trips. In summer, I almost always wear my Birkenstocks. They're super comfortable, sturdy, and durable.
In winter, I don't wear anything special – I pretty much always just wear a pair of Black Vans. They're comfortable, light, and go with almost any winter outfit.
Obviously, if I was planning on hiking, I'd definitely pack hiking boots too.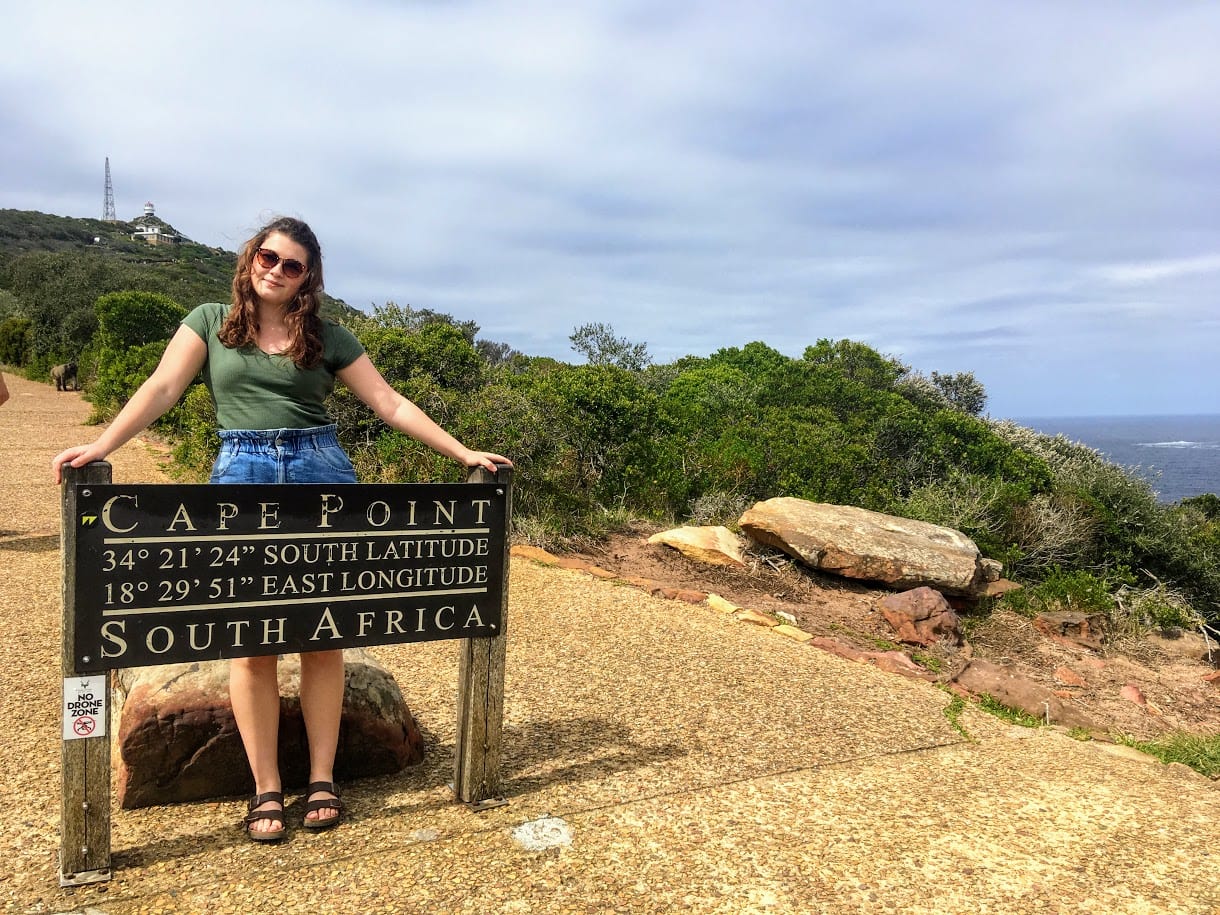 An Extra Layer
Even if you're travelling during the peak of summer there's always a chance you'll find yourself getting chilly, especially if the wind picks up or you're staying out late. 
Maybe it's because I'm British, but I do not trust the weather! Even if the weather is on my side, the air con on public transport can be ferocious in some countries.
For this reason, I always pack a thin sweater with me on day trips just so that there are no unpleasant surprises.
Travel Guide
It's guaranteed that you'll spend at least a bit of time on your day trip in transit, and, for me, the perfect way to spend the journey is by reading a travel guide about the place I'm travelling to. 
I'm a bit of a travel guide addict, so this is probably no surprise, but it just makes me far more excited for my day trip if I know more about the destination and its history!
If I'm on an independent day trip, I also go through and pin all of the cool things to do I find on my Google Maps app so I won't forget to visit them on my day trip.
When it comes to guidebooks, I generally go for Lonely Planet, although I also like Rough Guides and Insight Guides.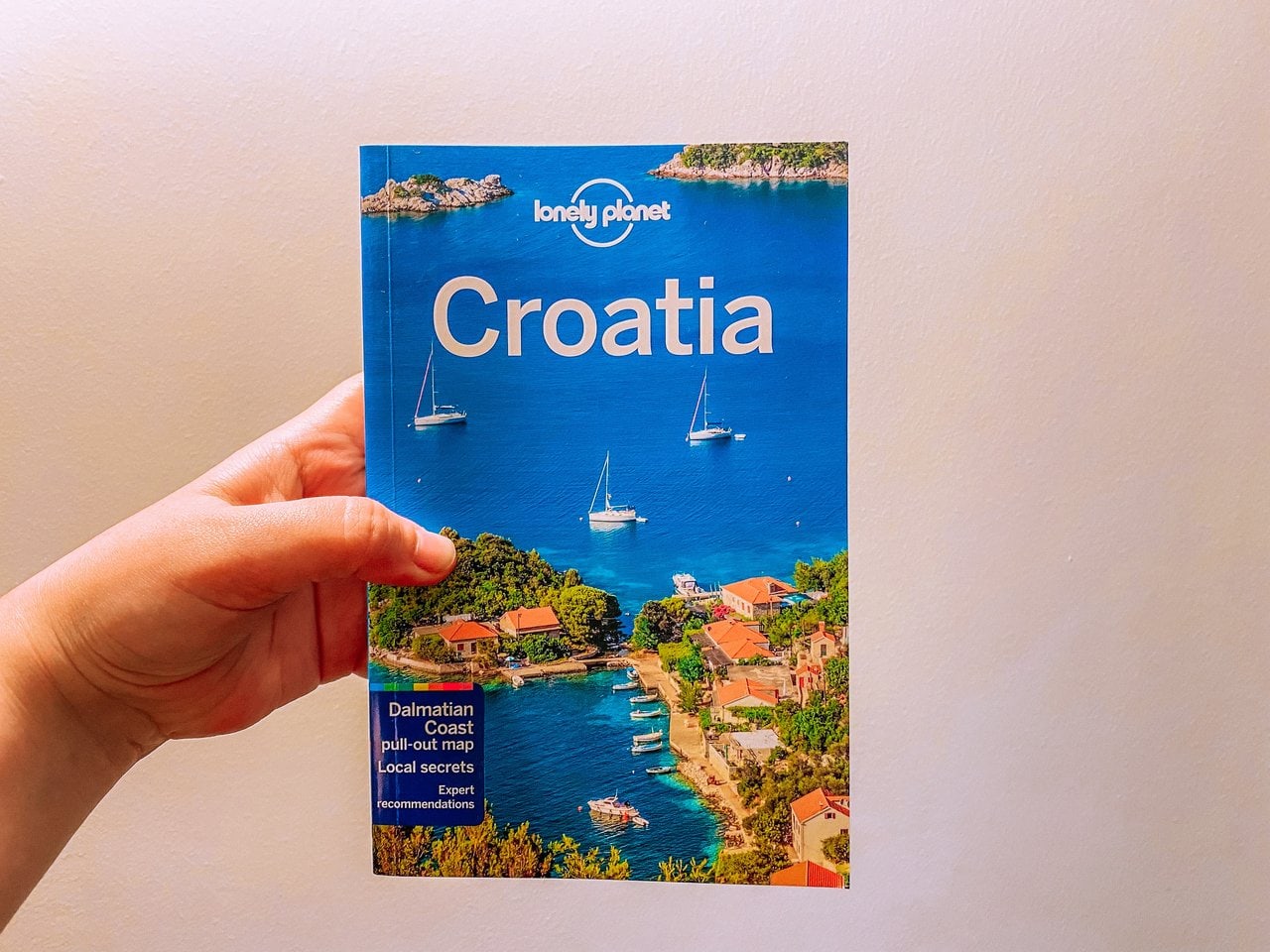 Electronics to Pack for a Day Trip
Phone/Camera
This one is obvious, and in this day and age I doubt any of us would leave home without our phone!
It's important to make sure it's fully charged at the start of the day, and I usually put it on low battery mode from the very start just to preserve as much battery as possible for the day trip.
If you're into photography and have a separate camera, you should definitely pack this, too. You'll have plenty of opportunities to take awesome photos!
Portable Phone Charger
No matter how hard I try, I usually run out of phone battery on my day trip. It makes sense – I use my phone for entertainment whilst travelling to and from the day trip destination, I use maps all day long, and I snap photos pretty much non-stop!
I have one like this, which holds about 7 phone recharges, recharges fast, and is surprisingly durable!
Earphones
Especially if I'm travelling solo, I'll listen to podcasts pretty much all day to keep me company. Even if I'm not travelling solo, earphones are day trip essentials if you want to kill the time on the journey by listening to some music or watching Netflix.
Health Essentials For Your Day Trip
Mask and Hand Sanitiser
Obviously for the foreseeable future it'll be a good idea to pack a mask (and probably a back-up, just in case you lose yours). I prefer reusable fabric masks, but I'm sure by this point you'll have your own preferred type of mask.
Along similar lines, it's important to take precautions so I always pack a tiny bottle of hand sanitiser to use before I eat or if I feel like I've touched a lot of stuff.
Small Medical Kit
You definitely don't need to go overboard with your medical kit for a day trip, but I recommend packing, at the very least, some aspirin and some Imodium.
You never know when a headache or an upset stomach might strike, and you don't want to be halfway up a mountain when it does!
Activity-Specific Items to Pack
Don't forget anything activity-specific you need to pack! Going island hopping? You'll need your swimsuit, towel and flip-flops! Going hiking? Don't forget some comfortable hiking leggings and your hiking boots!
What to Pack for a Day Trip in Summer
As well as everything above, if it's summer or hot weather don't forget to add your sunglasses, sunscreen and hat to your day trip packing list!
What to Pack for a Day Trip in Winter
Like the summer option, there are a few other day trip essentials you'll need to add to your packing list. If there's even the slightest chance of rain, it's worth packing a small umbrella and wearing a waterproof jacket. 
If the temperatures are low, consider bringing a hat, scarf and gloves.
---
So, that's everything I have on my packing list for days out, and I hope it helps you to prepare for your next trip! I know that this probably wasn't the most exciting blog post in the world, but it's definitely a practical one!
If you're looking for some day trip inspiration, check out these posts!
Don't forget to pin this post!