There is a good chance that this post contains affiliate links. If you make a purchase through them, I may receive a small commission at no extra cost to you! As an Amazon Associate, I earn from qualifying purchases. As ever, all opinions are my own.
Last Updated on July 29, 2020 by Ella
Missed my monthly summary for January 2020? You can check that out here.
I can already hear you
Ella, what happened to 'monthly' summaries? What happened to letting us know about life in London, and what you've been getting up to?
Well…
If you read my monthly summary for January 2020, you'll know that my month was hectic, to say the least. Amid the New Year's gusto, I filled every single spare second with activities, sightseeing and exploring. And then blogging. And exercising, studying for my degree, taking a swift weekend trip to Vienna and, you know, actually holding down my job.
It's clear now, reading this, why I got burnt out.
February 2020 – Monthly Summary
As I entered February I felt absolutely knackered. I had no energy. I missed relaxing with my boyfriend and chilling out after work, rather than setting myself a to-do list which was miles long.
It was time to rest.
So, how many London tourist attractions did I get to in February?
None. None at all.
And I don't even feel bad about it.
I had to remind myself that it's important, having the opportunity to live in an amazing city, whether that be London or anywhere else in the world, that this isn't a holiday. The pace I rocket around a city on a 3 day city break is not sustainable every single weekend.
In addition to this, my house share situation has been working out less than ideally, and I found myself in the very stressful situation of ending my lease early. Two huge upsides of this are that my boyfriend and I decided it would be best to move in together, which is hugely exciting, and that I will get away from a toxic living situation with my housemates. So that took a lot of organising, time and energy.
I did take a two day trip to Oslo during February, so I absolutely did not stop travelling, I just took a break from London travelling in order to let myself relax in my free time. I joined ClassPass and started taking boxing classes and going swimming, and it did wonders for my mental health. Perhaps most surprising is that I cut out caffeine. As a hard core coffee lover, it was really, really hard, but one of the best decisions I've ever made. I don't feel panicked and on edge all the time now, and it feels amazing.
So, what did I actually get up to in London in February?
I went to a concert at my favourite venue, Alexandra Palace, which was incredible. I ate amazing Georgian food at my favourite restaurant, Iberia, for Valentines Day, and I went back to my parents' in Lancashire twice to hang out with my family and pets. Aside from that, I rediscovered my love of trashy reality TV and spent a lot of time in the bathtub.
Sometimes you have to hit the pause button. And that's okay.
Then March happened.
I think we all know how the rest of this story goes.
March 2020 – Monthly Summary
News of the the thing which shall not be named had been circulating since January, but, to be honest, it went in one ear and out of the other. When my friend told me she was thinking of cancelling her trip to Northern Italy, I thought she was insane. Sure, this was back when Italy had like, 400 cases, but looking back now, I'm so, so happy that she took no notice of me and cancelled that trip.
News kept spiralling, and I kept ignoring it. Aside from a few people wearing masks, nothing in my world had changed. London kept on spinning.
When it came to my trip to Belgium in the first week of March, the thought of cancelling didn't even cross my mind. In fact, walking around Belgium, which was also business as usual, convinced me that this whole thing had been blown out of proportion.
The weekend after my Belgium trip, my family came to visit me in London to celebrate my brother's birthday. We had an amazing weekend! We went to the Aquashard for drinks, which is on the 31st floor of the Shard building and was one of the most surreal experiences of my life. The view from our table was out of this world! We then went to Vauxhaull for some amazing Korean food. It was the perfect weekend, and the perfect way to celebrate my brother's birthday.
And then things got very bad, very quickly.
As I returned to the office on Tuesday (I don't work Mondays) I was called into a team meeting. The whole country was starting to freak out, and the pandemic was finally starting to feel real. The entire situation in London deteriorated from business as usual to complete chaos in less than a week.
In that meeting, our manager told us that the following week 1/3 of the team would be working from home. The idea was that 1/3 of the team would work from home the following week, then after that they would return to the office, and a different 1/3 would work from home, and so on.
I was pretty damn pleased to find out I was in the first week of trial staff. 9:15 morning alarm? Work in my pajamas? Sign me up!
As I logged on to my laptop the following Tuesday our whole office was already under strict orders to work from home. The "1/3 of the office" arrangement was out the window and the panicking began.
I had a flight booked that Friday to head to Munich to hang out with my best friend, who I hadn't seen in ages. Obviously, that didn't happen. As I sat at home, working whilst I was supposed to be on a plane, I was gutted to say the least.
At the time of writing this I'm in my third week of working from home. I'm sitting an exam at the end of April, which is still going ahead. My university thought that in a time like this we needed a whole load of extra stress and pressure. Love it.
And then my tenancy handover fell through. Fair enough, the new tenant thought it would be better to delay the move. I just wish he had let me know this earlier than 3 days before his move in date. This means I'm still tethered to the toxic housemate I was desperately trying to get away from. It also means I'm still liable for paying rent and bills there, despite having moved out. Less than ideal.
I've been focusing on exercise to try to keep my anxiety under control. Picking up my old love of running and following home workouts YouTube have definitely saved me from going mad. I'm fully obsessed with MadFit's channel! I've also been trying to grow my yoga practice and practice more consistently. I'm trying to catch up on books that I've been neglecting since the start of the year. I'm reminding myself that a lot of people are in much worse situations.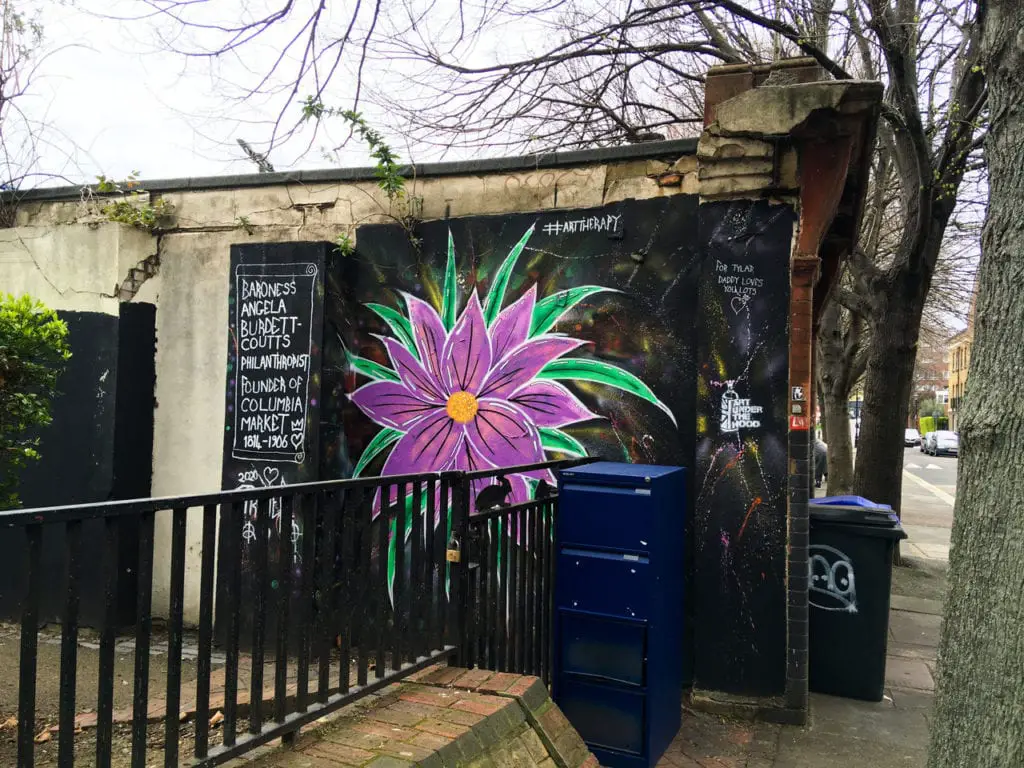 Unfortunately, it's looking like quarantine isn't going anywhere, so I'm not sure how much I will have to say this time next month. Hopefully, I will have aced my exam, used this time wisely to write a load of new posts for my blog, and will have been smashing my exercise goals, but we'll see.
I feel a huge amount of pressure to use this time to be as productive as possible, which isn't helped by social media cramming this message down everybody's throats. I keep reminding myself that it's okay not to be at my most productive during a worldwide pandemic, but I'm still waiting for that message to sink in to my brain.
TL:DR – March was LONG.
How have you been keeping yourself busy during quarantine?
Liked this post? Pin it!