There is a good chance that this post contains affiliate links. If you make a purchase through them, I may receive a small commission at no extra cost to you! As an Amazon Associate, I earn from qualifying purchases. As ever, all opinions are my own.
Last Updated on December 16, 2020 by Ella
Navigating the application process for the Russian tourist visa doesn't have to be difficult or time consuming. I've been through it, and put together this guide to help you get your visa quickly and stress-free.
Disclaimer – although I will try to update this post if anything changes, I always recommend that you check your government's travel website before your trip which will have the most up to date information. These instructions are based on visitors to Russia with a British passport, and although the steps will be similar for other nationalities, it's always worth checking first. This article is for information only.
A common mistake visitors to Russia make
I recently met up with a friend of mine and, during our conversation, she began gushing about how she and her boyfriend had seen really cheap flights to Moscow and had snapped them up. They were due to take the trip in a few weeks, and she was super excited.
I was super excited to hear that she was off to Russia. I loved my time travelling there to date my trip there was one of the best I've ever been on.
"Have you got your visas sorted?" I asked
She looked confused.
"What?"
Oh boy…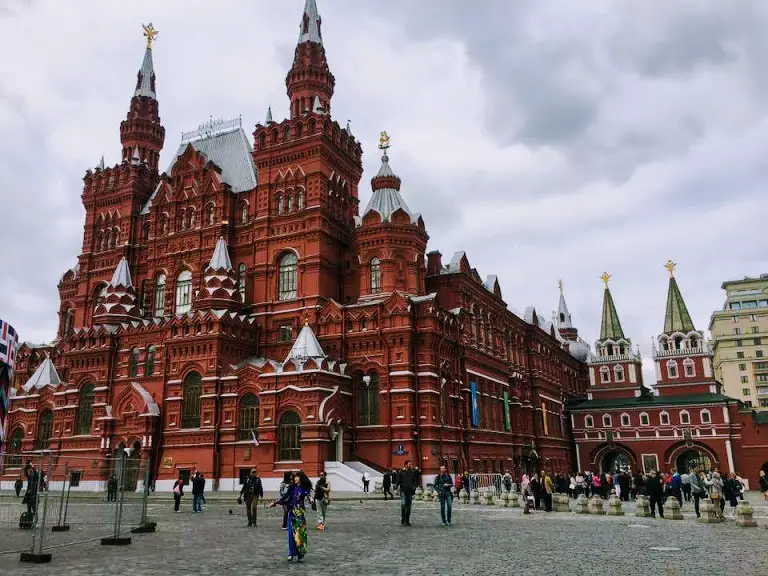 I can understand why people fall into this trap. You're looking for a weekend break, but you want somewhere a bit "different". You spot return flights to St Petersburg or Moscow and think "great!" and because, as a European, you're so used to going on city breaks without even having to consider visa issues, the thought doesn't even cross your mind.
In fact, my friend Maddie and I made the exact same assumption when we booked our flights to Russia back in 2017. Luckily, we checked the government website in plenty of time and realised that a visa was necessary. What followed was possibly the most convoluted, time-consuming and extreme visa application process I have ever been through. We had time to get this sorted, but my friend was not so fortunate and unfortunately her and her boyfriend had to miss their trip.
Don't make this mistake; don't miss out on the trip of a lifetime just because of a visa.
Okay, you're saying, I get it Ella, I need a visa. But how do I get it?
Well, luckily I managed to get through the process without incident and can confirm 100% that it is worth the hassle. So, on that note, here is how to apply for, and get, a Russian visa.
Types of Russian visa
E-visa – if you are a passport holder on any country on the approved list (which you can view here) you can get an e-visa for free simply by applying online which will allow you to visit St Petersburg and its surrounds (Leningradskaya Oblast) for a maximum of 8 days. Unfortunately if you wish to stay longer or visit somewhere else in Russia you will need to apply for the general tourist visa.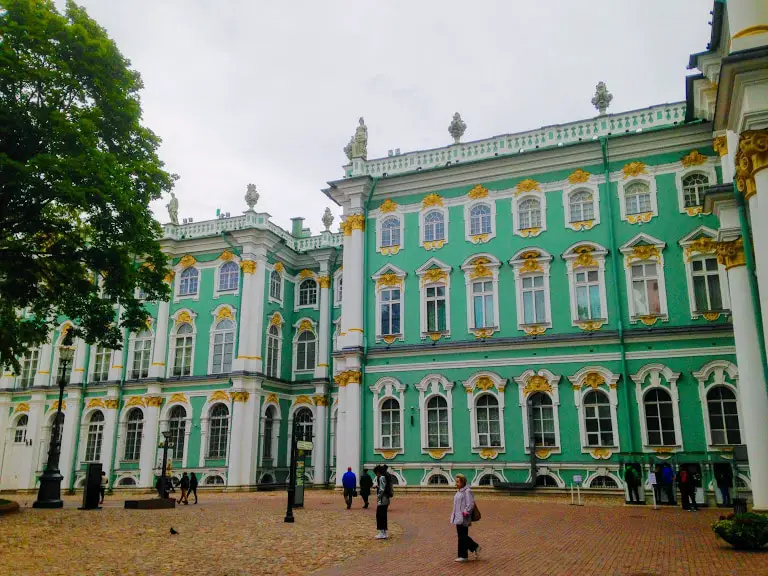 The e-visa option is not valid for residents of the USA, Canada, Australia, New Zealand or the UK. Wah!
The general tourist visa, which is the one I used and the one I am going to talk about in this post, will let you stay in Russia for a maximum of 30 days. If you're planning on staying for longer than this you will need to apply for another type of visa, such as a student visa or a business visa.
A Loophole
One way to get around the visa ordeal is to visit Russia via cruise or ferry. The perk of this option is that you can stay in Russia for 72 hours without a visa if you have booked tours through an officially licensed tour company. You can use any authorised travel agency to book the tours, not just cruise ship tour companies, but the downside to this is your time in Russia is short and you're really limited on what you can do.
Before You Apply
Ensure that your passport will be valid for at least another 6 months after the last day of your trip, and, if your passport has a signature area, make sure you have signed it as some people have been denied entry because their signature area is blank. You will need two blank pages next to each other in your passport and a passport-style photo taken recently (this will be used on your visa).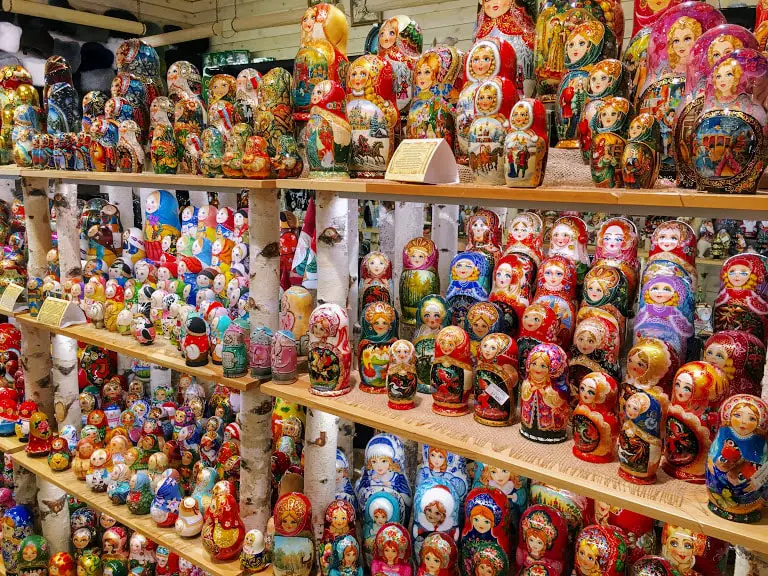 You will need to have already booked return flights before submitting your visa application, so make sure that's all arranged and also make sure you have comprehensive travel and medical insurance in place, as this is a prerequisite of entry.
Visa processing times for British nationals are up to 20 business days, although you can pay for an urgent service with a turnaround of 3 days. Processing times will vary for other countries, but I recommend getting your visa arranged as soon as possible so that if anything goes wrong you have loads of time to sort it out.
The Visa Invitation
Before you even fill out a Russian visa application you will need an 'invitation'. If you are staying at a high end hotel this service will be included in the price. If, like me, you are a budget traveller, it's common for your accommodation to charge you a small fee (I paid 415 roubles/$7) for this. The hotel will send you an online payment link and a form for you to fill out, then once you have completed this they will send you your invitation.
If you're planning to stay in multiple hotels, are unsure of your travel plans or are planning to stay in an AirBnB or couchsurf, the simplest solution is to ask an authorised tour company to provide you with the invitation. Luckily there are numerous companies that can do this for you and the process is super quick (you can have the invitation in 5 minutes). For most nationalities, the price of an invitation from a tour company will be between 1,200 and 1,400 roubles ($17-20). I didn't know that this was an option at the time I went to Russia, so I actually applied for two separate certificates from my two hotels. Although getting the invitation from the hotel is cheaper, the tour company option has much fewer steps and involves some back-and-forth, so if you are in a hurry the tour company route will be the quickest.
The Visa Application
Your government's travel website will direct you to the relevant Russian Embassy website where you will find the visa application form alongside clear instructions. Fill it out as clearly as you can, and note that you will need to provide all your social media handles, so have a quick scan through them to make sure there's nothing that would concern visa officials on there. You need to mention every city you are planning to stay in, although I have read (but can't personally confirm) that once you've actually arrived in Russia you're totally free to deviate from this itinerary if you wish.
Once you have all your documents in order, book yourself an appointment at the Russian Embassy. In the UK you can visit London, Manchester or Edinburgh. I booked an appointment in Manchester, where the Russian Embassy was just a tiny office room, and you will there submit your invitation, your visa photo, and a printed copy of your visa application form which they will read through to ensure it is complete. After this you need to hand over your passport, which they will send off to the London embassy to process your application.
Next, it's time to get your fingerprints scanned (I told you this was intense!), but once this is complete you're free to go.
Congratulations On Your New Russian Visa!
Once your visa application has been processed, your passport will be posted back to you, and when you open it you'll finally see your new, shiny, double-page Russian visa, including your visa mugshot and your name in the Cyrillic alphabet. Cool! Double check the entry and exit dates on your visa, your name and your passport number, and ensure they are all correct.
On arrival at each hotel you get to in Russia the receptionist will request your passport, which you will need to hand over for a few hours whilst they register you with the authorities. This is perfectly legit and routine, so there's no need to worry.
After that? You're good to go and enjoy one of the most fascinating countries on earth. I'm jealous!
What's the most gruelling visa application process you've been through?
Liked this post? Pin it!