There is a good chance that this post contains affiliate links. If you make a purchase through them, I may receive a small commission at no extra cost to you! As an Amazon Associate, I earn from qualifying purchases. As ever, all opinions are my own.
You may be reading the title of this post and thinking "2021 travel wishlist?! Hmmm… good luck with that"!
I get it. 2020 was a wild ride, so who knows what 2021 is going to bring?
One thing I do know, though, is that it doesn't hurt to dream. And as someone who LIVES FOR travel, 2020 really did hurt my soul. The main way I managed to get through it was by dreaming up and planning some epic future trips.
So, to give myself something to do during the UK's third lockdown (ugh…) I thought it would be fun to put together my travel wishlist for 2021. Trust me, the second we get the all-clear to travel safely I will be travelling. But until that day comes, it's good to prepare so that I'm ready to book as soon as I'm allowed.
Of course, when dreaming up this wishlist I gave myself some rules. 
First, my travel wishlist had to be somewhat realistic. 
A girl can dream, but let's be real: adding New Zealand to my 2021 travel wishlist is only going to lead to disappointment. Although I've allowed myself to dream up some international destinations, I've kept my list within Europe to give myself the highest possible chance of actually being able to go on these trips.
Secondly, and along similar lines, I tried to make sure I had plenty of UK trips on my travel wishlist. These trips will be wayyyy easier to actually book and go on, and therefore way more achievable. 
Plus, having travel restrictions for so long has led me to do a lot of research on travel in the UK. Turns out there's so much I want to do in my own country! And it seems like you guys enjoy reading about my UK adventures too. My guide to Staithes in North Yorkshire and my Yorkshire Coast Road Trip posts are some of the most popular on this site, and I'm nothing if not a fan of giving you guys more of what you like.
So, here in no particular order is my travel wishlist for 2021!
1. 1+ weeks in Norway
This is my biggest travel goal of 2021, and I'm praying the lord of travel restrictions will smile kindly upon me and allow this to happen.
Ever since I visited Oslo in February 2020 I have been totally obsessed with travel in Norway and desperate to see more of this stunning country! I pretty much have the entire country on my travel wishlist!
I mean, if just two days in Oslo convinced me that Norway was my favourite country in Europe so far, just imagine what the rest of the country has to offer!
I'm spending my time in lockdown brainstorming how best to explore Norway, and the main thing I realised is that another short break there just won't cut it! There are so many amazing destinations in Norway that aren't served by direct flights to London, and I want time to explore deeper than I'd be able to do on a two day trip.
Since I'm terrified of driving on the right (well, I'm kinda terrified of driving, full stop) I'll have to get around via trains, ferries and internal flights. I also know I want to travel in summer, as I'll have more daylight hours to explore.
Now, it's just about pinning down where in Norway I want to go, and how long to go for. Depending on work and how much money I can save up, I could potentially even stretch this trip out to two weeks!
So… Do I spend a few days in Oslo again before flying to the arctic circle?
Do I arrive in Bergen and then use an Interrail pass to jump up the coast, doing a ton of hiking and trying to visit smaller towns further off the beaten path?
So far, I have no idea, but man is it exciting! 
It's also likely to be preeeeetty expensive. The sooner I decide what I want this trip to look like the sooner I can start creating a budget and, you know, actually saving up.
2. See the Northern Lights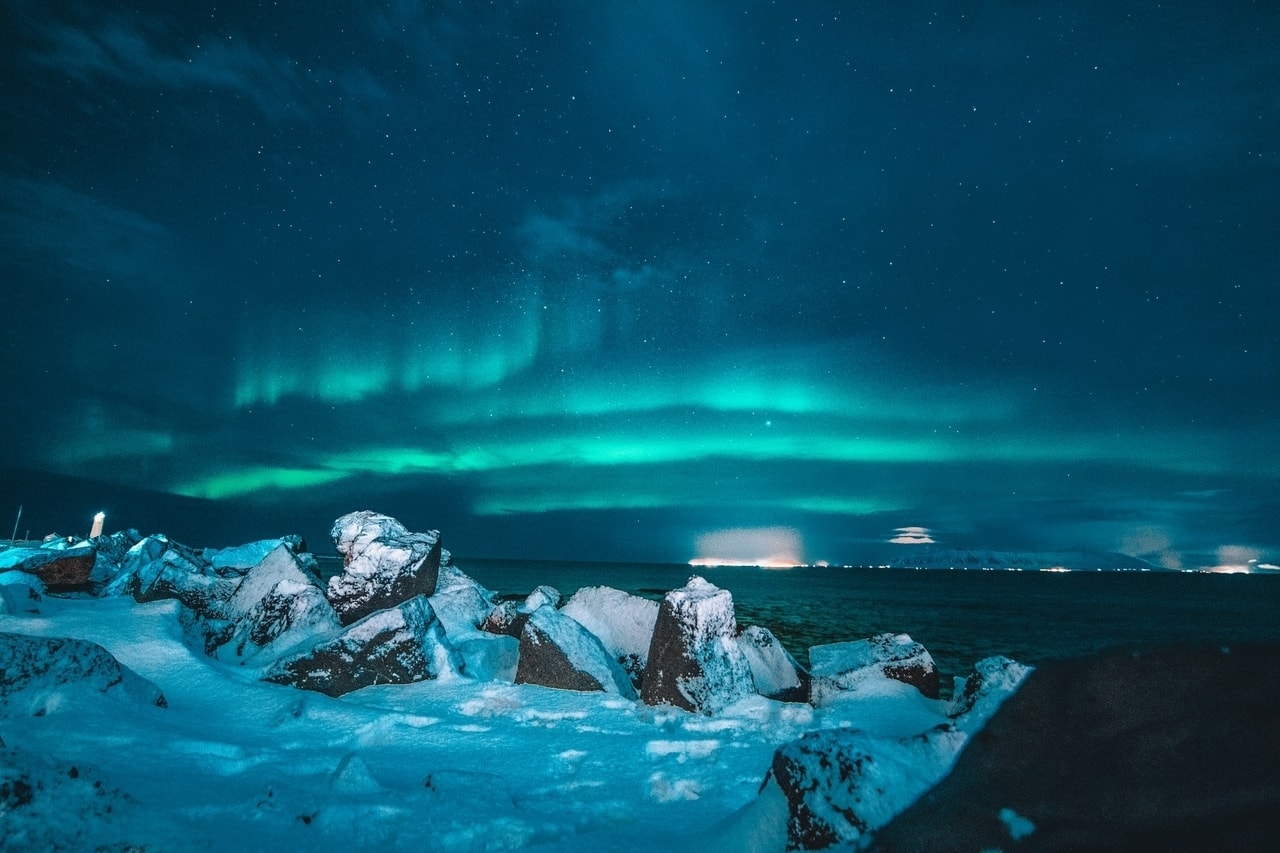 This goal kind of goes hand in hand with my Norway goal, but it also doesn't. 
Since I want to do my big Norway trip in summer, I'm obviously not going to see the Northern Lights during that trip. There's a chance I'll get to see the midnight sun, though!
So, to see the Northern Lights, which has been a lifelong dream of mine, I'll have to venture back up to the arctic circle on a separate trip in winter. Lucky me!
During my trip to Oslo I learnt about a tiny place called Svalbard, a small archipelago wayyy up in the arctic circle, between mainland Norway and the North Pole. Ever since, I've been fascinated and itching to get there!
It's way off the beaten path and looks like the most epic winter destination ever!
For this reason, I'm seriously considering Svalbard as my Northern Lights destination. To be honest though, I would hardly be upset about seeing them in Sweden, Finland or Iceland either! Pretty much all of Scandinavia is on my travel wishlist.
Getting to Svalbard from London requires a layover at either Oslo or Tromso. It could be the perfect opportunity to explore (even more of) Norway during that trip.
I'm getting excited just thinking about it!
3. South Wales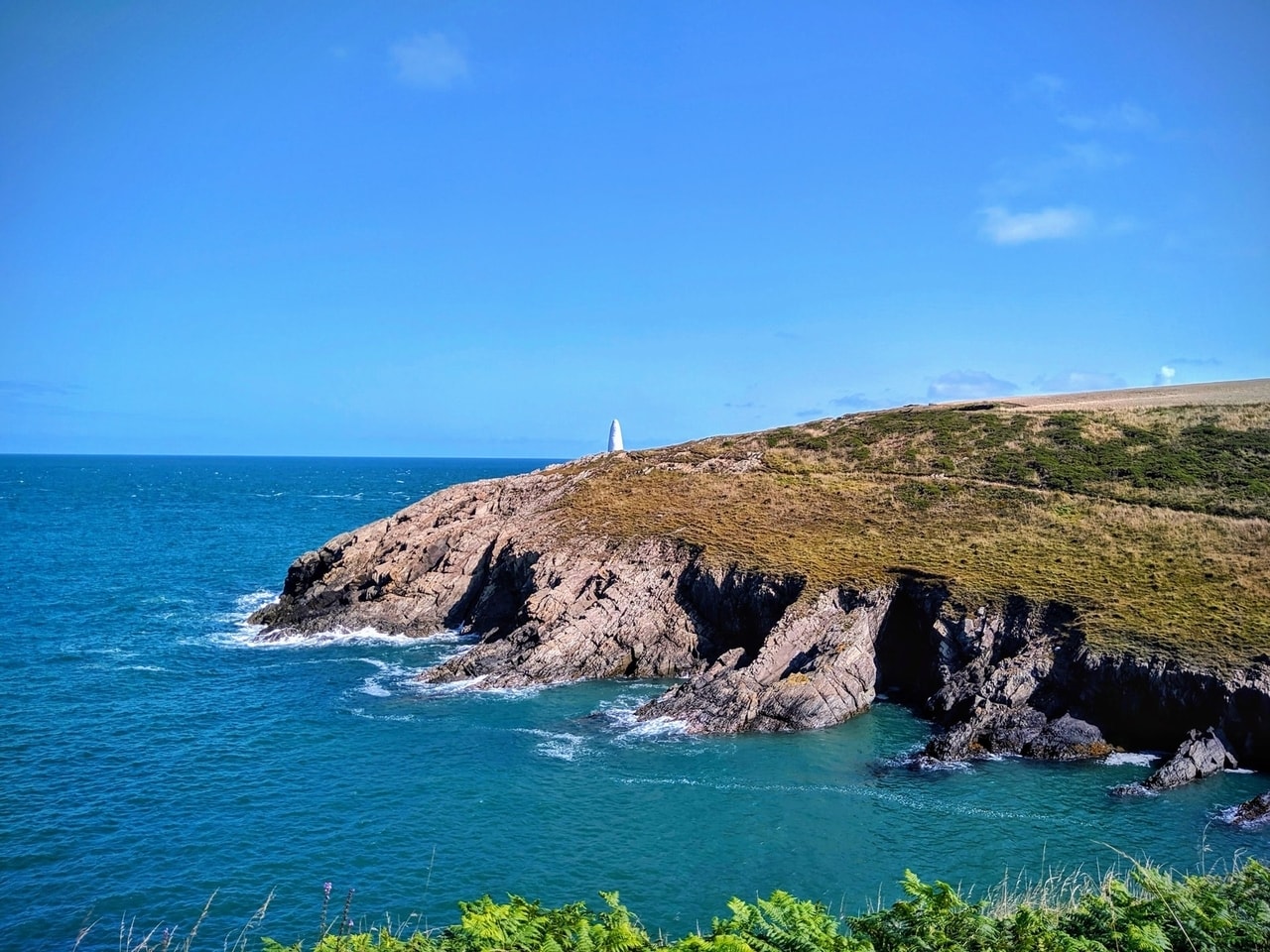 Way closer to home, and far less exotic, I'm still super excited to finally make my way to South Wales in 2021. This is one that I'm feeling pretty confident I can achieve (PLEASE don't let this be a jinx).
Growing up in the north of England, I spent a lot of time with my family in North Wales and have some amazing family memories there. Getting to South Wales from my hometown though? Well, let me just say it would have been a mission. 
For this reason, I've never been further south than Abersoch in Wales, but I've heard the beaches are just dreamy, and there's a tonne of historical sites to visit there.
Nowadays, since I'm based in London, it'll be super easy to get to South Wales. I have absolutely no excuse not to visit in 2021! Trains run direct to Cardiff from London in just under 3 hours. This means I can either visit South Wales as a weekend city break or use the cities of Cardiff or Swansea as a base. From here, I'd hire a car and road trip around Wales' gorgeous coastline and check out a few of its famous castles!
A non-travel goal for 2021 for me is to become a more confident driver, so this could go hand in hand with doing a road trip in South Wales.
4. Conwy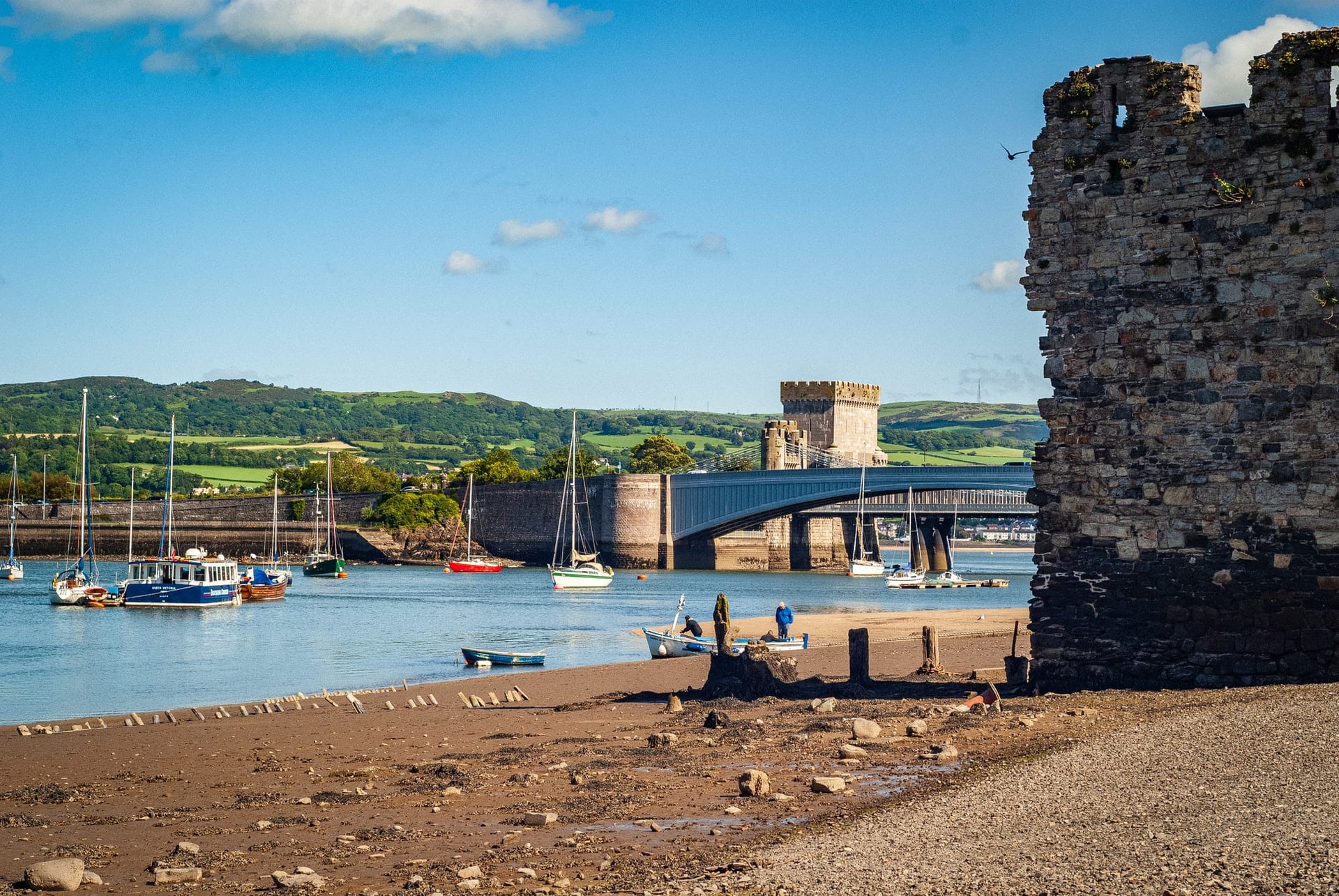 Another Wales destination, but I just can't help myself!
I haven't been to Wales in years, but I remember that the walled town of Conwy was one of my favourite places to visit in North Wales. It has an epic castle and a very cutesy traditional vibe, and I'm desperate to get back to see it all again and be able to write about it on this blog.
I've done a bit of research into things to do in Conwy, and I think it'd be a perfect 2-day 1-night getaway. I may even be able to talk my family into joining me!
It's only a 1 hour and 45 minute drive from my parent's house, so I could tie in a trip to Conwy with a trip visiting them. Or, I believe getting there by train from London is only 3 and a half hours, which isn't too bad. 
I don't think I have a preference of what season I visit Conwy. That makes it easier to slot this into my schedule whenever the opportunity presents itself.
5. Eastbourne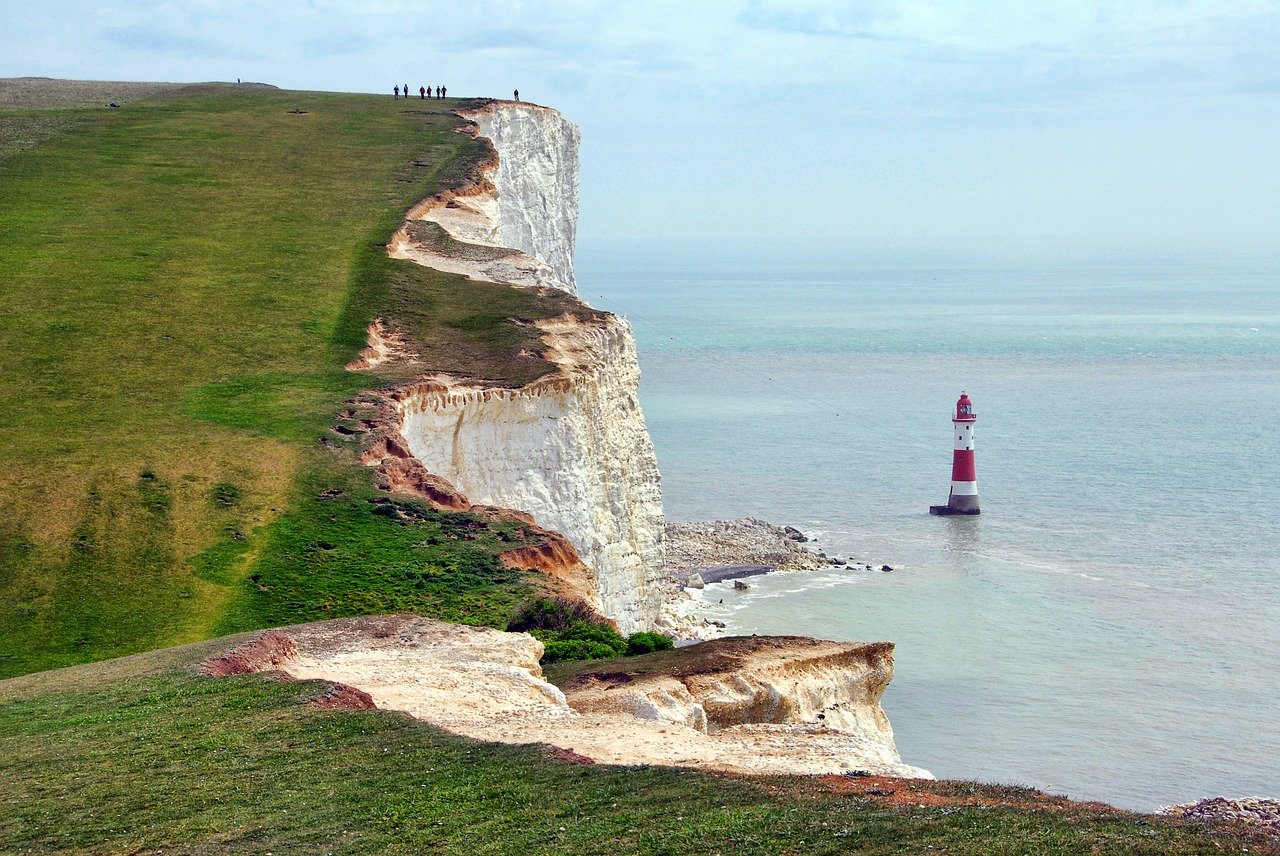 I know that this one is so random, but I really want to go to Eastbourne for a weekend break! 
To me, Eastbourne seems like the less trendy cousin of Brighton, and I love to visit underrated destinations. Old fashioned seaside towns in England have such a unique offering and I want to spend more time appreciating what's on my doorstep here in London.
What's more, Eastbourne is bordered by the South Downs National Park, so if Boris ever lets us out of lockdown, heading to Eastbourne as a base to do some hiking in spring or summer would be ideal.
The issue is, there's still SO much to see and do in London that it can be hard to force myself to leave the city to visit places nearby. It's something I want to do way more of in 2021 though, and if we can't travel internationally for a while this should be an easily achievable trip for me.
6. Scotland
If there's one thing that 2020 taught me in terms of travel, it's that I really do still have a lot of exploring to do here in the UK. In terms of Scotland, I've been to Glasgow to sit inside the Employment Tribunal for one day a couple years ago for work, but aside from that I haven't been to Scotland since I was 7! Outrageous!
I constantly see Americans hyping up how great and gorgeous Scotland is, which makes me feel pretty ashamed that I've not really been. Sure, it's like a 5 hour train journey from London, but that's not really an excuse.
I think a city break to Edinburgh is the perfect way to dip my toes into Scotland. There are so many things to do in the city itself, and it's a great base for day trips. I think three days will give me enough time to enjoy the city and maybe take a day trip too.
Then, it all depends on whether or not we're allowed to travel internationally in summer. A few days road tripping around Scotland could be the PERFECT way to see what all the hype is about. I'm also desperate to get to the Isle of Mull, which was the setting of Balamory, one of my favourite childhood TV shows! 
I also really want to get back to the Isle of Skye. My auntie used to live there, and I visited back when I was 7, but I can barely remember a thing! It's supposed to be gorgeous, isolated and the perfect place to get away from it all for a while. Sign me up!
7. Belgian Coast
Belgium was a complete wildcard destination of mine for 2020. 
When my boyfriend said that he wanted to visit Belgium, the only response I could possibly come up with was "but why?".
Belgium. Small, boring, full of political buildings, meh.
That's what I thought. Well, I sure am glad I let my boyfriend drag me to Belgium because I freaking LOVED travelling in Belgium. The food! The cities! The beer! The history! It was incredible.
We spent 5 days in Belgium, but we only scratched the surface. We both have soooo many more places we want to visit in Belgium.
At the start of this year, just like last year, I asked my boyfriend where he wants to travel. 
Again, he said Belgium. This time, I wholeheartedly agreed with him.
My best friend moved to Brussels in September, so we have the perfect excuse to visit. I want to spend some time on the Belgian coast on our next trip, though. We've all heard of people visiting Brussels, Ghent and Bruges. But I NEVER hear of anybody travelling to the Belgian coast unless they already live in Belgium. 
Could that be because it's not worth visiting? 
Sure, that's always a risk. 
But from what I've heard it sounds like an area full of hidden gems. I love getting off the beaten path, so I'm beyond excited to get off the Belgian tourist trail and explore more of this awesome country!
8. Dresden, Germany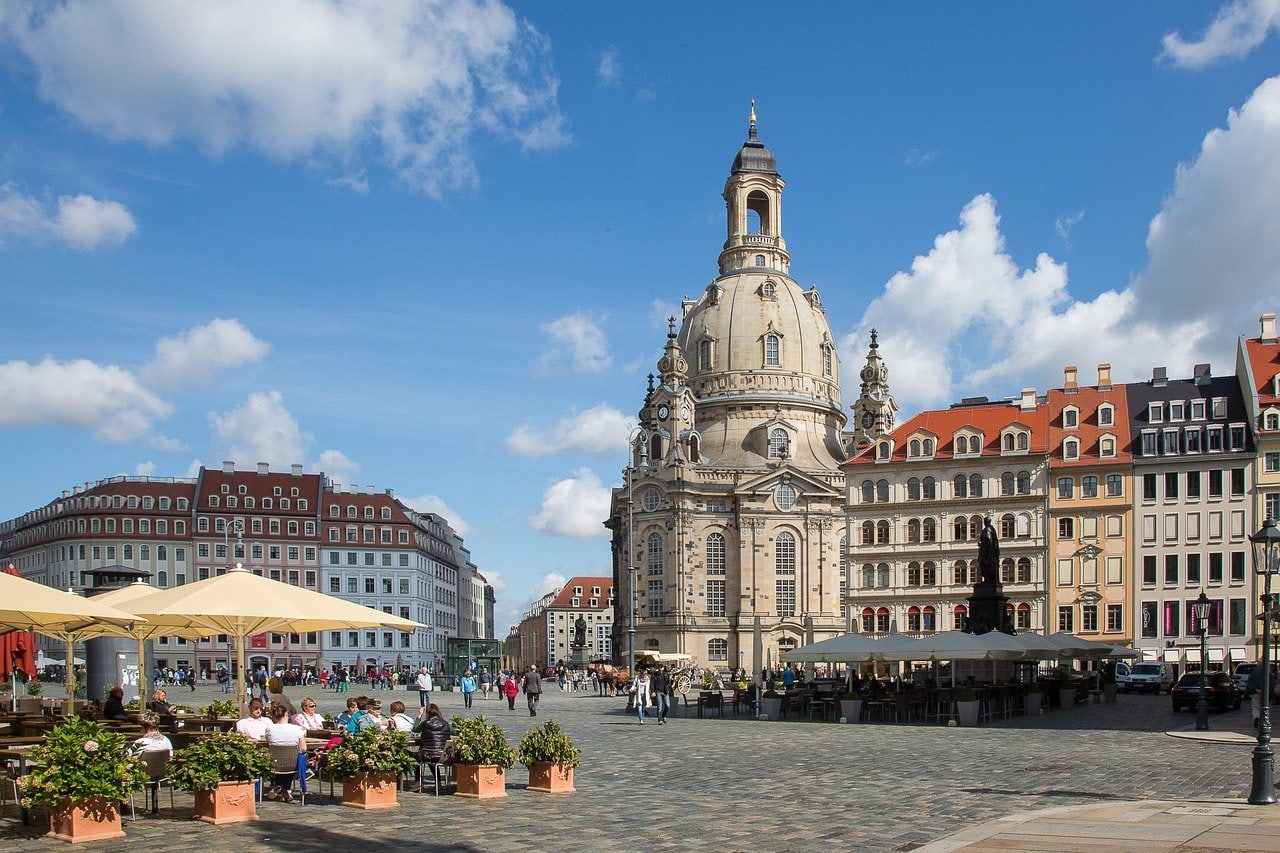 In September of 2020, I decided not to go on my trip to Dresden. I had started a new job just two weeks prior and had been working my butt off. I was fried, to say the least, and the thought of getting up at 3am to catch my flight to Dresden made me despair.
Obviously, if I knew what I knew now, I'd have been up at 3am with glee.
I've been to Germany probably 8 times by now, but there's still a million places I want to visit. Probably the highest on my Germany bucket list currently is the city of Dresden. It's jam-packed with history, near the Saxon-Switzerland National Park which looks stunning, and it's in a region I've never been to before.
It's also super close to Leipzig, another city I'm desperate to visit. 
I'm thinking (if Ryanair starts running the London to Dresden route again) that spending around 5 days between Dresden and Leipzig would be perfect in summer or autumn of 2021. I have a load of sightseeing to do, and I really miss travelling in Germany!
9. Ukraine
OOohh boy, the idea of travelling in Ukraine is SO fascinating to me. 
After my Russia trip I'm desperate to experience more of the former-Soviet countries.
Ukraine, for whatever reason, stands out to me as exceptionally interesting. The food looks delicious, I want to learn more about the history and culture, and I also want to break down the myth that Ukraine is a "scary" or "dangerous" place to visit.
Does it intimidate me?
Yeah, a little.
But you know where else intimidated me? Russia. South Africa. Two countries I ended up absolutely LOVING and desperate to return to.
I'm thinking 4 days in Kiev before taking the overnight train to Lviv for 2 days would be perfect. Ukraine wasn't on the UK's travel corridor list in 2020, though, so I'm not sure how realistic this one is. 
10. The Scilly Islands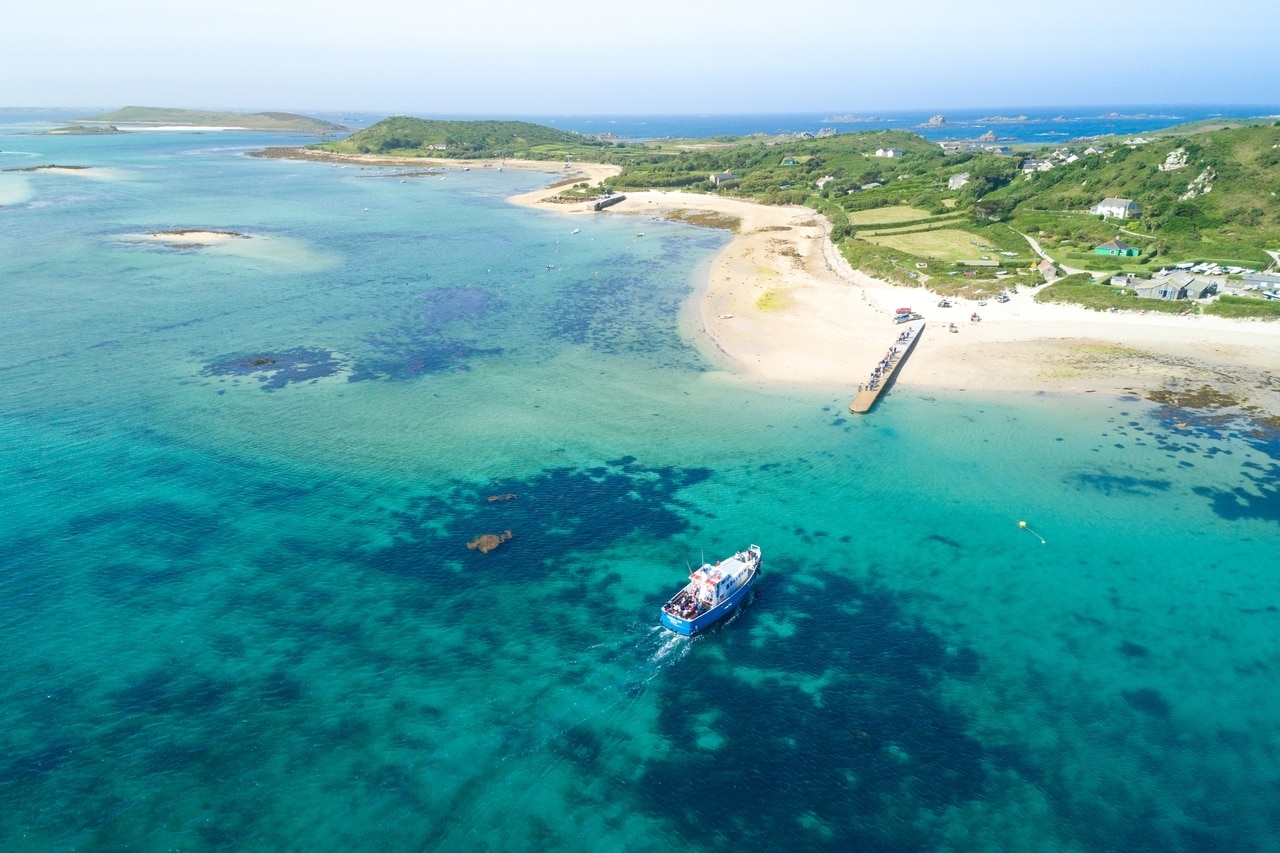 Did you know that England has tropical islands?
Neither did anybody else!
The Scilly Islands lie off the coast of Cornwall and are accessible by either ferry or plane. They look absolutely stunning and they're a part of the UK that not many people get round to visiting.
They get barely any international tourists.
This seems partly because they're such a well kept secret and nobody knows they exist! Obviously, when I learnt of them I put them straight on my travel wishlist.
I'd love to spend a few days island hopping on the Scilly Islands in summer. If I actually commit to this trip I think it would be a real travel highlight of the year. 
There are plenty of campsites on the Scilly Islands, so that could be a great option for keeping costs down, but I can't say the thought of trekking to the toilets from our tent when I need to pee at 3am sounds appealing!
I don't know much about the Scilly Islands yet, so some more research is definitely necessary. I'm looking forward to putting my travel planning skills to good use, though. This is definitely a trip for summer 2021, as that's when the tropical weather is most likely to make an appearance.
---
Let's be real here – of course I'm not going to get to all of these travel wishlist destinations in 2021. If I do I will be very impressed with myself and impressed by the progress of the world in recovering. However, it never hurts to dream and consider what to aim for in the year ahead!
I hope you enjoyed reading about my 2021 travel wishlist and maybe got a few ideas for your own travel wishlist!
Which destination do you want to go to the most in 2021?