There is a good chance that this post contains affiliate links. If you make a purchase through them, I may receive a small commission at no extra cost to you! As an Amazon Associate, I earn from qualifying purchases. As ever, all opinions are my own.
As the second biggest city in Bavaria, Nuremberg is the ideal place to base yourself as you explore this dreamy region of Germany on day trips!
Nuremberg is the perfect city to visit if you're into WW2 history, or want a taste of Bavaria without paying the eye-watering prices in Munich!
However, there's only really enough to do in Nuremberg for one day. Two maximum. But if you're visiting Nuremberg on a quick weekend break then you have the perfect opportunity for you to get out and visit the city's surroundings!
Since Nuremberg is so well-located and well-connected, you definitely don't need to hire a car to take a day trip. Wahoo! In fact, every single day trip on this list is easy to get to on the train. Make sure you read until the end of the article to find out how to score a sweet discount on Bavaria's trains!
From fairytale towns to huge cities, here are the very best day trips to take from Nuremberg!
The Best Day Trips from Nuremberg
Rothenburg ob der Tauber
Rothenburg ob der Tauber features highly on many Germany travel bucket lists. It looks like the Germany of your dreams, straight out of a fairytale! If you're looking for a charming mediaeval town, look no further than Rothenburg ob der Tauber.
The best things to do here include walking around the old town walls (where you'll get stunning views of the city), checking out the year-round Christmas Museum, and snapping photos at Plönlein, the town's most Instagrammable area.
Many people recommend staying overnight in Rothenburg ob der Tauber, but I personally don't think it's necessary.
I visited on a day trip from Nuremberg from around 1pm-6pm and I felt like I covered all the highlights at a leisurely pace. This makes Rothenburg ob der Tauber, in my opinion, the best day trip from Nuremberg.
Getting there: From Nuremberg, the train journey takes just over an hour. To my alarm, I saw that the journey involves taking three trains, but it's actually super straightforward.
The trains are reliable and they expect that most people making each train change are on their way to Rothenburg ob der Tauber so there's enough time to change.
There are quite a few Rothenburgs in Germany, so make sure you book your train to Rothenburg ob der Tauber or you might end up in the wrong town!
Bamberg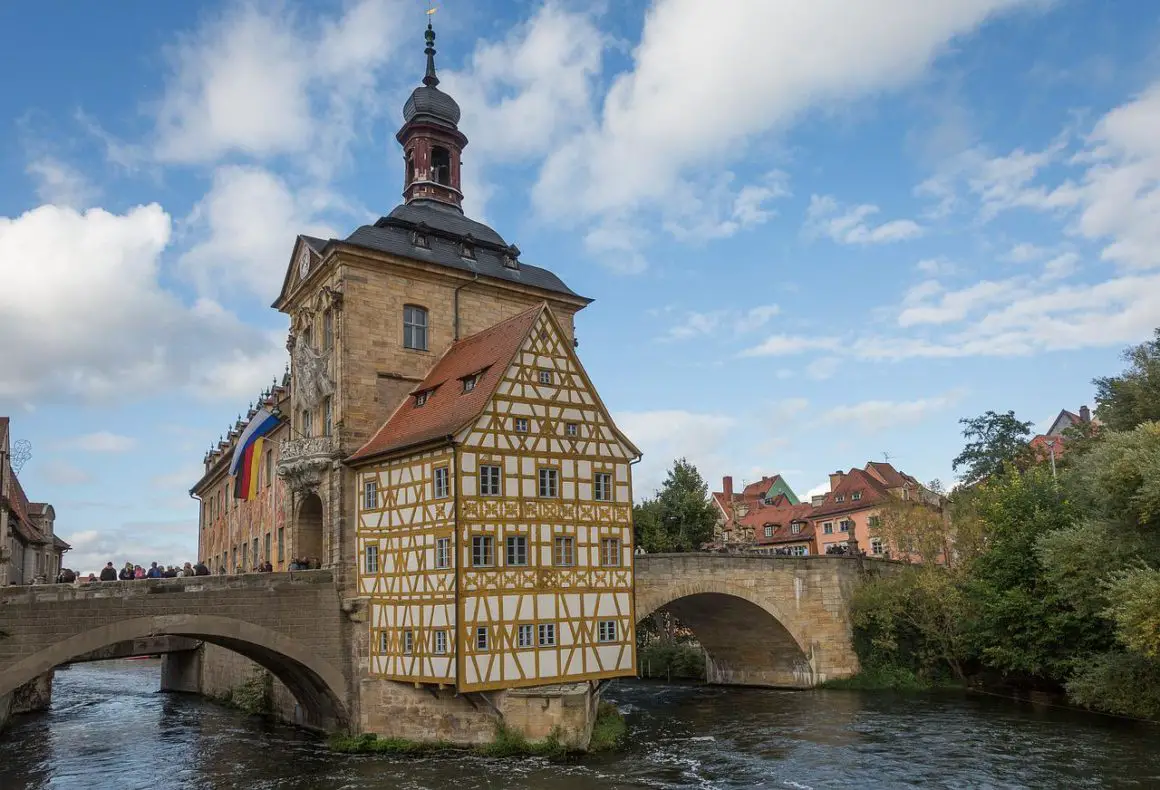 The UNESCO World Heritage Site of Bamberg is the perfect mediaeval town alternative to Rothenburg ob der Tauber.
Perched upon the banks of the River Regnitz, you'll struggle to walk more than a few steps without taking a photo of this gorgeous town. The most picturesque of all sites in Bamberg, though, is the Old Town Hall, which sits on its own island in the river. 
Other top sites in Bamberg Old Town include the Bamberg Cathedral, visit the palace-like Neue Residenz, and stop by the gorgeous Bamberg Old Court. 
As well as its old town, Bamberg is famous for its smoked beer. There are over 70 breweries in the county of Bamberg which brew over 400 types of beer.
The historic tavern called Schlenkerla is frequently voted as the best place to drink the Bamberg smoked beer and has won many awards!
Getting there: Getting to Bamberg from Nuremberg is straightforward, with the direct train taking just 40 minutes.
Munich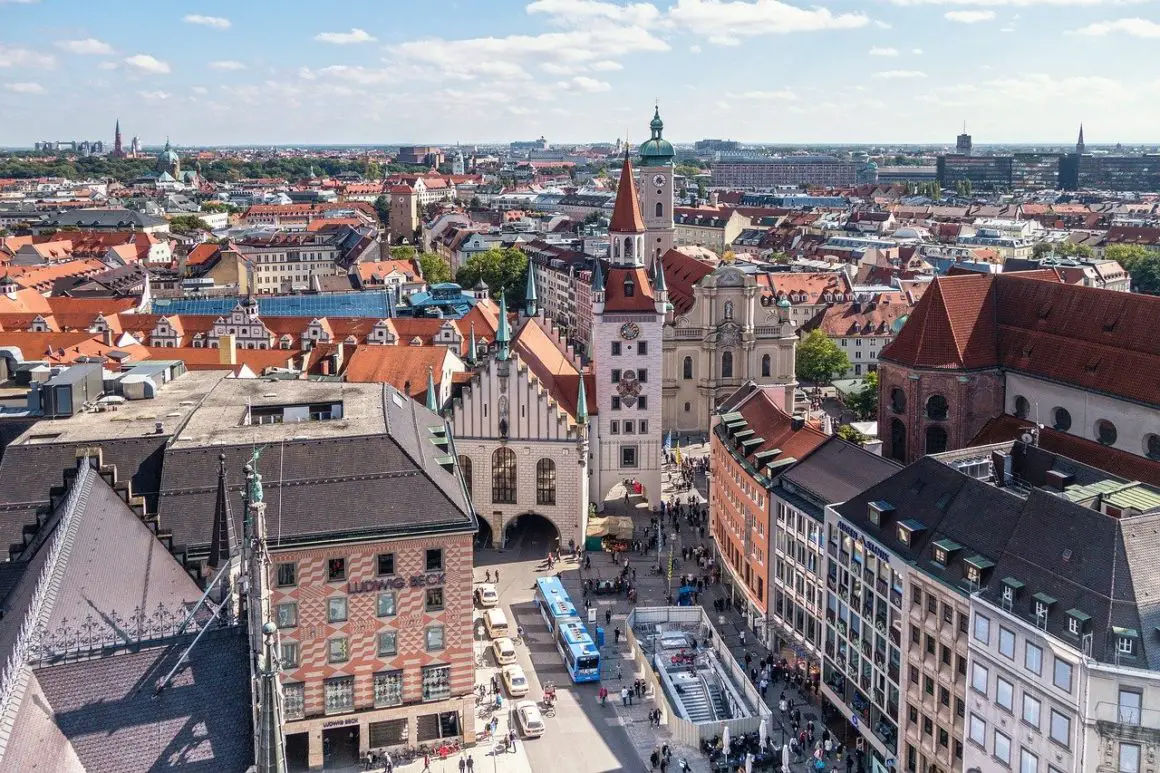 One of the most popular cities for tourists in Germany is Munich, and luckily for you it's easy to visit on a day trip from Nuremberg!
The capital of Bavaria is famous world-over for Oktoberfest, which takes place in the city each September. Even if you're visiting Munich outside of Oktoberfest, you'll still be able to enjoy huge glasses of Bavarian beer, Oompah bands and traditional Bratwurst.
Although it's better to visit Munich for a few days, if you only have a day trip available to you you can still cover most of the city's highlights.
Start your day trip in Marienplatz, Munich's 12th-century Main Square, where you'll find many of the city's most gorgeous monuments and buildings. Then, climb up St Peter's Church Tower for epic views over the city.
You can fill the afternoon by exploring the Old Town, checking out the Residenz Palace and Hofgarten, and visiting a museum or two.
Getting there: The direct train from Nuremberg to Munich takes just over one hour.
Würzburg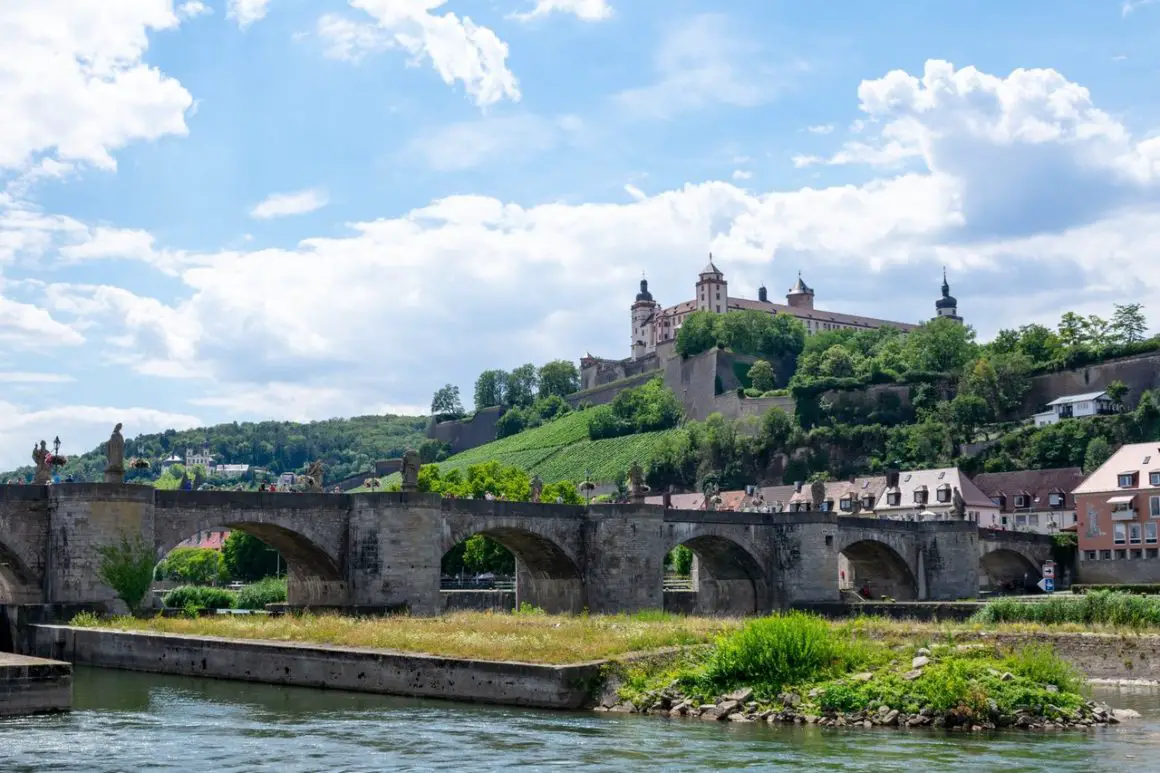 The lovely town of Würzburg is a highlight of the Romantic Road, a road trip taking in some of the most drop-dead-gorgeous places in Germany. Arriving in this historic university city, you'll soon realise what all of the hype is about.
Kick off your visit with a trip to the Würzburg Residence, the 18th-century palace of Prince-Bishop Johann Philipp Franz von Schönborn. This place is huge, so you'll definitely have to set a limit to your time here, but it's a fascinating place to visit.
Another highlight of Würzburg is the Marienburg Fortress, which has been standing over the city since the 13th century. It's a 30-minute walk uphill through the town's vineyards to get here but the views from the top are well worth it!
Getting there: The direct train to Würzburg from Nuremberg takes just 50 minutes.
Frankfurt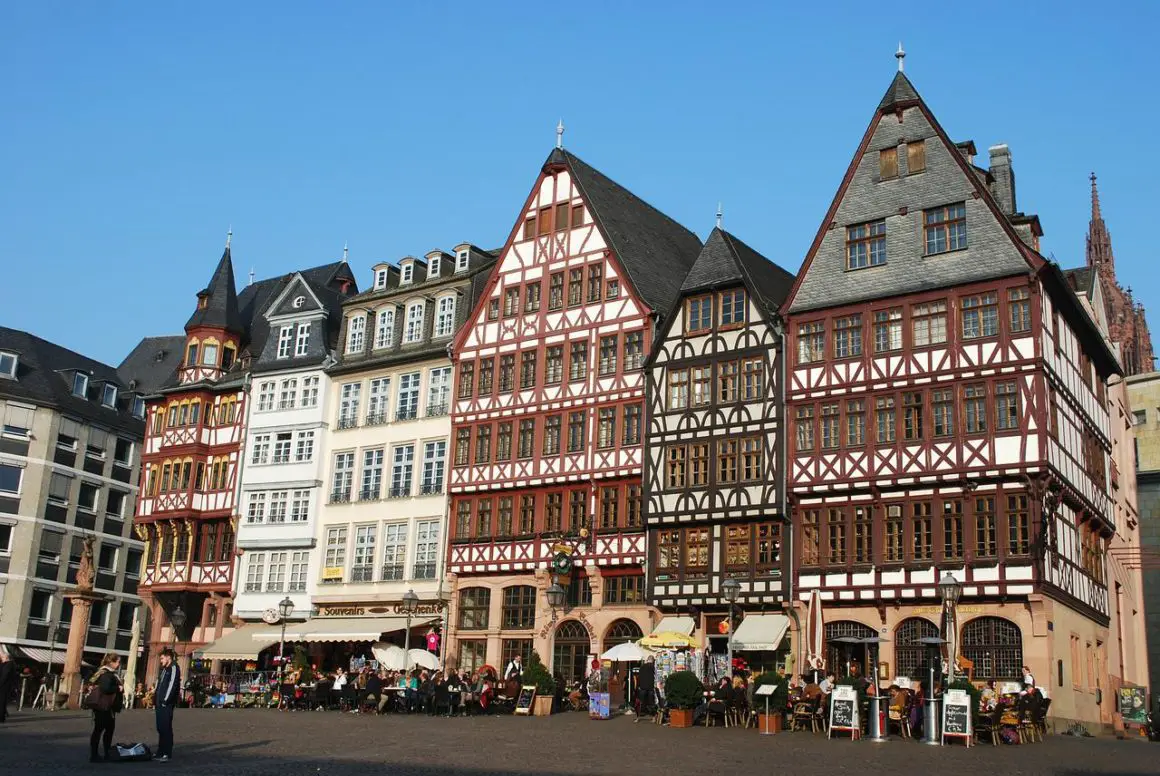 Known as Germany's financial capital, Frankfurt is one of Germany's main destinations for business tourists but isn't so popular for regular tourists. For this reason, you're able to see all of the highlights on a day trip from Nuremberg.
The main attraction of Frankfurt is the delightful Römerberg market square which is definitely the prettiest part of the city. Surrounded by colourful mediaeval buildings, you won't be able to resist snapping a few photos.
If you're a literature fan there's also the Goethe House, where Germany's answer to Shakespeare was born and lived until he was 16.
Nowadays, Goethe's House is open to visitors and has been restored to look how it did when Goethe lived there. If you're looking for more Goethe info, check out the Museum of German Romanticism next door.
Frankfurt is ideal if you love museums – you'll be totally spoilt for choice! You can take your pick from the Museum of World Cultures, the Museum of Ancient Sculptures, the Icon Museum, the German Architecture Museum, the German Film Museum and the Museum of Applied Art.
Getting there: direct trains to Frankfurt from Nuremberg take 2 hours.
Regensburg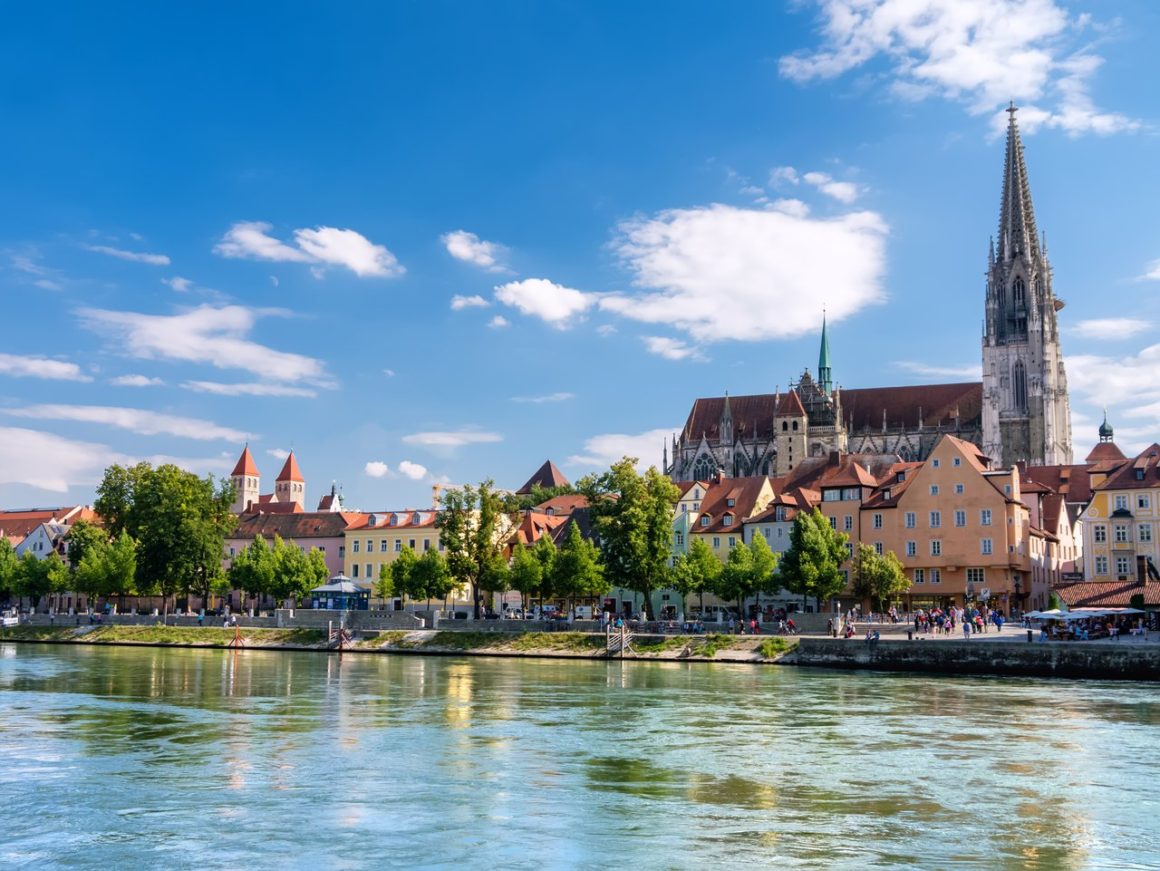 Regensburg is one of Bavaria's hidden gems, and is home to one of the best maintained mediaeval centres in the whole of Germany! In fact, Regensburg's Old Town has so much historical importance that it is listed as a UNESCO World Heritage Site!
So, it's safe to say that the Old Town should be the first place on your Regensburg itinerary. You could easily spend hours wandering its streets and checking out some of its 1,500 buildings, but since you're only visiting on a day trip from Nuremberg there's no time to waste!
Other key stops on your day trip to Regensburg should be the Old Stone Bridge, the St Peter Cathedral and the Old Town Hall. Round off your trip by stepping through the Porta Praetoria, a gateway dating back to 179 AD that once lead to a Roman military camp.
Getting there: The fastest direct train to Regensburg from Nuremberg takes just 54 minutes, making this one of the quickest and easiest day trips to do from Nuremberg!
Coburg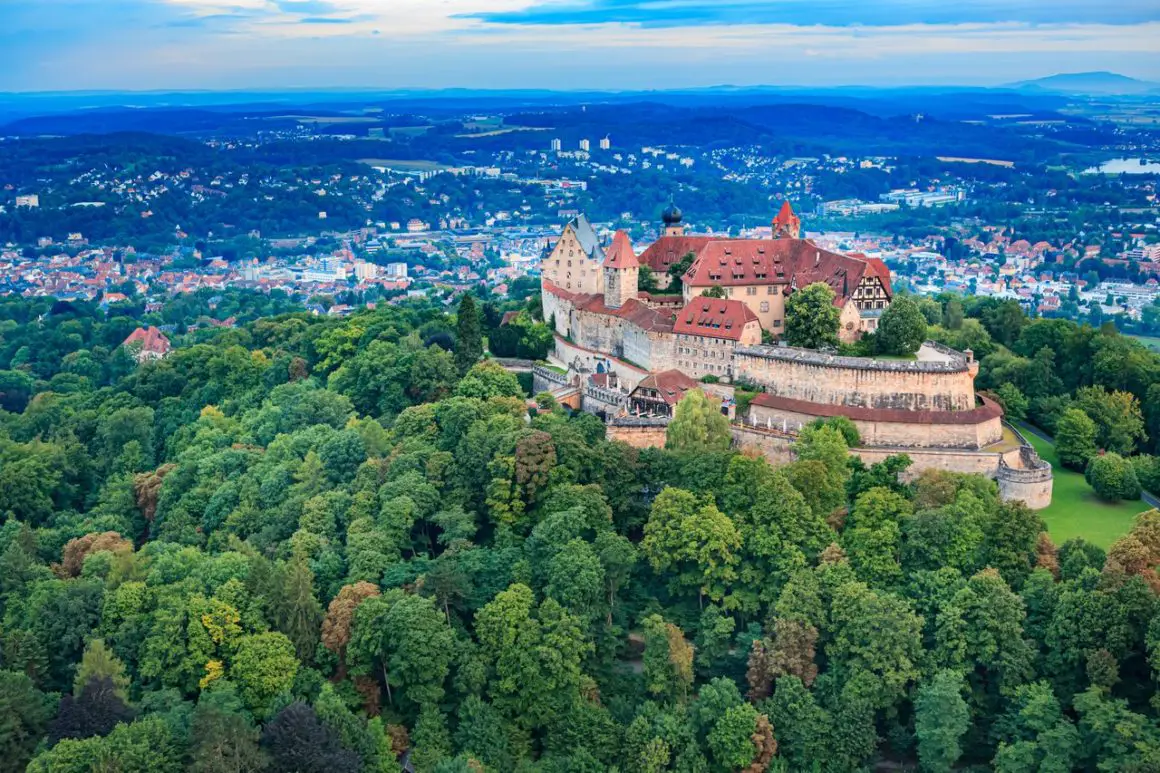 If you're interested in royal history and castles, Coburg is the day trip destination for you!
Not only is Coburg the birthplace of Prince Albert, who later went on to marry the British Queen Victoria, but the Coburg Castle (called Veste Coburg) is also one of the most well-preserved mediaeval castles in Germany.
To witness the classic fairytale German buildings of your Germany travel dreams, head to Coburg's Old Town. Here, you'll find gorgeous pastel-coloured buildings and cobbled streets that will have you reaching for your camera again and again.
Then, spend the afternoon exploring Veste Coburg and the Hofgarten (the gardens surrounding the castle). Coburg Castle is the most-visited attraction in Coburg, with parts of it dating back to the 13th century! 
If the weather is on your side, hike up to the castle for some of the best views over Coburg! 
If you did decide to hike up to the castle you'll have definitely worked up an appetite by the time you return to the city. For authentic Franconian/Bavarian food, head to Gasthaus Goldenes Kreuz.
Getting there: Direct trains run between Nuremberg and Coburg, with the journey taking just 58 minutes.
Stuttgart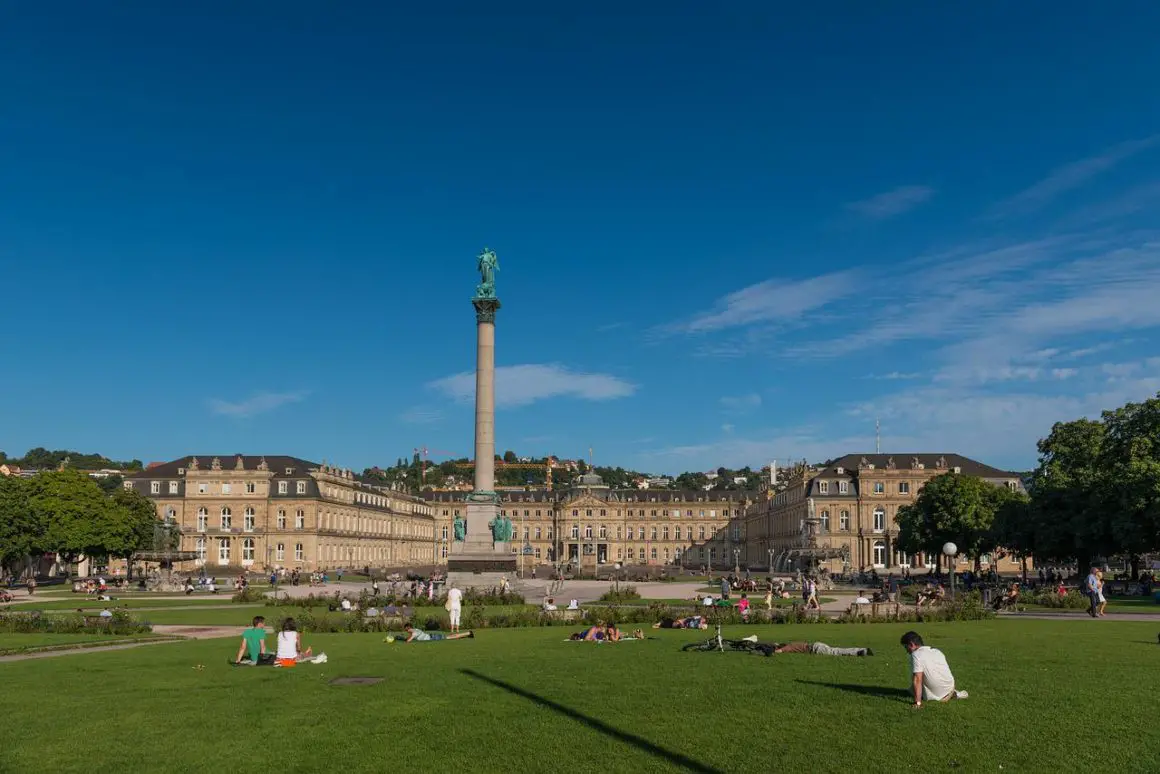 As the sixth-largest city in Germany, Stuttgart has plenty to keep you occupied during your day trip from Nuremberg. It's the home to Mercedes-Benz and Porsche, so if you're into your cars this is the place to be!
Obviously, if you're into cars, the Mercedes-Benz Museum will be a must-visit. However, for those of us who just use cars as a way to get from A to B, there are plenty of other fun things to see in Stuttgart.
Book lovers will delight at the Stadtbibliothek, one of the most gorgeous libraries you'll ever step foot in. Another top tourist attraction in the city is the Schlossplatz, a relaxed area to hang out outside the baroque-style Neues Schloss (New Castle). 
The castle is now sadly used as a government building, but it's still cool to check out from the outside as it was formerly the residence of some of Germany's kings.
Getting there: Direct trains between Nuremberg and Stuttgart take around 2 hours and 10 minutes, making this one of the longest day trips from Nuremberg.
Augsburg
Augsburg is the oldest city in Bavaria, and one of the oldest cities in Germany. It's also a stop along the famous tourist route, the Romantic Road.
If you don't have time to complete the whole route, visiting Augsburg on a day trip from Nuremberg is a great way to get a taste of what the rest of the route is like.
After visiting the 11th-century Augsburg Cathedral, head over to the Rathausplatz, a photogenic town square where you'll find the Augsburg town hall. Your next stop should be the 70-metre tall Perlachturm, which you're able to climb for magnificent views over the city. 
Once you've got your bearings in Augsburg it's time to head to the Fuggerei, the world's oldest social housing project. Established in 1516, these pretty buildings have not changed much in the 500+ years that they have been running. Rent for the residents is set at less than €1 per year! 
The museum inside the complex gives an excellent introduction to the history of the project.
Getting there: The direct train from Nuremberg to Augsburg takes 1 hour and 20 minutes.
Don't Forget about Travel Insurance!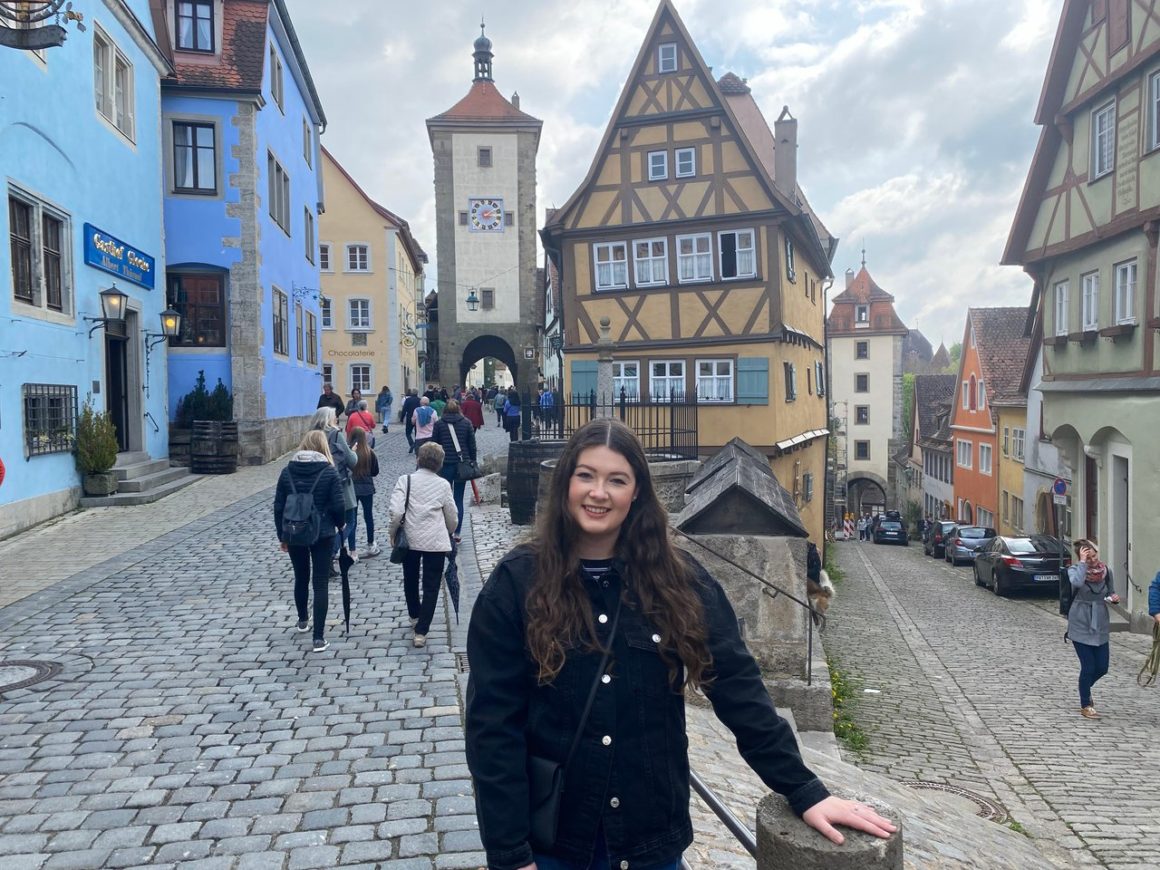 Have you got your travel insurance yet? Nuremberg, and Germany as a whole, is very safe, but it's absolutely essential to travel with insurance. Some things are just completely out of your control! 
Get your wallet stolen? Fall sick and need emergency medical treatment? The airline loses your luggage? No problem, your insurance will have you covered.
For travellers from outside the EU I recommend World Nomads. This is probably the most popular insurance in the world for adventurous travellers.
For my EU readers I recommend SafetyWing. World Nomads isn't available to EEA residents at the moment, so SafetyWing is a great alternative. They offer a pretty similar service and cover package and very competitive rates.
Where to Stay in Nuremberg
Hostel
If you're travelling to Nuremberg as a solo traveller or on a tight budget, look no further than this cool hostel. It has spacious rooms, is located right next to the town walls (so most things are within walking distance), and it's Hostelworld's top-rated hostel in Nuremberg!
A bed in a dorm room costs around €27, so it's definitely not cheap, but dorms in Western Europe very rarely are!
Budget Hotel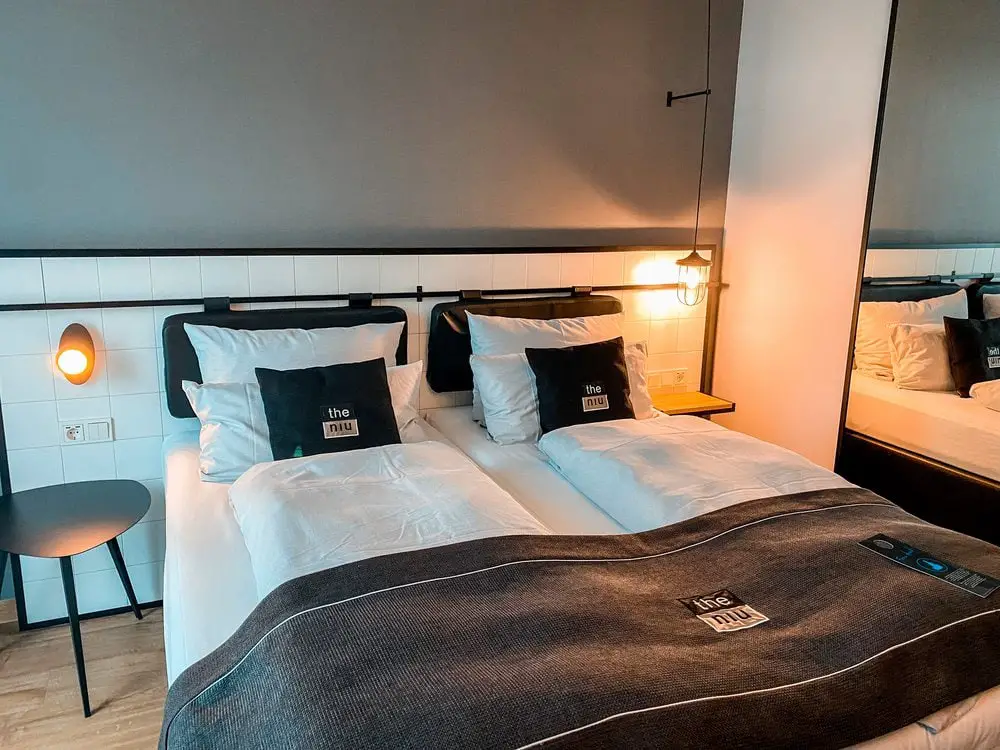 I opted to stay at this fabulous budget hotel whilst in Nuremberg and feel confident recommending it. For around €60 per night you'll get a double room in this cool hipster hotel with an amazing shower (always an important factor for me!). 
The only downside is that it's around a 25-minute walk, or a short ride on the underground, from the city centre. In my opinion, the price more than makes up for that, though.
Mid-Range Hotel
Want more space? Then these chic studio apartments right in the city centre will be perfect for you. They're perfect for mid-range travellers due to their chic decor and also because you'll have a kitchen to be able to cook your own food, meaning you'll save money during your stay overall. A studio apartment for two costs around €100 per night.
Click here to check availability!
Using the Trains in Bavaria
You can get to all of these day trips from Nuremberg with Bavaria's brilliant train system! You can check train times here. Although you're able to buy a simple return, my best travel tip for Bavaria is to purchase the Bavaria Ticket!
This ticket allows you to go anywhere in Bavaria for just €26 for a single ticket. Up to 5 people can be added to a Bavaria ticket, and the more people you add the less it costs per person. It's a great deal. You can find out more about here.
I hope you enjoy one of these wonderful day trips from Nuremberg!