There is a good chance that this post contains affiliate links. If you make a purchase through them, I may receive a small commission at no extra cost to you! As an Amazon Associate, I earn from qualifying purchases. As ever, all opinions are my own.
Last Updated on July 29, 2020 by Ella
With 2019 mostly concerned with my big move to London, my 2020 goals are all about making the most of being here. This includes getting out and about in the city to explore and taking full advantage of London's great transport links to visit other areas of the UK. I also intend on snapping up as many of the amazing flight deals on offer from the city as possible. Return flights to Europe are often less than £20 ($26), which means it would practically be rude not to book them!
2020 is the year my blog was born, and I'm making lots of plans and setting goals to ensure I can develop it over the coming year into something I'm proud of. It's scary to put myself out into the world, but I guess nothing worth doing was ever easy.
2019 wasn't a great year for me in terms of stress levels and anxiety. Admittedly, uprooting my entire life and moving city during my exam period was probably the main culprit for that, but a positive from that experience is realising that exercise is one of my most effective stress/anxiety remedies. Because of this, I've set pretty lofty exercise and fitness goals for 2020. I hope that by cultivating a consistent exercise regime I will be able to feel calmer in other areas of my life.
For simplicity I've split my goals up into three categories: travel, blog and lifestyle. Let's get started!
Travel Goals
1. The take 12 trips challenge
I first heard about this challenge on the Extra Pack of Peanuts travel podcast and thought it sounded like a great idea! The aim is to work around your job/commitments to take twelve trips during the year. There are no rules for the challenge, but I'm going to set my criteria as at least a day trip from London, or an overnight trip anywhere else. I'm hoping this challenge will encourage me to make the most of being based in London by utilising all the cheap flights available to me, using the Eurostar, and by getting to other parts of the UK I've not yet seen.
Unfortunately, September 2020 will see me move into a new role at work with my working hours set to skyrocket. And I already work full-time! This will undoubtedly make the 12 trips challenge harder to achieve, but it's a challenge for a reason!
2. Tick off 50 attractions from my London list
One night in December of 2019, I sat down with my London guidebook and wrote a list of all the tourist attractions in London I wanted to visit, split up by neighbourhood. My list had over 300 attractions (and these were just the ones I had shortlisted ) so I figure I need to make a conscious effort to start ticking them off while I can, as I'm not sure how long I will stay in London for.
Some attractions cost a lot and some are free, so a good mix is essential to avoid self-sabotaging myself in 2021. 50 attractions for 2020 seems like a reasonable goal, especially considering I could visit 5 in one day if I felt like it.
3. Focus on Europe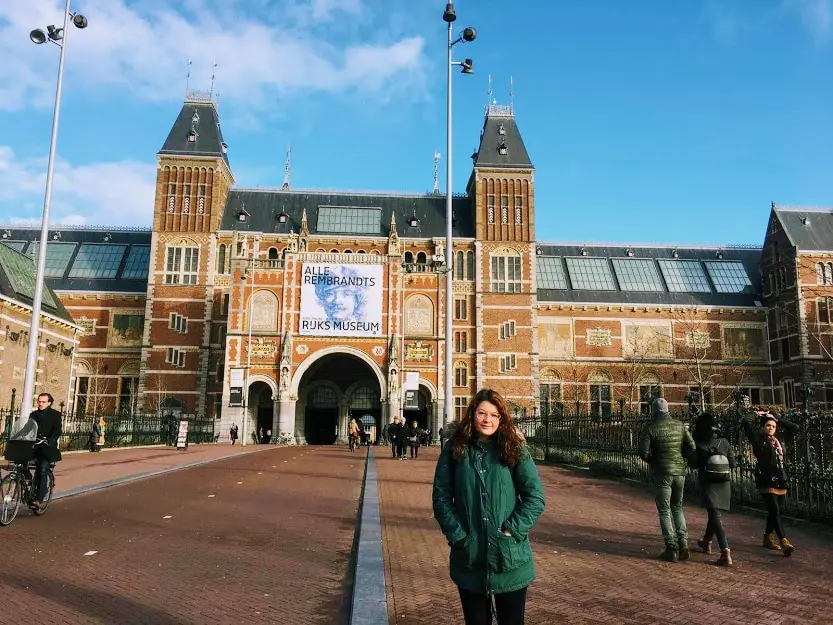 You may have noticed in my 2019 roundup, but considering I'm a European I don't really explore my own backyard much. Europe is one of the most swooned-over travel destinations in the world, with people from the furthest reaches of the planet dreaming of visiting the Eiffel Tower or seeing the Colusseum in Rome. But for me, from the UK, Europe always just felt familiar. Boring, even. I was way more focused on long haul flights to Costa Rica, Vietnam, South Africa, or somewhere where everything would be completely different to home. However, after my December 2019 two week trip to Australia, which involved landing from 26 hours of flying, going to sleep for 8 hours and then going straight to work, I decided enough was enough for now. 
I was exhausted, and I was tired of spending half of the total cost of my trip on flights. 
In 2020, my goal is to take advantage of all the great cheap transport links from London to explore Europe. I feel like I haven't really given it a fair chance so far. Sure, I've been to Germany at least 8 times by now, and I lived in Spain as an Au Pair, but I've never been to Italy. I have never been to France. Heck, I've not even seen half of the places in the UK that I want to see! Hence my main strategy for 2020 is to focus on Europe, see more, experience more, and focus on adopting my 'backpacker mentality' in Europe, and keeping myself open to new experiences.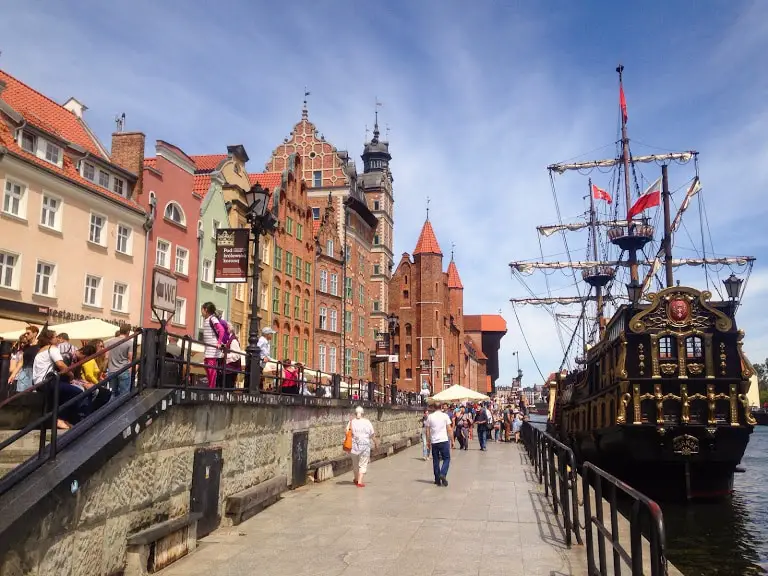 4. Visit France
If you had to ask me what my biggest travel oversight so far is, I would have to say it's the fact that I've never been to France. I mean, it's next door for goodness' sake. Return flights from London are regularly less than £20 ($26) return, and, with a bit of advance planning, I could even take the Eurostar train for around £60 ($78), which would take me from central London right into central Paris.
In my defence, I visited Strasbourg from Germany for a few hours back in 2014, but that definitely doesn't count.
All I can say is that I (very ignorantly) believed that France would just be very similar to England. However, listening to the Join Us In France travel podcast has got me totally hyped to visit France, and I'm really aiming to achieve this goal in summer or autumn of 2020.
5. Visit Stockholm
I borrowed a travel guide to Sweden from the library last year (does anybody else just love reading travel guides?), and after devouring it cover to cover, I was absolutely dead set on visiting Stockholm. In fact, after reading it I'm desperate to explore Sweden in-depth, but I'll start by dipping my toes in. At that point, I was still based in the North of England and flights were expensive (not ideal when you're also anticipating astronomical on the ground costs).
I put the trip on the backburner.
Now, being in London, I regularly see return flights to Stockholm for less than £20 ($26). That's crazy! It also means I no longer have an excuse and need to get it booked! I'm aiming to visit Stockholm in summer.
Blog Goals
1. Post once a week
This, I predict, will be a challenge. I'm a complete perfectionist. I know I'll be nervous to not revise a post 1000 times before I upload it, but I need to start standing by my work and trusting myself. Excessive revisions would just be my way of procrastinating. Posting once a week is frequent enough to ensure I'm active on my blog but also not rushing. I also can't afford to spend 50 hours on each post as I need to balance blogging with studying.
2. Post London Monthly summaries every month
A feature I'm going to introduce to my blog is a monthly roundup of what I've been up to in London. This feature will be primarily to hold myself accountable to my 50 attractions in 2020 goal mentioned earlier, but will also be a great way to fill you in on what living in London is like. The feature will enable you guys to hear my opinions and experiences at London's tourist attractions even if I don't have enough to say to merit a full post about each one.
3. Learn how to use Pinterest to promote my blog.
I've seen loads of bloggers attribute the vast majority of their traffic to Pinterest. Unfortunately, Pinterest makes no sense to me whatsoever. As soon as possible in2020 my goal is to learn how to use it and then put what I've learnt into practice.
4. Build my blog traffic
An ambitious goal for me, yet one that is possible, is to achieve 5,000 monthly visits to my blog by the end of July 2020. If I achieve this, I would like to push for 10,000 by the end of the year. If I haven't reached goal by the end of July, I will re-assess the end of year goal.
5. Write a guest post
My ultimate, ultimate life dream is to be a travel writer, a dream that only my boyfriend (and now whoever visits this blog) knows about. I want to start to put this dream in motion by building up a writing portfolio, and a great way to build experience is by guest posting or contributing to a platform other than my blog.
Lifestyle Goals
1. Run a half marathon again
The above photos are views of Kirkstall Abbey in Leeds from one of my old running routes. Stunning, right?
Back in 2017, my best year for running, I completed two half marathons. I haven't run one since.
I would love to change this in 2020, but I'm definitely out of practice! In 2017, when I ran half marathons, I was running an average of 21 miles a week. And I enjoyed it! The goal for 2020, although I would love to add a few more half marathons to my belt, is more about recapturing my love of running rather than the actual distance of the half marathon itself. Does that make sense?? It does to me anyway.
2. Swim two miles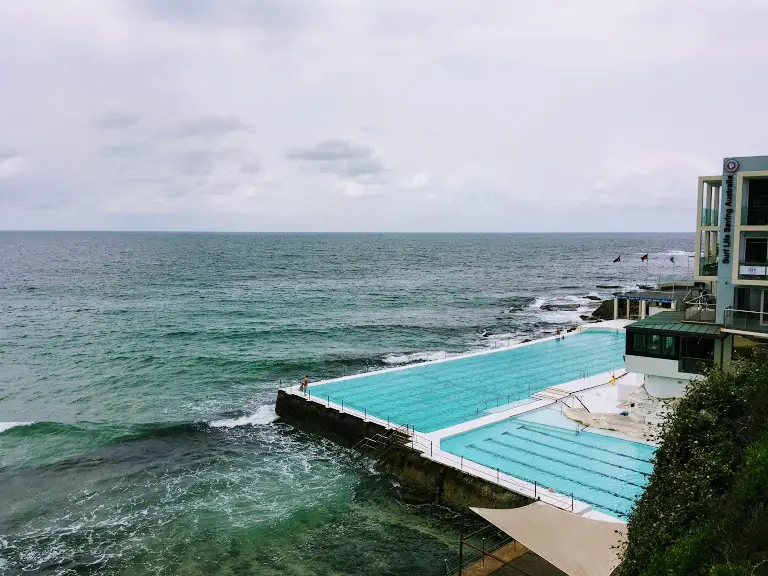 I can currently swim for one mile, but my goal for 2020 is to double that distance. I'm conscious of the impact running has on joints, so replacing some runs with swimming will hopefully preserve my knees and ankles!
3. Practice yoga a minimum of 3 times a week
2019 was the year I absolutely fell in love with yoga, and I now totally believe the hype. Whilst I lived Leeds an amazing instructor came into work and taught a class every Friday lunchtime. I was hooked. Post London move, a yoga studio was outside my house. Like, literally 10 steps from my door. However, being in London, these classes are expensive. Like, we're talking £115 ($150) a month expensive. Luckily, they had a 30-day intro offer for £30 ($39), so I took full advantage and was there almost every day. I was totally, totally obsessed! Unfortunately, my trial ended, and £100+ ($130+) a month seems to be the standard price for all yoga studios in my area.
If I wasn't focusing on as much travel as possible before September, it would probably be a worthwhile investment for me, but right now that's just not an option. So, I'm now taking classes via YouTube, which for me is just… not the same. I love the vibe of a class, the music, and the way booking a class holds me accountable to actually go. That's why I've cut my yoga goal for 2020 from 5 times a week to 3. However, if I'm able to get into taking online classes this has the potential to save me huge amounts of money (£1380 a year! That's $1800!!!), and do some good to counteract all the running I'm planning to do.
4. Read 50 books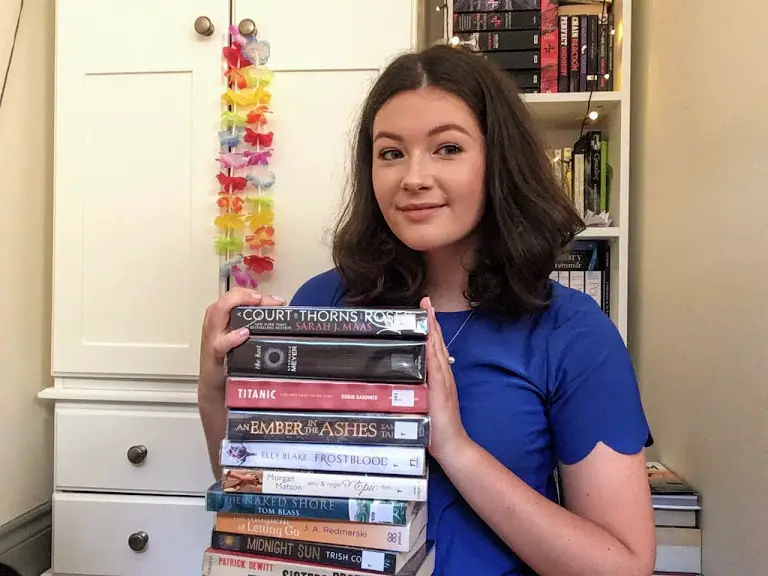 In 2019, my goal was to read 80 books. I smashed this goal by reading 100 books, but didn't finish until early evening on 31 December! I want to redirect some of the time spent reading to working on my blog this year, so I feel like 50 books is a goal that will make sure I keep reading, but won't stress me out or make me feel like I should be reading when I'm doing something else.
So, there you have it! My goals for 2020, out there for the world to see. I'll keep you updated as I go and will check back in December to set some new ones. Wish me luck!
Have you set any goals for 2020? Do you have any tips for achieving them?
Liked this post? Pin it!