There is a good chance that this post contains affiliate links. If you make a purchase through them, I may receive a small commission at no extra cost to you! As an Amazon Associate, I earn from qualifying purchases. As ever, all opinions are my own.
Last Updated on January 1, 2021 by Ella
Hello internet, and thank you for stumbling across my first blog post!
2019 was a great year for me, especially because of the great amount of travel I got up to. How I managed all this whilst arranging a move to London and sitting two exams for my law degree I have no idea! Living in London so far has been hectic, overwhelming and amazing. I'll go more in-depth about it soon, but for now, let's look at what I got up to in 2019!
January – Amsterdam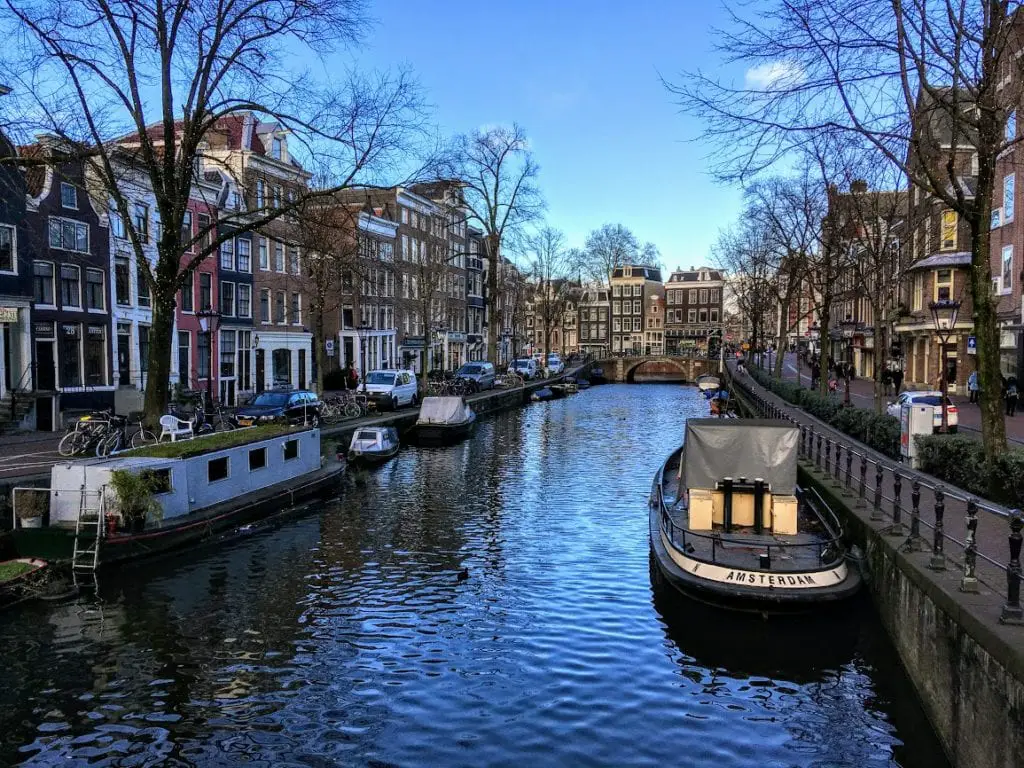 At the beginning of the year I travelled to Amsterdam for a long weekend with my friend Nina. We met when we were both travelling in Costa Rica in 2018 and have been friends ever since. With me flying from Manchester and Nina from Frankfurt, Amsterdam was the perfect halfway point to meet up.
However, for a full week before the trip I was off work and bed-bound with the flu. What a way to start 2019! On hearing my 4 am alarm on the day of the trip, I really didn't think I was going to make it, but I couldn't let Nina down. I dragged my flu-ridden self to the train station, got to the airport and got on that flight, hoping that my symptoms would somehow disappear once I stepped into a different time zone (desperation leads to twisted logic).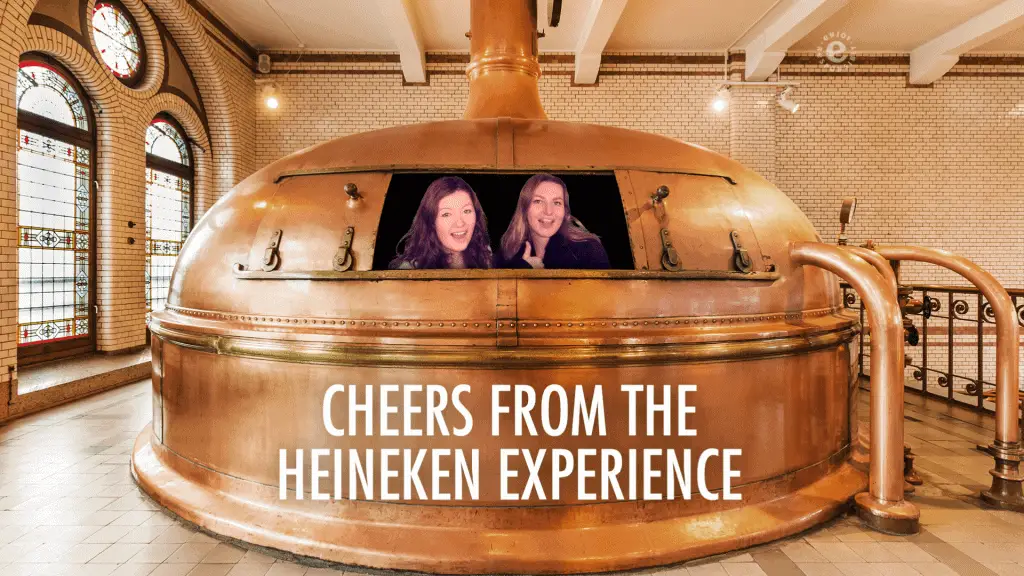 We spent four days exploring the city and some of its famous museums, including the fascinating Rijksmuseum, the Anne Frank House, the Van Gogh Museum, and the highly entertaining Heineken Experience. However, January probably wasn't the wisest time to visit Amsterdam, as the weather was really not on our side. Add to this the steep prices and the fact that I should probably have spent the full weekend in bed dosed up on flu medicine, and unfortunately Amsterdam didn't really do it for me (I know, sorry…).
Trip cost – including flights from Manchester, 3 nights in a 6-bed dorm and all activities = approx. £450 ($585).
Overall trip rating – 4/10
March – South Africa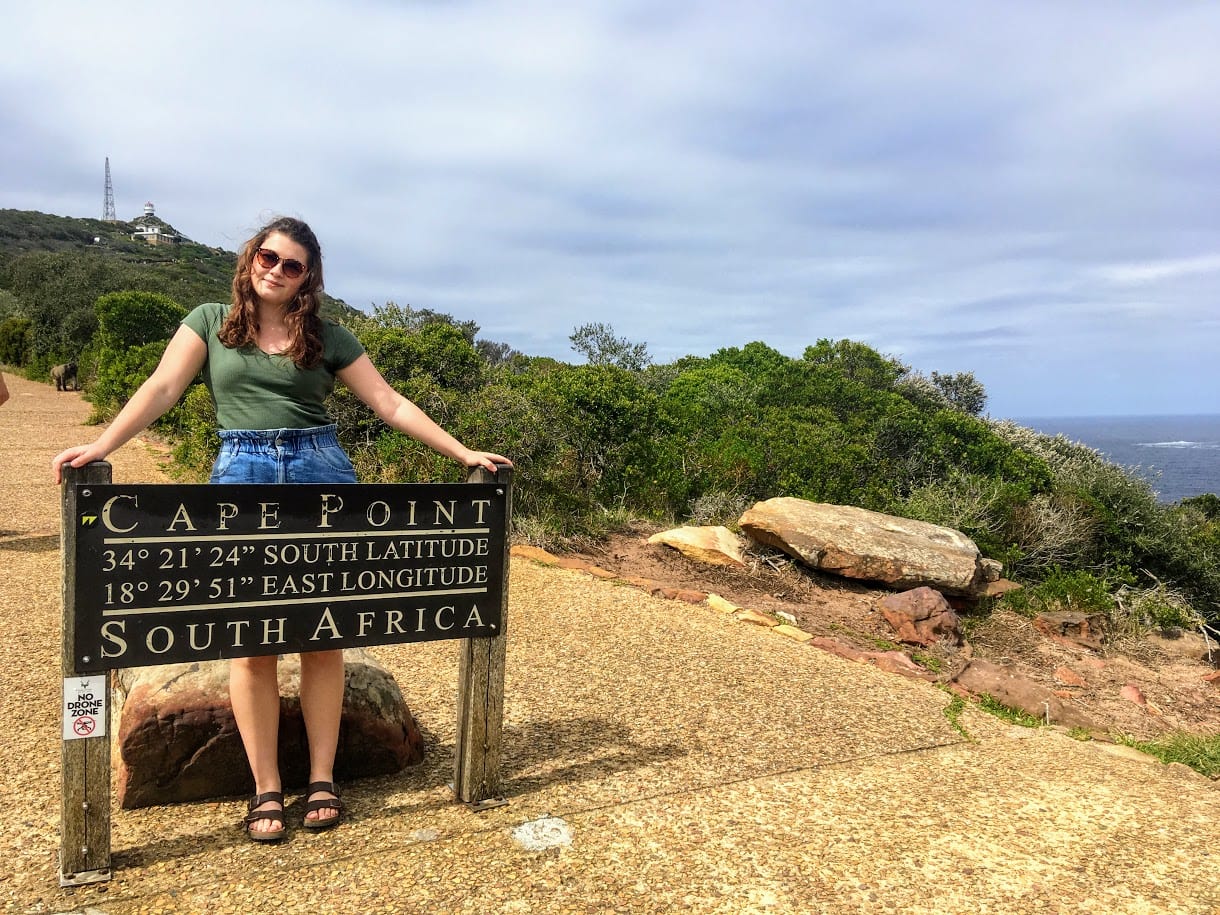 At the end of March came the big one – my first totally solo, no group trip – South Africa! I could rave and rave about my time in South Africa (which I am definitely planning to do in later blog posts) but to keep it brief my two weeks there were two of the best of my life so far. Beginning with a few days in Cape Town, I then travelled the Garden Route using the BazBus. I had the best time! This trip enabled me to meet so many friendly people and take some time out to seriously relax.
Trip cost – approx. £1,300 ($1,700) including return flights from London.
Overall trip rating – 9.5/10
Read More About My Trip To South Africa!
• How Much it Costs to Travel The Garden Route
• How to Spend a Day in Knysna (Without a Car)
May – Belfast
In celebration of my 21st birthday in May, my family and I went for a long weekend in Belfast. I had been pining to visit Belfast since 2012 when the Titanic museum opened. In 2019, I made it. Visiting Northern Ireland meant I had finally visited each 'country' in the UK, and I was surprised by how just how little I knew about it on arrival. Safe to say the trip didn't disappoint. Living away from my family means that being able to spend a few days all together always feels special, and checking out the history of this fascinating city was enthralling. We ate some great food, drank lots of delicious beer, learnt a lot and had a wonderful time together.
Trip cost – £0 (because my parents are the best)
Overall trip rating – 9/10
June – Cologne 
My best friend Maddie was coming to the end of her year abroad as part of her German degree, and given we both met in German class I figured it would be criminal not to visit her for the weekend. What was definitely criminal was the fact we hadn't seen each other in over a year! Having visited Cologne previously and vowing 'never again', I was really pleasantly surprised by the city. I even managed to drink some Kolsch without grimacing! I still stand firm that it's probably my least favourite city in Germany, but now I think that's just because I love the other cities so much, rather than because I dislike Cologne. It was super, super nice to catch up with my best friend and have a relaxing weekend together.
This trip also gives rise to one of my funniest travel stories – the time we went on a complete stranger's bachelor party, and didn't spend a penny all night (more to come).
Trip cost – approx. £250 ($325). The cost of this trip was helped massively by free accommodation at Maddie's and a free night out on the bachelor party.
Overall trip rating – 7/10
August – Cornwall 
I've been on a family summer holiday to Cornwall almost every year since I was born, and, after blasphemously missing last year's trip to go backpacking in Vietnam, I decided to comply with traditions this year. We spent a week in Perranporth (with the compulsory day trip to St. Ives) and made the most of it by surfing, hiking and drinking lots of delicious beer on the beach! This was also the first holiday I went on with my boyfriend Rob, and he's still around. Luckily it seems my family haven't scared him off just yet!
Trip cost – approx. £180 ($235) for chipping in to accommodation and food costs.
Overall trip rating – 7/10 (the weather wasn't our best friend this time around)
November – Lake District, England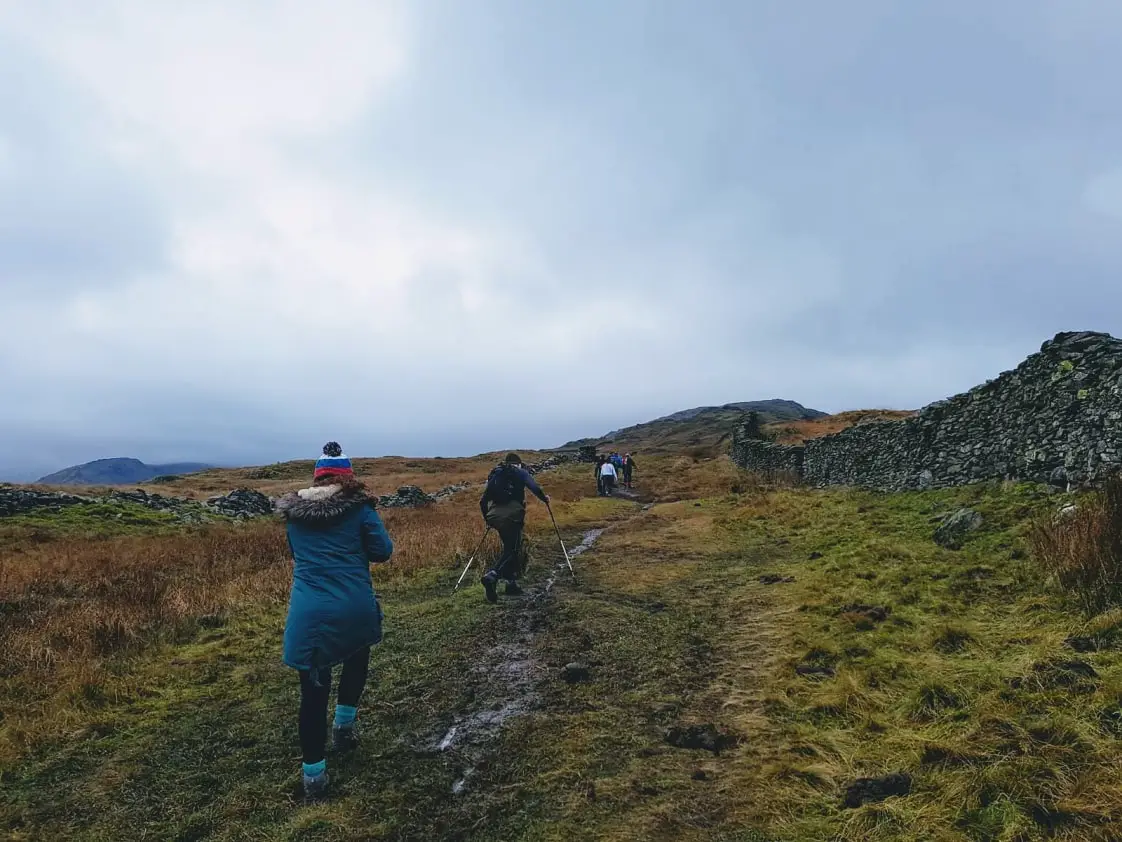 As another family long weekend, Rob and I took the train from London to the Lake District to join my family in Lake District for a long weekend of hiking and fresh air. We rented a gorgeous and cosy cabin nestled in the hills, and it was heavenly. During this trip we got to hike up to the Kirkstone Pass Inn, the highest pub in England! Obviously we had to celebrate our hiking victory with a hot cup of tea next to their open log fire.
Trip cost – approx. £100 ($130) for chipping in to accommodation and food costs.
Overall trip rating – 7/10
December – Australia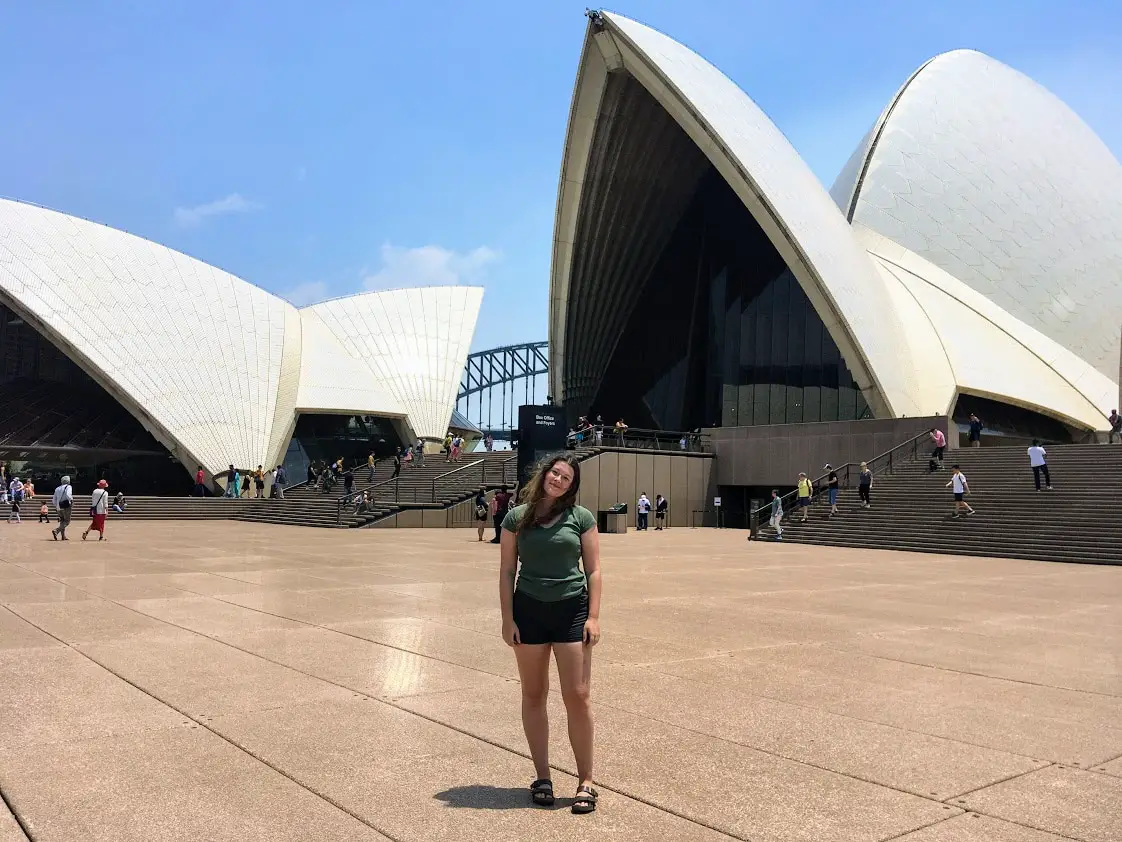 The anticipation leading up to this trip was insane. Having had Australia hyped by almost everybody who had ever been, I was convinced this was going to be the trip of a lifetime. I thought I would return to the UK and finish up 2019 convinced that I was going to live there. Instead, I returned to the UK feeling kind of… meh.
Don't get me wrong. I had some amazing, unforgettable experiences in Australia (Fraser Island, I'm looking at you). I wouldn't discount going back in the future by any means. However, I think a combination of various factors (poor itinerary planning on my part, being a solo traveller, only being there for two weeks, having been to way more 'adventurous' destinations) left me leaving Australia disappointed. For me, a lot of the time I just felt like I was still in England but in the sun. I'm planning to go further into exactly why I was disappointed in a future blog post, but overall I think I should have trusted my gut and picked a more adventurous destination. Oh well… lessons learnt for next time!
Trip cost – approx. £3000 ($3905)
Trip rating – 5/10
Read More About My Trip To Australia!
• How To Take A Day Trip To Moreton Island From Brisbane
Time for some statistics!
Days spent travelling – 49/365
Countries visited – 6 (4 new – The Netherlands, South Africa, Northern Ireland, Australia and 2 repeats – Germany, England)
Hostels stayed in – 11
Flights taken – 11
Well! That's it for my 2019, folks. I hope you enjoyed reading about what I got up to last year. It's safe to say I really made the most of my annual leave days! I'll shortly be uploading my 2020 goals, so stay tuned for that.
Where did you travel in 2019?
Liked this post? Pin it!