There is a good chance that this post contains affiliate links. If you make a purchase through them, I may receive a small commission at no extra cost to you! As an Amazon Associate, I earn from qualifying purchases. As ever, all opinions are my own.
Last Updated on December 4, 2021 by Ella
When I think back to my experience as an Au Pair I cringe. I had just turned 18, was fresh out of school and was desperate to make the most of my summer break before I started my job in September.
As a broke student, I also wanted to spend as little as I could. I wasn't picky, so long as I went somewhere. After trolling the opportunities available on Workaway, I decided to become an Au Pair for a family with two kids in Dénia, Spain.
Could I speak Spanish?
I could not speak Spanish.
Was I desperate to travel to Spain?
I was not desperate to travel to Spain. I had never heard of Dénia.
Had I thought this through? I'm sure you're starting to sense a theme here, but no, no I had not thought this through. So, learn from my mistakes: here are 10 things you need to know before you become an Au Pair!
1. Have good reasons for wanting to become an Au Pair
Do you really want to be an Au Pair? Or do you just want to travel?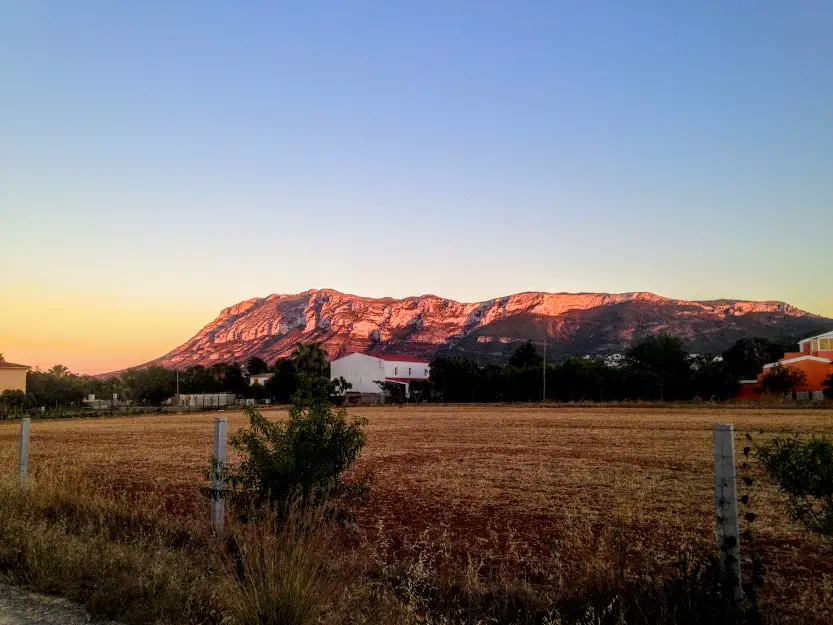 Being an Au Pair is a huge commitment. It's draining, both emotionally and physically. Before you dive in sit down and make sure you have clear reasons for wanting to become an Au Pair. Evaluate, honestly, how much you like kids, how much patience you have, and your reasons for wanting this job.
Wanting to live with a family to get a deep insight into the local culture is a great reason. Looking for a career in childcare or teaching and wanting some experience is another. Wanting to learn the language or practice your language skills is another.
However, if your goal is to visit a new place, to meet new friends or is even just as vague as 'travel' (and that's okay!) look for a different job. Unless you're 100% dead set on being an Au Pair, you'll probably have a lot more fun, and an easier time, working at a hostel or doing farm work with a group of other travellers alongside you.
2. You'll work way more hours than you agree to
As I got my opportunity through Workaway, the standard agreement is that you work 5 hours a day 5 days a week in exchange for free accommodation and other perks (my host family also provided me with meals and use of their kayaks and SUP boards, but it varies).
If you are hired through a site dedicated to Au Pair jobs, you may have a different deal, and will probably even get paid, but normally this comes in return for a longer stay, and I only had a few months to give.
The thing is, if you live with a family you can't just "clock out" as soon as your five hours are up. If you're chilling in your room and one of the kids knocks on the door asking if you can draw a picture with them, you'll feel terrible saying no, even if you're not technically working.
Equally, you can't just sit back, even if you've done your hours for the day, and let the parents cook and serve dinner, then ignore the kids as they throw tantrums and refuse to eat. Not only would that just be rude, but also as an Au Pair, it's kind of an underlying expectation that you'll step in when needed.
3. Make solid plans for your downtime
If you're not in the house, the family can't expect you, or ask you, to do any more work. Being physically out of the house on your downtime really helps to enforce your boundaries between work time and personal time.
Like they say, out of sight, out of mind.
Getting out is a great way to force you to make friends and see the sights of the area! Make these plans concrete by booking tickets, or promising yourself for example that you will go running at 5pm on Wednesday, and make it a non-negotiable.
Your free time is yours, and sometimes the only way to make this clear is by getting out of the house. Unless you're paid by the hour, swerve (discretely and politely) extra work. An hour here and there really adds up!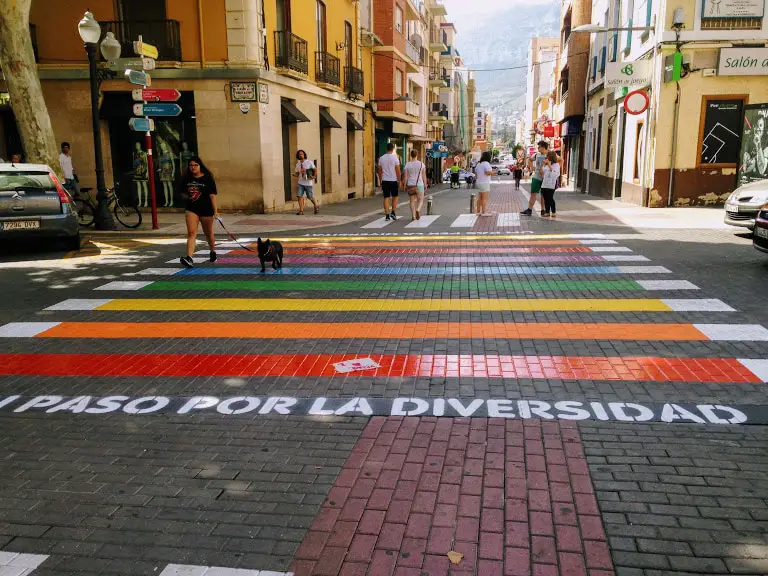 4. Be prepared to put your foot down
If getting out of the house isn't working and you're still working excessively more than you agreed, it might be time to gently remind the parents of this. Ask for an extra day off in lieu or ask if your hours can be more closely monitored going forward.
My host family were really good at being flexible, but I have heard from other Au Pairs who haven't been so lucky.
To be clear, I'm not saying if you're working 6 hours instead of 5 that you should put your foot down. Kids are unpredictable, and often the family will appreciate your extra help. However, if you regularly work way over what you agreed to (10+ hours per week extra) it's worth considering.
Sometimes your host parents won't have even realised, and, if dealt with calmly and professionally, making them aware of the situation will make your life easier in the long run.
5. Kids are truly exhausting 
You never know how absolutely exhausting being a parent must be until you become an Au Pair. Tantrums at 2 am, kids refusing to eat, mess everywhere and the recurring nightmare of bedtime are just a few of the daily struggles I hadn't anticipated.
Add dealing with the kids to having a full time job and keeping up with hobbies, I genuinely don't know how parents do it. I came out of my Au Pair experience with newfound respect! My host mum juggled running her own business with her kids and I genuinely did not know how she managed.
It's a really great idea if you are considering a career that involves kids to spend some time as an Au Pair just to make sure it's what you truly want and that you have what it takes.
6. Plan for homesickness and ways to tackle it
I was convinced that I would never get homesick. In fact, the thought that I would need to prepare for homesickness hadn't even crossed my mind. But the thing about homesickness is it hits you when you're not expecting it. So, even if you're not anticipating missing home, it's good to have things planned just in case.
Things that worked for me included having my favourite TV shows from home downloaded, making sure I had some exciting books stored on my kindle ready to go, and listening to one of my favourite podcasts, all stuff that I enjoyed and did back home.
If you're anything like me, DO NOT call your parents whilst you're feeling at your most homesick. It'll just make you cry and want to go home. Instead, wait a day or two until you're feeling more confident, and call them then.
There'll be some trial and error, as what works for me might not necessarily work for someone else, but thinking about it beforehand means that when/if homesickness does hit, you'll know what to do.
7. Join social media groups for other Au Pairs in the area
Being an Au Pair can be a lonely job if you haven't got a great group of friends around you. Before you even arrive in the country, join a few Facebook groups for expats, language students or even a specific Au Pair group in the region you'll be heading to.
From this, you will have an excuse to get out of the house to meet people, and perhaps even arrange a trip to a nearby city with other Au Pairs. There will come times when you just want some friendly chat and a nice lunch, kid-free, and having friends will make your experience so much better.
8. Choose a location you're genuinely interested in, or at least somewhere with good transport links
You can afford to be choosy when it comes to picking which opportunity to go for. Spend some time thinking about what you want from your experience. Do you want to be in a city? Near the beach?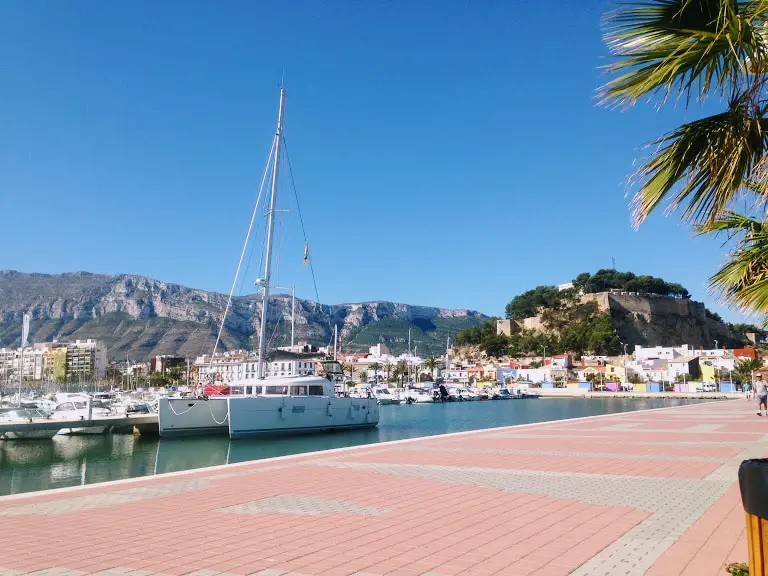 Unless you want to be in the middle of nowhere for language immersion, head to a city, or at least somewhere with good transport links. You want to make sure the area you're in has plenty of things to do.
Making plans for your downtime will be difficult if you're staying in a village of 30 people. Narrow your search down to a few key areas that you would love to be in, and be picky. This is your time, and you deserve to get the best experience out of it possible.
To read more about my experience living in Dénia, Spain, click here.
9. Do as much as you can
Along the same lines as getting the best experience possible, make a list of all the things you want to see and do whilst you're in the country before you arrive, and make it an active priority to tick them off one by one.
The one thing you don't want to bring home with you is regret.
Unless you have clear goals of what you want to achieve during your time as an Au Pair, it's really easy to spend your days off just lounging around the house and chilling – but I doubt this is the reason why you wanted to live in a different country!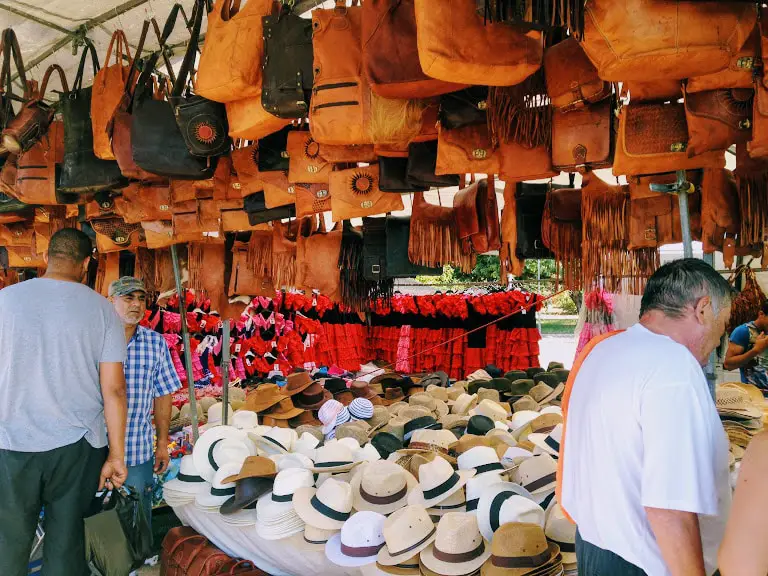 I know it can be difficult when you're run down and tired. If your body needs it, you absolutely should take a break.
That being said, having a goal to work towards means you'll make a more conscious effort to seize every day and remember why you're there.
10. You'll be surprised about how quickly you grow attached to the kids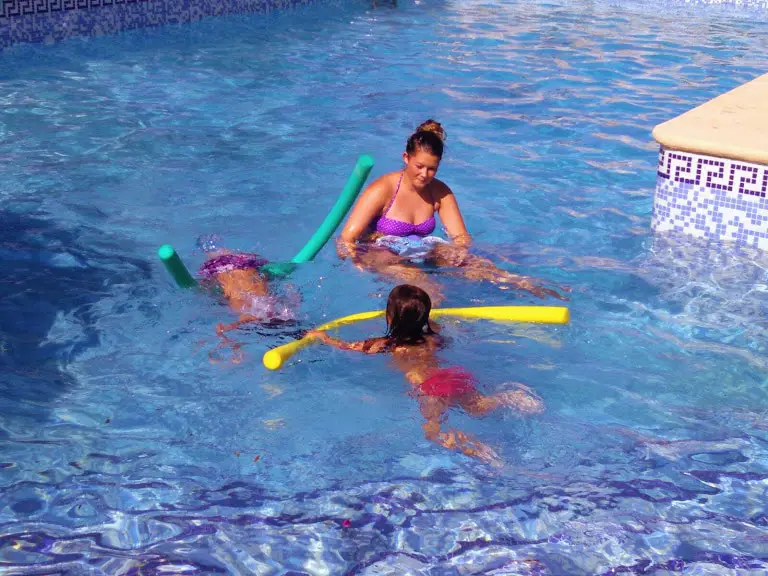 Within days of arriving I felt such a strong bond to the kids. My heart melted a few times a day when they were being super sweet!
Yes, they still drove me up the wall, and yes, I shed a few tears when I was at a complete loss about how to get them to behave, but they also made me almost burst with happiness and pride when they could remember the English I'd taught them the previous day, or when they were desperate for me to watch their race in the swimming pool.
It would brighten my day when they would cheer on seeing me at the school gate ready to pick them up, and it was such an amazing feeling that it sometimes felt almost worth all the hours, and tiredness, and the tantrums.
Being an Au Pair is a complicated thing!
So! there you have it, 10 things you need to know before you become an Au Pair. I learnt these the hard way so you don't have to!
Have any questions about being an Au Pair? Drop them in the comments and I'll try my best to answer them!
Liked this post? Pin it!