There is a good chance that this post contains affiliate links. If you make a purchase through them, I may receive a small commission at no extra cost to you! As an Amazon Associate, I earn from qualifying purchases. As ever, all opinions are my own.
Last Updated on January 19, 2022 by Ella
On the Mediterranean coast of eastern Spain you'll find the historic town of Dénia. Even though it's right in between the popular holiday destinations of Valencia and Alicante, I had never even heard of Dénia before I got a job as an Au Pair there! And it seems like quite a few travellers in Spain also haven't heard of it.
What I found when I arrived was a pleasant surprise. Dénia has everything you could possibly want from a Spanish beach destination. It has charming historic attractions, fabulous weather, paella that makes you want to eat nothing else for the rest of your life, and, of course, beaches you could easily lose days to lounging on. 
But what's it like living in Dénia, Spain?
Dénia is hugely popular with expats, and you'll find plenty of English, German, French and even Russian expats living here! In addition to the permanent population of Dénia, plenty of families own holiday homes here where they spend the entire summer. 
I spent 3 months living in Dénia during the summer whilst I worked as an Au Pair. The job involved living with a local family and joining in with their day-to-day life. I also returned to Dénia in the winter to revisit my host family. My host actually worked as a real estate agent selling houses to expats – so I know just how beloved Dénia is with the international community!
Through my time in Dénia, I've witnessed (and experienced!) exactly what it's like to live there. I've had plenty of time to think about the pros and cons of living in Dénia.
Overall, I think Dénia is a great place to live in Spain, for so many reasons! But some things are worth being aware of before you move there so you don't have any surprises.
Want to know more about my experience as an Au Pair? Click here!
Why Living in Dénia is fabulous
There are so many places to visit in the surrounding area of Dénia!
Although Dénia itself is hardly a hectic city, it's close to plenty of them! There are so many day trips around Spain from Dénia that it blows my mind, and they're all so easy to reach!
Benidorm is just a 35-minute drive away, Alicante is a 1-hour drive away from Dénia, Valencia is just 1 hour and 20 minutes away, and you can even catch the ferry to Ibiza in just 2 hours! It doesn't get much better located than this!
Since Dénia is fairly relaxed and quiet, it's great to have the option to dip in and out of more populated cities. Also, the public transport to these places is efficient and cheap, meaning visiting the nearby areas is hassle-free.
There's a thriving expat community
People from all over the world, but especially Europe, move to Dénia for its laid-back way of life and great weather. Unlike its neighbours further up the coast, though (I'm looking at you, Benidorm), it's not overrun with retirees!
Not to say that there are no retirees in Dénia, or that they're not welcome (they absolutely are), but there are people from all different stages of life living in Dénia. You'll also get people from all different countries living here.
That isn't to say that there aren't any Spanish locals – there are plenty of them! But also it means that you won't stand out like a sore thumb for being from out of town. You're also very likely to find other expats who speak your language living in Dénia to make friends with.
It's also fabulous to have neighbours from all over the world. You can learn so much about different cultures and ways of life! Although you'll live in a town in Spain, you'll be exposed to Spanish culture, German culture, English, Russian, French – you name it!
It's not crowded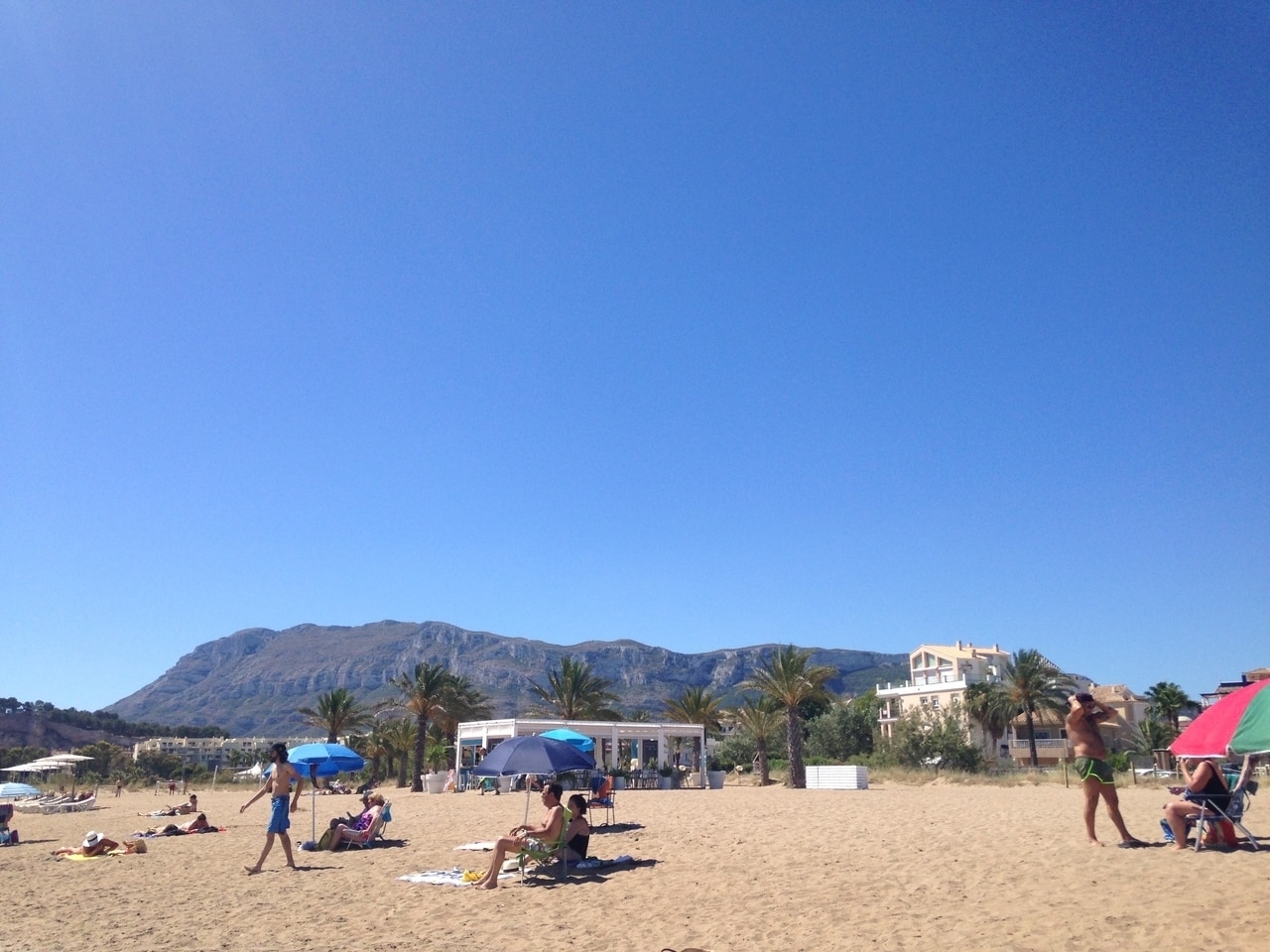 Dénia is a rare gem for coastal towns in Spain because, unlike many beachside resorts, it doesn't get absolutely PACKED in summer. If you visited either Valencia or Alicante in summer, chances are you'd find swathes of tourists no matter where you go! That's not the case in Dénia.
The town's population does double in summer, but it doesn't make the town feel crowded or hectic. Even with the summer visitors, there will always be plenty of space on the beaches. You'll also be able to go to a restaurant without a reservation, and you won't need to push through crowds on your morning coffee run. Win!
The food is incredible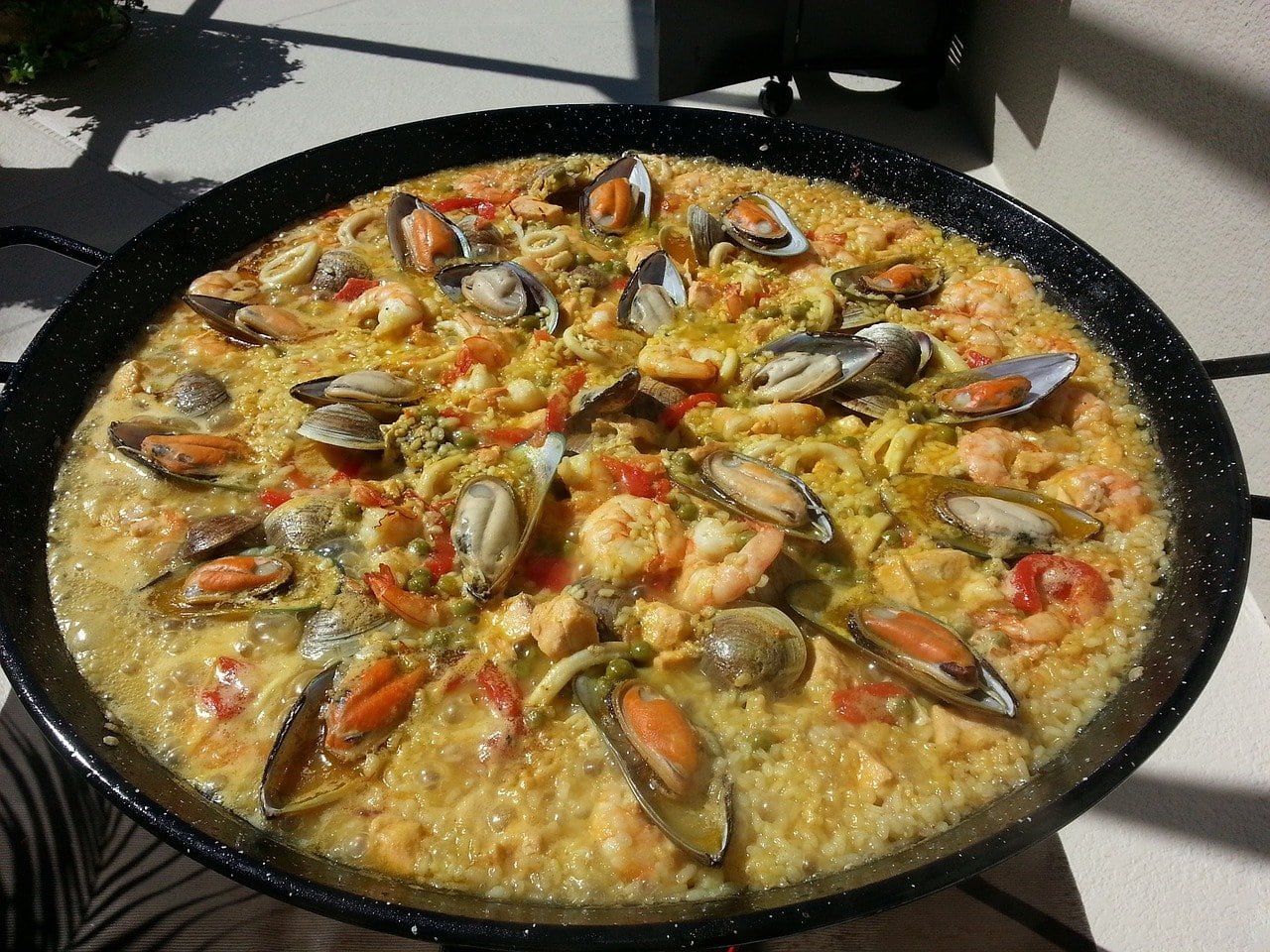 Oh my god, you guys.
The food.
The food in Dénia is out of this world! If you only do one thing in Dénia, you have to go try some traditional paella. Like, real traditional paella. Ask the locals where they go (chances are it'll be a drive away from town) and eat until you have to be carried home!
Since I had the privilege of living with a local family, the grandfather of the family loved nothing more than whipping up traditional, huge pans of paella a few times a week. I was in food heaven, and I've never eaten better paella in my life! 
The family also took me to a few local restaurants outside of town for traditional smoked meats and cheeses, which were heavenly. Honestly, the food in Dénia is one of the key reasons to live in this part of Spain. It's cheap, it's easily available, it's varied and it's unforgettable!
The beaches in Dénia are gorgeous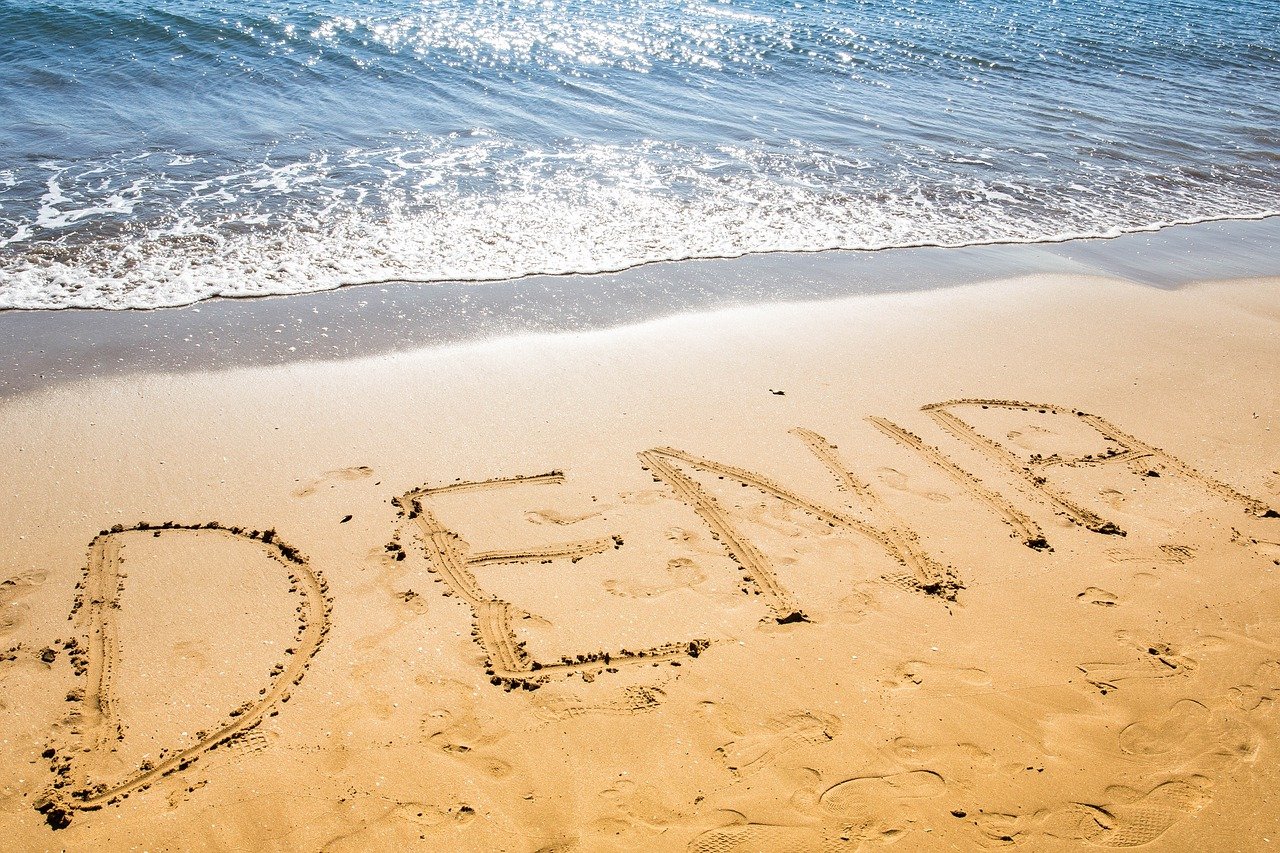 Dénia boasts 15km of glittering coastline, and every inch of it is ready for you to enjoy!
The beaches in Dénia are second-to-none! They're clean, they're sandy, the water is warm, and a few of them also have lifeguards. Many of the urbanizations back on to the beach, so your back garden could literally be the golden sands of Spain! 
What's more, the sea here is very calm and rip tides aren't really an issue, so it's safe for kids to splash around in. It's also ideal for watersports such as kayaking and stand up paddleboarding which require calm water. 
Since it gets so unbearably hot in summer, the beach will be pretty quiet until around 5pm. In the early evening, when everybody finishes work, locals head to the beach to soak up the sun, splash around and chat with neighbours.
Hiking the Montgo is one of the best hikes in Spain!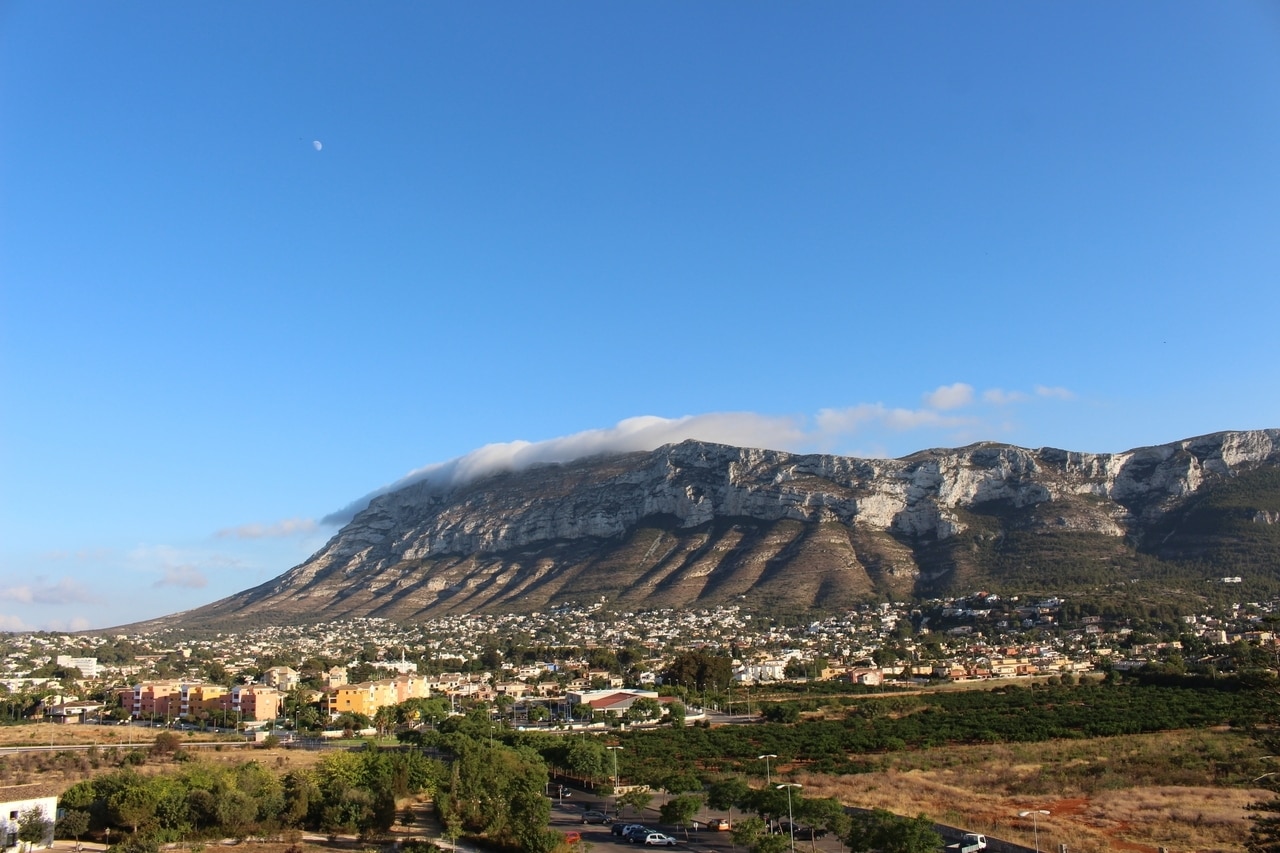 The Montgo mountain keeps the town sprawl enclosed between its rocky peaks and the sea. Locals love the Montgo as it offers the best views in Dénia and is also totally free to visit!
Hiking up here is something you'll never get bored of. Some lunatics even run up it (I met a man who runs up it at 6am every morning!). There are quite a few different routes around the Montgo with varying difficulties, so you won't have to walk up and down the same one every time.
From the top of Montgo mountain, which stands at 753 metres high, you'll get panoramic views over the town and the ocean. Looking out from the peak, you'll know for sure that living here is a paradise!
Dénia has mild weather in winter
Dénia, like other towns on the Costa Blanca in Spain, has great weather all year round. Winters are mild, with temperatures hovering between lows of 7°C and highs of 18°C. Compare that with the highs of 9°C and lows of 5°C we get here in London, and it's safe to say Dénia's weather wins!
When I visited Dénia in December I was able to walk outside in just jeans and a long-sleeved shirt. Having flown in from the UK, which was firmly in the big-coat season, I couldn't believe that winters like this were even possible!
The mild weather in Dénia promotes outdoor living, and there's no doubt you'll spend a lot more time outdoors living in Dénia than you would in the UK. If that's something you're looking for, Dénia has got you covered!
Dénia is great for families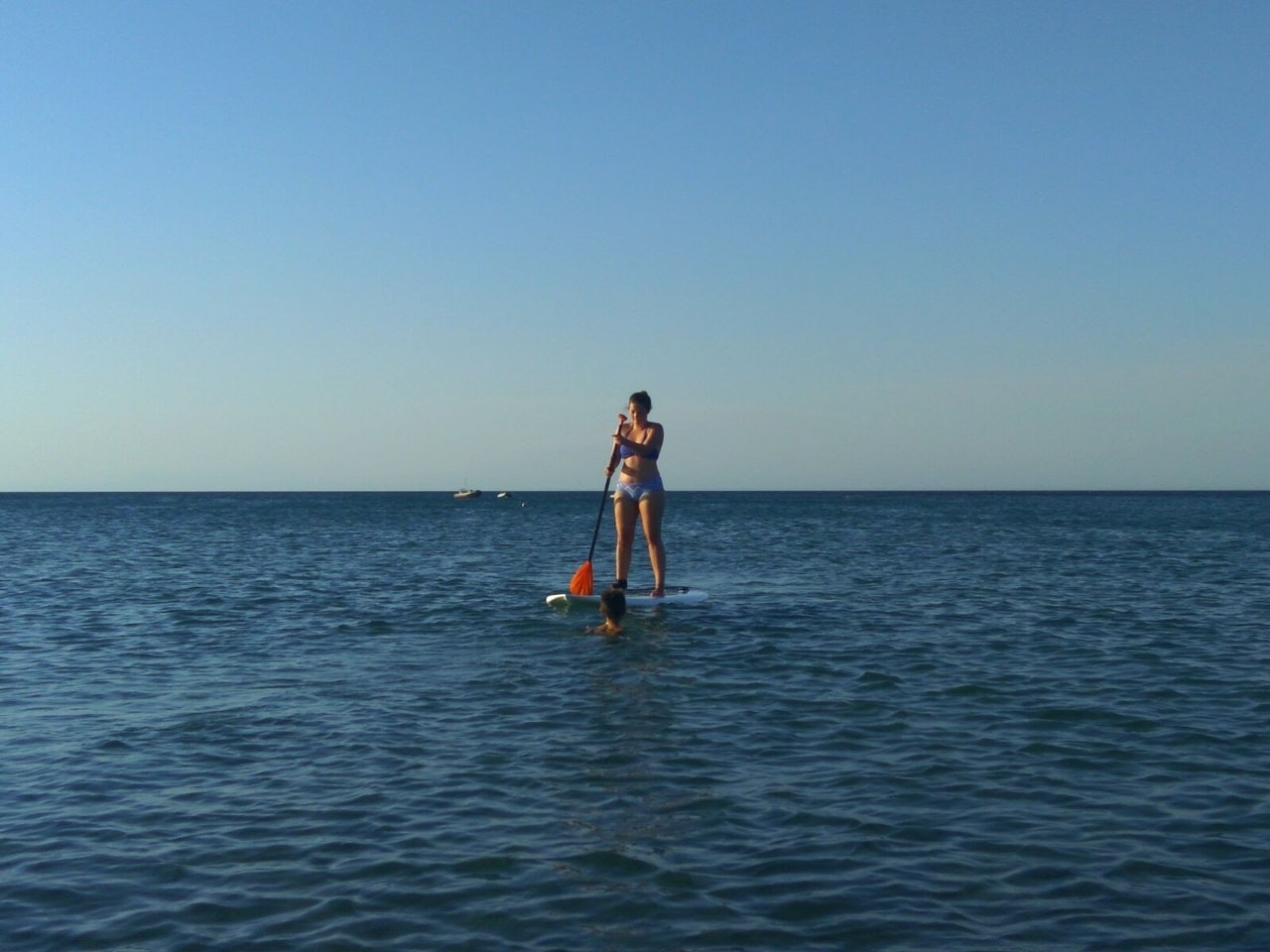 My experience of Dénia is that it, first and foremost, is a family destination. 
It's peaceful, and there's a ton of kid-friendly activities in Dénia. Also, importantly, Dénia doesn't have a party scene or stag/hen scene unlike its neighbour, Benidorm. 
It's a place where you can enjoy Costa Blanca without rowdy Brits on a lads' holiday or huge young groups of partiers. For this reason, Dénia feels much more liveable and family-friendly.
It's also a destination that Spanish families as well as international families go on their holidays, showing off that it clearly has value for many more reasons than being cheap.
Why Living in Dénia is not so fabulous
It gets SO.HOT in summer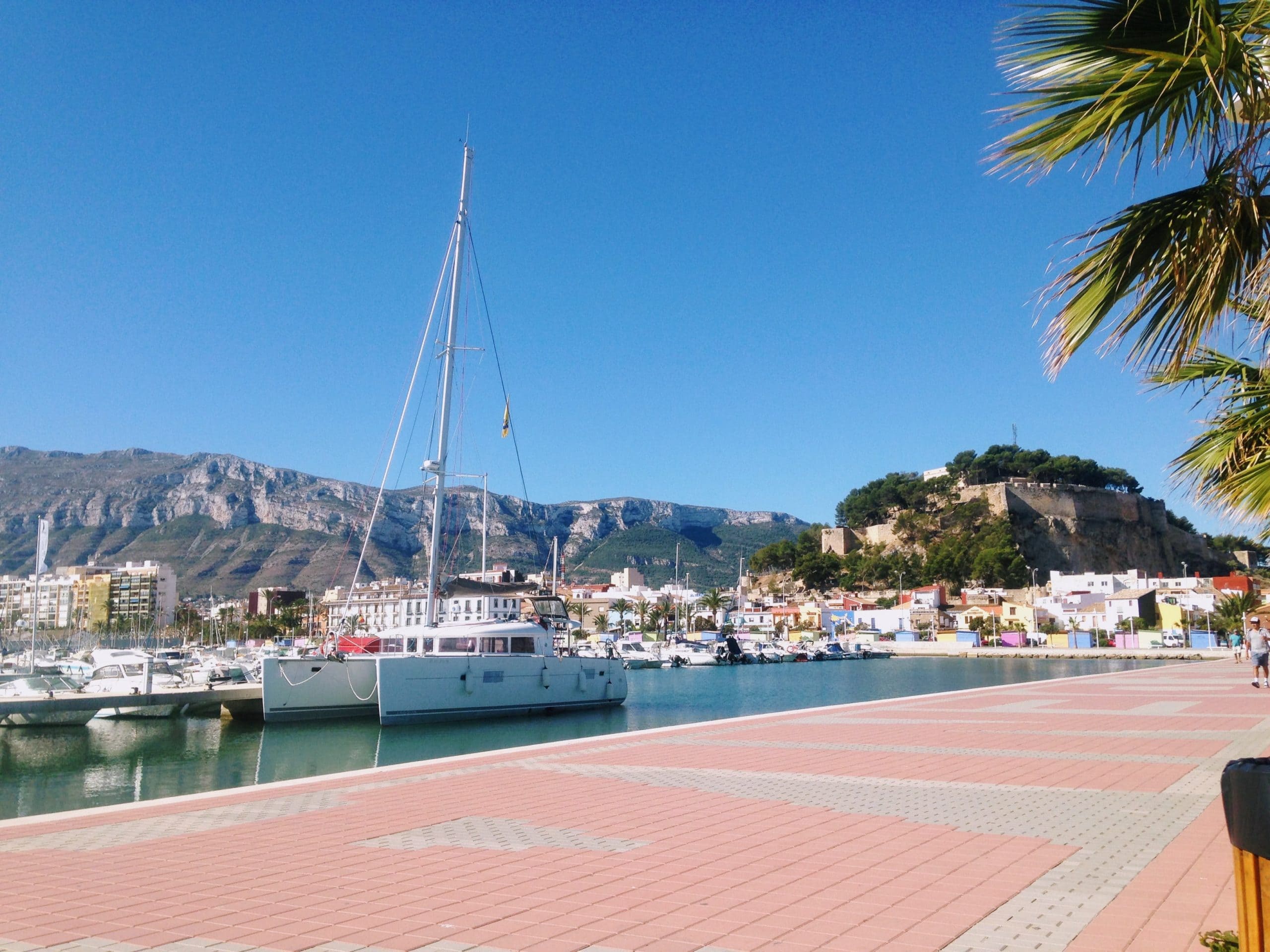 Honestly.
It gets so freaking hot in Dénia in summer. Like, unbearably hot!
I lost a LOT of sleep because I just couldn't cool down. During the day, it was sweltering. I felt like I couldn't even go to the beach between 10am and 6pm. I never in my life understood why the siesta was a thing, but let me tell you – in Spain, I took a siesta every. damn. day.
Some people are totally fine with heat and actually love it. As an English girl, I am not suited to hot climates, and I suffered. I can't imagine how people do any work in temperatures like that. It made me cranky, irritable and constantly flustered!
If you're considering moving to Dénia, or this part of Spain in general, be realistic with yourself about the temperatures you can handle (or be willing to adjust your lifestyle to accommodate the heat).
It can be a bit of a ghost town in the winter months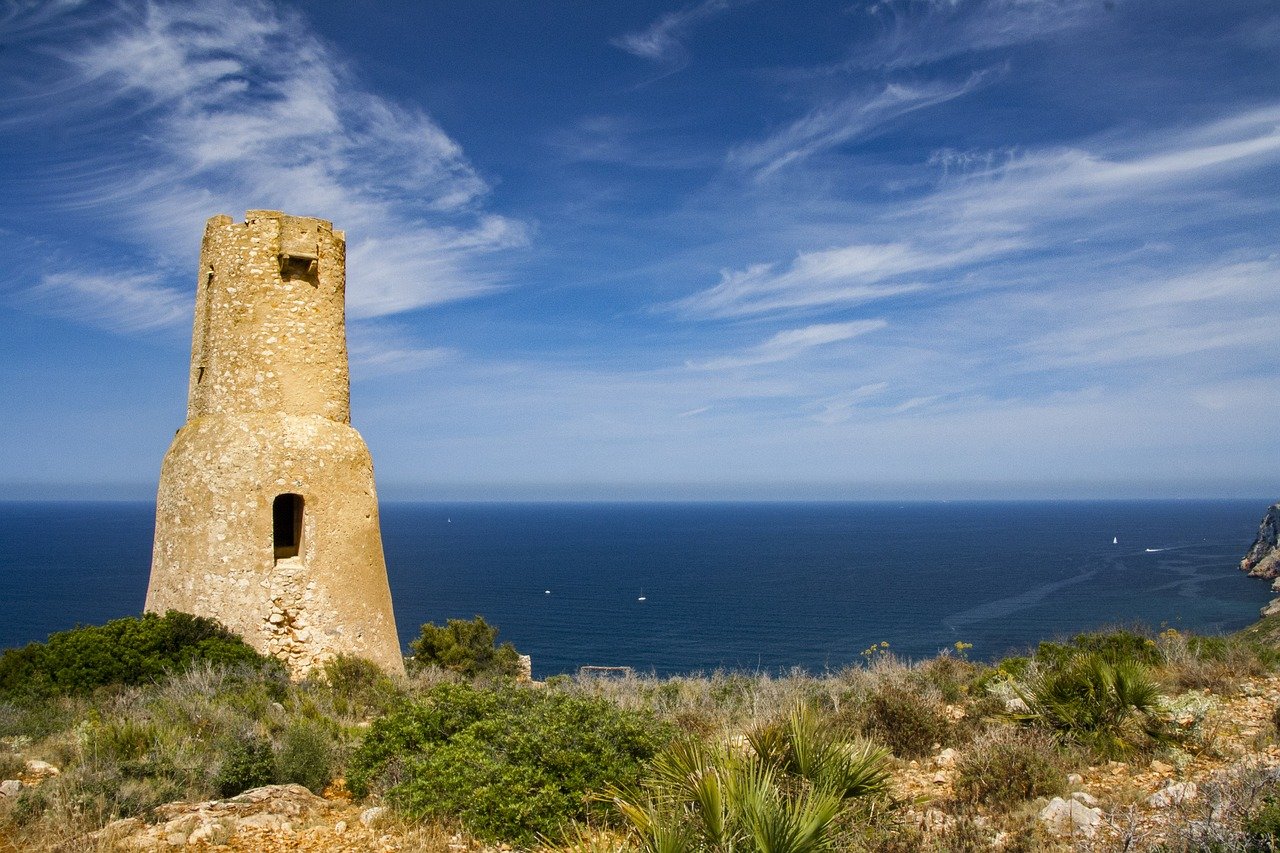 Like I said before, the population of Dénia doubles in summer. It never feels overrun though – and that's because the permanent population of Dénia isn't actually that high. Online sources quote around 40,000 people, but given how spread out the area is, it doesn't end up being that many.
If you live in the town centre itself, you may not notice too much of a difference. This is because the majority of residents in the town's apartments live there full time.
But if you're staying at an urbanization or in a villa further out of town? Chances are, you may be the only ones in the area!
This is, obviously, what you make of it. If you're the only residents in your urbanization over winter, you'll have it all to yourself, which is fun. You'll just have to keep in mind that you won't have any neighbours to chat to for a while.
There are, though, plenty of residents who return to Dénia over winter and rent their place out during summer, so it could be that you actually get to know your neighbours a lot better than when the area's residents are rotating every week in summer.
So – this could be a good or a bad thing, depending on how you view it, but it's good to be aware of before you decide to move to Dénia.
There aren't too many things to do in Dénia itself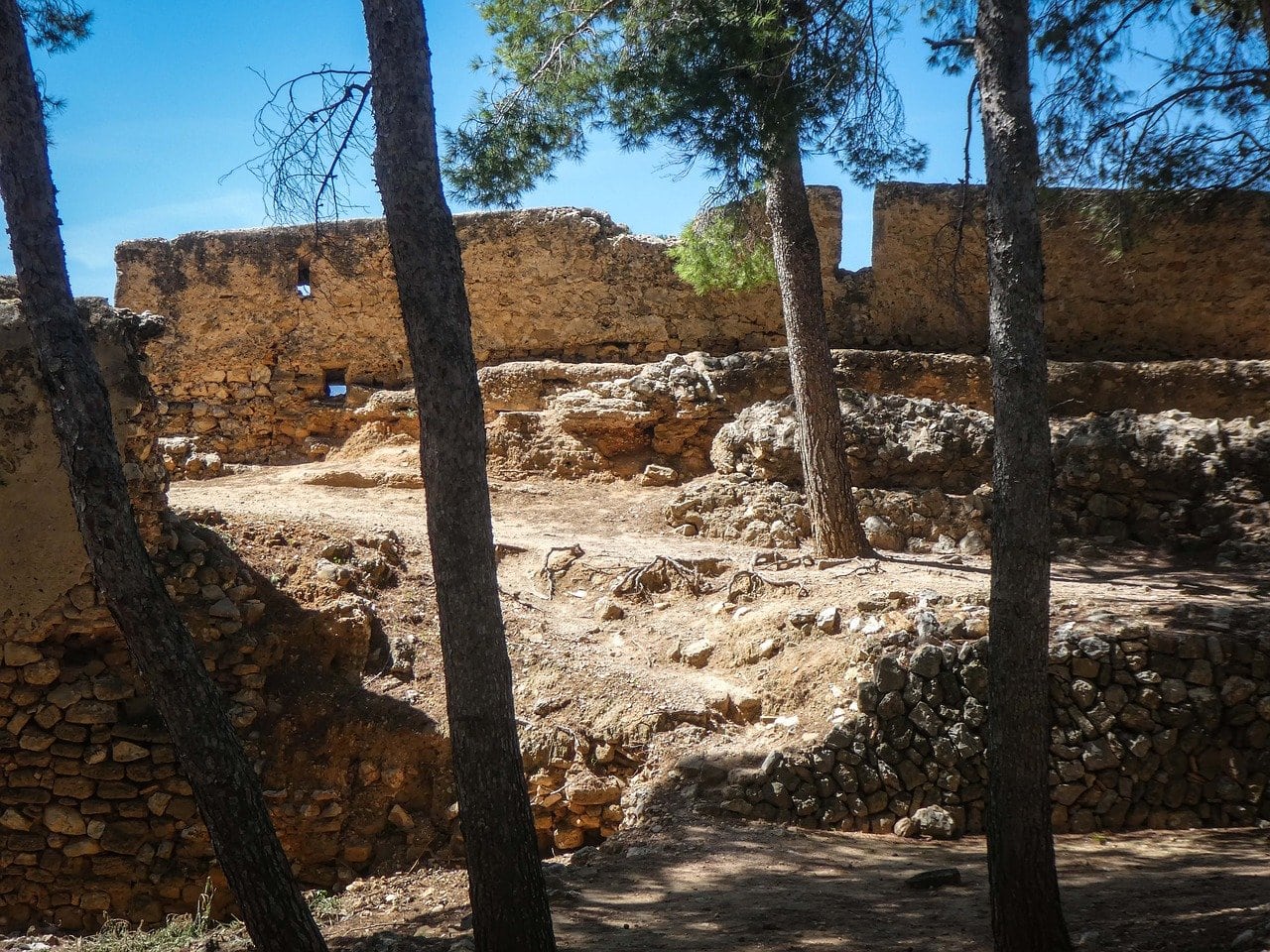 Although Dénia is a great jumping-off point for day trips around the area, the town itself won't overwhelm you with things to do. 
This can work two ways. Either you'll love that you can relax and aren't faced with a never-ending list of places you want to go and things you want to see, or you'll get bored. 
By the end of my 3 months, I was bored. I had seen and done everything there was to do in Dénia, and, as an active person, I was kind of over it. I live in London because I love that I will NEVER run out of things to do here!
It all depends on what type of person you are, though.
Many people don't constantly try to "do" things and sightsee in the place they live in. In fact, I think I'm the odd one out! The vast majority of people don't necessarily look for this from their hometown, so my opinion here may not even apply to you!
Of course, there are fun things to do in Denia. There's hiking the Montgo, exploring Dénia Castle, or attending the charming pre-Christmas tradition of the Medieval Market. During the market, over 80 stalls sell artisan crafts and local produce and there are performers storytelling, juggling, doing magic tricks and dancing.
It doesn't have its own airport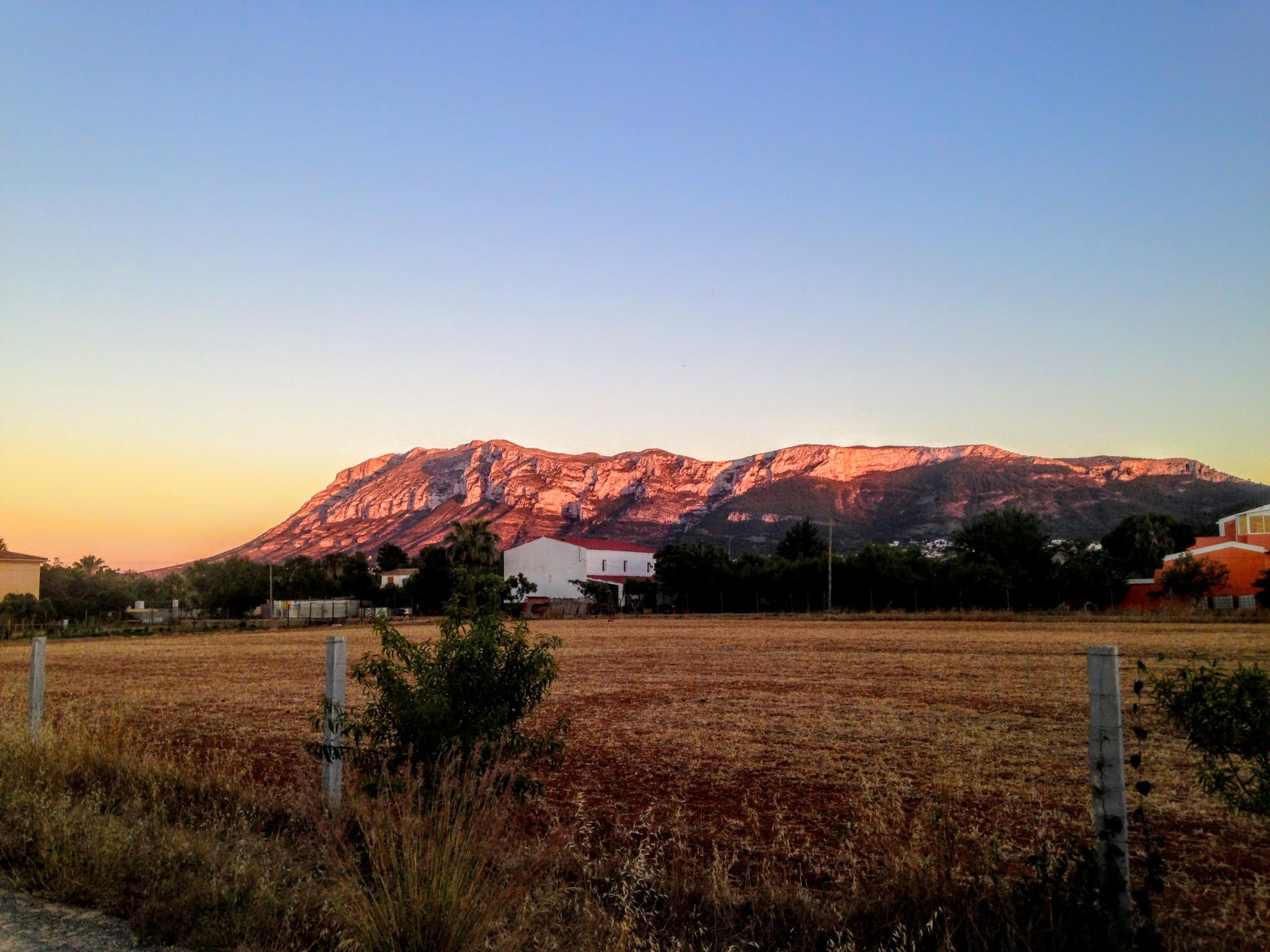 To get to Dénia from abroad, you'll have to fly into the international airport at either Valencia or Alicante. This is only a minor inconvenience if you have a car, but without one it can turn your journey into a nightmare.
It isn't the end of the world, but it sure is annoying if you want to go home or travel internationally every so often. 
For example, to get to Valencia airport without a car from Dénia takes 2 hours and 55 minutes with the bus, and costs between €10 and €15! Compare that to the journey time of slightly over one hour by car and you'll see what I mean.
From Alicante airport, the fastest way to get to Dénia is with the Beniconnect bus, which takes just over one hour. But it costs €28 each way! Your other option is to get the bus from Alicante airport to Benidorm, and then get the bus to Dénia. It's a bit of a hassle.
---
Although there are pros and cons to living in any place, I really was lucky to spend a little over 3 months of my life in this delightful Spanish town. Now that you know the pros and cons of living in Dénia you'll be in a better position to decide whether or not it's the place for you!
There are so many reasons you'd want to move to Dénia in Spain. It's a fabulous place to get a taste of authentic Spain, the food is incredible and it's nowhere near as hectic as other destinations in the area. Obviously, though, there are things you should be aware of before you decide to live there!
As always, if you have any questions about living in Dénia, feel free to drop me an email or let me know in the comments!