There is a good chance that this post contains affiliate links. If you make a purchase through them, I may receive a small commission at no extra cost to you! As an Amazon Associate, I earn from qualifying purchases. As ever, all opinions are my own.
Most visitors to Hungary, and Budapest especially, think that because Hungary is in Europe the currency in Hungary must be Euros. Nope!
In fact, Hungary has its own currency, called the Hungarian forint. This makes a trip here slightly different to other European countries as you have a whole new currency to get used to! 
Luckily, though, Hungarian currency is pretty straightforward, and in this post you'll learn everything you'll need to know about money in Hungary. You'll also learn why Hungary having its own currency means great things for your travel budget!
Planning a trip to Hungary? Check out my epic 2 days in Budapest itinerary!
What Currency Does Hungary Use?
The local currency in Hungary is the Hungarian forint (HUF). This offers great value to tourists because unlike countries that use the Euro such as France, Italy and Germany Hungary offers great value for travellers!
The sign for Hungarian forint is Ft, so all over Hungary you'll see prices listed as, for example, 150 Ft, which is 150 Hungarian forint.
A single forint is the smallest denomination of currency in Hungary. Previously, a forint was divided up into 100 fillér, but fillér coins are no longer in circulation. Given that 1 forint is worth €0.0025, it's clear to see why!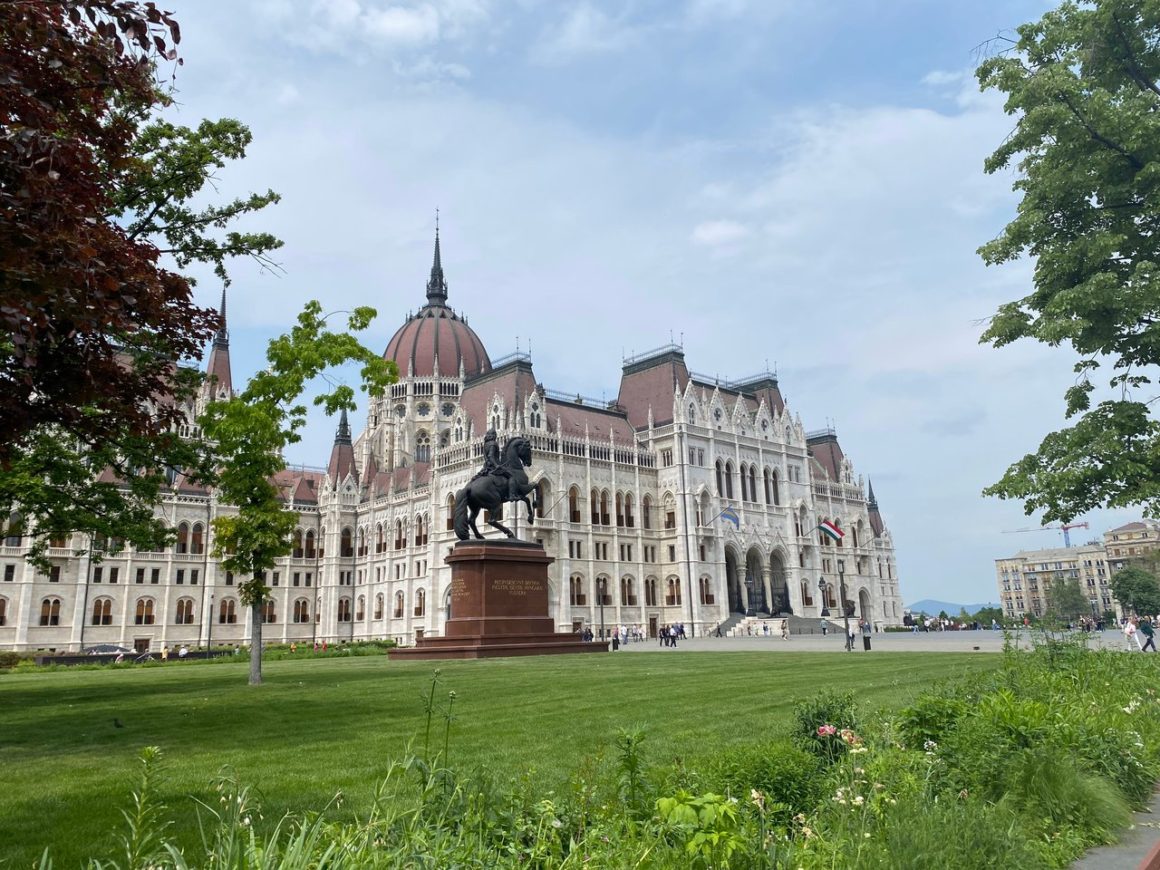 Can You Use Euros in Hungary?
In the main tourist areas in Budapest (particularly bars and clubs aimed at tourists) you might see prices listed in Euros, but that's pretty much it!
If you're in a super touristy restaurant and bar they may let you pay in Euros even if the prices are in forint, but you'll likely get a bad exchange rate.
You'll always get the best deal by paying in the local currency.
Outside of Budapest, you'll find it much, much harder to find anywhere that will let you pay in Euros. It's far better to just carry Hungarian forint or an international travel card so you don't need to deal with cash.
Can I Get Hungarian Currency in the US/UK/Etc?
Hungarian currency is really easy to get in the UK and other countries in Europe. You'll find it at almost every currency exchange counter.
Further afield, like in the US or Australia, it's less common to see the forint at the currency exchange counter, but you can easily order Hungarian forint online.
My favourite method for getting a local currency is to use a travel credit or debit card (I use a debit card with Starling Bank) to withdraw the local currency on arrival at an ATM at the airport. That way, I always get a good conversion rate, and with a travel card you won't pay any conversion fees. 
That said, it's always a good idea to have a small amount of local cash (usually the local equivalent of €20) before you arrive just in case you struggle to find an ATM immediately.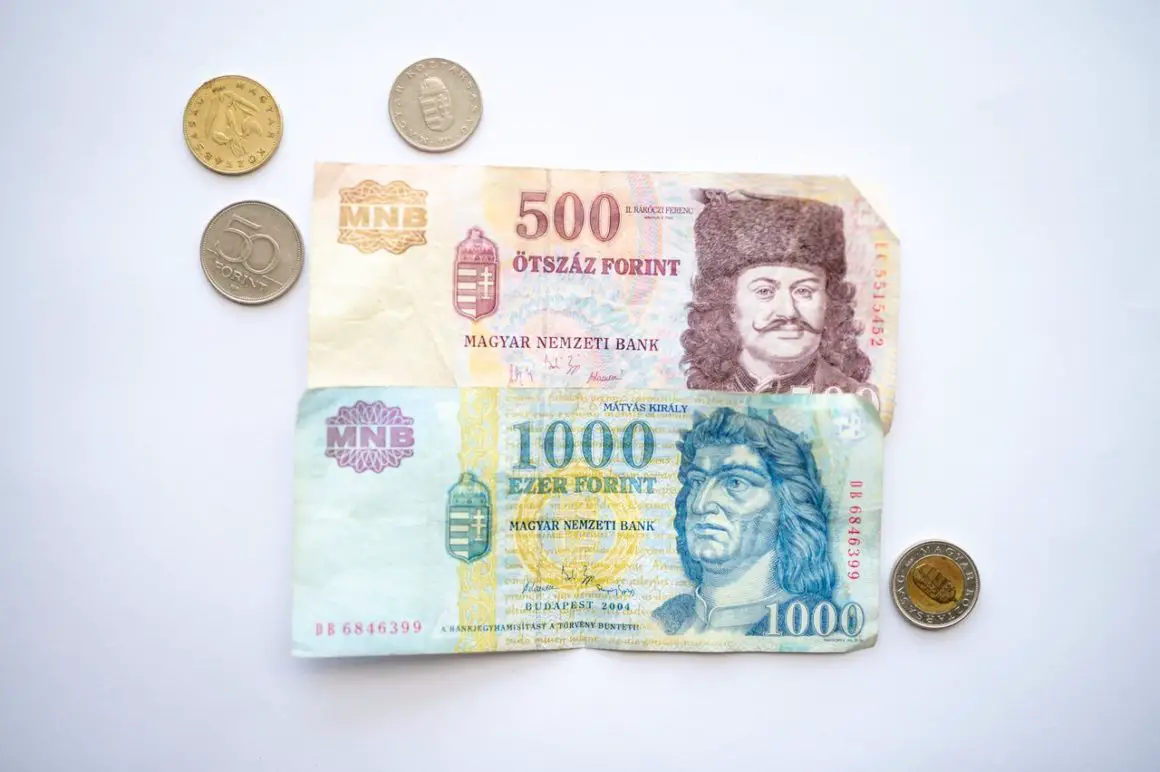 What Is The Hungary Exchange Rate for Euros/US Dollars?
At the time of writing, one forint is around €0.0025. Get used to seeing prices in Hungary in the hundreds or thousands of forint!
It's pretty easy to remember the exchange rate in Hungary, as 1000 forint is roughly €2.50 or $2.50.
I always download the XE Currency app, and it's invaluable when travelling to Hungary! You can download the Hungarian currency calculator, and then you can simply enter the amount of forint or your own currency and it will convert the amount automatically.
Cash in Hungary
When it comes to cash in Hungary you'll use coins and banknotes. Coins come in denominations of 5, 10, 20, 50, 100 and 200 HUF, and notes come in 500, 1,000, 2,000, 5,000, 10,000 and 20,000 HUF denominations.
It's a good idea to break into your larger cash notes as soon as possible. They're a bit of an inconvenience if you just want to pay for something small in cash, for example at the market.
Can You Use Credit Cards in Hungary?
We withdrew around €100 worth of Hungarian currency for our trip to Budapest. To our surprise, though, almost everywhere accepted card payments and we struggled to get through our cash! For the most part Budapest is very card-friendly.
You'll find this to be the case in most cities and large towns in Hungary, but the further off the beaten path you are the more likely it'll be that you need to pay with cash. Visit an ATM before exploring less-touristy destinations just to cover your back!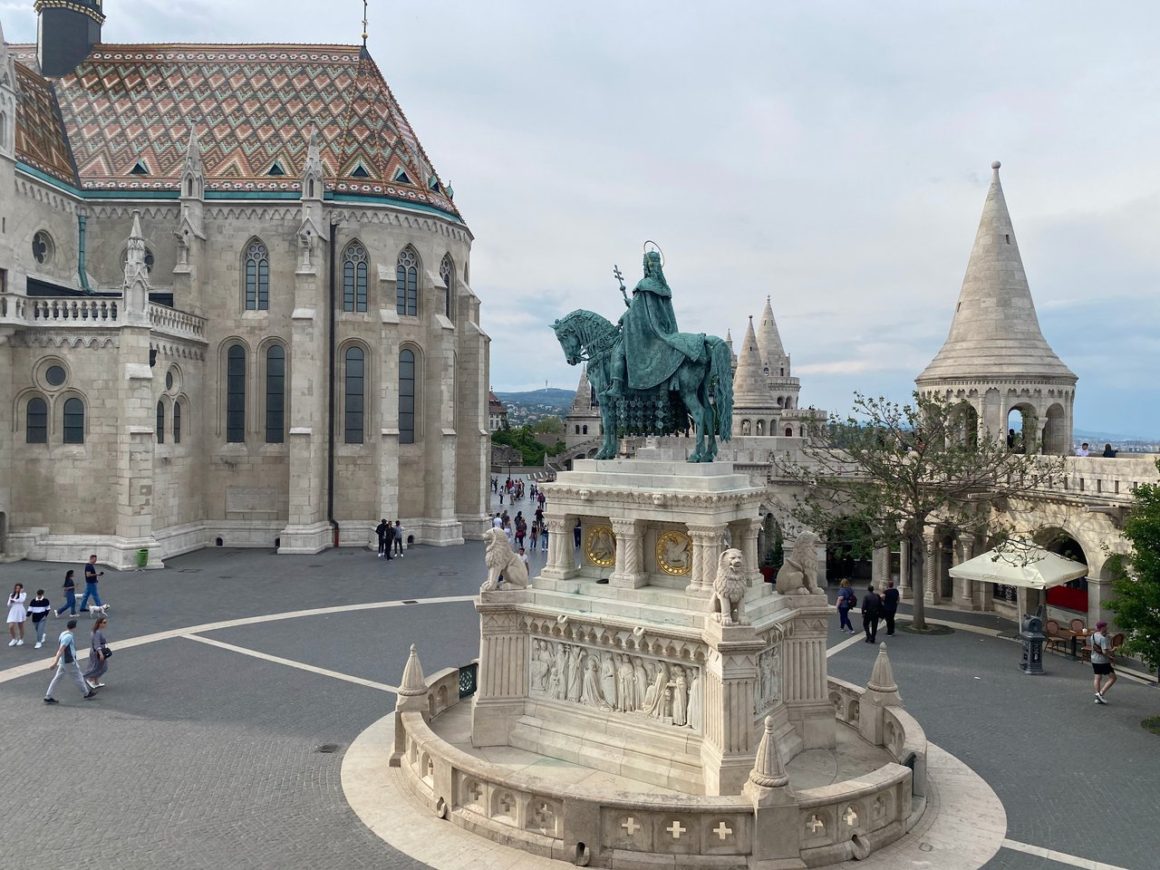 How Much Money Will I Need to Budget for Hungary?
The amount of money you'll need to budget for a trip to Hungary or Budapest depends on how long you're visiting for and your travel style.
However, if you're travelling from Western Europe, the US or Australia, you'll love how little you need to spend in Hungary. After all, it's one of the cheapest countries to visit in Europe!
Budapest is the capital city of Hungary, and it's also the place most tourists head to, so things are slightly more expensive than elsewhere in Hungary, but still affordable by western standards.
In most places in Hungary, expect to pay around 800 HUF (€2) for a beer at a bar. A main course at a budget restaurant will cost around 2700 HUF (€6.75).  You can easily travel in Hungary on a mid-range budget of €50/$52 per day.
To get a better idea of how much money to take to Hungary, Budget Your Trip is a great website. It shows the average price of things like groceries, taxis and accommodation so you can work out how much you should budget for your trip!
---
Hopefully this guide has made things clearer for you in terms of the correct currency to use in Hungary. In summary – the currency in Hungary is the Hungarian Forint, and you can't use Euros unless you buy things like hotels and tours online.