There is a good chance that this post contains affiliate links. If you make a purchase through them, I may receive a small commission at no extra cost to you! As an Amazon Associate, I earn from qualifying purchases. As ever, all opinions are my own.
Last Updated on December 4, 2021 by Ella
One of the very first posts I published on this blog, 10 Things I Wish I Knew Before I Became an Au Pair, is one of the most popular on this site.
After all, it seems like there's not too much info out there about what being an au pair is like. Luckily, I have that info, and I'm nothing if not a people pleaser. So, behold, a new post all about au pair life!
As a quick recap if you haven't already read my other post yet (which you should – I'm pretty proud of it):
When I turned 18 I decided to spend the summer travelling. The issue was, as a broke student, I was, well… broke! 
Enter au pairing. It turns out there are realistic ways to travel for (basically) free after all! 
I spent the summer living and working in Denia, Spain, as an au pair to two Spanish children. It was one of the hardest jobs I've ever had, but it's also something I'll never forget. I'm soooo beyond grateful that I pushed myself to go for it!
Pulling the trigger and deciding to become an au pair was so daunting, though. Like, oh-my-god-what-am-I-doing-with-my-life daunting.
So, in those moments of doubt, it was reassuring to remind myself of all the reasons I wanted to become an au pair, and why I knew becoming an au pair would benefit my life.
If you're feeling the same things, I totally get it. Getting your first au pair job is scary! But I promise there are so many benefits to becoming an au pair. Here are all the reasons you should become an au pair, in case you're feeling that doubt!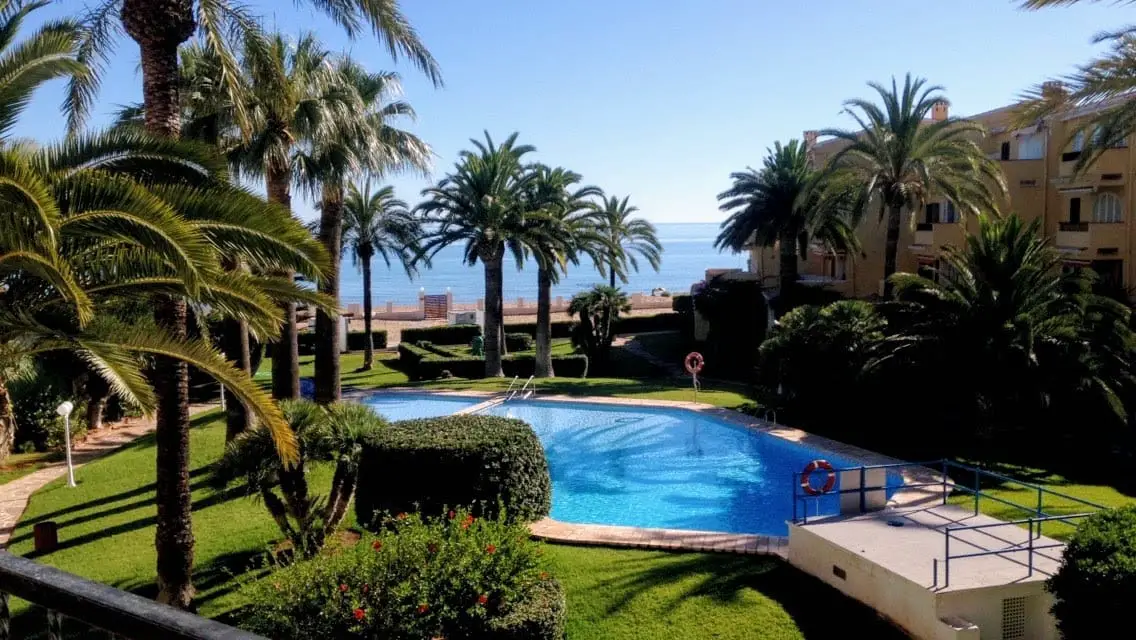 1. You can learn a language
People pay thousands of pounds for language immersion classes. As an au pair, you'll get language immersion 24/7, for free!
Obviously, to get the most out of this it's best to head to a country that speaks a different language to you, but you could also find a family that lives in a country with your language but speaks a different language in the home.
Often, au pairs are hired to teach the kids English, which means whenever they're in earshot you should speak English. But every other second of the day is yours to practice with. Suddenly, you'll have to navigate buying groceries, catching the bus, and ordering drinks in a different language, and the more you use it, the better and more confident you'll get.
I went to Spain with absolutely no Spanish, but by the time I went home I could get by in Spanish – purely because I had no choice! I had to learn the basics to get by, which gave me the motivation I needed to try my best to improve. 
2. Cultural exchange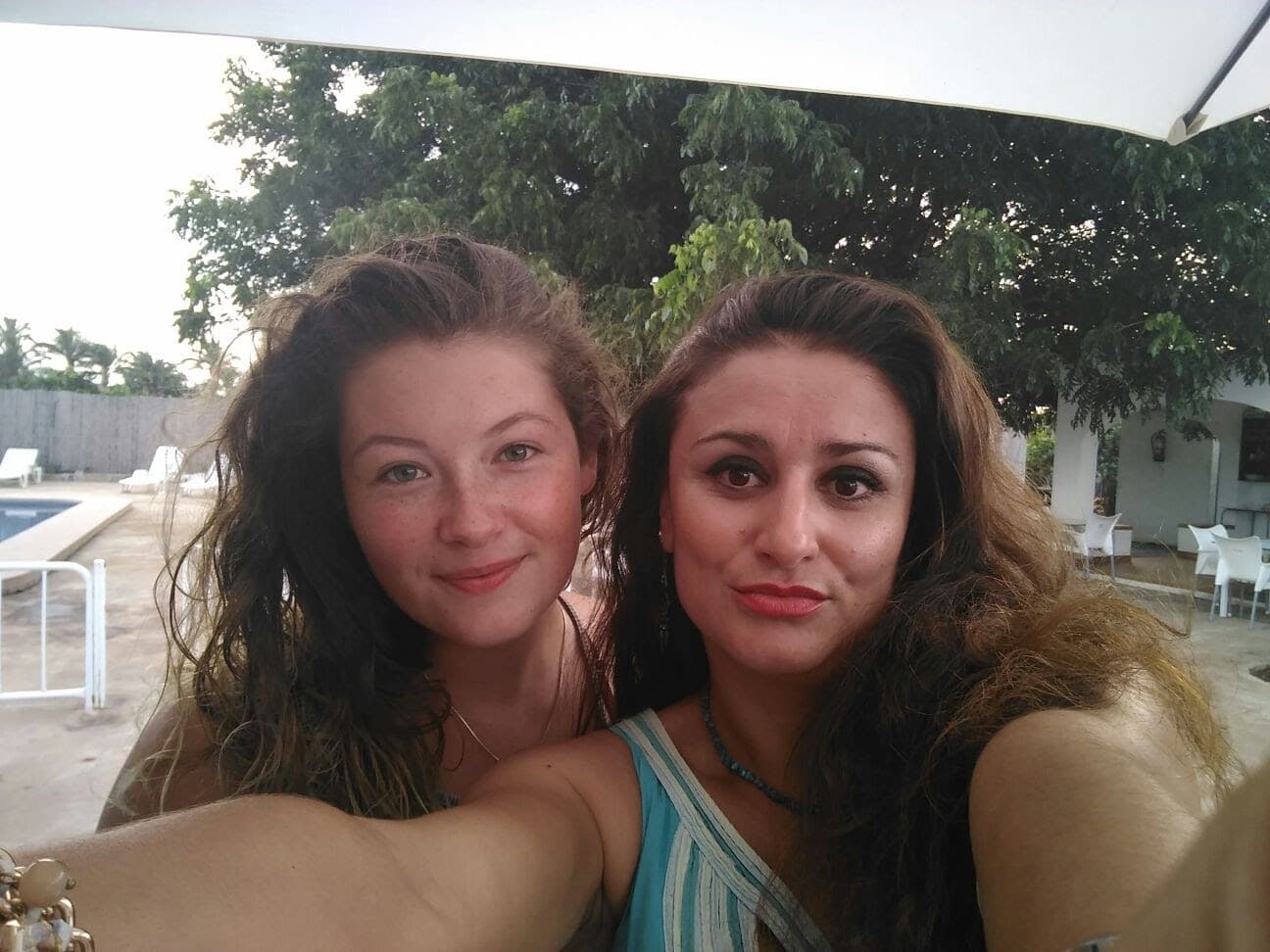 Living with a local host family offers a brilliant opportunity for cultural exchange. 
We can read about foreign countries in travel guides and textbooks all day and night, but it's not until you're actually living with a local family, day and night, that you'll be able to gain a deep understanding of the culture you've just walked into.
It can be as simple as seeing what their favourite breakfast foods are to as deep as the way they practice religion, but living with your host family will teach you more about a country and its culture than anything else ever could.
Plus, there's a good chance your host family will want to learn more about your home country, too. My host family constantly had questions about life at home, my accent, and even asked me to cook them a typical English dish (which I quickly panicked about when I remembered that my culinary skills just about extend to making beans on toast).
3. Travel for free (or very cheap)
This is the main benefit of being an au pair. Aside from paying for flights and basic travel expenses, being an au pair essentially allows you to travel for free! 
As a bare minimum, your accommodation and meals will be provided in return for around 25 hours a week of caring for the kids/helping around the house. It's pretty hard work, but if you don't have the cash to splash it's a brilliant option and makes travel possible!
Depending on where you get your au pair job, you may even get paid. I found my job through Workaway.info, which is a work exchange, so I didn't get paid. However, some of the big au pair agencies do pay their au pairs. For this, though, you may have to commit to a longer period, like 6 months or a year.
4. Get off the beaten path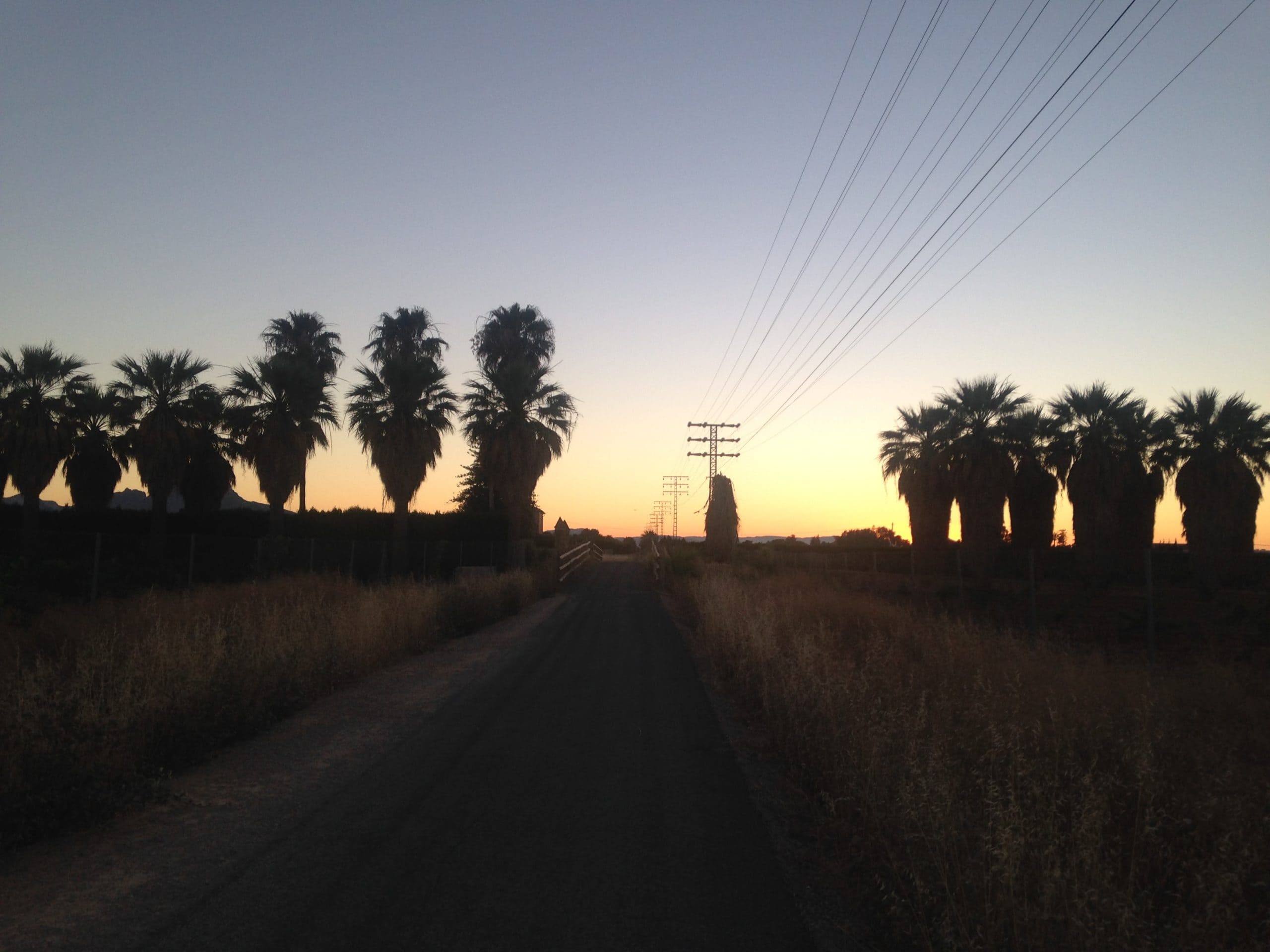 I can tell you with certainty that if I hadn't been an au pair in Denia I would have never visited. If for whatever reason I had, I'd have probably just sat by a pool for a week sipping cocktails.
What's so awesome about being an au pair is that, firstly, you get to know destinations that are off the beaten tourist trail. Secondly, you'll have locals as tour guides to show you all the hidden gems of the area.
For example, I learnt a ton about traditional Valencian food living with my host family. My host grandpa was an incredibly talented chef and spent hours a day cooking up traditional Valencian dishes for lunch which I usually devoured on the spot!
The family also took me to an INCREDIBLE tapas restaurant that's out in the middle of nowhere and only visited by locals, they took me on hiking trails the internet didn't know about, and they took me to their favourite hole-in-the-wall bar which serves up the greatest mojito I will ever drink in my life.
You don't get any of that as a tourist!
5. Meet friends from all over the world
It's really rare for someone to au pair in the same country they're from, so if you meet up with other au pairs, chances are you'll develop an awesome international friend group with people from all over the world.
Usually, your host family will know other families with au pairs and will introduce you. If not, look in local Facebook groups. Soon enough, you'll be having conversations in 8 different languages and learning about life all over the globe.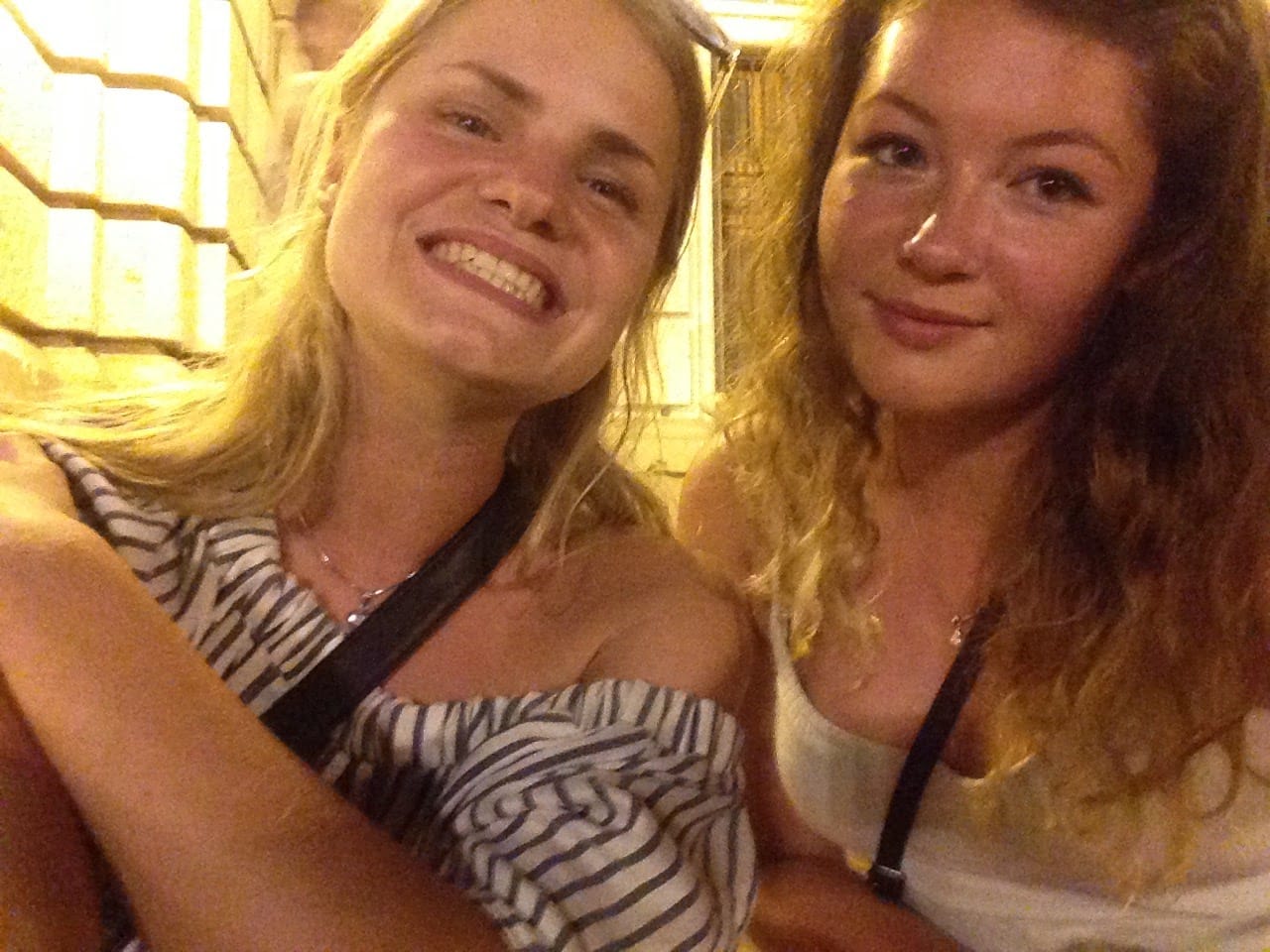 6. You'll get a newfound respect for how difficult children are
Good God, I never had any idea how freaking exhausting it must be to be a parent.
Honestly, I came away from my time as an au pair adamant that I could never be a parent.
All that time with those kids… every day… forever…?!  It's the stuff of nightmares!
I've now calmed down and accept that it's probably different when they're your own kids, but still. 
You'll find that you quickly become a pro at stopping tantrums in their tracks (even though sometimes you'll want to throw a tantrum right along with them). You'll learn exactly how to convince a sulky child to eat their breakfast. And you'll become a pro at putting the kids to bed and keeping them there.
But as an au pair, I knew that I could leave. I only had to do that for a few hours a day, and I had an end date. The thought of dealing with that all hours of the day, every day, for 18 years, filled me with newfound respect. Being a parent is a lot of work.
7. It'll get you out of your comfort zone
Getting yourself on a plane and going to a new country, to meet a family you've never met, and to move in with them immediately takes you out of your comfort zone faster than anything else.
But the times we're outside of our comfort zones are the times we experience the biggest growth.
I know this is getting a bit ~woo~ and I sound like a life coach, but bear with me.
If I had never taken the plunge to become an au pair I would have never known just how unbelievably capable I am. How adaptable I am. How independent I am. 
The reason not many people become au pairs is that it's, well, terrifying! But in that sink or swim moment of pure fear, you'd be surprised at just how capable you are. In just a couple of days you'll feel like you've been living in the new country forever, and you'll be an au pairing pro.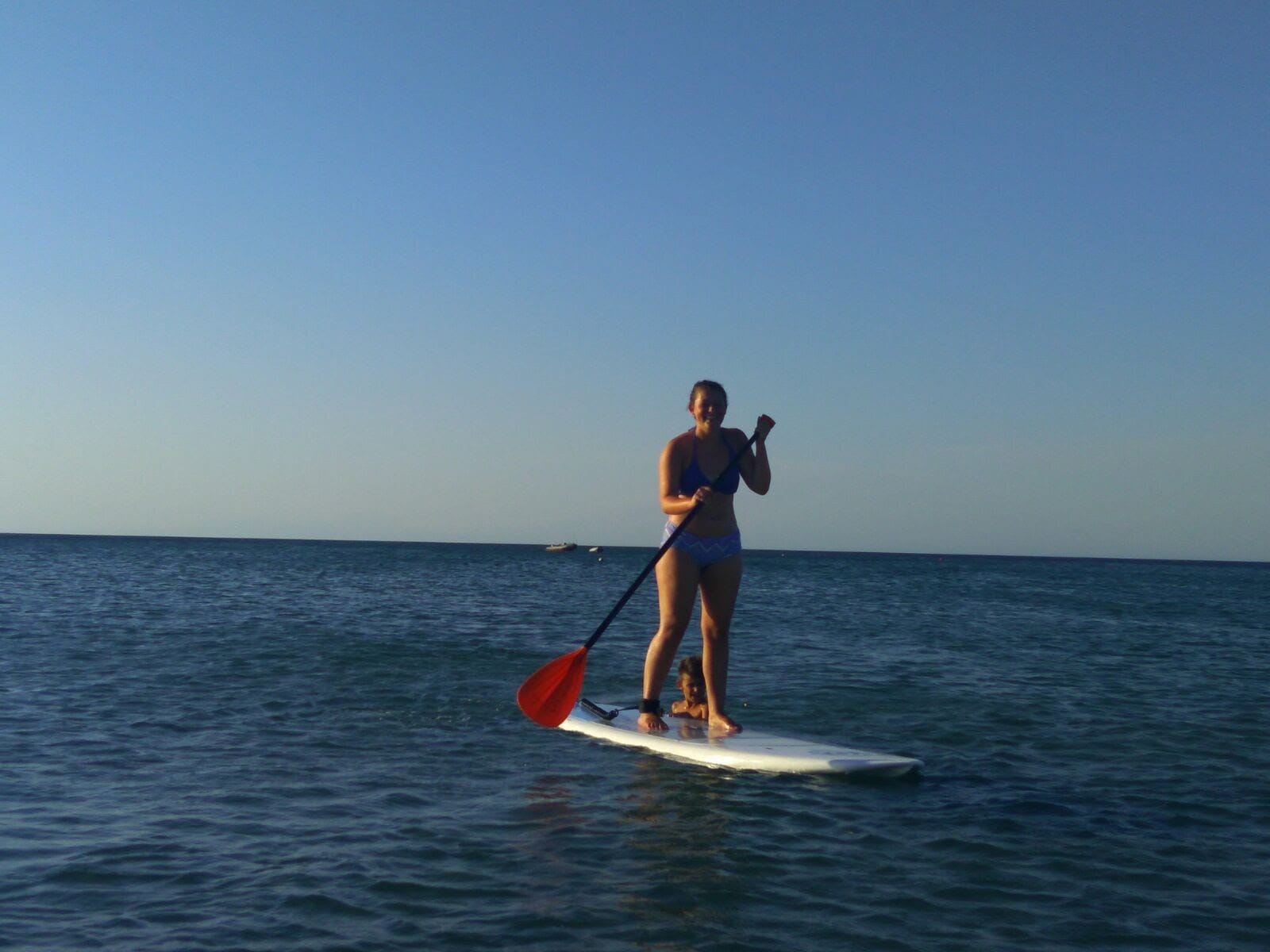 8. You'll build confidence
Carrying on from getting out of your comfort zone, living outside of it for so long will boost your confidence SO MUCH.
You'll find that things you'd previously have freaked out over become no biggie. After all, once you've successfully managed two children screaming in a language you don't understand, in a country you've only been in for 3 days, you become pretty confident that you can handle whatever life throws at you.
When you have no other people to rely on but yourself, you'll realise that you're perfectly capable all by yourself, and you'll feel like a badass.
I'm a hell of a lot more confident after dealing with the many crazy situations that got thrown at me as an au pair. And you will be too!
Got any questions about becoming an au pair? Drop them in the comments below!
Liked this post? Pin it!