There is a good chance that this post contains affiliate links. If you make a purchase through them, I may receive a small commission at no extra cost to you! As an Amazon Associate, I earn from qualifying purchases. As ever, all opinions are my own.
It may come as a surprise to learn that Norway doesn't use the Euro, but I promise that Norwegian currency is still super easy to get your head around.
In fact, since Norway is almost a cashless society these days, chances are you won't even really need to learn too much about the currency before your trip. Just learn the exchange rate before you go, pack a credit card that allows for international transactions without fees, and you're probably good to go!
For those of you who want to be prepared, though, here's everything you need to know about money and currency in Norway ahead of your trip.
What Currency Does Norway Use?
The currency in Norway is the Norwegian kroner (NOK). This can come as a surprise to unprepared travellers who, logically, think that since Norway is in Europe it will use the Euro.
Some people joke that the reason the prices are in kroner and not Euros is so that you don't realise how much you're spending (Norway is an expensive country after all). Actually, though, the Norwegian kroner has been in use since 1875, so it pre-dates the Euro by a long way.
The sign for Norwegian kroner is just kr, so prices in the shop will be expressed as, for example, 150 kr (or NOK 150).
A 1 kr theoretically isn't the smallest denomination of Norwegian money. Each krone is split into 100 øre. However, it's really rare to see prices that aren't whole numbers in Norway. So rare, in fact, that øre only exists electronically nowadays. The singular krone is the smallest denomination you can get in physical money, and it's a coin.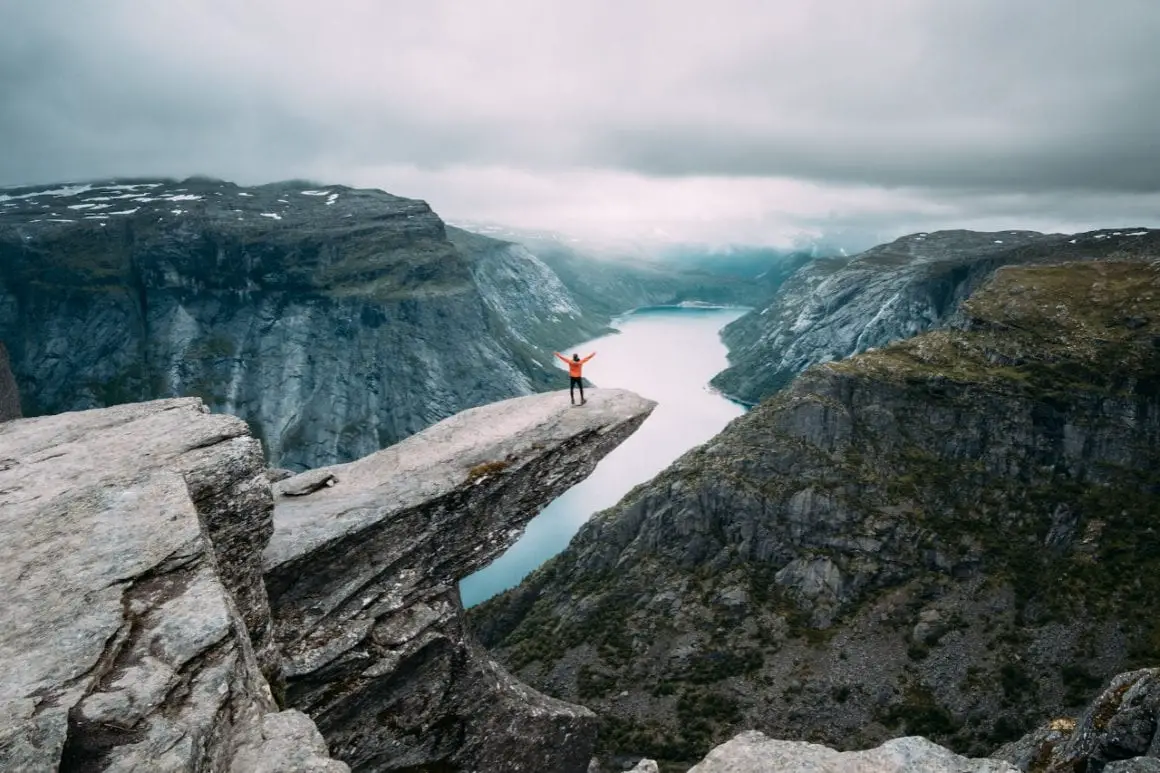 Can You Use Euros in Norway?
The Euro isn't typically accepted in Norway. There may be a couple of tours or very touristy attractions that accept Euros, but I didn't come across any on my trip to Oslo. Therefore, if you're looking to pay for things in Euros in Norway it's best to book them online.
If you do bring Euros to Norway, you'll easily be able to convert them into the local currency at a bureau de change.
Can I get Norwegian Currency in the US/UK/Etc?
Norwegian currency is available in the UK, US and other countries, and you shouldn't have any trouble getting your hands on some. It's always a good idea to arrive in Norway with a small amount of cash just in case your card doesn't work in the ATM Machines (it's possible!).
It's very easy to get Norwegian Kroner in the UK since many tourists visit the country every year. Most bureau de change counters, and Post Office branches, will have Norwegian Kroner in stock. Otherwise you can order it online to go and collect it.
The Norwegian Kroner is less common at currency counters in the US since it's not a country a tonne of US visitors flock to compared to, say, Mexico. However, if you order it in advance any currency counter should be able to source it for you.
I recommend taking around 800 NOK with you to Norway as an emergency fund. Then, provided you have a travel debit or credit card that doesn't charge you for foreign withdrawals, you can pay with card for everything else.
What is the Norway Exchange Rate for Euros/US Dollars?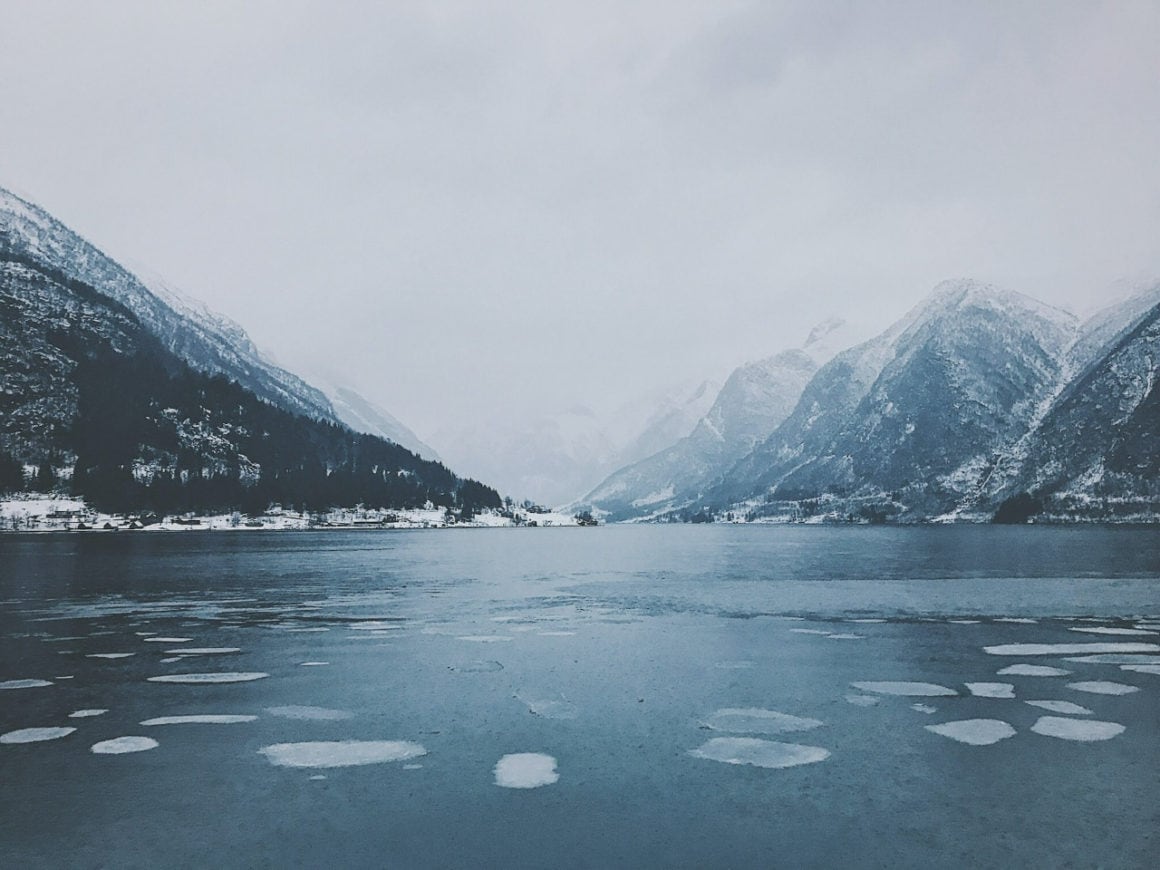 10 NOK is currently around 1 Euro or 1 US Dollar, which is a pretty easy conversion rate to remember! Simply remove a zero from the price in NOK, and that's your price in USD/EUR.
I always download the XE Currency app, and it's super handy when travelling to Norway! You can download the Norwegian currency calculator, and then you can simply enter the amount of kroner or your own currency and it will convert the amount for you.
Cash in Norway
Like I said earlier, the lowest denomination of Norwegian currency you can get in cash is 1 kr, which comes as a coin. Other coins are in circulation for 2, 5, 10 and 20 kroner. Banknotes are available in denominations of 50, 100, 200, 500 and 1000 kr.
Keep an eye on your coins and try to spend them all before the end of your trip. It's much harder to convert them back into your home currency compared to banknotes.
Can You Use Credit Cards in Norway?
I'd heard that Norway was nearly a cashless society, but this became abundantly clear when I first visited. Everywhere I went had the option to pay on card. I also didn't notice any minimum spend for card payments.
Sure, I only stayed in Oslo, so it may be the case that in smaller towns and villages card payment isn't as common, but card payments do seem to be a firm part of the Norwegian way of life nowadays.
Both credit and debit cards are accepted in Norway. To be safe it's worth bringing one of each with you just so you have a backup option.
How Much Money Will I Need to Budget for Norway?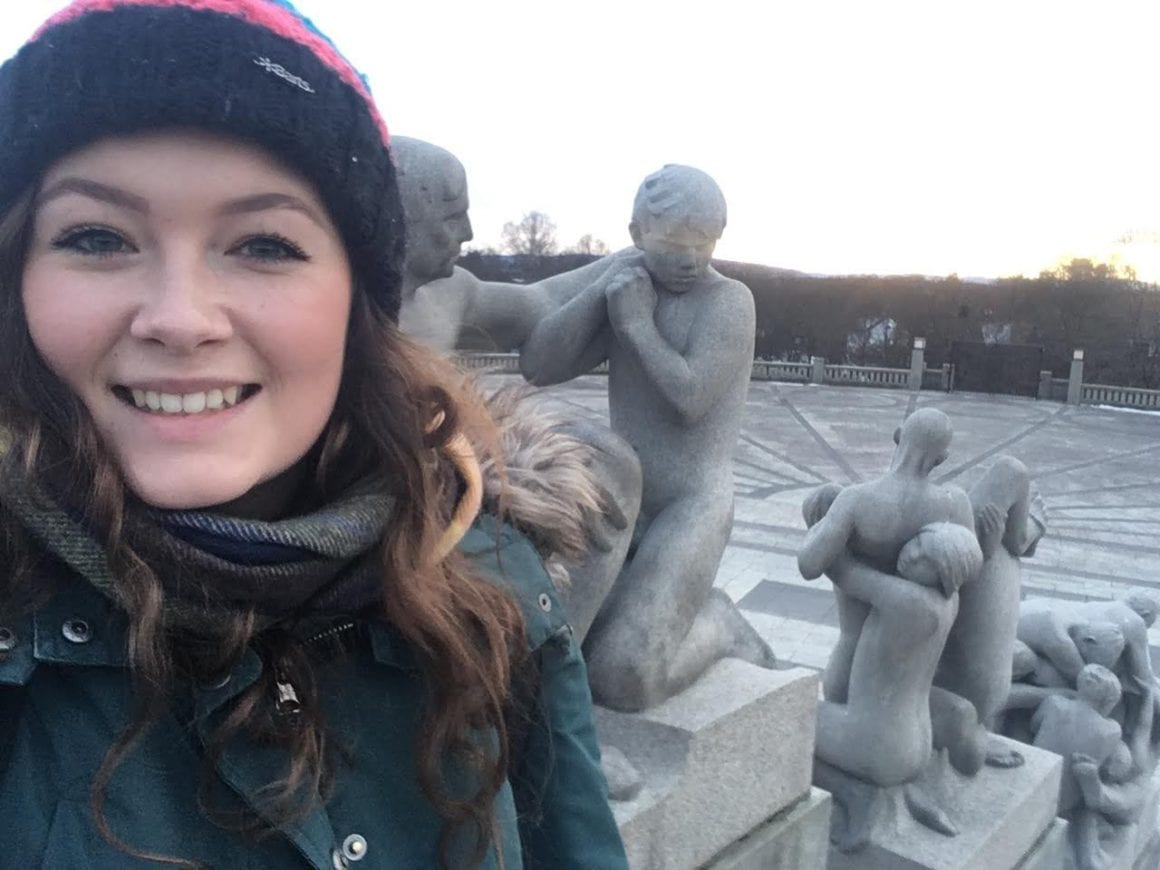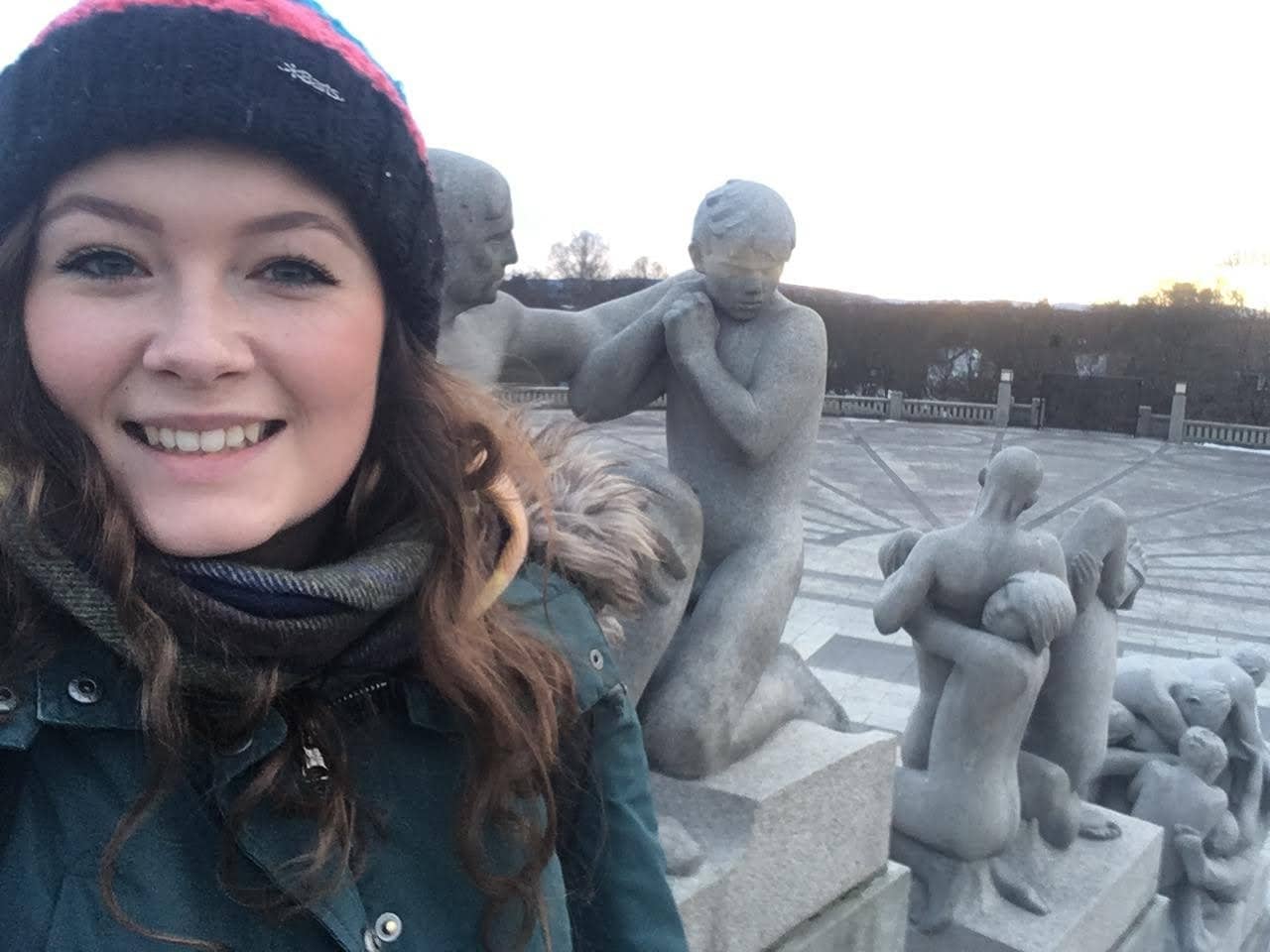 How much money you will need to budget for a trip to Oslo, Bergen or elsewhere in Norway totally depends on how long you're visiting for and what your travel style is. Norway has a reputation for being crazy expensive, however, I have a few tips and tricks for visiting Oslo on a budget!
To get a better idea of how much money to take to Norway, Budget Your Trip is a great website. It shows the average price of things like groceries, taxis and accommodation so you can work out how much to budget for your trip to Norway!
I hope this post helped you feel more confident about what currency to use in Norway! In summary – Norwegian Kroner is the currency to use in Norway, and you can't use Euros.