There is a good chance that this post contains affiliate links. If you make a purchase through them, I may receive a small commission at no extra cost to you! As an Amazon Associate, I earn from qualifying purchases. As ever, all opinions are my own.
Norway is one of the most expensive countries in the world, so surely a visit to its capital city, Oslo, will be impossible to visit on a budget. Right?
Wrong!
There's no denying it – Oslo is not going to be on the top of any budget destinations list. It's known as an expensive city for a reason. But the idea that you need to have a shedload of cash to visit Oslo is such a misconception.
When I found insanely cheap flights to Oslo, I figured I would give Norway's capital city a shot. I was pretty terrified about how expensive Oslo is rumoured to be though! I expected to have to be really strict with myself to make sure I didn't return home broke. Much to my surprise, I didn't actually spend that much in Oslo! 
It IS possible to visit Oslo on a budget, and with just a few simple tips, I'm going to show you how.
Top tip: The currency in Norway is the Norwegian Kroner (NOK), but I have listed the prices in this post in Euros and NOK to keep everything simple.
1. Getting to Oslo on a Budget
Getting to Oslo can be pricey depending on when you're flying from. Unlike Central Europe, where you can hop on a train and be in a new country in an hour, you'll probably have to fly to Oslo.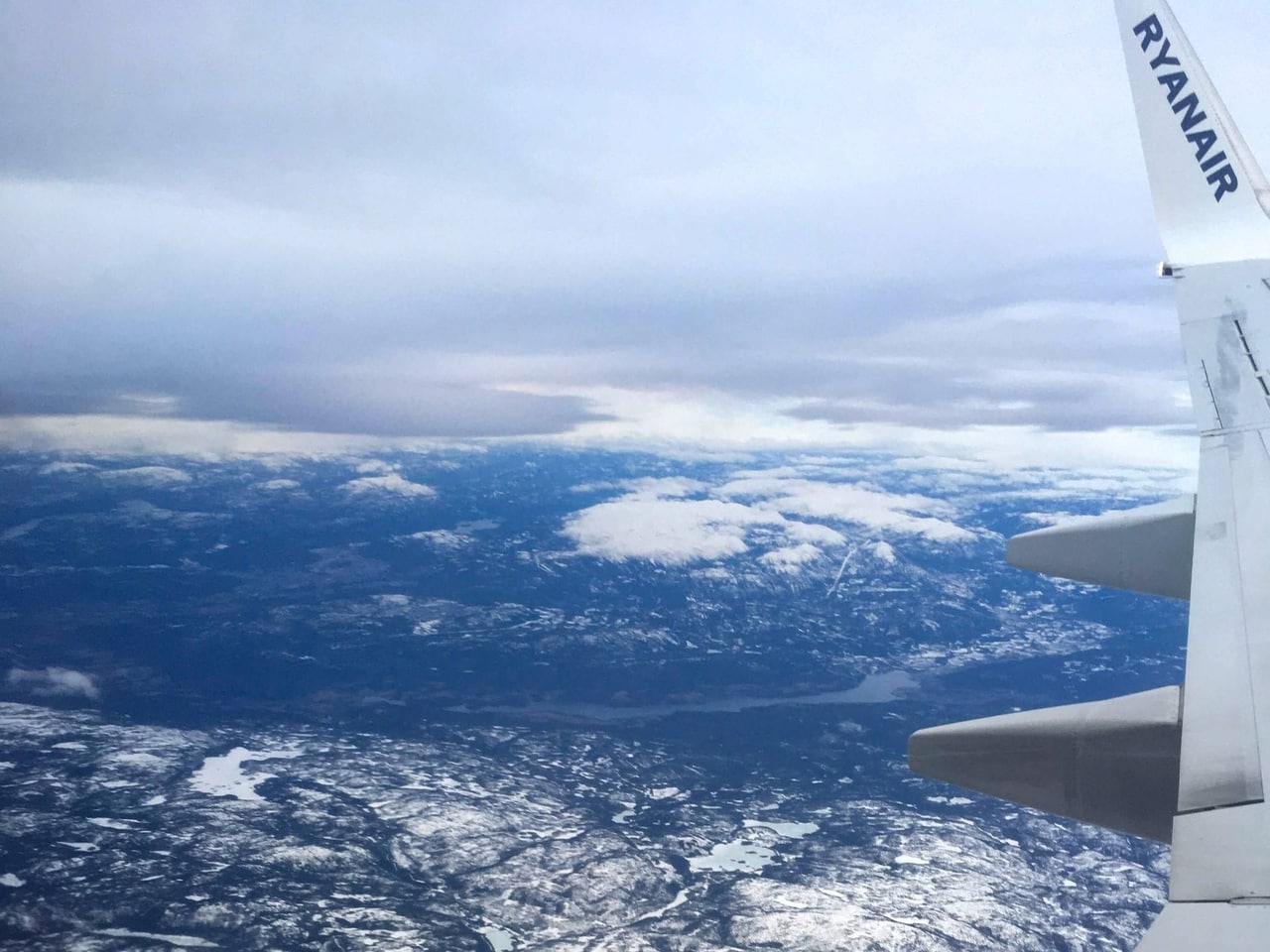 Luckily, Oslo is the hub of budget airline Norwegian Air, which connects a lot of the US and Europe with Oslo for dirt cheap prices! Another airline I highly recommend looking into if you're flying from Europe is Ryanair.
From London, Oslo is consistently the cheapest destination Ryanair flies to, and you can regularly find return flights for around €20. I signed up to their email list and often get alerts of return flights to Oslo from London for as low as €10 return!
I flew from London to Oslo with Ryanair and Oslo to London with Norwegian, so I can vouch for them both. Skyscanner is the best tool to search for your flights as they search across airlines, meaning you can combine airlines to get flight times and prices that work best for you.
One thing I noticed is that many budget airlines such as Ryanair and Wizz Air also fly to Oslo Torp Airport. Don't be fooled – Oslo Torp Airport isn't even in Oslo!
Oslo Torp is approximately 1 hour 45 minutes from Oslo city centre. There's literally no need to fly to this airport, as the flights to Oslo's main airport (Oslo Gardermoen) are usually just as cheap, but it's only 20 minutes away from Oslo city centre.
Check that you're booking the right airport or else you'll lose a ton of valuable sightseeing time.
2. Find Cheap Accommodation in Oslo 
Finding cheap accommodation is absolutely essential to visiting Oslo on a budget, so finding this amazing budget hotel was a complete lifesaver for me! 
This amazingly cheap Norwegian hotel chain offers rooms right in the city centre for rock bottom prices. Their ethos is to keep rooms as small and basic as possible to keep costs down for visitors. This was perfect for me! Who needs a huge room when all you're doing is sleeping there? 
I stayed in a single room in February and paid just 416 NOK (€40) for the night! This was insanely good value, and barely more than the price of staying in a hostel dorm room! Their reviews are excellent, the hotel is within walking distance to all the city's attractions and my room was sparkling clean.
If you want to meet other travellers or my recommended hotel is fully booked, you can stay at a hostel to keep costs down. This popular hostel has an outstanding 9.4/10 rating on Hostelworld and is central to all the action.
Unfortunately, hostel beds (like a lot of things in Oslo) don't come cheap. In any of Oslo's hostels, expect to pay around 385 NOK (€37) per night for a bed in an 8 to 12-bed dorm.
Yikes!
Obviously this is not much cheaper than a private room at my recommended budget hotel which is why I decided against staying here, but I wouldn't hesitate to book if the budget hotel was full.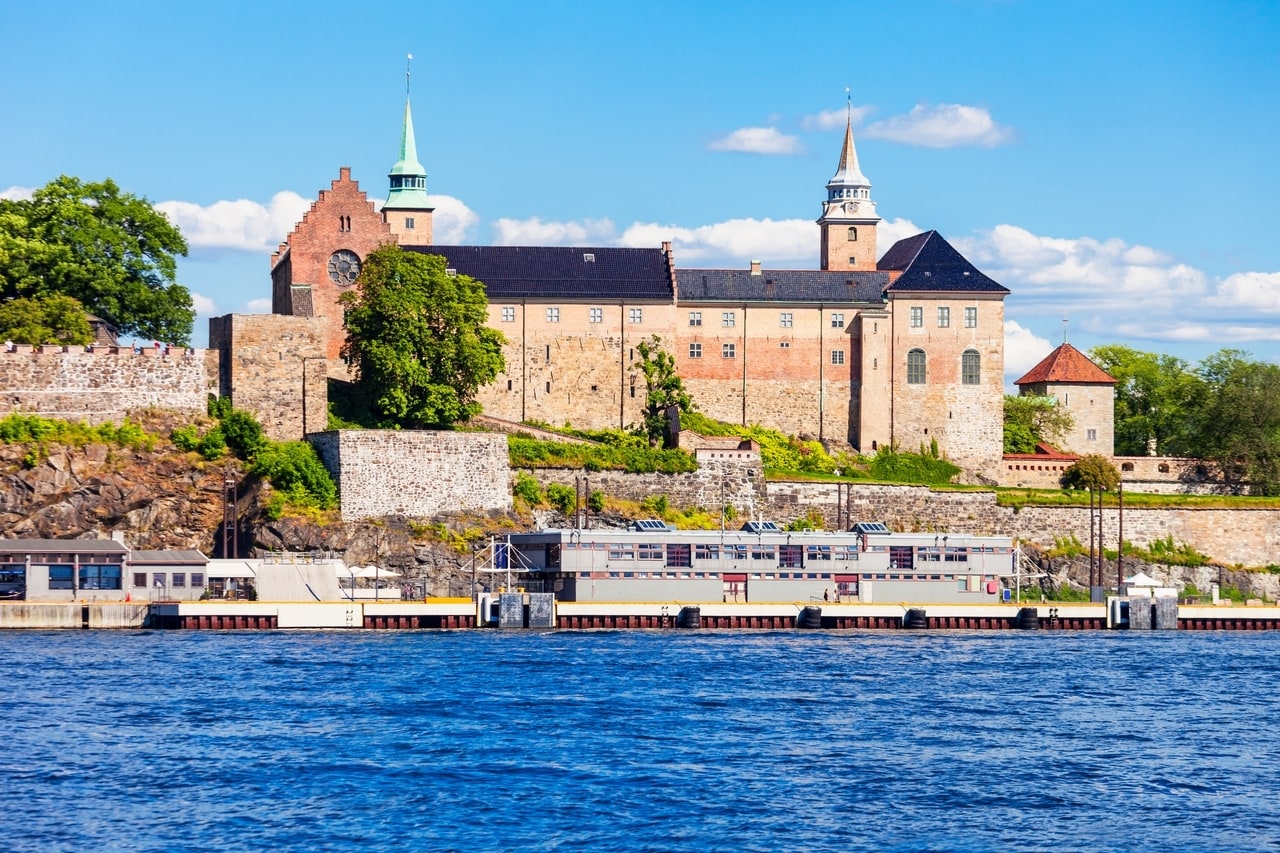 3. Minimise the Number of Nights You Spend in Oslo
I love getting those super early outbound flights and those late evening return flights. 
We're departing at 6:30am? 
Perfect, that gives me a full day of sightseeing! 
I seem to be the odd one out with this preference, though, as these flights are almost always the cheapest. I guess people just don't fancy leaving home for the airport at 3.30am, but we have to make sacrifices to save money!
Not only do you save money on your flights by travelling during unsociable hours, but you also save on an extra night of accommodation.
I spent two full days in Oslo (which I think is the bare minimum), but only paid for one night of accommodation. If I had flown out at midday on day one, pretty much the entirety of my first day would have been written off with travelling.
Because of this, I'd have had to stay longer in Oslo (and pay for another night or two of accommodation) to see everything I wanted.
This is my key money-saving hack for any European city break, but it isn't for the faint of heart! When your alarm goes off at 3am to begin your journey to the airport you'll question how much you really want to go to Oslo, but trust me it is worth it!
It's always sensible to avoid Friday and Saturday nights if you want to find bargain hotel prices. I understand that this isn't always possible, and it's sometimes worth paying slightly more for your hotel to avoid having to use annual leave from work, but if you're able to travel during the week it can save you a lot of money.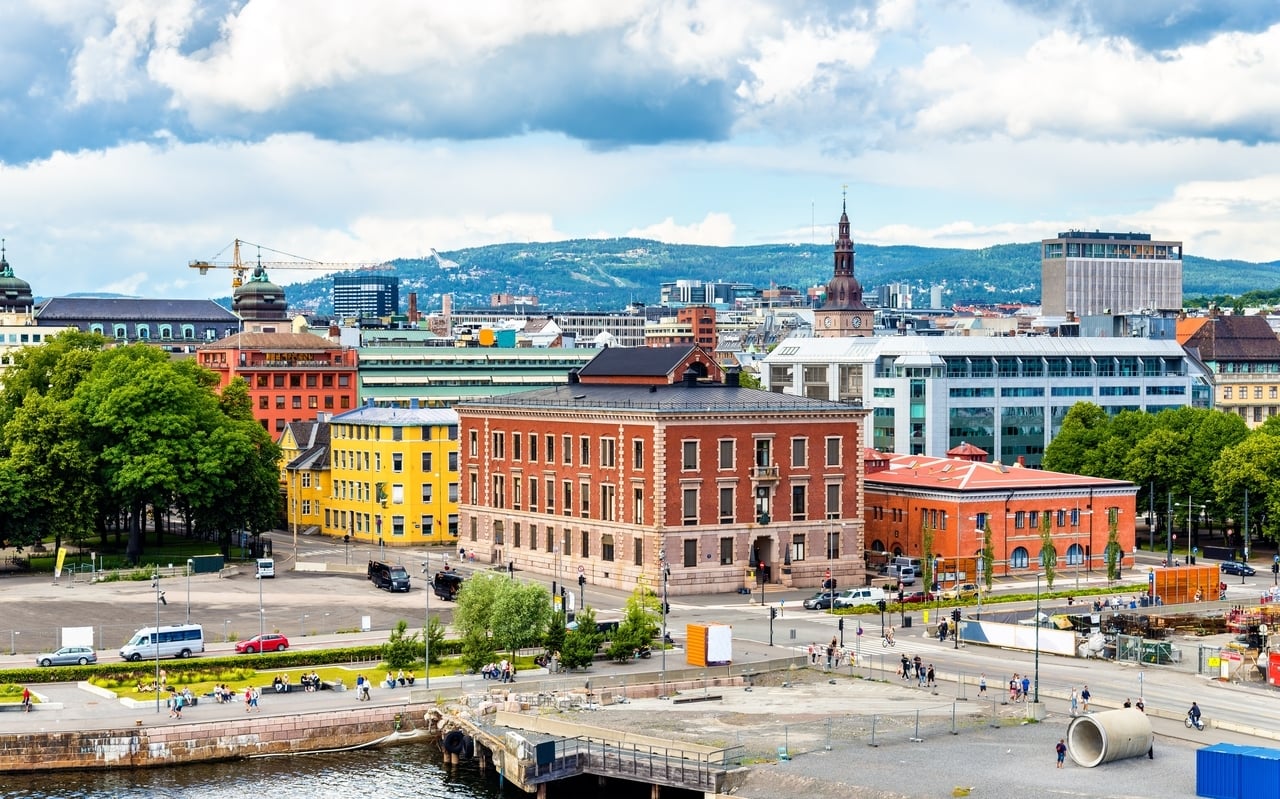 4. Get the Oslo Pass
I'm sometimes skeptical about city passes as I'm never sure whether they're actually good value or not. Well, guess what – the Oslo Pass is absolutely ESSENTIAL on your trip to Oslo! I'm a huge museum fan, and with the number of amazing museums in Oslo you soon will be too! 
Unfortunately, unlike here in the UK, entry to museums isn't free. In fact, it's pretty darn pricey! Want to check out the Viking Ship Museum? Sure, that'll cost you 120 NOK (€11.50). Stopping by the Fram Museum? It costs 140 NOK (€13.50)! If you're planning to visit more than a couple of museums this will add up really quickly.
Click here to buy your Oslo Pass!
Instead, you can purchase the Oslo Pass for 24, 48 or 72 hours. The pass includes all your public transport around the city and all the attractions you could possibly want to visit! The Oslo Pass is insanely good value for money and even cheaper if you have a student card.
If you're still not convinced, I crunched the numbers so you don't have to! Check out my "Is The Oslo Pass Worth It?" post.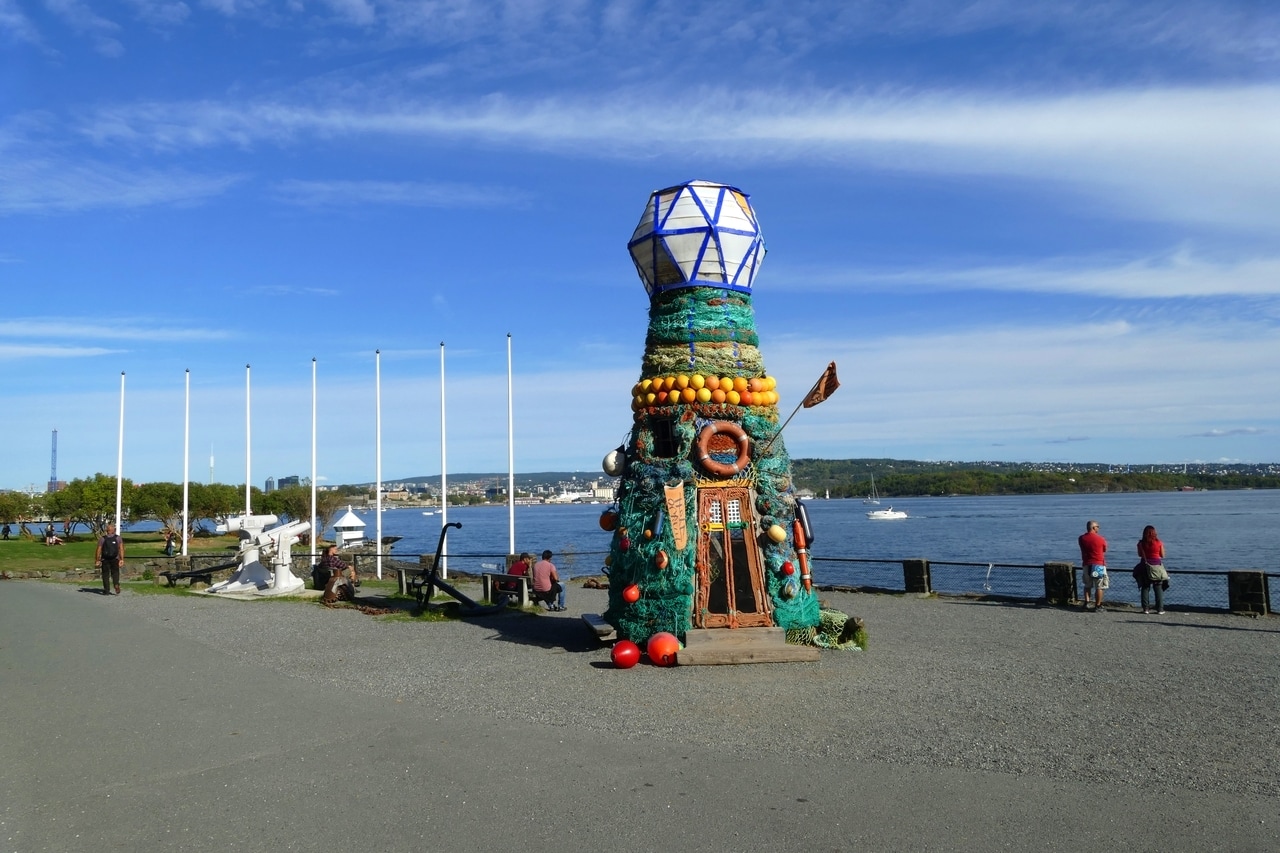 5. Spend Time at Oslo's Free Attractions
If you want to stick to a shoestring budget and can't purchase the Oslo Pass (or if you aren't a fan of museums) there are loads of free things to do in Oslo which can easily fill up a full day of sightseeing. In fact, some of the best things to do in Oslo are completely free!
The first attraction that springs to mind is the Vigeland Sculpture Park. If you've ever watched an Oslo travel vlog or seen photos of Oslo on Instagram, they're bound to feature these bizarre sculptures.
Found in a section of the beautiful Frogner Park, the Vigeland Sculpture Park is super odd but also fascinating. It's a great place to spend some time exploring, and if you're visiting Oslo in summer it would be a lovely area to have a picnic in.
Another iconic landmark in Oslo is the Oslo Opera House with its unusual roof. You can explore the outside (and enter the foyer to look around) for free. The best thing to do here is walk up the roof to the top of the Opera House for amazing views over the Oslo Fjord. You'll probably even see a few cruise ships docked up in the port. 
Hanging out on the roof of the Opera House was one of the best things I did in Oslo as it was so peaceful up there and the views are amazing.
Those are just two examples of free things to do in Oslo off the top of my head, but there are plenty more. For example, you can watch the changing of the guard ceremony at the royal palace or even go to the beach!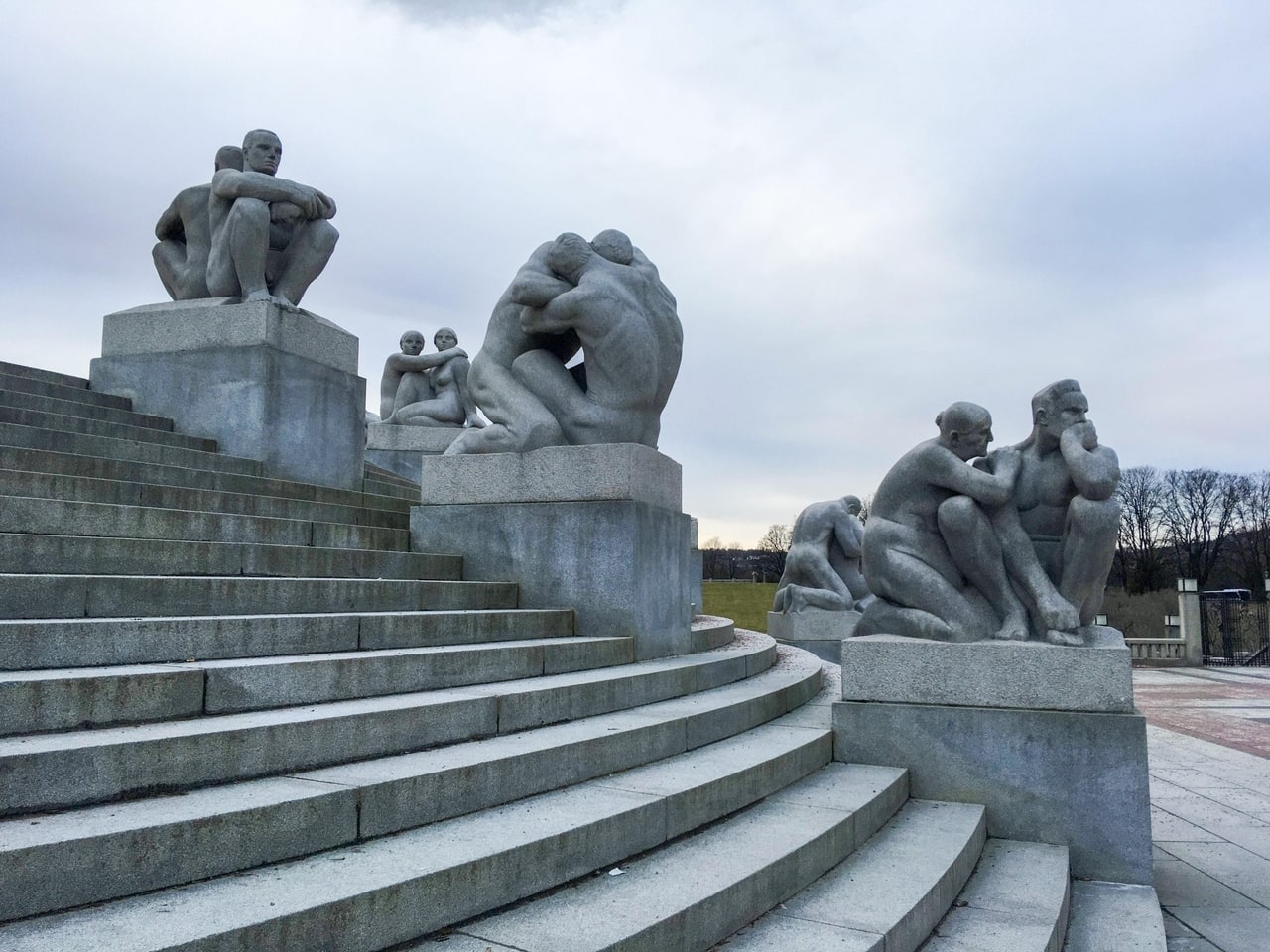 6. Student Discounts
If you have a student card make sure to bring it to Oslo! Student discounts are everywhere, and they're not just the miserly 10% we're accustomed to here in the UK. Sometimes, simply showing your student card can score you a discount of up to 50%! 
You'll save money on trains and transportation, museums, shops and even restaurants just because you're a student. This is one of the ways I managed to save a substantial amount of money in Oslo. I think the only thing I paid full price for was my accommodation!
7. Travel During the Offseason
People don't want to visit Oslo in winter as they think it's going to be absolutely freezing, but it doesn't actually get that cold! Winter temperatures in the city hover between 1 and – 4°.
Don't get me wrong, that is definitely cold, but not cold enough to ruin your trip if you pack properly.
So, why should you visit Oslo when temperatures are hovering around freezing?
Well, like almost everywhere, if you visit Oslo during the "off" season, you'll make big savings on flights and accommodation. What's more, you'll also have more choice as your preferred flights and hotels are less likely to be fully booked.
It's also always going to be cheaper to visit Oslo mid-week rather than on a weekend trip.
---
If you're planning a trip to Oslo you can't miss my Perfect Itinerary For 2 Days In Oslo!
---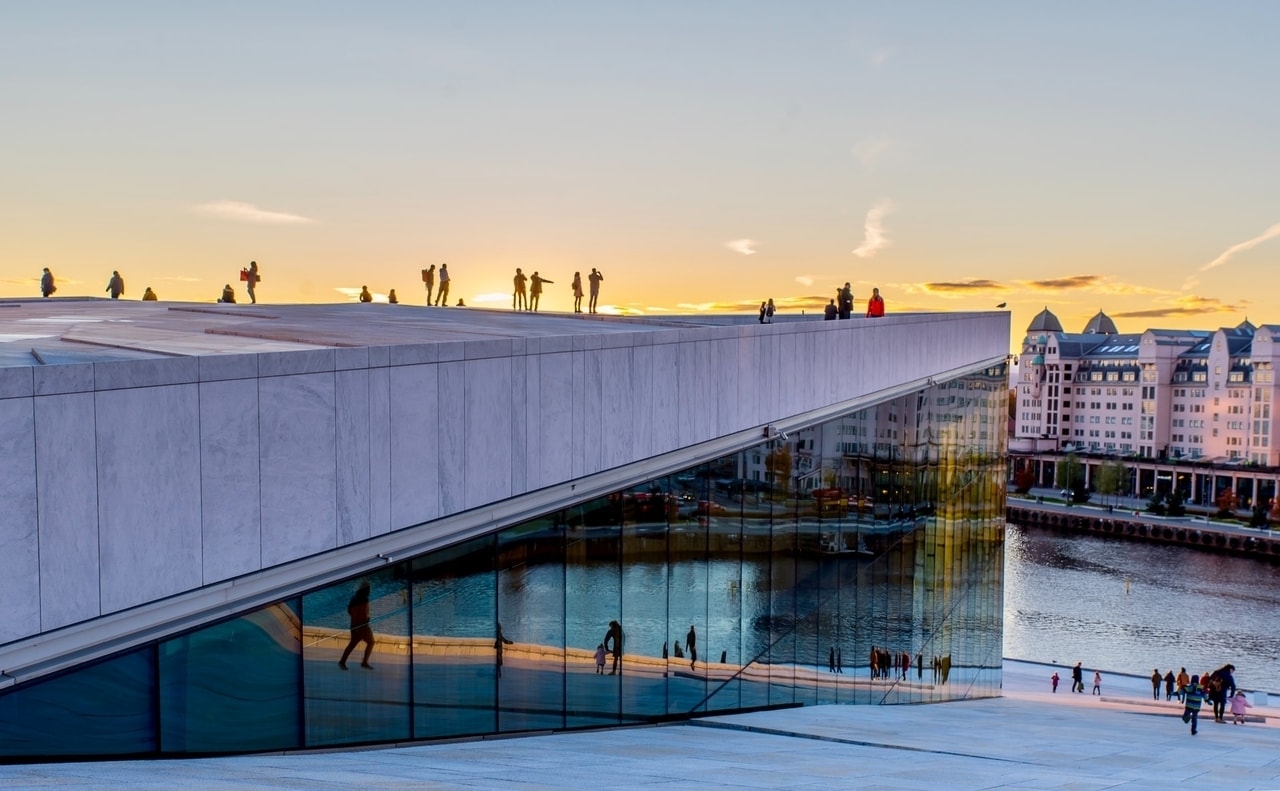 8. Take the Regional Train from the Airport
From Oslo Gardermoen Airport you can either take the Flytoget Express Train or the regional Vy train. Flytoget takes between 15 and 20 minutes and costs 190 NOK (€18.30) one-way (with a 50% discount for students). The Vy train takes around 23 minutes and costs around 100 NOK (€9.65) one-way (with 25% off for students).
Not so much of a difference in journey time, but a huge price difference!
9. Eat Cheap in Oslo
An easy way to save money during your trip to Oslo is to limit the amount you eat in restaurants. 
I am a HUGE believer in experiencing a country through its food, so I don't ever see myself recommending you to eat only from grocery stores and avoid eating out altogether. That said, food in Oslo is expensive so you have to be careful to limit the number of times you eat out.
For example, I grabbed a coffee and a cinnamon bun at a cafe for breakfast, which cost me 97 NOK (€9.35)! I have no regrets because the cinnamon bun was amazing! But it gives you an example of how pricey things can be in Oslo. Even a croissant from the grocery store cost me 20 NOK (€2)!
Buying the majority of your food in Oslo for cheap (or at least cheap by Oslo standards) at grocery stores and then splurging at either lunch or dinner at a Norwegian restaurant is the best way to stick to a budget. 
Top tip – make sure you try Norwegian meatballs during your visit to Oslo!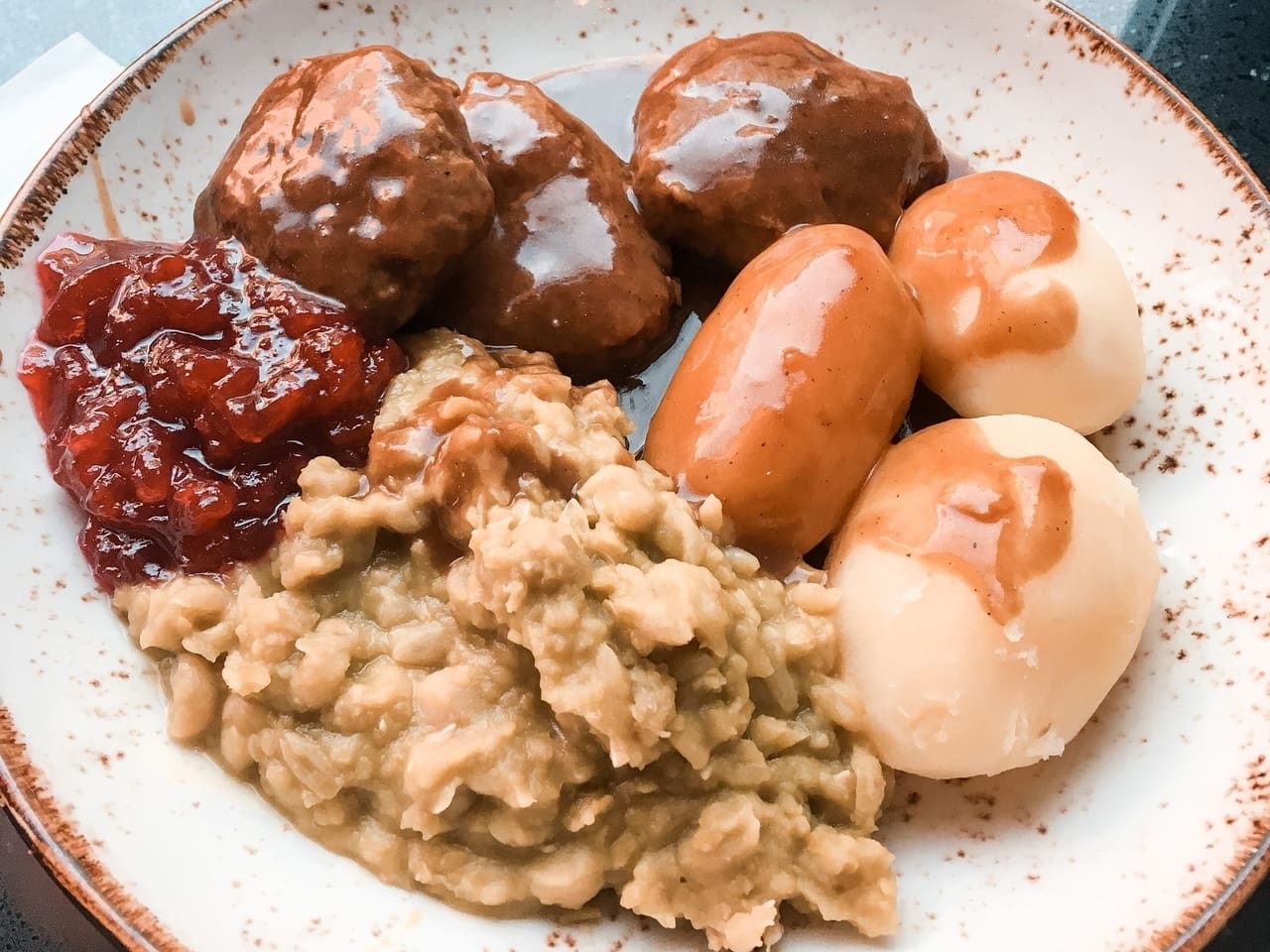 10. Don't Drink Alcohol
This one is kind of self-explanatory, and although I hate to say it, if you want to visit Oslo on a budget you pretty much can't touch alcohol. It's notoriously expensive in Oslo's bars and restaurants.
On doing my trip research I learnt that a pint of beer in a restaurant costs around 90 NOK (€8.70)! Definitely not within my price range!
Of course, if you're wanting to drink it'll always be cheaper to buy alcohol at the supermarket. At around 32.5 NOK (€3.15) for a pint of beer, it's way more affordable.
That said though, the alcohol laws in Oslo aren't as relaxed as here in the UK, and you're only able to purchase it from shops before 8pm on weekdays, or 6pm on Saturdays. You can't buy it at all on Sundays!
Drinking in public is also illegal in Norway, so you'd have to drink whatever you buy in your room.
Overall, it's a lot of hassle and very pricey, so it's easier and better for your wallet to just avoid alcohol altogether during your trip.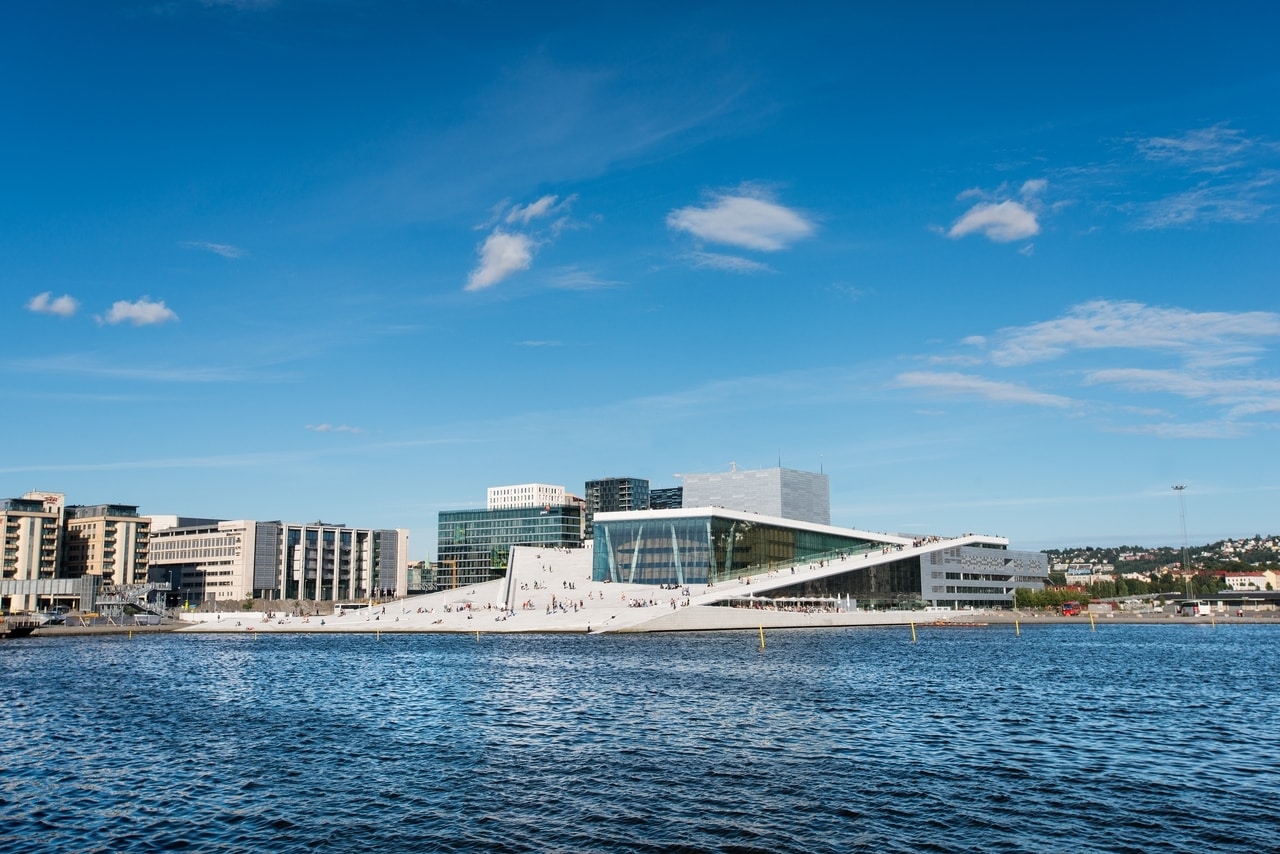 11. Use a Starling/Mozo Card
I have a Starling card here in the UK and it's an essential item I take with me everywhere. I'm not sure what the equivalent of Starling or Monzo is across the world, but if you look I'm sure there'll be something similar available to you.
It's basically a debit card which doesn't charge any fees for using the card abroad or spending in a different currency. So basically, it saves you tonnes of money if you travel often! Every time you make a purchase it also flashes up on the app, immediately letting you know how much you've spent in both currencies.
This is amazing both for tracking your spending and for avoiding those pesky ATM and currency conversion fees. Just remember, if you're using your card, to always select to pay in the country's local currency! It's almost always better value than the conversion the card machine offers you into your own currency. Plus, you can check immediately on your app how much you ended up paying.
Norway is known as an almost cashless society and in Oslo it's really unusual to pay with cash. I was very grateful for my Starling Card as it meant I didn't stand out as an obvious tourist using cash.
---
These are the tips I used to visit Oslo on a budget, and I did a great job of keeping my costs low!
Is Oslo Expensive?
There's no doubt that Oslo is expensive – both to visit, and to live in. After all, Norway is one of the most expensive countries in the world, so it makes sense that living costs in Oslo don't come cheap.
As you can see from this post, though, it's definitely possible to visit Oslo on a budget and still have a great time! In fact, you might be surprised by just how little you can spend here.
My 2 Days in Oslo Budget
Overall, for my two days and one night in the city, I spent 1918 NOK (€185/£166.50)!! 
This included EVERYTHING – my flights, hotel, transportation, Oslo Pass, coffee, food – you name it! I was so surprised by how easy it actually is to travel in Oslo on a budget. Now I've shown you that it really is possible I hope you book a trip to explore it for yourself!
Liked this post? Pin it!