There is a good chance that this post contains affiliate links. If you make a purchase through them, I may receive a small commission at no extra cost to you! As an Amazon Associate, I earn from qualifying purchases. As ever, all opinions are my own.
One cold winter evening I was doing what I do best – sitting in my bed searching for cheap flights! One city that turned up time and again was Oslo, Norway. I could get return flights over the weekend from London for just £20, which seemed absolutely insane!
I'd never heard much hype about Oslo, though. The rest of Norway, with its world-class hikes, northern lights and fjords, sure, but I actually hadn't heard much about Oslo at all. That got me wondering whether or not Oslo is worth visiting. After all, Norway is pretty famous for being eye-wateringly expensive, so I didn't want to head to an expensive city if it wasn't worth it!
I also wasn't sure whether Oslo was worth visiting during winter, as I'd heard it can get pretty cold.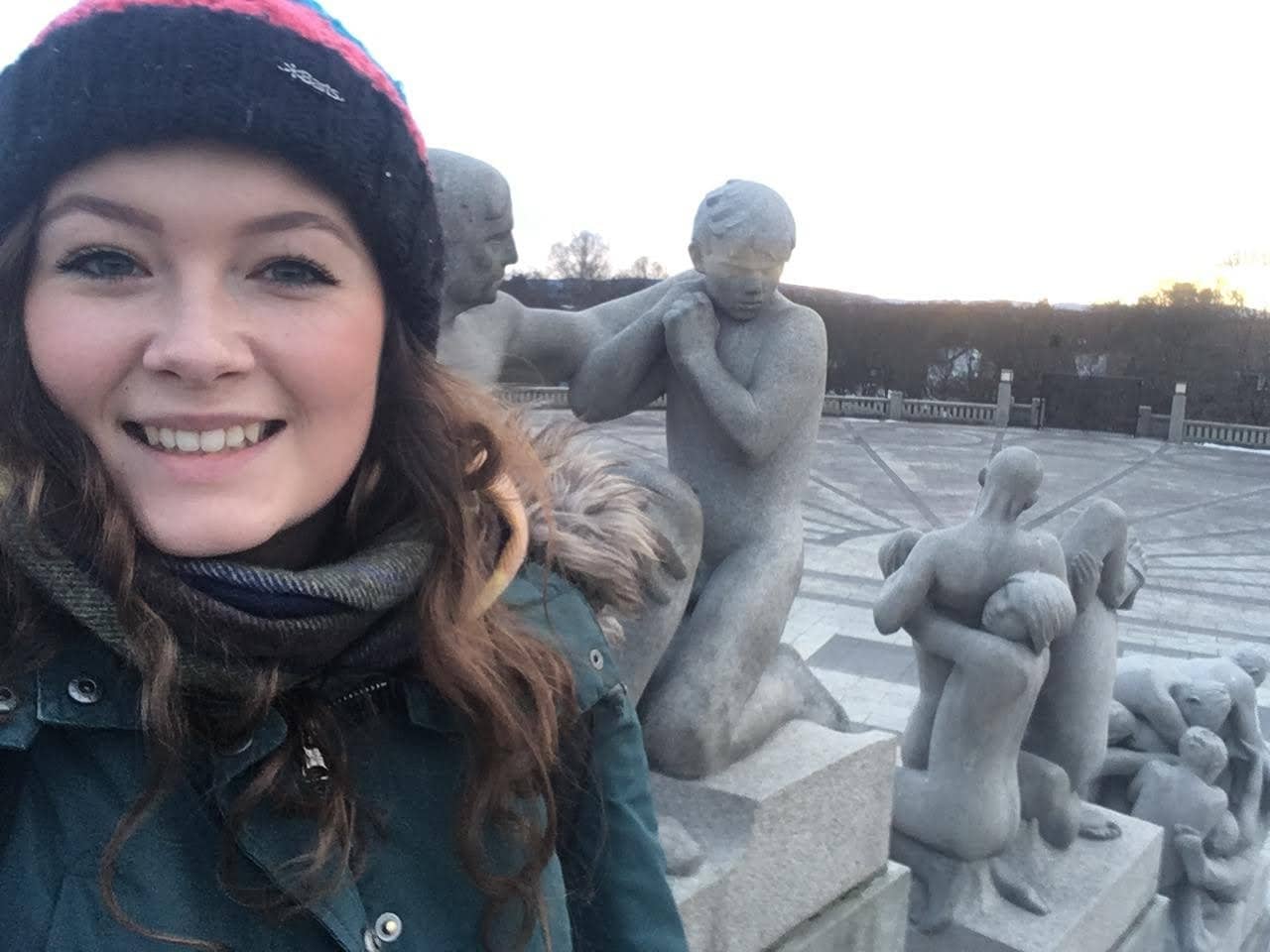 I took a complete chance on Oslo, but I was blown away by this small city! It rocketed into my top 5 favourite cities in Europe! So, if you're in the position I was, wondering whether or not Oslo is worth visiting, you're in the right place. 
In this post, I'll cover all the reasons you definitely need to visit Oslo, as well as a few reasons it might not be for you. That way, you don't just need to take my word for it and can make your own decision.
Let's go!
Reasons Oslo is Worth Visiting
Epic Museums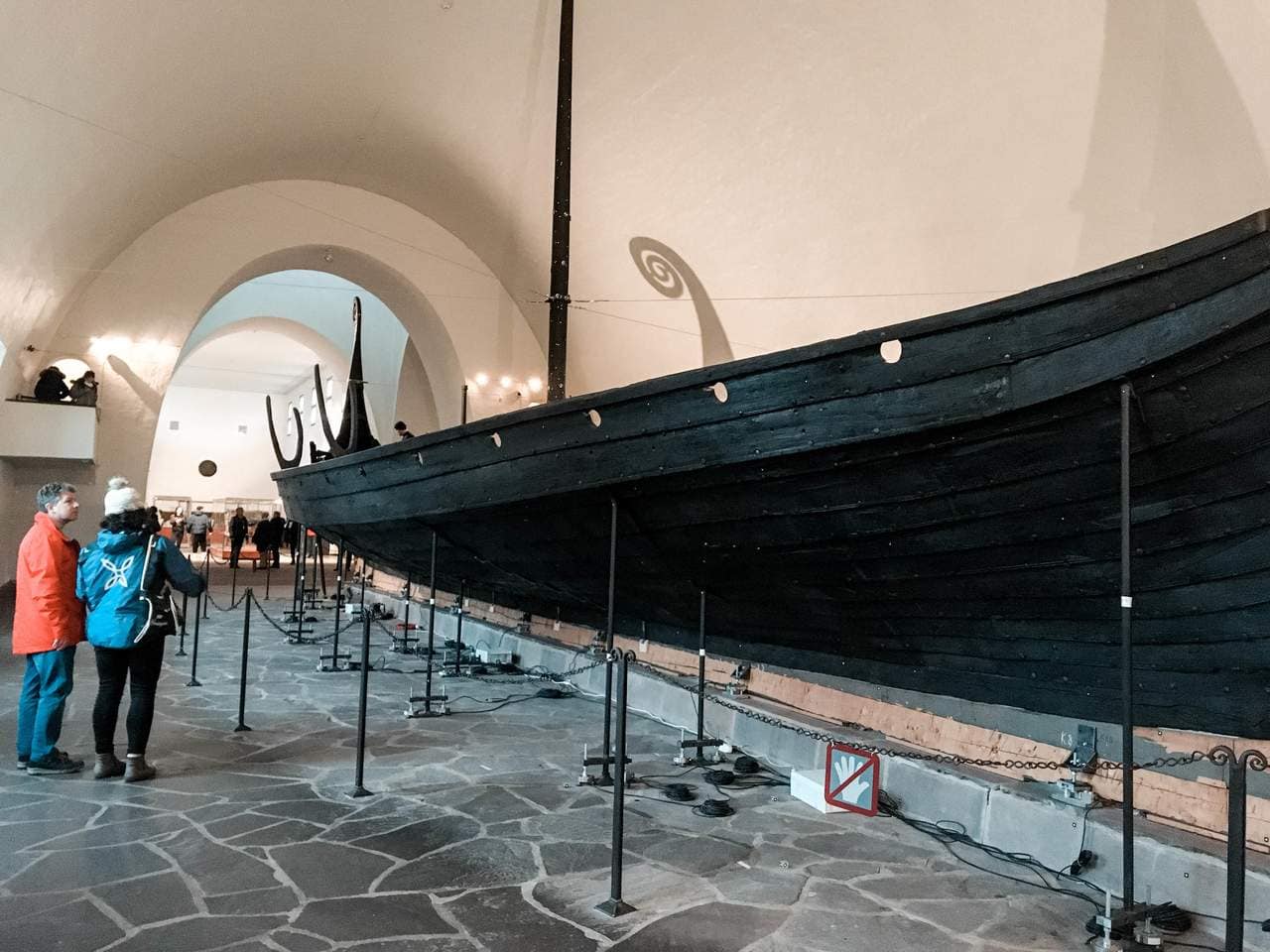 If you're even slightly into museums, Oslo will be your jam. Heck, even if you're not into museums, the museums in Oslo are so varied, interactive and fascinating that you probably won't be able to resist visiting a few.
Let's start with the Viking Ship Museum, an unmissable attraction in Oslo. Here you'll find three excavated Viking ships found near Oslo, as well as various treasures found with the boats. It's mind-blowing to see these ships that were built such a long time ago! The museum also does an excellent job of teaching you about Viking life and Viking exploration.
We can't miss the Fram Museum, which was my favourite museum in Oslo! This huge museum documents the history of arctic and antarctic exploration, and I can guarantee you'll learn a tonne here. The star attraction of the museum is the huge ship you can board and explore, which teaches you about life for the sailors onboard these vessels. It also rocks to simulate the rough seas.
Finally, we should talk about the Norwegian Museum of Cultural History, where you can explore the outside and inside of Norwegian buildings from over the years, from wooden huts and churches from hundreds of years ago up to small village houses of the 1950s.
These are just three of the many brilliant museums in Oslo, but if you're a museum buff like me there are plenty more to visit! Check out the Kon-Tiki Museum, the Munch Museum, and the Norwegian Resistance Museum, to name just a few.
The Oslo Pass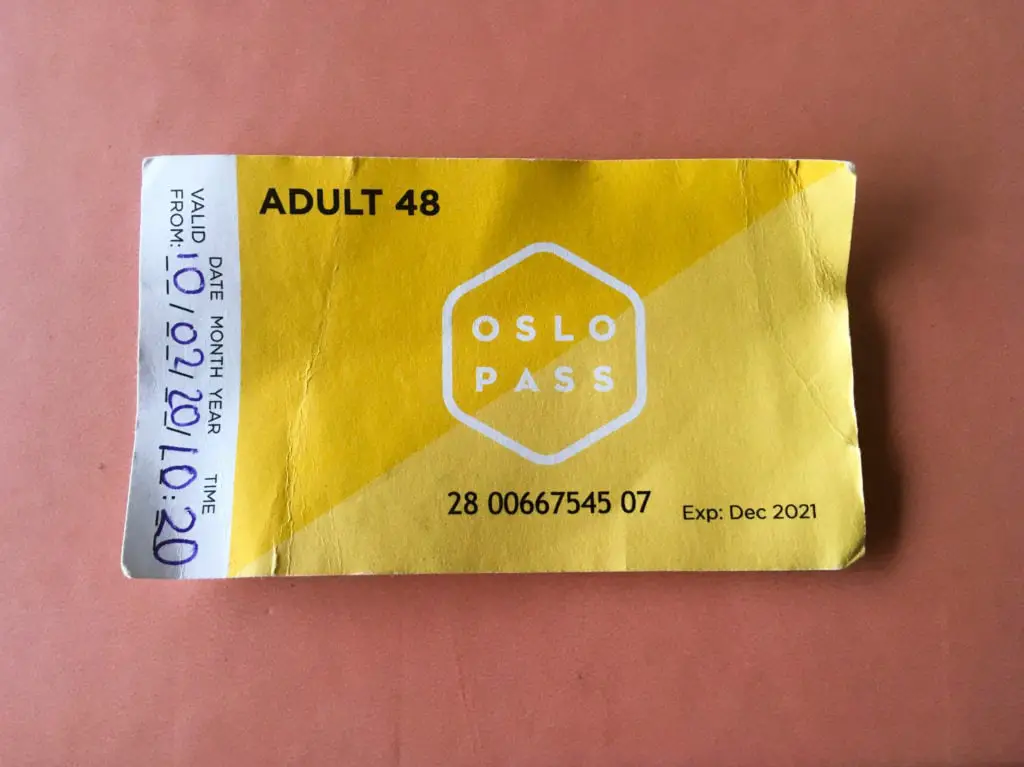 When it comes to city attraction passes, I more often than not tell you they're not worth it. However, I'm 100% on board with the Oslo Pass! 
You can get this tourist card for either 24, 48 or 72 hours and it costs just €44.50, €65.50 or €82. For this, you get unlimited free entry to loads of museums, including all the best ones, free use of public transport, and discounts at restaurants. I actually crunched the numbers in this post, and the Oslo Pass ended up saving me money, so I was thrilled that I picked it up!
Click here to buy your Oslo Pass!
Good Public Transport
Getting around Oslo is a breeze, especially if you have the Oslo Pass because you don't need to worry about tickets!
The city centre of Oslo is mostly walkable, but if you want to visit the museums on the Bygdøy Peninsula or check out the Vigeland Sculpture Park you'll need to use public transport.
I used Google Maps to get me from A to B in the city and had no issues whatsoever. Everything was on time and directions were easy to understand, so if you're somebody like me who often feels flustered when trying to navigate public transport in a foreign country, Oslo is the perfect place to go for a stress-free trip.
It's a Relaxed City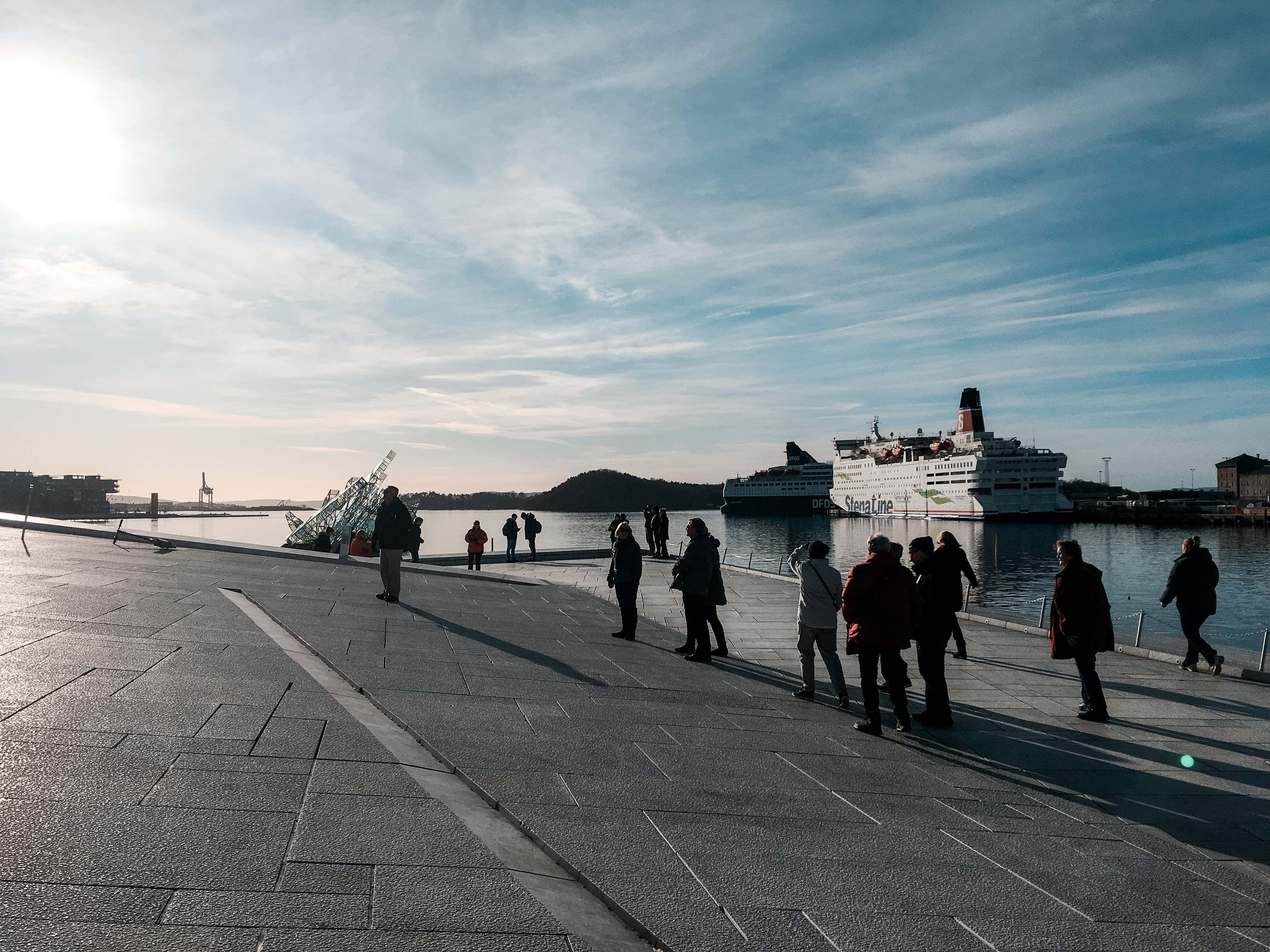 Oslo felt so relaxed and peaceful – it was hard to imagine that I was in a capital city! 
It makes sense though, as this city is home to only 635,000 people. When I compare that to the 10 million that live in my hometown of London it makes sense that it felt small! To embrace the peaceful nature of Oslo, be sure to bag a bench near the Akershus Fortress, overlooking the Oslo Fjord, for sunset. Everything is so calm and beautiful!
Because Oslo is such a calm place, it's the perfect place to visit if you're looking to get away from the hustle and bustle but still want to have plenty of things to do.
It's Not Actually That Expensive
Oslo, and Norway, have a reputation for being super, super expensive. But I promise, you really can visit Oslo on a budget! I managed to spend two days in Oslo for just €185 – including flights! You can find out how I managed to do that in this blog post.
I did everything I wanted to do and found that, as long as you make a couple of adjustments, you definitely can visit Oslo on a budget. The Oslo Pass will save you money, as will buying breakfast or snacks from the supermarket, and staying in this fabulous budget hotel.
Norwegian Meatballs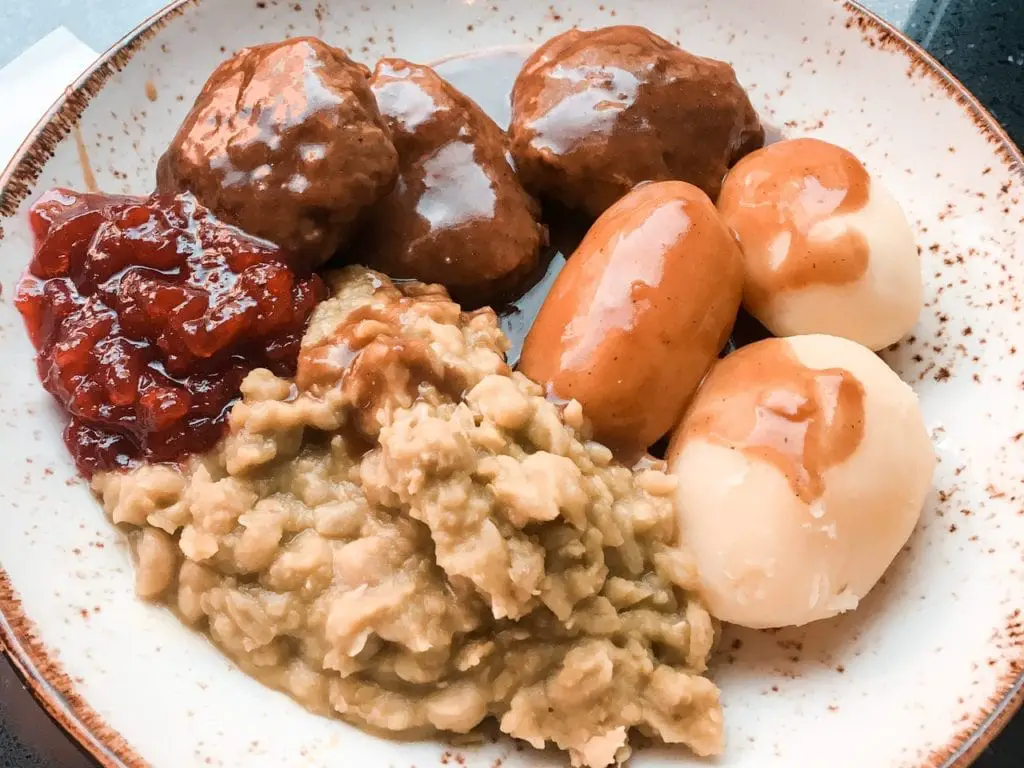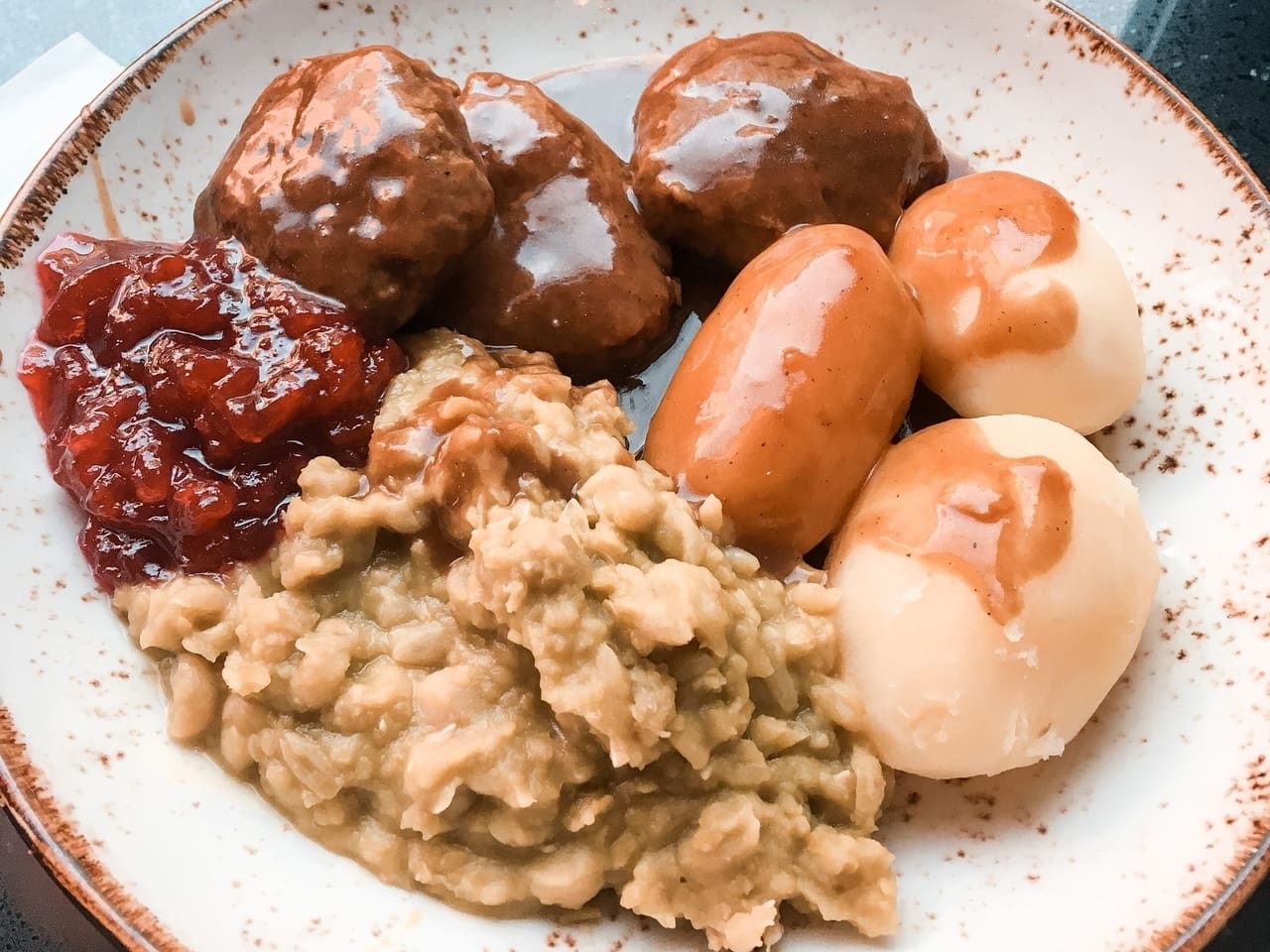 Swedish meatballs get so much hype, but Norwegian Meatballs are where it's at!
Okay, okay, I actually don't know what the difference between the two is (if there even is one)  but they are delicious anyway and you absolutely have to eat them when you're in Oslo!
I first tried Norwegian meatballs at Kaffistova restaurant, and I loved them so much that I returned the next day! They're not super cheap, coming in at €15.50 per plate, but God they're worth it! For €15.50 you'll get three big meatballs, with gravy, huge boiled potatoes, mushy peas and lingonberry sauce. It's absolutely worth it!
Everybody Speaks English
You won't struggle with a language barrier in Oslo, as pretty much everybody you'll come across as a tourist will speak excellent English!
Going against my usual practice of learning at least a few words of the local language before my trip, I learnt no Norwegian whatsoever for this trip, and I had no issues whatsoever. In fact, everybody's English was so good that it would probably have been a waste of time for me to learn any.
For this reason, if you're wanting a city break where you can relax and not worry about language problems, head to Oslo!
There Are Lots of Flights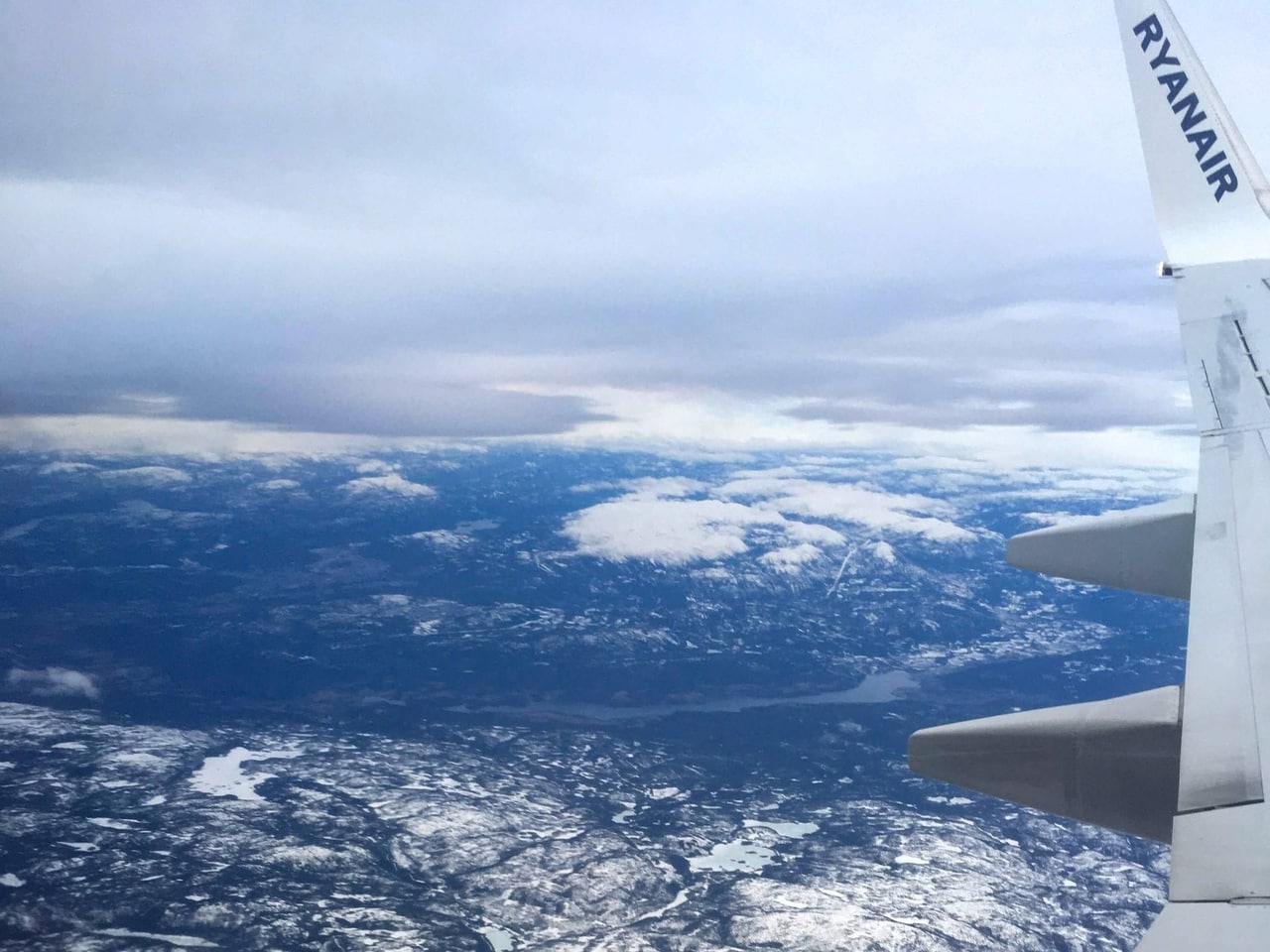 Oslo Gardermoen is a big airline hub and has flights all over the world! Both budget and major airlines fly here, and the competition is fierce, so flight prices are low. Also, since Oslo is such a huge airline hub, there is plenty of direct flights to Oslo from cities all over the world, all the way through the year.
Other cities in Norway, like Bergen and Tromso, are far more expensive to fly to, and there are fewer direct flights that run to these destinations each week. For this reason, Oslo is the perfect destination to visit to get a taste of Norway without needing to spend a hundred Euros on flights.
Plus, if you're flying to Norway from somewhere outside of Europe, you'll almost definitely land in Oslo, so it's definitely worth taking advantage of this and spending a couple of days in the city before catching a connecting flight elsewhere in Norway.
The Oslo Fjord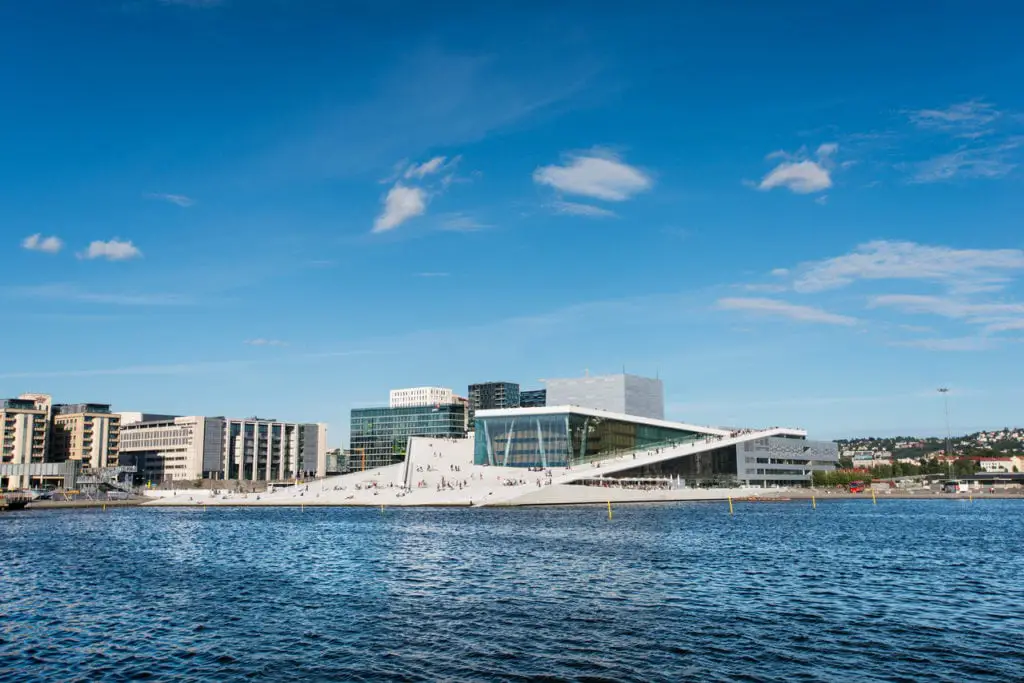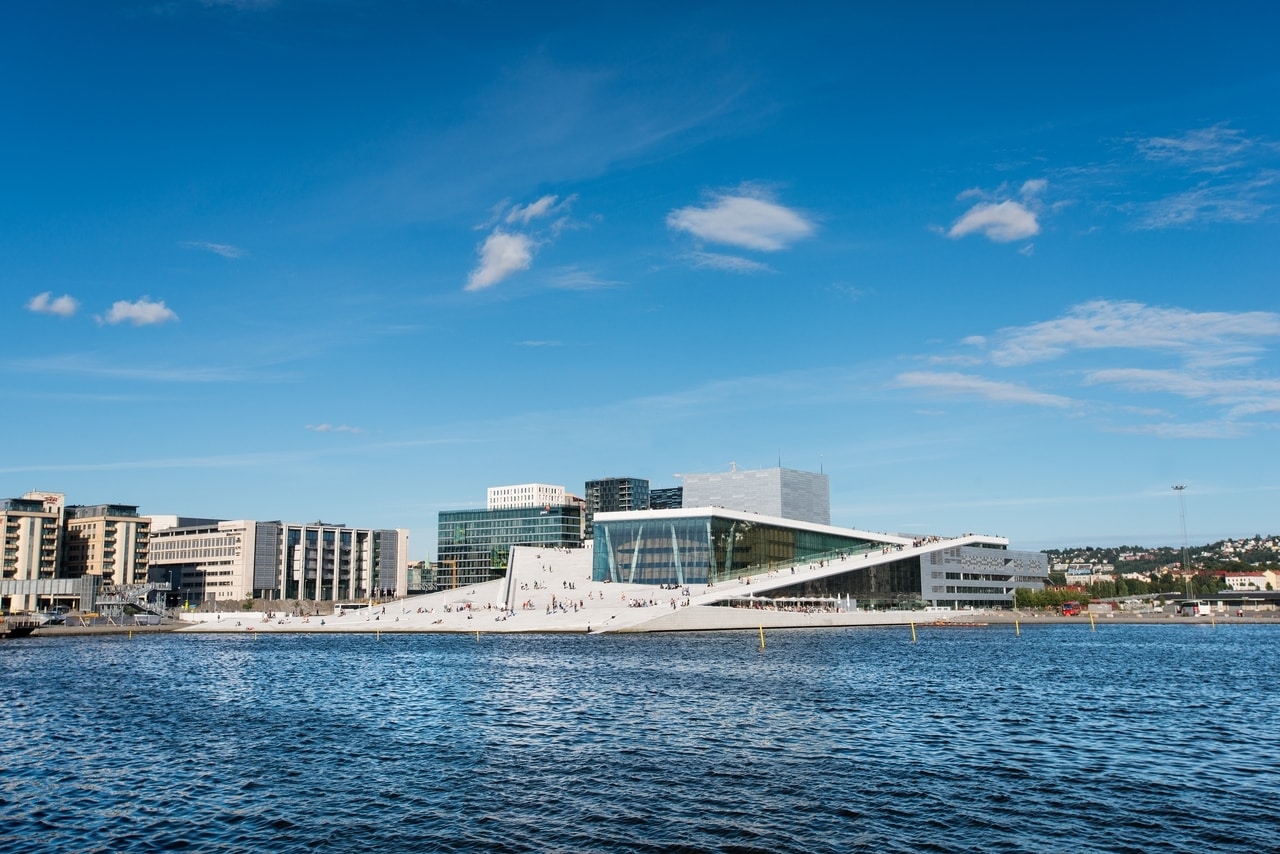 The Oslo Fjord starts in the Baltic sea and flows right into the city. You can get knockout views of it from the top of the Oslo Opera House, but the best way to explore the Oslo Fjord is to take a short cruise. It's one of the best things to do in Oslo by far!
Booking your spot is easy, and on the cruise you'll get to check out the highlights of this beautiful area in 2 hours. It's the perfect way to explore the many islands and coves of the Fjord without using up a full day to see it.
There are a few different sightseeing cruise providers, but this one is the most popular tour in Oslo and comes in at a very affordable price! The cruise operates year-round, so even if you're visiting Oslo in winter you'll get to check out the fjord.
Click here to book your place!
Reasons Oslo isn't Worth Visiting
I've now spent some time hyping up Oslo to you, but I understand that it won't be for everybody. After all, life would be boring if we all liked the same things! So, to help you work out if Oslo is the right destination for you, here are some reasons why Oslo is maybe not worth a visit.
Oslo isn't a Hiking Destination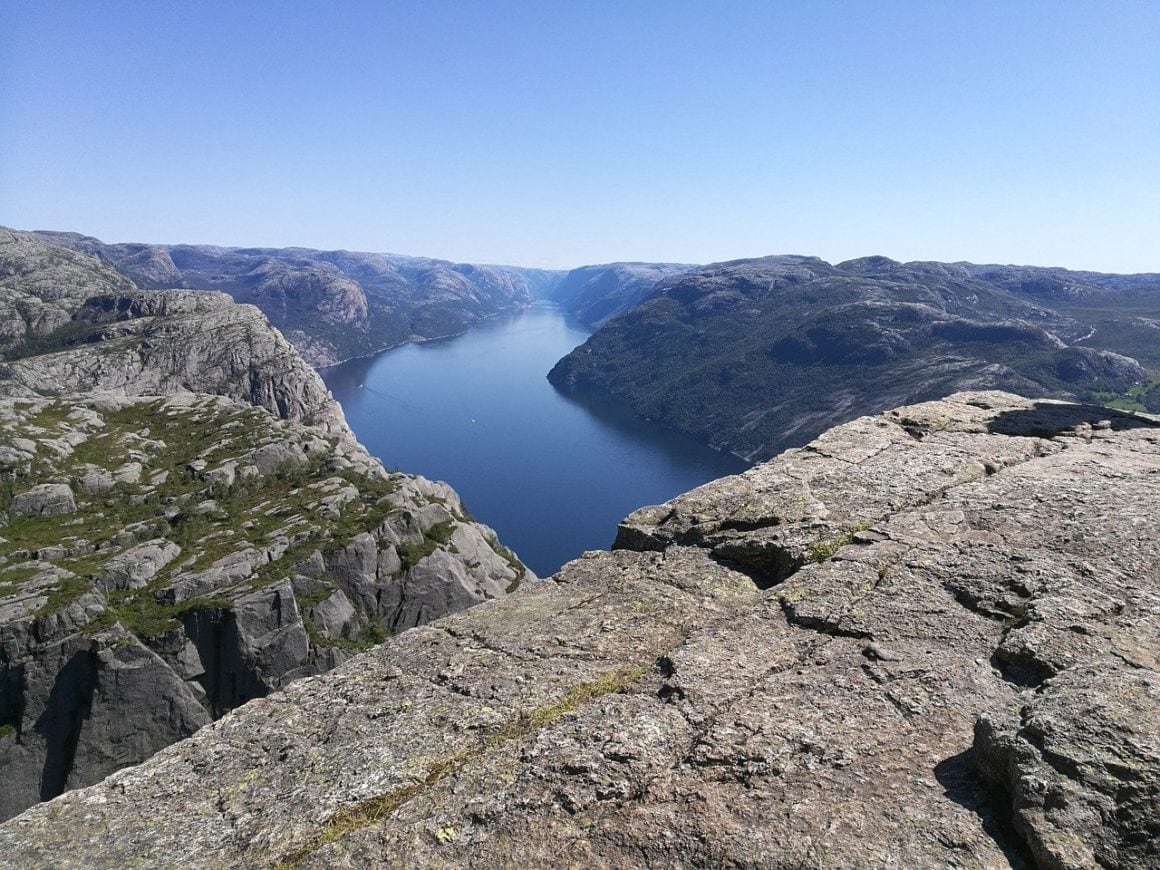 Norway is famous for its incredible hikes, but unfortunately you won't find any of its famous ones in Oslo. After all, Oslo is a city, so if you're heading to Norway to check out some hiking trails then Oslo definitely isn't the right destination for your trip.
That said, you could fly into Oslo and spend a couple of days there before catching a train or onward flight to a more hiking-focussed destination. It totally depends on what you want to get out of your trip!
It's Still Pretty Expensive…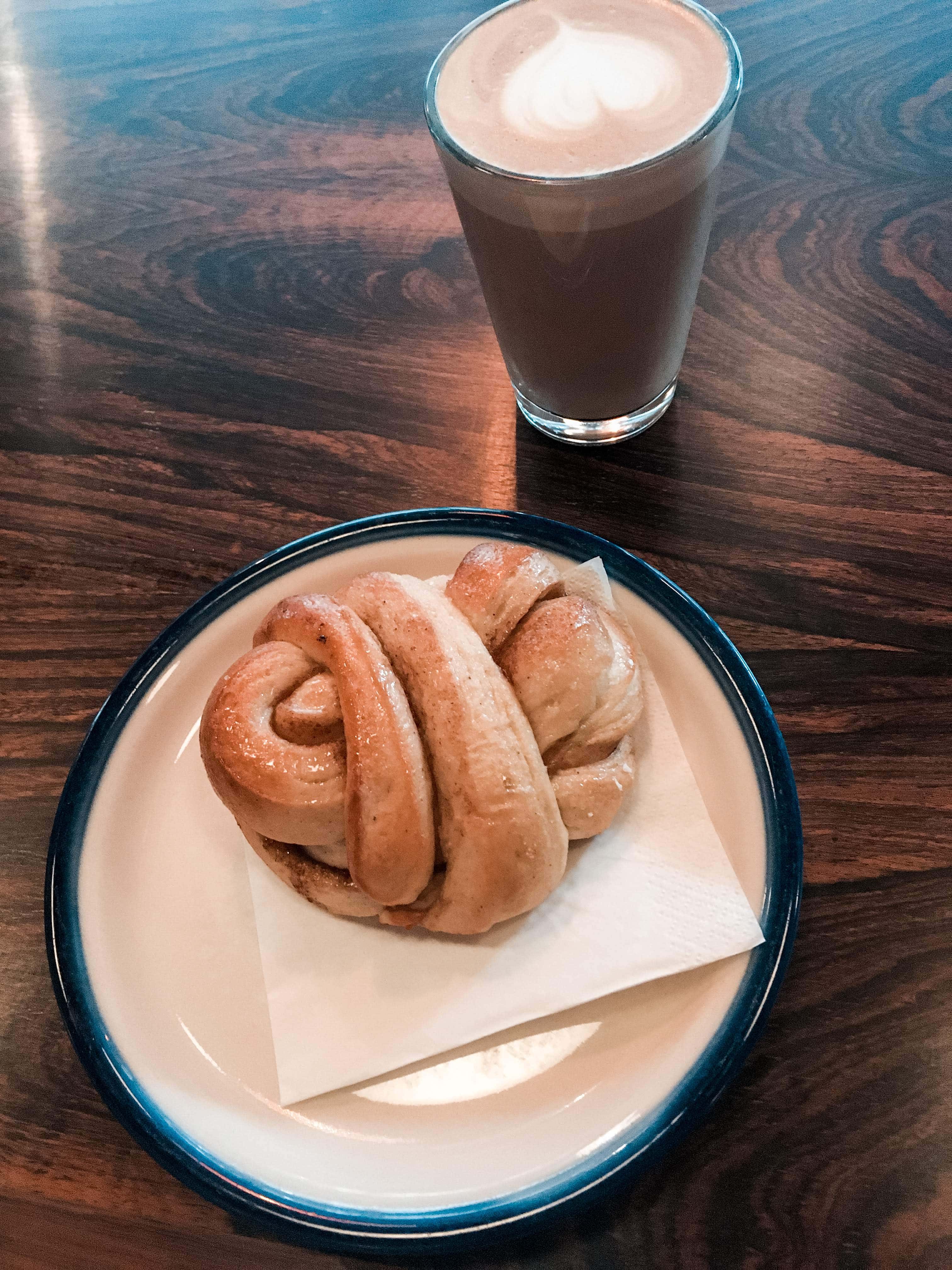 I did mention before that Oslo is less expensive than you'd think, but that doesn't mean it's not expensive. If you're looking to relax without having to spare a single thought for keeping to a budget, Oslo is definitely not the place to visit.
Like I said, I managed to visit Oslo on a budget, and it's absolutely possible, but it does require constantly keeping an eye on your budget, sacrificing on a few things, and making sure you don't eat out at restaurants very often.
If you're a foodie and want to eat out often, or want to stay in boutique accommodation, you'll struggle to do this on a budget. That's totally fine if you've budgeted for it, but if you're trying to keep costs down on your trip without constantly thinking about money, Oslo isn't the place to visit.
Alcohol is Super Expensive
There's a reason you never really see bachelor or bachelorette parties, or groups of young friends, heading to Oslo. Drinking here is very expensive, and you'll break your budget incredibly quickly if you're drinking anything more than one or two drinks per day.
It's not unheard of to pay €9 for a beer at a bar, and if you're even remotely trying to visit Oslo on a budget cocktails are out of the question! 
Because of this, if you're looking to have a few drinks on your trip (and there's nothing wrong with that!) Oslo might not be the right place to visit. I was very glad I visited Oslo on a solo trip because I didn't feel like visiting a bar by myself, but I know that if I had visited with Rob I know we would have spent quite a lot just on a couple of drinks!
It's a Small City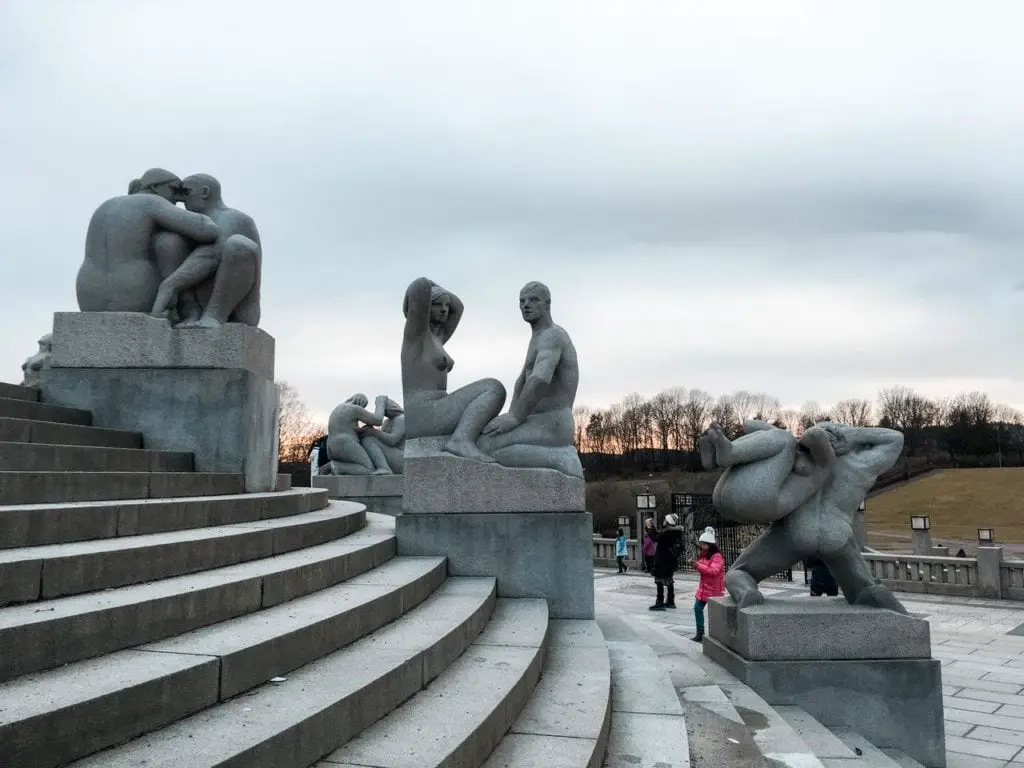 As we covered earlier in the post, Oslo is a small city. Because of this, it's perfect for a weekend trip, or to visit for two or three days. With this trip length, I think you'll manage to see the majority of the sights you want to see and you'll have a brilliant time! Click here to read my 2-day Oslo itinerary!
However, if you're planning to stay for longer, you'll definitely start running out of things to do. Of course, if you're visiting Oslo in summer you can definitely fill your time by lounging in parks and visiting the beaches of the Oslo Fjord, but in terms of activities and attractions in Oslo, my opinion is that there's only enough to do here for a few days. 
If you're visiting on a longer trip, it's a better idea to catch the train to somewhere else in Norway after a few days in Oslo.
So – Is Oslo Worth Visiting?
As you can see, I'm a big fan of Oslo and think it's definitely worth visiting!
However, what works for me may not work for you, so it's worth considering all the points in this post to decide whether or not you should add Oslo to your Europe itinerary.
Got any questions? Drop them in the comments!