There is a good chance that this post contains affiliate links. If you make a purchase through them, I may receive a small commission at no extra cost to you! As an Amazon Associate, I earn from qualifying purchases. As ever, all opinions are my own.
Last Updated on February 15, 2022 by Ella
It's no secret that Norway is hardly a budget destination.
In fact, it's one of the most expensive countries in the world to live in and to visit. Any prospective visitor to Norway's capital city, Oslo, will be looking for opportunities to keep costs down, and the Oslo Pass is a popular solution. Its reviews speak for themselves!
But is the Oslo pass worth it?
Available for either 24, 48 or 72 hours, the pass offers unlimited travel on public transport in Oslo and its immediate surrounds, and free entry to over 30 of the city's attractions, plus discounts on tours and restaurants.
In this post, I'm going to crunch the numbers and spill all the tea on the Oslo Pass to help you decide whether or not it's worth the money.
How Much Does the Oslo Pass Cost?
For an adult, the Oslo Pass costs NOK 445 (€43) for 24 hours. It's also available for 48 hours at NOK 655 (€64) and 72 hours for NOK 820 (€80). Children under 18 can get their passes for approximately half price, and seniors and students get approximately 20% off.
Click here to check the exact prices.
My ticket came with a guidebook which included a list of all the attractions and museums included in the Oslo Pass. This is great for planning your itinerary and deciding which attractions are worth your time.
I headed to Oslo for two days in February, and was keen to see if the Oslo Pass really could save me money. I mean, every penny saved counts in Oslo! And guess what? For my entire trip, I spent just 1918 NOK (€185/£166.50).
I bought the 48 hour full-price Oslo Pass, which cost me NOK 655 (€63.55).
Using Public Transport with the Oslo Pass
Unfortunately, the Oslo Pass doesn't cover transport to and from the airport, as it's outside the pass' geographical area.
Once in the city, you won't need to use public transportation all that much. The biggest exception is getting to the Viking Ship Museum, Folksmuseum, Kon-Tiki Museum, Fram Museum and Maritime Museum.
These are all located in the same area called the Bygdøy Peninsula, approximately a 30-minute bus journey from the city centre.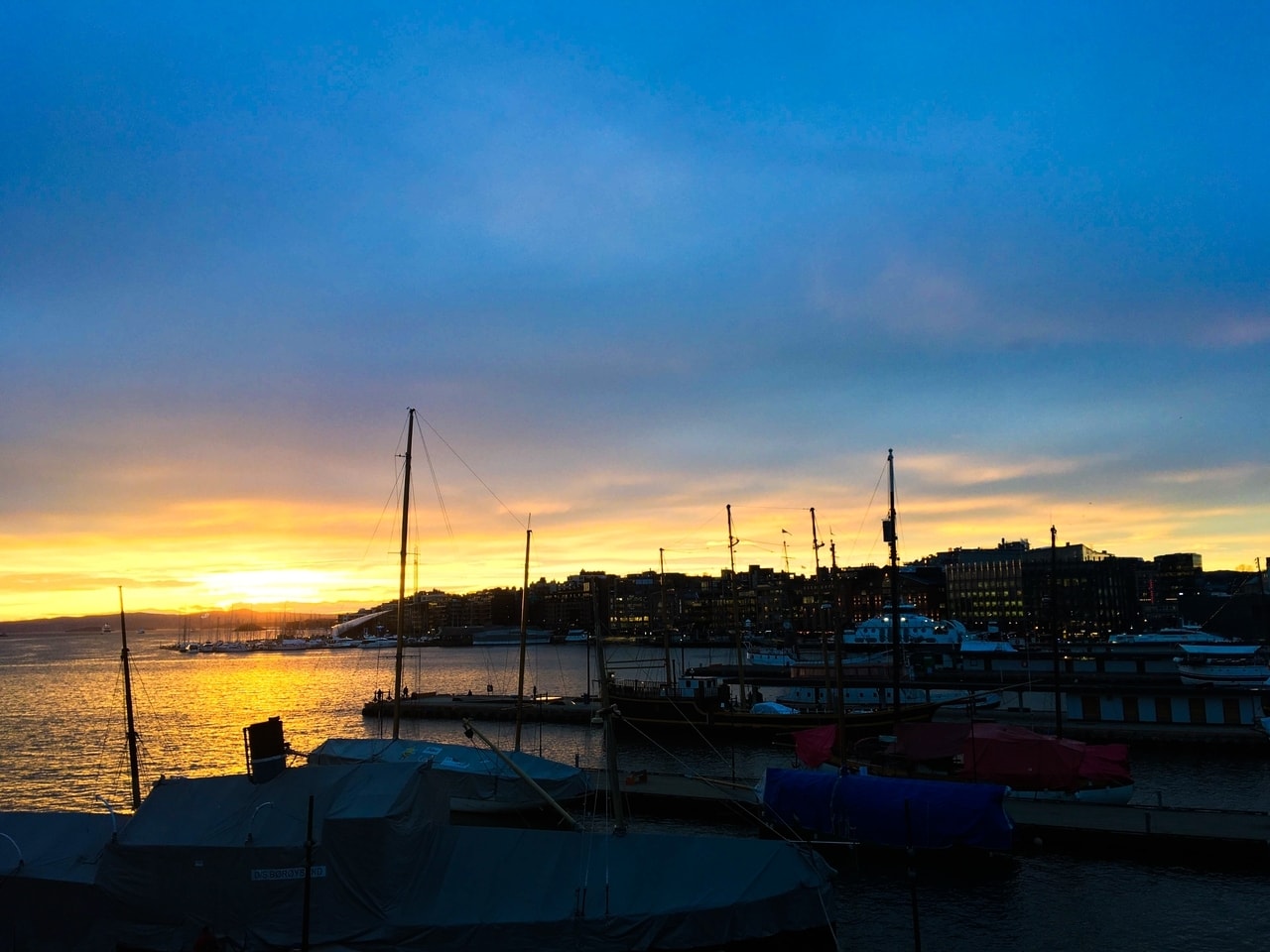 You can use your Oslo Pass on public transport in Oslo, and it's super easy – simply get on and off whenever you like. You won't need to show your ticket to anybody or 'validate' your ticket.
If you get a ticket inspection, as I did, just show them your Oslo Pass and you're good to go.
I used public transportation three times in Oslo: to get to the Bygdøy Peninsula and back, to get to the city centre from the Vigeland Park, and also to get to the Munch Museum. The cheapest option to cover these journeys if I hadn't had the Oslo Pass would be a 24 hour public transport ticket costing NOK 111 (€10.75).
Total amount I would have spent on city transportation without the Oslo Pass = NOK 111 ($10.75).
Attractions
I'm a huuuuuge fan of museums, and Oslo sure has plenty of them! I loved the complete freedom the Oslo Pass gave me to visit whichever museums I wanted without having to recalculate my budget each time.
Sure, I definitely visited more museums than an average person would, but I also visited loads of free attractions such as the Vigeland Park and the stunning Oslo Opera House.
Folk Museum – NOK 120 (€11.50)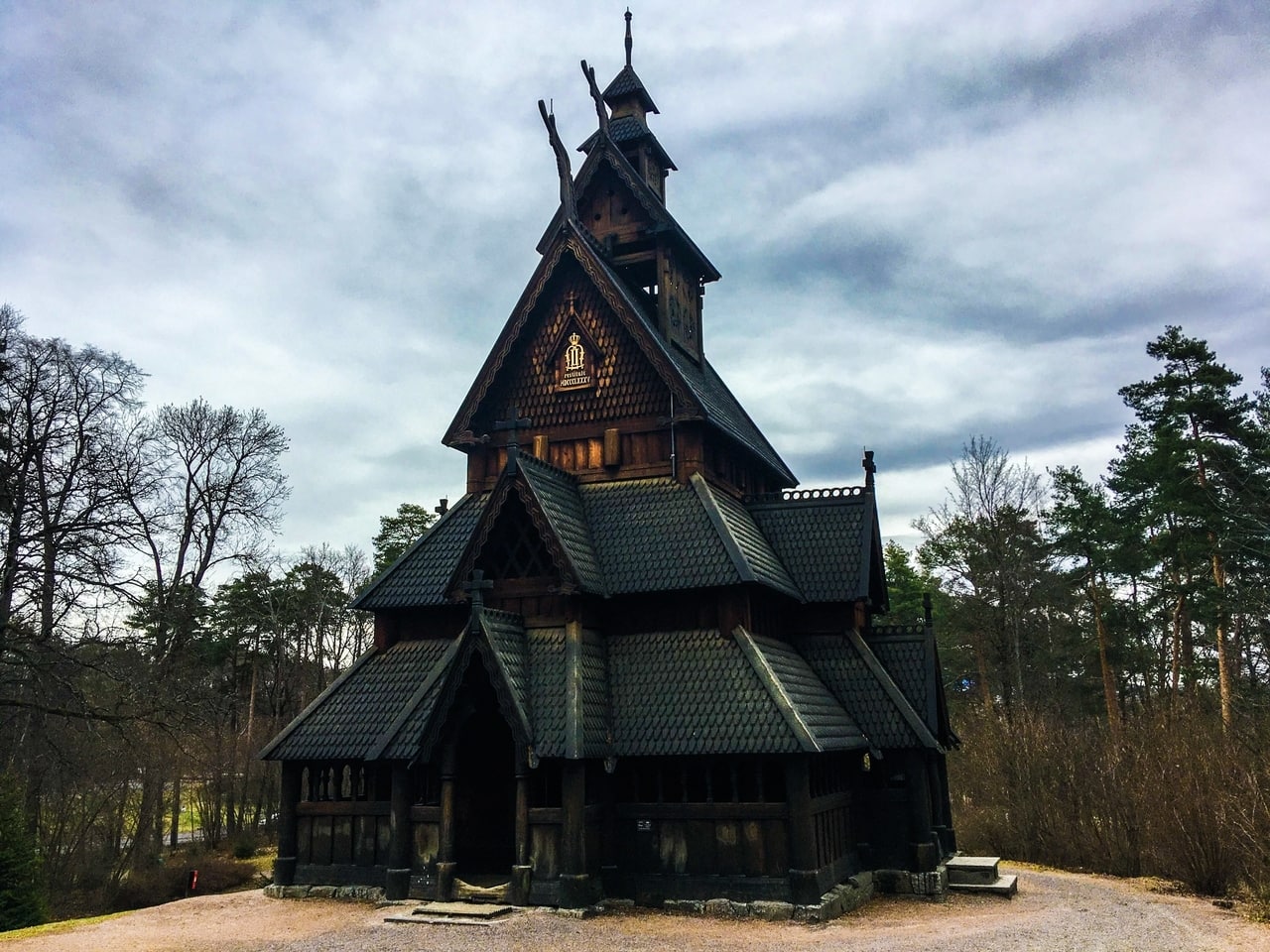 My first stop was Oslo's famous Norwegian Museum of Cultural History, or the Folk Museum for short. This open-air museum displays full-size Norwegian houses and buildings from the middle ages until the 20th century. You can even go inside and explore some of the buildings.
Viking Ship Museum – NOK 120 (€11.50)
An unmissable attraction in Oslo, the Viking Ship Museum has three excavated Viking ships found in Norway on display, alongside the treasures buried with them.
A few times per hour, a video projection plays on the ceiling, telling the Vikings' story from beginning to end. Getting to see these unbelievably old ships and relics was fascinating, and the museum really helped me to understand who the Vikings were.
Fram Museum – NOK 140 (€13.50)
Another 10/10 attraction in Oslo is the Fram Museum, which documents and teaches about arctic and antarctic exploration.
In the middle of the museum you'll find the actual Fram ship used to explore both these regions! You can even go inside the ship to check out how it must have looked to its crew members. Only once I was inside did I realise just how unbearable it must have felt to be cooped up in there for years!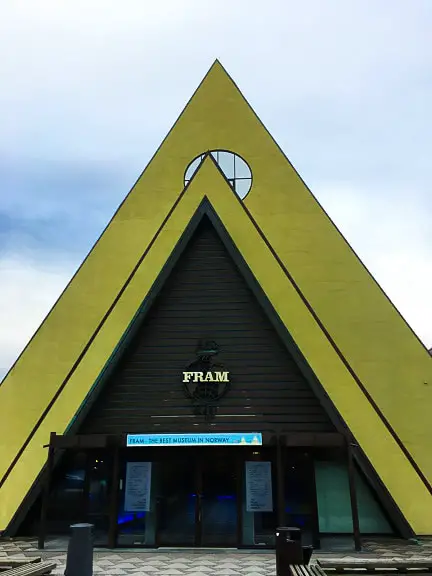 At regular intervals, the museum projects stormy seas on the roof, and you can stand on the deck of the Fram to watch, marvelling at the huge waves and the sound of the howling wind. The museum is super engaging and will take at least 2 hours to visit.
Kon-Tiki Museum – NOK 120 (€11.50)
I hadn't heard about the Kon-Tiki expedition before I stepped foot in this museum, but it was a great and interactive way to learn all about it! The museum documents Norwegian explorer Thor Heyerdahl's famous voyages on the Kon-Tiki, Ra and Ra II rafts, and also educates about the famous Easter Island in Chile.
I didn't feel like I was in Norway inside this museum, and escaping the cold for a tropical getaway sure was nice!
Maritime Museum – NOK 120 (€11.50)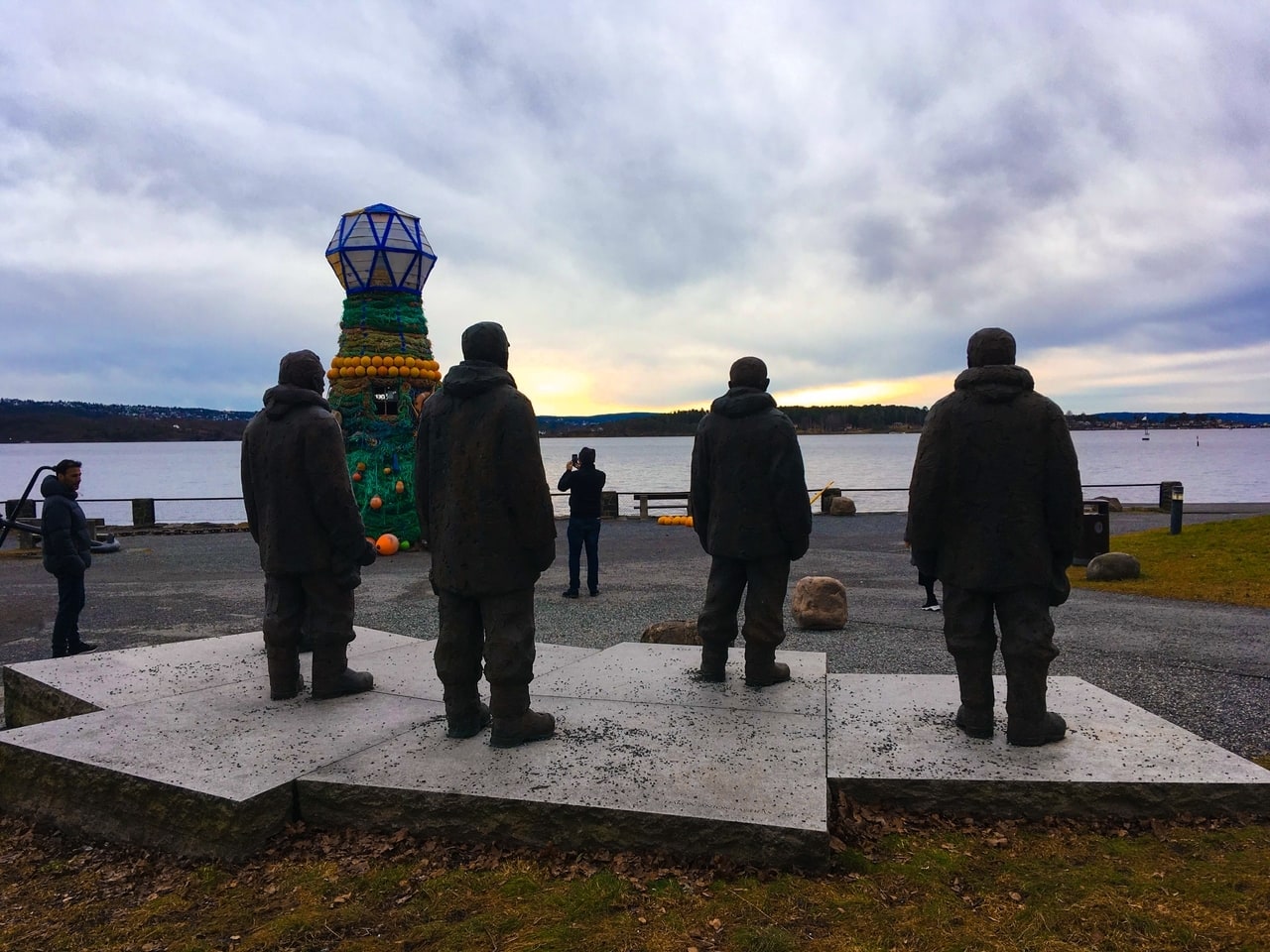 To be honest, I'm really glad I didn't pay full price for this museum. I spent around half an hour here, but by then I was already bored. Compared to the three other fantastic shipping museums right on its doorstep, the Maritime Museum is overpriced and not worth visiting.
This is a reason I loved using the Oslo Pass, as even if a museum sucked it didn't matter, as the entry fee was already included in the price of the Pass.
Norwegian Resistance Museum – NOK 60 (€5.80)
Despite offering the cheapest ticket of any museum I visited, the Norwegian Resistance Museum packs a punch.
Informative and educational, the museum narrates the story of Norway's resistance to its occupation in World War 2. When you hear about the Second World War, you very rarely hear about Norway, so learning about Noway's wartime experience really opened my eyes.
Munch Museum – NOK 120 (€11.50)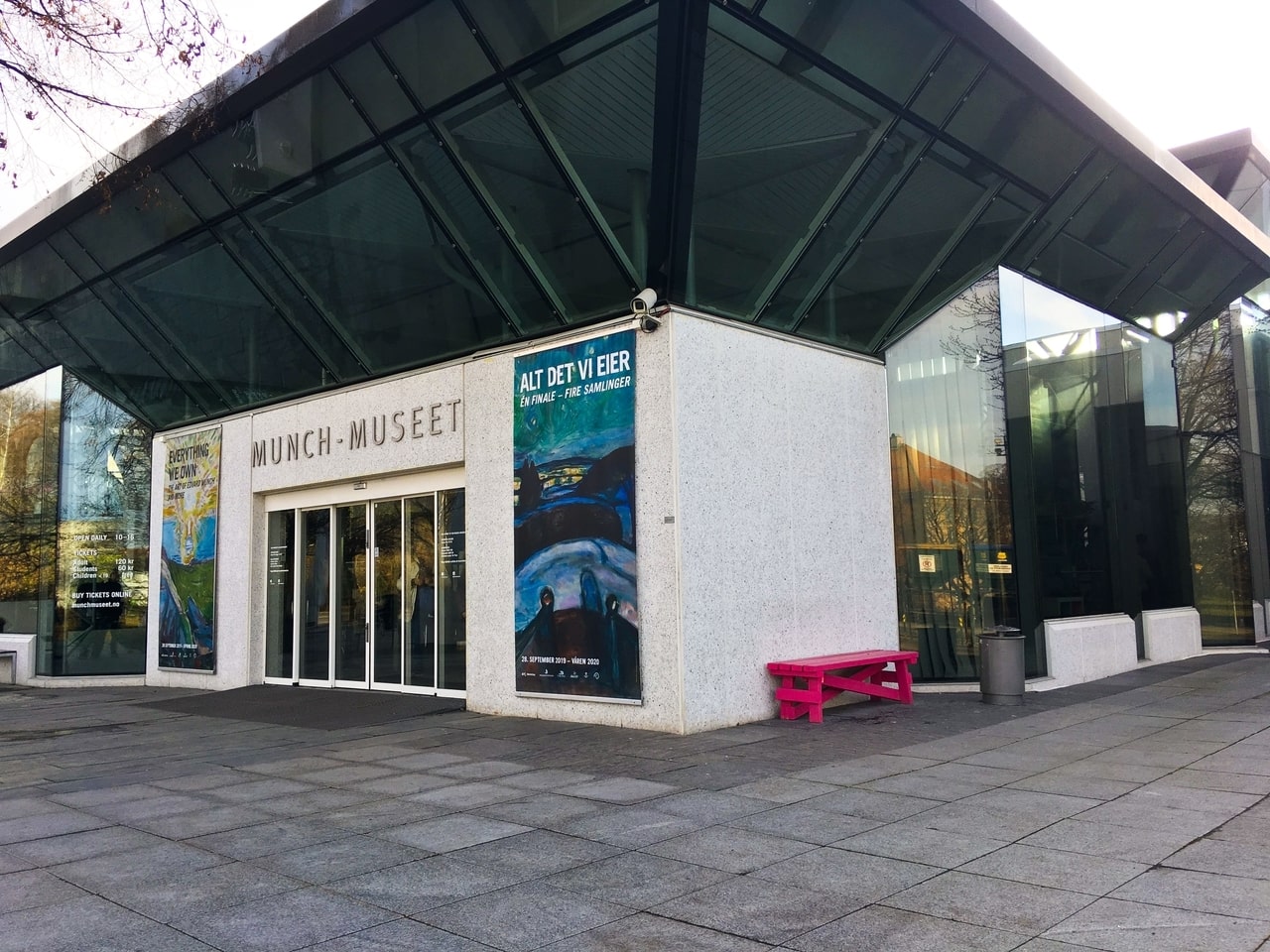 The Munch Museum is currently only displaying a limited selection of pieces from its collection in anticipation of the grand opening of its new premises in autumn of 2020.
I was also gutted to find out that The Scream had been taken off display for preservation. The Scream aside, the museum was seriously lacking in the amount of art on display.
Unless you're a huge art fan this museum is not a must-visit.
Total amount I would have spent on museum entry without the Oslo Pass = NOK 780 (€75.50).
Using the Oslo Pass at Restaurants
If I could offer one tip for using the Oslo Pass it's this: CHECK WHICH RESTAURANTS OFFER DISCOUNTS WITH THE OSLO PASS!!!
The Oslo Pass offers discounts on numerous restaurants across the city, andn purchasing my Pass I had a quick scan of the website. One of the first restaurants on the list was the Hard Rock Cafe, so I rolled my eyes and clicked off the page. I assumed that the only discounted restaurants on offer would be 'tourist' restaurants.
Wrong.
I only realised when researching for this post that a restaurant I ate at TWICE offered 20% off for Oslo Pass holders. Damn…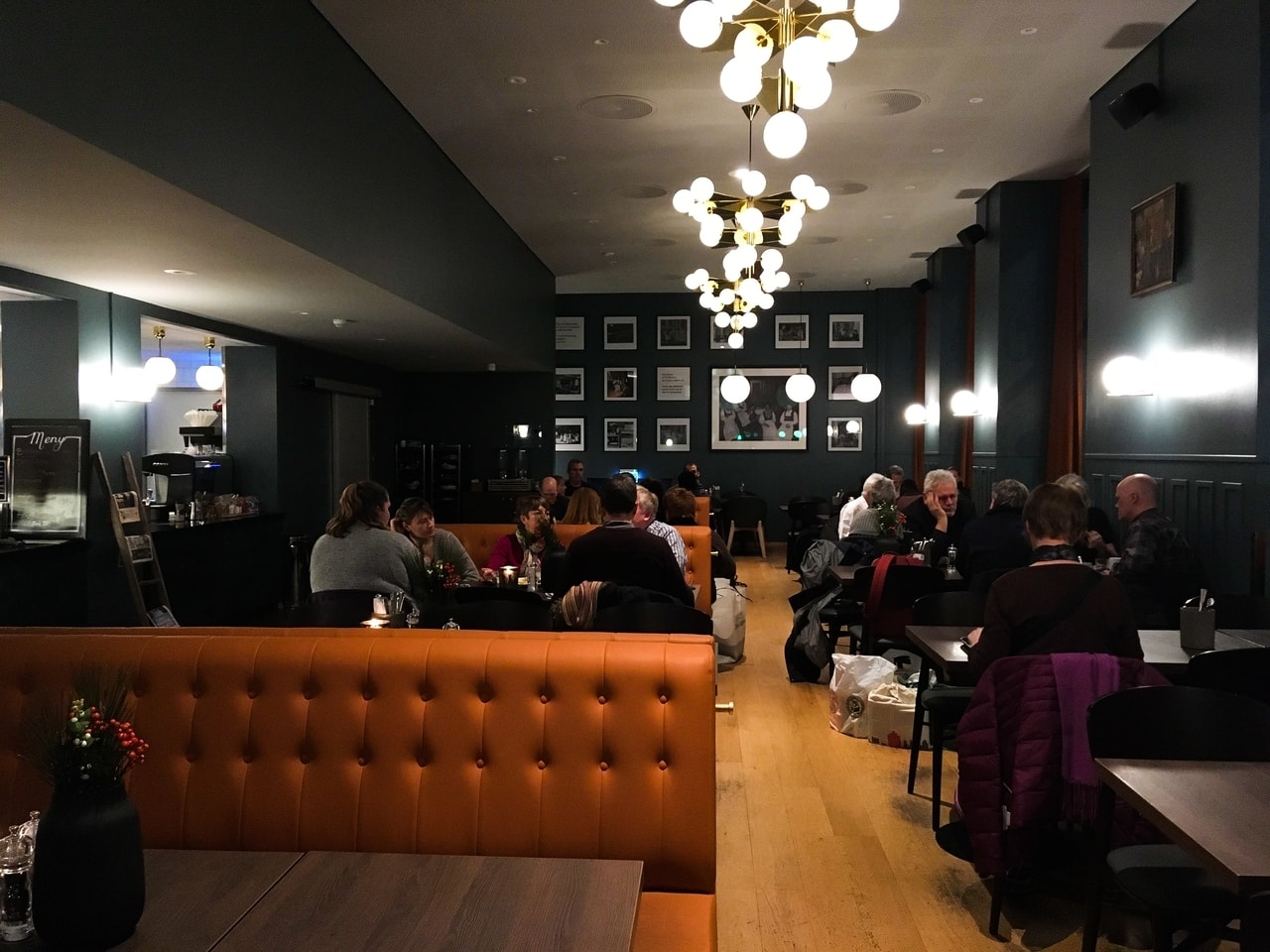 Learn from my mistakes – DO YOUR RESEARCH!
---
Don't forget to check out my other handy posts before your trip to Oslo!:
• 2 Days in Oslo Itinerary: How to See Oslo's Highlights in 48 Hours
• How to visit Oslo on a Budget – Yes, it's Possible!
---
So, Is the Oslo Pass worth It?
Alright *cracks knuckles* it's time to do some maths…
48 hour adult Oslo Pass cost = NOK 655 (€63.55).
Costs if I hadn't used the Oslo Pass:
Transport = NOK 111 (€10.75)
Museums/attractions = NOK 780 (€75.50)
Total cost if I hadn't used the Oslo Pass = NOK 891 (€86.25)
Total savings through using the Oslo Pass = 236 NOK (€22.70).
So, there ya have it, folks. The numbers speak for themselves. The Oslo pass is definitely worth it. Even if I had visited two or three fewer museums I would have pretty much broken even with the pass.
If you're only interested in a few museums, get the 24-hour pass and visit them all in one day to save money. You can then visit all of Oslo's great free attractions on the following day.
Click here to get your Oslo Pass!
Monetary benefits aside, a great benefit of the Oslo Pass is how easy it is. The amount of time saved by scanning my pass instead of buying a new ticket at each museum made buying the Oslo Pass totally worth it. Plus, you don't have to worry if your transport ticket is valid each time.
The Pass is also great for the flexibility it offers. See something that looks interesting? You can go check it out for free! Find yourself with extra time? You can fit in as many museums as you like for the same price!
In my opinion, the Oslo Pass is absolutely worth it and is one of my key recommendations if you're wanting to visit Oslo on a budget.
What's the best city pass you've used? Let me know in the comments!
Liked this post? Pin it!