There is a good chance that this post contains affiliate links. If you make a purchase through them, I may receive a small commission at no extra cost to you! As an Amazon Associate, I earn from qualifying purchases. As ever, all opinions are my own.
Ah, Las Vegas. I've visited this wonderful city twice now, and let me tell you – I have learnt a lot about the city during those trips – including its quirks and many secret tips that will make your first time in Las Vegas a million times better!
When I first visited Vegas I had absolutely no idea what to expect, or how to prepare. After all, Las Vegas is unlike anywhere else in the world! So, to help you plan your first time in Vegas, I've thought about all of the things I wish I knew when I first visited.
So, without further ado, here are the things you need to know for your first time in Sin City!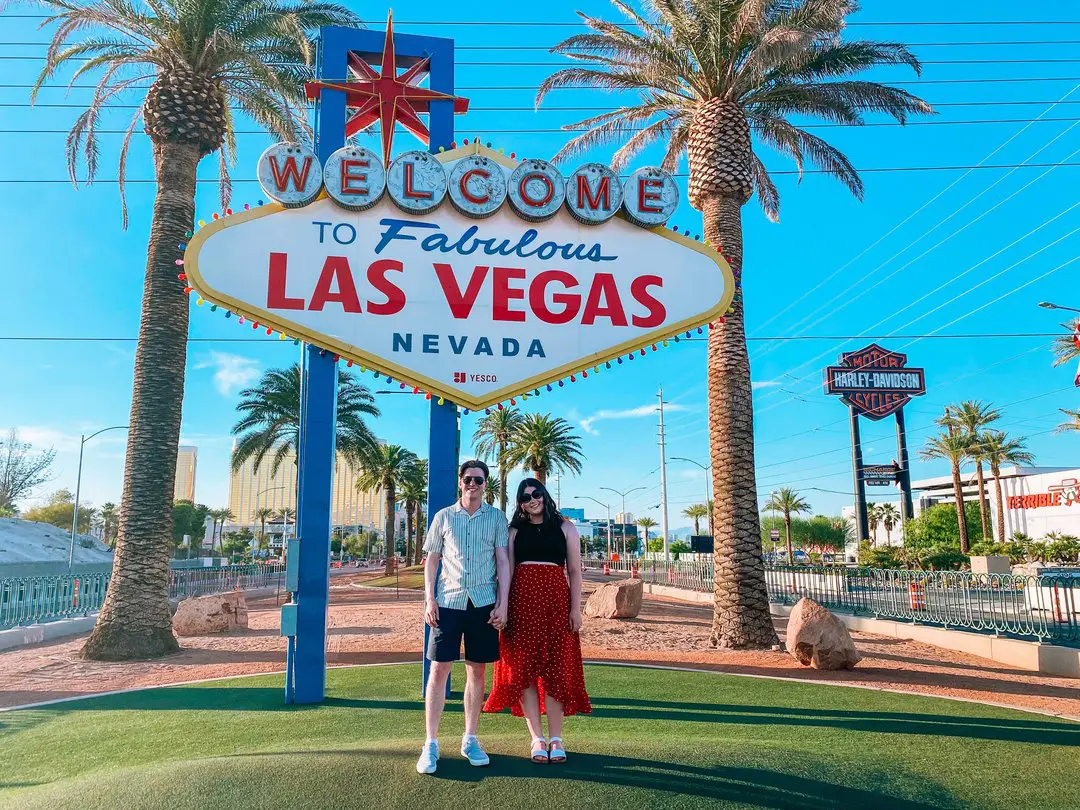 Accommodation Tips for Las Vegas First Timers
1. Don't forget about Las Vegas hotel resort fees
Resort fees are a uniquely Vegas thing, and to be honest they don't make a whole lot of sense. They're basically a per-night fee that's added to the price of your room that you have to pay at most hotels in Vegas.
The idea is that you get extra things for this fee, such as gym access, but some places don't even offer that.
Unfortunately, resort fees are mandatory, so it's really really important to know whether the resort fee is included in the price you pay for your booking or not, or else you'll be hit by a $30+ per night fee on top of what you thought you were paying.
Luckily, on Booking.com it will say in the fine print whether the price you pay includes the hotel's resort fee or not, and the price of the hotel we stayed at did include the resort fee. Phew!
2. Choose your hotel carefully
You may see that a hotel is cheap and on the Las Vegas strip and think "yup, sounds good enough for me!" but it's definitely worth giving your accommodation some extra thought.
Firstly, it's important to have a look at where on the strip your hotel is. If you want to be right in the middle of the action, staying somewhere like the Bellagio or Caesars is perfect.
However, if you want to have a more relaxed stay, it's worth looking at the northern end of the strip, where things are far quieter.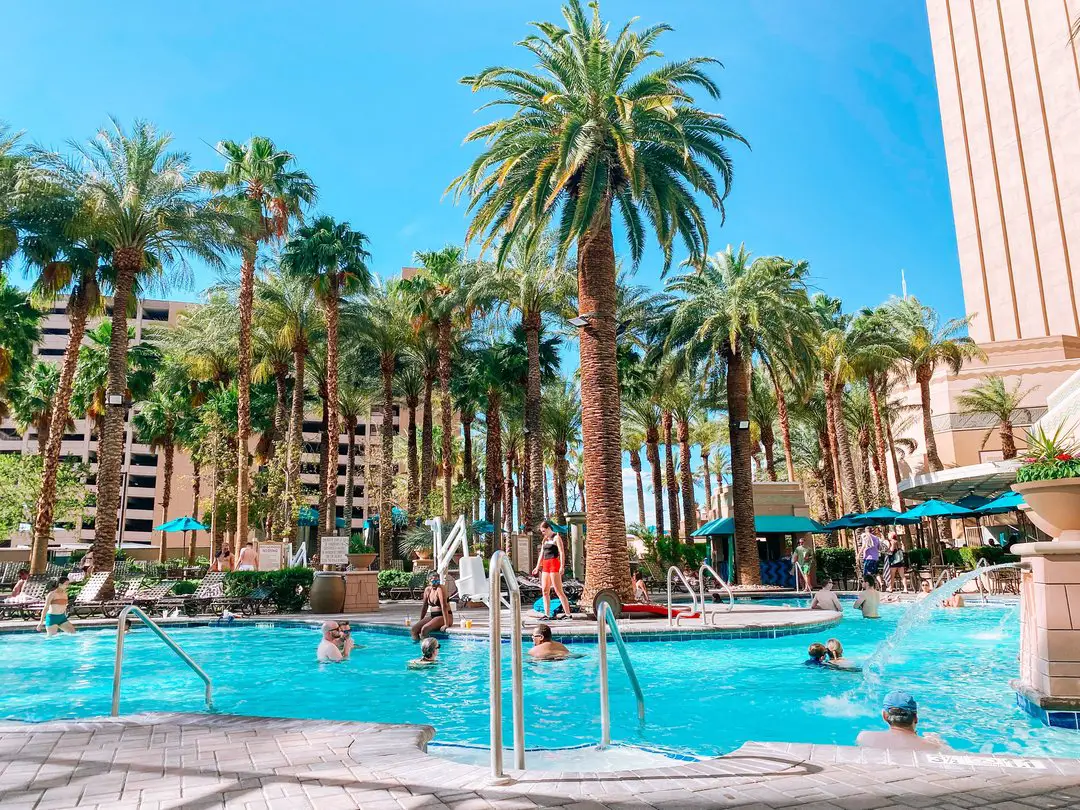 Also, although there are some very cheap hotels in Vegas, check out the reviews first. Circus Circus looks brilliant at first glance since it's super cheap and sounds like fun, but the reviews are pretty poor.
You'll also want to make sure your accommodation has a pool if you're visiting Vegas in summer – you'll be desperate to cool off in the water!
We wanted a place where we could relax away from the hustle and bustle, had great reviews, and a pool, and would be easy to visit both the main part of the strip and Fremont Street.
We therefore stayed at this stunning resort and it was perfect! I highly recommend staying here for your first time in Vegas.
3. Check-in online at your hotel
The check-in lines at some Vegas hotels, especially the most popular ones on the Strip and especially at weekends, can get pretty extreme. Who wants to waste time waiting in line when Las Vegas is waiting for you?
To combat this, many Vegas hotels offer online check-in. You'll get to skip the line, check-in from your phone and enjoy the hotel's facilities until your room is ready. 
Best Things To Do in Vegas for First Time Visitors
4. Visit the hotels just to explore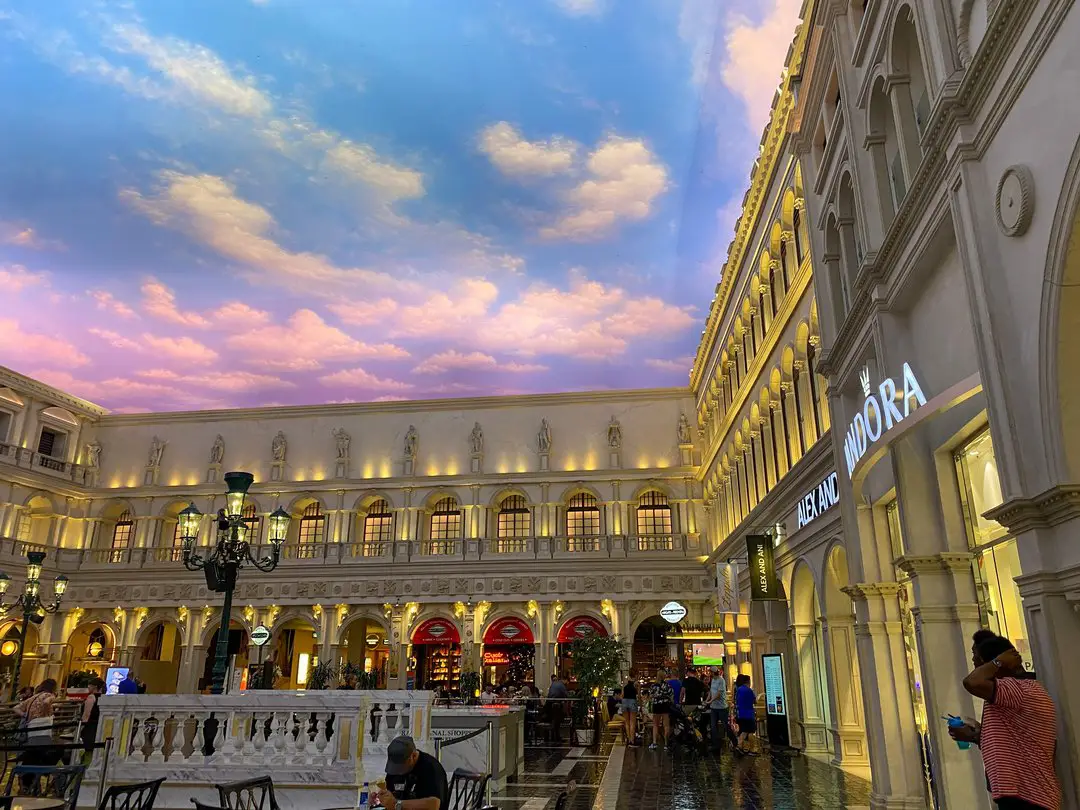 Las Vegas is probably the only place in the world where wandering around inside all of its different hotels is one of the main touristy things to do. But in Vegas, you can't miss the hotels on the Strip
From New York New York hotel, with its epic rollercoaster, Statue of Liberty, and recreations of New York's streets, to the fabulous Venetian, where you can take a gondola ride through the recreation of Venice inside the hotel. You'll never get bored of visiting Vegas' hotels. It's just so much fun! My other top picks include Paris Las Vegas and Caesar's Palace!
Entry to the hotels is free, and you don't need to be staying there. I know that it would be a weird thing to do elsewhere in the world, but in Vegas it's very normal and a popular way to escape the blistering heat outside.
5. Don't miss the top thing to do on your first trip to Vegas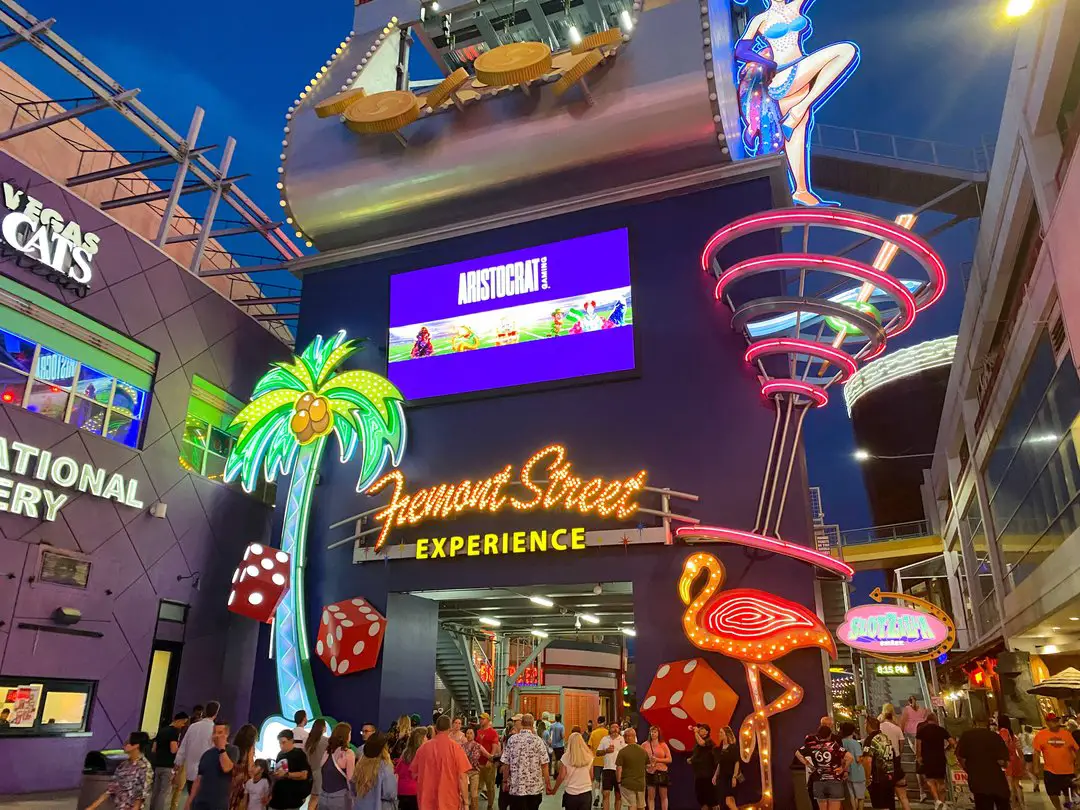 There is so much to do in Vegas that you'll definitely want to come back! However, for any first time trip to Las Vegas there are a few things you absolutely can't miss doing, in my opinion! Here they are:
Exploring the Venetian. This epic hotel has a recreation of Venice, complete with canals and gondola rides, inside it, and it's one of the most interesting hotels to explore in Las Vegas.
Fremont Street Experience. This area in Downtown Las Vegas is absolutely wild, and a whole different experience to the Strip. Plus, drinks are usually cheaper here and gambling minimums are lower. Some people prefer Fremont Street and others prefer the Strip, so the only way you'll know which one you prefer is to visit them both.
Check out the Mob Museum: This is one of the most fascinating museums I've ever been to, documenting the history of organised crime in the USA. Don't miss this!
Welcome to Las Vegas Sign. Self-explanatory, really! Did you even visit Vegas if you didn't get a photo at the sign?
Bellagio Fountain Show. You'll find this outside the Bellagio hotel and shows take place every 30 minutes, between 3pm to 7pm Monday-Friday and every 15 minutes from 7pm to midnight. On weekends, the show takes place every 30 minutes from noon to 7pm and every 15 minutes from 7pm to midnight. It's also free!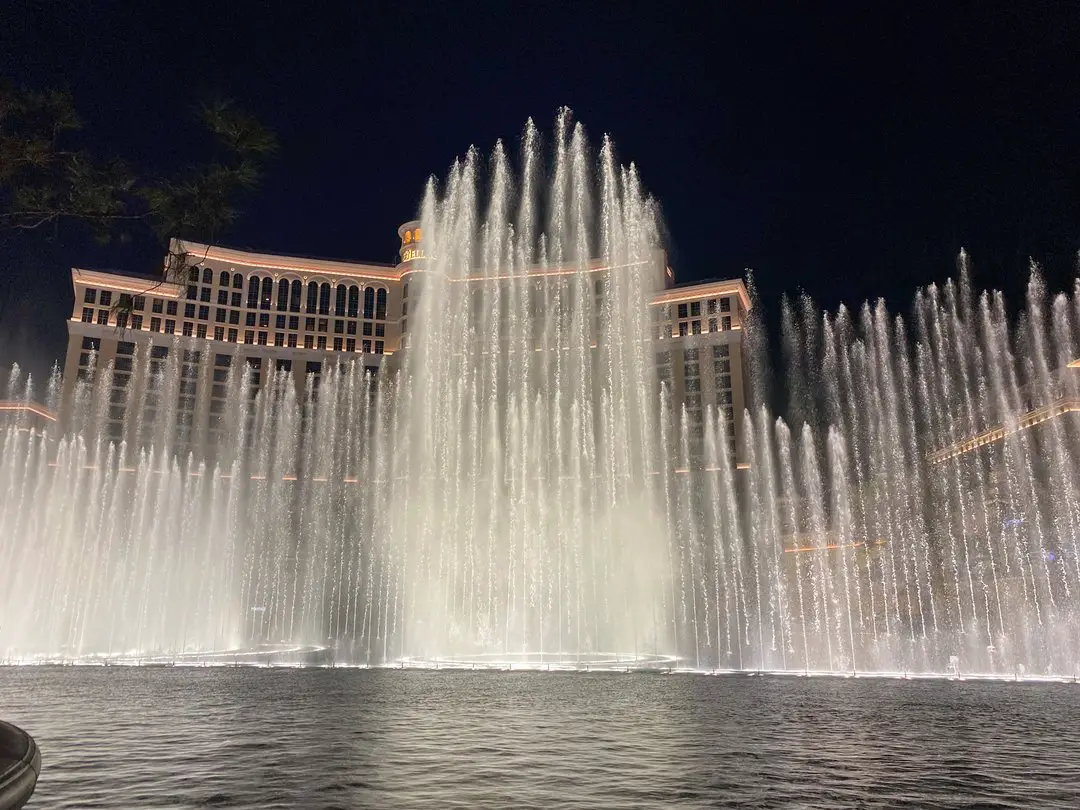 Visit the Grand Canyon. Las Vegas is the perfect base for taking a day trip to the Grand Canyon. I went on this full-day tour and it was easily the best thing I did on my trip!
New York New York. One of the most fun hotels to visit in Las Vegas, the exterior of this hotel looks just like the New York skyline, complete with its own Statue of Liberty!
Flamingo wildlife habitat: A free-to-enter mini zoo inside The Flamingo hotel where you can see real flamingos as well as other exotic animals that thrive in similar habitats.
High Roller observation wheel: massive ferris wheel offering wonderful views of Las Vegas.
Eiffel Tower viewing platform: Inside the Paris Hotel you can take a lift to the top of its replica Eiffel Tower and. Go up to the Eiffel Tower viewing deck at night for incredible views of sin city in all of its neon glory. If you're wondering what to do on your first night in Vegas I recommend this.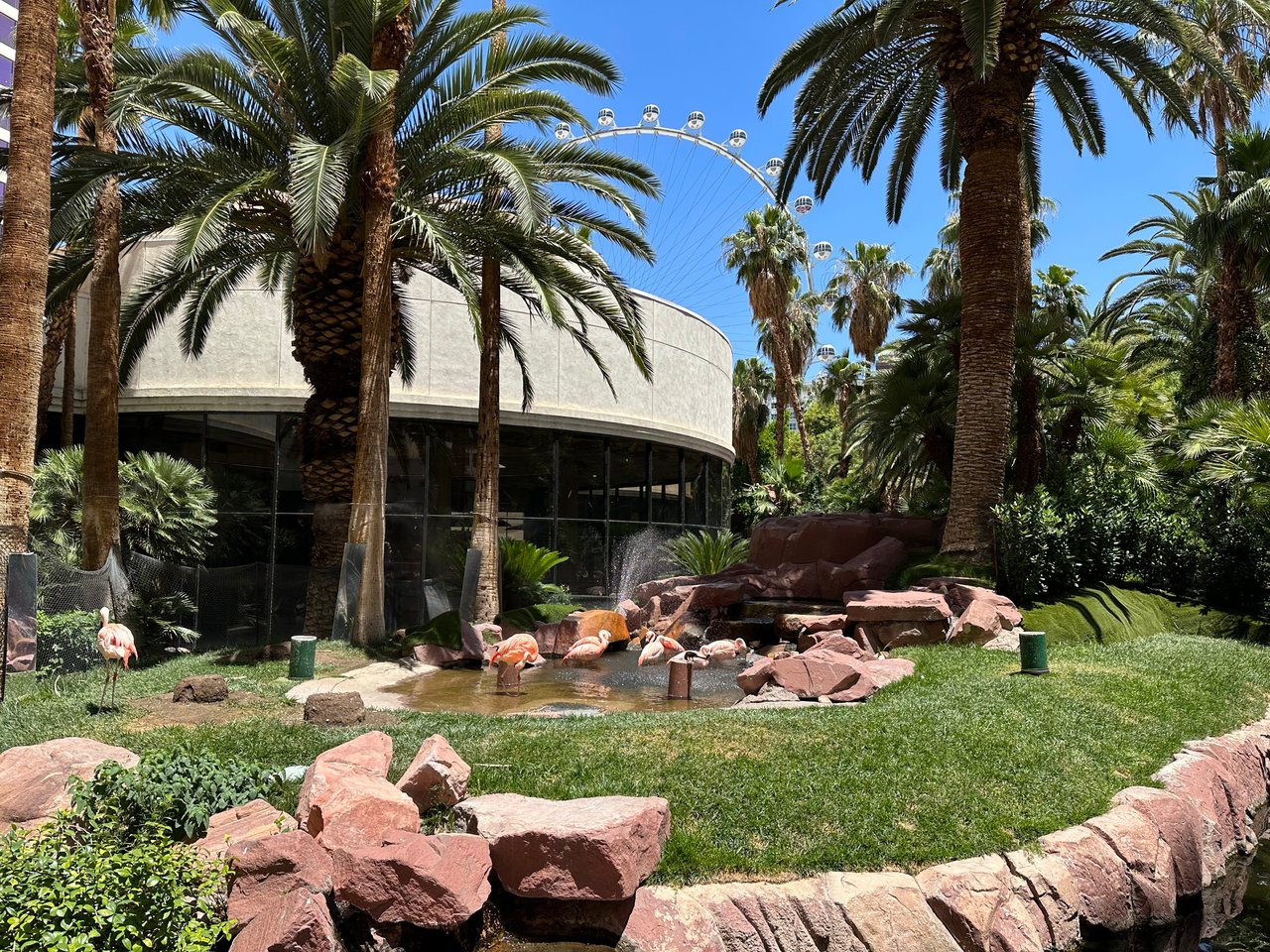 6. Take a day trip
What happens in Vegas stays in Vegas, but if you take a day trip out of the city you'll have an experience you'll want to tell everybody you know about!
Vegas' location makes it the perfect base for visiting some of the most beautiful spots in the USA. The Grand Canyon is the most popular by far, but you could also visit Red Rock Canyon, Zion National Park, Bryce Canyon, or Antelope Canyon.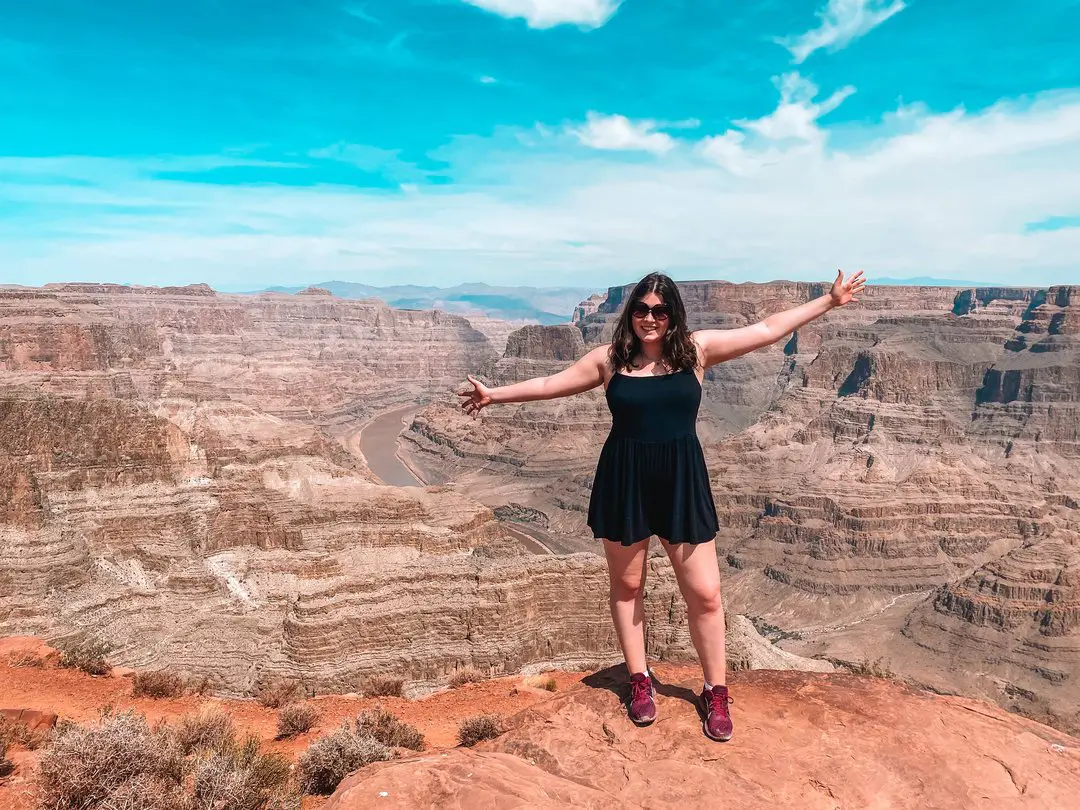 The good news is, you don't even need to hire a car to get there. There are plenty of guided tour options you can join and they're generally very good quality. I went on this Grand Canyon tour from Vegas and I have nothing but brilliant things to say about it.
Here are some other very popular day trip destinations from Las Vegas:
7. Consider the Go Las Vegas Pass
If you're planning to visit a few different paid attractions in Las Vegas, it's worth considering the Go Las Vegas Pass.
You have two options for the pass – either an all-inclusive option for 2-5 days where you can go to as many attractions as you like or an explorer pass, where you can visit a set number of attractions for a certain price.
The Go Las Vegas Explorer Pass is ideal, and will almost definitely save you money, if you're on a short trip to Vegas and trying to pack in as many activities as possible.
I personally didn't pick one up for my trip as we visited Las Vegas for six days and went at a far more leisurely pace, so the pass wouldn't have made financial sense. 
However, if you have a lot of attractions you want to tick off your bucket list in quick succession, it's worth looking into. Find out more here.
8. Be prepared to pay for photos on the Strip
On the strip you'll see all sorts of strange characters roaming around, from showgirls to ripped, shirtless cowboys. They'll all try to reel you in to take a photo with them, but it's important to always remember that you'll be expected to pay for this.
Some of these can feel like a bit of a scam, as I have heard of people being told they have to pay upwards of $40 for photos!
For this reason, if you are considering getting a photo taken with them, you definitely should ask the price in advance. If it's too high, just walk away – they'll probably lower the price.
9. Standing in line at the Las Vegas Sign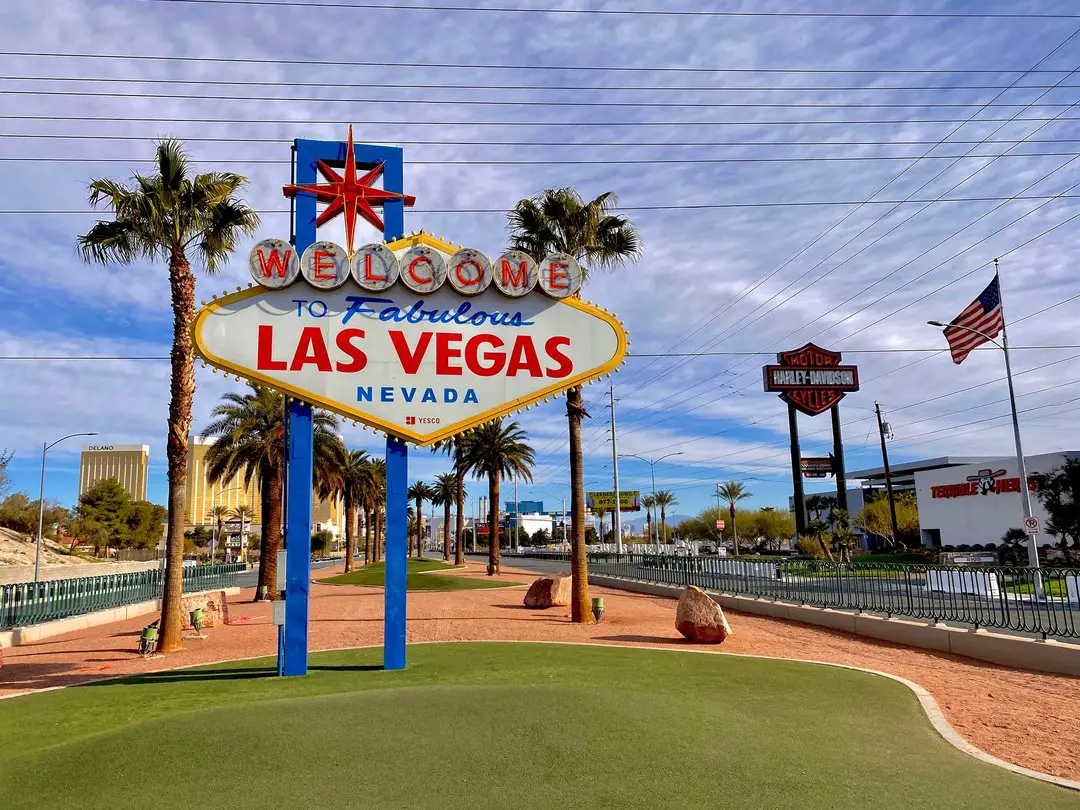 We've all heard of the Welcome to Las Vegas Sign, and getting a photo here should be on every person's bucket list for their first time in Las Vegas. However, there is pretty much always a queue to take photos at the sign (unless you visit at 6am).
There isn't any shade in the area where you'll have to queue, so if you're heading there in the summer make sure you have plenty of sunscreen and water.
I didn't have to queue for much longer than 10 minutes on a Wednesday at around 5pm, but I've heard the queues are much worse at the weekend.
So, either make sure you allocate a decent amount of time for waiting in line for your photo at the Las Vegas sign, or visit on a weekday.
Read More: Everything You Need to Know Before Visiting the Las Vegas Sign
10. Vegas has surprisingly good museums!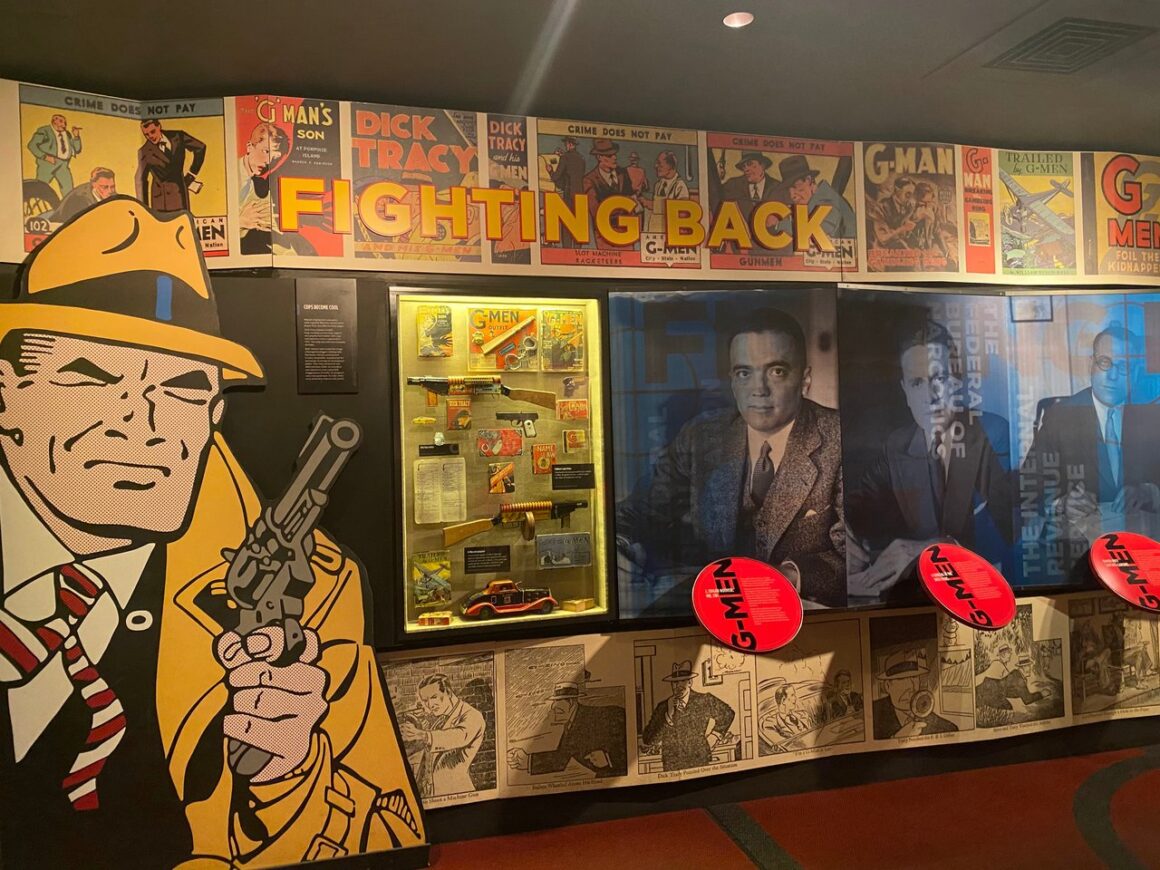 I know, I know, Las Vegas hardly screams "world class museum destination!" but it really is. This is one of my secret Las Vegas tips – don't miss the awesome and underrated museums here.
I've already mentioned the Mob Museum, and that's because it firmly deserves its position on my list of must-do things for your first time in Las Vegas. However, there are plenty of other weird and wacky museums in town!
The Neon Museum is one of the coolest and most unique things to do in Las Vegas. It's home to over 200 historic and retired Las Vegas signs that are lit up for you to check out every day from 2pm. It's one of those cool "only in Vegas" experiences.
The Atomic Testing Museum delves into Nevada's complicated role in atomic testing, and the effects of these tests, and the development of atomic weapons, on the world. It's thought-provoking, and slightly terrifying, but an absolutely brilliant museum.
Titanic: The Artifact Museum has been running inside the Luxor Hotel for years and is a must-visit for any Titanic fans. Inside, you'll get to check out salvaged artifacts from the Titanic wreck site, including a huge chunk of the ship itself!
Tips for Getting Around in Las Vegas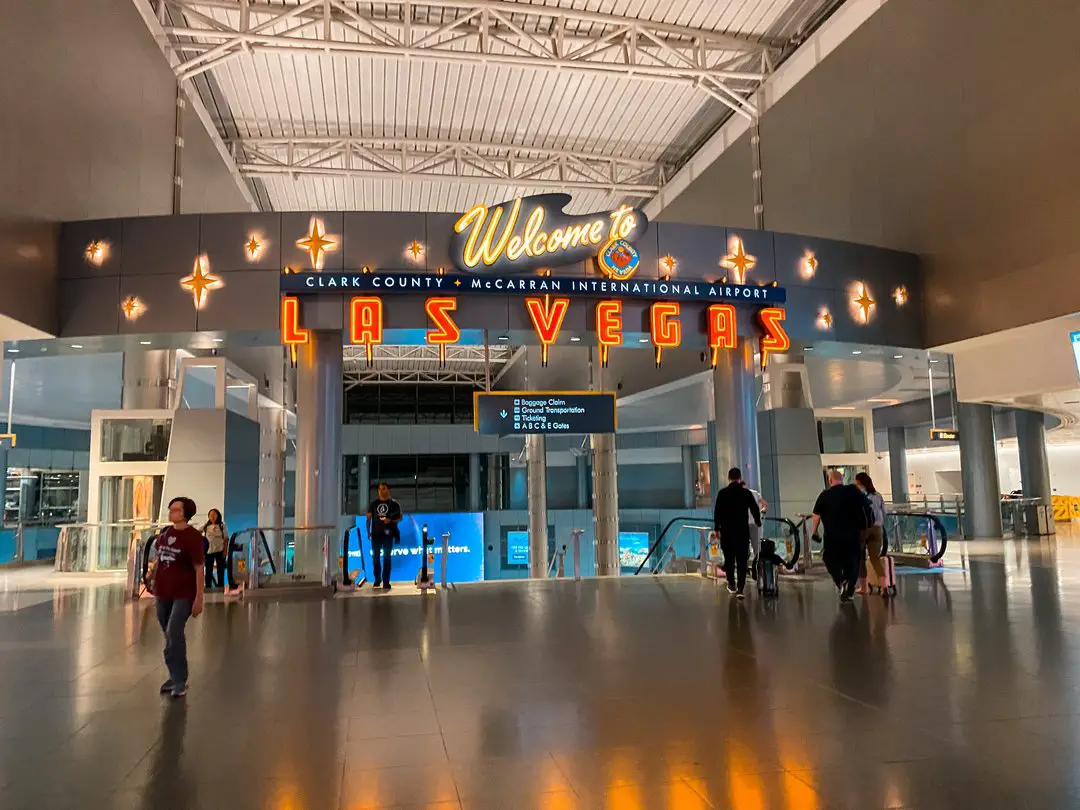 11. You don't need to rent a car in Vegas
Everybody thinks that the second you touch down in the US you'll need to have a car to get literally anywhere. Whilst that's true for a lot of places, it's definitely not true for Las Vegas. Especially for your first trip to the city!
I have a dedicated post on how to get around Las Vegas easily without a car, but, in short, the Deuce bus is going to become your new best friend.
This bus route runs 24 hours a day, hits all of the tourist spots on the Strip and Downtown Las Vegas, and it's affordable. You'll rarely have to wait more than ten minutes for a bus unless you're catching it at like 3am.
Tickets cost $6 for a 2-hour pass, $8 for a 24-hour pass, and $20 for a 3-day pass. I bought the three-day pass twice for my 6-day trip and it was great value. I must have taken around 25 journeys, which reduces my average journey cost to a meagre $1.60. Nice!
12. Distances are bigger than they look on the map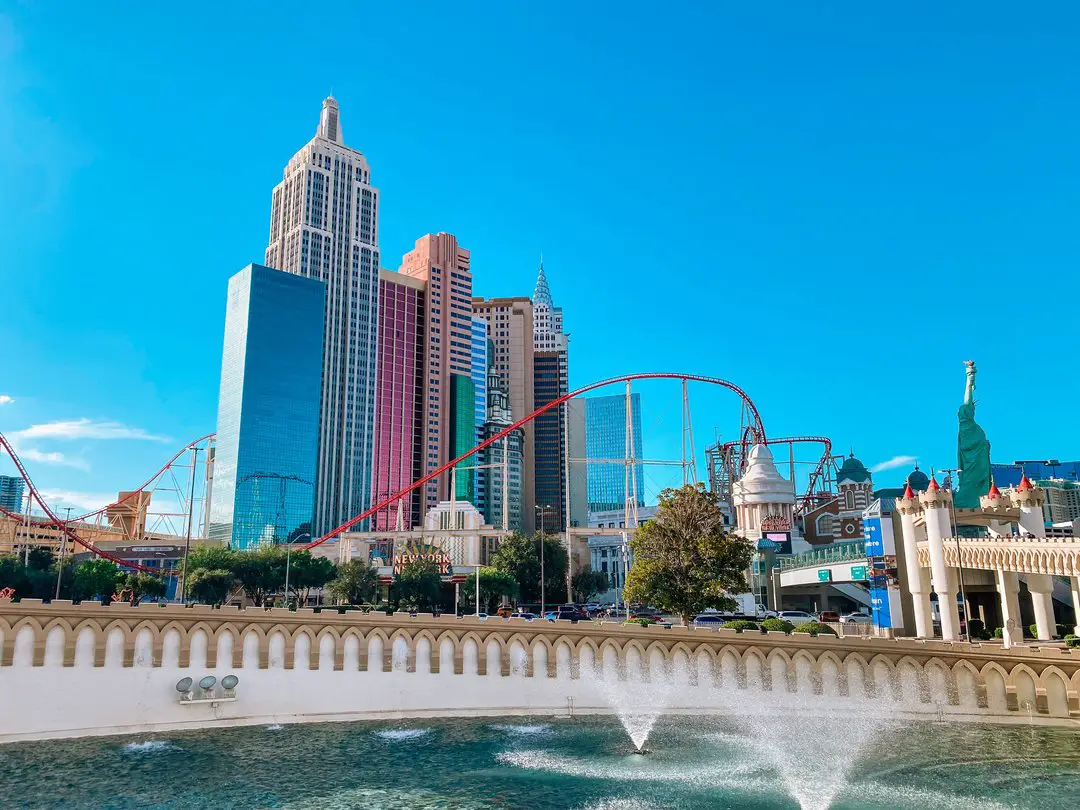 When planning my Las Vegas itinerary, it looked like all of the attractions were within walking distance of each other, so I planned to explore Las Vegas mostly on foot.
Hahahahaha. What a naive, naive person I was.
It might look like the attractions in Las Vegas are right next door to each other, but once you're actually on the ground in Vegas you'll realise very quickly that these places are actually quite far apart!
For example, on a map it looks like the Cosmopolitan and New York New York are next door to each other. Nope! The distance between them is actually an 18-minute walk!
And I know, an 18-minute walk doesn't sound too bad at all. However, when it's 42°C (107°F) outside, those will feel like the longest 18 minutes of your life. I highly recommend getting a Deuce bus pass to get you from A to B in sweet, sweet air-con whilst in Las Vegas.
13. Wear comfortable shoes
You'll walk a LOT in Las Vegas – even if you're spending all your time indoors. Hotels are huge, malls are huge, the distances between buildings are huge… You get the idea.
Your new pair of sandals may look super cute, but when they're giving you blisters one hour into your day you'll know you messed up. Play it safe and wear comfortable shoes for your Las Vegas sightseeing!
Tips for Visiting Las Vegas Bars & Casinos
14. Enjoy free drinks at the casinos
It sounds too good to be true, but I promise it's not – if you're gambling at the casino, casino waitresses will approach you and ask you if you'd like a drink.
You can order whatever you like – wine, beer, cocktails – and all you have to pay is the waitress' tip of a dollar per drink. It's the best money-saving hack in Vegas!
Although this is a well-known tip for frequent visitors to Vegas, many first-timers don't know this (and this included me!). 
Not all casinos are equal when it comes to the free drinks, though. My top tip is to scout out the casino before you start gambling to check that waitresses are walking around the area you want to gamble in. If you see them circulating, go ahead! The waitresses will find their way to you, or you can flag them over.
There's this misconception that you have to be spending a lot of money at the casino to get free drinks, but in my experience that's not the case. My maximum bet was $5 and I was served free drinks at most of the places I went.
At the end of the day, the waitresses don't care how much you're betting as long as you tip them. For free drinks, I recommend New York New York, the Cromwell, and Caesar's Palace! These are also my top picks for the best casinos for your first time in Vegas, as well as Mandalay Bay, which is lovely and quiet.
15. Don't buy drinks at the casino bar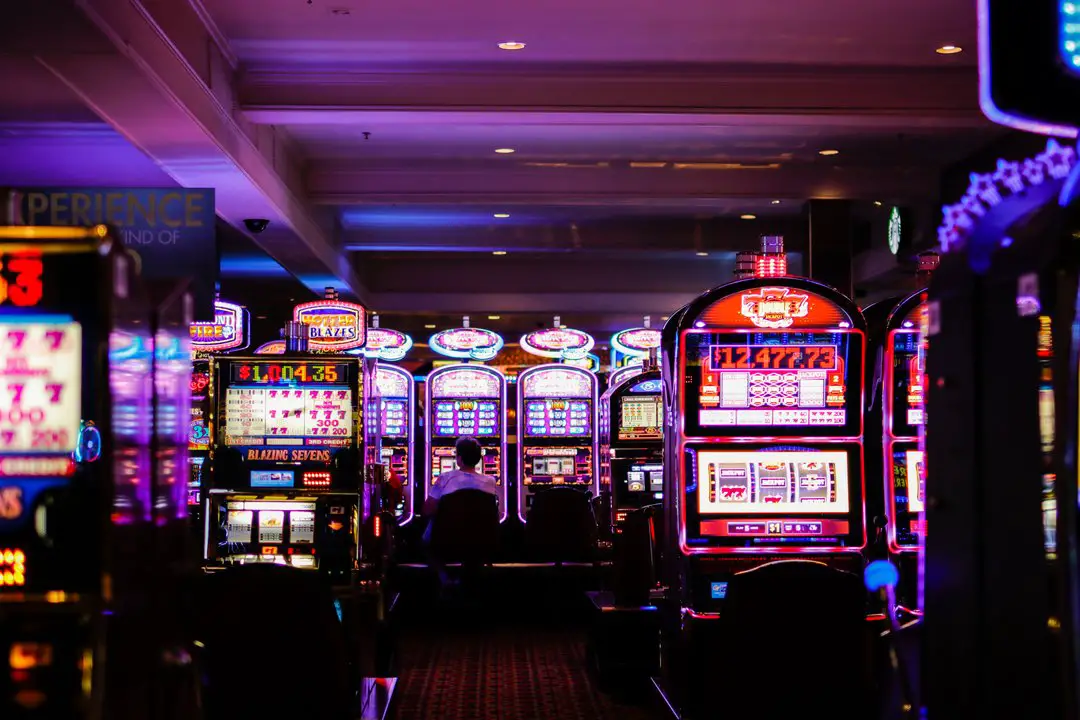 This is another rookie mistake I made my first time in Las Vegas. You just fancy a drink, without gambling, so you head to the casino bar and order a beer. And then you have to pay $13+ for a Miller Lite. Yikes!
Instead, even if you're not interested in gambling, it's worth putting ten dollars or so into a machine that you can make it stretch in (like roulette) and make the lowest bets possible. Ideally, you're looking for a roulette machine that has a minimum bet of $1-$3. 
If you go really slowly and have a good run, you can make that $10 last long enough to have a few free drinks from the casino waitress. It's a no-brainer!
16. $1 roulette at The Cromwell
This follows on from the tip above, but if you're a gambling newbie and want to learn with low stakes (and enjoy a few free drinks whilst you do) I recommend heading to the Cromwell casino. It's one of the quieter ones on the strip and is a much more relaxed environment. 
Here, look for their roulette machines that have $1 minimum bets. Here, you can make $5 or $10 stretch for ages!
It also means you can enjoy gambling without worrying about losing a tonne of cash. Oh, and their waitress service is probably the best I came across in Vegas, so they'll keep you topped up with free drinks.
17. Don't forget club entry rules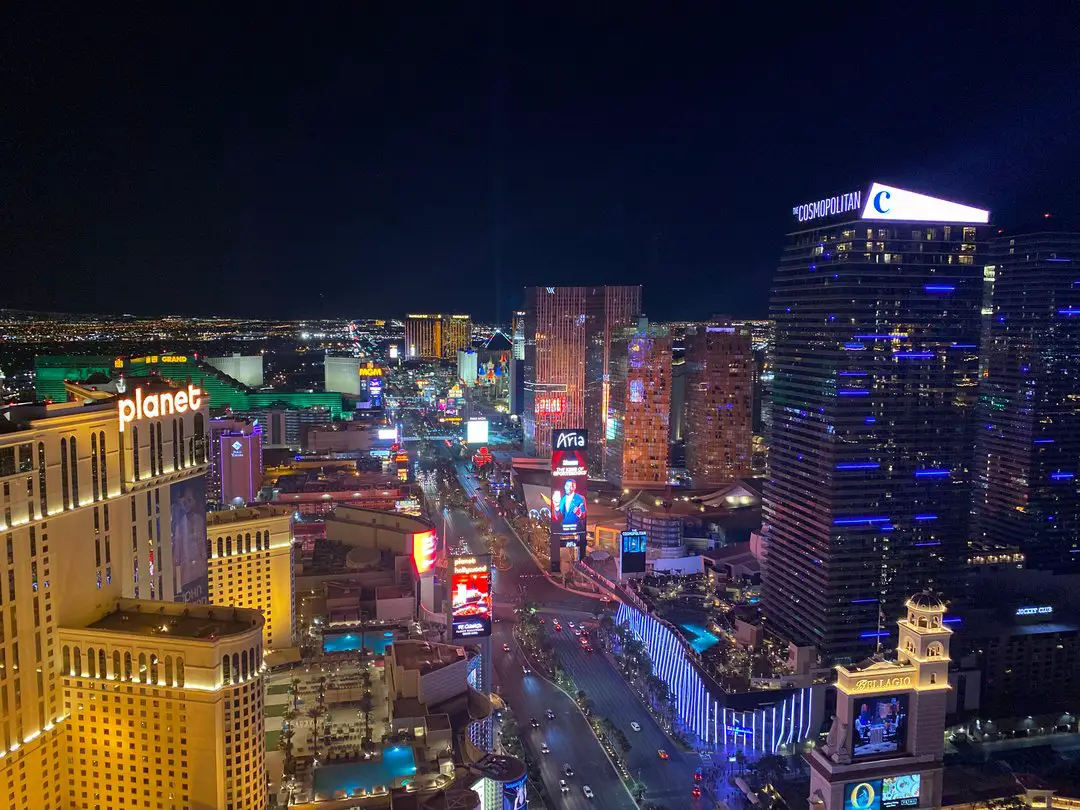 At most Las Vegas day and night clubs, you'll usually be able to get on the guestlist for free or discounted entry if your group either has more women than men or if your group has equal ratios of men to women.
It seems pretty archaic to me, but hey, those are the rules…
If you're visiting Las Vegas as a group of guys it's also worth doing your research, as some clubs might not even let you in if you don't have any women with you.
So, if you're planning to go clubbing in Las Vegas I recommend researching the guestlist ahead of time and getting your name on it and, if possible, heading to the club in a group with an equal ratio. 
18. People can smoke in casinos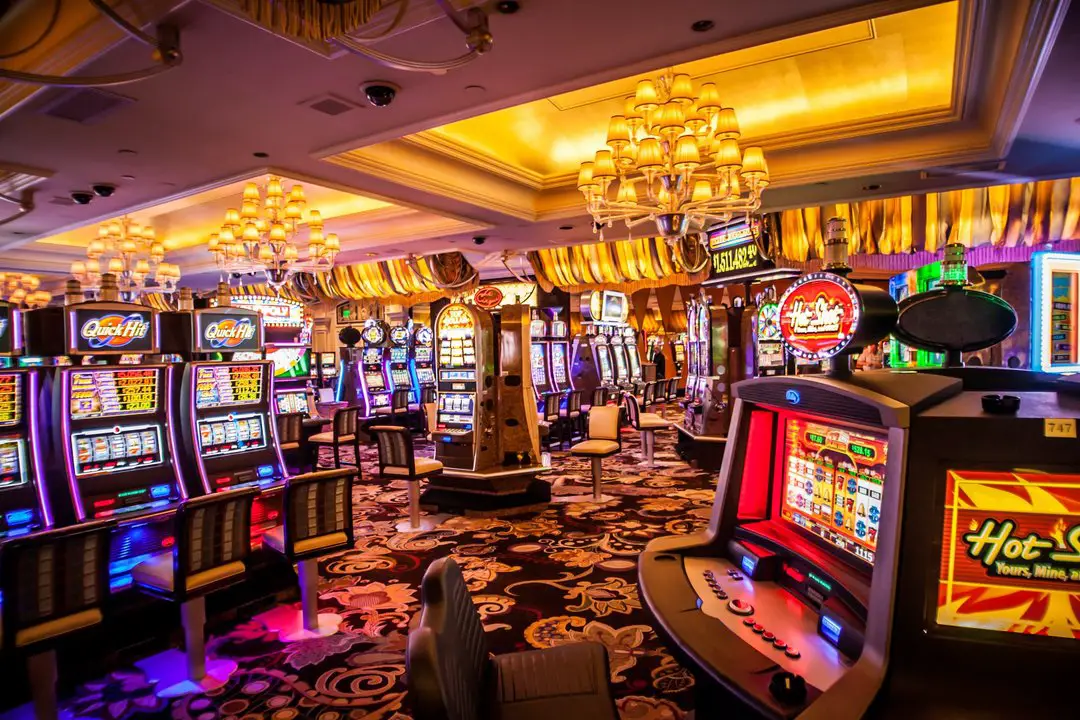 This took me by surprise because I didn't realise this was legal, but in most casinos in Las Vegas people are allowed to smoke cigarettes.
I find the smell of cigarettes absolutely gross, so it influenced the casinos I chose to spend time in, but obviously if you smoke this is probably welcome news.
The smokiest casinos I went to in Vegas were definitely the Flamingo and Planet Hollywood. The least smoky were New York New York, Mandalay Bay and the Cromwell.
Of course, though, this was just my experience and totally depends on who else is in the casino with you at the same time.
19. Set yourself a gambling budget and stick to it
It's so easy to get carried away when you're gambling for the first time in Las Vegas. The casinos are actually designed to do just that!
You're an adult, and I'm not here to tell you how much you should allocate to your gambling budget, and how much you can afford, but I recommend choosing a gambling budget for your entire time in Vegas, and sticking to it. No ifs, no buts.
I don't want any of my readers to return home from Vegas totally broke!
The great thing about setting a budget for the entire trip means that you need to pace yourself, so it's easier to walk away each night before things get crazy. Look after yourself 💕.
20. Visit the Las Vegas Arts District
You should absolutely experience the Las Vegas Strip at night at least once. There's nothing else quite like it! However, it's definitely not everybody's cup of tea. Once I had spent one night on the Strip, I knew that was enough for me.
If going out in your jeans and trainers to drink craft beer and eat barbecue sounds more your vibe, you'll LOVE the arts district in Las Vegas. We went to Hudl Brewery and it was fab!
The arts district is located between the Strip and Fremont Street, and you can get here on the Deuce bus. It's where the locals go out, and you'll find a far more laid-back, casual vibe here.
There are SO many craft breweries here you won't even know where to start, and you can't really go wrong as they're all so great.
Plus, drinking here is definitely cheaper than on the Las Vegas Strip, which is always a win!
General First Time in Las Vegas Tips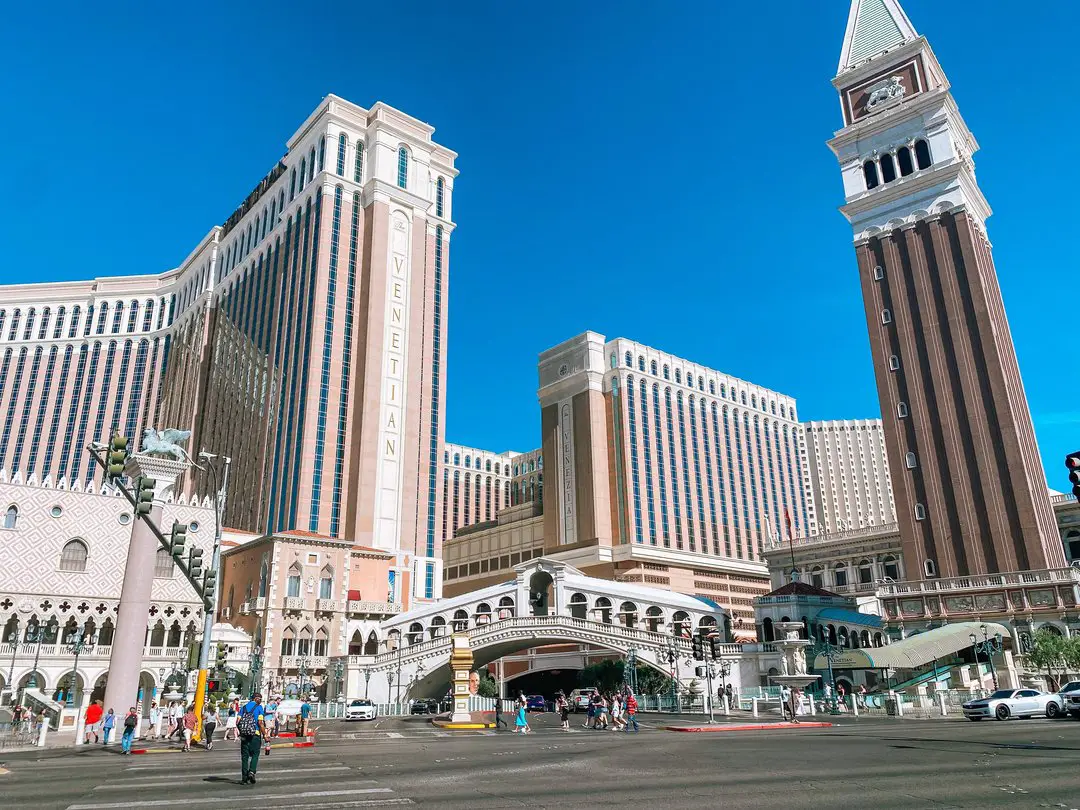 21. Book as far in advance as possible
Club guest lists, Grand Canyon tours, restaurant reservations… If you have time, it's definitely worth booking your must-visit destinations in Las Vegas as early as possible.
Many people plan their Vegas trips for months or even years, so popular things do book up ahead of schedule, and lines at the club can be huge if you're not on the guestlist.
Plus, if you're visiting Vegas at the weekend you should be even more organised. The city becomes very busy and if you leave things to the last minute you'll end up with the lower quality or overpriced hotel rooms to choose from, tours booked up, and having to pay more on the door at the bar or club.
So, if you can, be organised and book in advance!
---
Las Vegas is so much fun – even if you're not gambling! There are loads of interesting places to see, things to do, and fun day trips to take from Vegas, and you'll almost definitely leave the city already planning your next trip there.
I hope my tips have helped you to plan your first time in Las Vegas, and I hope you have a fabulous time!
Liked this post? Pin it!