There is a good chance that this post contains affiliate links. If you make a purchase through them, I may receive a small commission at no extra cost to you! As an Amazon Associate, I earn from qualifying purchases. As ever, all opinions are my own.
Want to visit the Halloween capital of America? Then get ready, because Salem has some incredible things to do on a day trip – from the historical to the haunted. People from all over the world have heard of Salem, whether that's because of the witch trials or the movie Hocus Pocus. 
Most people visit Salem from Boston on a day trip, and, since it's just 17 miles away, this makes perfect sense! One day is the ideal amount of time to spend in this fascinating city.
I was so unbelievably excited to visit Salem on my US trip, and it didn't disappoint. To help you plan your epic day trip I have created this ideal one day in Salem itinerary. Rest assured that it includes all of the the very best things to do and places to see. 
Let's go!
Day trip to Salem from Boston – How to Get There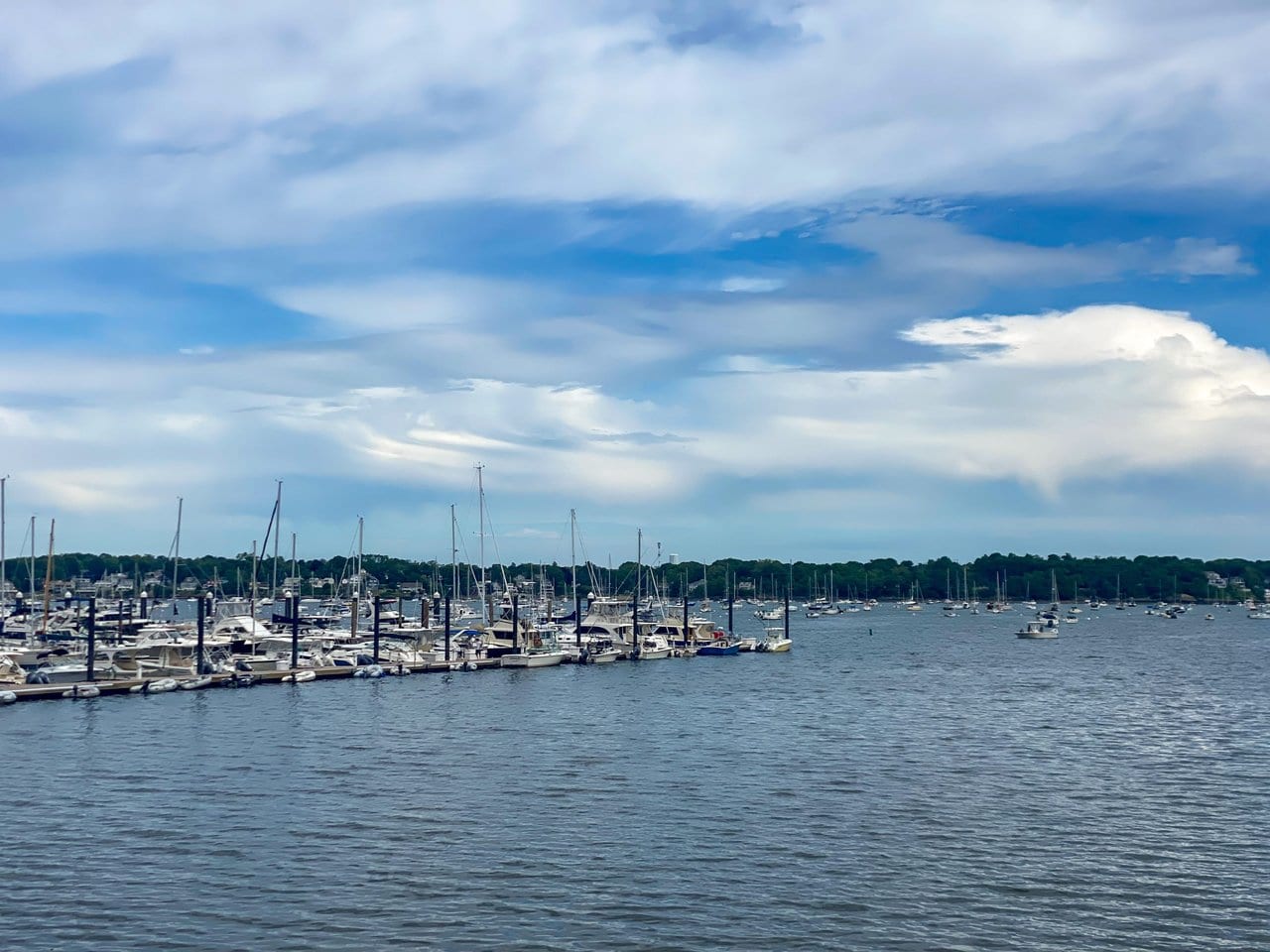 By Train
You can usually catch the Newberry/Rockport train from Boston's North Station. The journey takes around 30 minutes and costs $8 each way.
By Bus
From the Wonderland T station in Boston you can catch a direct bus (number 455) to Salem. This journey takes around an hour and is the cheapest way to get to Salem. It costs just $1.75 each way with a Charlie Card! 
By Ferry
The most fun way to get from Boston to Salem, by far, is to take the ferry!
The journey takes around 1 hour and is the perfect way to start your Salem day trip in style! It's far more scenic than taking the bus or train. Plus, since a visit to Salem is sure to be such a memorable event there's no reason not to celebrate!
A one-way ticket costs around $27, with a return ticket costing $49. If you're keen to stick to a budget head to Salem on the ferry and return on the bus. It's the perfect way to balance out your transportation costs.
Click here to book your ferry tickets!
Salem One Day Itinerary
You don't need to arrive in Salem super early since there aren't a million things to do here, so enjoy that lie-in! I recommend arriving in Salem at around 11-11.30am so you'll be able to check out a few attractions before lunch.
Stop 1 – The Witch House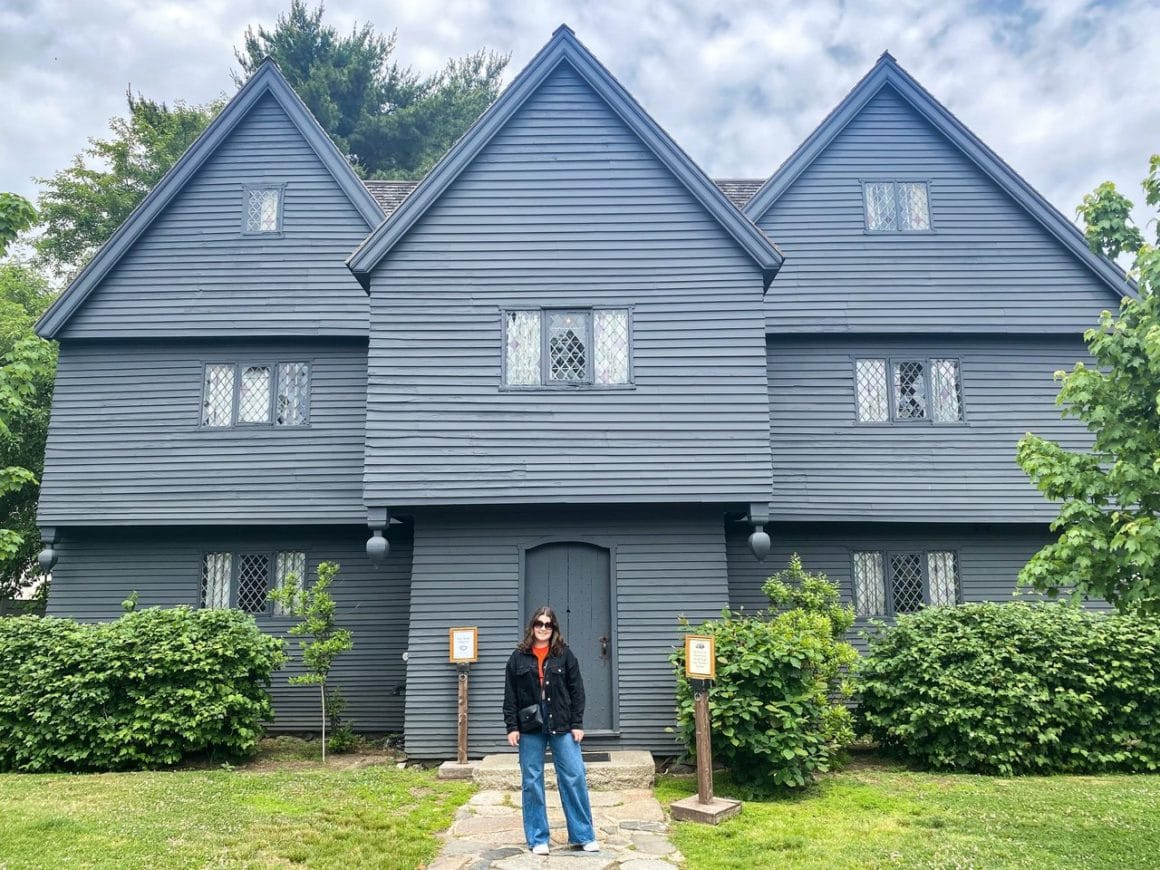 Why not start your day trip to Salem with the best attraction in Salem – The Witch House! Also known as the Jonathan Corwin House, this place was the home of the judge who presided over the Salem Witch Trials in 1692.
This black-painted house is the quintessential Salem landmark, and a trip to Salem without a visit here would be a waste!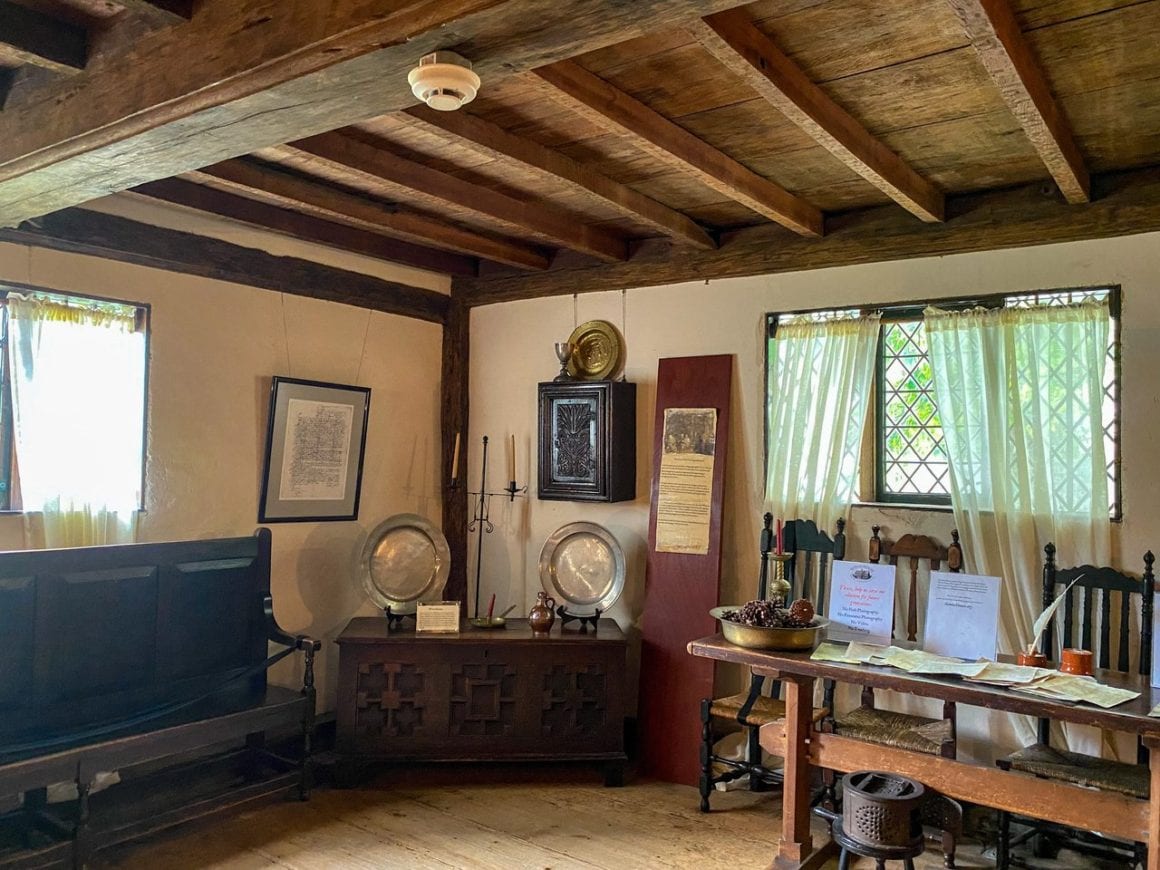 Entry costs $9, and inside you'll find the house restored to how it probably looked during the era of the witch trials. There are a few historical artefacts here, as well as plenty of information regarding the Salem witch trials and life in Salem in the 17th century.
The house itself is pretty small so you'll probably only need 30-45 minutes here. Be prepared to queue here, though, if you're visiting in October!
Stop 2 – Ropes Mansion and Garden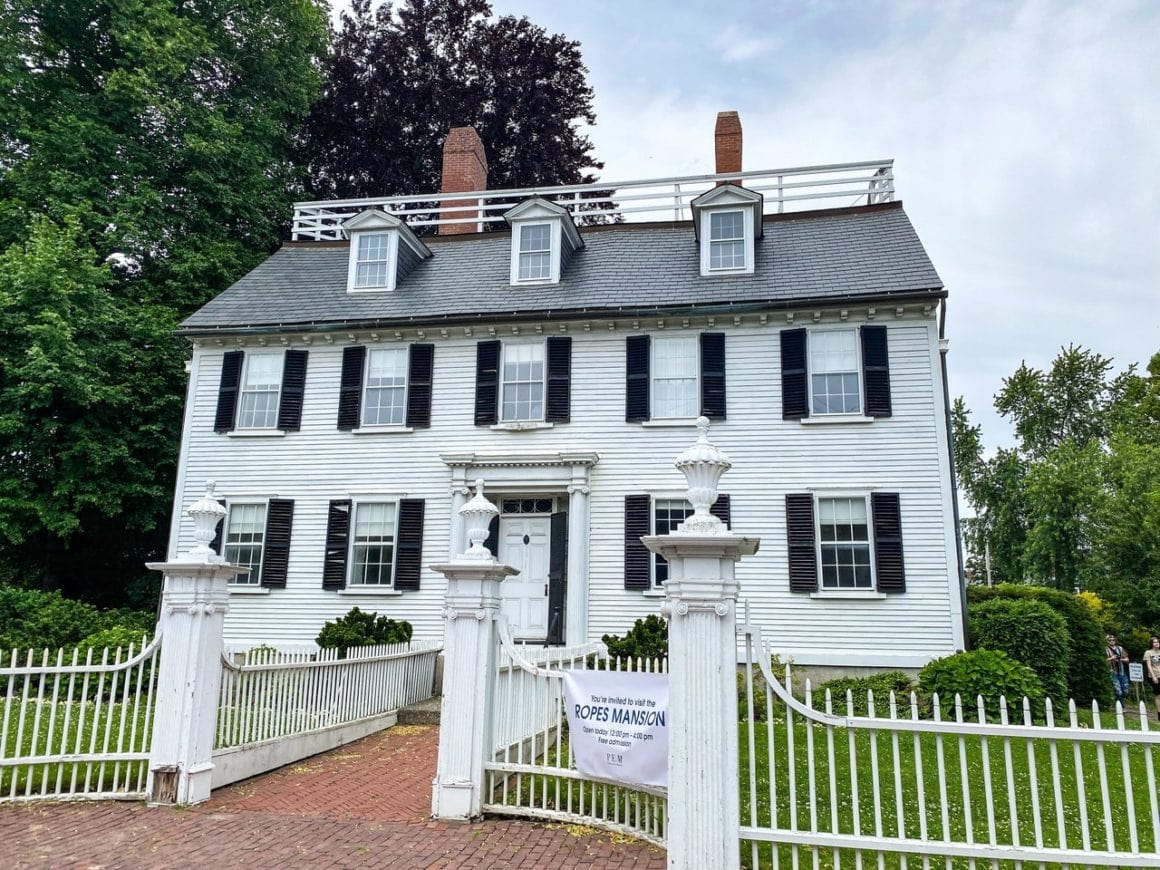 Just a couple of buildings down from the Witch House is the Ropes Mansion and Garden, built in the 1720s.
This stunning building was built for Samuel Bernard, a local merchant, before it was passed to Judge Nathaniel Ropes Jr in the 1760s. The house was occupied by the Ropes family until 1907, and it opened as a museum in 1912.
The Ropes Mansion is free to enter. Wahoo! It also has passionate guides who can answer any question you have on the history of the house as well as the history of Salem. 
The gorgeous Ropes Garden is located behind the mansion. It's small but lovely, with a small pond, flowers, and vines. It's a peaceful spot to wander around for a few minutes and imagine what life would have been like for the Mansion's inhabitants.
Stop 3 – Lunch at Bambolina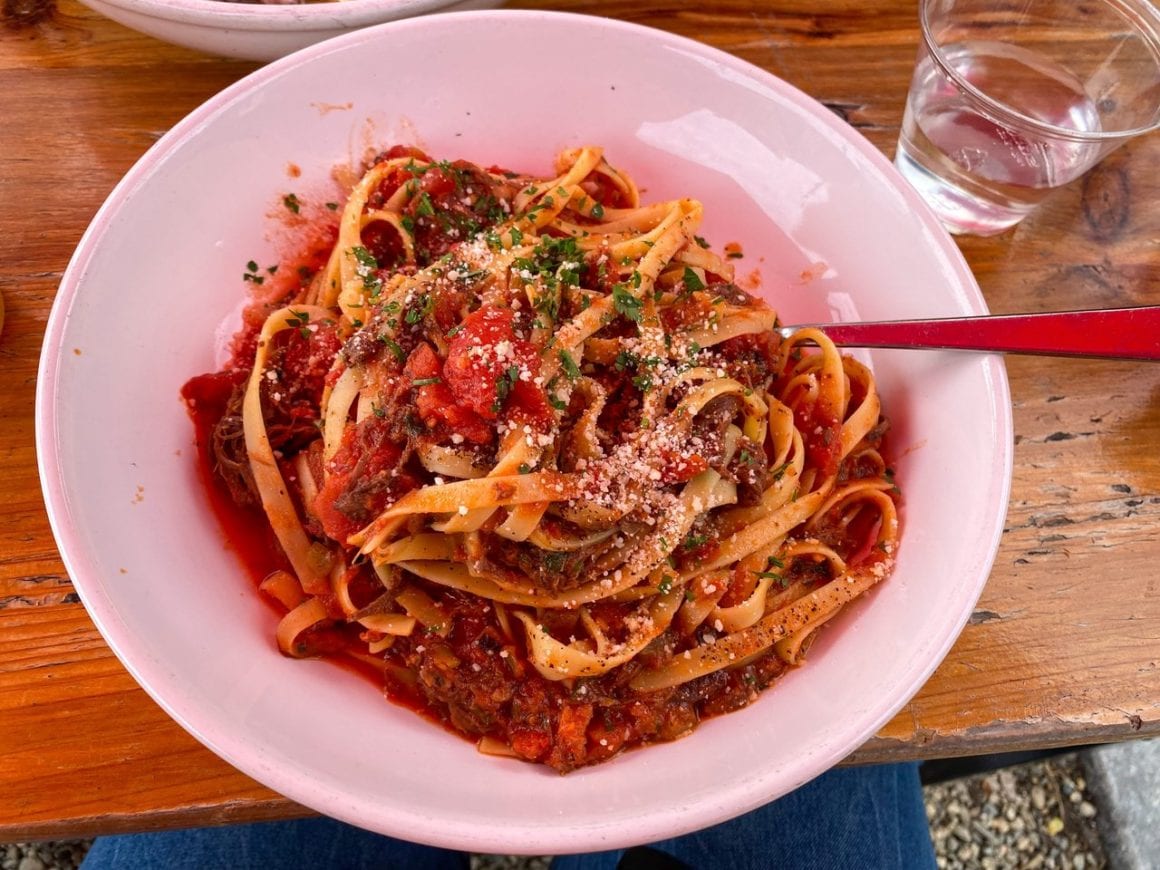 If you're looking for an incredible plate of pasta and some unique craft beers, look no further than Bambolina. The service here is fabulous and the pasta here is to die for!
Make sure you arrive hungry because the portions here are ENORMOUS! You'll need space in your bag, too, as you'll likely need to take your leftovers to go. 
I ordered the Fettuccine Bolognese, which cost me $23, and I can vouch for it!
Stop 4 – The Burying Point & Salem Witch Trials Memorial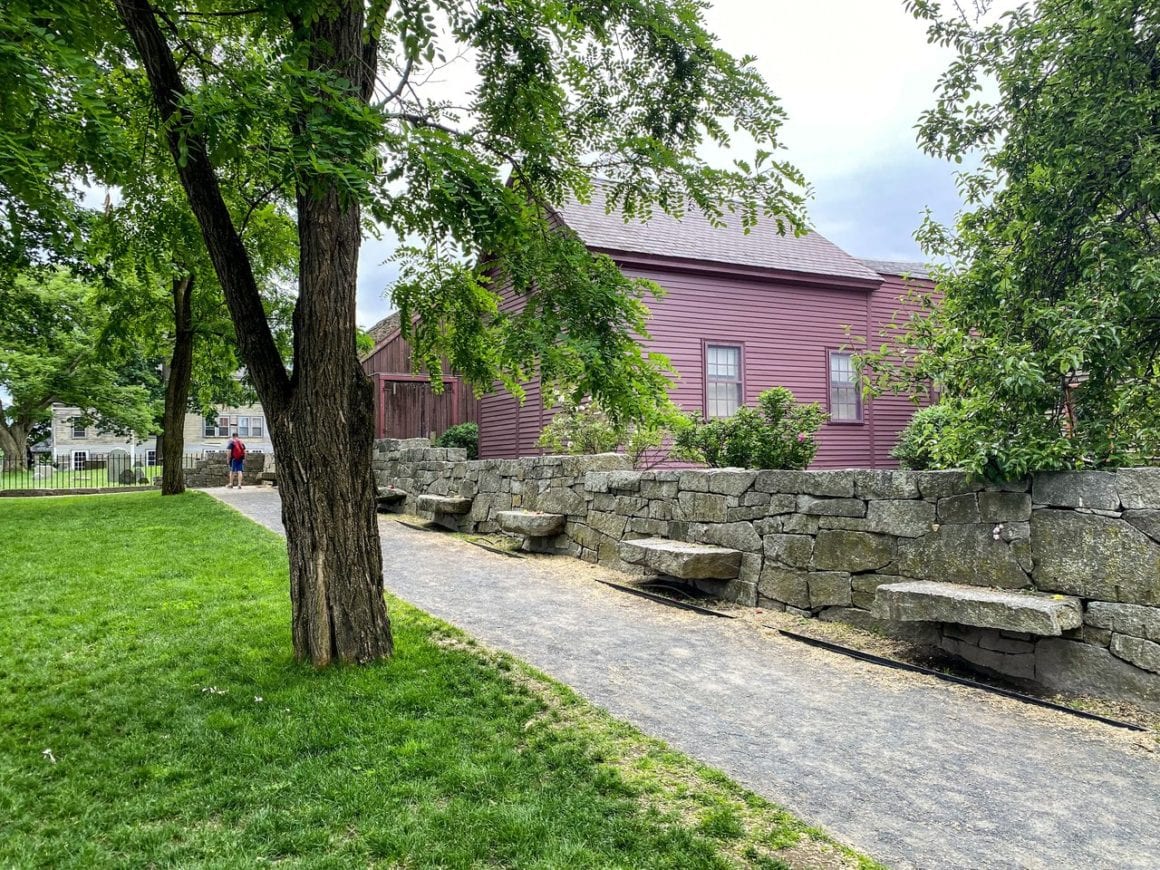 Eating at Bambolina puts you in the perfect location to explore more of Salem's most famous attractions. Next up on your Salem day trip itinerary is the Burying Point graveyard.
In this graveyard, you'll find the resting places of Revolutionary War heroes and Bartholomew Gedney, a Judge of the Salem Witch Trials. It is also thought that the bodies of some of the Witch Trial victims were buried in unmarked graves in this area.
Just outside the graveyard you'll find the hallowing Salem Witch Trials Memorial, a small park square surrounded by large stone slabs jutting from the wall. Each slab has the name of a victim of the witch trials as well as their execution date.
You'll see that some people have left coins or flowers on these slabs in memory of the victims. If you take the time to go around and read each name, you'll be surprised by how many of the victims were male.
There's a misconception that the Salem Witch Trials only affected women, but at this memorial you'll see that this wasn't the case.
Stop 5 – The House of the Seven Gables
Just a 10-minute walk away from the Salem Witch Trials Memorial is the House of the Seven Gables. This is one of the most photographed buildings in Salem Massachusetts.
This colonial mansion was built in 1668 and made famous by the novel 'The House of the Seven Gables' by Nathaniel Hawthorne. Its black exterior is the perfect spooky backdrop for your Halloween photos, and it's an essential stop on any Salem itinerary.
The House of the Seven Gables complex also contains the birthplace of Nathaniel Hawthorne, which was originally located elsewhere in Salem and relocated here in 1958. 
There are two different tickets you can purchase for the House of the Seven Gables. The first is a ticket to the entire complex, which includes entry to the House of the Seven Gables itself via a guided tour, which costs $20. 
The second is a Grounds Pass, where you can explore the grounds, enter the Nathaniel Hawthorne House and see the House of the Seven Gables from the outside. This costs $12.
I opted for the Grounds Pass, because I didn't care enough about it to pay an additional $8 to see the inside of the House of the Seven Gables. I felt happy with my choice to save some money and still got to check out how cool the house looks from the outside.
Stop 6 – Ye Olde Pepper Companie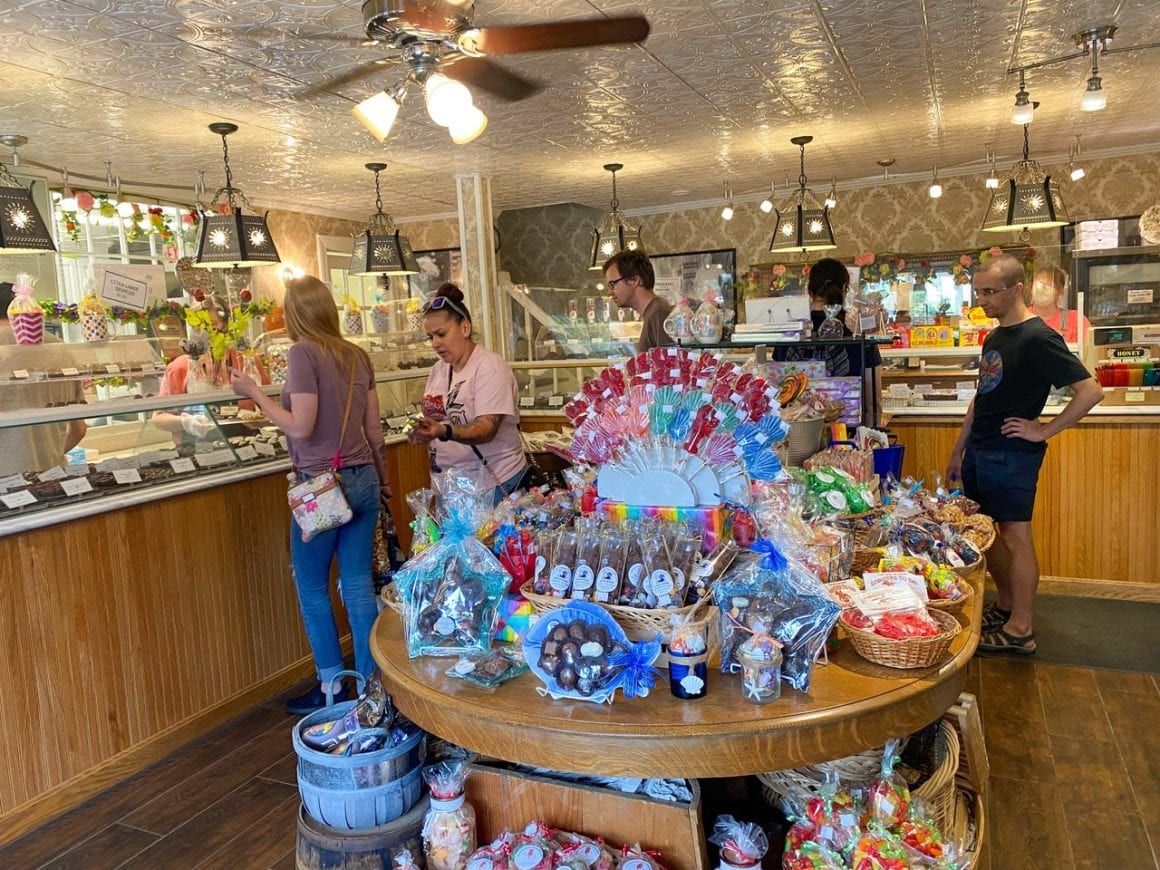 For an afternoon pick-me-up, it's time for a sugar rush from Ye Olde Pepper Companie, Salem's oldest candy shop. It's so old that Ye Olde Pepper Companie claims to be the oldest candy company in America, apparently dating back to 1806!
This shop is just a couple of minutes' walk from the House of the Seven Gables and looks so old-fashioned and adorable from the inside. Here, you'll find fudge, brittle candy, old-fashioned sweets and artisan chocolates.
I bought some strawberry and watermelon boiled sweets and they were such delicious souvenirs!
Stop 7 – Salem Common
In the centre of downtown Salem you'll find Salem Common, which has been a public park since the 17th century. There's nothing in particular to do here, but you'll be passing anyway and it is pretty lovely – and worth a couple of photos!
Stop 8 – Bewitched Sculpture
In nearby Lappin Park you'll find the 9-foot tall bronze statue showing the character of Samantha from the hit 1960's TV show "Bewitched".
Aside from just having a witchy vibe (hence the name, I guess), Salem has a lot more to connect it to this TV show. That's because, in 1970, the show's Hollywood set burnt down. The producers, looking for a solution, decided to film a few episodes in Salem itself whilst the original set was repaired!
It's one of Salem's most popular places to visit and you'll likely find a small queue of people waiting to take a photo of themselves with the sculpture.
Stop 9 – Take a Ghost Tour!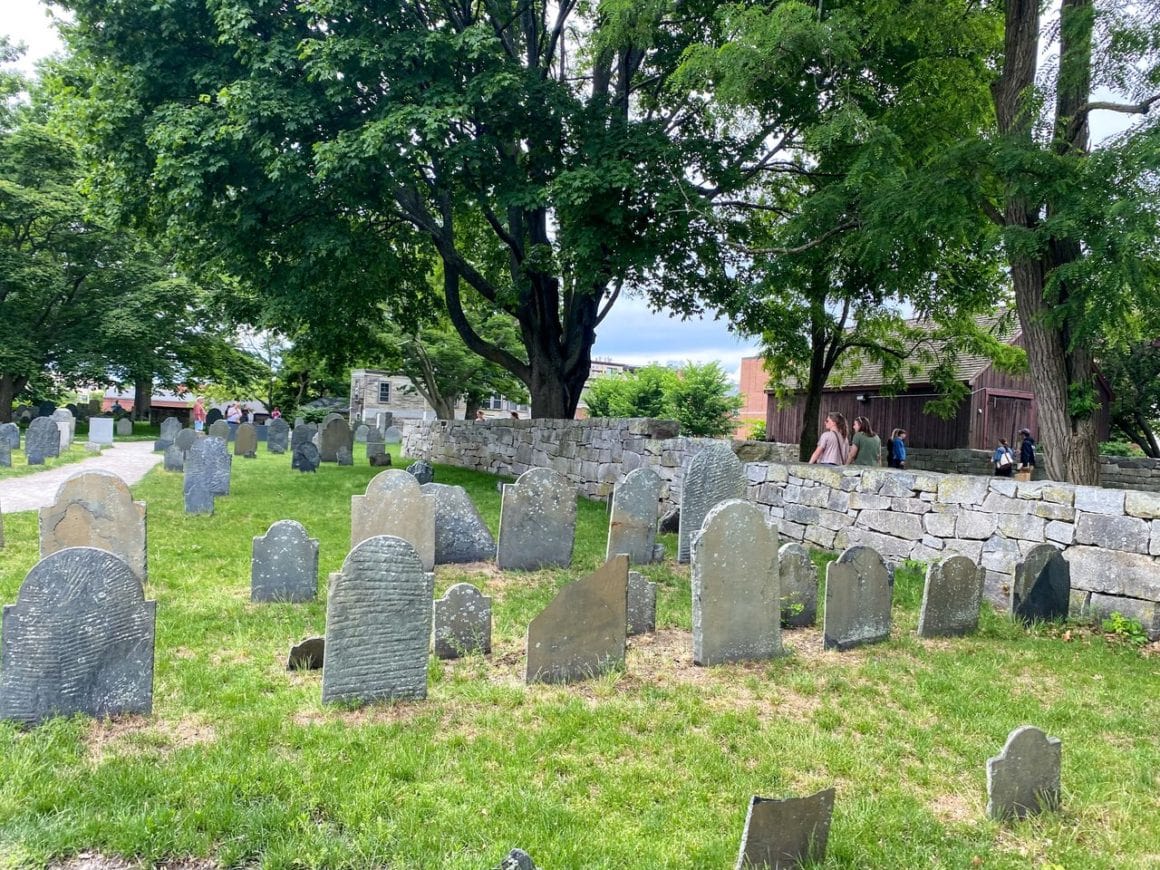 If you have time I recommend extending your day trip to Salem so that you can attend this haunted history guided tour. This tour will appeal to history nerds and ghost hunters alike as your guide leads you to the most haunted historic sites in Salem.
This would be the perfect way to round off any fall day trip to Salem, but a Salem ghost tour is worth taking any time of year. After all, Salem embraces its spooky side, and you should too!
The tour lasts 80 minutes and stops at around 10 haunted locations. This is by far the best way to learn firsthand why Salem is deemed one of the most haunted places in the USA!
Getting Around Salem
Salem is very small and very walkable. Like, very walkable. The great news is that you won't need to use public transport during your one day in Salem. If you have mobility issues, or if the weather isn't on your side, you can use the public bus system, which is surprisingly not bad.
The Google Maps app is pretty accurate when it comes to bus times and routes, so I recommend searching from A to B there and it'll give you the best route.
Best Time to Visit Salem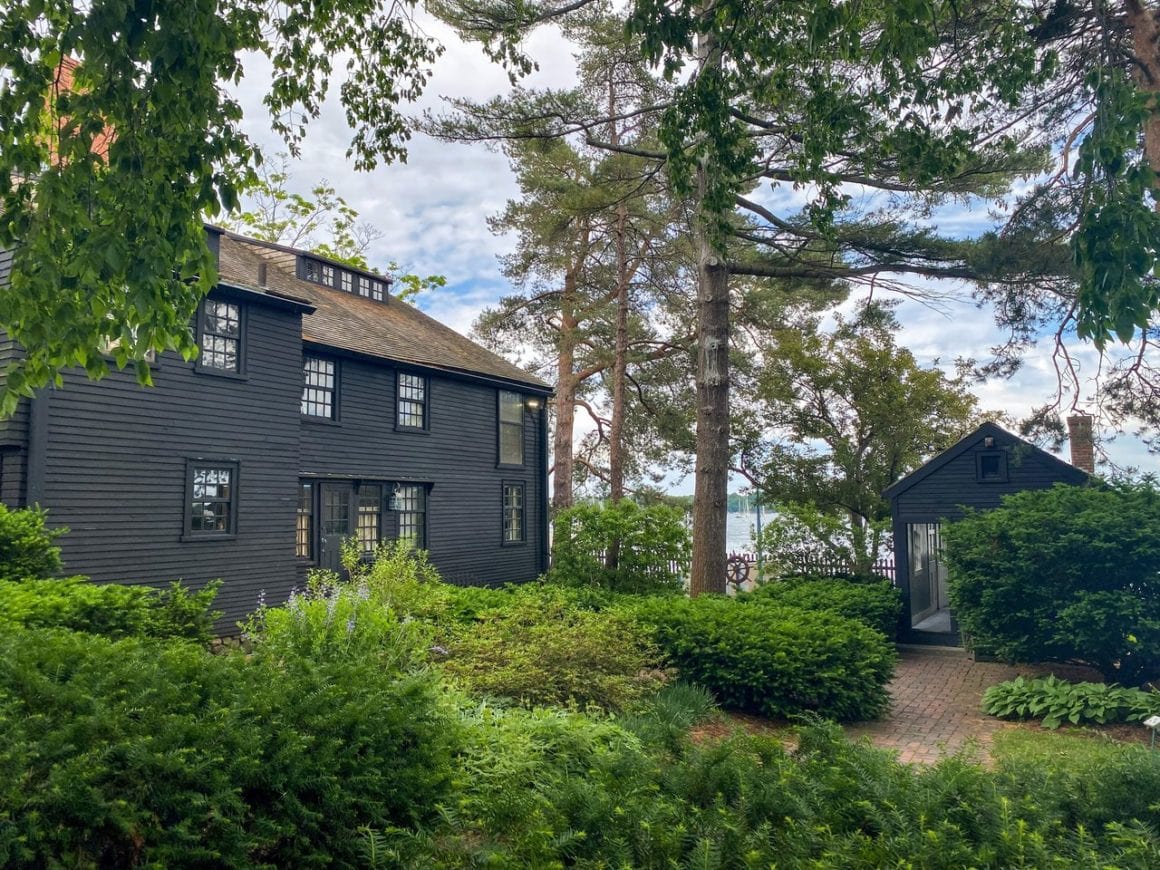 October is definitely the most popular time to visit Salem, and it's when the town comes into its full spooky season celebrations. However, October is the most crowded time of the year, and you'll have to queue for a few attractions.
If you're visiting Salem in October try to visit on a weekday, or arrive early as everything will take longer!
I visited Salem in early June and this was a wonderful time to visit as there were no crowds and the weather was on our side. However, there's not a bad time to visit Salem! In fact, it's one of the best winter day trips from Boston. 
There's something so cosy about Salemy's old-fashioned vibe that makes you just want to snuggle up over a coffee and escape the winter weather.
Where to Stay in Salem, MA
Tempted to extend your stay in Salem? I don't blame you! Experiencing Salem at night is half of the fun of visiting! But you'll need a place to lay your head after an evening of ghost hunting, following in the steps of the Sanderson sisters, or hanging out at Salem's many craft beer spots.
Unfortunately, there isn't a huge range of accommodation options in Salem. However, if you're looking for something centrally-located yet affordable this chic hotel will meet all of your needs. Prices start at just $140 per night for a double room, including breakfast. It has an outstanding 9/10 rating on Booking.com and looks stunning!
Click here to check availability
---
I hope you have an incredible trip to Salem, and now that you've read this itinerary I'm in no doubt that you'll have the best day ever!
Got any questions? As ever, I'm happy to help – just drop a message in the comments below!
Liked this post? Pin it!