There is a good chance that this post contains affiliate links. If you make a purchase through them, I may receive a small commission at no extra cost to you! As an Amazon Associate, I earn from qualifying purchases. As ever, all opinions are my own.
Last Updated on February 4, 2022 by Ella
On my mission to get out and explore London (since I can't explore anywhere else at the moment!) I decided, given my interest in literature, that it would be a crime not to pay a visit to Charles Dickens' house.
It's incredible to think that we're able to visit the very house where Charles Dickens wrote Oliver Twist, but it's true!
Tucked away down an unassuming street in the neighbourhood of Holborn you'll find the only surviving London home of Charles Dickens.
Today, the Charles Dickens House is a museum dedicated to the beloved author.
The majority of the house has been restored to the way it looked when Dickens lived there. It also contains information to teach visitors all about his life at the house.
There's also an exhibition section which provides more information about Dickens' life beyond his Doughty Street residence.
Honesty hour: aside from A Christmas Carol (because I had to read it in school) I've never actually read anything by Charles Dickens. Nul. Zilch. Nada!
But the fact I hadn't read any Dickens yet (in fairness, my to-be-read list has over 700 books on it!) doesn't mean I don't want to.
There's just so many books and so little time!
So, thinking that visiting Charles Dickens' House in London would give me the kick I needed to finally get started with his works, I set off on my journey there.
Where is Charles Dickens' House in London?
Charles Dickens' House is at 47 Doughty Street in Holborn, a financial neighbourhood in the City of London.
You won't find loads of other tourist attractions nearby, but it's quite nice to get away from the hordes of London tourists every now and again.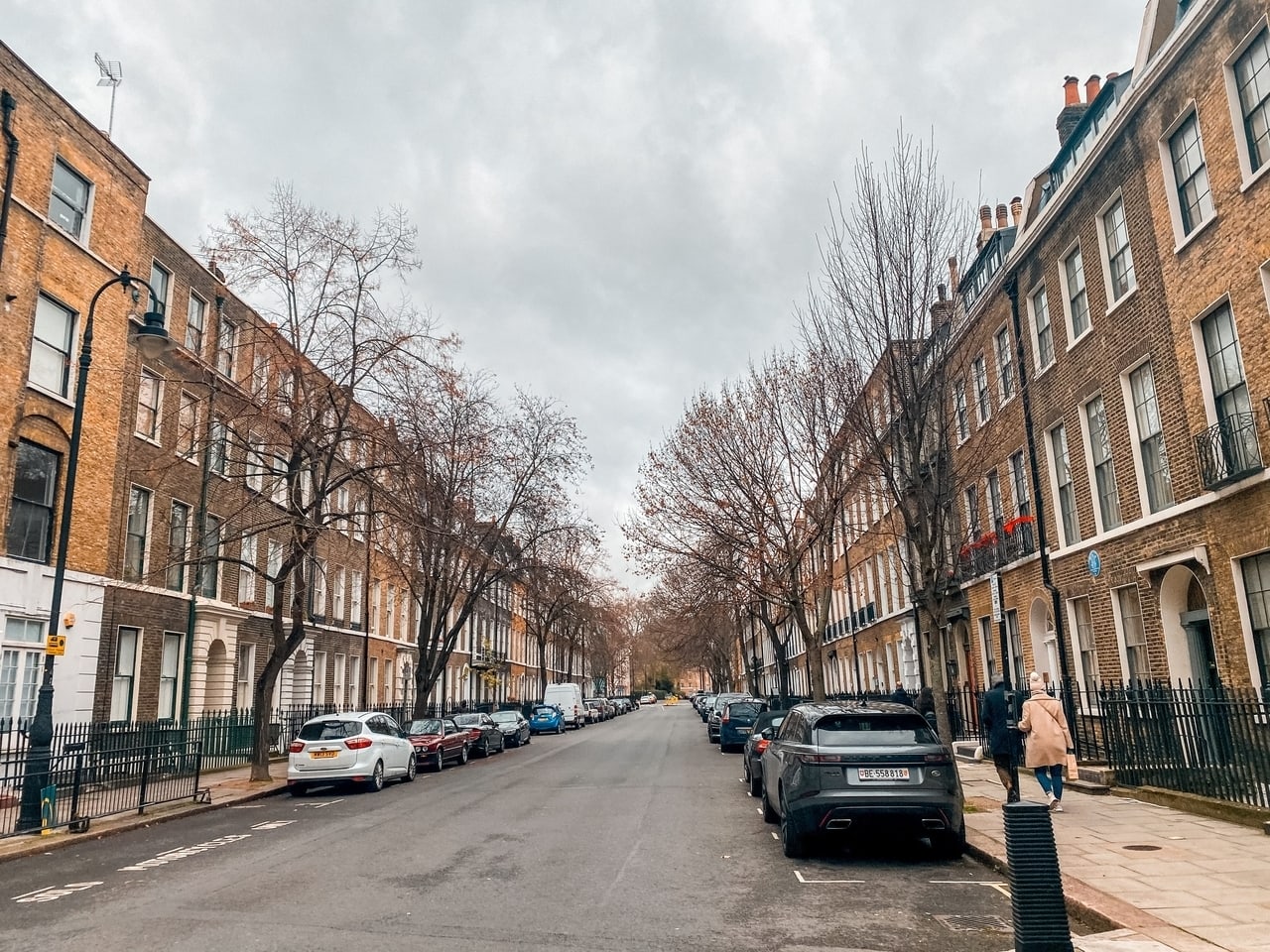 Central London is pretty walkable, so it's worth checking how long it would take you to walk to the museum.
If you're short on time you can use public transport to get to the Charles Dickens House. It's near so many transport stops! The London underground stations Russell Square, Chancery Lane, Holborn and Kings Cross St Pancras are all a short walk away! There are also loads of buses that stop nearby.
I always recommend downloading the CityMapper app to any visitors to London. It's amazing for getting you from A to B in London.
If you're getting the train into London to visit the Charles Dickens house, I highly recommend using the Trainline to buy your tickets since they're so reliable.
When is it open?
The Charles Dickens' House and Museum is open from Tuesday-Sunday from 10am-5pm.
Tickets for the Charles Dickens House
Tickets for the museum cost £9.50 for adults, £7.50 for concessions, and £6.50 for kids under 16. Children under 6 go free.
You can either buy them in advance from their website or when you arrive at the gift shop. I'm not sure how I feel about the entry price, and whether it's worth it, but there's a way to get around this:
If you're a big Charles Dickens fan, I highly recommend visiting the Charles Dickens House on a Charles Dickens tour of London. The tours stop by other places of interest for fans such as the Old Curiosity Shop and locations from Little Dorrit.
These tours usually finish at the Charles Dickens House and mean you'll arrive at the museum with loads of knowledge of Dickensian London. This is much better way to get value out of your visit, and I wish I went with this option.
Now, I'm planning on reading at least one Dickens book before I join the walking tour, so I really need to get reading!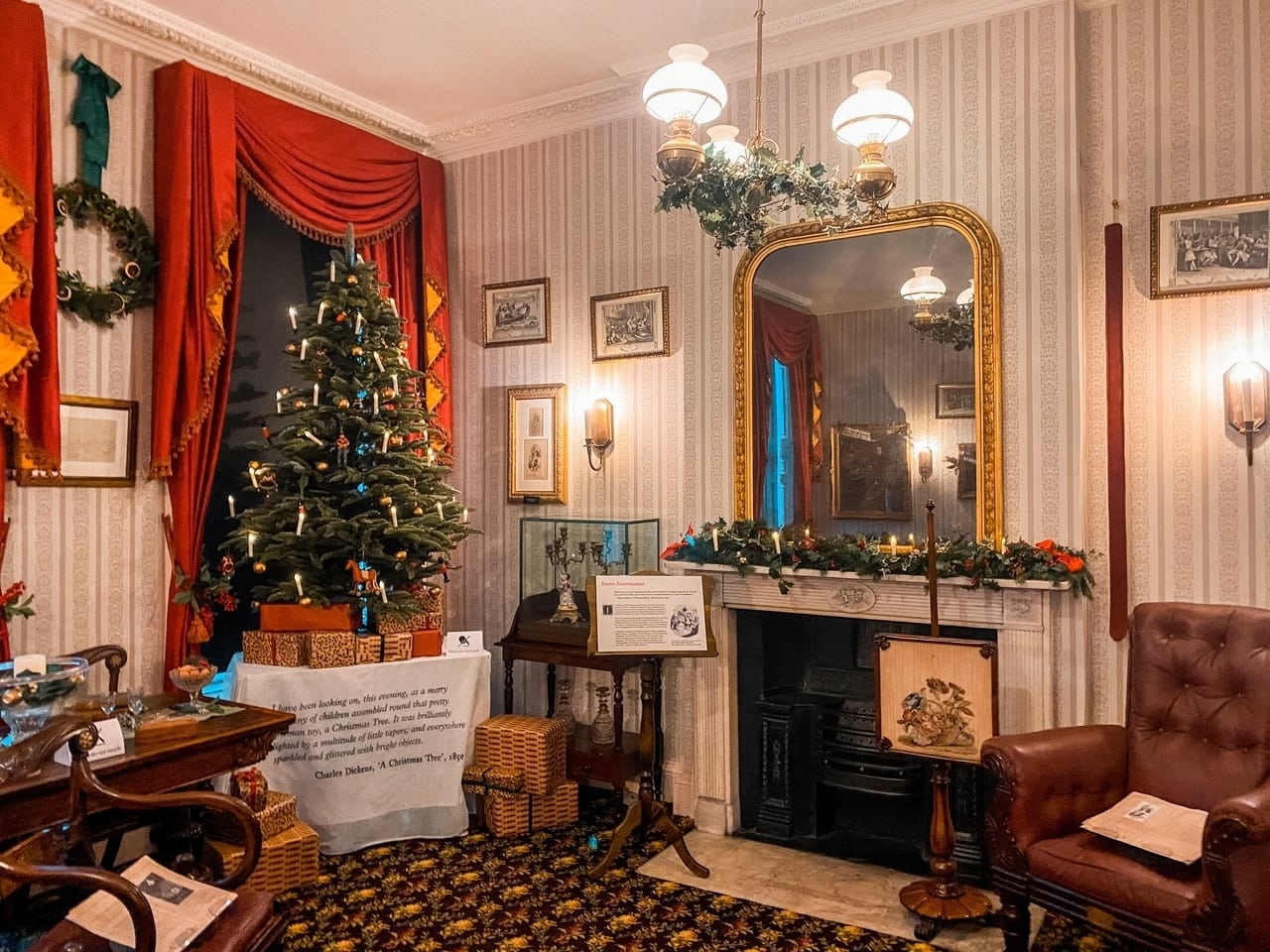 History of the House
The Dickens family moved into this house in 1837, staying for 2.5 years and raising their three eldest children here. Charles Dickens was only 25 when he moved here! Trust me, I absolutely could not imagine owning a London townhouse (those things go for millions of pounds today) and having numerous kids at the age 25! Big respect to Mr Dickens…
I kind of expected that the family would have spent more time here, but given it's the only surviving London residence of Dickens I can overlook that! Unfortunately, most of the decoration in the house is not original, but has been carefully restored to look as close to how the house looked in Dickens' time as possible.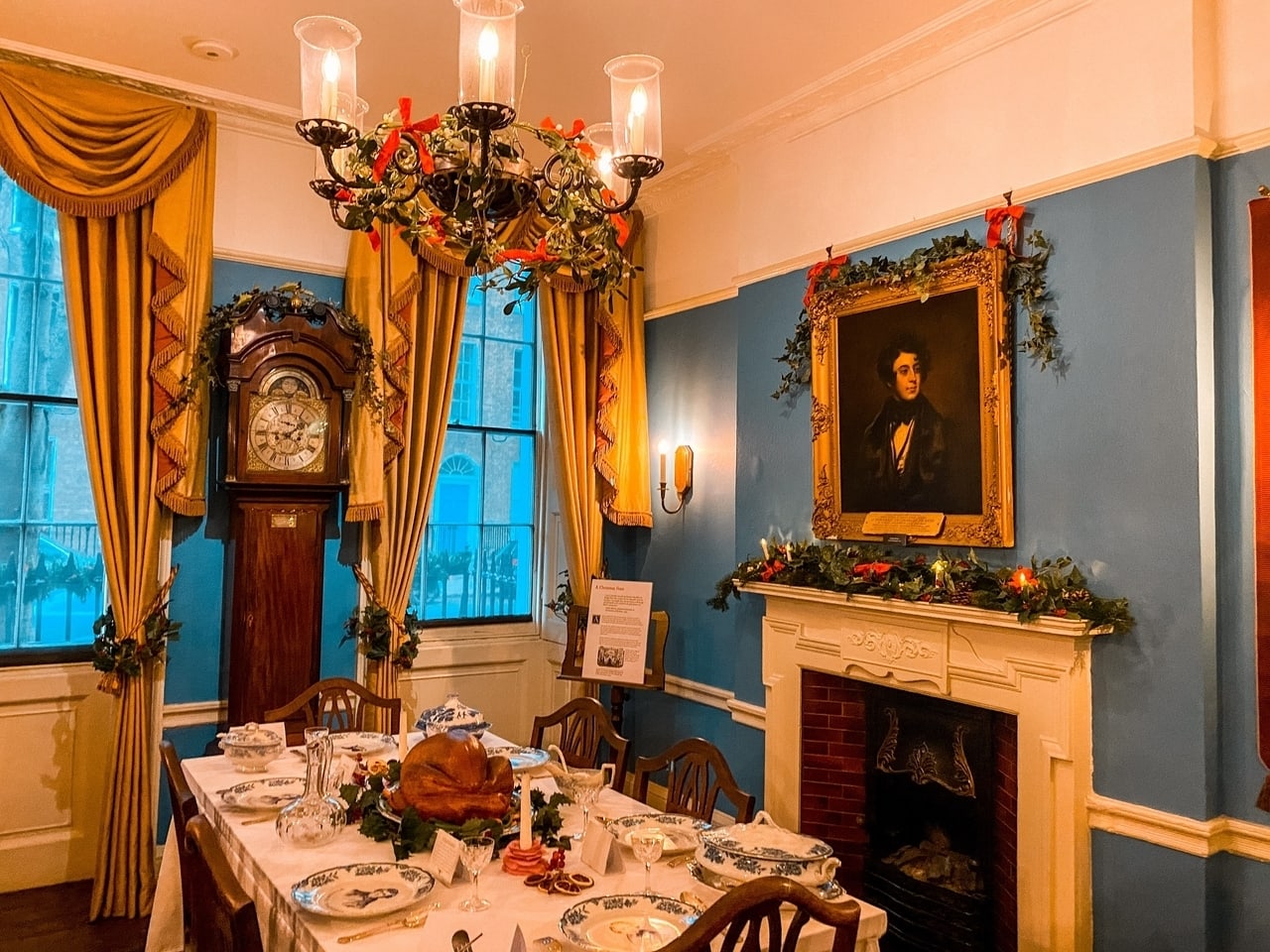 What's it like visiting the Charles Dickens House?
Overall, I enjoyed my visit to the Charles Dickens House as I love getting off the beaten path in London. I do think I would have enjoyed it more if I knew some more information about Dickens and had actually read a few of his works, though.
In the gift shop you have the option of purchasing an audio guide for £3. I opted not to purchase the audio guide, but if I was to visit again I definitely would. There's plenty of information on display but I feel the audio guide would have added extra context to what I was looking at. I noticed that all the written information was in English, so an audio guide will be essential for visitors who speak a different language!
Luckily, if you have any questions there are plenty of volunteers in the house who would love nothing more than to chat with you about Dickens and his time at the house.
I spent over half an hour chatting to one of the volunteers, who gave recommendations of which Dickens book I should start with, extra information about the house I would have never known from the information on display, and a wonderful biography of Dickens for a beginner like myself. I was super grateful for this as I feel the museum kind of expected visitors to already have some background knowledge of Dickens and his life, which I did not. These volunteers are a credit to the museum and definitely worth chatting to!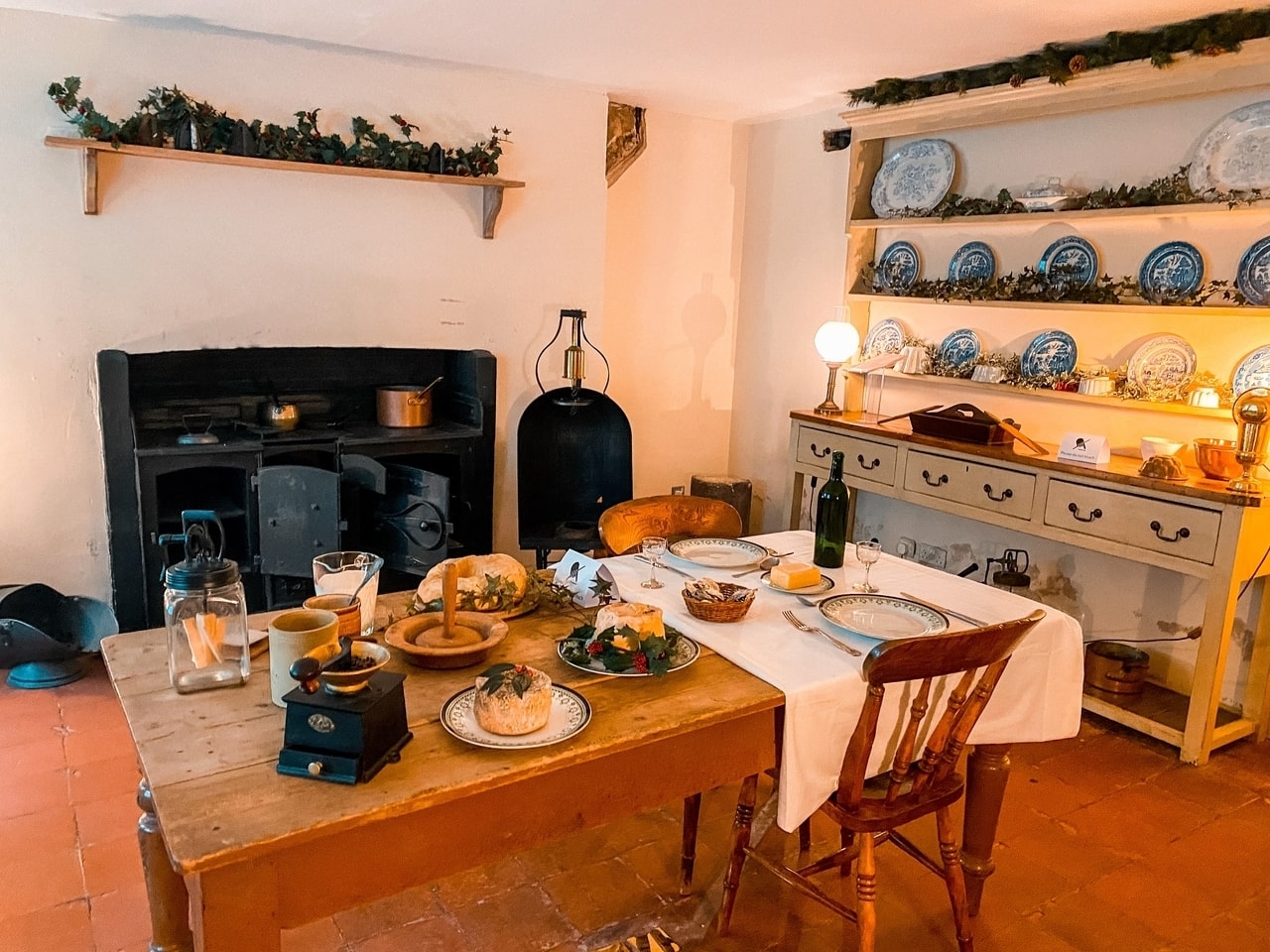 The house is set over 4 floors and a basement, and the entrance hall of the house contains letters written by Dickens hanging on the wall. The building next door has also been incorporated into the museum to house the gift shop and cafe. I recommend starting your visit in the basement and working your way up to the top floor of the house.
The rooms accessible to visitors are split into restored rooms and exhibition rooms. The majority of the rooms are family rooms restored to how they would have looked in the time and packed with Dickens' original furniture (some taken from his later residences), including family portraits and original written letters and pages of manuscript. These are fascinating to explore as it feels like the family has just stepped out for an hour and you're snooping around their house!
A highlight of any visit to the Charles Dickens house is undoubtedly Dickens' study. Here, you'll find handwritten pages from Oliver Twist and original prints of his works. In here, you'll also find Dickens' desk, where he wrote Oliver Twist, the Pickwick Papers and Nicholas Nickelby.
Seeing this definitely inspired me to get my act together and *finally* set up my writing area. If anybody wanted to look at where I write at the moment I'd have to vaguely gesture towards my sofa!
In terms of the exhibition spaces, the majority of these focus on Dickens' travels and his style. I barely learnt anything about his childhood and the motivation behind his writing from the exhibitions, and would have left without knowing much if it wasn't for the volunteers.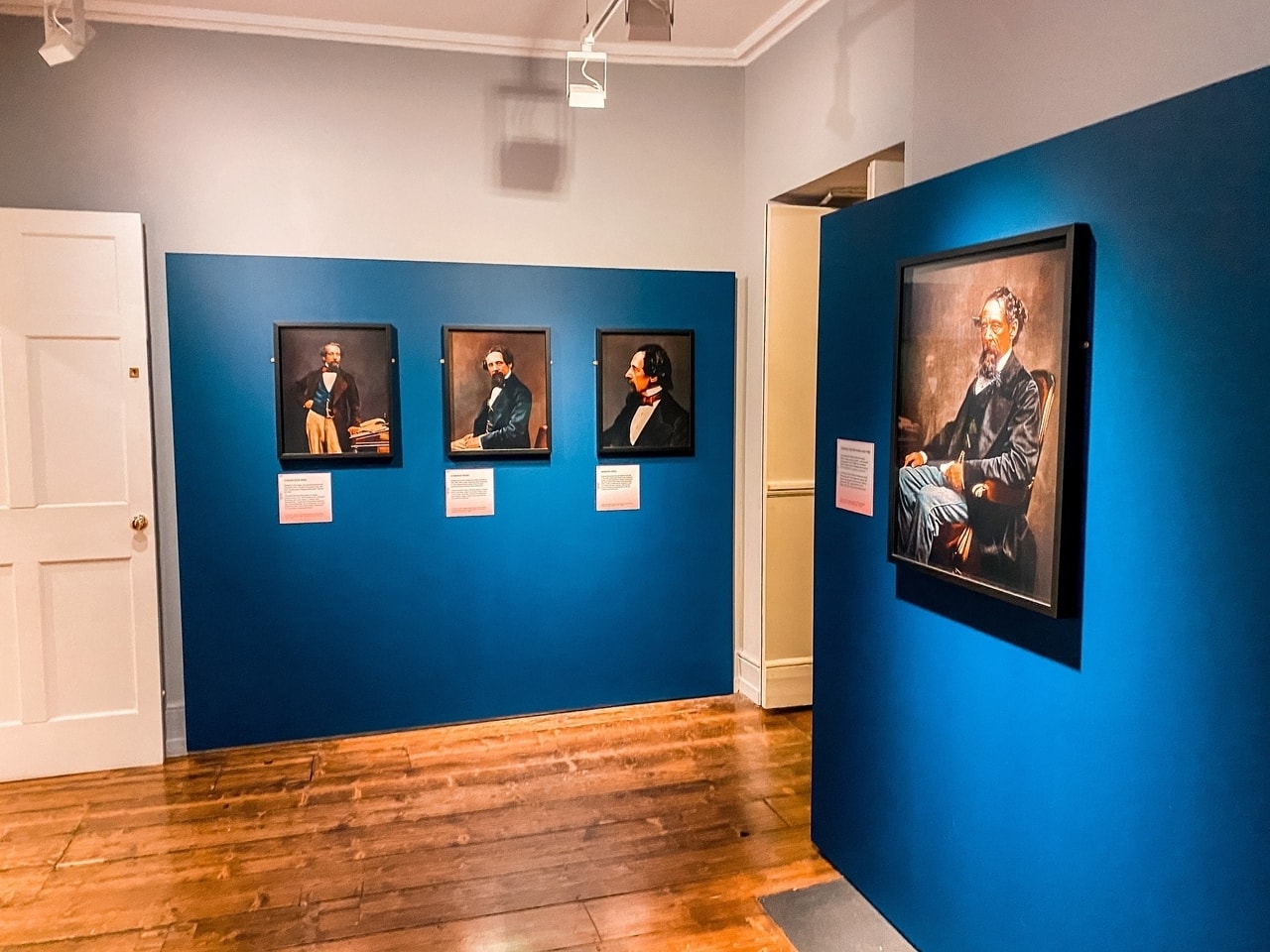 That said, it was interesting to see his clothing (he was a surprisingly small guy!) and accounts of his flamboyant style. It was also pretty entertaining to read about his tours in the US trying to 'break into' the American market – something British celebrities still do to this day!
How long should I visit for?
I spent about 90 minutes in the Charles Dickens House/Museum. This was plenty of time to stroll around, chat with the volunteers about Dickens, and read all the exhibitions.
The museum has a lovely cafe on the ground floor of the museum, so if you have plenty of time to spare I can imagine it's a great place to enjoy a cup of tea and read whichever Dickens book you brought with you.
The museum also has a small shop with some merch and copies of Dickens' books. I want to borrow a book from the library to make sure I enjoy Dickens before investing in my own copies, but if you fancy a browse they have a carefully curated collection with some lovely editions.
Christmas at The Charles Dickens House
I visited the Charles Dickens House in December, and it was a magical time to visit! Dickens pretty much made Christmas fashionable again all by himself after it had fallen out of style. Besides, is it even Christmas if we don't see at least one rendition of A Christmas Carol (muppet version or otherwise)? 
The whole house was decorated for Christmas and there was loads of information available about Christmas in Dickens' time and how the family celebrated it in the house. Candles and sprigs of holly were everywhere, and the Christmas tree in the drawing room was spectacular. It made the room feel so cosy and festive!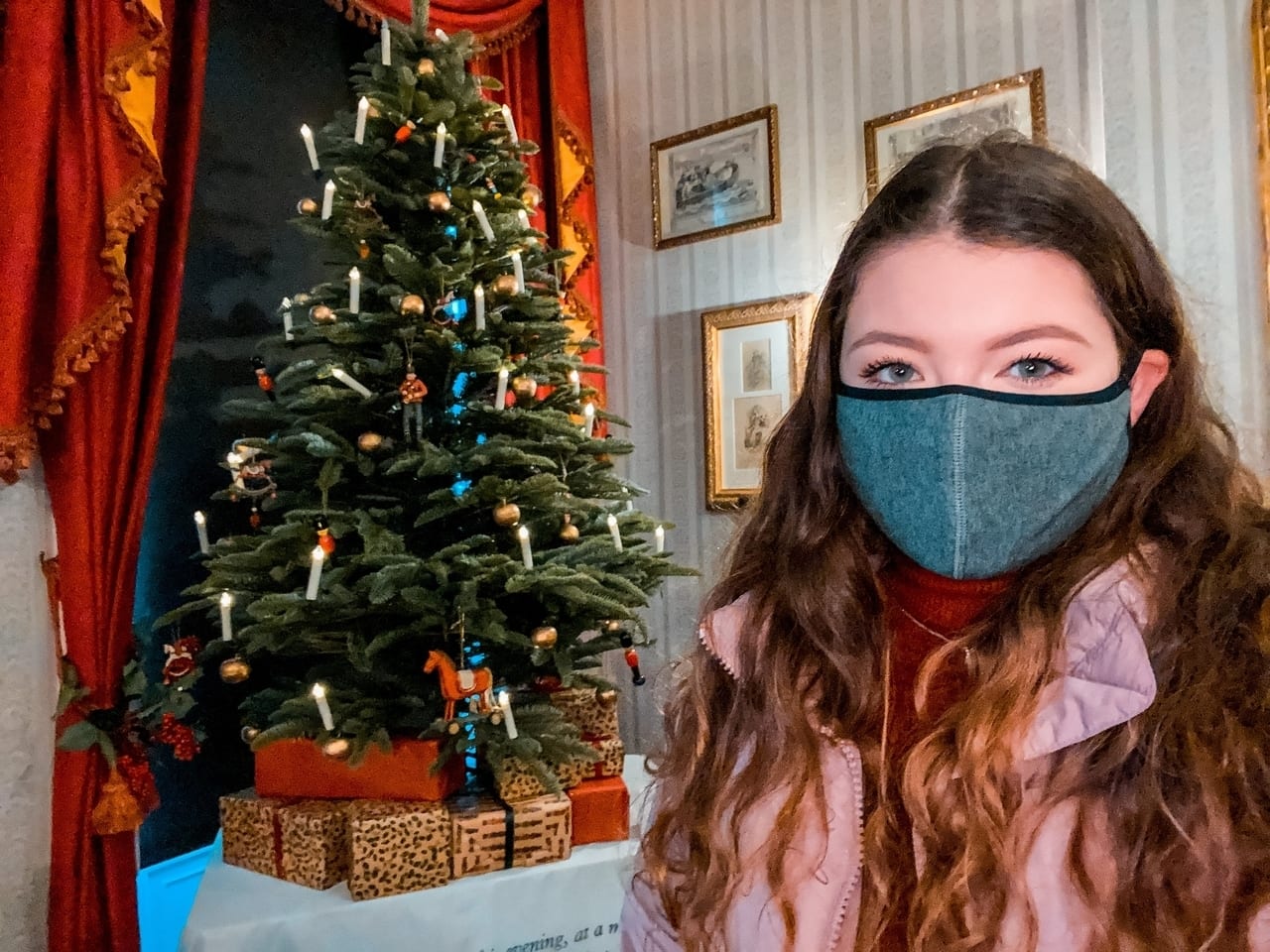 Obviously, A Christmas Carol is one of the most popular Christmas stories of all time. This means it goes without saying that Christmas is a super popular time to visit the Charles Dickens house! I believe it's also the best time to visit. It's fascinating to learn how Christmas used to be, why Dickens wrote A Christmas Carol, and, of course, seeing all the lovely decorations did get me into the Christmas spirit!
---
I hope you enjoyed reading about my visit to the Charles Dickens House. Hopefully it got you excited to plan your visit!
If you're visiting London, don't forget to check out my London posts, where you'll find loads of my local tips and guides!