There is a good chance that this post contains affiliate links. If you make a purchase through them, I may receive a small commission at no extra cost to you! As an Amazon Associate, I earn from qualifying purchases. As ever, all opinions are my own.
If you've arrived on this page, chances are you're considering moving to London. Yay!
However, you've probably heard the rumours about how darn expensive London can be, and you're wondering – what is the cost of living in London?
Every year, the cost of living in London just gets crazier and crazier.
Despite what you may have heard, though, it is possible to live in London without being a zillionaire!
I moved to London back in September 2019, and I really struggled to work out how much living in London would cost me before I got here.
For this reason, now that I have been living in London for 4 years, I have put together this guide to how much living in London really costs.
This is your no-BS, completely honest guide to the cost of living in London per month.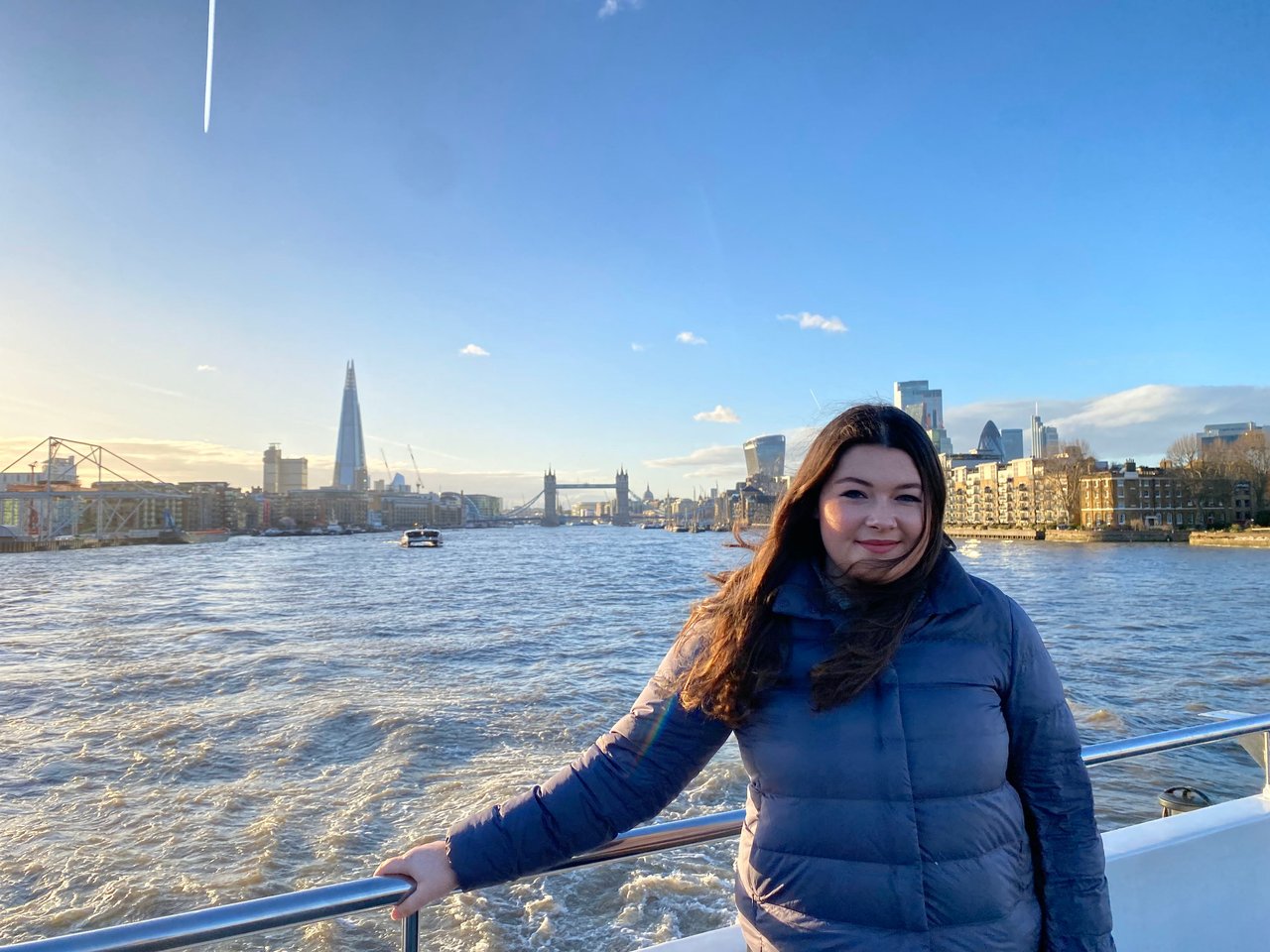 I'll include the average cost of everything from accommodation to activities, and stick around until the end, because I'll also let you know how much money you need to earn in London, and how people afford to live in London on low salaries.
So, how much does it cost to live in London?
Let's dive in!
Things to Consider Before You Move to London
If you already have a job lined up before you move to London, this will help massively.
Your salary will give you a clear idea of how much you can afford to spend each month. This makes creating your monthly living in London budget so much easier!
If you're moving to London without a job, it can be tricky knowing whether or not you'll be able to afford to live here before you arrive. You'll need some savings to tide you over. 
To be on the safe side, I recommend finding the lowest realistic salary someone in your industry in London would get paid and use that as a starting point.
If it turns out you get paid more once you land a job, great! But this approach means you won't end up committed to paying monthly rent on a place to later realise you can't afford it.
How Much Should I Have in Savings Before Moving to London?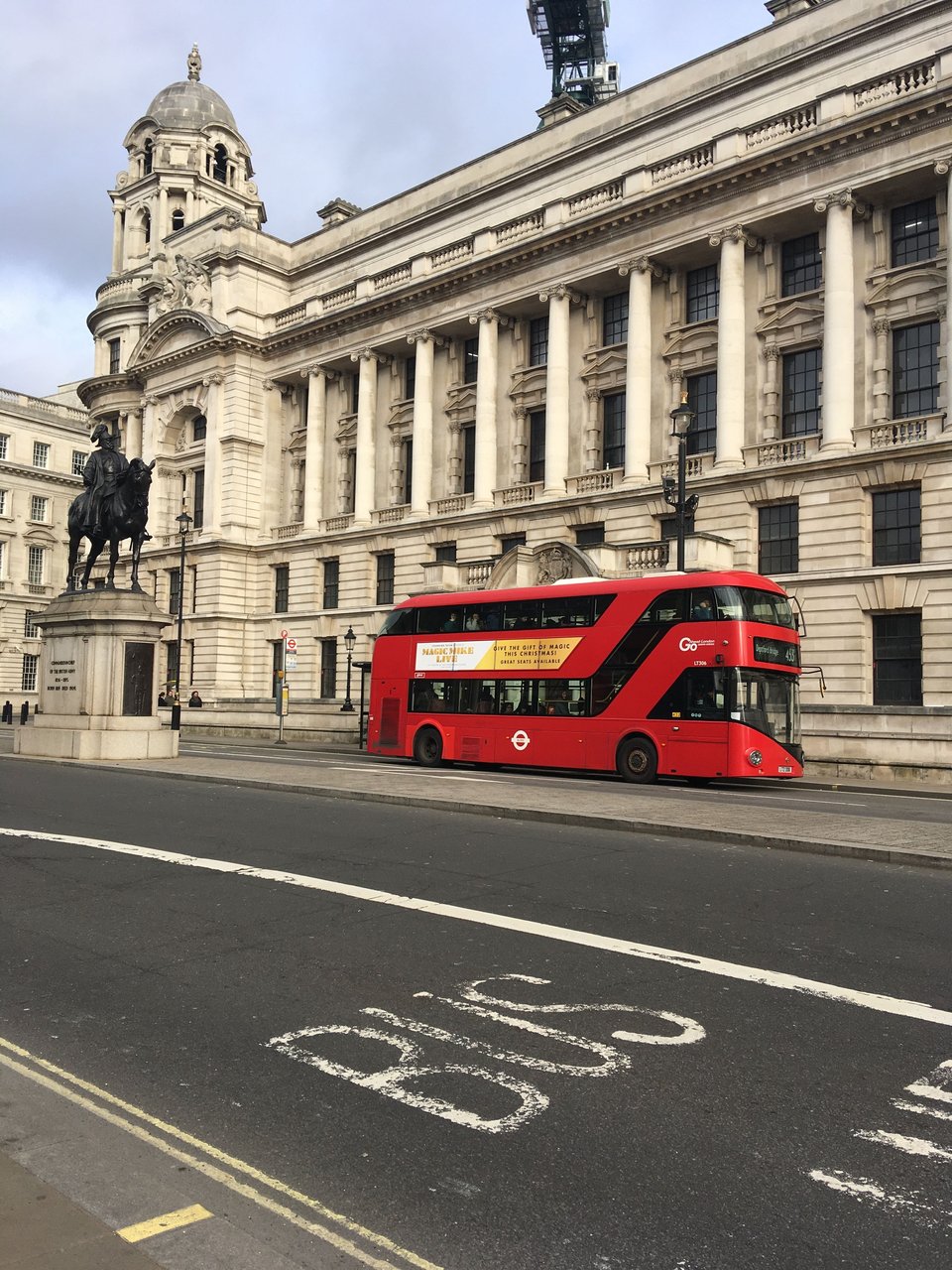 If you're arriving in London without a job, you should arrive with 6 months' rent saved up as a bare minimum.
This will allow you to pay a deposit for a flat (1 months' rent), cover 3 months of rent whilst you find a job, and use the amount equal to two months' rent to cover your London living cost as you search. 
I was extremely fortunate to be able to transfer to London with the company I worked at in Leeds, which made everything so much easier for me.
I'm also extremely lucky that my job is well paid, and I don't have any dependents to support financially.
Everybody's situation is different, so although I'll make recommendations in this post, at the end of the day, I recognise that I have been very fortunate.
I don't want to sugar coat how expensive the cost of living in London is, though. The cost of living in London compared to the rest of the UK is very high.
I have lived in terrible, freezing, falling-apart houses, and unless you have no other choice, that's no way to live just to save a couple of £££.
So this post is more "how much money you need to live comfortably in London" rather than just getting by.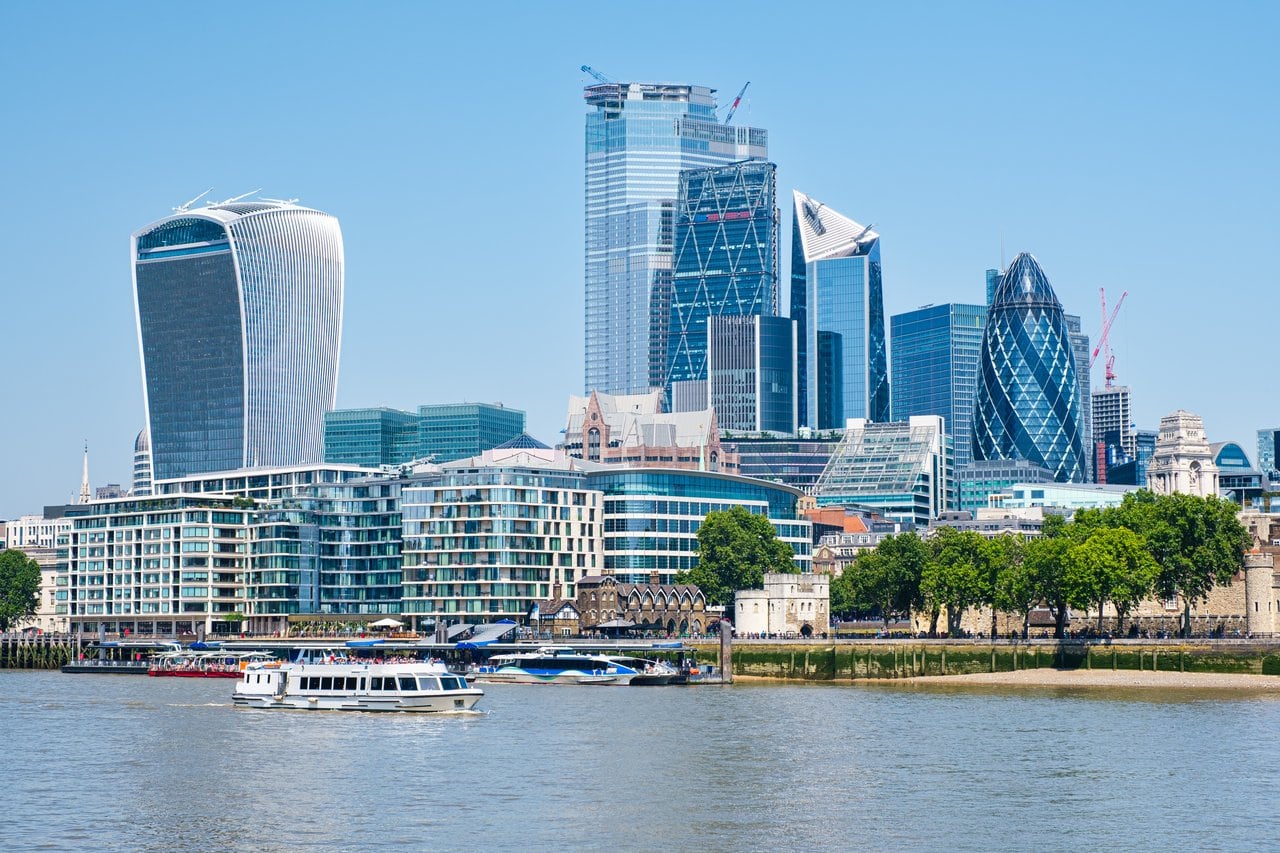 What is the Average Cost of Living in London per Month?
Based off my own experience and those of the people I know, as well as data from all corners of the internet, the average living cost in London per month with rent is around £1,500-£2,500 per month.
This figure includes the price of rent, which is why there's such a wide range here.
If you're a student, for example, your accommodation will be far lower than somebody who rents a one bedroom apartment by themselves.
It's sad, but the cost of living in London for a couple is always lower than the cost of living in London for a single person living alone.
That's because you can split the cost of bills!
Below, I've crunched the numbers on the cost of housing, utility bills, food and activities in London so that you can work out a more precise monthly budget for yourself.
Let's go!
Housing Costs in London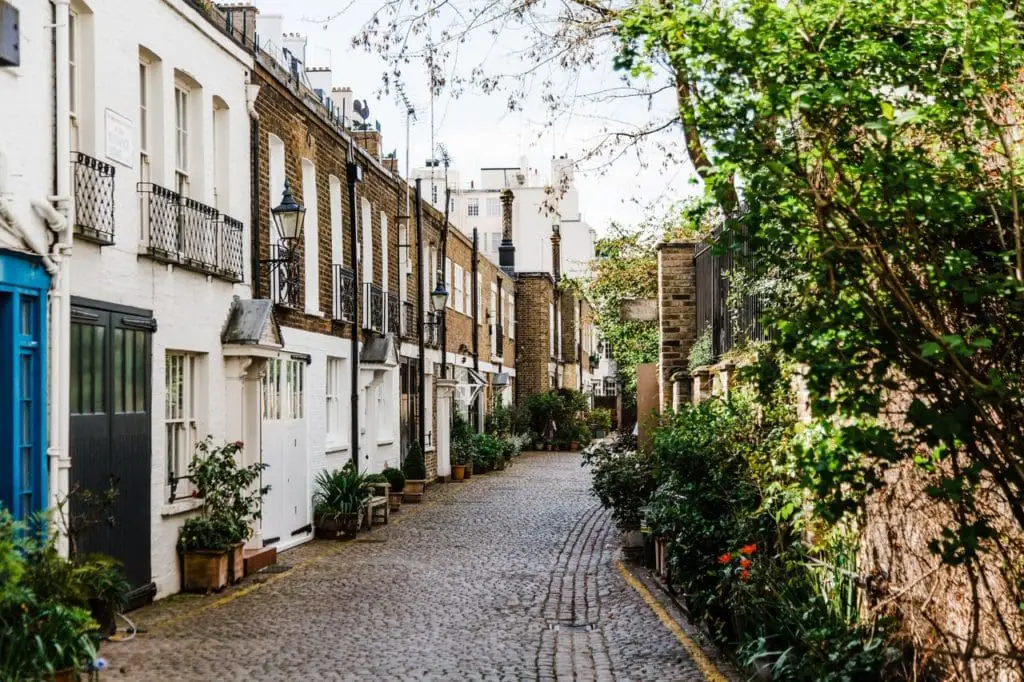 Your accommodation will undoubtedly be your biggest monthly expense when living in London.
Housing costs in London are reaaallly overpriced, and the city has a huge affordable housing shortage.
Unless you're rich, you'll be renting, rather than buying, when you arrive in London.
London prices for a half-decent one bedroom apartment are generally a minimum of £450,000!
There are many factors to consider when working out how much you'll need to spend on rent every month in London, so let's get started:
Which Zone Can I Afford to Live In?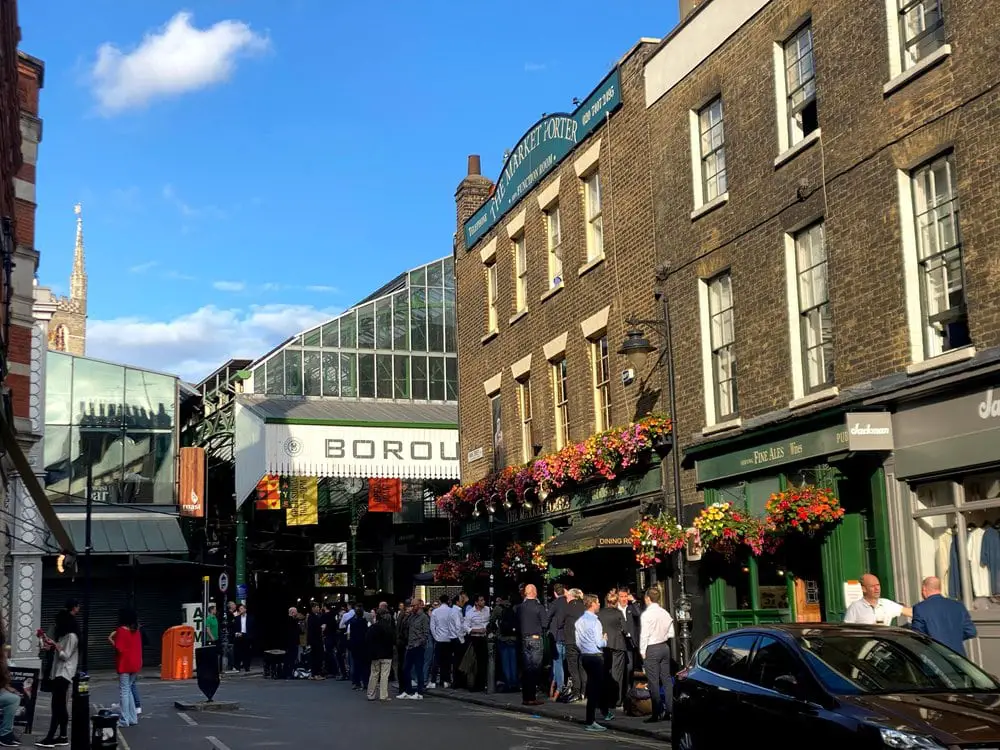 London is split into zones for public transport, but the zones are also used to describe how close you live to the city centre.
For example, Zone 1 is central London and the best place to live to be close to all the action. Then it goes Zone 2, 3, 4, etc…
The zones go all the way to zone 9, but by that point you're absolutely not in London any more!
If you want to actually live in London, and experience all it has to offer, you should find a place in either Zones 1, 2 or 3. Zones 1 and 2 are prime areas for living in London, and renting there will cost more, but it means your commute to work will be cheaper, and you'll be closer to everything.
In Zone 3 you'll get cheaper rent than in Zones 1 and 2, and you'll still be within a short commute of central London.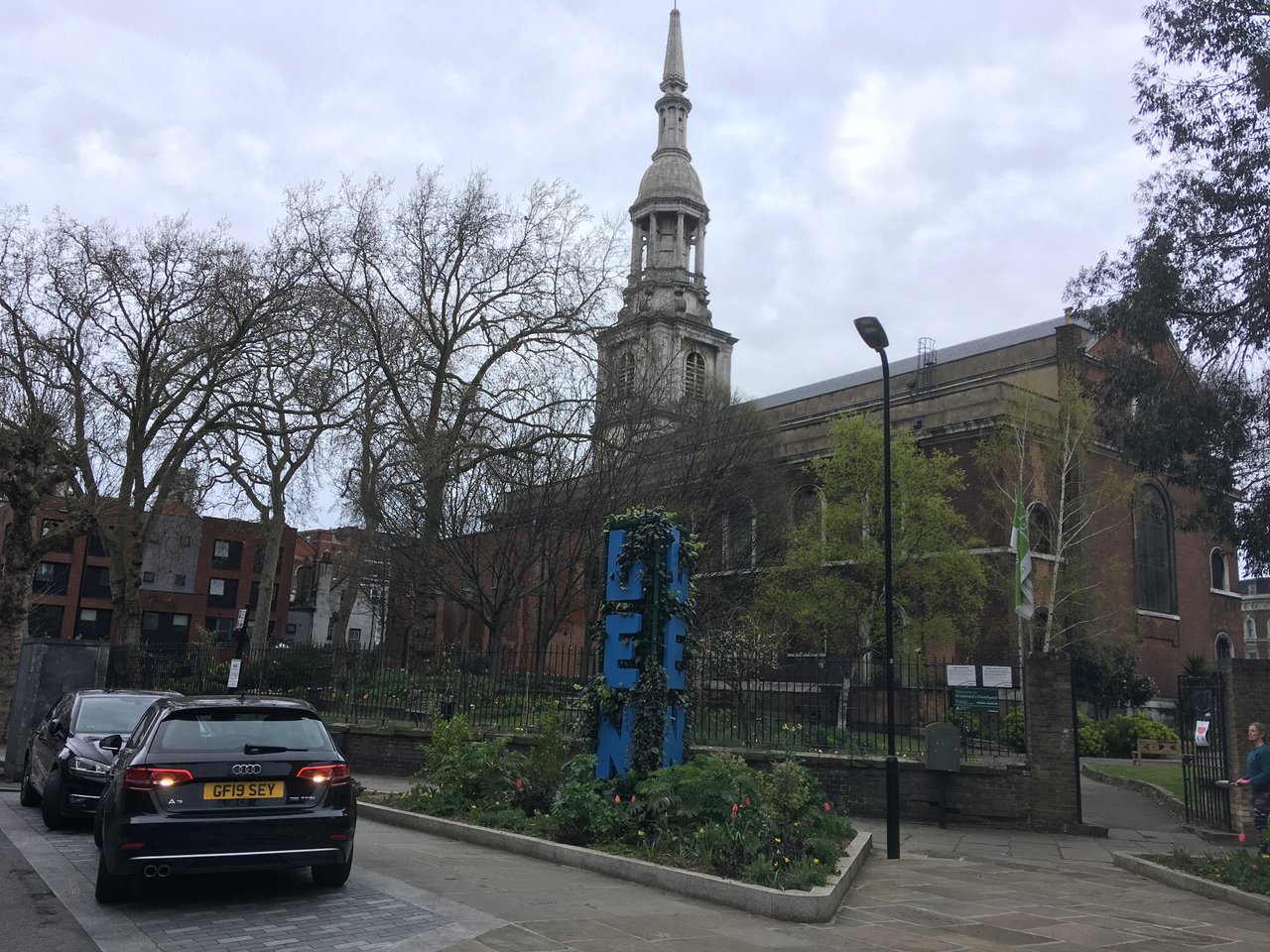 This is just a general guide, though. Some notoriously fancy areas, such as Hampstead, are in Zone 3 but still super expensive, so that's something to bear in mind.
A good rule of thumb is if you can't afford the rent in a certain area go a zone further out.
There's nothing wrong with living in Zone 5 if that's all you can afford, but you will be quite far away from all the action and will spend a lot of your time on buses and trains.
Living Alone vs House Sharing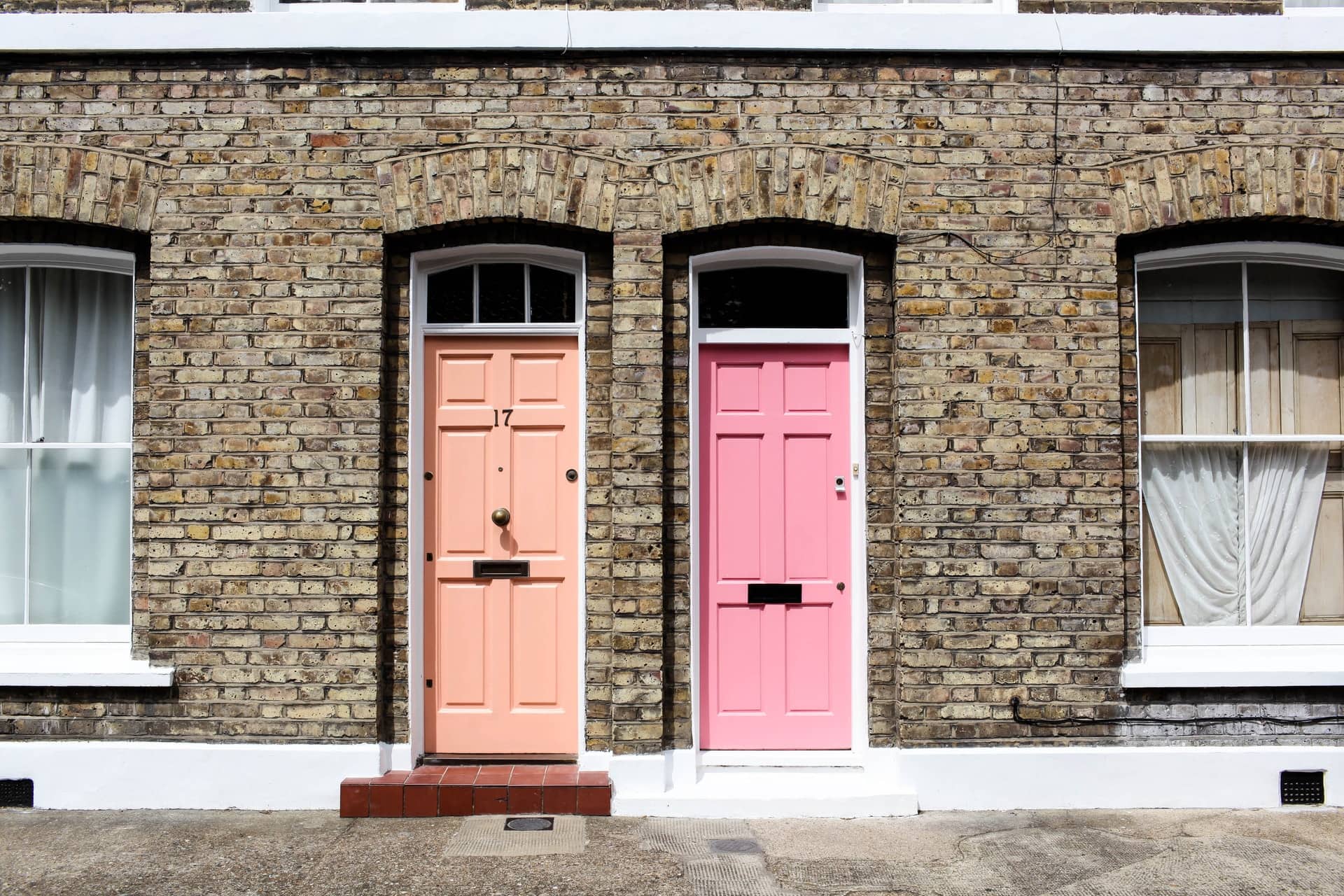 Unless you've landed a job with some serious moolah (and if so, go you!), you're gonna be sharing a house with housemates.
The only exception to this is if you have a partner and you both have fairly well-paying jobs.
If this is the case, you'll be able to rent a one-bedroom apartment in a decent area of London as a couple.
The average amount you'll pay in rent in London for a shared apartment depends on a few things, like:
Which zone your apartment is in
How recently the apartment was renovated
How many housemates you're sharing with
Whether or not your apartment has a living room
Cost of House Sharing in London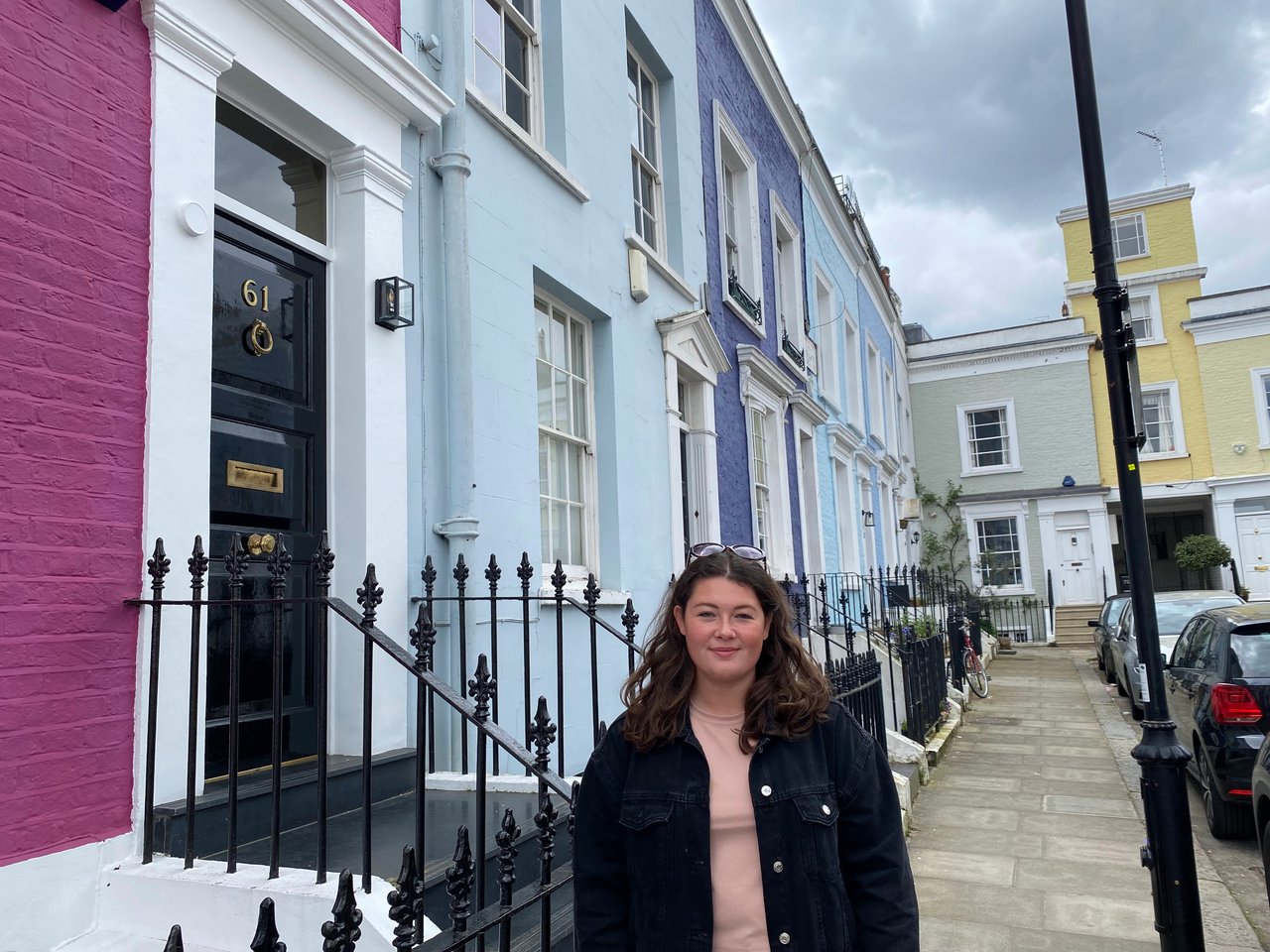 If you're looking to have housemates whilst living in London, the cost varies a lot depending on what state of repair the flat is in and whether or not it has a living room.
It's super common for landlords in London to turn the "living room" space into an extra bedroom so they can charge more rent.
If you have a living room it's somewhat of a luxury!
For a double room in a nice 4-person house share in Zones 1 to 3, you're looking at housing costs of at least £800 per month before bills for a half-decent place.
Of course, there are ways to make this cheaper.
When I first moved to London I stayed in a 3-person house share with no living room for £680 per month.
This is SUPER cheap for Zone 2 in London.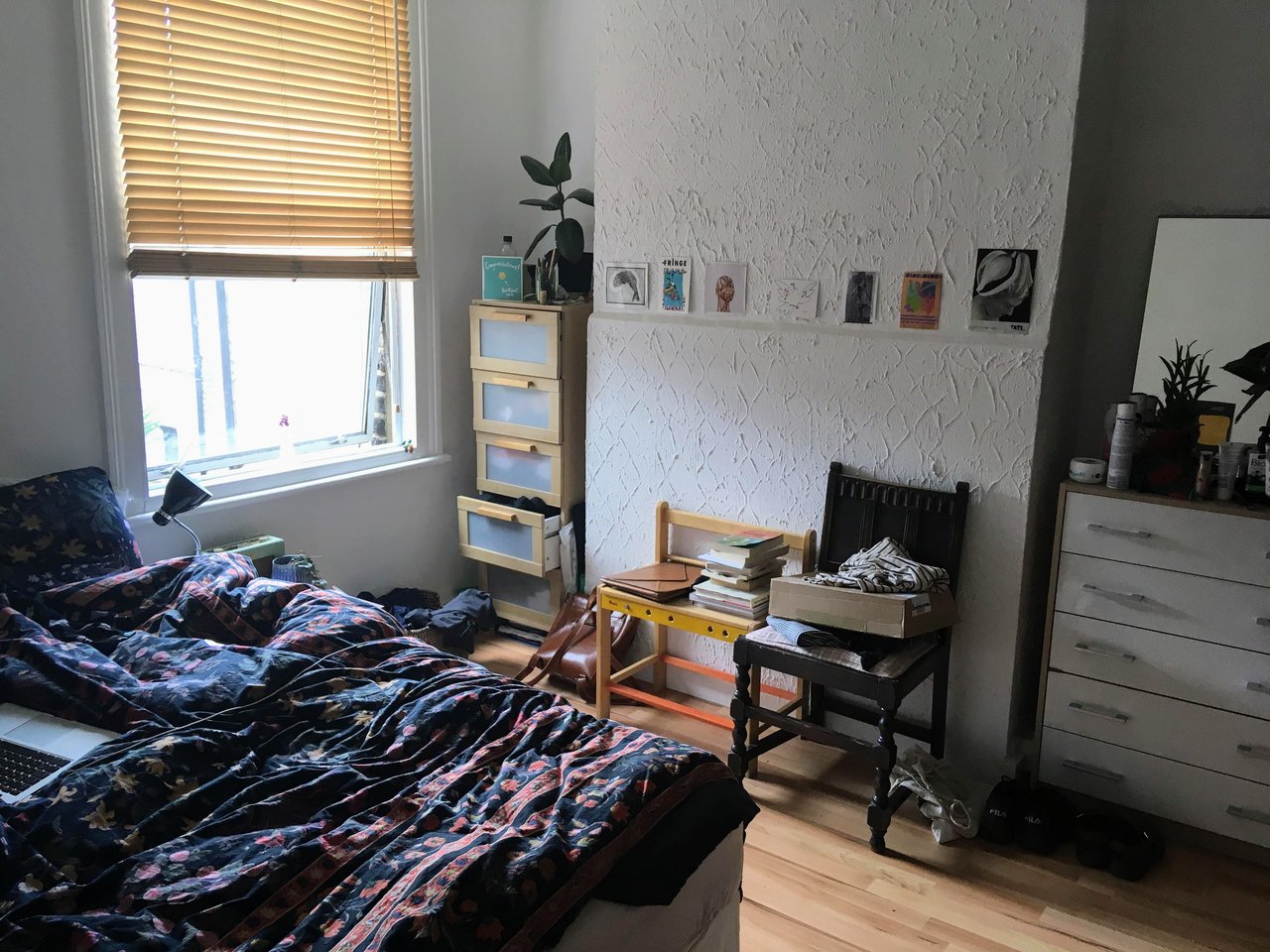 The thing is though, it was cheap because the property was in really bad shape.
Our bathroom had pretty much no ventilation so the walls were covered in black mould, and all the windows were single-glazed (I didn't even realise that was still a thing…).
I spent 6 months wearing mittens indoors. It was that cold!
I was living cheaply in London, but I was so miserable that it wasn't even worth it.
Because the house was so bad at keeping in heat, and the electricity we used was from a top-up meter which is really overpriced (I thought these died out in the 90s) we spent a TON on energy over winter. 
Like, we spent £190 on electricity between the three of us in one month…
So, the moral of the story is: if the rent is cheap, check how much the bills are!
How Much Does it Cost to Live Alone in London?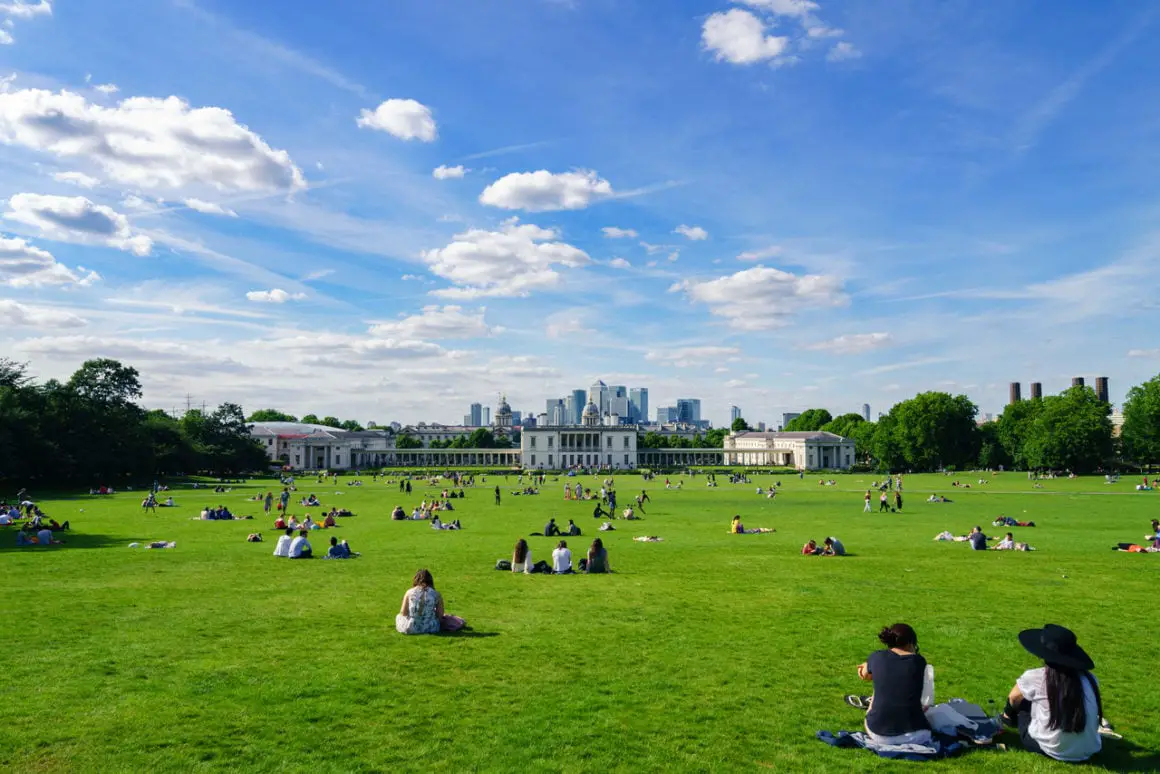 A one-bedroom apartment in decent shape in Zones 1 or 2 (not including bills) will cost around £1,750+ per month in rent. And yes, that's before bills. 
Yikes! In Zone 3 you're looking at around £1,500+ per month. 
For a studio apartment in Zones 1-2 expect rent costs of around £1,300 a month.
Like any big city, London has its fair share of hovels.
If you're desperate to live alone in central London you'll probably manage to find a (really, really bleak) studio for around £900 a month, but the living standard would be very poor, and it would be much better to just live further out and get a nicer place.
If you want to live alone London, it's worth remembering that sharing your space with someone means that your rent and bills would be pretty much halved!
It'll therefore be more expensive if it's just you.
That's why the cost of living in London is far lower for a couple than a single person.
It sucks, I know.
Summary of Average Rent in London:
Zones 1-2 rent for a 1 bedroom flat: around £1,750 per month
Zone 3 rent for a 1 bedroom flat: £1,500 
Zones 1-2 rent for a flatshare: around £1,000 per month
Zone 3 rent for a flatshare: around £800 per month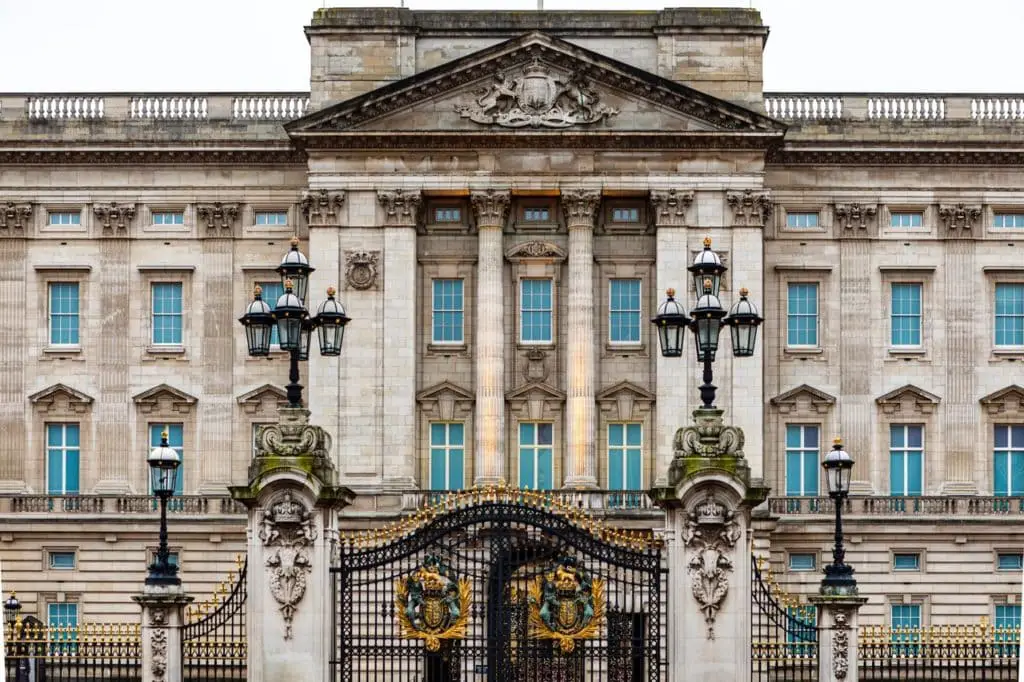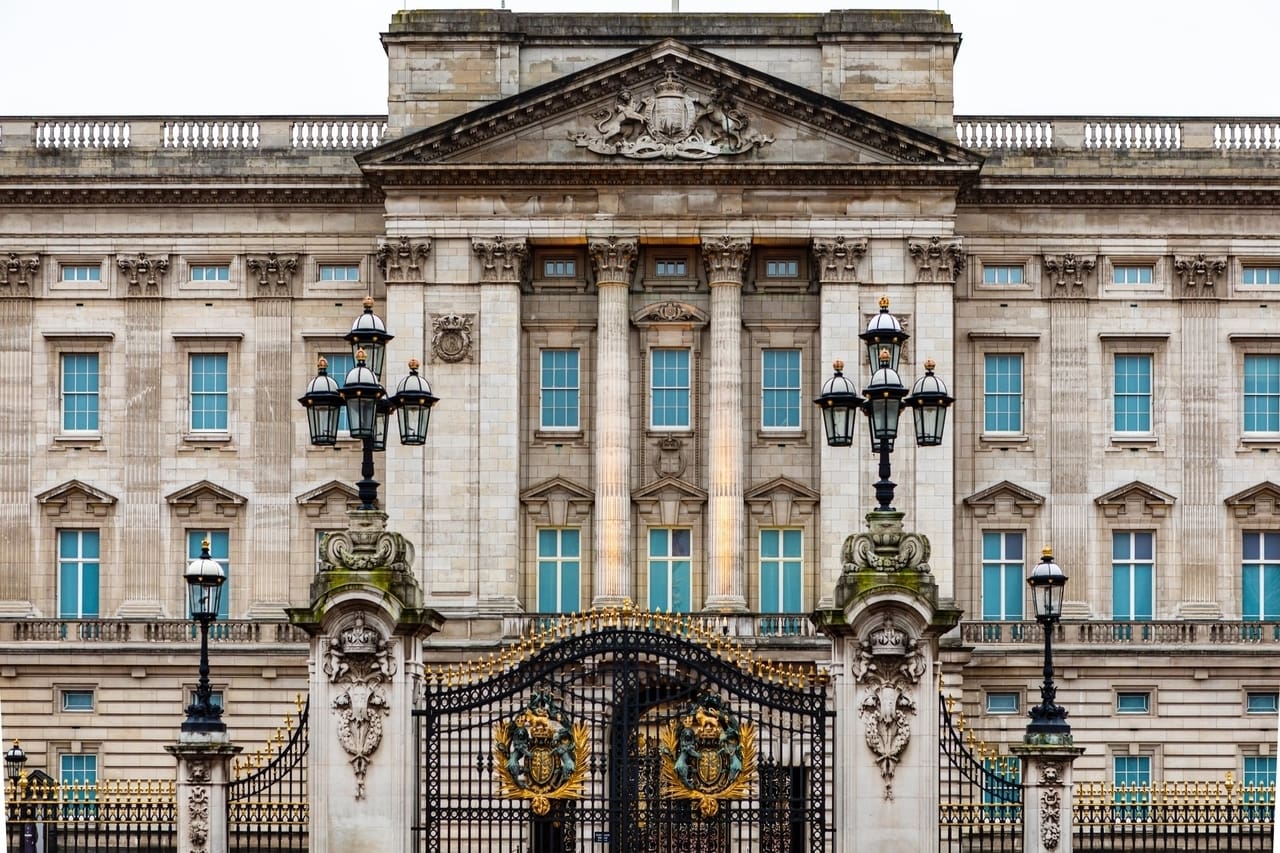 Cost of Bills and Utilities in London
How much are bills in London? Well, how long is a piece of string…
The cost of bills vary a lot, but the average bills per month in London cost around £150-250.
The big variable here is energy costs, and that depends on your usage and whether or not you live alone.
Council Tax
The first of many bills you'll have to pay in London is council tax, which varies depending on where you live.
The easiest way to work out how much your council tax in London will cost is to ask the landlord or current tenants.
You can also check using the property's postcode here.
It's worth remembering that students don't have to pay council tax, and if you live alone you get a 25% discount.
In some rental agreements your council tax may even be included in your rent so always check! It's more common that you'll have to pay this yourself, though.
Me and my housemates paid £29 each per month when we lived in a 3-bed flatshare in Zone 2.
As I said, the rates vary massively from area to area, so take this with a pinch of salt.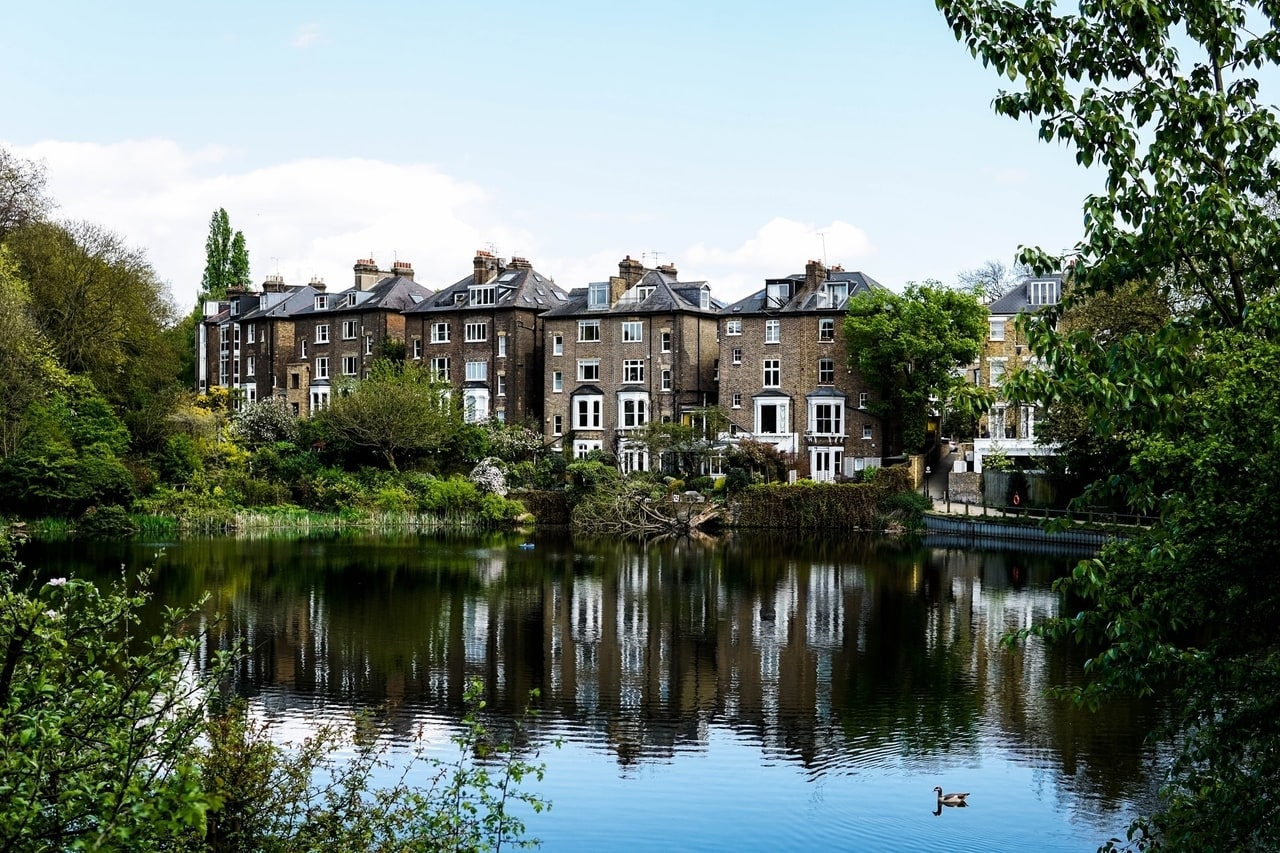 Cost of TV and Internet in London
The cost of Internet in London depends on which provider you choose. It will typically cost between £20 and £40 per month per household.
If you're sharing with flatmates that makes it pretty affordable!
If you have a TV, you'll also have to pay a TV licence fee, which costs £159 per year. It's annoying, but this rule applies to everybody in the UK.
Cost of Utilities in London
Water, gas and electricity all vary a lot depending on how much you use (and how energy efficient your house is).
Some old houses seem to drink electricity like there's no tomorrow and will cost you a fortune in bills.
Yup, I'm talking about my old house here.
If you can, check with your landlord that your bills can be paid online – if there's a pre-paid meter in the house for your electricity it's ALWAYS gonna cost more.
As you may know, prices for gas have shot up across Europe recently, with the prices consistently rising throughout 2022 and into 2023.
There's a government price cap on the amount you can pay for energy per year, which is due to rise to £4,279, which I think we can all agree is freaking extortionate!
If you're renting alone in London, the average monthly energy bill (gas and electricity) is £142, according to energy provider EDF.
The good news, though, is that energy costs pretty much the same in London as it does elsewhere in the UK.
In terms of water, you're looking at around £35 per month per household, but obviously this varies depending on how much water you use and what provider you're with.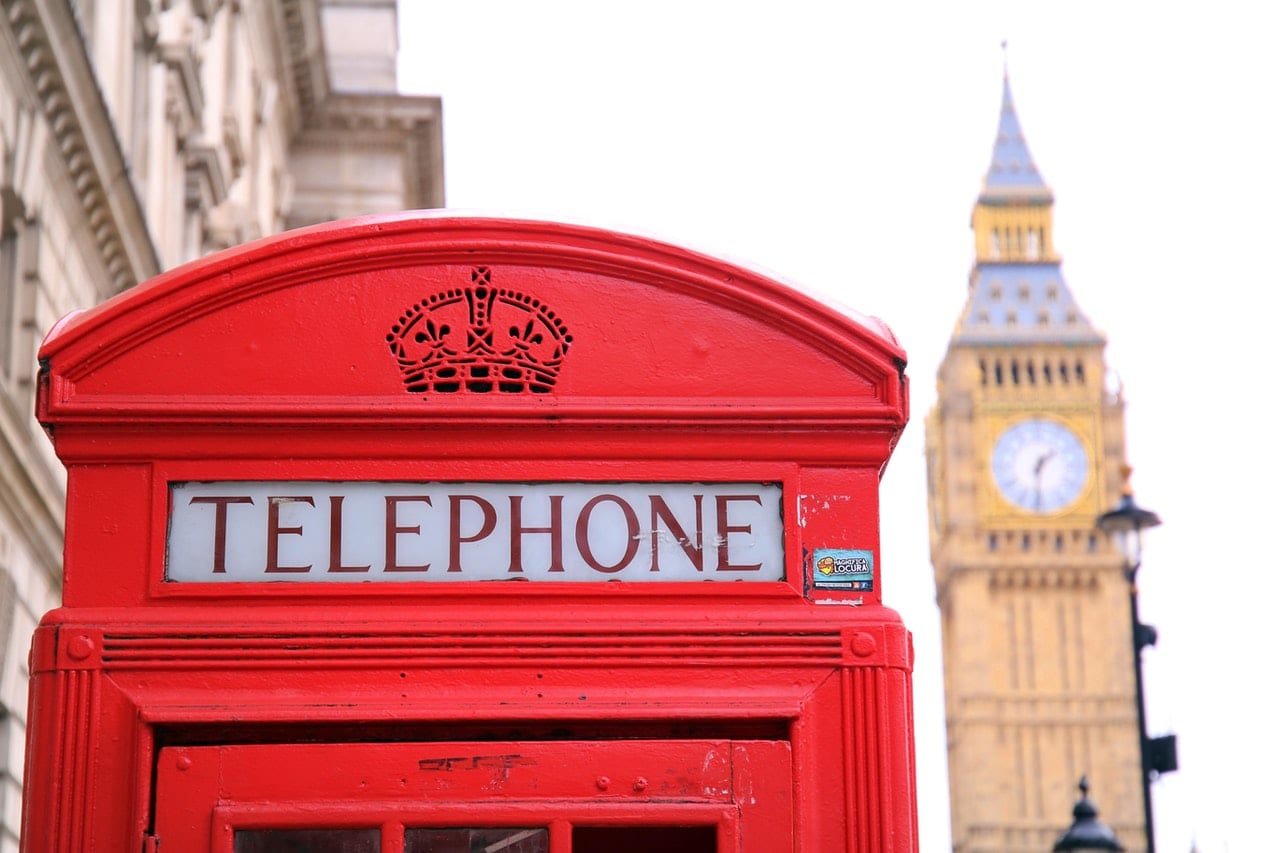 How Much Does Food Cost in London?
A huge relief for me on arrival in London was grocery prices in London are the same as everywhere else in the UK.
Yes, that's right – you can get a £3.40 Tesco meal deal whether you're in London or Liverpool!
For this reason, the price of groceries is very reasonable in London as long as you stick to the big established supermarket brands.
If you need to stop by an off-licence it's much more expensive.
I live with my boyfriend, and as we're currently working from home we get takeaway once a week and cook all of our other meals.
Our grocery bill, which includes loads of fresh fruit, veggies, Quorn, fish, soup, and everything else you could need, normally comes in at £70 a week between us, so £35 each.
If you're buying groceries for one, this will cost you slightly more.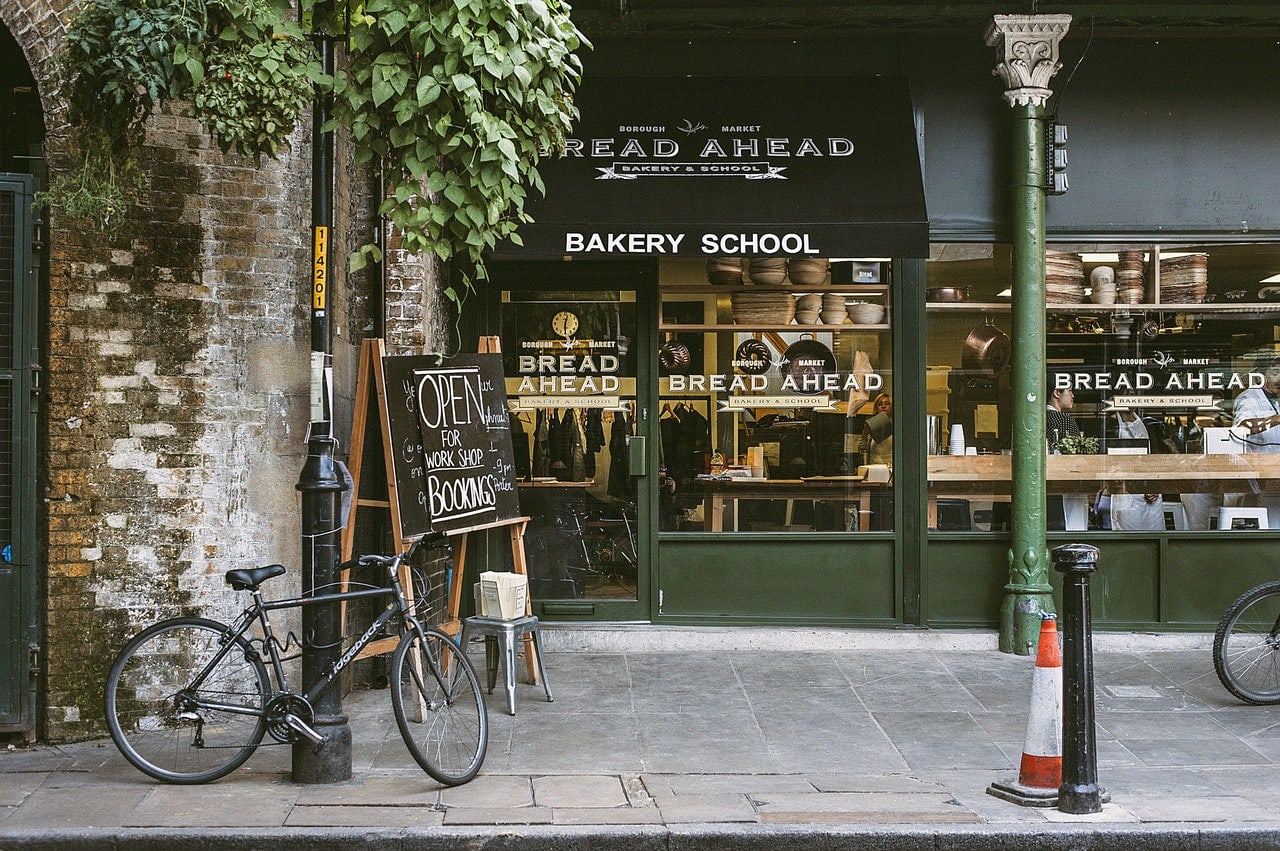 An easy trap to fall into with groceries in London (if you're not working from home) is to do loads of little shops based on what you'll eat that day, or buying lunch at work.
I highly recommend buying your groceries in bulk once a week because all those small shopping trips really add up!
This is one of the most essential things to do if you're living in London on a budget.
In London, the cheapest grocery stores are Asda and Tesco, and you should shop at these to keep your food expenses as low as you can.
Sainsbury's and Co-Op are slightly more expensive, and Waitrose and Marks & Spencer's are the most expensive (but the best quality).
My estimated average cost of food and groceries in London is £150 per month per person.
This can be a bit cheaper though (you could probably do it for £110 each if you need to – but that would take some sacrifices).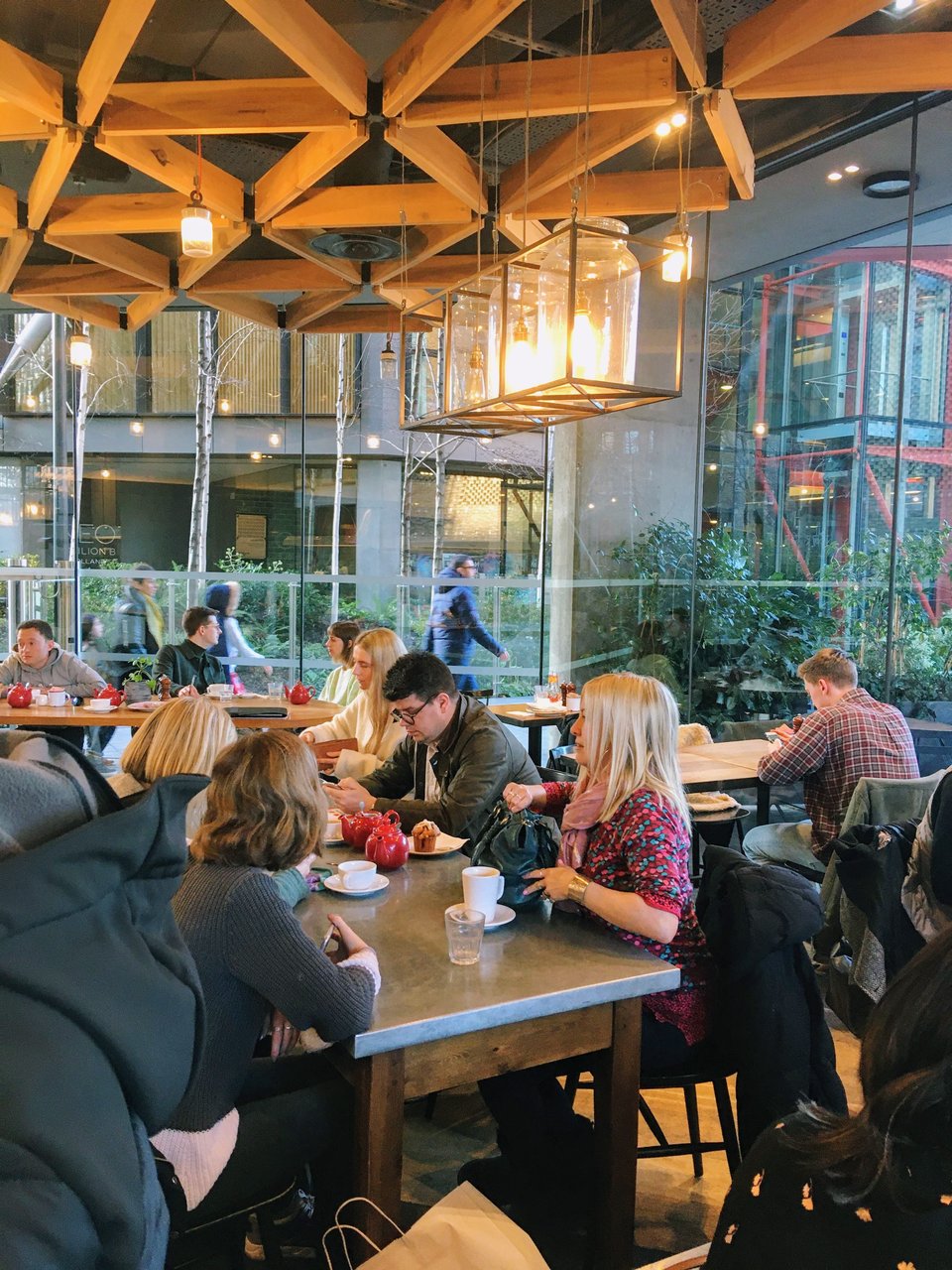 If you buy lunch at work, expect to pay around £5.50+ for a coffee shop sandwich, and I pay around £3.50 for a latte from my favourite coffee shops.
The cost of lunch in London and other daily expenses like coffees can really add up if you don't bring it to work with you!
Cost of Transport in London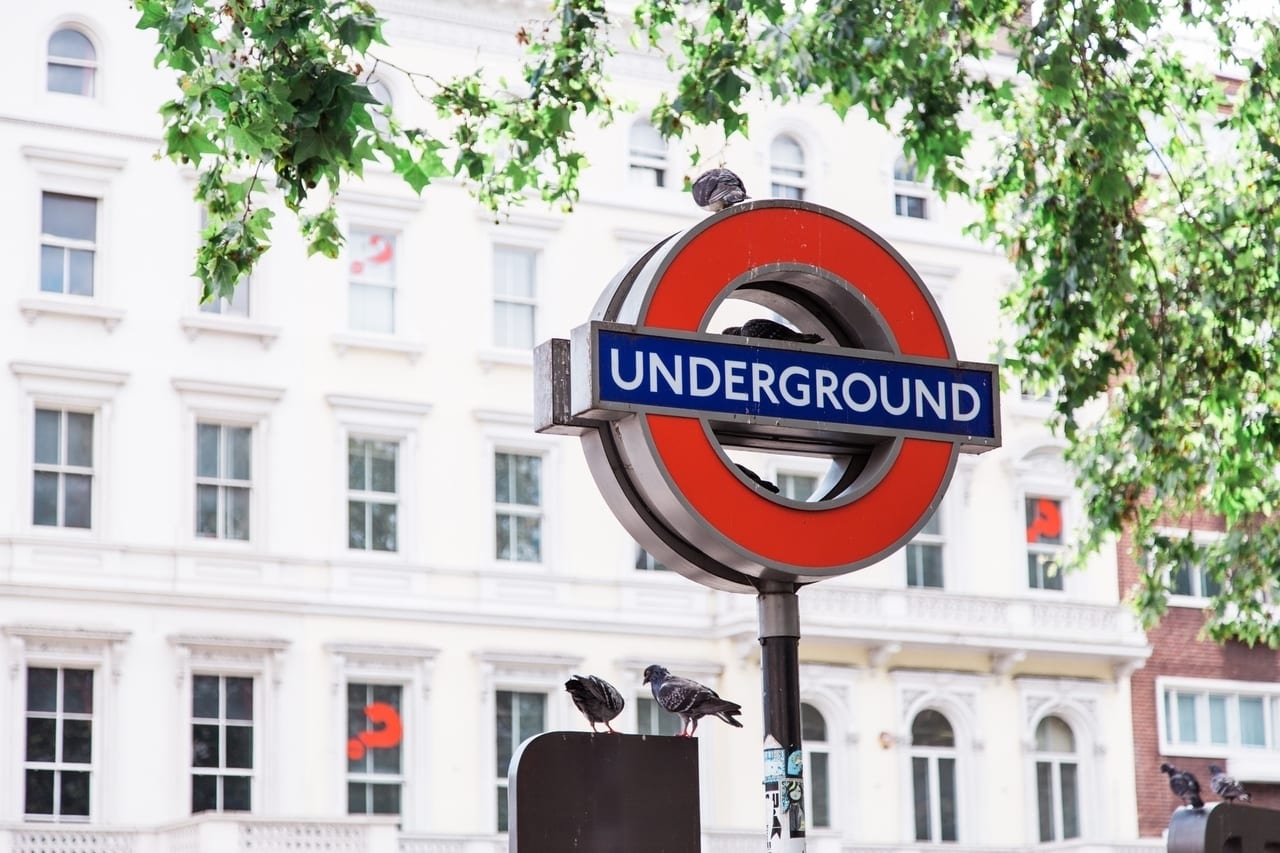 You definitely don't need a car in London, which saves you money straight away!
Our public transport system is comprehensive, and driving in London is notoriously slow and complicated.
Depending on how far away you live from work, you may need a monthly (or annual) travel pass for public transport.
This is another factor to consider when choosing where to live.
A flat in Zone 3 may be cheaper, but if you're spending an extra £150 a month on transport, it could be cheaper overall to get a flat in Zone 1 and walk to work.
If you don't need to use public transport for work, you probably won't need to buy a London travelcard. If you can't walk to work though, this is an extra substantial expense to add to your monthly budget.
A monthly travelcard covering Zones 1-2 costs £147.50 per month.
For one covering Zones 1-3 you're looking at £173.60! Per month!!
Yikes.
You can also buy your travelcards annually, which gets you 2 months free.
If you don't need to use public transport every day, I recommend budgeting £30-45 per month for this. 
Hopping on a bus in London costs you £1.65, and an off-peak single tube journey costs around £3, but it depends on how far you travel.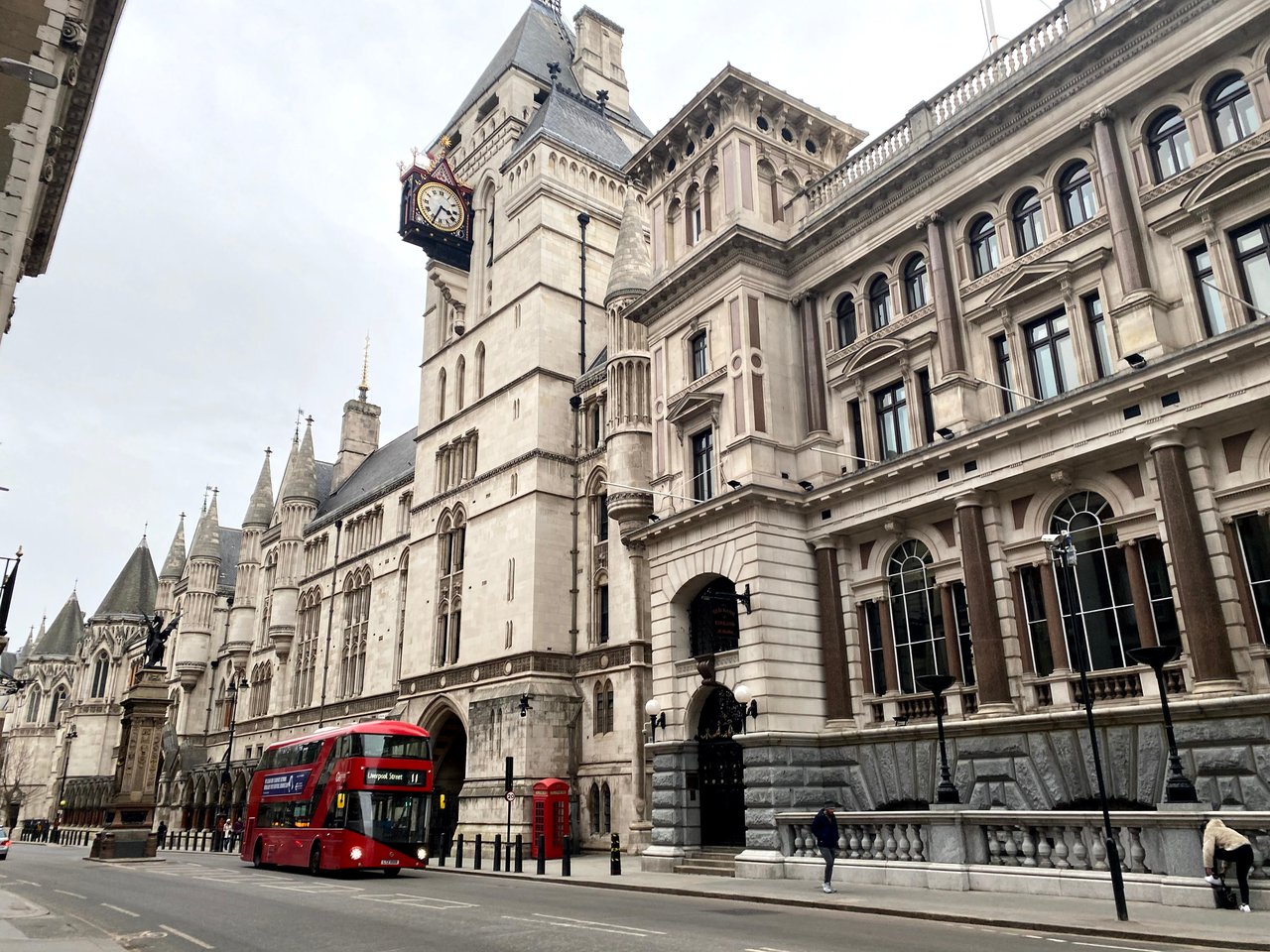 Cost of Entertainment in London
Entertainment in London is another category which can be as cheap or as expensive as you make it.
Every person's budget for entertainment in London will be completely different.
Instead, I thought it would be best to talk through how much some common leisure activities in London cost so you can plan your own monthly budget.
Gyms & Sport
Something I bet you'll have never heard about is just how expensive gyms are in London!
Probably the cheapest gym chain in London is PureGym, which I have been a member of before. Their branches in central London cost around £35 per month, which is amazing for London!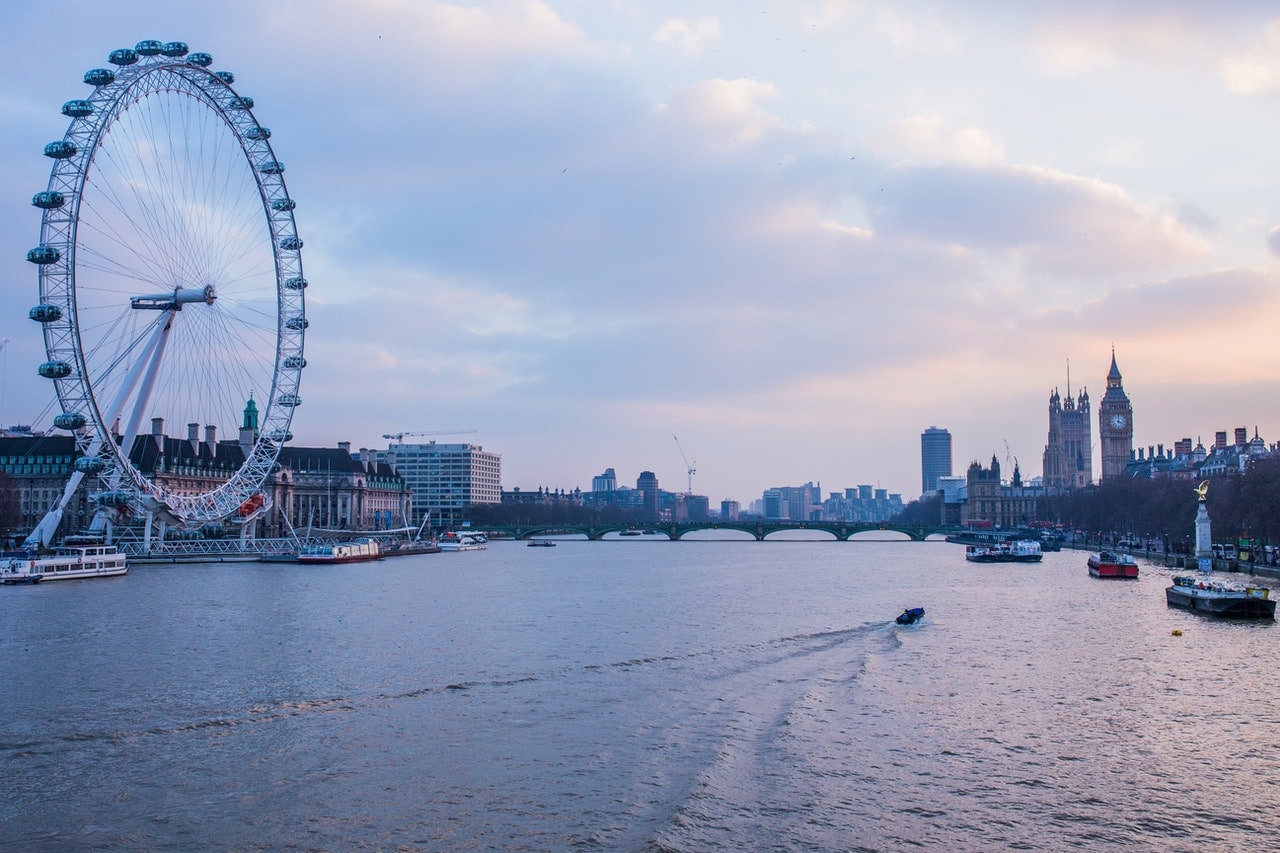 For more of a full-service gym in the city centre, though, you're gonna cringe when you hear this – memberships start at around £110 per month.
I put off doing any classes for ages because I just couldn't justify spending that much money!
Almost all sports in London are expensive.
Joining an outdoor netball league for 8 weeks will cost you £65. A yoga or dance class will cost at least £15 per session.
I have a workaround, though.
About 4 months into living in London I discovered ClassPass, which changed everything for me!
Suddenly, I could join all those expensive gym classes I had been putting off!
You pay £65 for 50 credits per month in London (although there are options for less or more credits). With these credits, you can book gym classes, gym time, or a swim session.
I can usually do 2 classes per week with my 50 credits.
What's so amazing about ClassPass is that the classes are SO much cheaper than if you'd just booked them directly.
For example, my regular boxing gym charges £15 per class. But on ClassPass? It costs between 4 and 8 credits.
That works out to cost between £5.20 and £10.40!
Score!
Cost of Alcohol in London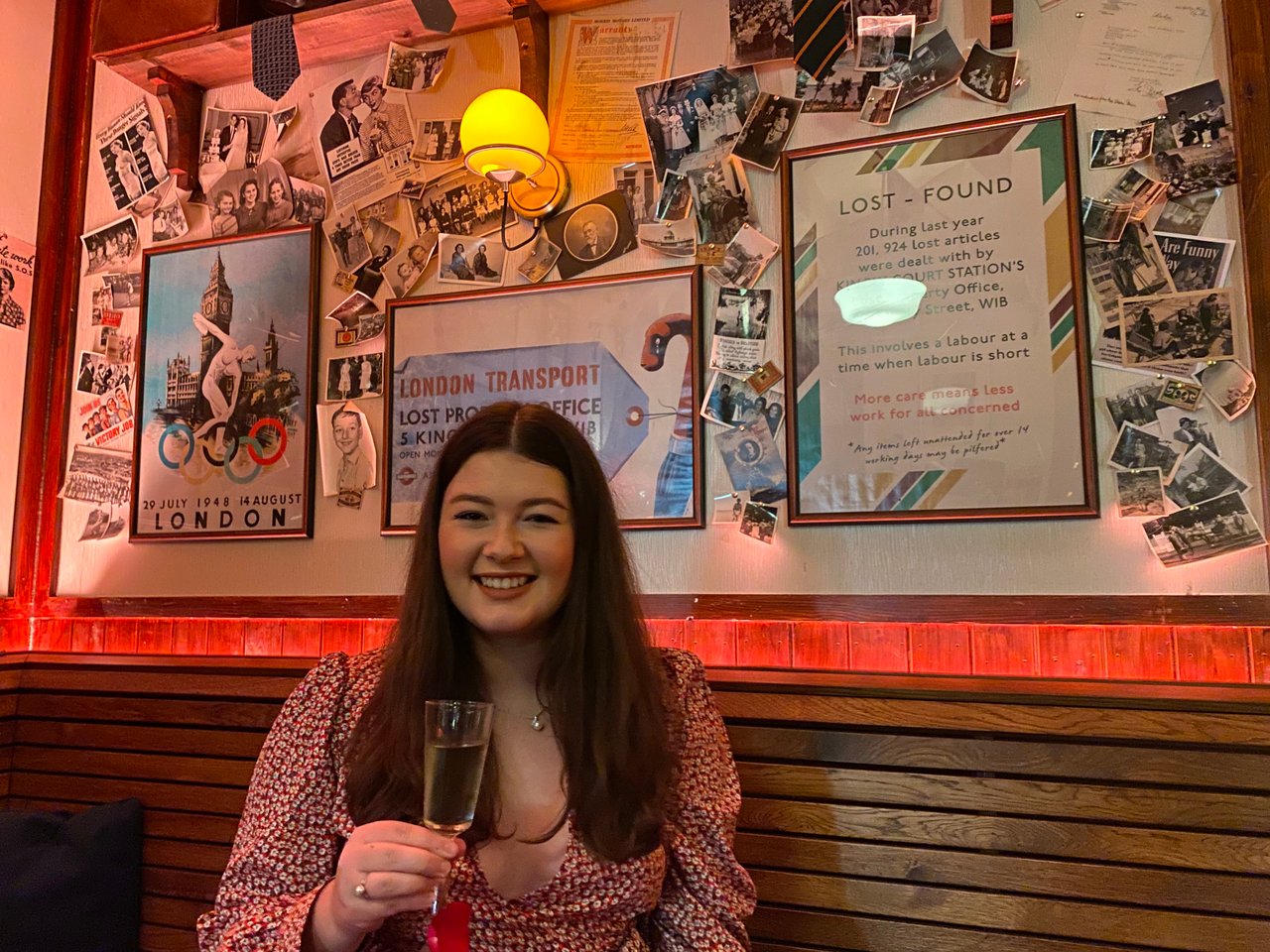 There's no doubt about it, drinking and going out in London is expensive. Especially compared to the rest of the UK!
It really does depend on how you do it though. A pint of beer in the City of London or in Zone 1 will cost around £6.70, but head out to Peckham and you'll get a pint of beer for £4.75.
It's all about going out in cheaper areas of London to save money.
If you drink wine and cocktails it'll cost much more than drinking beer (£12 for a cocktail, on average).
London turns us all into beer drinkers!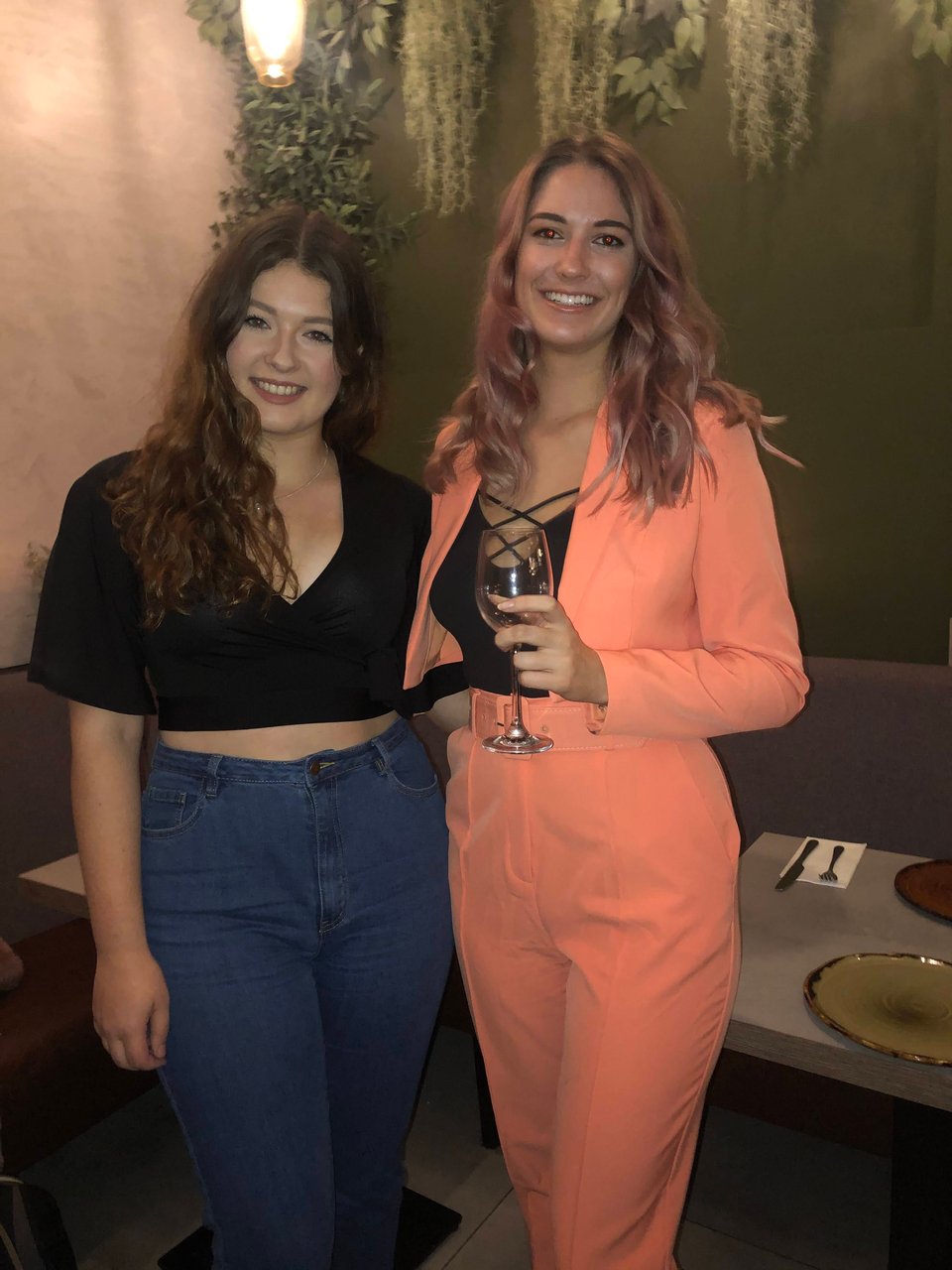 In the supermarket, the average cost of alcohol is far cheaper than going out drinking in London.
You can get a pack of four beers for around £4, and a decent bottle of red wine will set you back around £7.
Dining Out & Takeaway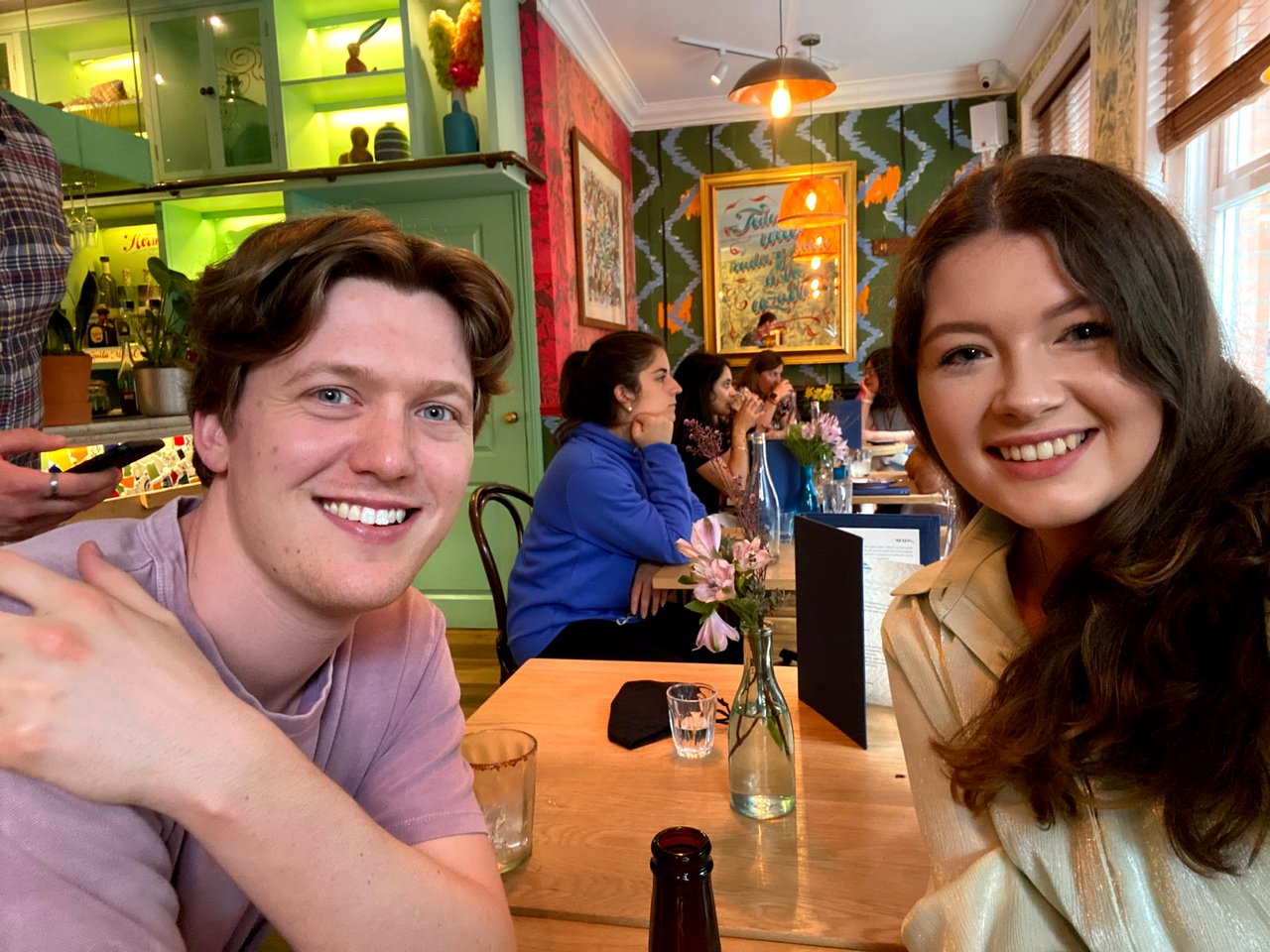 Eating out in London is also pricey, but you just have to do it because, despite the cost, it's one of the best things about living in London!
It's really difficult putting a price on this since it totally depends on which restaurants you go to.
On average, Rob and I spend £40 each for a meal at a restaurant with drinks for dinner, with London brunches working out more like £18 per person for a coffee and main.
There's a huge range of takeaway food options in London, and you can eat food from anywhere in the world!
It's always cheaper than eating at a restaurant, and you can usually get restaurant food delivered to your door.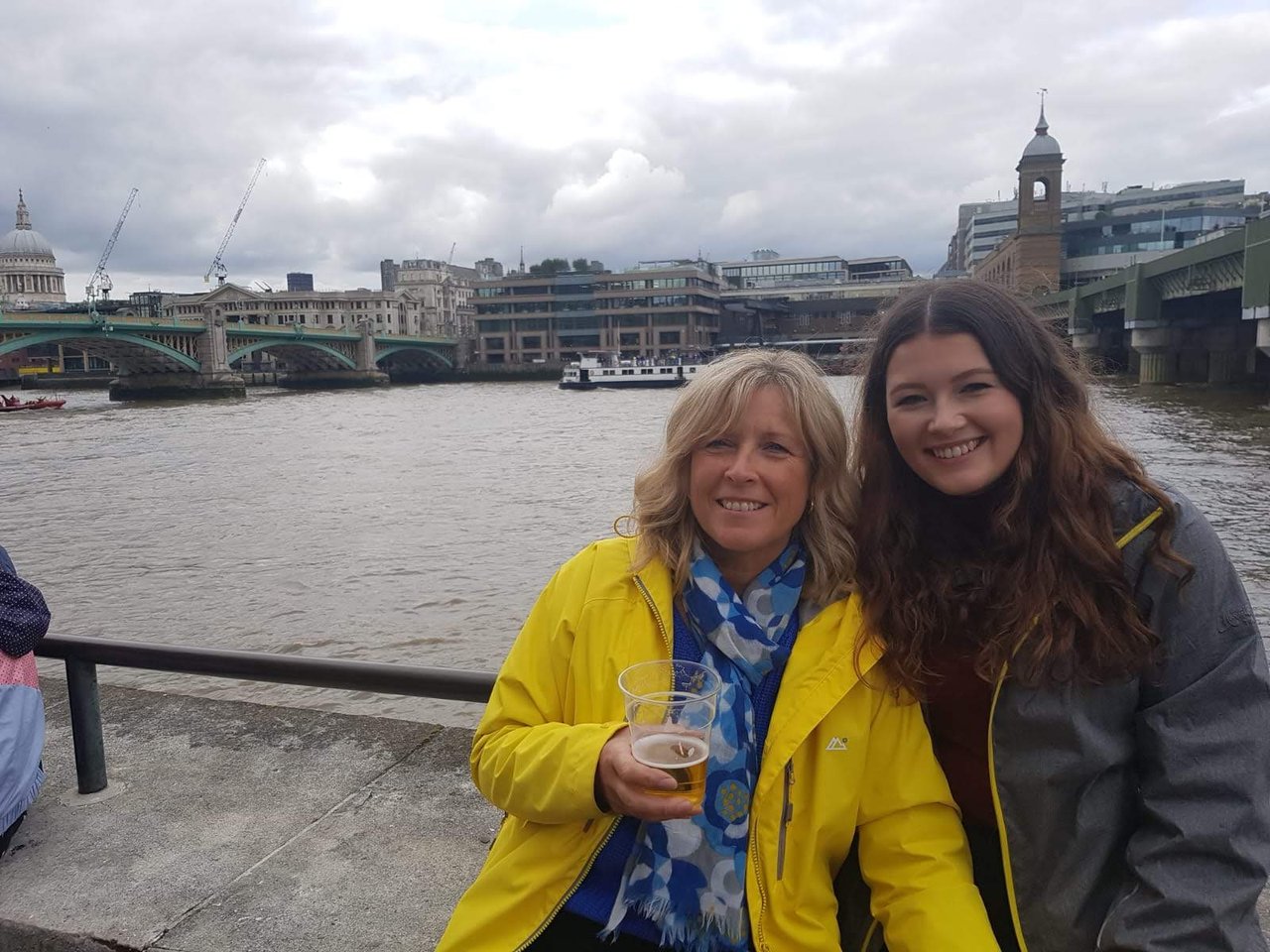 If you're ordering for one, just like anywhere else in the world, takeaway will cost more since you'll have to front the whole of the delivery and service fees yourself.
For this reason, the average cost of a takeaway for one in London will cost around £15-20.
If you're ordering for two it'll be slightly cheaper per person.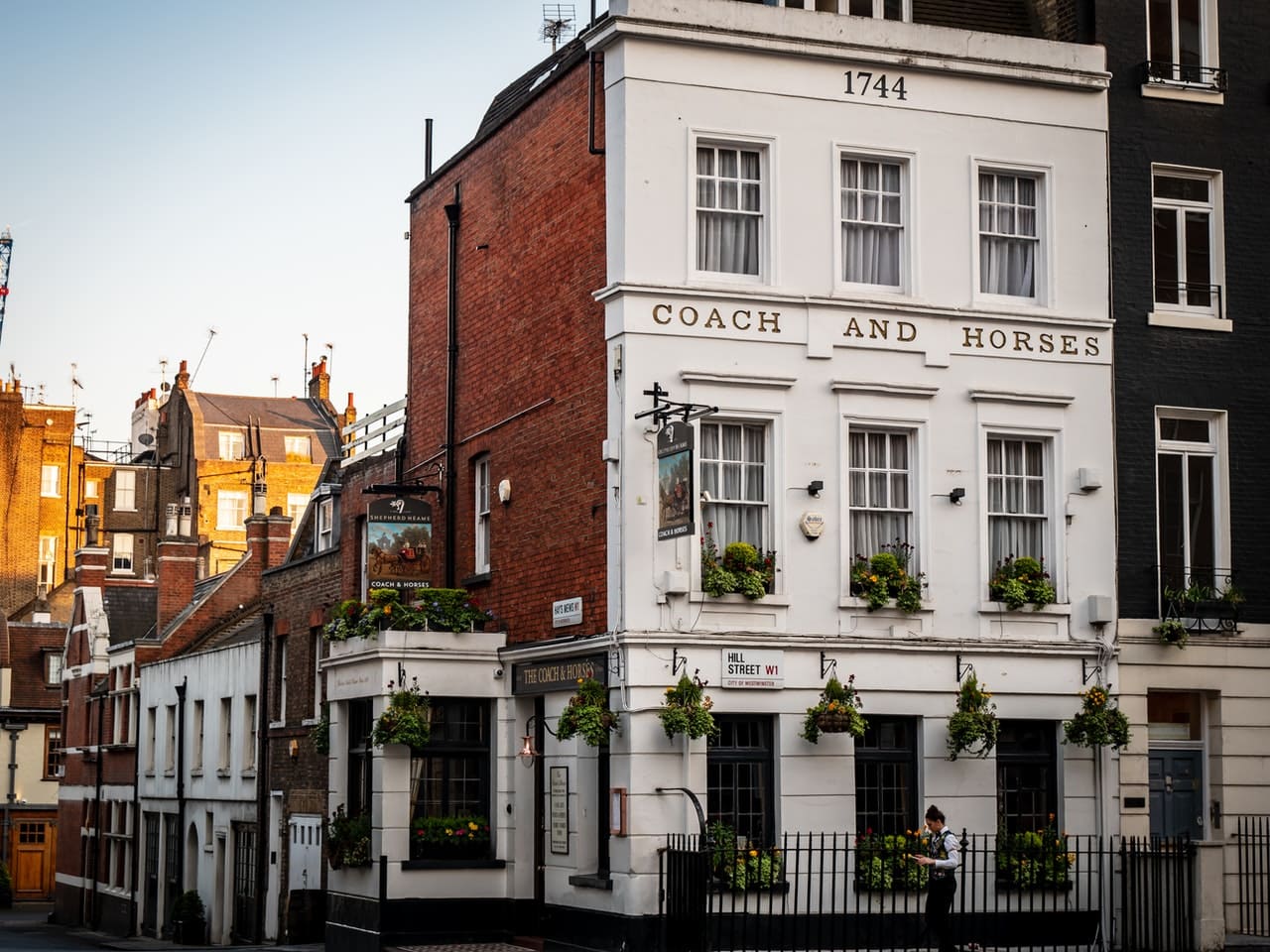 Cost of Sightseeing in London
It's super easy to forget to go sightseeing when you live in London. I know that life can get in the way, but it's really important to.
You've got to make the most of living in one of the best cities in the world!
Luckily, there are soooo many free attractions in London so this won't massively impact the cost of your life in London.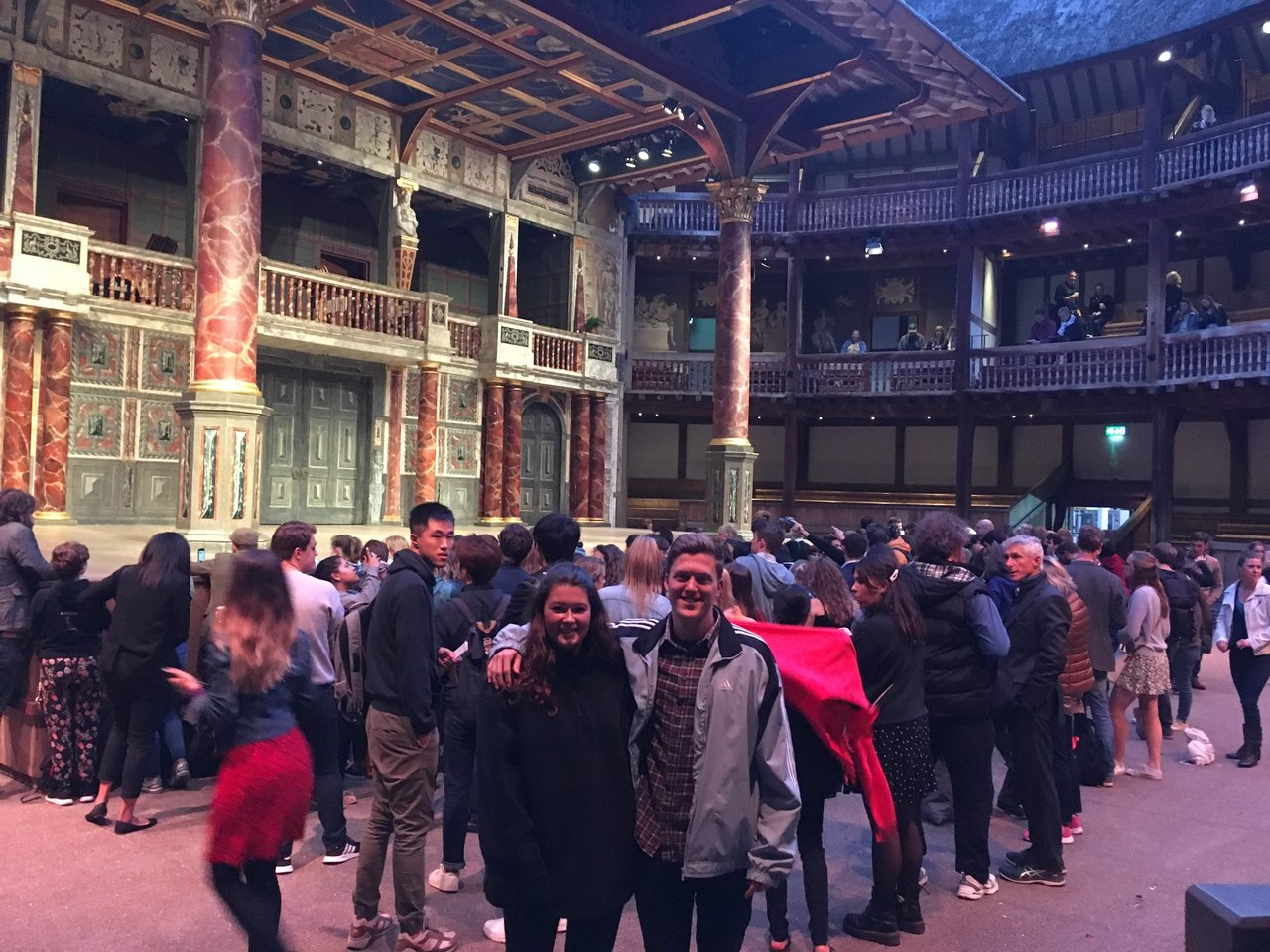 From the Big Ben and Buckingham Palace, to the Natural History Museum and Hyde Park, if you're on a budget you can visit London's top landmarks without spending any money on sightseeing!
If you want to see certain iconic attractions, such as the Tower of London and Hampton Court Palace, you will have to pay though.
For a mixture of free and paid attractions, I recommend budgeting £20 a month for touristy sightseeing.
The Total Cost of Living in London per Month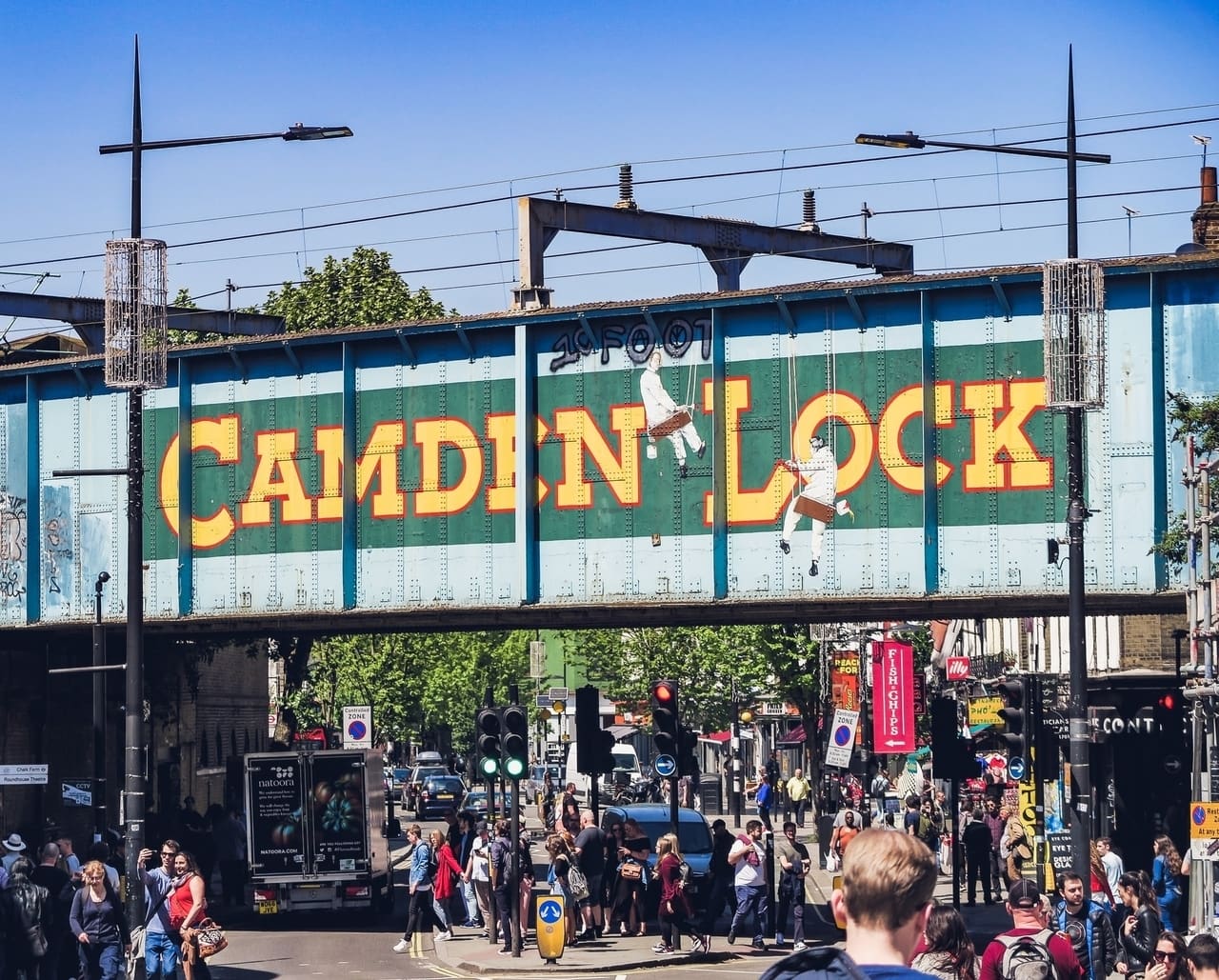 Phew, that was a lot of information!
I've pulled together the rough averages into the table below to make things easier, and then underneath that I've set out a more comprehensive list of the average living expenses in London mentioned in this post.
Is it expensive to live in London? Absolutely, but in my opinion it's worth it!
OBVIOUSLY not all of the average prices below will apply to you – rent and energy bills, in particular, vary a lot.
I recommend adding an extra £150 or so per month to whatever you think you need to cover – like needing a new pair of shoes for work, extra shampoo, and so on.
So – how expensive is London living? How much do you need to live in London per month? Here's your answer!
| Expense | Average Monthly Cost |
| --- | --- |
| Rent (1 Bedroom apartment, shared) | £875 |
| Internet | £35 |
| Energy | £142 |
| TV License | £13.12 |
| Water | £35 |
| Groceries | £140 |
| Transportation | £173.60 |
| Dining out/Takeaway | £120 |
| Gym/Fitness | £80 |
| Going Out/Activities | £60 |
| Sightseeing | £20 |
| | |
Rent
A one-bedroom flat in decent shape in Zones 1 or 2 (not including bills): £1,750+ per month. 
A one-bedroom flat in decent shape in Zone 3 (not including bills): £1,500+ per month. 
One bedroom in a decent flatshare in Zones 1 or 2 (not including bills): £1,000 per month. 
One bedroom in a decent flatshare in Zone 3 (not including bills): around £800 per month
Bills
WiFi per month: £20-40 (split between the number of housemates)
Council tax: £30 each for a flatshare, £90 if you live alone
Electricity and Gas: £142 on average if you live alone, if you have housemates it'll be around £62 split between you.
Water: £35 per house (usually this is a flat rate regardless of how much you use)
TV Licence Fee: £157.50 per house per year.
Groceries
Transportation
£173.60 for a Zone 1-3 monthly travel pass
£1.65 per bus journey
£3 per off-peak tube journey (Zones 1-2)
If you don't need a travel pass, budget around £30-45 per month for transportation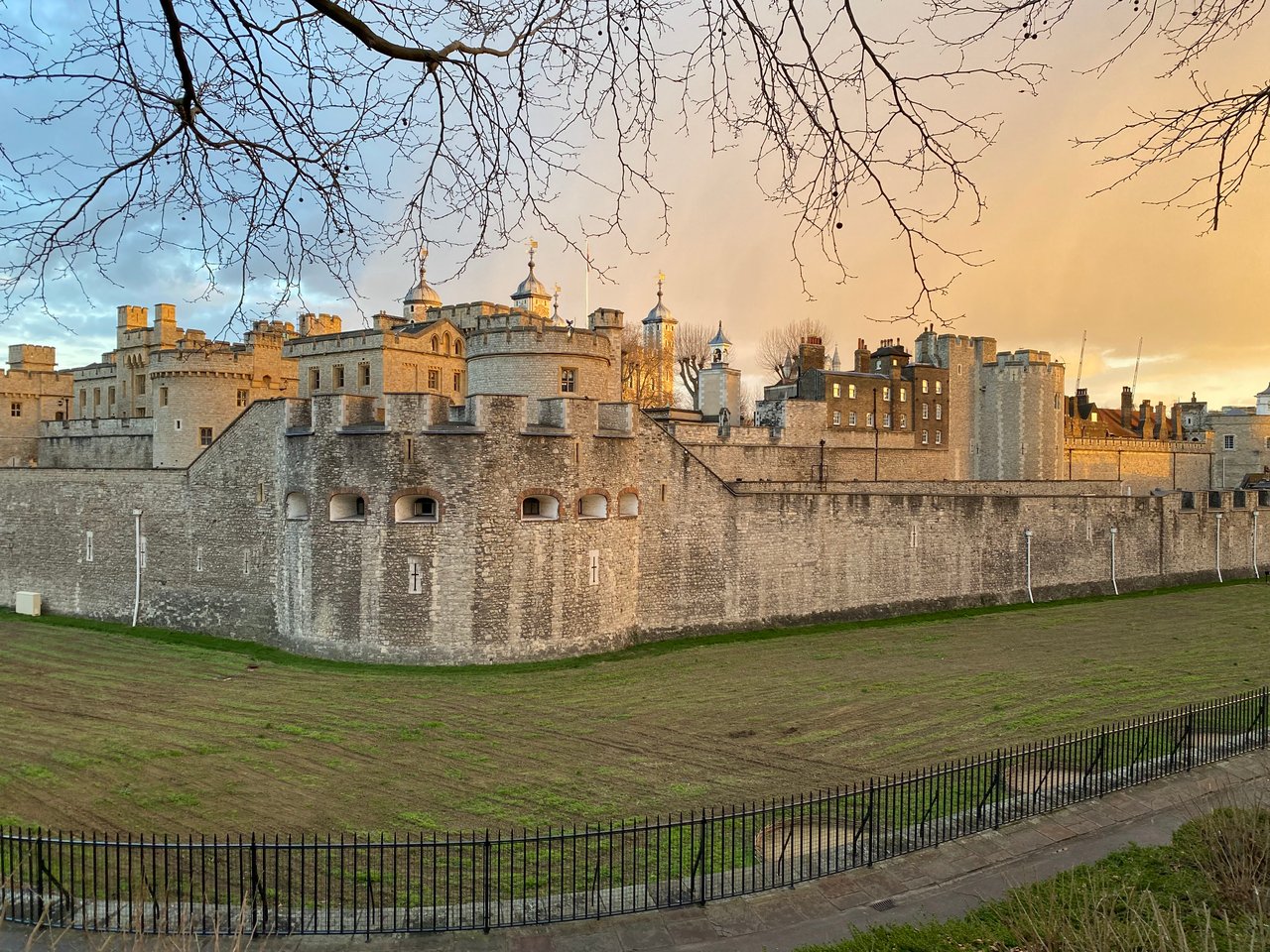 Entertainment
£35 for a basic gym membership
£110+ for a full-service gym membership
£65 for Class Pass
£40 per person for a meal with drinks in a restaurant
£10-12 for a cocktail at a standard bar
£4.50-7 for a pint of beer depending on which area you're in
£15-20 per person for takeaway food
Sightseeing
Most attractions are free
£20 per month should cover a mixture of a few paid and a few free attractions
As you can see, the average cost of living in London per month varies massively depending on so many different things!
For this reason, it's impossible for me to say how much living in London will cost you.
How Much Do I Spend Living in London?
In an average month, I'd say I spend around £1,750 per month, which allows me to live comfortably in a flat with my boyfriend, go out for meals, concerts and drinks, do plenty of sport and see some tourist attractions.
London is a city so big that you can probably find somewhere to live on any budget.
I really do recommend trying to come here with enough money to live comfortably though.
London is absolutely NO fun if you're always broke, constantly worried about money and can't enjoy any of the benefits to living here!
How Much Do You Need to Earn to Live in London?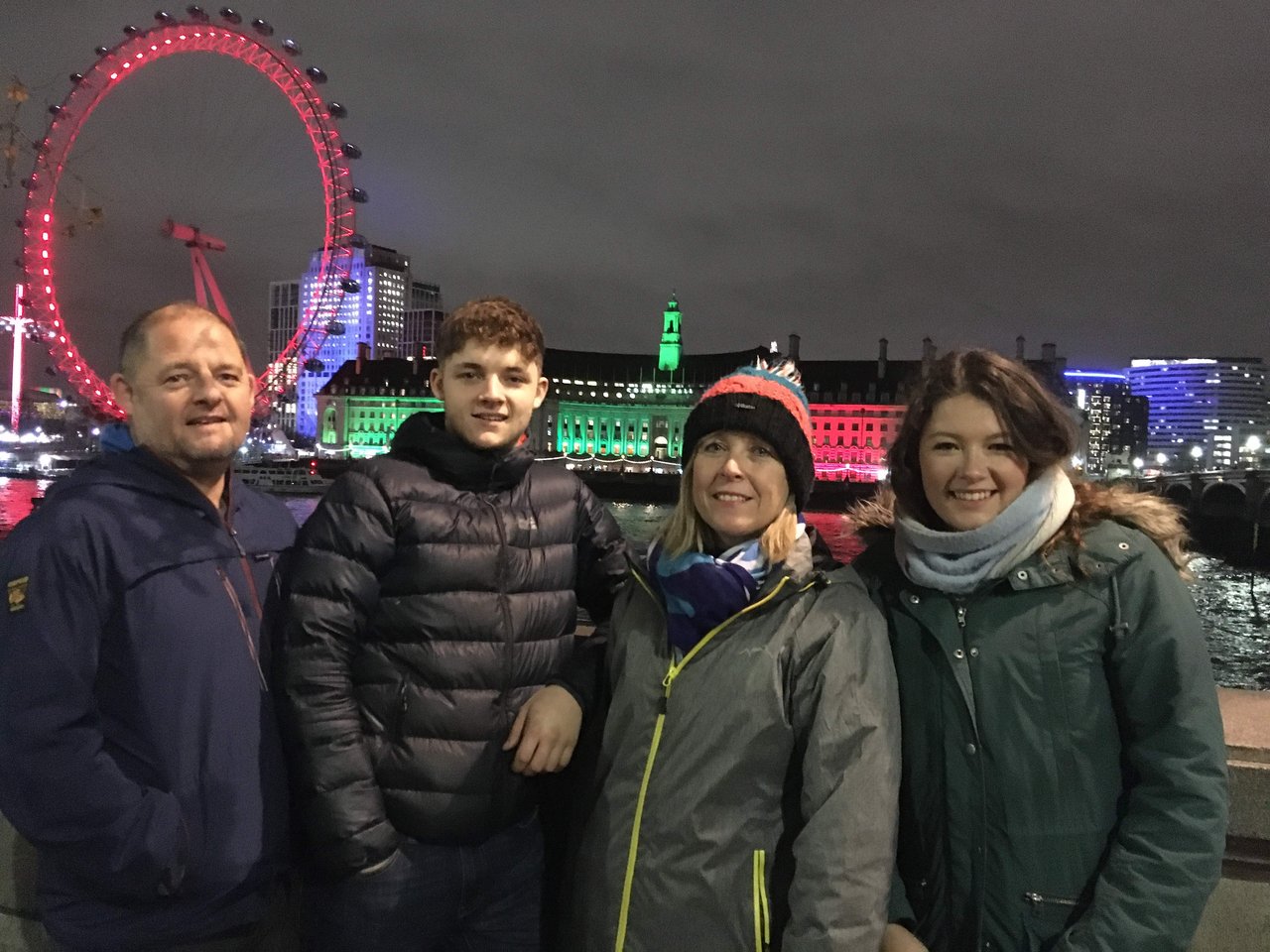 After so much talk about the cost of life in London, it's only natural to wonder how much salary you'll need to afford to live in London.
Again, that's so hard, because it totally depends on a range of factors!
In my personal experience, and from speaking to my friends, I don't think it's worth living in London unless you're earning £30,000 per year, minimum.
Of course, LOADS of people live in this city with far lower salaries and make it work, but living in London is hard, guys. Everything costs so much.
With anything less than £30k, you'll struggle to have enough money to enjoy living in the city.
I moved to London on a salary of £30k and made it work, It was tough, but just about doable, and that was four years ago.
To afford to live in London on £30k in 2023, you'll need to share a house and make quite a few sacrifices.
If you're one of my non-UK readers (hello!) it's worth bearing in mind that your employer will deduct tax and national insurance from your salary before it lands in your account.
This can be anything from 20-45%, depending on what you earn.
Okay. So how much do you need to earn to live comfortably in London?
I'd say a minimum of £40k.
Once my salary topped £40k, my whole life in London got so much easier and better.
Again, though, you'll still need to share a house on that salary. The higher above this figure you go, the better your life will be.
The salary to live alone is London is really high, and renting alone in London can feel almost impossible for many people!
A single person needs around £60k+ per year to live alone in London, but the more you have, the nicer the place you can afford.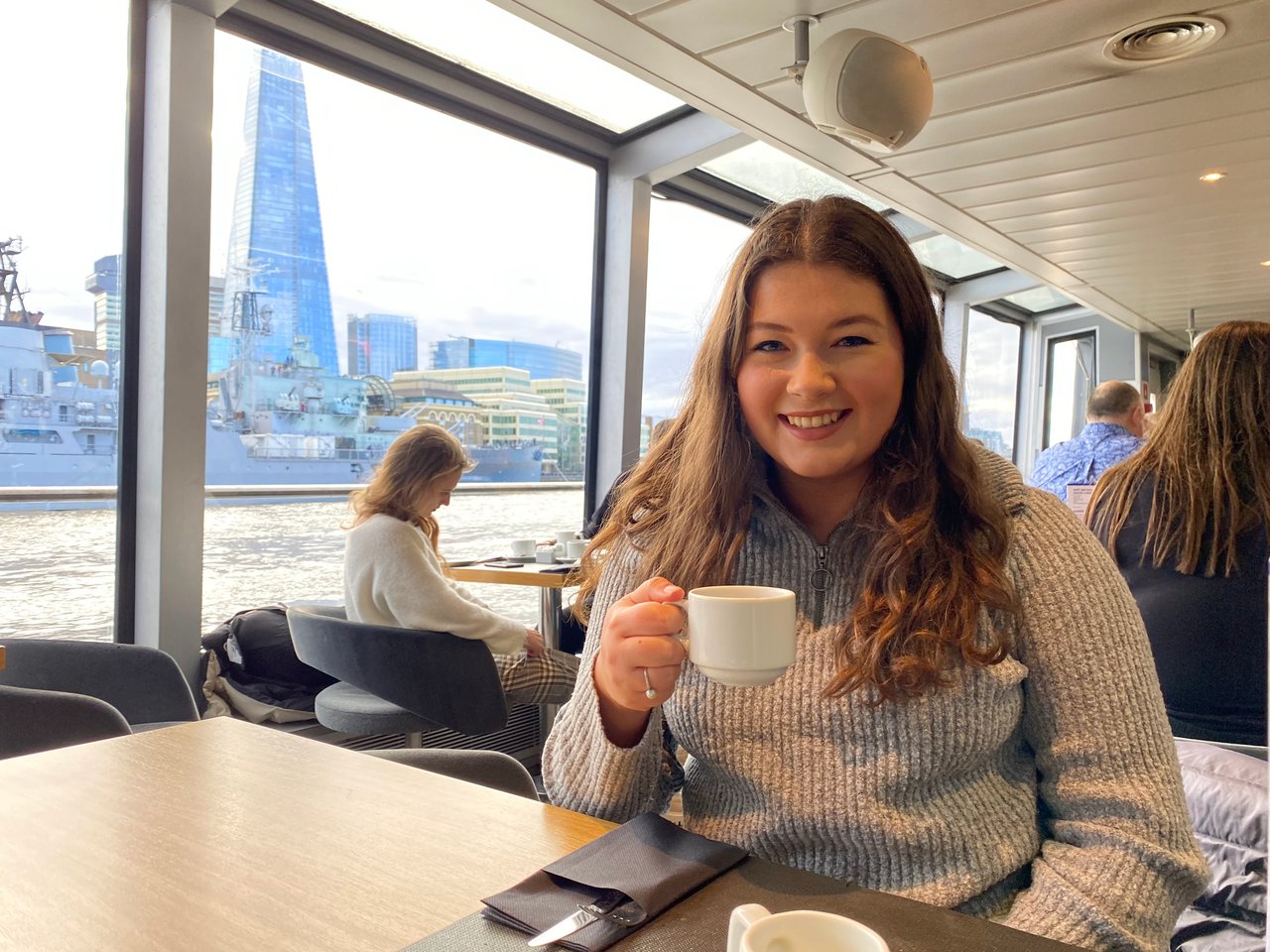 How Do People Afford to Live in London?
Good question. Like I said, many people can afford to live in London even on salaries far below what I recommend.
So how do people afford to live in London on low salaries?
Usually, it's a combination of these factors:
They live in a house their family bought years ago, when housing in London was more affordable;
They live somewhere cheaper and further out of London, like Croydon, and commute;
They're students, so they rely on student loans;
They're very, very careful financially and have perfected the art of living cheaply and budgeting in London over the years;
They use their overdraft or credit cards to afford to live in London each month (being perpetually in your overdraft is unfortunately common amongst young people in London);
They get financial help from family;
They work multiple jobs;
They live in poor quality accommodation shared with lots of others (warehouses are very popular for this); or
They were very, very lucky and found an amazing landlord who doesn't rinse them down to their last penny in rent. Rare!
Obviously these aren't the only ways people can afford to live in London on a low salary, but they're some of the most common.
If you're wondering "how can I afford to live in London?" the answer is usually: find a job with a good salary.
That's easier said than done, though.
---
I hope this post helped you get a better understanding of the London cost of living.
I absolutely adore living here and it's so exciting that you're considering the move, too!
Feel free to drop any questions you have in the comments!