There is a good chance that this post contains affiliate links. If you make a purchase through them, I may receive a small commission at no extra cost to you! As an Amazon Associate, I earn from qualifying purchases. As ever, all opinions are my own.
Located in Costa Blanca, between Alicante and Valencia, you'll find Javea (also called Xàbia), a one-of-a-kind Mediterranean beach vacation spot. With over 20km of coastline surrounding the town and plenty of fun things to do, Javea is the perfect spot for your summer holiday! 
Whether you prefer the sandy beach at Playa de Arenal or the coves at La Granadella, it's safe to say you'll spend a tonne of time on the beach in Javea.
I spent a few months living in Denia, a town just a short drive away from Javea, so I had the pleasure to visit it a couple of times. What I found was a charming small town with knockout beaches and a few fun things to do to keep you entertained.
Javea or Xàbia?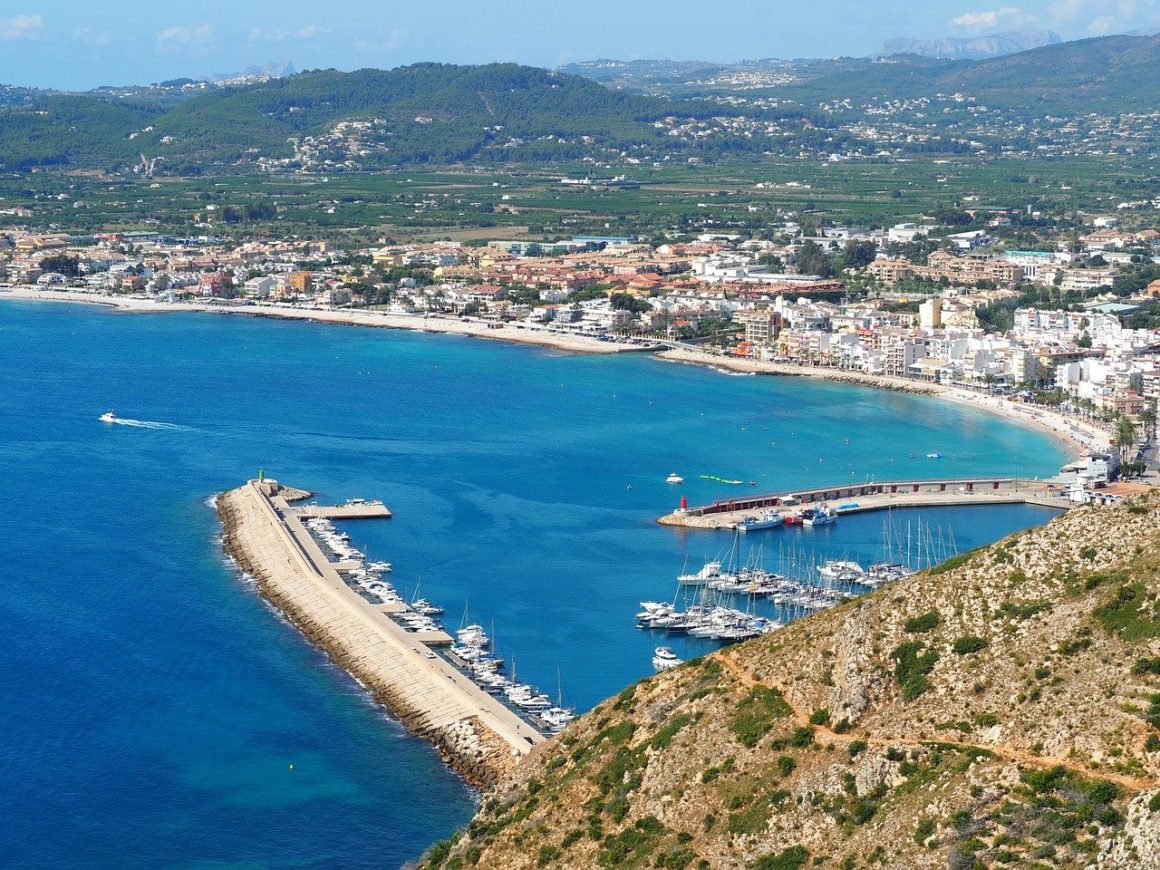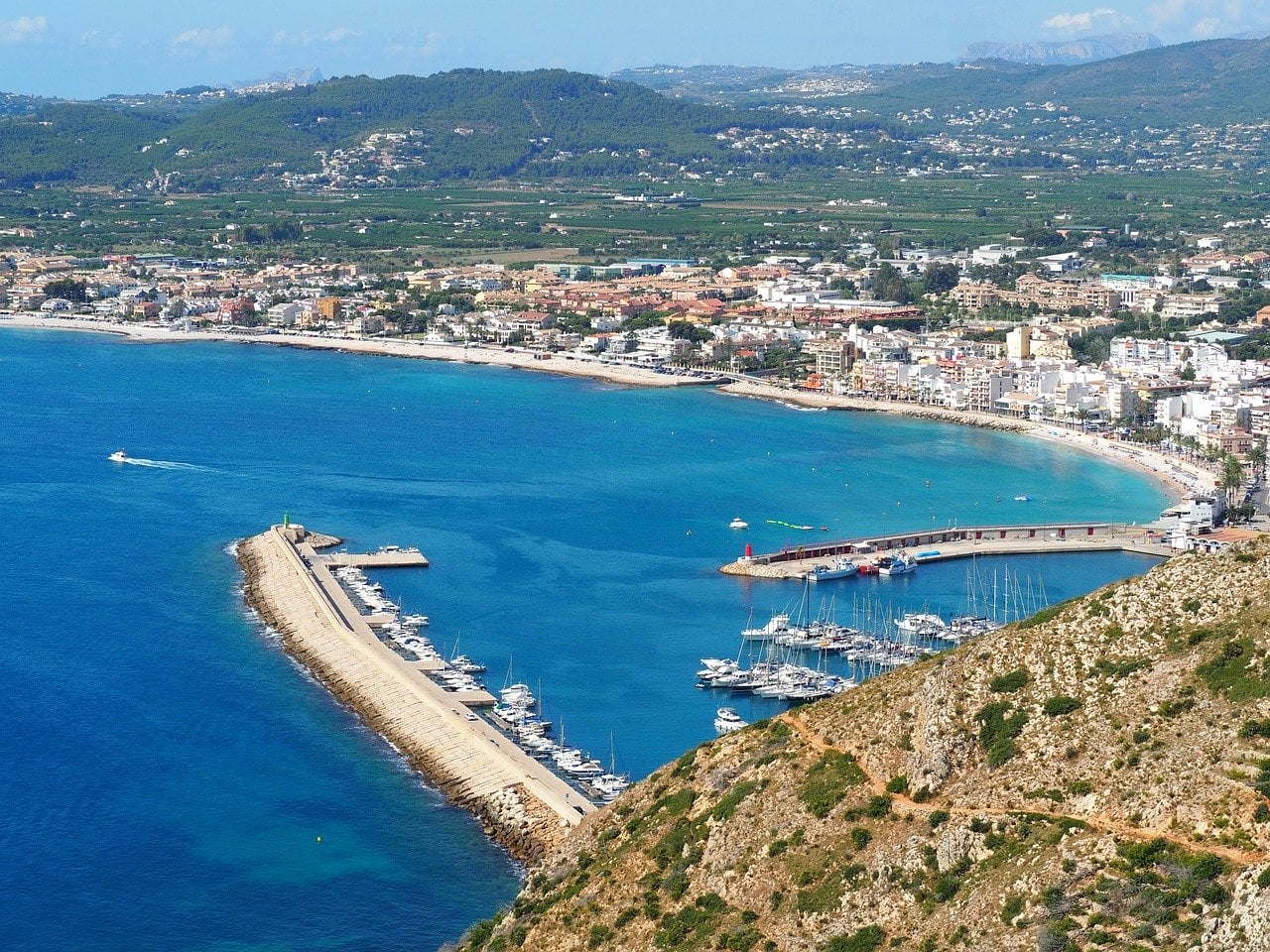 Is the name for this beautiful seaside town Javea or Xàbia? 
Actually, it's both. 
The truth is this town has two spoken languages. Javea is the official Spanish name used on official documents, signage, and internationally. The Valencia region where Javea/Xàbia lives has its own language called Valenciano, which most locals speak in addition to Spanish. Xábia is the name of the town in the local language, Valenciano.
While strolling around the town, you might see both Xábia and Javea on road signs and documentation. That's because, in 2015, a Royal Decree was put in place that required that written signs/signals were required to be expressed in the official Spanish language of the state. 
Like any town with local pride, many Valencians may go out of their way to ensure the town is known as only Xábia. 
It is possible to use the names interchangeably. While the locals prefer Xàbia, Javea is the name known more internationally. Be prepared to see (and use) both while you're visiting this wonderful town!
Things to Do in Javea/Xábia
Javea Old Town (Xàbia Pueblo)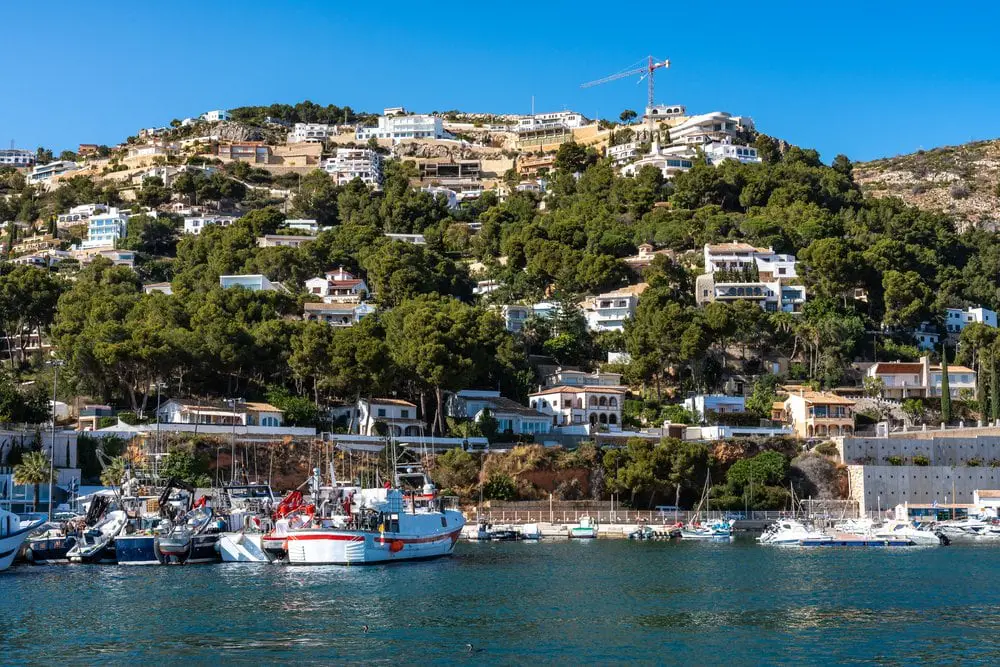 The Old Town of Javea is not far from the oceanfront and is the ideal location for exploring cute shops, character-filled streets, and alleyways. Wandering through this history-filled town you'll enjoy the asymmetrical layout that has survived since the middle ages. 
Standing since the 14th century, the oldest area of the town was once enclosed by walls to protect it against pirates. If you pay close enough attention, you'll notice remnants of the walls as you wander through town. 
In addition to enjoying the winding streets, the 14th century San Bartolomé Church is an excellent stop if you're a gothic architecture fan. If you look close enough at the building, you can see bullet holes from the Spanish Civil War.
Around the church, you'll find a small plaza with outdoor cafes and tapas bars if you're hungry from all of your walking around.
There is also an indoor market near the church, which contains a bunch of fresh food. This fresh market is filled with local fish from Javea port, vegetables, fruits, fresh-baked bread, and other tasty goodies.
The indoor market is also the perfect thing to do in Javea when it rains, but siesta hours are strictly observed here. 
The Port of Javea (Xàbia Puerto)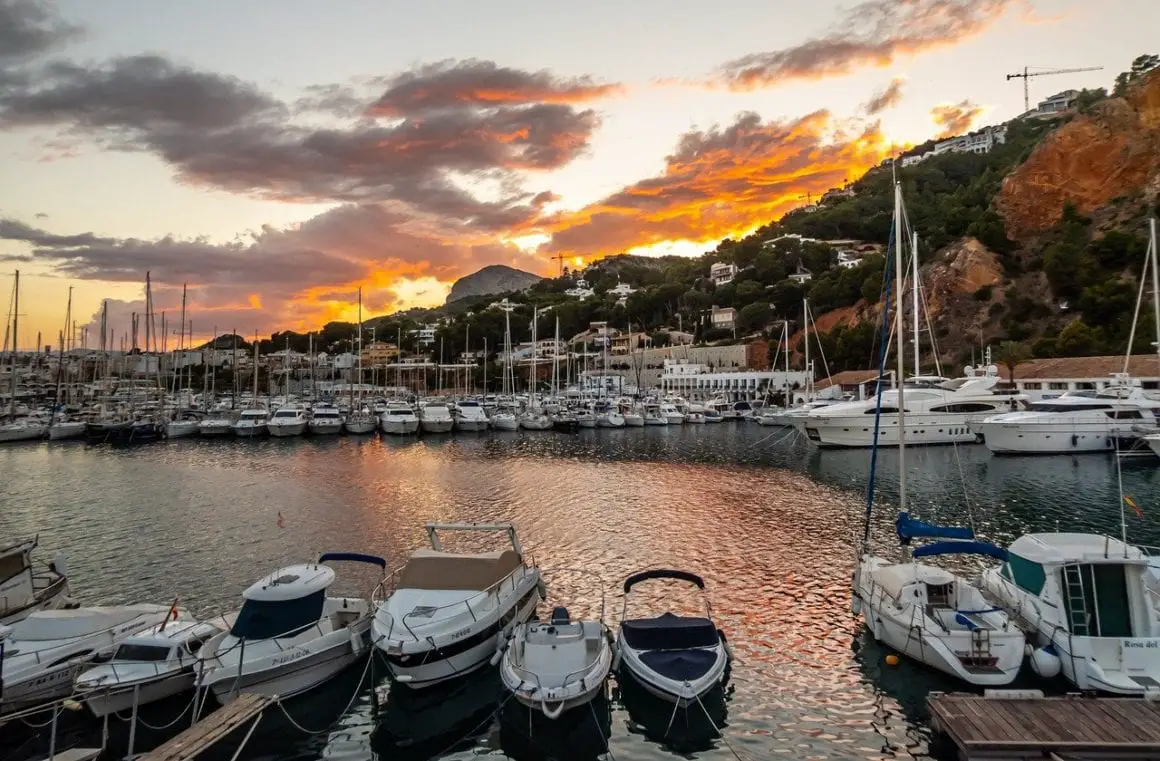 Javea Port is a lively area of town that boasts many tapas bars, shops, and restaurants. Visitors love the La Grava pebble beach that is accessible along the promenade lined with beautiful palm trees. In addition, the promenade features beautiful sculptures that change every year. 
This very active Javea Port still functions as a fishing port but nowadays yachts also moor in the same area. The main reason for tourists to visit here, though, is for the nearby market where the fishermen sell their catch of the day. You won't find any fish fresher in the area!
Taking a walk around the Port is super peaceful, with the fresh sea air and the smell of fresh food cooking adding to its atmosphere.
If water sports are more your thing, head past the harbour to Club Náutico. There are so many things to do in Javea, but make sure you head to the Port while you're there!
The Beach of Javea (Playa El Arenal)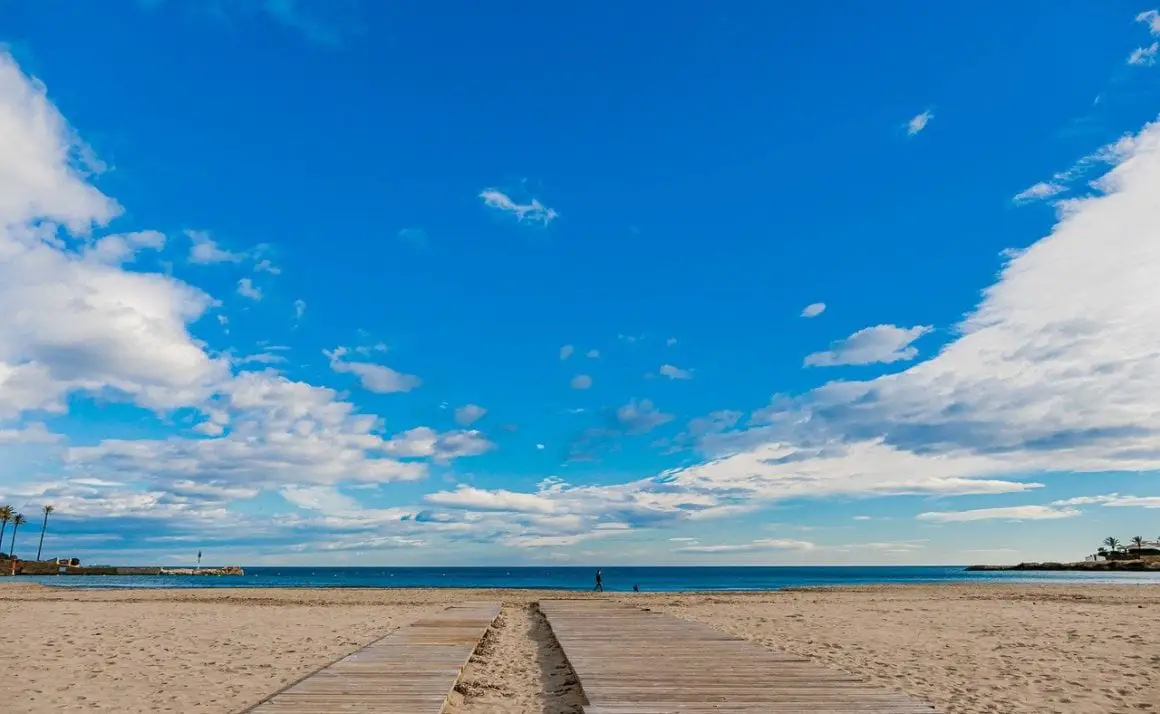 The main beach in Javea, Playa El Arenal, is a horseshoe-shaped beach 480 metres in length and the only sandy beach in the area. The beach is awarded the Blue Flag every year and is the most frequented in the region.
A beautiful promenade surrounding the beach is home to cafes, restaurants, and entertainment venues to liven up both the day and night. Grab a coffee after a swim or grab a cerveza with friends after playing volleyball. Either way, it's easy to spend the whole day here.
Playa de La Granadella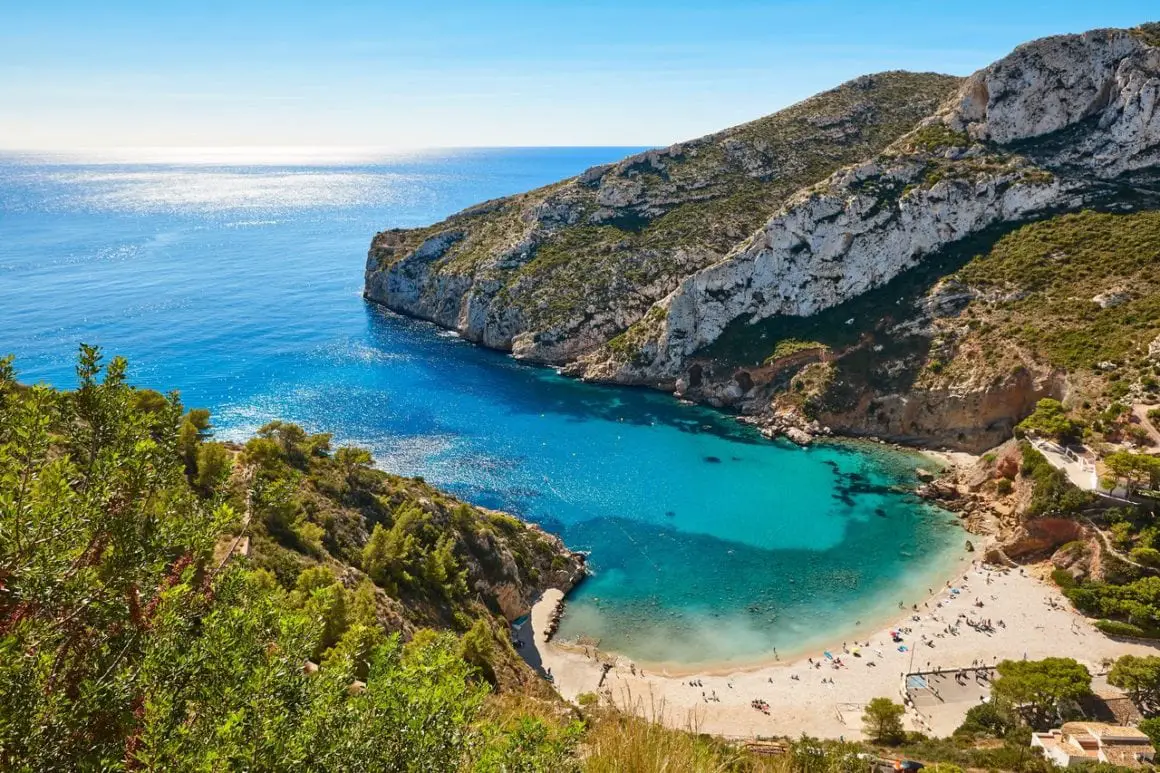 La Granadella is often called the crown jewel of the coast of Javea. This 160 metre long stone beach has been awarded Blue Flag status more than once for its crystal waters and unspeakable beauty.
With sapphire-blue waters, Playa de La Granadella is the perfect location for those that are into snorkelling.
For those looking to spend time in the water, this Kayak and Snorkel Tour of Playa de La Granadella is one of the best activities to enjoy in Javea. This two-and-a-half-hour excursion will take you on a fantastic adventure along the rocky Spanish coastline.
The trip includes a local guide, your transport for the day and all equipment. The tour is the best way to explore the area's coastline and appreciate the natural beauty of Javea. So, jump into the water with your snorkelling gear and learn why they call La Granadella the "crown jewel" of the area!
Click here to book your place!
Archeological and Ethnographic Museum
The Archeological and Ethnographic Museum in Xàbia is housed in a beautiful and old building in town. In fact, the history of the building is just as unique as the history inside. King Philip III's steward built the building during the first half of the 17th century, and it's survived through many eras and still retains the "rough stone" exterior, which is typical of the region.
If you're visiting in winter, this museum is one of the best things to do in Javea when it rains. The museum itself has 13 exhibition rooms that walk through various local history points. The three floors take you through a visual history of Javea/Xàbia with a range of different artefacts on display.
The most popular stop at this museum is the Underwater Archeology Room on the second floor, where you'll find a vast collection of pieces that were found on Javea's coastline, ranging from the 7th century B.C. to the 7th century A.D.
Montgó Natural Park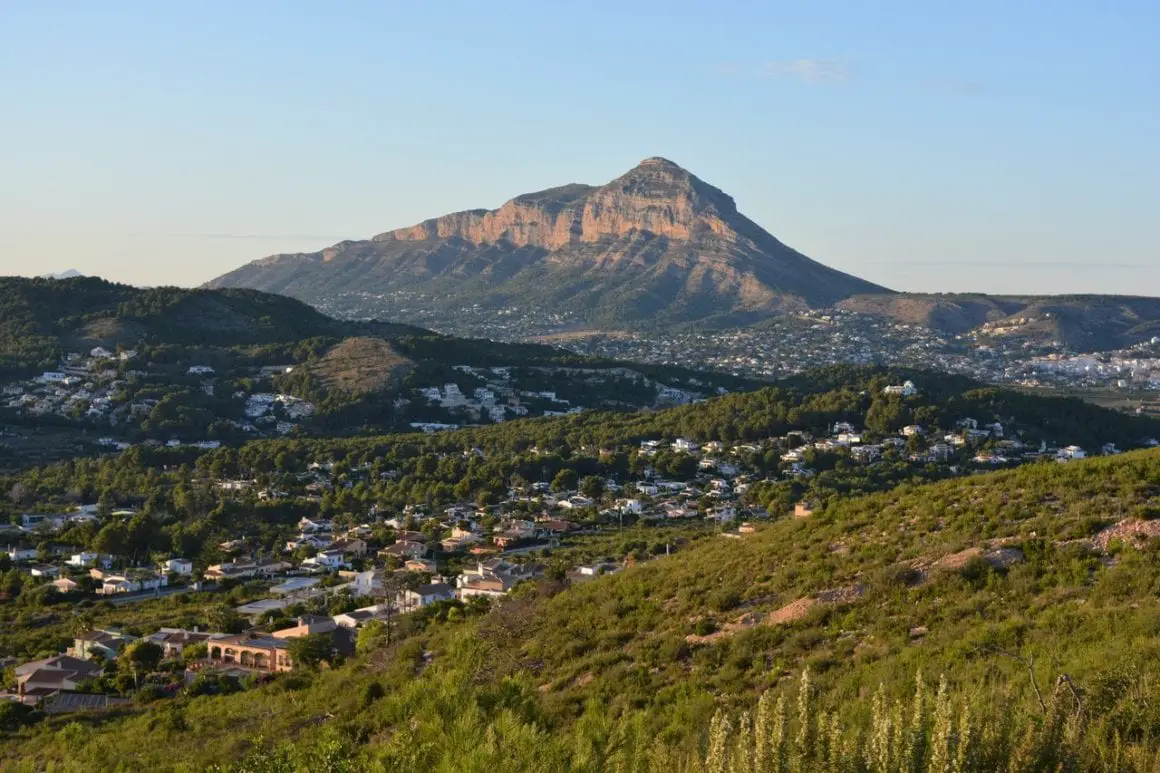 The view of Montgó is visible from many different spots in town. You'll find this 753m tall mountain in Montgó Natural Park, an excellent spot with more than 600 species of flora and more than 150 different vertebrates.
The best thing to do in Montgó Natural Park is hiking, and locals from both Javea and the nearby town of Denia love taking trips to the Montgó!
There are three different hiking routes that you can take to get to the top, which range from easy to difficult. The easiest path by far is Les Planes, with the most difficult being Cabo San Antonio.
Both paths give you beautiful views over Javea and the ocean, but don't forget to wear sturdy shoes and pack water for this journey.
Go Mountain Biking Through Javea
Mountain biking is a great way to get to know the natural landscapes of Javea/Xàbia while enjoying the sunshine. This activity is another great thing to do in Xàbia if you're looking for a fun day trip and a little bit of exercise.
This Mountain Bike Tour in Javea lasts for around three hours and takes you through various landscapes where you'll ride between 40 and 70km, with up to a 750m elevation climb. Electric bikes are also available for those who want a little extra boost for their ride.
This tour is well worth the ride as it will take you outside of the town to see more of the region and its natural surroundings.
Click here to book your place!
The Best Things to Do Near Javea/Xàbia,
So, now we've covered all of the best things to do in Javea, but what about a few day trip suggestions of things to do near Javea?
Luckily, Javea is surrounded by beautiful places to visit, making it the perfect base to explore the towns and beaches of the Costa Blanca. Here are some of the best places to visit!
Benidorm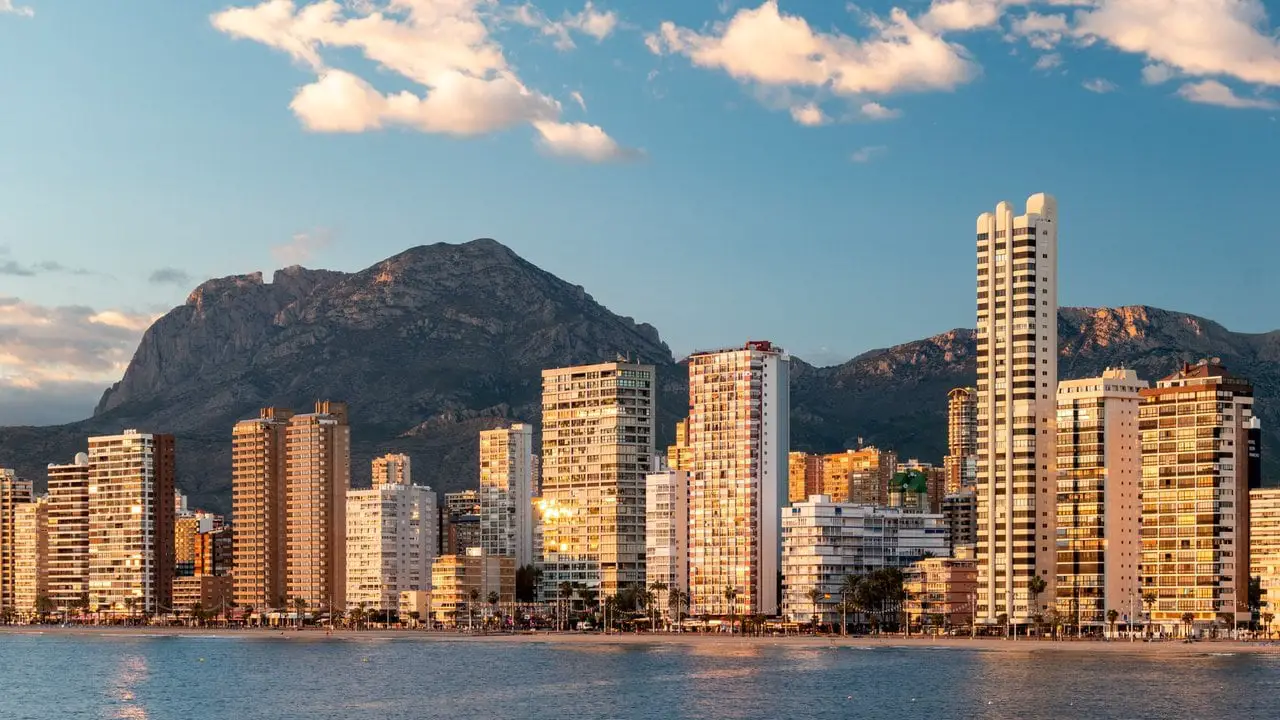 It's true – Benidorm is filled with British expats and it definitely lives up to its reputation as a party destination, but it can be a lot of fun, especially in contrast to the more laid-back Javea. 
Aside from sunbathing on Benidorm's gorgeous beaches, you haven't visited Benidorm if you haven't gotten drunk on €1.50 pints!
Getting to Benidorm from Javea: The drive is 40 minutes. If you're travelling by public transport the direct bus takes around 1 hour and 10 minutes each way. 
Denia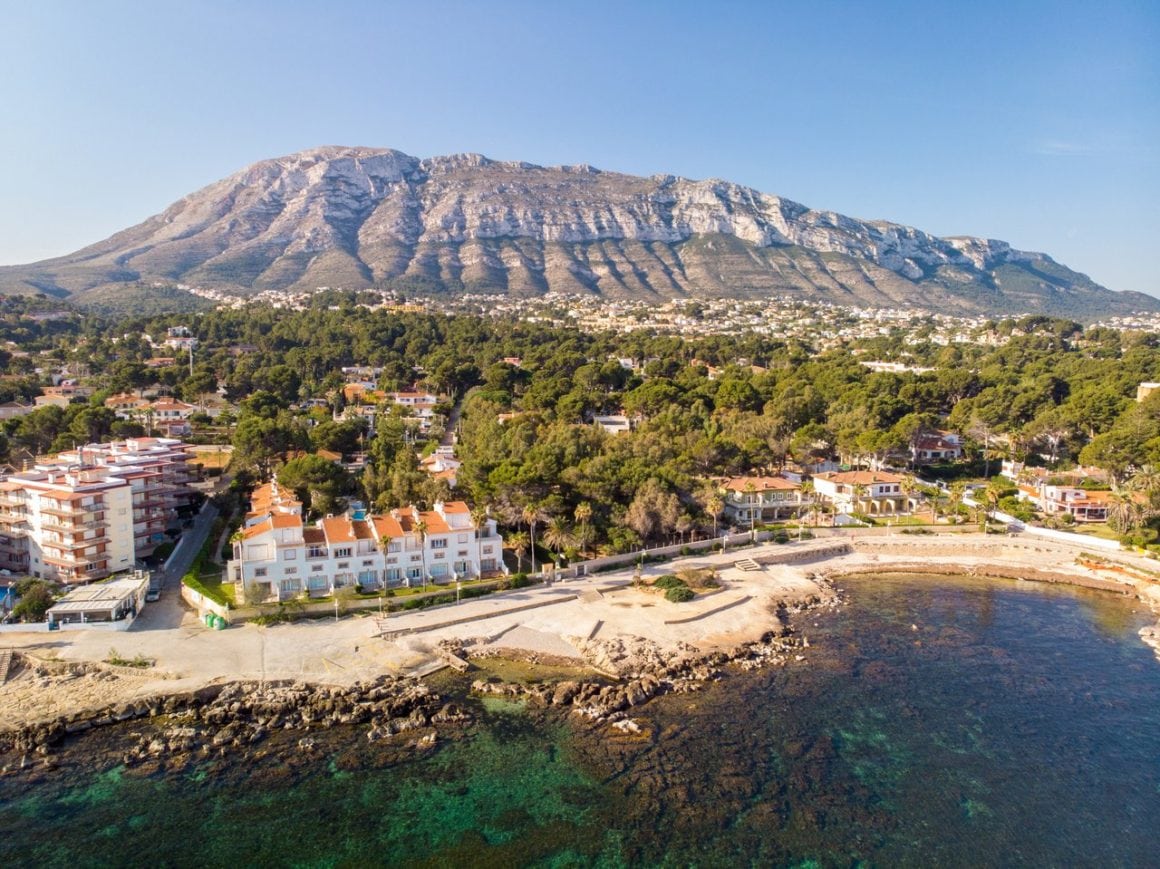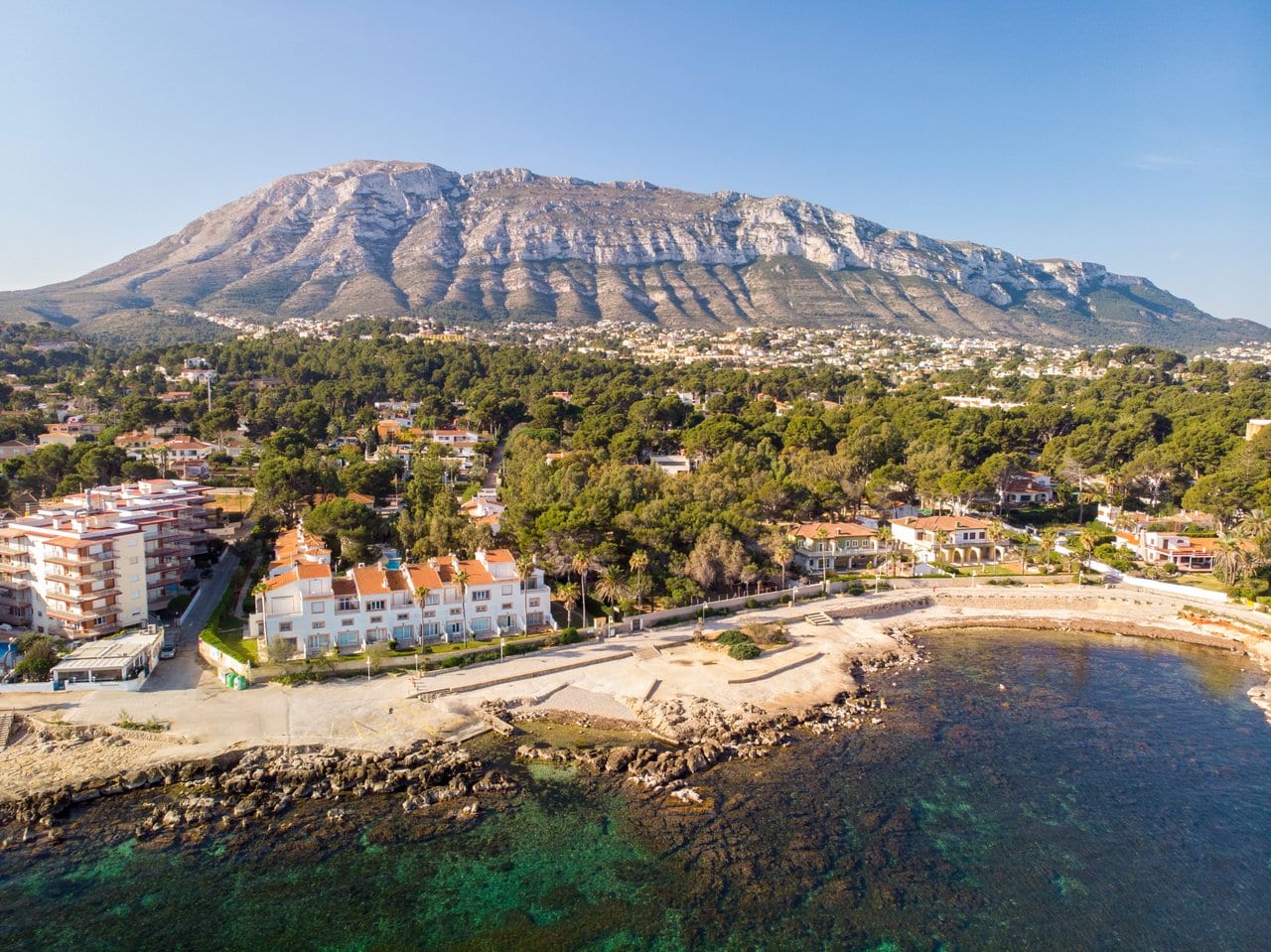 My favourite place on the Costa Blanca, and a town I called home for a few months, a trip to Denia is easily one of the best things to do near Javea!
One of the best things to do in Denia is the Denia Castle, which costs just €3 to visit and is a living reminder of the area's Moorish history. It's also good fun to stroll around the Marina el Portet. Denia's port is always filled with fancy and expensive boats, and it's interesting to take a look and see how the other half live.
Getting to Denia from Javea: Denia is just a 20-minute drive from Javea. The direct bus takes 49 minutes each way.
Alicante
Alicante is one of Spain's most popular holiday resorts, and when it comes to beautiful beaches Alicante really knocks it out of the park. 
This city is compact, so it's easy to explore its old town on foot. Whilst you're here don't miss the Museum of Contemporary Art, which is inside a 17th century mansion. It's one of the most popular tourist attractions in the city!
Getting to Alicante from Javea: the drive takes 1 hour and 10 minutes. If you're travelling on public transport the direct bus takes 2 hours and 20 minutes each way. 
Villajoyosa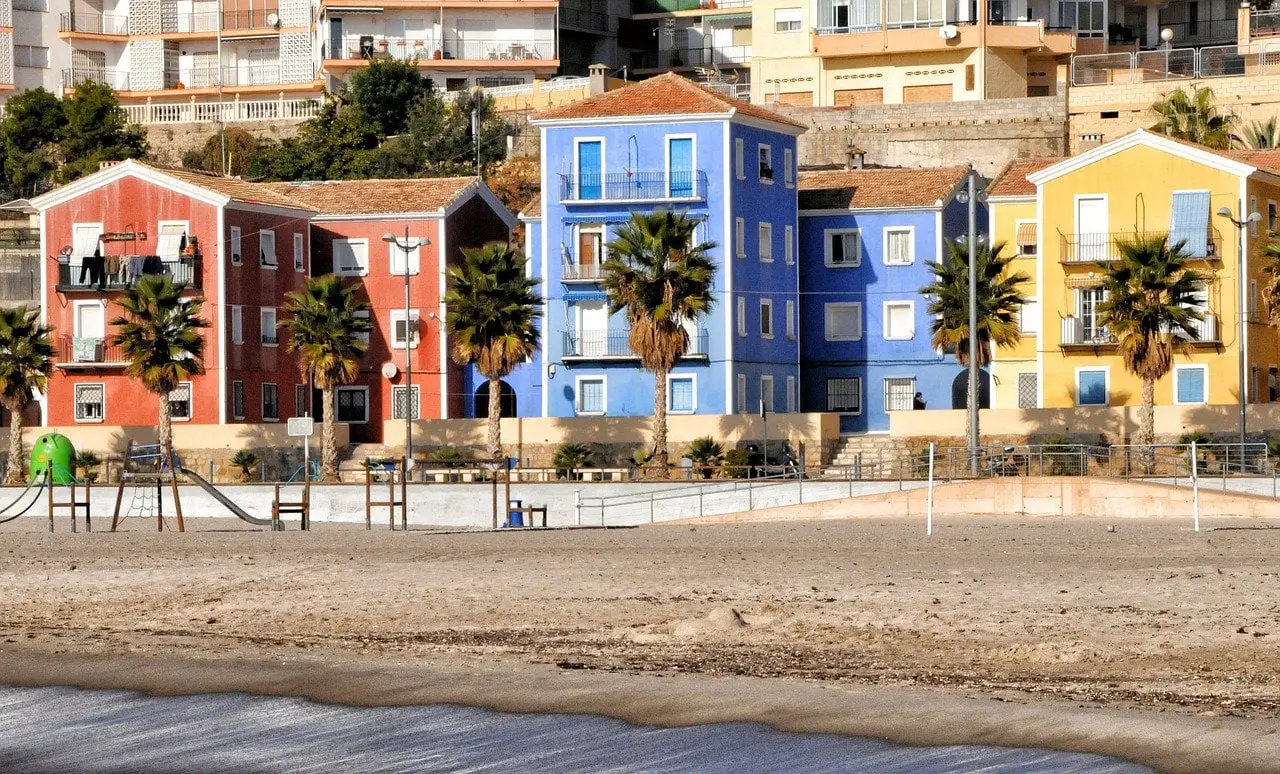 Villajoyosa is home to one of the best beaches on the Costa Blanca, Playa del Bol Nou. Due to its slightly out of town location it barely ever gets overcrowded. Plus, there's a bar on the beach! I'm sure you'll agree this makes it one of the best places to visit near Javea.
The star attraction in this town, though, is the Chocolate Museum. It opened in 1998 and is connected to the Valor Company, which has a factory connected to the museum. On a visit here you're sure to be drooling, as you'll learn all about how chocolate is made.
Getting to Villajoyosa from Javea: the drive takes 50 minutes. Unfortunately, getting to Villajoyosa by public transport can be quite the mission, with the bus taking 2 hours and 30 minutes each way and the tram taking 2 hours and 50 minutes each way.
How Many Days to Spend in Javea/Xàbia
Javea is a pretty small town, so one or two days is the right amount of time to cover all the highlights. 
Of course, plenty of visitors choose to spend longer in Javea and use it as their base for exploring the other towns on the Costa Blanca. With so many lovely beaches and restaurants to choose from in Javea, it definitely has things to offer tourists who stay for a week or more.
Where to Stay in Javea/Xàbia
Budget Hotel
If you're looking for beachfront accommodation in Denia you can't go wrong with this sea-view hotel. What's more, it has a tonne of excellent reviews, and some of the cheapest prices in Javea! Most of the rooms have sea views, it has an on-site spa, and it's just a short walk from Javea town centre.
Mid-Range Hotel
If you're looking for something slightly more luxurious whilst still keeping an eye on your pennies, check out this four star spa hotel. Breakfast is included in your stay and all the other little details will be taken care of for you, so you'll have nothing to focus on but relaxation. 
When is the Best Time to Visit Javea/Xàbia?
Like everywhere else on the Costa Blanca, the best time to visit Javea/Xàbia is late spring (May) or early autumn (October). At this time of year it'll be the perfect sunbathing and sightseeing temperature. Warm, but not overbearing.
Of course, the most popular time to visit Javea is summer, since the Costa Blanca is one of Europe's most beloved holiday destinations.
However, it's worth knowing that the heat is absolutely relentless in Javea in summer. It'll make sitting in the sun or trying to do much of anything very challenging!
---
Javea/Xàbia is a unique seaside town that offers a lot to do in terms of history, food, architecture, and outdoor adventure. If you're in the Costa Blanca I definitely recommend adding a day in Javea to your travel itinerary.
What's your favourite thing to do in Javea?
Don't forget to pin this post!