There is a good chance that this post contains affiliate links. If you make a purchase through them, I may receive a small commission at no extra cost to you! As an Amazon Associate, I earn from qualifying purchases. As ever, all opinions are my own.
Last Updated on January 4, 2022 by Ella
If you're looking for things to do in Yorkshire – yes, all four counties – you've come to the right place. I lived in Yorkshire for three years and made it my mission to discover as much as I could of this staggeringly beautiful part of the country.
From hiking over the rolling fields of the Yorkshire Dales on a crisp morning, to dancing the night away at some of Yorkshire's live music venues, I've done it all. Whether you're looking for family days out in Yorkshire, romantic places to visit in Yorkshire, free things to do in Yorkshire or even just awesome hiking trails, this HUGE Yorkshire bucket list has got it all covered.
And trust me when I say HUGE. I've gone all in with this, so you definitely won't run out of amazing things to do in Yorkshire.
To make this post easier to navigate, I've split the attractions into West, North, East and South Yorkshire. You can use the table of contents below if there's a certain area you'd like to skip to!
First Up: Things To Do In West Yorkshire
West Yorkshire (my favourite of the Yorkshire counties) has it all. Think serene outdoor spots, rocking nightlife, fascinating museums and epic food. Add in its edgy industrial landscapes and multicultural cities, and you'll find yourself falling head over heels for West Yorkshire. That's why it's first on the list!
Here's what you need to do in West Yorkshire:
• Go to a gig at the Brudenell Social Club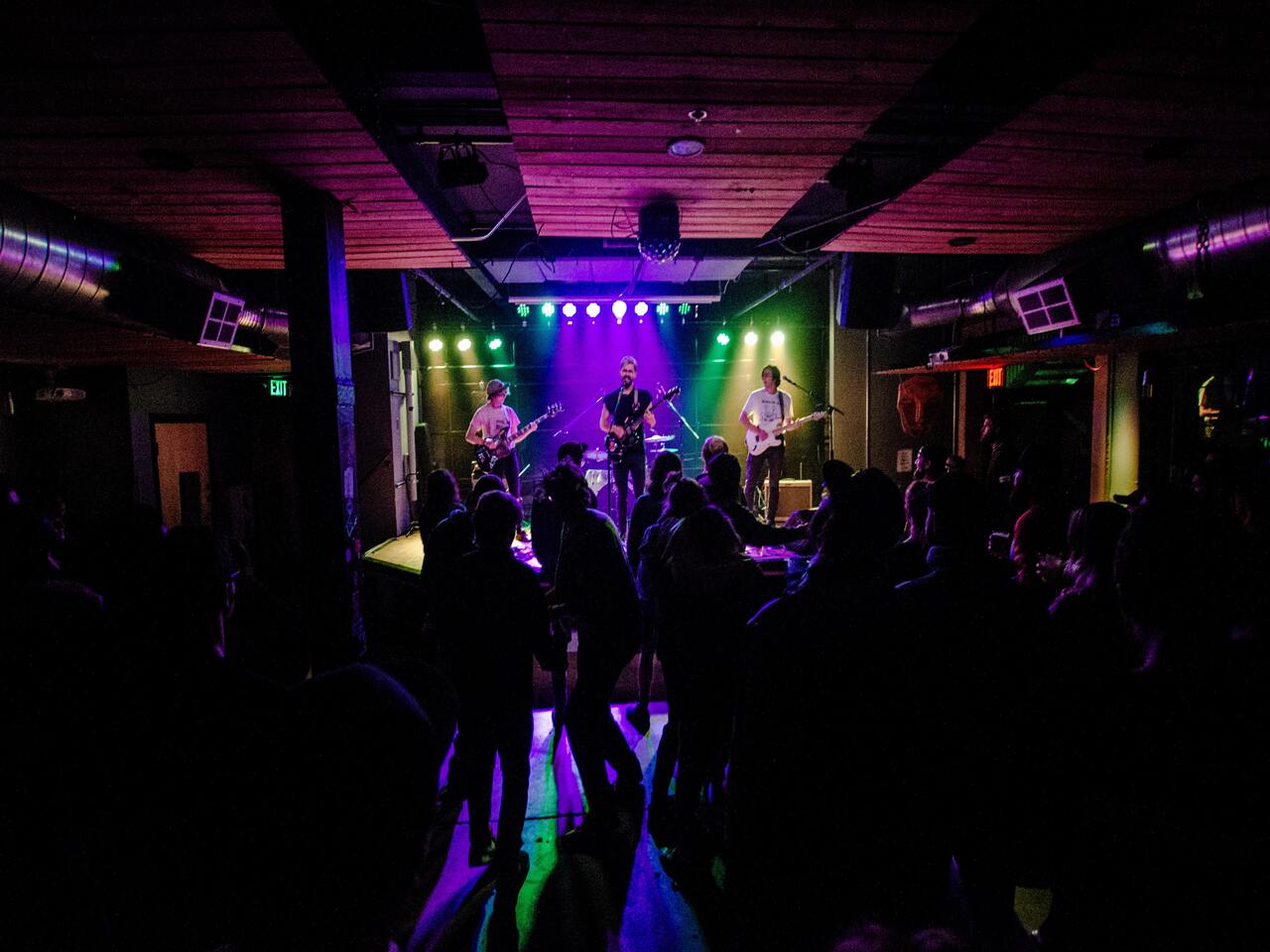 Originally a traditional "working men's club" for the Leeds suburb of Hyde Park, this unassuming social club has morphed over its 107-year lifespan into one of the UK's hottest live music venues!
Despite being tiny, "the Brude" as it is referred to by locals, has hosted some of the biggest bands in the world. They have live music almost every night of the week! Even if your visit doesn't coincide with an act you're desperate to see, the 'pub' area of the Brudenell Social Club is open every day of the week.
For a chilled midweek evening, hang out with friends and grab a few beers. Prices are cheap, the vibe is chill and they even serve food! This was one of my favourite hangouts whilst I lived in Leeds, and I highly recommend attending a gig here – it's easily one of the best things to do in Leeds.
• Explore The Charming Village Of Haworth
Haworth is drop-dead gorgeous, and exactly what you're picturing when you think of a quaint Yorkshire village. Not just a pretty town, Haworth also has a wealth of history of particular interest to fans of the Bronte sisters. It was here that Charlotte, Emily and Anne lived and wrote such classics as Jane Eyre and Wuthering Heights.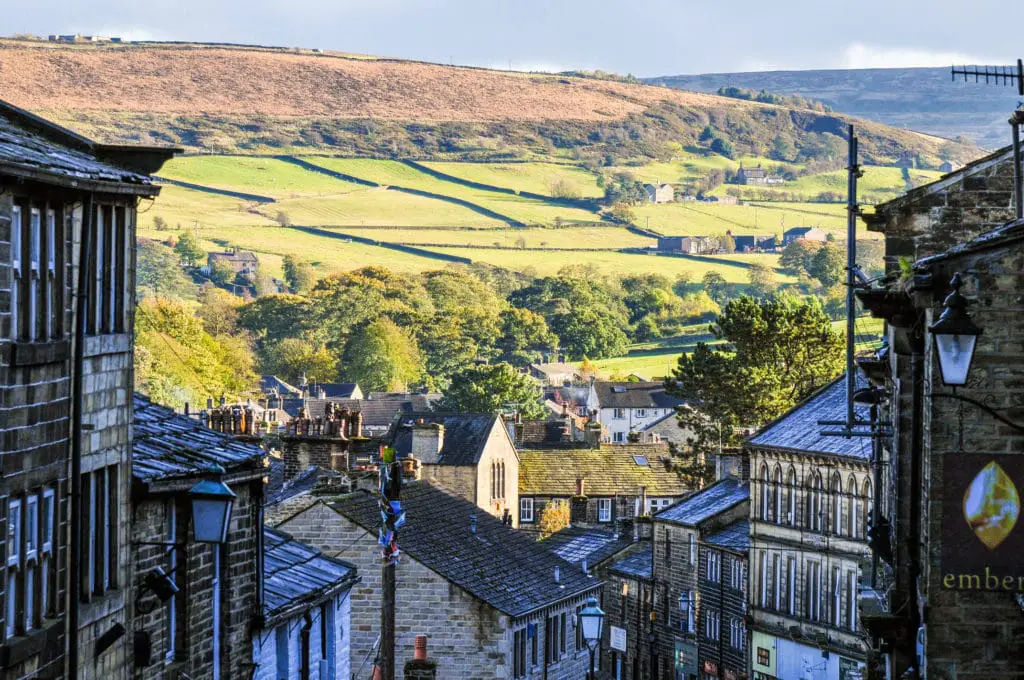 Start your visit by exploring their house, the Bronte Parsonage Museum. Here, you can view the sisters' bedrooms, old clothes and even their writing materials! Next, you can visit the family gravestone at St Michael's Church, where their father used to work.
Perhaps the best way to get to grips with the Bronte sisters is on the Top Withens hike from Haworth. This hike, which takes you up on the windswept moors to some ruins, is thought to be the inspiration behind Wuthering Heights.
The nature on this hike is gorgeous, and easily one of the best things to do in West Yorkshire!
Even if you're not interested in literature, you can't help but be besotted by the charm of Haworth's bunting-lined streets and quaint tea rooms. If you fancy something stronger than tea, the Fleece Inn serves local beers and mouth-watering pub food.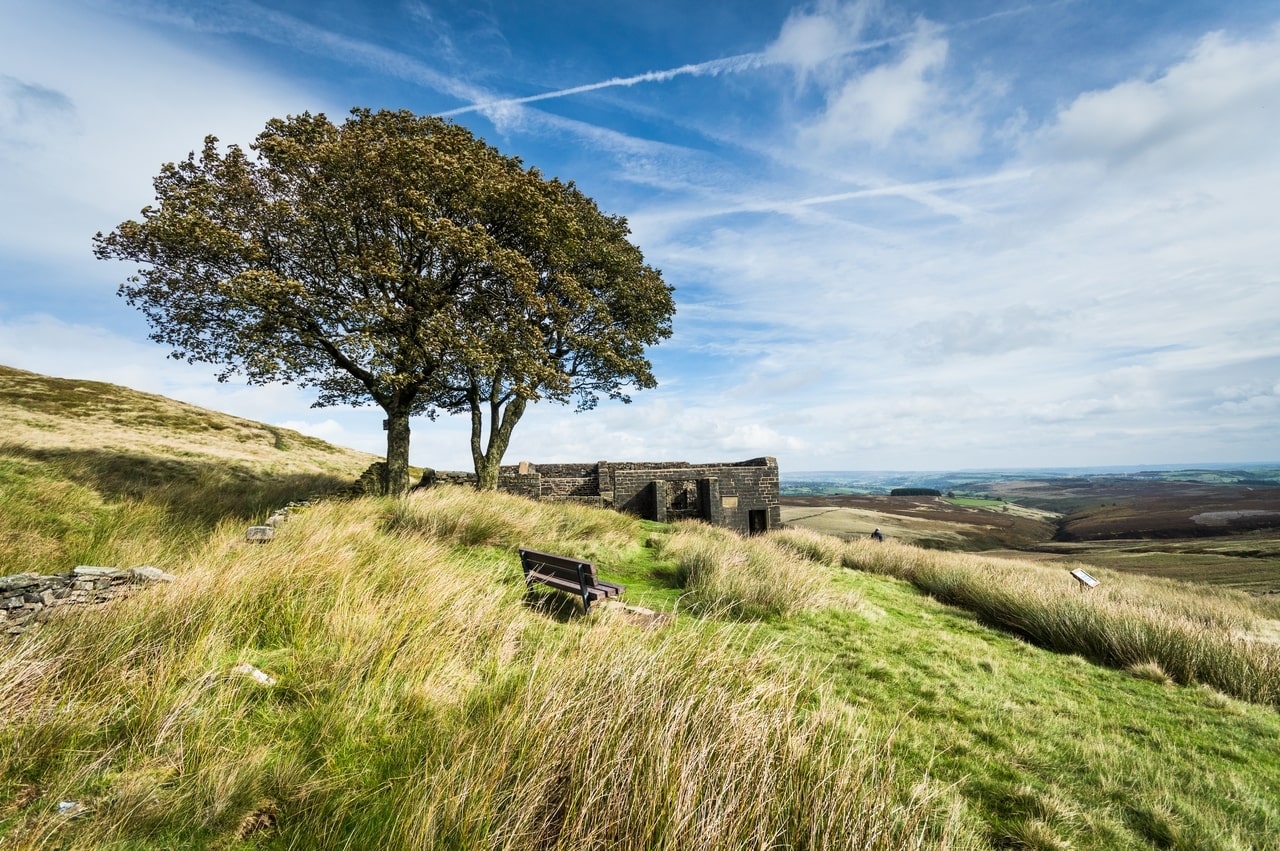 • Feel Regal at Harewood House
Still owned by the Earl and Countess of Harewood, Harewood House has been standing since 1771 and is a great day out from Harrogate or Leeds.
Exploring the building and grounds of Harewood House is probably as close as I'll ever get to feeling like nobility. Inside the house, you'll find a staggering collection of art, including paintings, furniture and ceramics. Each room has information cards telling you more about its contents so you can learn more.
Artefacts aside, it's even great to just gaze out of the House's windows for the views over the gardens. The 'Below Stairs' area, which includes the House's old kitchens, will have you feeling just like you're wandering around the set of Downton Abbey. They even have a dress-up box if you're feeling creative!
What's really awesome is that Harewood House is big on environmental initiatives. If you arrive there by public transport, you'll get 50% off your ticket price. Full-price tickets are £13.50 online and £15 on the door.
• Try Some Delicious Curry in Bradford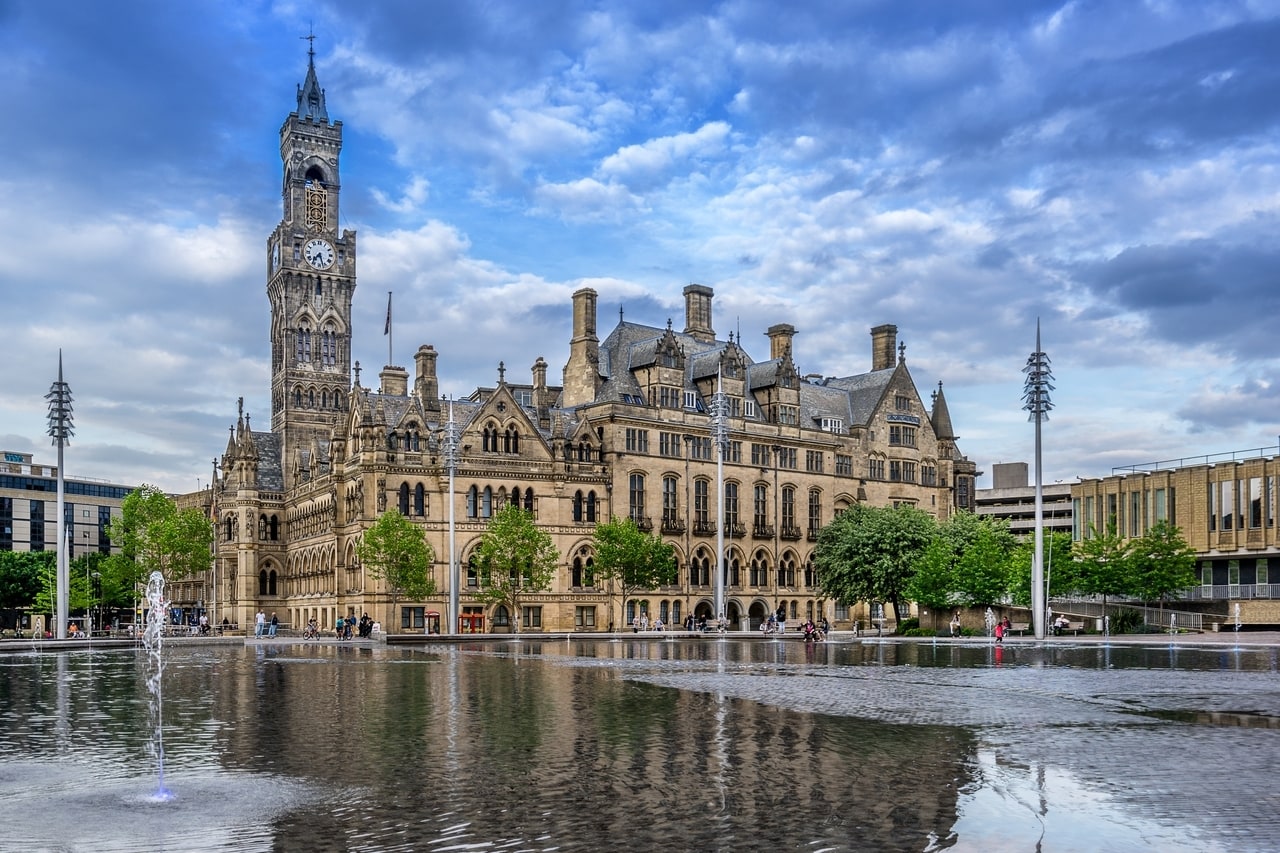 Bradford definitely isn't overrun with tourists, but those that do make it here are in search of one thing – epic food. Here's why – Bradford is firmly on the map as the place to get some of the best Indian and Pakistani food in the UK.
If you're heading here, stick around long enough to enjoy both lunch and dinner. After all, you should try to make the most of the pure variety on offer! I can personally vouch for the restaurants the International (my ultimate favourite – check out reviews here), Omar Khan's and My Lahore.
Top tip: AVOID Kashmir – I got a case of serious food poisoning there!
• Go Underground at the National Coal Mining Museum
In the city of Wakefield you'll find the National Coal Mining Museum, which has been educating visitors on the history of coal mining since 1988.
The highlight of any visit to the museum is for sure the opportunity to meet a miner who guides you on a mine tour 140 metres underground (book this in advance!). Descending underground is a totally surreal experience, as the smells of the mine and the total darkness once the torches turn off engulfs you.
I couldn't imagine being stuck down there for 12 hours every day, but the experience definitely gets you thinking, and brings the mines to life! This museum is the ideal indoor day out in West Yorkshire, and is 100% worth a visit. Plus, if you're travelling with kids I can imagine they would love this place! A visit here is so interactive that it's easy to forget it's actually a museum!
To join a tour, you'll get a traditional miners 'check', and will have to pay a £5 deposit. After the tour, you can keep the check as a memento and donate the £5 to help keep the mine tours running, or return the check for your £5 back.
Entry to the museum itself is free, and is worth visiting even if you can't score a place on an underground tour. Their exhibitions are often changing, but one on during my visit about black miners from the Caribbean was really fascinating and I learnt a lot!
• Explore the UNESCO World Heritage Site of Saltaire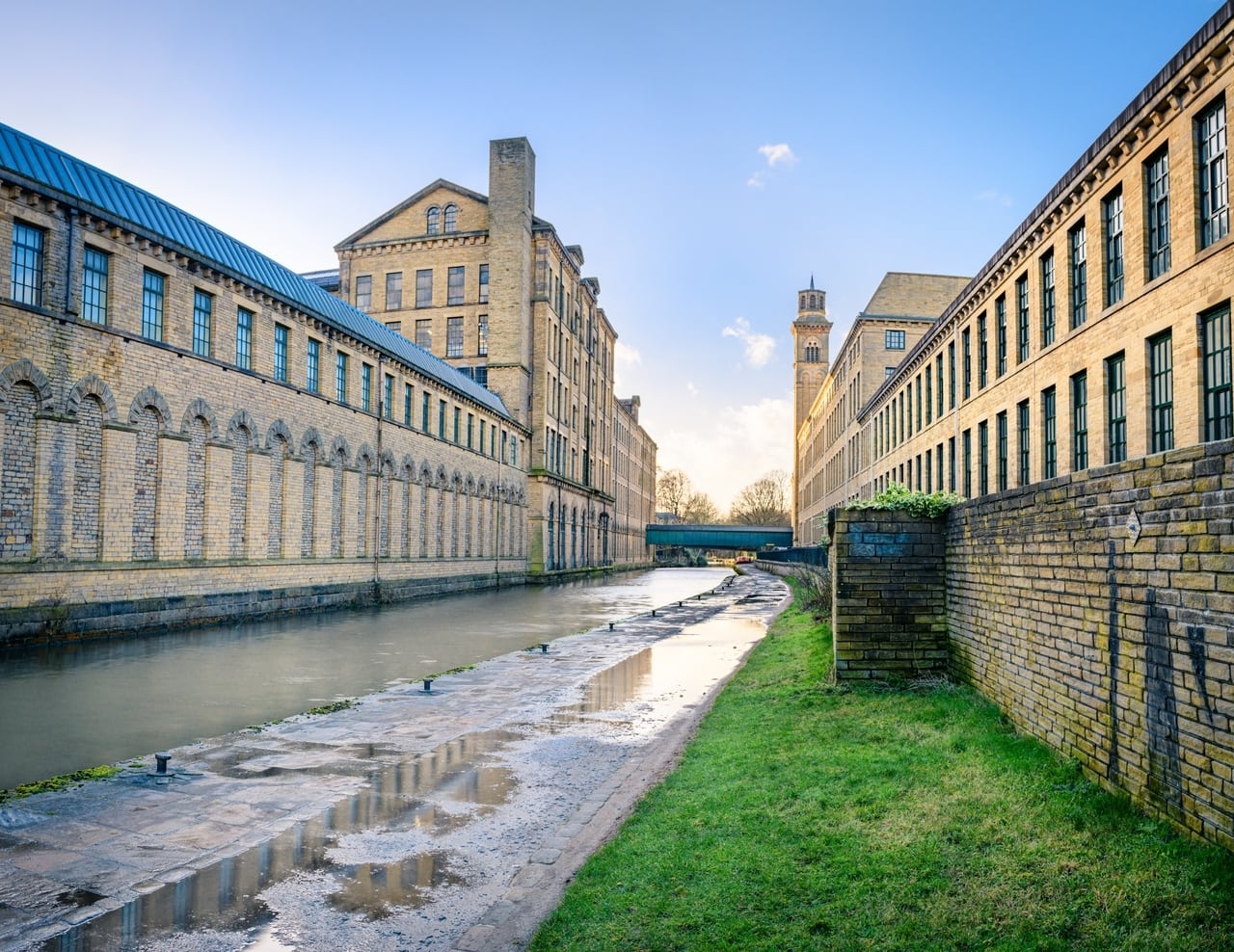 Named after Sir Titus Salt who built the village's textile mill, Saltaire is a fine example of a Victorian model village. The entire village was built to accommodate mill workers, and it, uniquely for its time, was known for how well it catered to its workers. Houses were built alongside wash-houses, a school for the village children, a library, a concert hall and a gymnasium.
Obviously, the highlight of any visit to Saltaire is Salts Mill. Free to enter, the mill contains a range of homeware and antique shops alongside a fairly large David Hockney exhibition (he grew up in nearby Bradford) and a permanent exhibition on the story of Saltaire. 
The fact that Saltaire is totally free to explore makes this one of my favourite cheap days out in Yorkshire.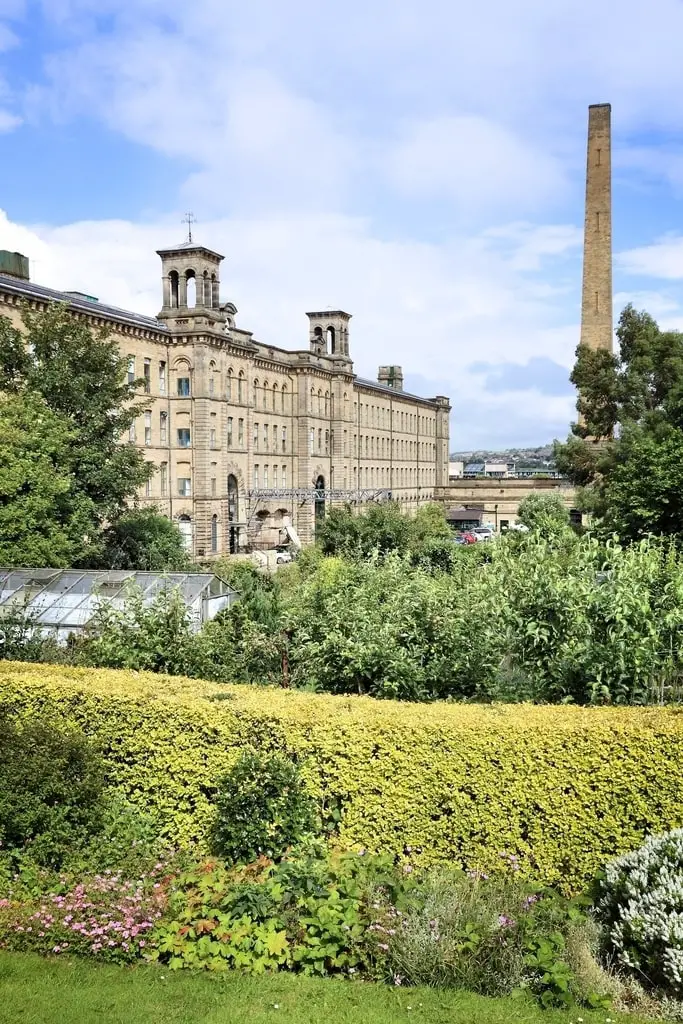 I didn't even realise Saltaire was a UNESCO site until I got there, but I'm not surprised. The town plays a hugely important part of the West Yorkshire industrial history – and it doesn't hurt that it's jam-packed full of epic things to do.
• Get Arty at the Hepworth Gallery in Wakefield, West Yorkshire
Situated on the side of the River Calder in the city of Wakefield, the Hepworth Gallery is the type of place you could lose hours in.
The Hepworth's 1,600 square metres of gallery space is home to 44 of revered sculptor Barbara Hepworth's own collection, alongside temporary exhibitions. Famous artists with pieces in the gallery include Henry Moore,  LS Lowry and David Hockney.
What's more, the gallery is totally free to enter and enjoy. If you've woken up to a rainy day, the Hepworth is one of the best indoor activities in West Yorkshire!
• Try to Survive the Otley Run
You've heard of pub crawls before, but you've never seen anything quite like the Otley Run. From the student suburb of Headingley to Leeds City Centre, this 16-venue pub crawl along the famous Otley Road is a rite of passage for Leeds students and newbies to the city.
To join in, simply gather a group of friends and pick a costume theme. Then, head out to the starting point of Woodies Craft Ale House and order yourself a drink. Most people start the Otley Run just after midday to allow time to pace themselves.
Even if you're not participating, watching Otley Road descend into carnage on any given Saturday afternoon is hilarious! Keep a sharp eye out for the best costumes as some are seriously impressive!
• Embrace your Inner Hippie at Hebden Bridge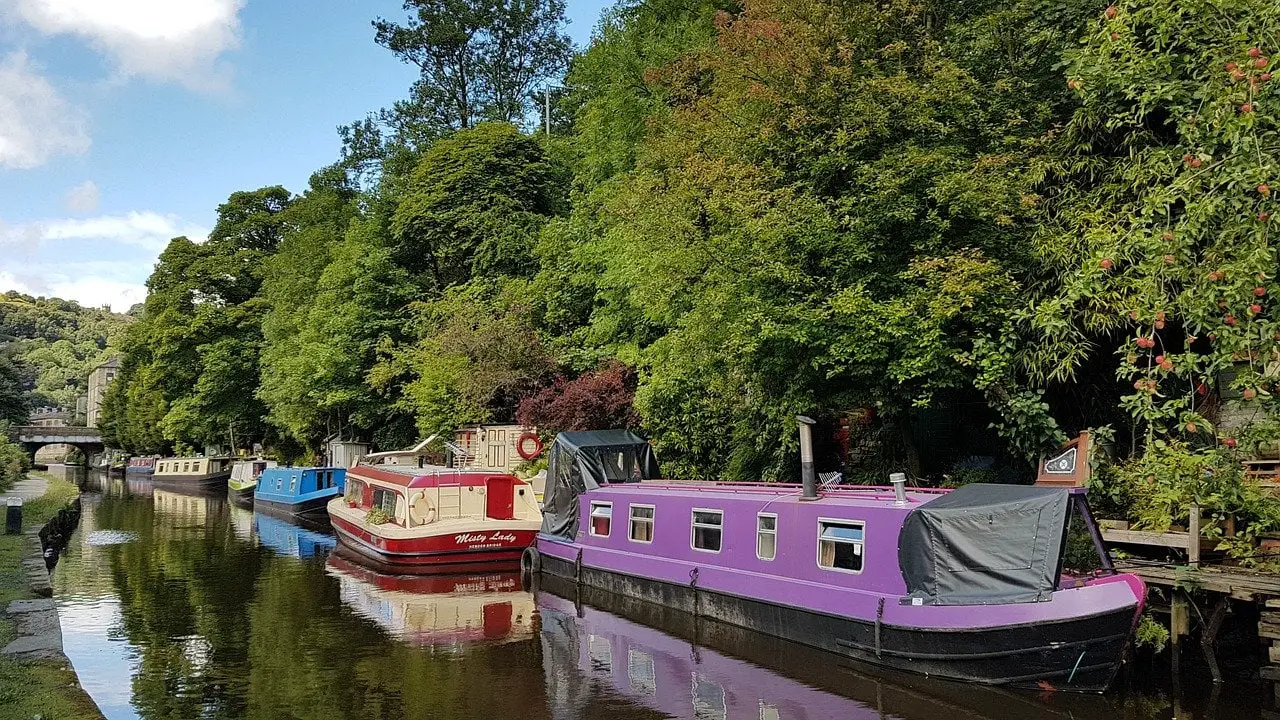 The charming town of Hebden Bridge is where West Yorkshire creatives head to live in their own hippie paradise. 'Hebden' isn't so much a place to visit with an itinerary as a place to experience. The town has an irresistibly laid-back charm which will convert even the most straight-laced into a nature-loving artist.
Surrounded by gorgeous countryside, Hebden Bridge is the starting point of countless amazing hikes. Even if you'd rather just stay in the town, you can stroll along its canal, browse in its cutesy independent shops and round off your visit by a trip to Vocation Brewery, one of the most delicious and exciting brewing companies in Yorkshire.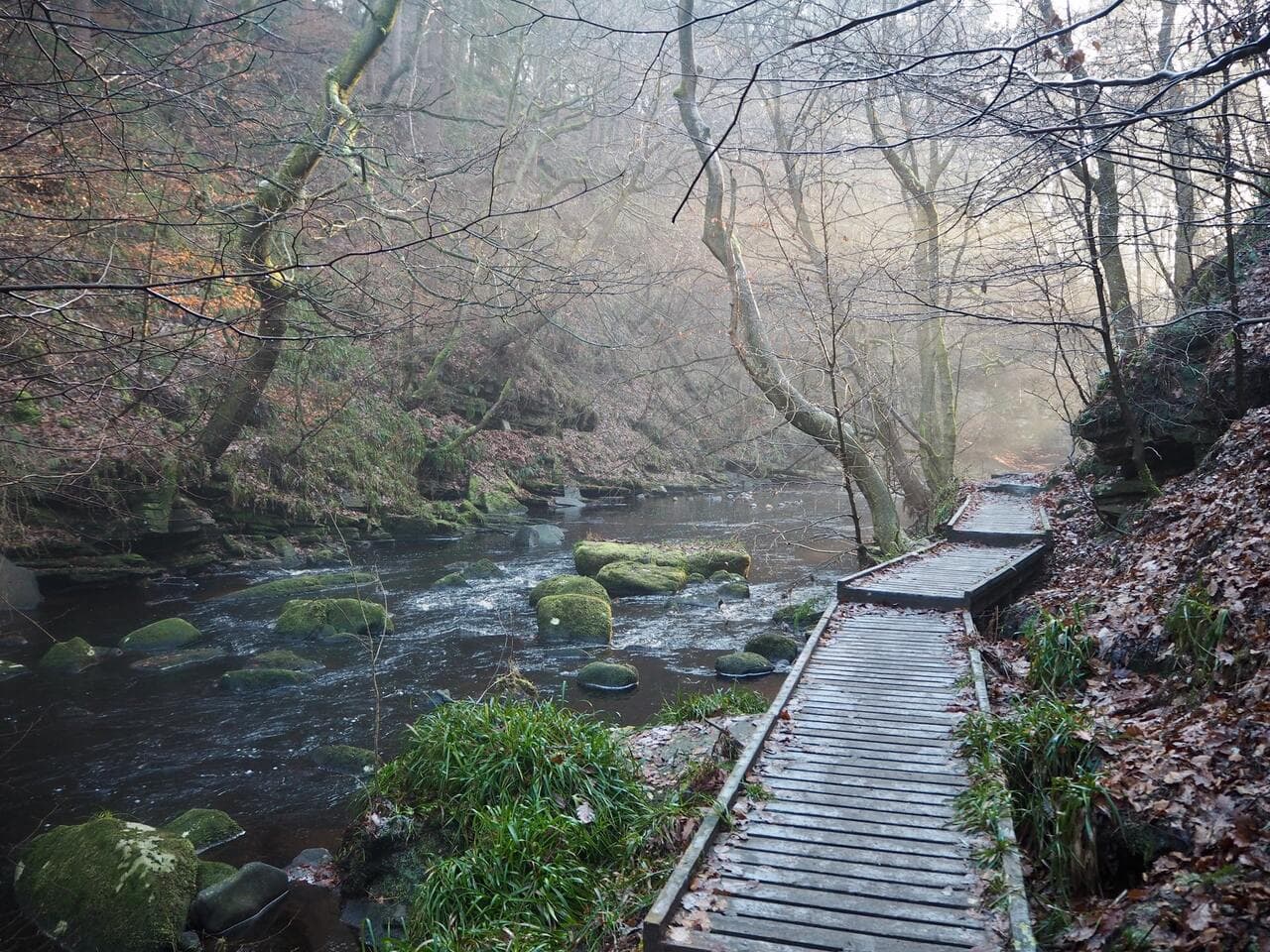 • Join The Emmerdale Studio Experience
This one totally depends on if you're a fan of soap operas or not, but if you are, the Emmerdale Studio Experience is a real treat. Lasting approximately two hours, the studio experience gives you a tour of the Emmerdale set and 'village', and gets consistently rave reviews.
What's so rare about the tour is you're welcome to take as many photos as you like and pose on the set! I'm not a soap opera enthusiast, but my mum LOVES Emmerdale. I sent her here for her birthday as a treat and she couldn't stop raving about how great it was!
To continue your experience, hop on this epic Emmerdale filming locations tour from Leeds. Lasting four hours, the tour will whisk you away to the Yorkshire Dales to explore some of the soap opera's most recognisable outdoor filming locations.
• Sample Beers at The Northern Monk Brewery
Walking along a fairly deserted street in an old industrial area of outer-city Leeds is sure to have you confused – surely this isn't where one of the most awesome places to drink in West Yorkshire is? Well, just carry on a few extra steps and you'll see that you were wrong!
Here, Northern Monk Brewery throws open its doors and welcomes visitors to enjoy their famous beer. In fact, some of this beer is brewed on the floor below, meaning you get to drink it fresh!
The brewery also runs tours, which last around 45 minutes and include 3 small beers to sample. Tours take place on Saturdays at 1.30 and 3.30pm and cost £10 per person.
• Explore The Yorkshire Sculpture Park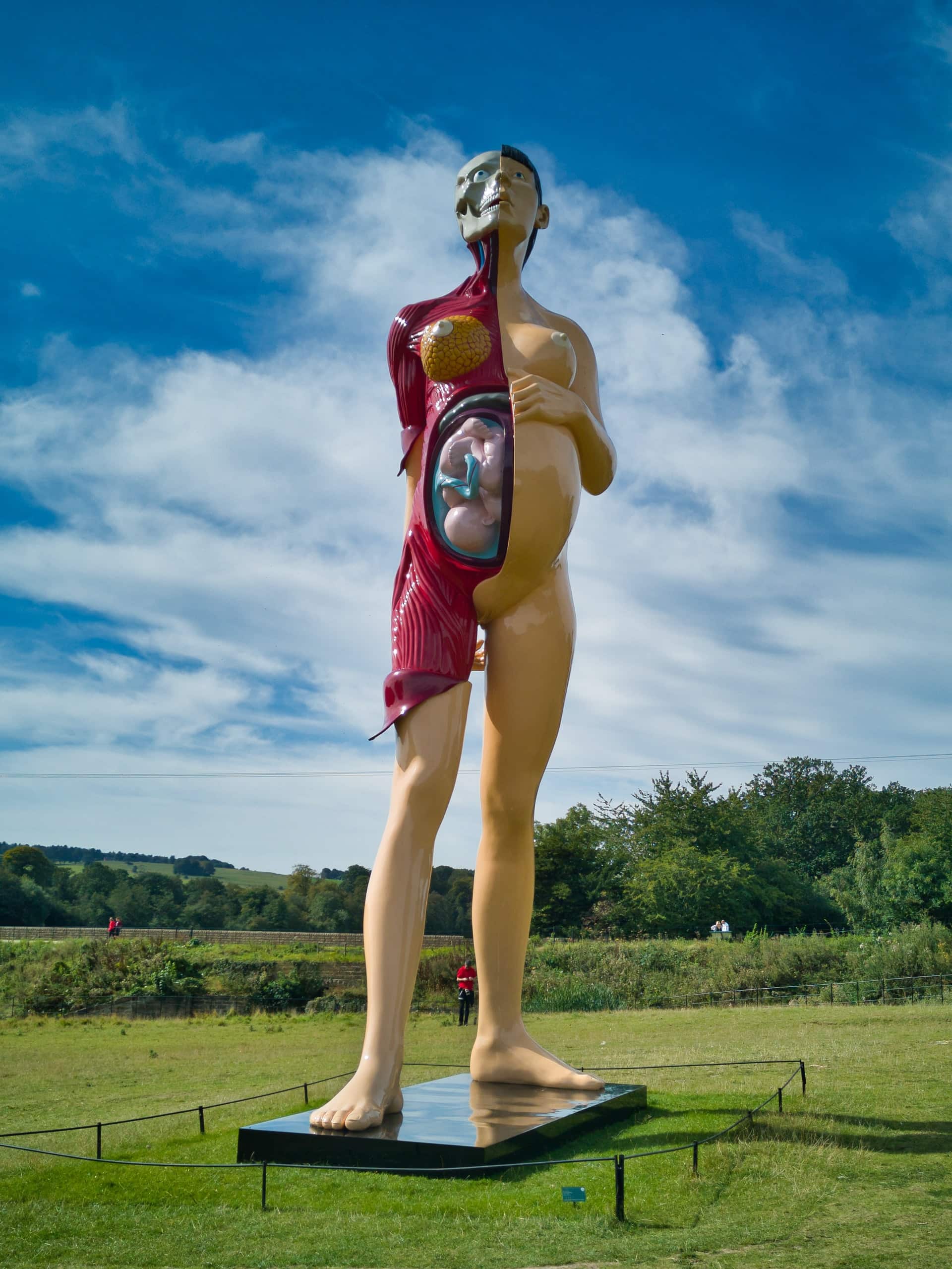 Although you'll need a car for this one, the drive out to the Yorkshire Sculpture Park is well worth it. This open-air gallery shows off work by both British and international artists, and the sculptures on display here range from the magnificent to the downright bizarre.
Sculptures are scattered across the park and fairly spaced out (the Sculpture Park is situated in the 500-acre grounds of Bretton Hall!) so it's a great opportunity to combine a long walk with admiring some art.
If you want to shelter from the elements for a while, walk up to the Longside Gallery. This architecturally fascinating building overlooks the sculpture park and contains more sculptures and artwork. The Longside Gallery hosts an ever-changing roster of exhibitions.
• Go Wild at Leeds Festival
I couldn't possibly write a Yorkshire Bucket List without mentioning Leeds Festival! This huge festival, which has been running alongside its partner Reading Festival since 1955, firmly puts Leeds on the map as an epic place for music lovers.
The festival usually takes place over the August bank holiday weekend and sees a huge range of artists take to the stage. Unfortunately, the huge range of artists does come with a huge price tag.
Weekend camping tickets will set you back a whopping £258 each, with day tickets coming in at a more manageable £90. If you're looking for things to do in West Yorkshire in summer, attending its most iconic event won't disappoint!
Things to Do in North Yorkshire
The most popular part of Yorkshire for tourists, North Yorkshire really is where it's at. I mean, it had the Yorkshire Dales, the North York Moors, the Yorkshire Coast, and the city of York itself, just to name a few.
Visitors are totally spoilt for choice! Where West Yorkshire has an edgy, industrial feel, North York is all about quaint towns, tranquil countryside and secluded, empty beaches. In fact, most of the best beaches in Yorkshire are here!
If you want to escape the hustle and bustle, North Yorkshire is the place to be.
• Hike at Malham Cove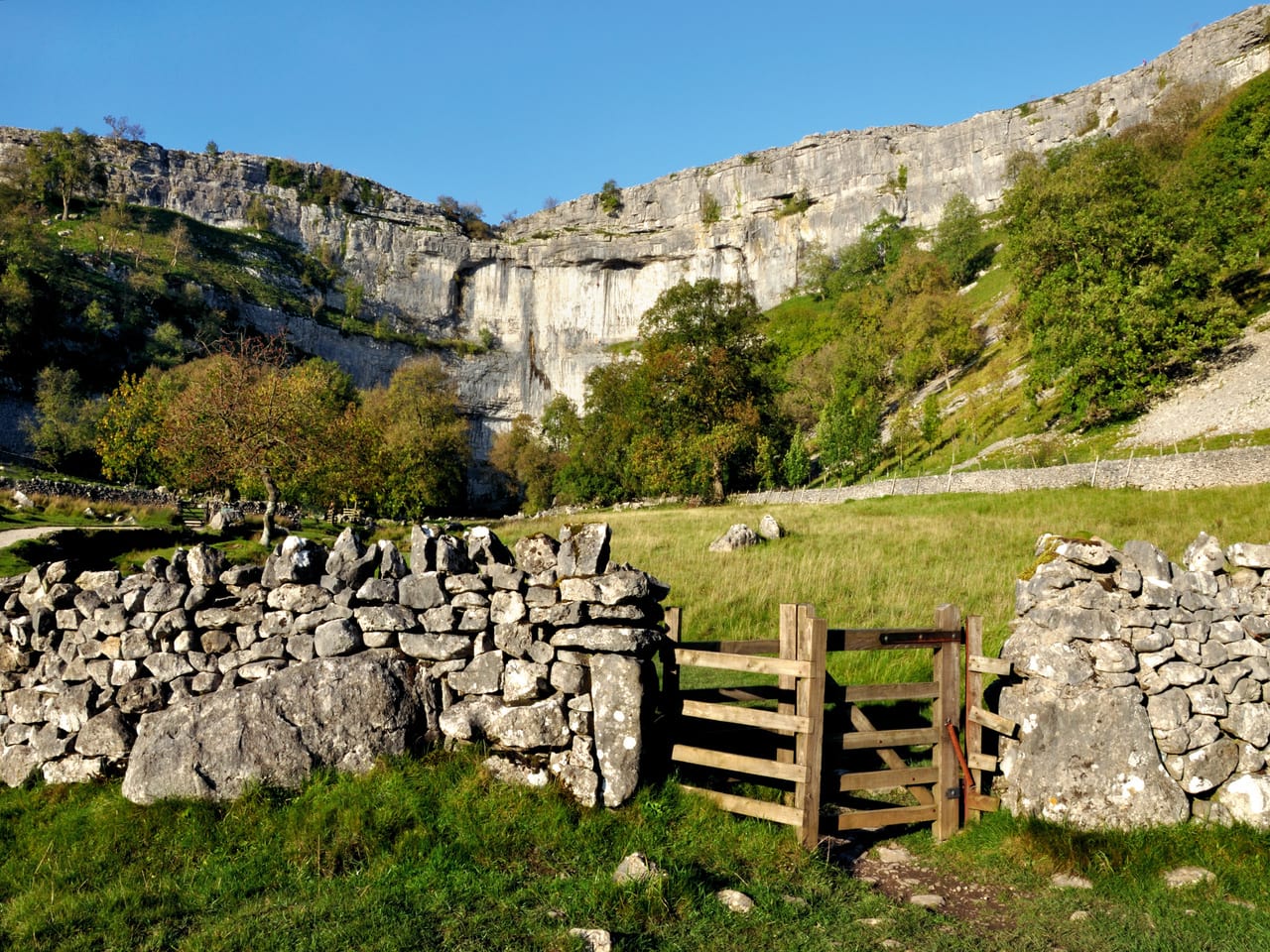 Easily one of the most popular things to do in the Yorkshire Dales National Park, you can't miss Malham Cove, an otherworldly limestone formation just a short walk away from the village of Malham. It formed at the end of the last Ice Age over 12,000 years ago by a waterfall carrying melted water from the glaciers.
Today, it's a well-known beauty spot, and even featured in the movie Harry Potter and the Deathly Hallows!
The best way to visit Malham Cove is on a 7.6-mile circular walk which starts and ends in the village of Malham. Not only do you get to clamber up the steep Malham Cove on this hike, but it also guides you past two other famous natural beauty spots – Janet's Foss and Gordale Scar.
Aside from the steep incline up Malham Cove, the walk is moderate and fairly flat.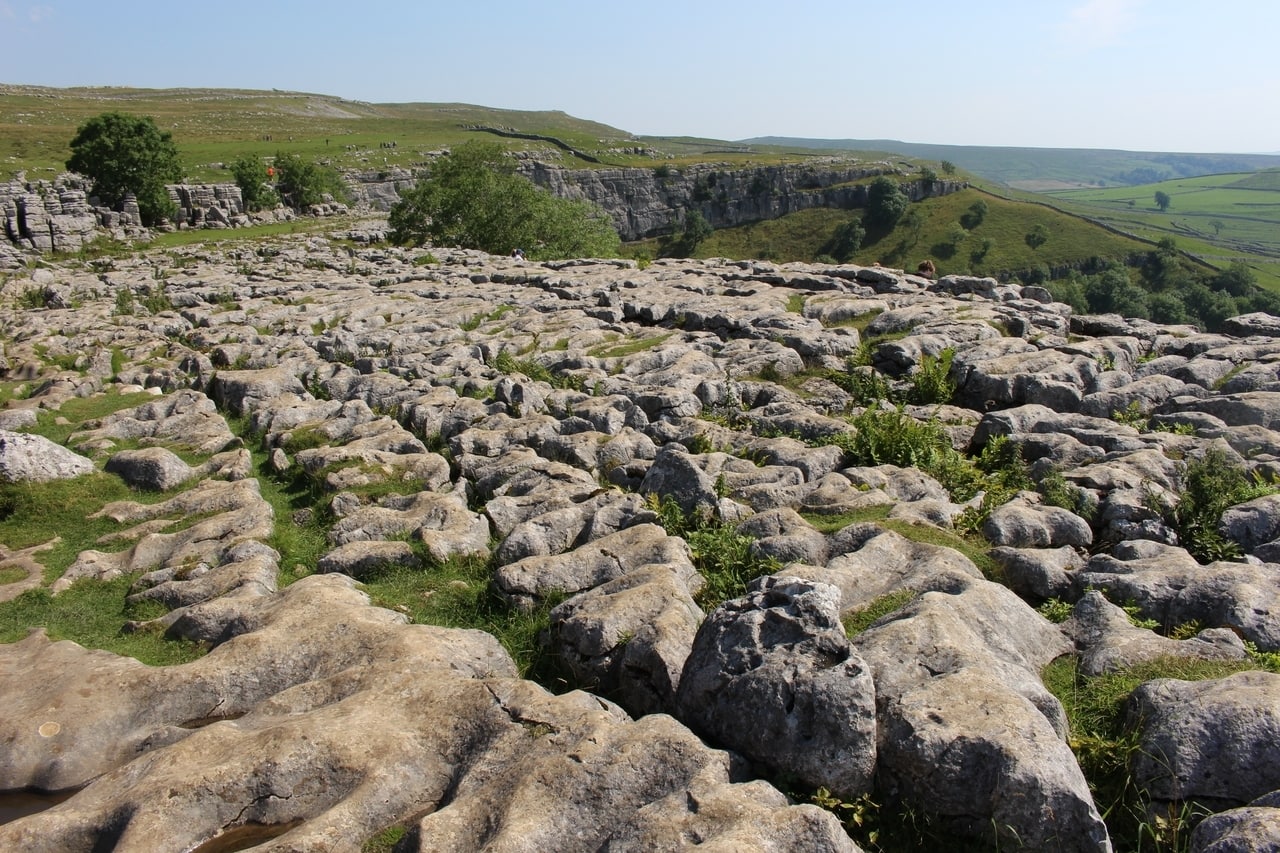 If you don't have time to embark on the whole hike, Malham Cove is only a 0.6-mile walk from Malham village. Clamber up Malham Cove, then return to the village where you can enjoy some awesome pub food and explore its idyllic charm. 
• Get Mystical at the Swinton Druids Temple
Inspired by Stonehenge, this large stone arrangement near the city of Ripon is one of the more unusual things to do in North Yorkshire. Unlike Stonehenge, no mystery surrounds the origins of the building of this temple!
In 1820, the rich and eccentric William Danby hired out-of-work men to build the structure for him as an effort to combat the effects of the depression at the time. He also, rather bizarrely, hired a man to live in the 'tomb' section for seven years as a 'hermit', a role which required him to "speak to nobody and let his beard and hair to grow".
Unsurprisingly, the successful candidate quit well before the end of his 7-year contract.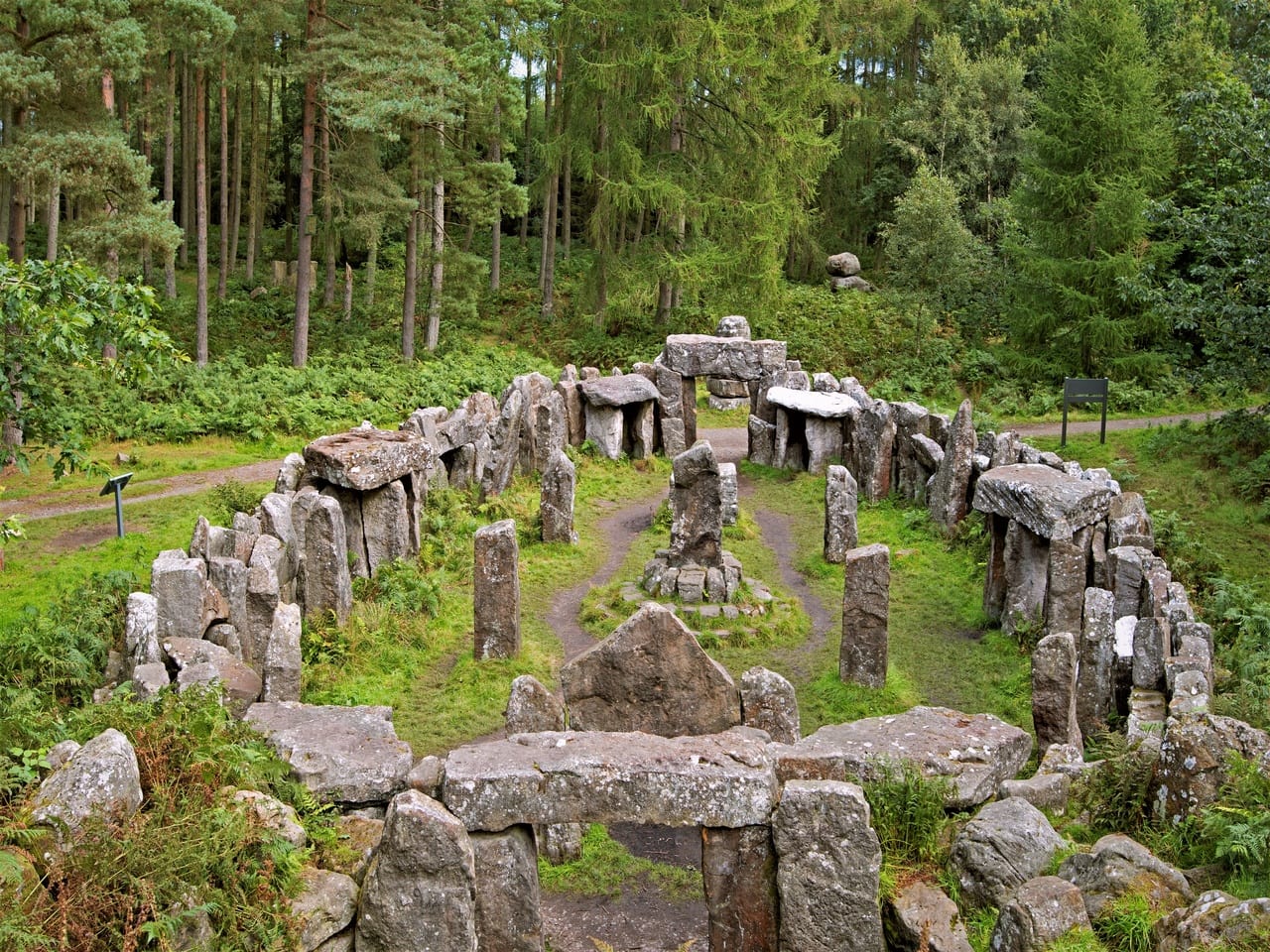 The temple, which is 100 ft long and contains stones standing at 10 ft tall, is open to the public and totally free to explore. It's a great outdoor activity in North Yorkshire and is a really popular thing to do on weekends for families and kids.
• Raise a Glass at The Tan Hill Inn
Coming in at 1732 ft above sea level, this cosy pub is the highest in Great Britain! Dating back to the 17th century, the Inn was originally used as a place to stay for workers at the nearby mines. When the last mine in the area closed in 1929, the Inn's popularity with local farmers kept the Inn running until word got out.
Nowadays, the Tan Hill Inn is one of the most popular pubs in the Yorkshire Dales. Nobody could argue with the amazing views from the pub, but its location means getting there can be a problem.
The area  is covered in snow for a good chunk of winter, so drive carefully! If you want to spend more time in this beautifully isolated area, or don't want to have to drive home, the Tan Hill Inn is also a hotel! You can stay overnight in their cosy rooms from £138, based on two people sharing.
• Jump into the past at the Eden Camp Museum
Occupying a Second World War prisoner of war camp, the Eden Camp Museum could have no better setting to house its incredible collection of WW2 historical artefacts.
The prisoner of war camp, which saw its final prisoners leave in 1949, originally consisted of 33 huts. Today, the museum dedicates each of these huts to a different topic about the Second World War and the Home Front.
I love this layout, as it makes the sheer amount of information interactive and easy to digest. In fact, the Eden Camp Museum blows other museums out of the water, and it's so interesting that it even fascinates those who aren't "museum people".
For this reason, I highly recommend it as one of the best things to do in North Yorkshire with kids.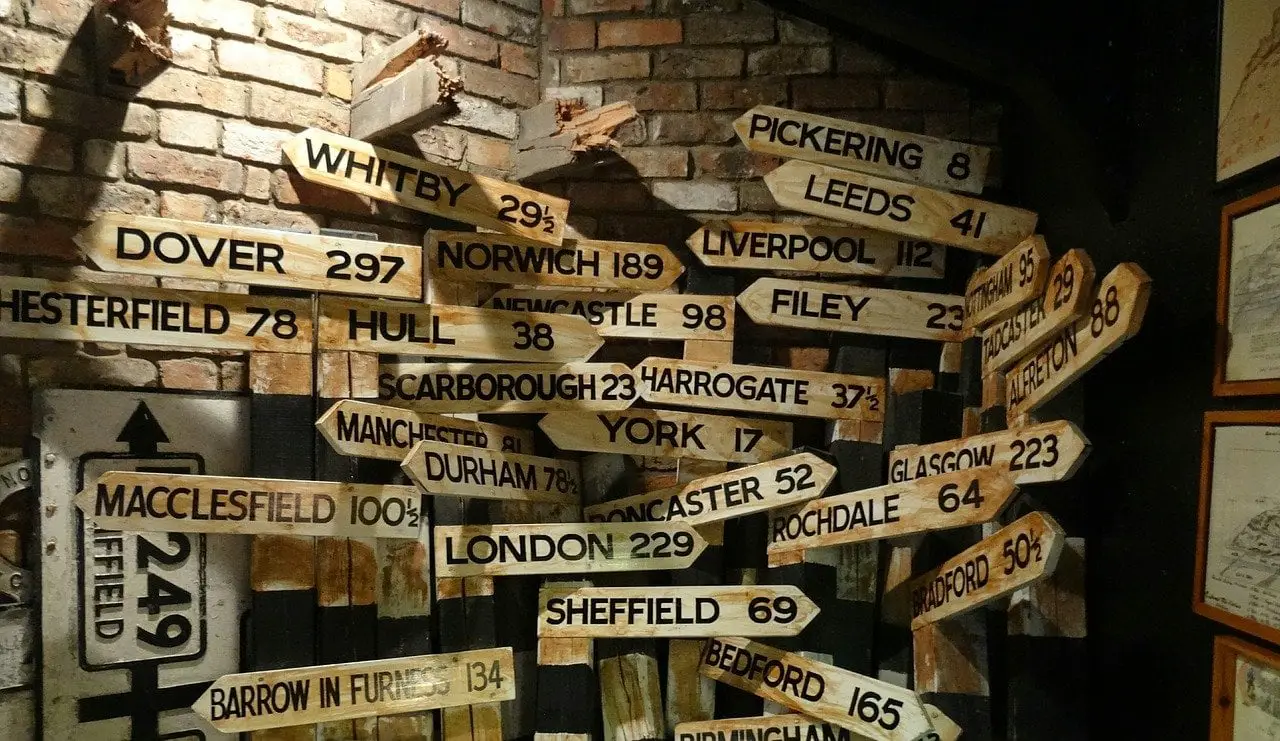 The museum runs living history weekends almost every bank holiday weekend, encouraging visitors to dress in period costume. Reenactors attend the weekends, dressed in civilian and military clothing from the time, and there is a range of activities to bring the 1940's to life.
Tickets cost £12, and at just a half-hour drive from York, the museum is an easy day out for anybody looking to immerse themselves in the past.
• Feel Fancy at Castle Howard
Entry isn't cheap, with a ticket to the house and gardens costing £22, but at just 15 miles away from York, Castle Howard is absolutely worth visiting on a day out.
Despite what the name suggests, Castle Howard is actually a stately home, not a castle. As you explore the house, there's something beautiful to see around every corner.
You'll get to explore the Great Hall, the main entertaining room of Castle Howard, and all of the treasures brought back from around the world by the family on their many travels. Guides in each room are fountains of information, and will happily answer any of your questions or give you more information.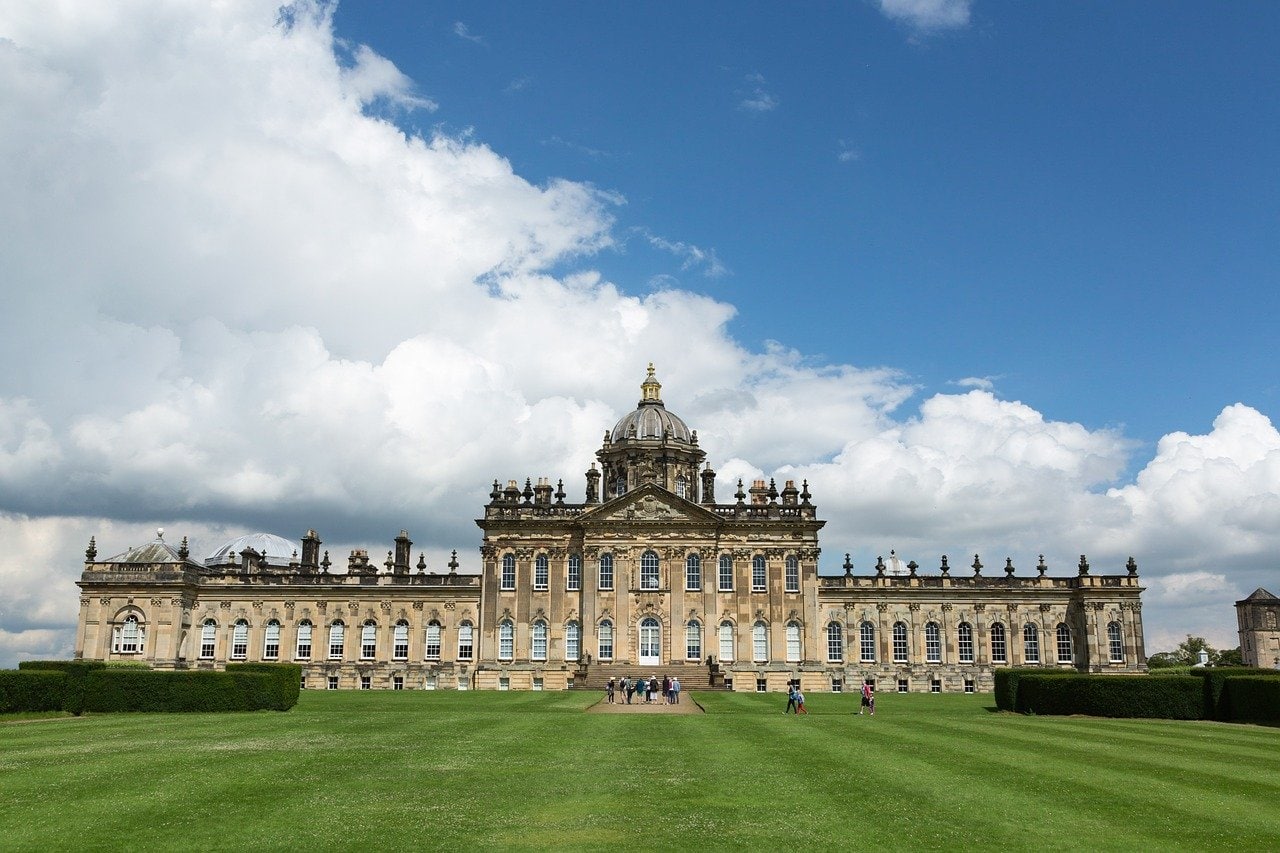 Once you're finished exploring indoors (and if the weather is on your side!) wander Castle Howard's grounds. Taking the path leading through the woods, you'll arrive at the magnificent Temple of the Four Winds, a building originally used by the Howard family and their guests for refreshment and reading.
From here, continue walking to the formal gardens, where you'll find views of the extremely elaborate family mausoleum. You can then return to the main house. If you're into photography, I recommend you do this walk in the afternoon, as the light will be hitting the building perfectly at this time!
• Savour Seaside Traditions at Scarborough
Look, Scarborough is hardly a place of overwhelming beauty. Being a stereotypical British seaside resort, it's tacky, it's run-down, and it's horrendously outdated.
But does that mean you shouldn't go? Absolutely not.
Visiting Scarborough is a Yorkshire rite of passage, and a lot of fun can be had with the right mindset.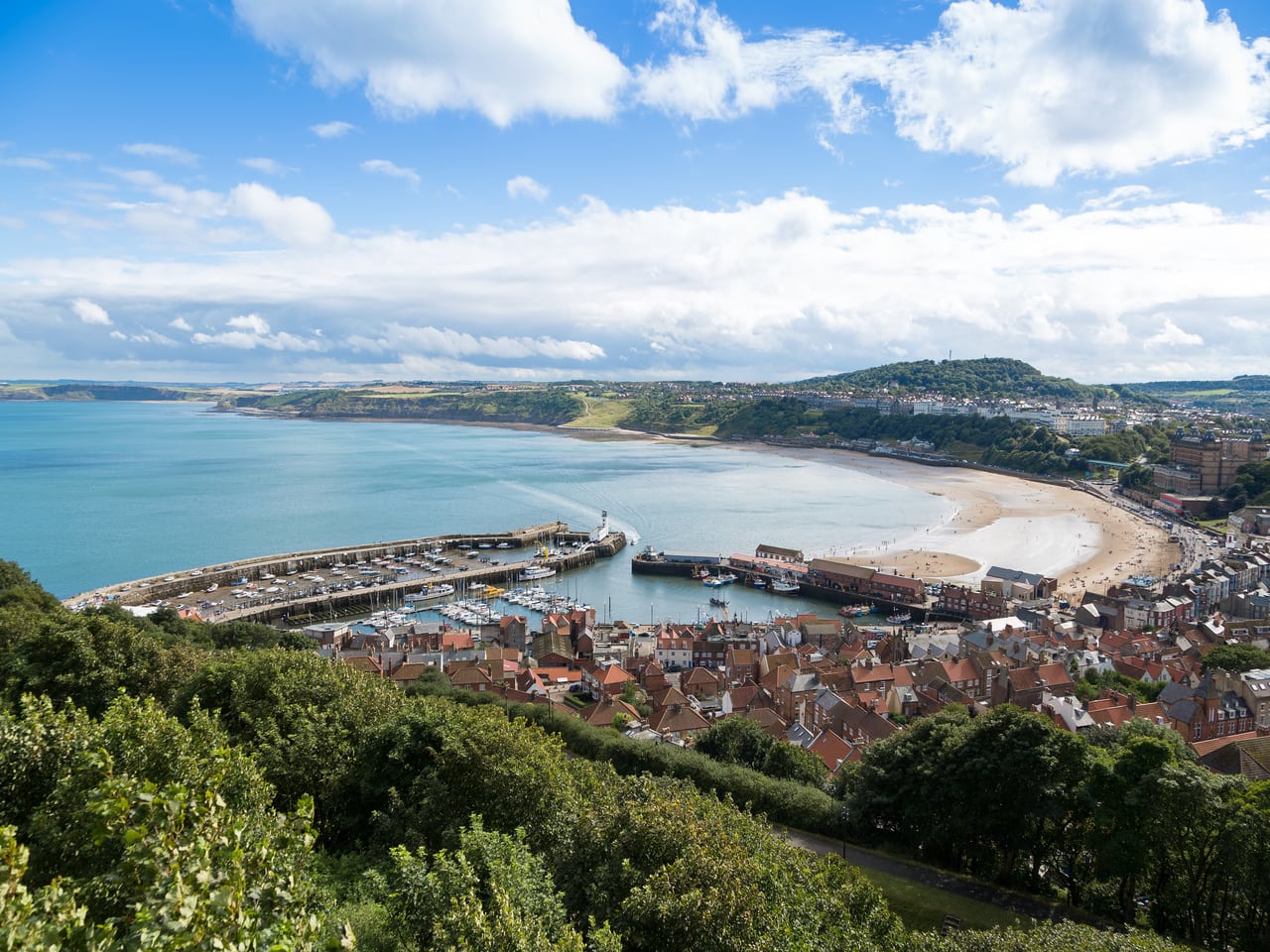 Pack a bucket and spade, grab some delicious fish and chips wrapped in newspaper, and hang out on the beach watching the world go by. For a true British seaside resort experience, gather up your small change and pick one of the seafront arcades to try your hand at the 2p slot machines or a game of space hockey.
Of course, if you're wanting to add a bit of culture to your day, Scarborough Castle is worth checking out, although it does cost £7.90 to enter.
• Retrace Dracula's Steps at Whitby Abbey
Scarborough's more sophisticated sibling, Whitby is another seaside resort town on the North Yorkshire coast. Here, you'll find the 7th-century ruins of Whitby Abbey, an iconic symbol of Whitby overlooking the nearby harbour. Entry to the Abbey costs £9, and you should set aside at least an hour to explore these captivating ruins.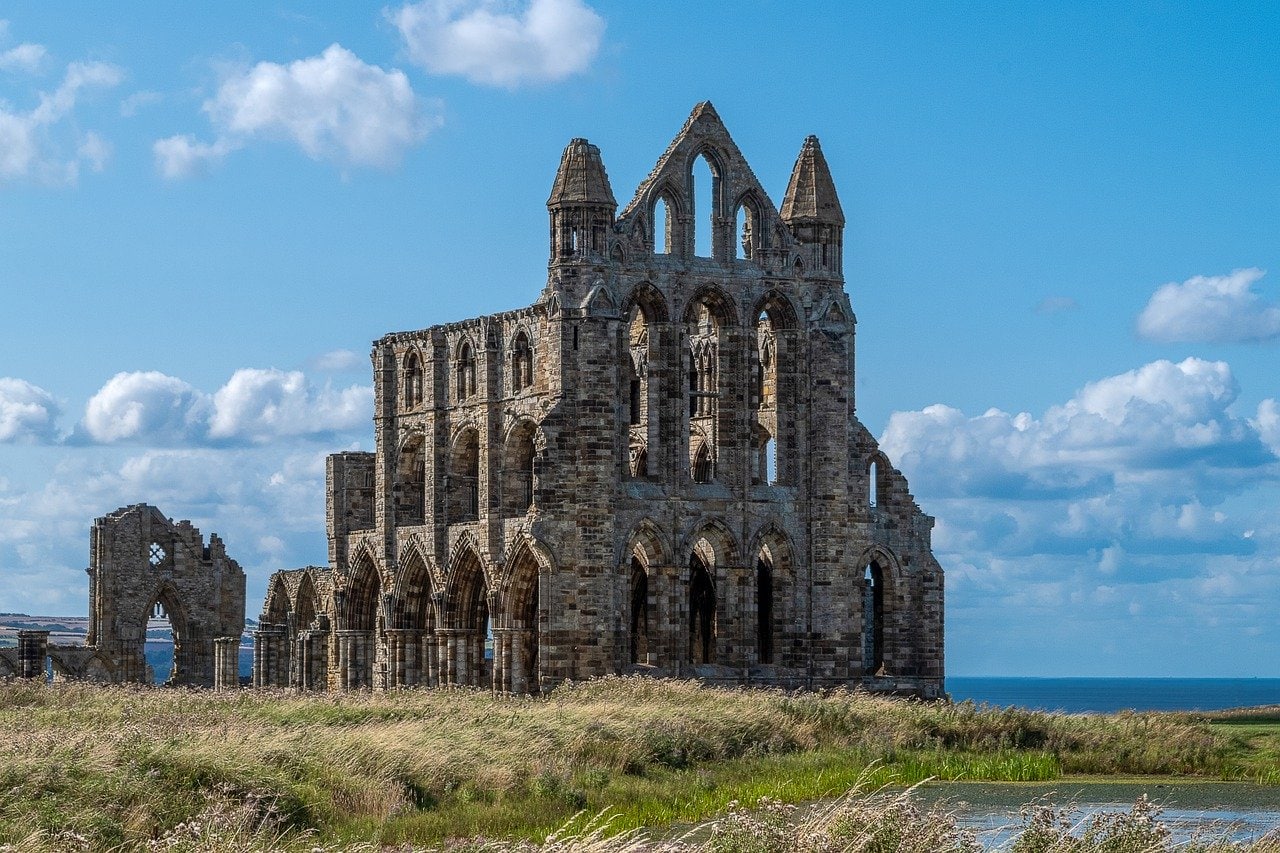 From Whitby Abbey, take the famed 199 steps down to Tate Hill Sands. This descent is one of the most scenic views of Whitby.
Plus, stopping to admire the view breaks up the trek down to the beach! These 199 steps were the ones that Count Dracula climbed up when he first came to shore in England in Bram Stoker's 1897 gothic horror, Dracula.
In fact, Whitby has several Dracula sights, and the town takes great pride in the fact that a large chunk of the novel took place here.
For something different, visit Whitby during the twice-annual Whitby Goth Weekend, an alternative music festival and one of the biggest goth weekends in the world. Even if you're not into the goth lifestyle, just visiting the town during the event is an eye-opener and definitely entertaining as you marvel at the attendees' wild hairstyles and eccentric outfits.

• Do EVERYTHING in York
It'd be easy to write thousands of words on the many things you can do in the city of York, but as a starting point, you absolutely must visit the York Shambles.
York Shambles
This tiny street, with overhanging buildings, is allegedly J.K. Rowling's inspiration behind Diagon Alley, and it's clear why. The narrow cobbled street with its overhanging buildings does give off a sense of magic. Get there as early as you can to beat the crowds.
Nowadays, many of the timber buildings overhanging the street (which date back to the 13th century)! are shops selling Harry Potter themed merch, although there are still some gems to be found there, including quite a few great bookshops!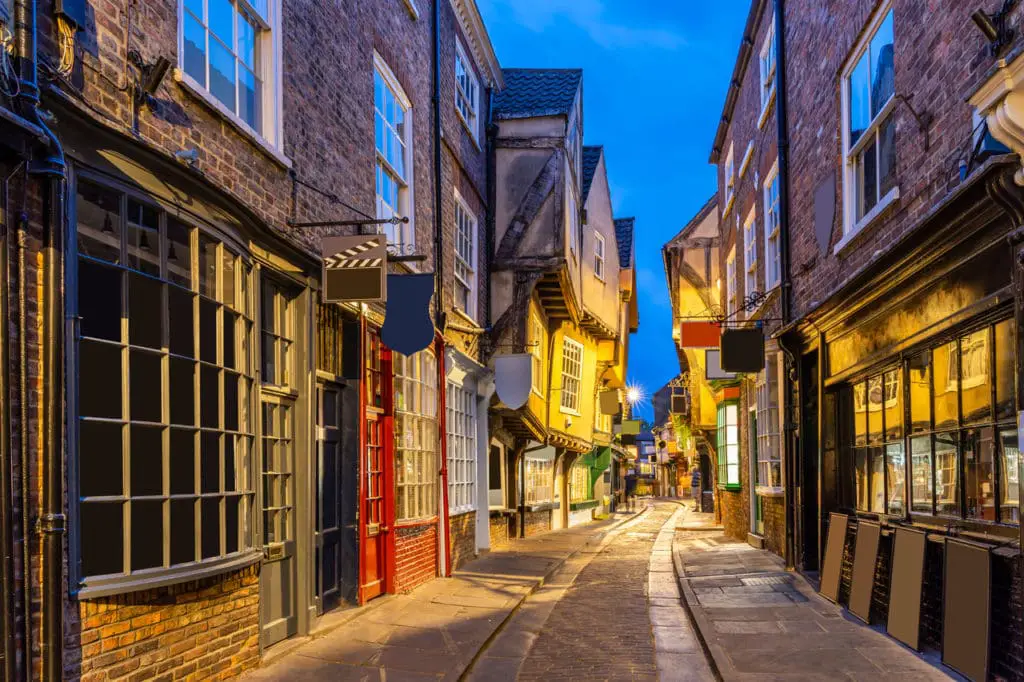 Jorvik Viking Centre
Another top attraction in York is the Jorvik Viking Centre. This is easily one of the most fun things to do in Yorkshire. It's also one of the most impressive museums I've been to. It might come as a surprise that York was once a Viking settlement, but the museum will have you up to speed in no time.
Jorvik (which was the Viking name for the city) sits on the site of a HUGE archaeological discovery in 1976, which revealed the remains of Jorvik from over 10,000 years ago.
Clamber into a carriage as you embark on a journey through a reconstruction of the city, checking out the Viking streets and the way life would have been in 10th century York.
Tickets are £12.50, and it's better to book online in advance – this place is hugely popular and gets manic! If you're going to visit a few York attractions, it's worth purchasing the York Pass, which covers entry to over 40 attractions and all your public transport.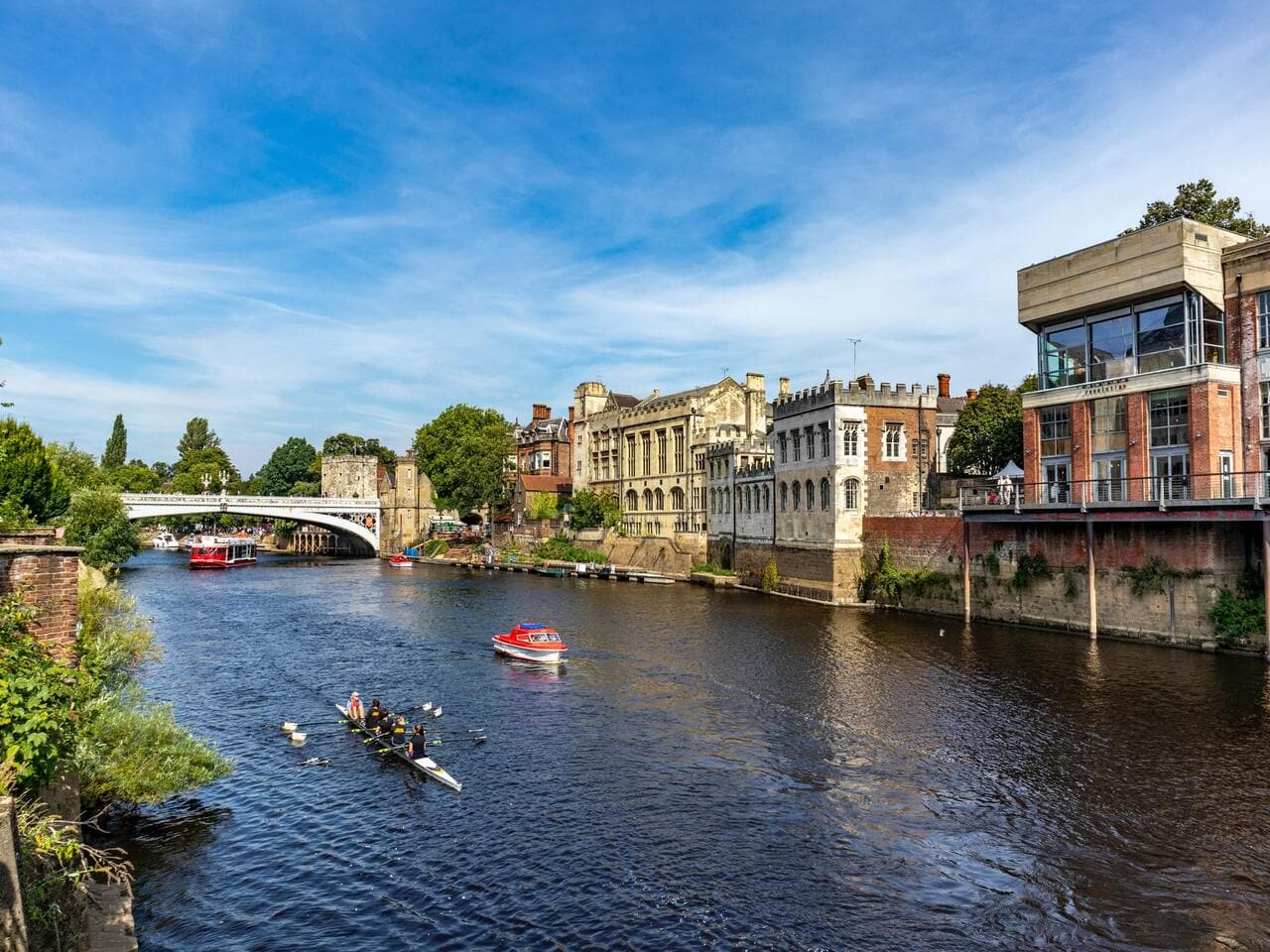 York Minster
To try to be brief and not turn this post into 5,000 words of things to do in York, my final recommendation is the York Minster.
This cathedral is one of the largest of its kind in Northern Europe and has been a city landmark since 1472. You can choose to marvel at its staggering height and beauty from the outside for free or pay £11.50 to go inside.
Although the interior is, obviously, beautiful, I don't personally think it's worth the price tag and recommend just looking at it from outside. One too many school trips as a kid to countless cathedrals has me scarred for life. Nowadays, I feel like once you've been inside a few cathedrals you've been inside them all! Of course, if you're a huge cathedral fan, go forth and explore!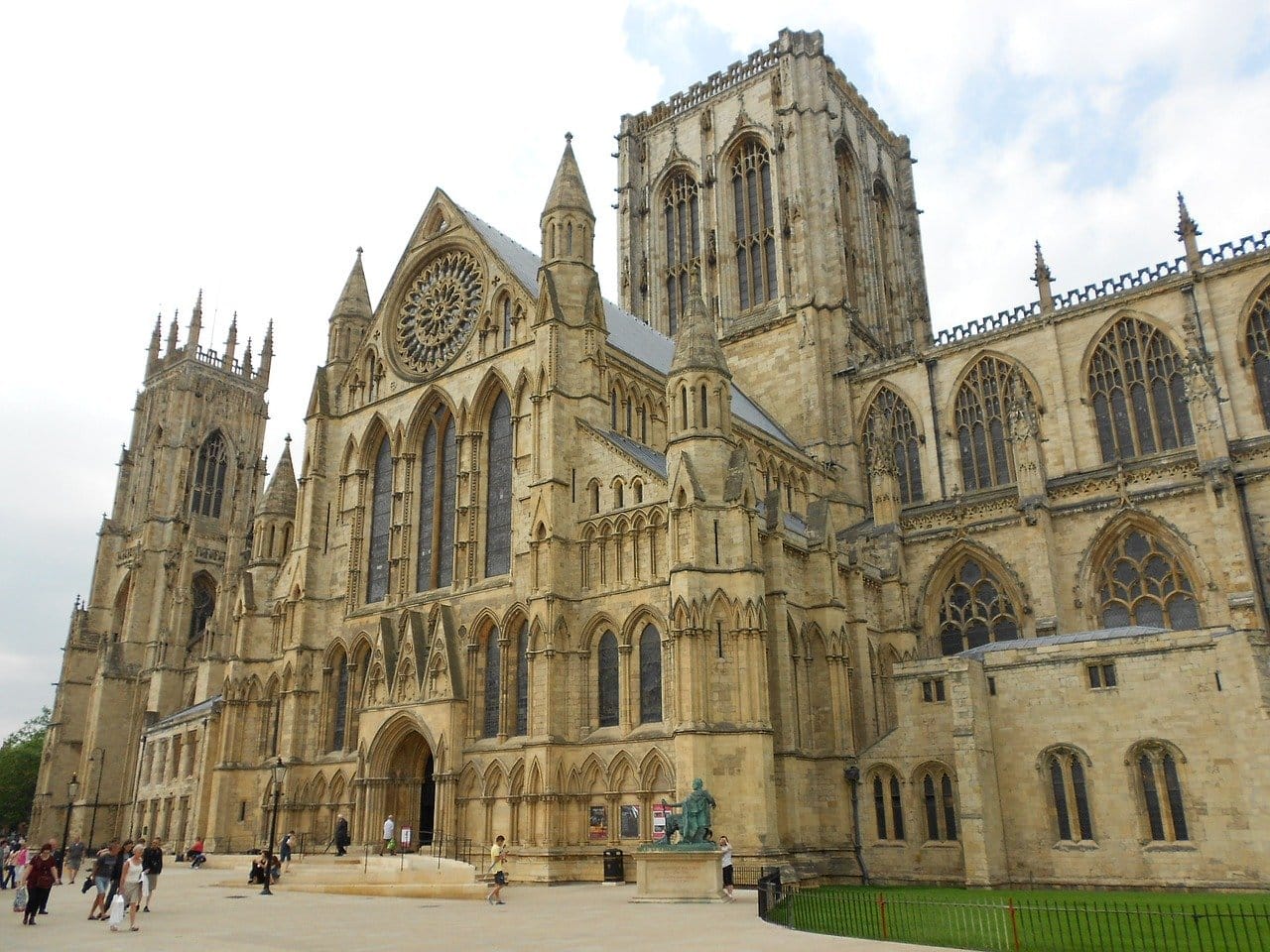 • Have Tea & Scones at Bettys Tea Room in Harrogate
Okay, admittedly having a cup of tea and a scone is hardly living life on the wild side, but hear me out:
Bettys Tea Room really know how to serve up great tea and scones.
Run by Bettys & Taylors, the company behind Yorkshire Tea (the best tea) (I feel very strongly on this matter!), this place turns tea and scones into an experience.
Sure, there's a Bettys Tea Room in York, too, but Harrogate is where it all started over 100 years ago.
The interior is lovely, the welcome is always warm, and the scones and tea are always delicious. Plus, Harrogate is a lovely town to take a stroll in (and check out all the expensive houses most of us could never afford!).
• Find the Wreck of the Admiral Von Tromp at Saltwick Bay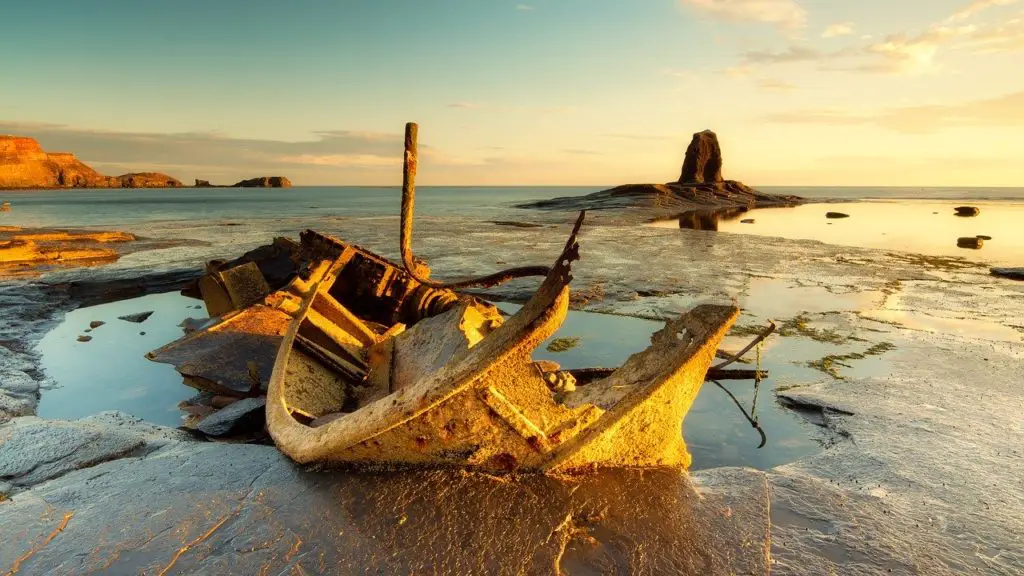 Just a one-mile walk along the beach from Whitby you'll end up at Saltwick Bay. Here, you'll find the Admiral van Tromp ship, which wrecked on the beach in 1976 under mysterious circumstances. A visit here is definitely one of the more unusual and quirky things to do in Yorkshire!
Just how a modern-equipped ship wrecked on the beach still puzzles experts to this day. Most puzzling of all was the testimony of a senior nautical engineer at the wreck's inquest, who said that the ship could not have met such a fate unless somebody deliberately wrecked it. 
Creepy, right?!
Regardless of why the wreck happened, a visit to the Admiral Von Tromp is pretty interesting from a morbid curiosity point of view. And, as we already know, I have a nerdy obsession with ships, so I really enjoyed checking it out. Plus, if you're looking to get away from the tourist trail, this is one of the more overlooked attractions in North Yorkshire.
• Get off the Beaten Path at Staithes
There are so many things to do on the Yorkshire coast, but if I had to pick just one place to visit I wouldn't think twice before recommending Staithes.
This tiny village seems to be the place where time forgot. Its many secluded coves and its rugged windswept coastline also makes it one of the most romantic days out in Yorkshire.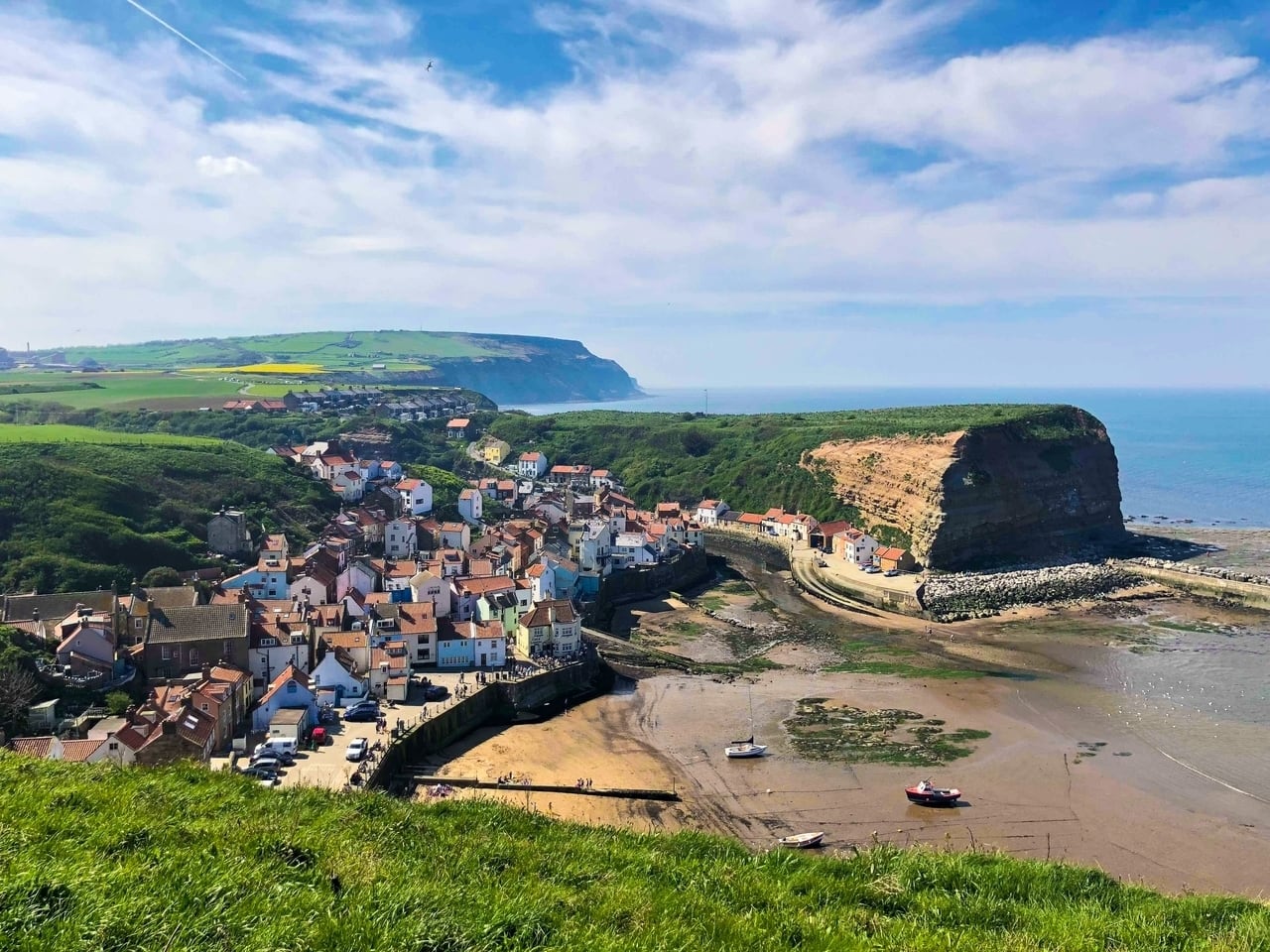 Wandering the harbour, you'll find fishing nets stacked out to dry, bunting-lined streets and a plethora of cash-only shops that, instead of being decorated in a vintage style, just haven't been changed for so long that they're the real deal. Almost anywhere you choose to eat will serve up amazingly fresh seafood.
The miles of coastal paths sprawling from Staithes are second to none. My favourite is the 3-mile walk along the cliffs from Staithes to Runswick Bay. I can't recommend it enough! This hike totally changed my view of the Yorkshire coast and had kick-ass views from start to finish.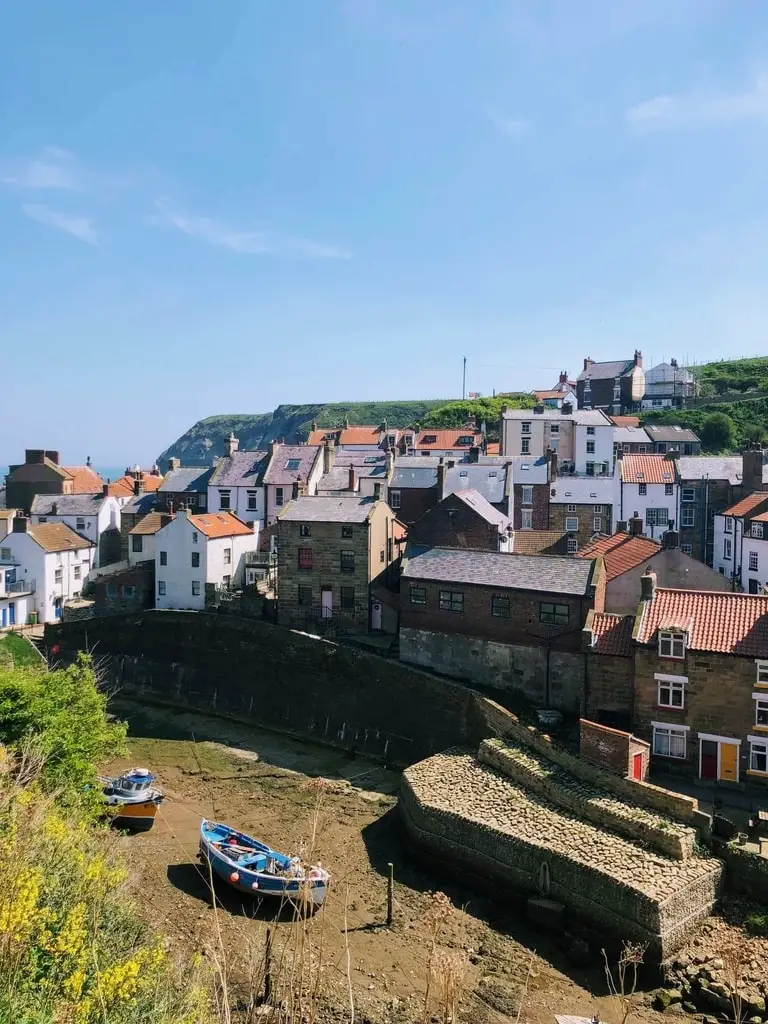 Things To Do In East Yorkshire
Arguably the most overlooked by tourists, there's still a great offering of things to do in East Yorkshire! Unfortunately, you'll need a car to discover most of the attractions in this region, but don't let that put you off!
One of the benefits of exploring East Yorkshire is getting off the Yorkshire tourist trail and having lots of attractions almost all to yourself!
• Greenwich Meridian Trail
Another multi-day hike, this one follows the Prime Meridian Line. Starting in East Sussex, the Greenwich Meridian Trail ends 273 miles later at Sand le Mere in East Yorkshire.
For those who don't want to do the whole thing, the walk is divided into four sections. If you're based in East Yorkshire, you're looking at the Boston to Sand le Mere section. This part begins at the Lincolnshire Fens, carrying on through the Lincolnshire Wolds, Louth and the Humber Estuary.
Then, take a well-deserved break on a bus or boat as it delivers you to the final section through Holderness to end on the golden sands of Sand le Mere beach.
• Flamborough Head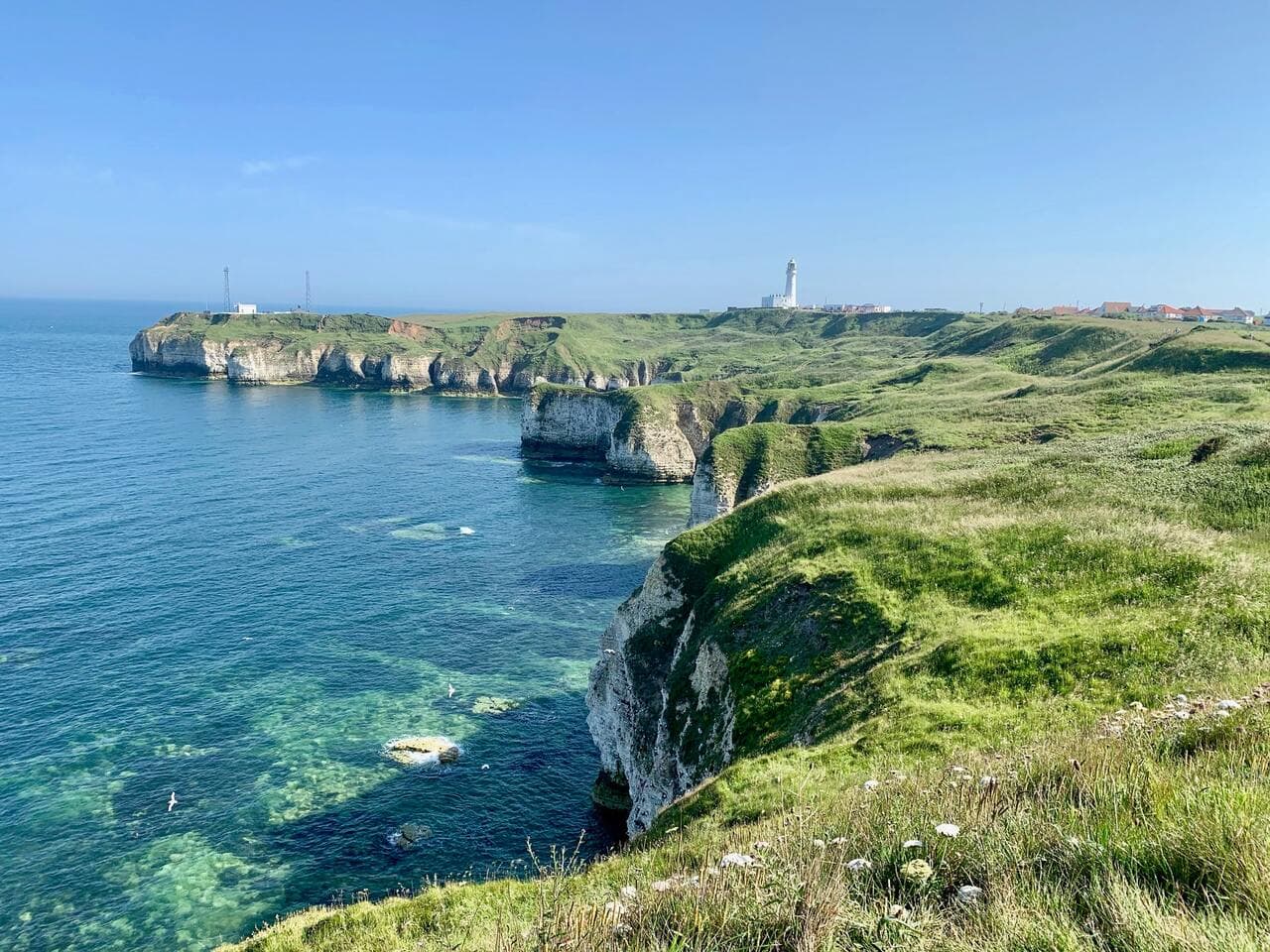 Famous for its white chalk cliffs, this area of the Yorkshire coast draws thousands of visitors every year. The Flamborough Head is undoubtedly the highlight of the East Yorkshire coast.
The best way to discover the head, which stands over the sprawling coastline, is on a 7-mile circular hike starting and ending in the village of Flamborough. What makes this hike even better is it's a totally free way to have a day out in Yorkshire's stunning countryside.
Trailing through the Flamborough Cliffs Nature Reserve, the hike stops off at the famed Flamborough Lighthouse. Despite being built way back in 1806, the lighthouse is still in use, and if you book in advance you can arrange to visit it on a guided tour.
The lighthouse, which is about halfway through the hike, is a great place to stop to catch your breath and marvel at the views. There is also a little cafe if you fancy a cup of tea or a refreshing drink. From here, you can walk the 200 steps down to the beach. Just remember you'll have to walk back up them again! If the weather isn't suitable for the beach, you can just carry on with the hike.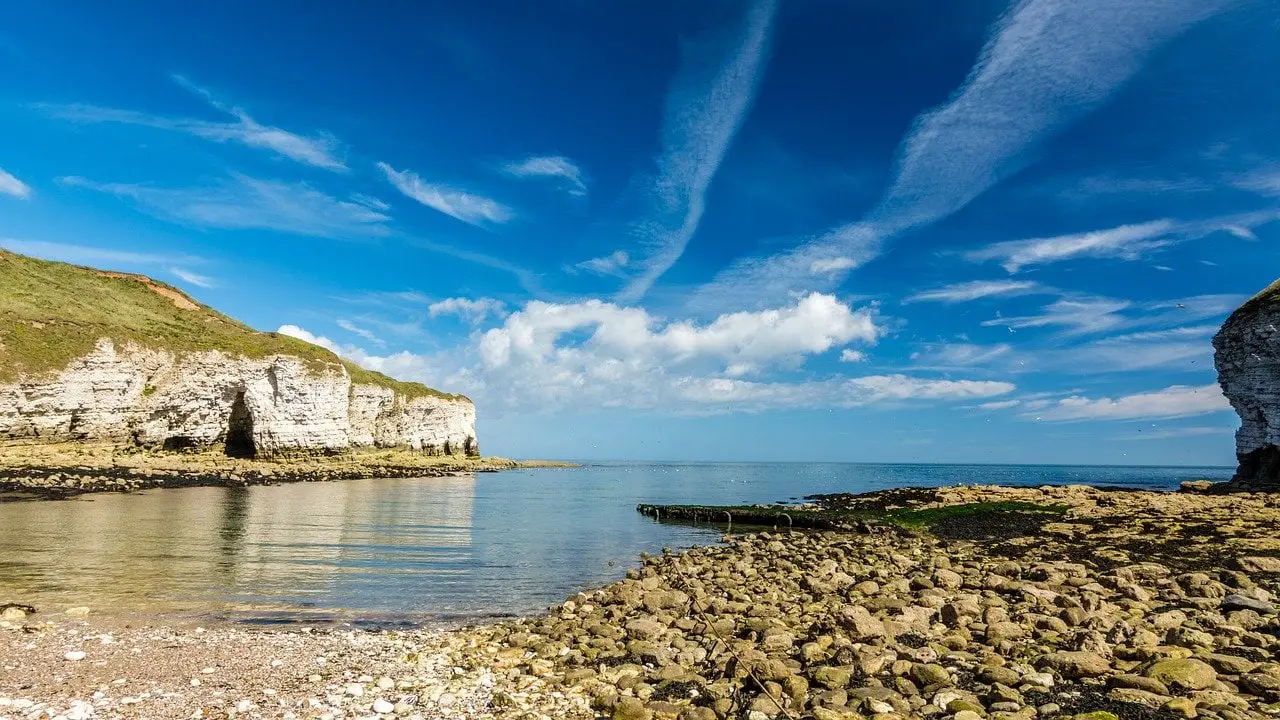 If you're not in the mood for a hike, the Flamborough Head car park is only a minute's walk away from the lighthouse. Parking for two hours costs £1.40.
• Beverley Minster
Imagine the huge gothic churches of Europe, but without the swarms of crowds – that's what you'll get at Beverley Minster. This church, which, confusingly, is larger than most cathedrals, is beautifully decorated in the gothic style and situated in the historic market town of Beverley.
The minister, which welcomes tens of thousands of visitors each year, is usually open every day, although you should check in advance for any unexpected changes. Entry is free, although the church also offers a range of tours which cost £5 and last around 1 hour.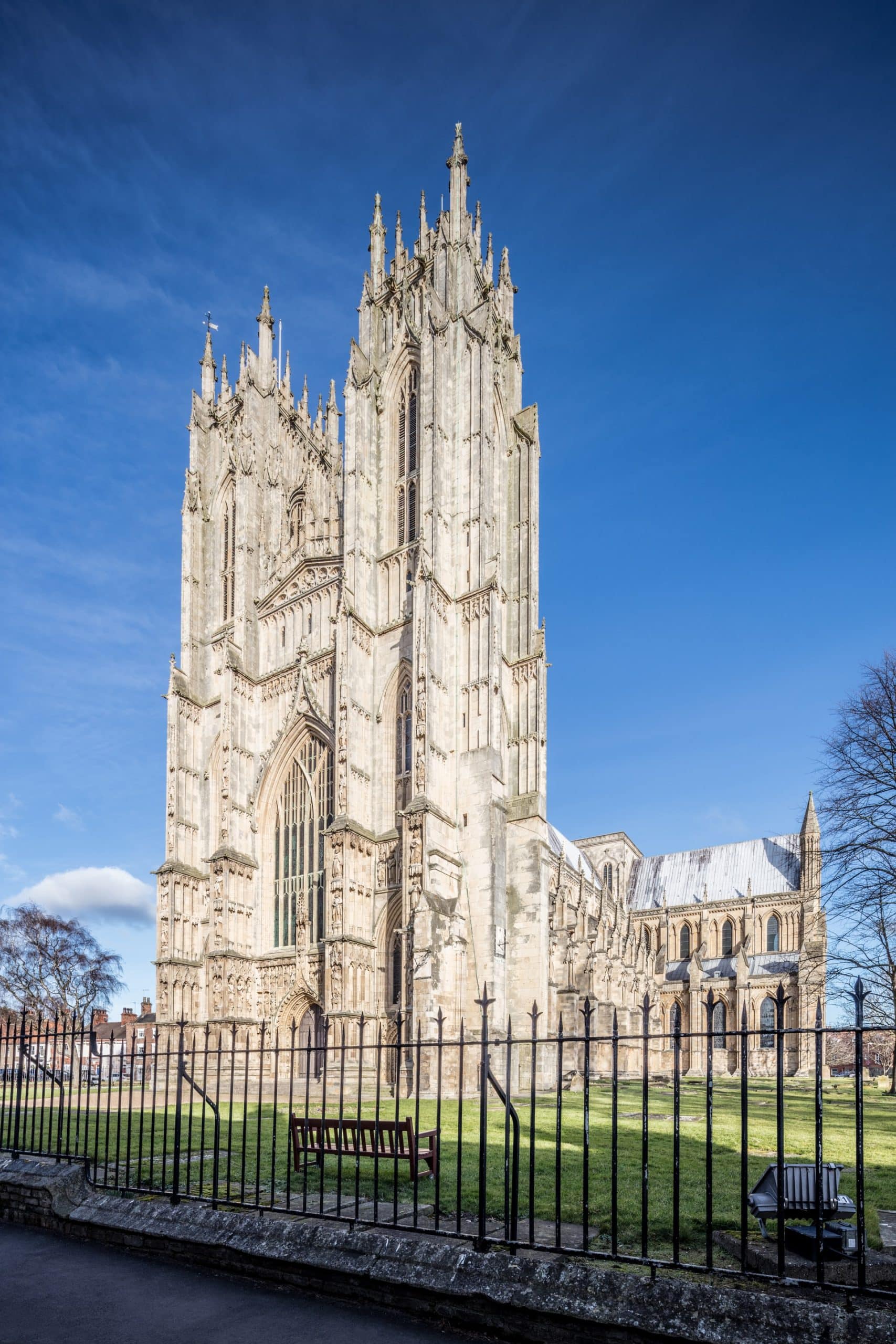 • RAF Holmpton Nuclear Bunker
A simple, unassuming bungalow hides the entrance to a previously top-secret cold war bunker. Built in the 1950s as an early-warning radar system, the RAF Holmpton base was used for active military surveillance up until 2014, when it was sold and transformed into a top-class museum. 
Because the museum doesn't get any state funding, the entrance fee is £9. Luckily, I was totally blown away by this bunker and thought the entrance fee was well worth it. If you're after unusual and off-the-beaten-path things to do in Yorkshire, look no further!
On entering the bungalow, you'll descend some stairs before finding yourself in a 120-metre long tunnel. Navigating through that tunnel, you'll find it's exactly what you'd imagine from a top-secret underground bunker. Passing through the blast doors, you'll arrive in the once-secret headquarters. 
Guys, this place! Despite thinking I'd be done in an hour, I spent almost three hours here. There's just so much to see and learn about! Most of the staff actually worked at the bunker when it was operational, and they have reams of information and anecdotes to share.
Of course, I preface this by saying if you're not into history, you obviously won't like it – BUT! If you have even a slight interest, or if you want a fun day out with kids in Yorkshire, head here!
• The Deep, Hull
This huge aquarium, which is home to over 5,000 animals, is the ideal way to spend a day out in East Yorkshire when it's raining. Highlights include sharks and penguins, and if you're looking to learn, there's an entire exhibition on prehistoric marine life.
You don't have to worry about the mistreatment of animals here, either. The Deep is an environmental conservation charity, a not-for-profit aquarium and a participator in countless conservation and research schemes around the world!
The Deep is a all-round great indoor day out in Yorkshire for families, couples and even solo travellers! Tickets cost £13.50 online in advance or £15 on the door.
Things To Do In South Yorkshire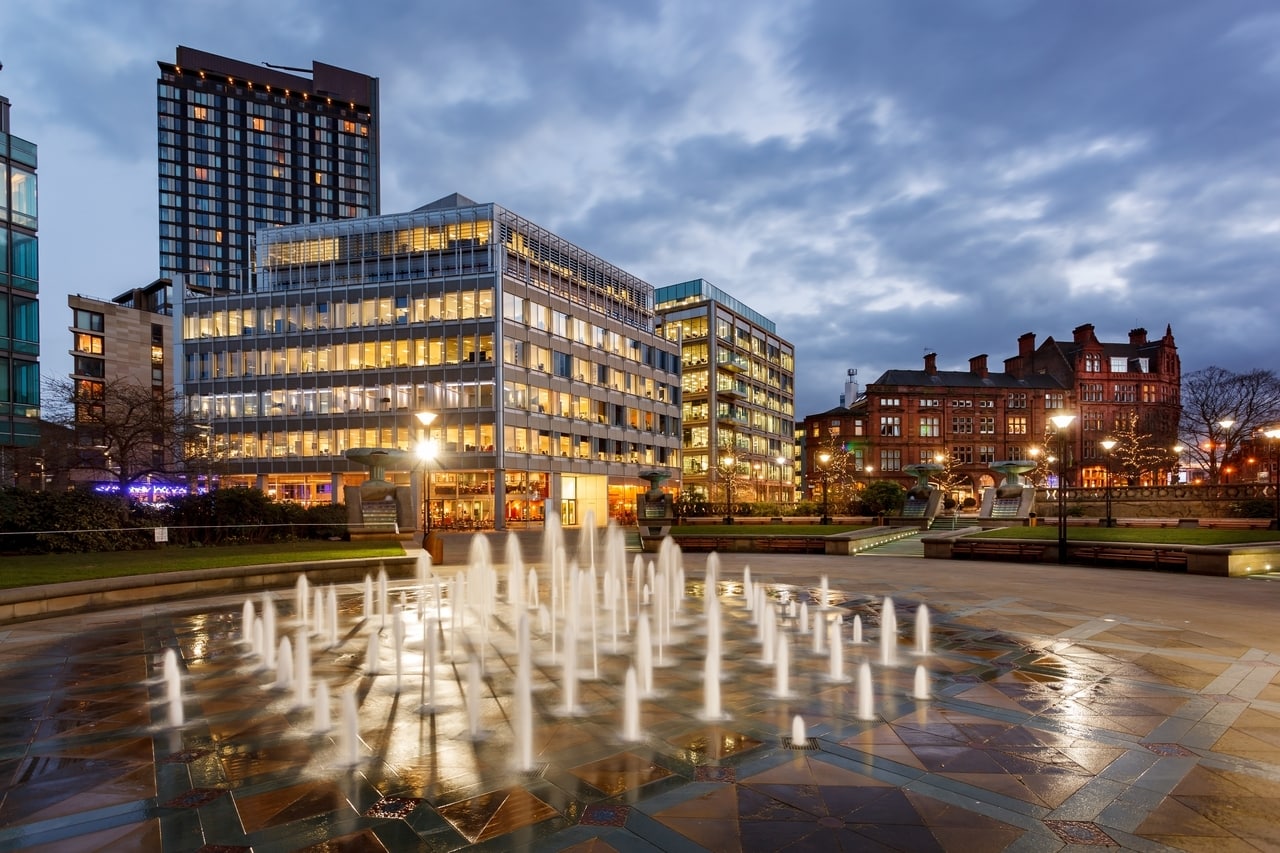 Given its lack of crazy-beautiful nature, dramatic coastline and quaint cobblestone towns, it can be easy for tourists to forget about South Yorkshire. Just like in East Yorkshire, venture here if you're looking to get off the beaten path and do as the locals do.
You'll discover some of South Yorkshire's surprising industrial history, have some of the best nights out of your life, and find lots of things to do for families or with kids. Here are my favourite things to do (and a few places I still need to get to) in South Yorkshire!
• Party at the Leadmill
Is this my favourite nightclub in the entire world? It sure is! Is this one of the best alternative music clubs in the world? Hell yes! Home to some of the best live music gigs in the UK, and training ground to local heroes the Arctic Monkeys, the Leadmill is always a great time.
Its name is recognised throughout the country and has revellers travelling from across the UK to this Sheffield institution. Drinks are cheap, entry is cheap, the music is epic and the people are friendly! If there's not a live gig on, each room will have a different musical genre, and you can flit between them depending on how you're feeling. 
Normally, the biggest room will blast indie anthems whilst the smaller room will play 50's and 60's hits or RnB. Of course, this can change at any time depending on how the DJ feels. Get yourself down there on a Saturday night and dance the night away!
• Barnsley Main Colliery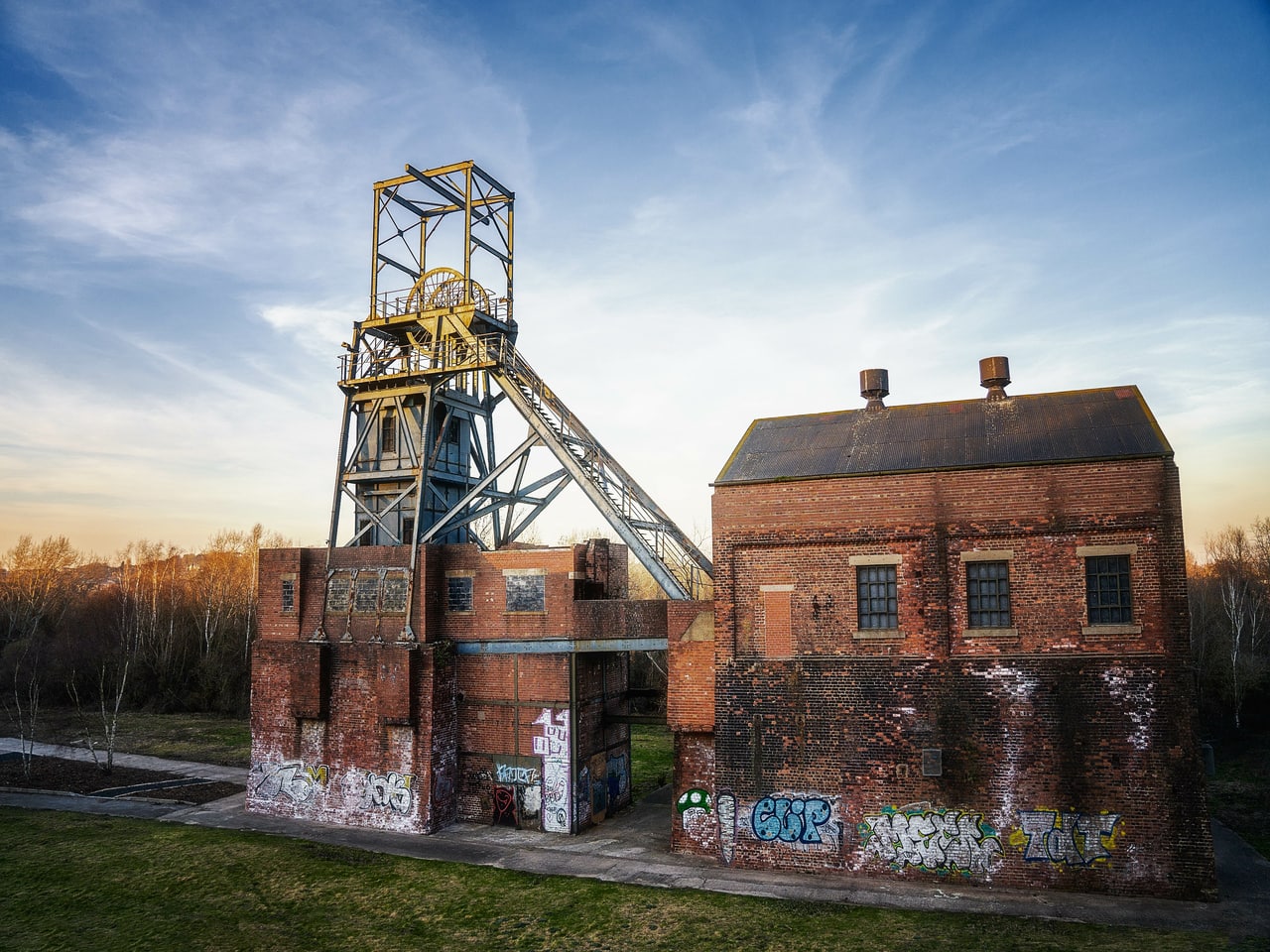 Near the town of Barnsley you'll find the Barnsley Main Colliery. Now the remains of a large deep mining site, these ruins are a monument to the area's industrial heritage and its close ties with the mining industry.
It's also the site of England's worst mining disaster.
On 12 December 1866 an enormous explosion, caused by firedamp (a flammable gas found in mines), shook the surrounding neighbourhood. This incident trapped miners underground for three days and claimed 361 lives. 
The Barnsley Main Colliery isn't set up as a tourist attraction yet, but debris and overgrowth have been cleared. There are also a few informational signs scattered about the site. A visit here is a fascinating way to learn more about the area's mining history and pay your respects.
• Brodsworth Hall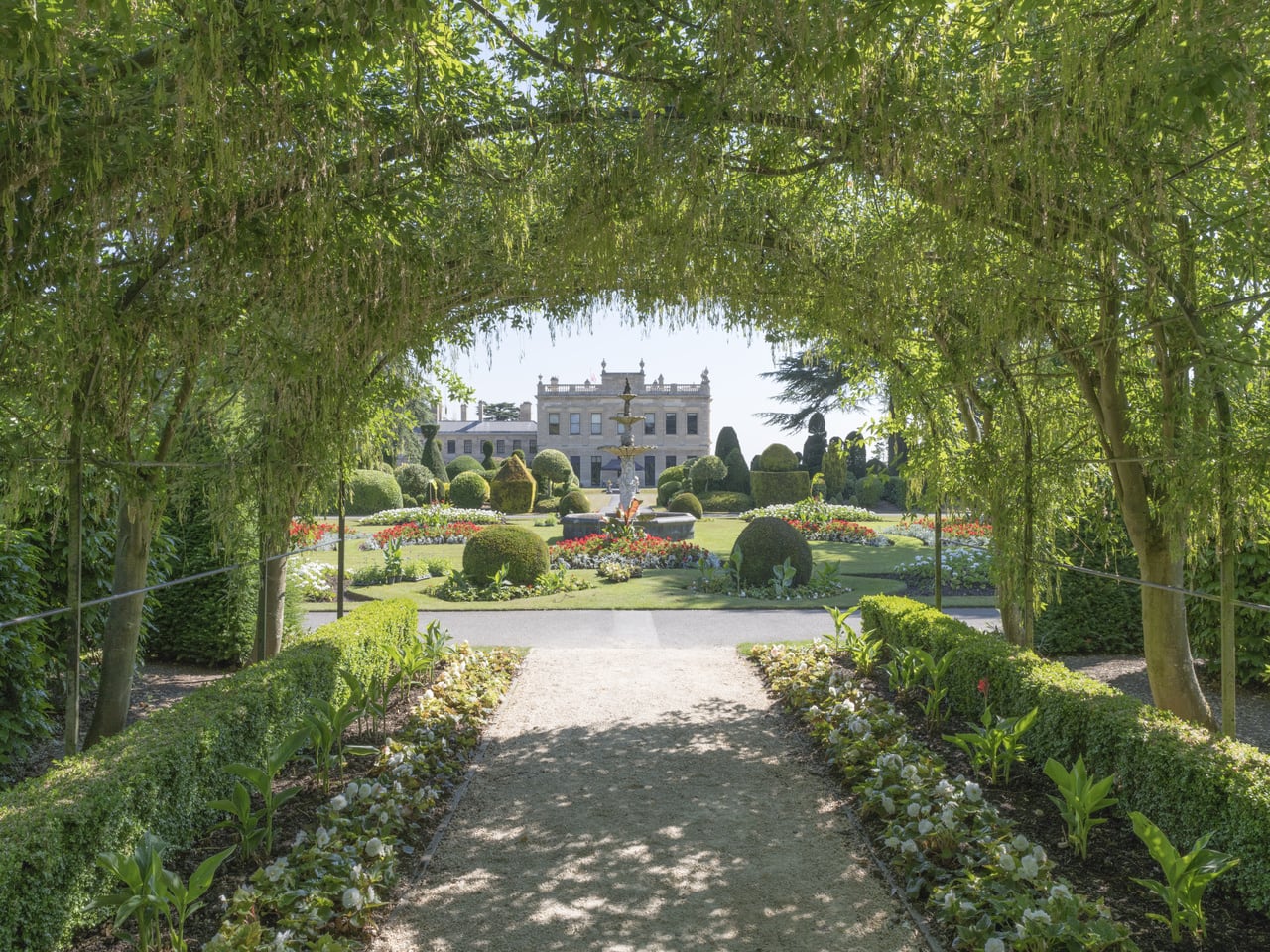 Built in the 1860s for the Thellusson family, this stately home stood relatively untouched until English Heritage took over the property in the 1990s. Since then, the gardens have been restored to their original beauty and Brodsworth Hall's faded interiors have been carefully restored. 
What's fascinating about this property though, is that you're able to see the decline of the house's funds through exploring its interior. The inside of the house is exactly as its final resident, Sylvia Grant-Dalton, left it in 1988.
Although some rooms still retain their sense of elegance, others show very clearly the decline of Sylvia's funds and her attempts to "make do and mend" as her servants dwindled. 
Visitors can take a guided tour of the Victorian home's interiors, followed by exploring the splendid gardens. To take a break from all that walking, stop by the tearoom for some fresh local produce and traditional tea. Adult tickets cost £10 each.
• Conisbrough Castle
Step back into the 12th-century lives of Lord Hamlein and Lady Isabel de Warenne at Conisbrough Castle, one of South Yorkshire's most impressive landmarks.
Before entering the castle, be sure to stop by the visitors centre to read the information. You'll appreciate knowing more about what you're looking at!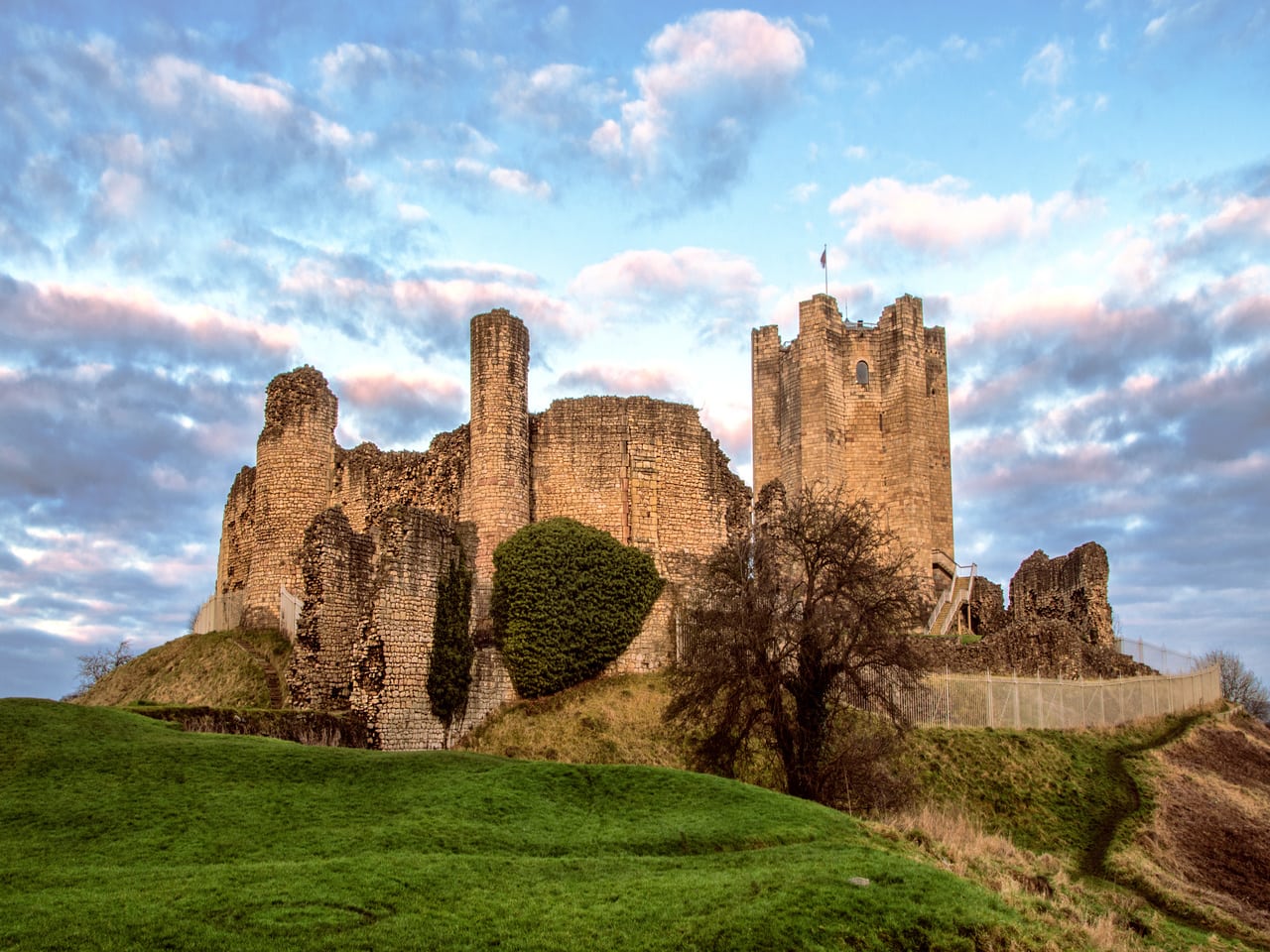 Offering up stunning views of the surrounding countryside, this castle served as the inspiration behind Sir Walter Scott's 1819 masterpiece, Ivanhoe. Although relatively small, allocate around an hour to explore the castle. If you have kids time your visit to coincide with the 'dragon hunt' organised at the castle. Adult tickets cost £6.90.
• Kelham Island Museum
Located in one of Sheffield's oldest industrial areas, the Kelham Island Museum stands on a 900-year-old man-made island and educates on Sheffield's fascinating industrial and steel making history.
With interactive exhibitions and on-site craftsmen, this museum aims to show what it was like to live in Sheffield and be involved in industry through the ages – from cottage trades and skilled workmanship through the industrial revolution, the Victorian era, two World Wars, and the present day.
The Kelham Island Museum also runs a huge steam engine, called the River Don Engine, at intervals throughout the day. Seeing this massive piece of machinery in action is very impressive. Cover your ears, because it is very, very loud! The floor even shakes as it's running! 
Don't miss the Little Mesters' Street section of the museum, which easy to walk by without noticing! The Little Mesers were a network of craftspeople working out of their home or small workshops to create cutlery and tools. Nowadays, there are only a few of the Little Mesters left, two of whom work in the museum! As you pass through Little Mesters' Street you can watch them work and ask questions.
If Kelham Island wasn't enough, head to another Sheffield Industrial Museum, run by the same organisation. The Abbeydale Industrial Hamlet centers around the home and work lives of rural 18th-century scythe and steelworkers. On certain days, you'll even see real people working in the hamlet, and the industrial waterwheels will be running.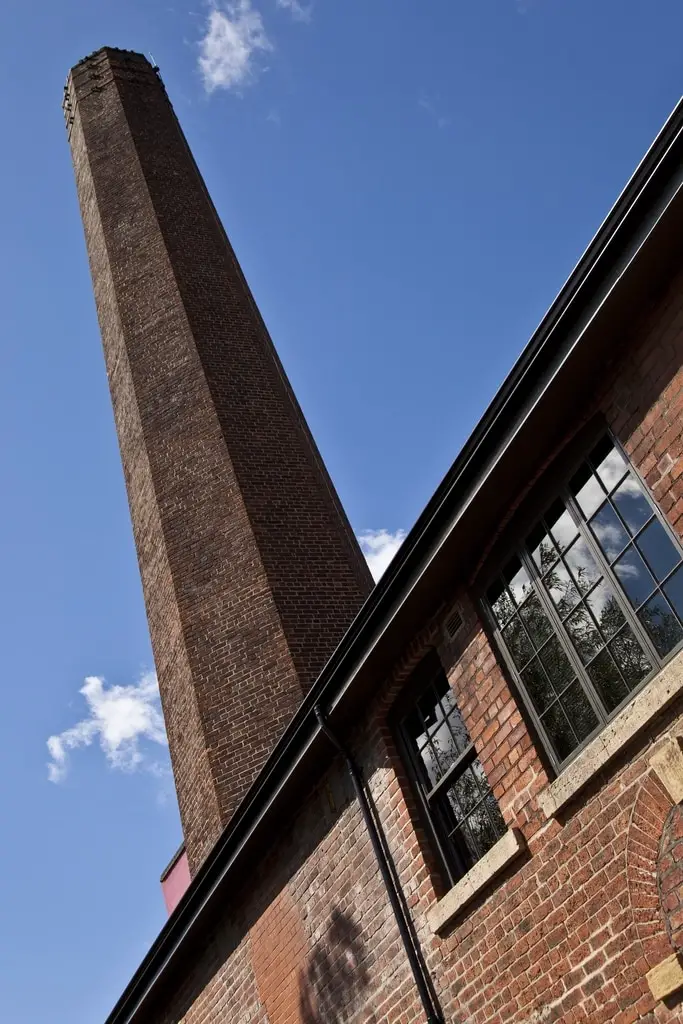 • Calypso Cove Waterpark
In the town of Barnsley you'll find a place perfect for a family trip out in South Yorkshire – the Calypso Cove Waterpark! To be honest, though, it's not just for families. I last visited the waterpark I was 21, and my friends and I still had an epic time!
From slides to a wave pool and a lane swimming pool, there's plenty to keep you occupied for the day. Plus, it's all indoors, making Calypso Cove the perfect activity when it rains in South Yorkshire!
Prices vary depending on whether you're visiting during a peak or off-peak time. Off-peak entry is Monday-Friday 4pm-8pm during school term time and costs £7.20 for 90 minutes. Peak entry is during weekends and school holidays and costs £8.50 for 90 minutes. Family tickets are available for £23 off-peak and £25 peak.
---
Wow! That sure was a HUGE list, and I'm sure there's enough on here to give you enough ideas for things to do in Yorkshire to last a lifetime! Whether you're looking to escape into nature, party late into the night, try some of the best food in the country or learn, learn, learn in Yorkshire's countless museums, you'll never run out of epic things to do in Yorkshire!
What's your favourite place to visit in Yorkshire?