There is a good chance that this post contains affiliate links. If you make a purchase through them, I may receive a small commission at no extra cost to you! As an Amazon Associate, I earn from qualifying purchases. As ever, all opinions are my own.
Last Updated on July 5, 2022 by Ella
Poland is well-known as one of the cheapest destinations to travel to in Europe – but is it all true? What's the realistic cost of travel in Poland? Are the prices in Poland really as low as everybody says?
When I first heard these rumours I was sceptical too. However, after three different trips to Poland, I can now officially confirm that, yes, Poland really is a cheap country to travel in, no matter what your travel style is!
It's important to note when I refer to "cheap", I definitely don't mean bad quality. In fact, Poland is one of the best countries in Europe when it comes to fun and exciting travel experiences! It's just great value for money, and there's nothing wrong with that AT. ALL!
In this blog post, I'm going to provide a comprehensive, detailed guide to prices in Poland, and how much travel costs there, to help you decide on an accurate budget for your trip. I'll also include examples of prices I have actually paid in Poland, and what I paid for.
Top tip: The Polish currency is the Polish Zloty (PLN), but I have listed most of the prices in this post in Euros to keep everything simple.
Where I've Been In Poland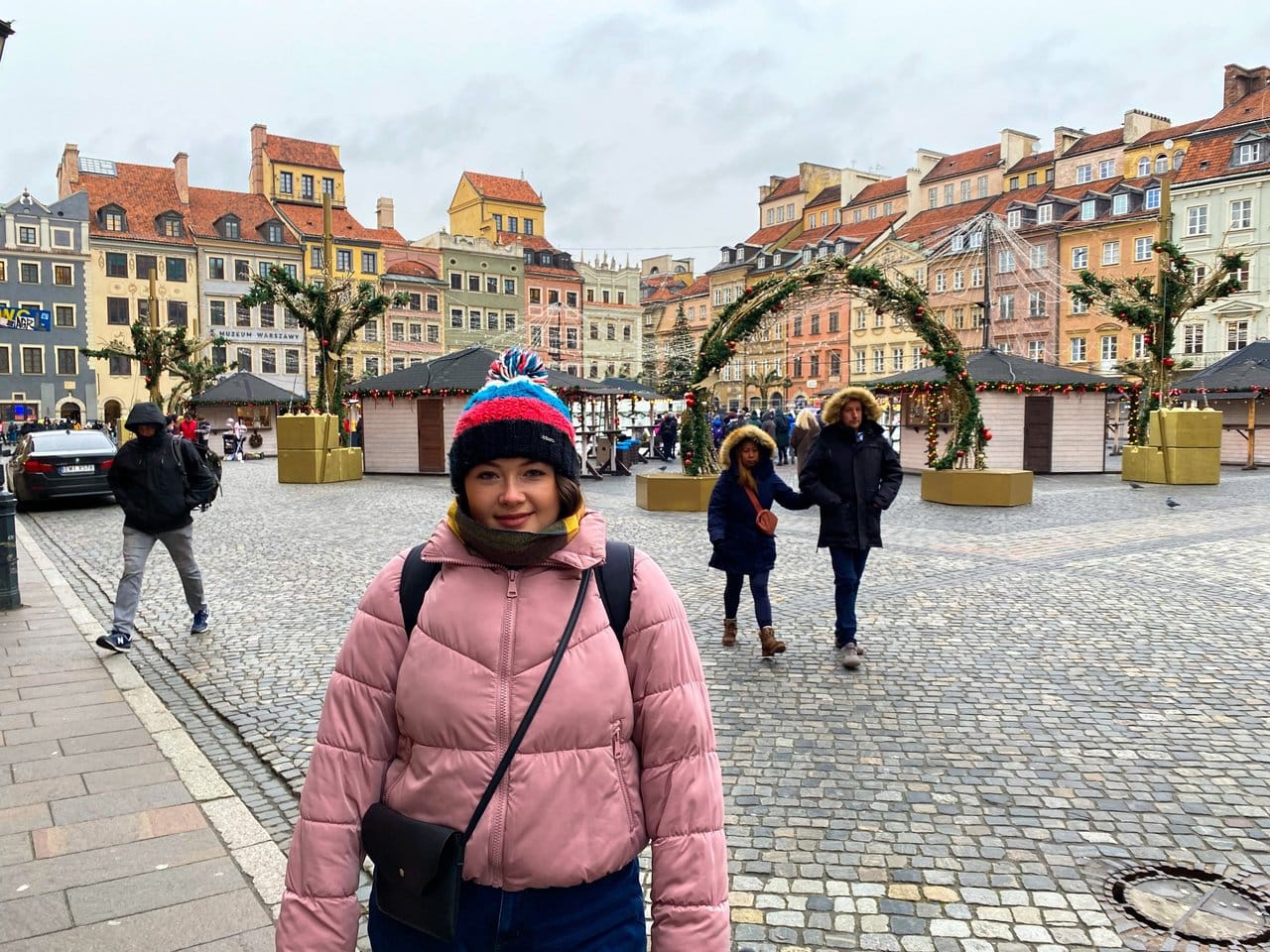 Obviously, Poland is a huge country, and prices aren't the same across the entire country. In general, though, for tourists they're fairly similar. 
I have visited Poland once in summer, once in autumn, and once in winter, and it's fair to say that accommodation prices are definitely higher in summer, and drop quite a bit in winter. If you can brave the winter in Poland, you can make some big savings!
Here is where I've visited in Poland so far, including how long I spent there:
Gdansk: 4 days, 3 nights
Krakow: 5 days, 4 nights
Wroclaw: 2 days, 2 nights
Poznan: 2 days, 2 nights
Warsaw: 1 day, 0 nights
Bringing me to a grand total of 14 days spent in Poland!
Obviously, I haven't travelled across the entirety of Poland (that would take months!) but I have definitely spent more time there than most travellers, and feel like I have visited enough places in the country to get a good feel for the prices, and how much you should expect to budget for your trip to Poland.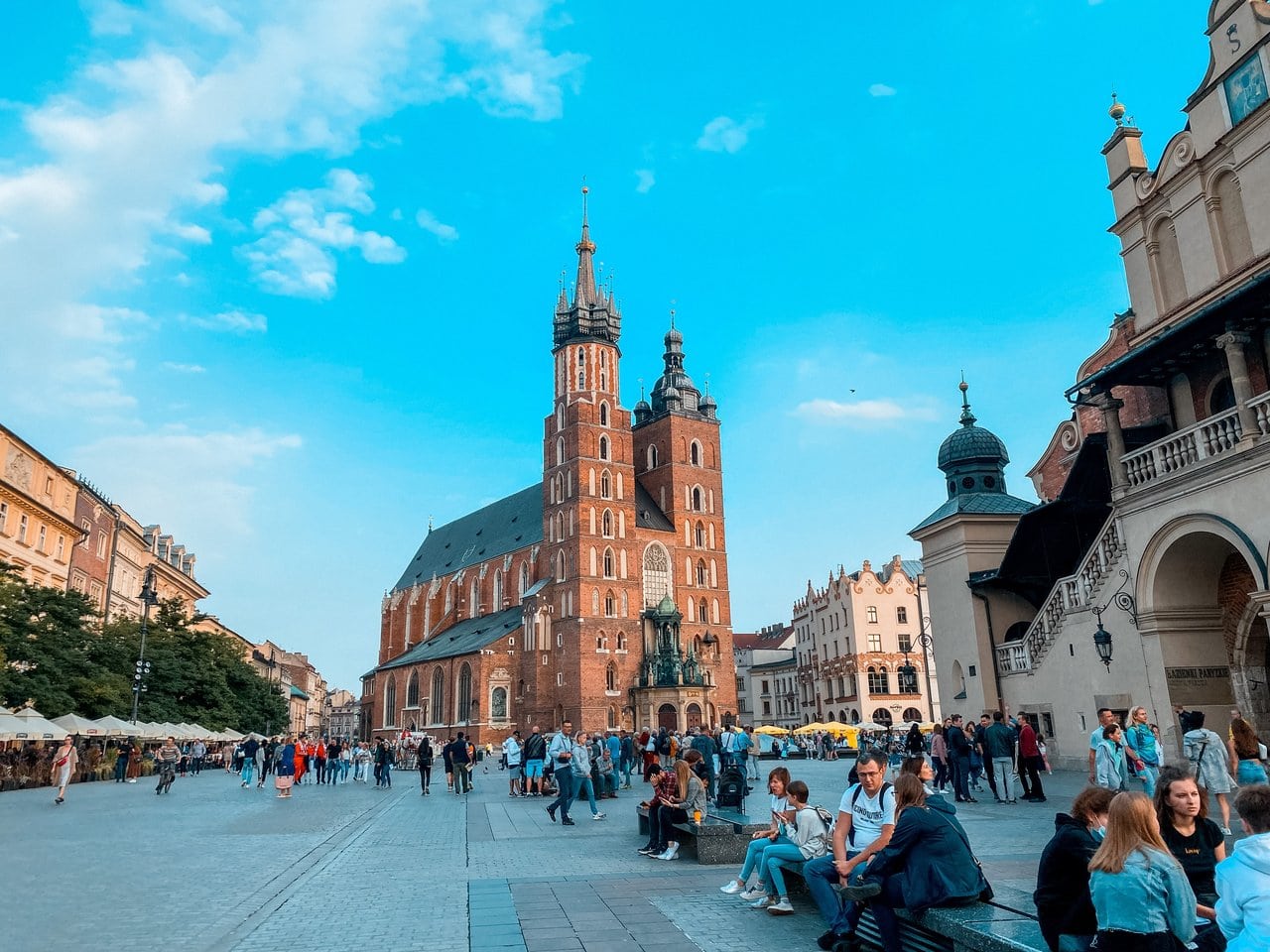 Price of Accommodation in Poland
Accommodation is one of the biggest expenses you'll encounter when you travel, but luckily, in Poland, it's nothing to lose sleep over.
There are a tonne of budget accommodation options in Poland, from hotels, hostels, and even full apartments! What's so amazing about travelling in Poland, though, is the quality of the budget accommodation in this country.
In most other countries in Europe, €40 per night for a hotel room would get you a dingy, damp room in a dodgy area of the city. In Poland, you'll get a hotel room of similar quality to something you'd normally pay €80 per night! This is what makes Poland a wonderful place to travel to on a budget.
Accommodation in Warsaw and Krakow is *slightly* more expensive than other cities in Poland, given that they're the most popular tourist cities to visit, however they're not too different. Across all Polish cities you can expect to spend around €35 to €40 per night for either a hotel room or an entire apartment. Hostels cost an average of €12 per night for a bed in a dorm room, but these prices climb during summer when the Interrailers hit Poland's hostels.
Winter in Poland can be brutal, so the cost of accommodation in Poland drops slightly to entice visitors. Although it's a cold and dark time of the year to visit, winter could be the perfect solution if you want to visit Poland on a tight budget!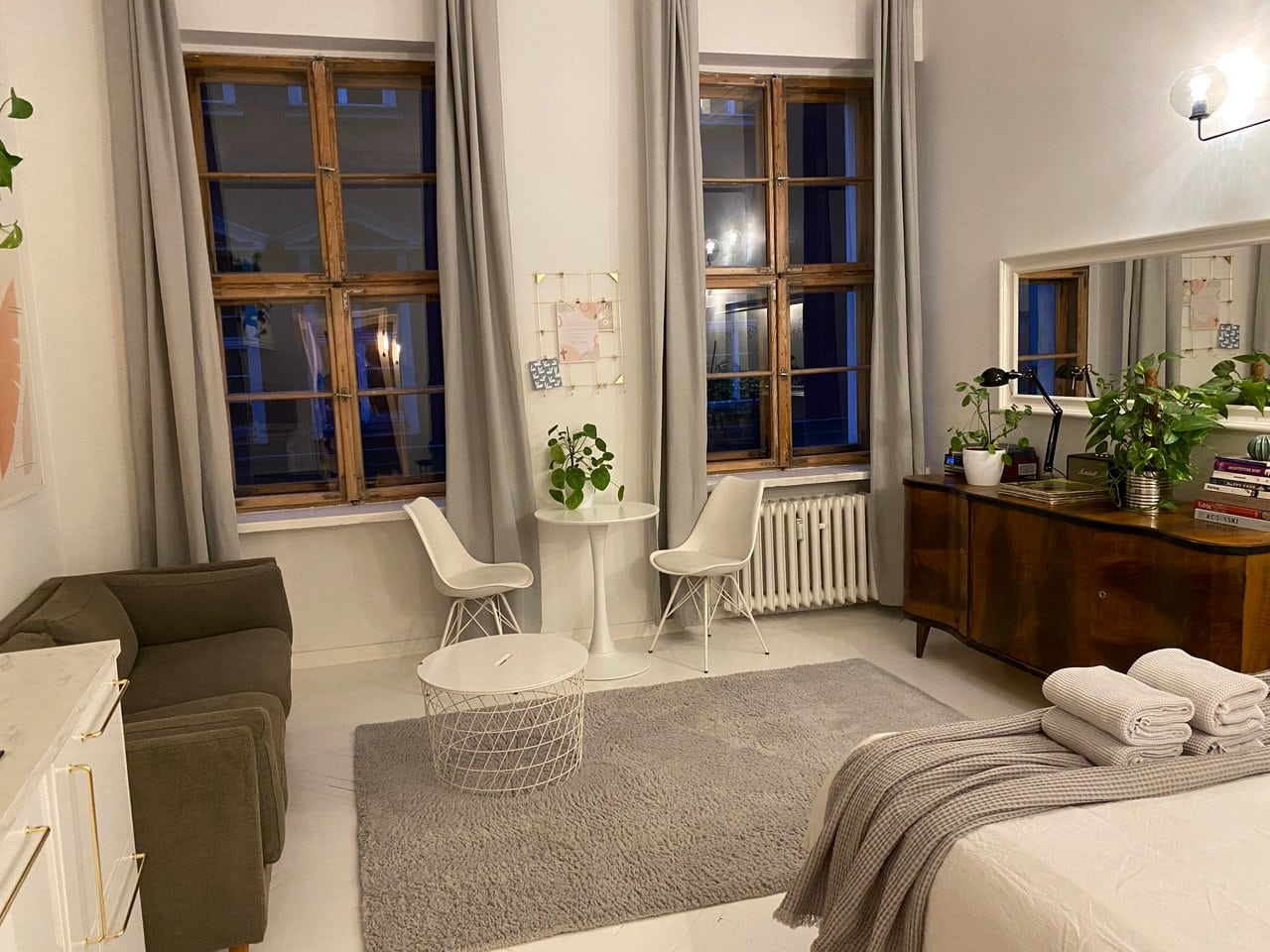 My Recommendations For Budget Accommodation:
These are the places I have stayed in Poland, and I can recommend all of them!
Gdansk: I visited Gdansk with a friend and we stayed at this budget-friendly hotel. We were very impressed with its proximity to the city centre, which was just a short walk away from the hotel, and Gdansk's famous WW2 Museum, which we could see from our window! At around €47 per night split between the two of us, so €23.50 each. I can definitely recommend this place if you're visiting Gdansk on a budget.
Krakow: I visited Krakow solo and decided to stay at this kick-ass hostel. Not only did it include free breakfast, free dinner, and an hour of free beer each night, but I also met a tonne of new friends – I highly recommend it for solo travellers. Its location was perfect, right in the middle of Krakow's Old Town. For just €15 per night for a bed in a 6-person dorm, I found it to be brilliant value!
Wroclaw: In Wroclaw Rob and I stayed in these amazing apartments, just a 6-minute walk from the centre of town. I found there were more budget accommodation options in Wroclaw and Poznan than Krakow and Gdansk, probably because these cities are less famous with tourists. I also found the quality you get for what you pay for is slightly better. We had our own kitchen, living room, bathroom and bedroom, all for €50 per night, so €25 each.
Poznan: I also visited Poznan with my boyfriend Rob and we stayed in this incredible apartment that we never wanted to leave! The decor in this place was just stunning, and when I saw that huge bathtub it was love at first sight! We paid €45 per night, split between the two of us, so €22.50 each. This was (again) crazy good value. The apartment was right on the city's main square. You simply couldn't get a better location!
The average cost of my accommodation is €21.50 per day.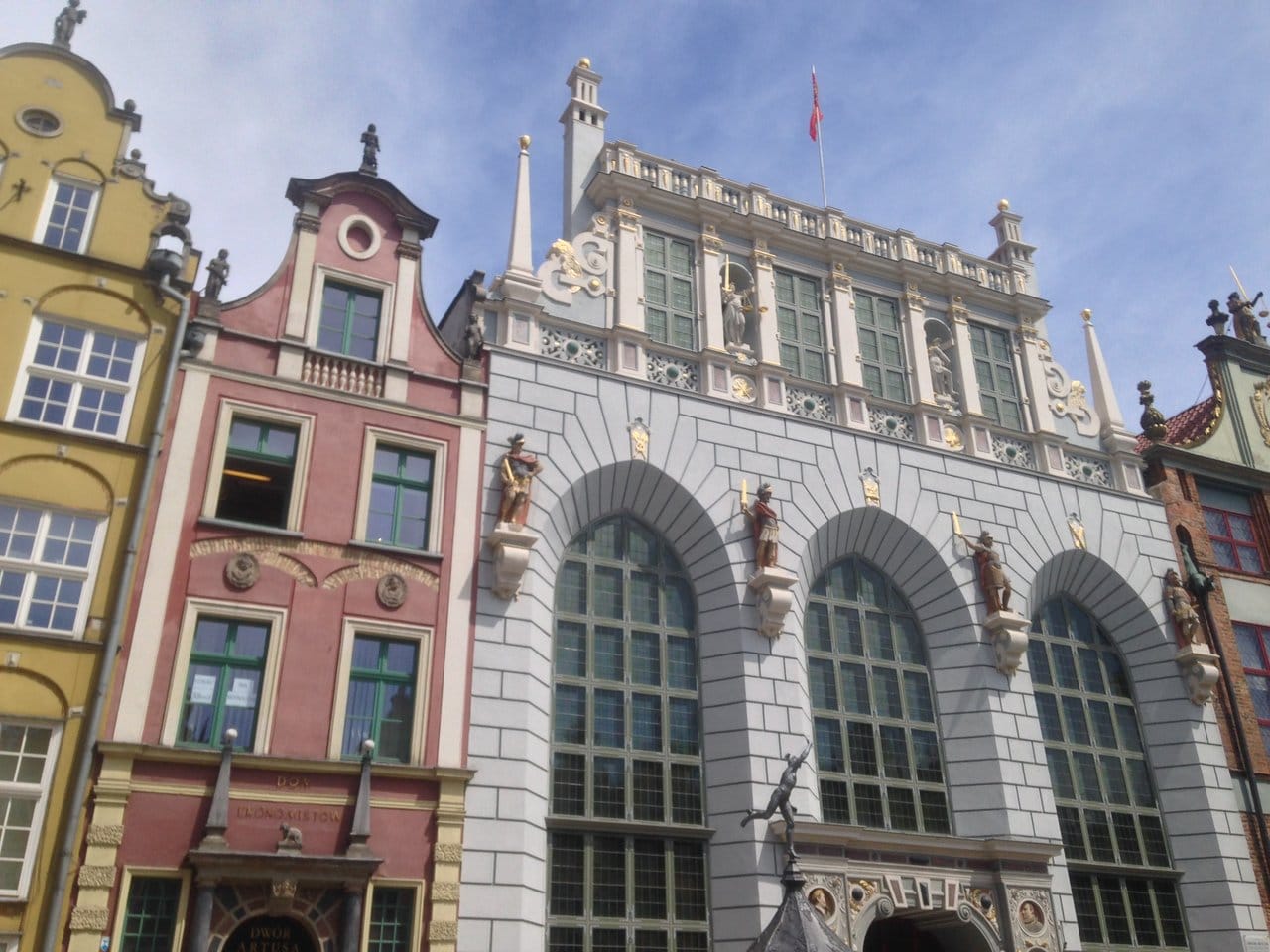 Price of Food & Drink in Poland
Food and drink in Poland is very cheap. That's good because chances are you'll be eating and drinking a lot of it. Polish food and beer is just irresistibly delicious!
Breakfast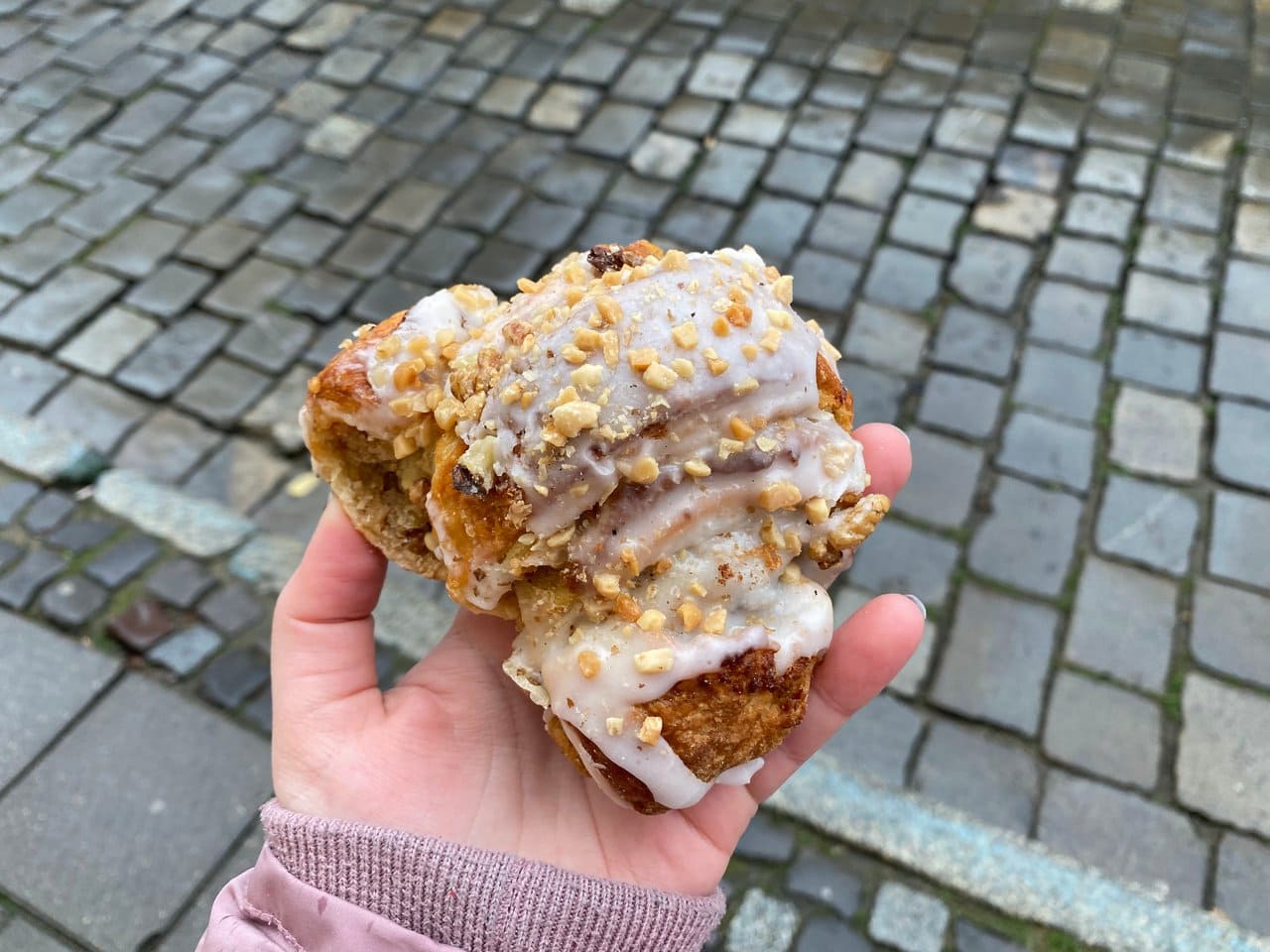 For breakfast, you can't go wrong with heading to a bakery. There are lots to choose from in each Polish city, and they serve lots of pastries and coffee. You probably won't recognise most of the pastries, or know what's inside them, but that's part of the fun!
A coffee and a pastry at one of these bakeries will cost around €2. If you can skip the coffee (which I certainly can't!) you can get a good quality pastry for around €0.50. Coffee at a higher-end coffee shop will cost you around €2.50.
If you're staying in one place for a while, the cheapest breakfast you can get will be from the supermarket, where you can purchase cereal and milk, or bread and jam, for next to nothing.
Lunch and Dinner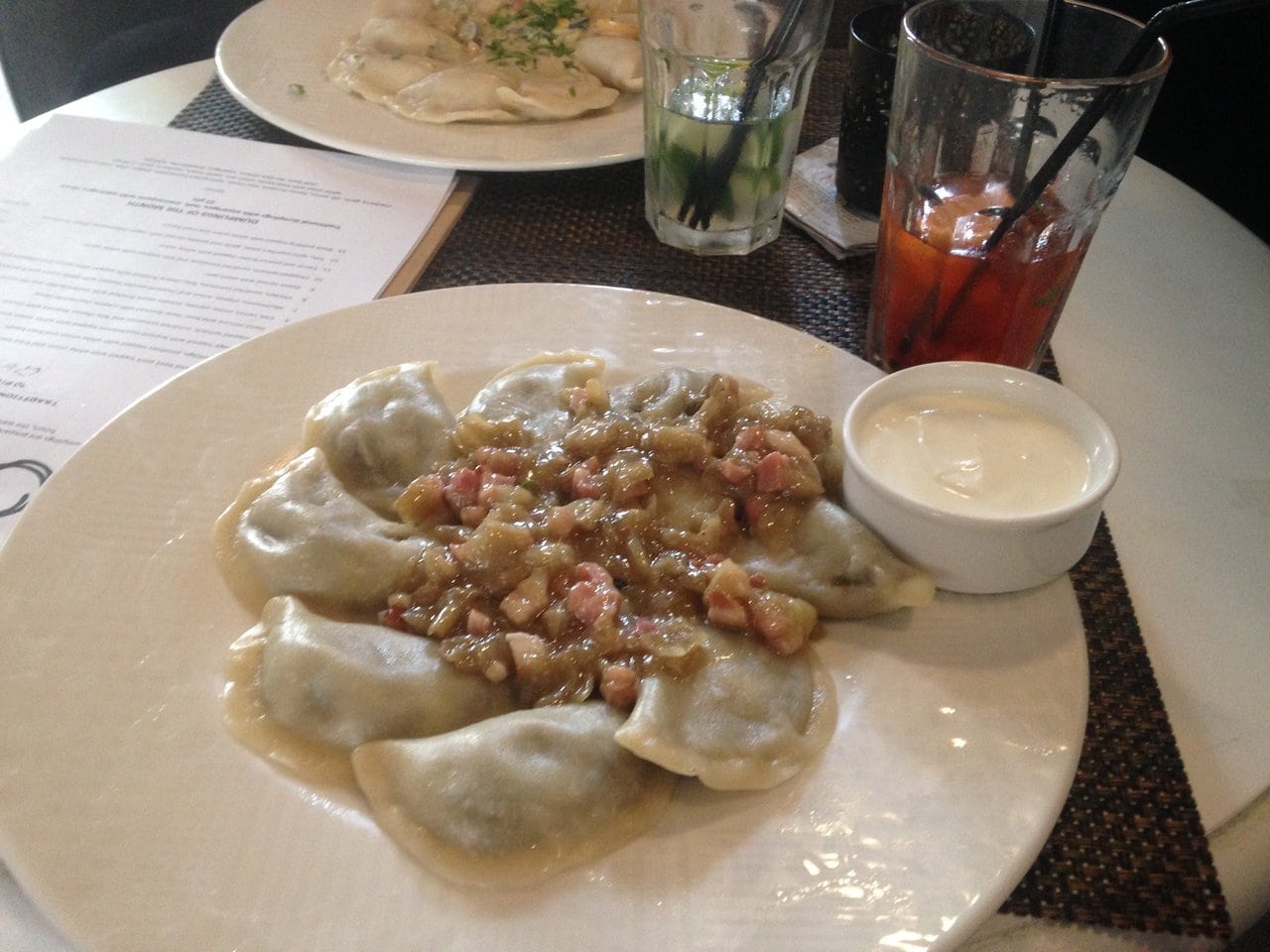 Polish food is hearty, warming, and oh so tasty, and it's also very affordable. Portions are generally large, so I recommend eating a meal at a restaurant for either lunch or dinner and then having something light for the other meal – you'll be too full otherwise!
I didn't notice much of a price variation for food and drink across Poland (although, surprisingly, beer was very slightly more expensive in Krakow – but obviously still cheap). Across the whole of Poland you'll find the cheapest food in Milk Bars (bar mleczny) which are canteen-style cafes serving traditional food.
Here are some examples of what I paid for different dishes in Poland:
Zurek soup served in a bread bowl (Wroclaw) = €5.70
Huge pork knuckle dish (Poznan) = €9.25
Plate of 8 pierogi (Warsaw) = €5.75
Cheese, noodle and bacon soup (Zakopane) = €3.30
Schabowy, a Polish version of Schnitzel (Gdansk) = €6.40
Plate of Pierogi Ruskie at a Milk Bar (Krakow) = €1.60
Cost of Drinks in Poland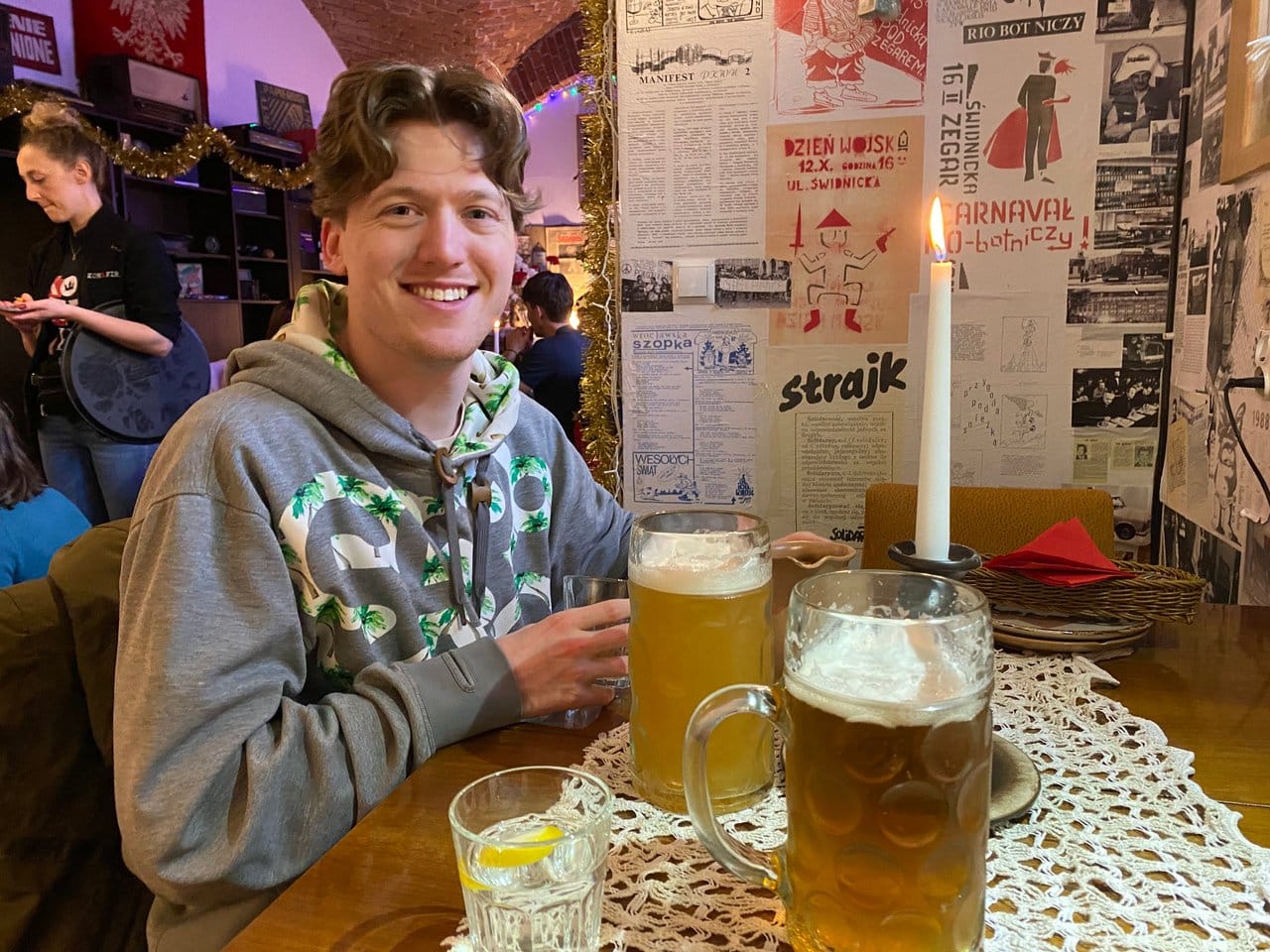 In terms of drinks, beer is probably what you'll be drinking the most in Poland. It's popular, it's cheap, and you can find it everywhere. It's even cheaper from the supermarket too. It'd be criminal to miss out on trying some Polish vodka whilst you're in Poland, but the good news is that's also super cheap.
Here are some examples of what I paid for different drinks in Poland:
1-litre glass of Pilsner beer (Wroclaw) = €4
500ml glass of Lech beer (Poznan) = €2.85
Can of Tyskie Beer from Supermarket (Gdansk) = €0.70
500ml glass of Żywiec beer (Krakow) = €2.65
Single shot of Hazelnut vodka (Poznan) =  €1.30
Price of Activities in Poland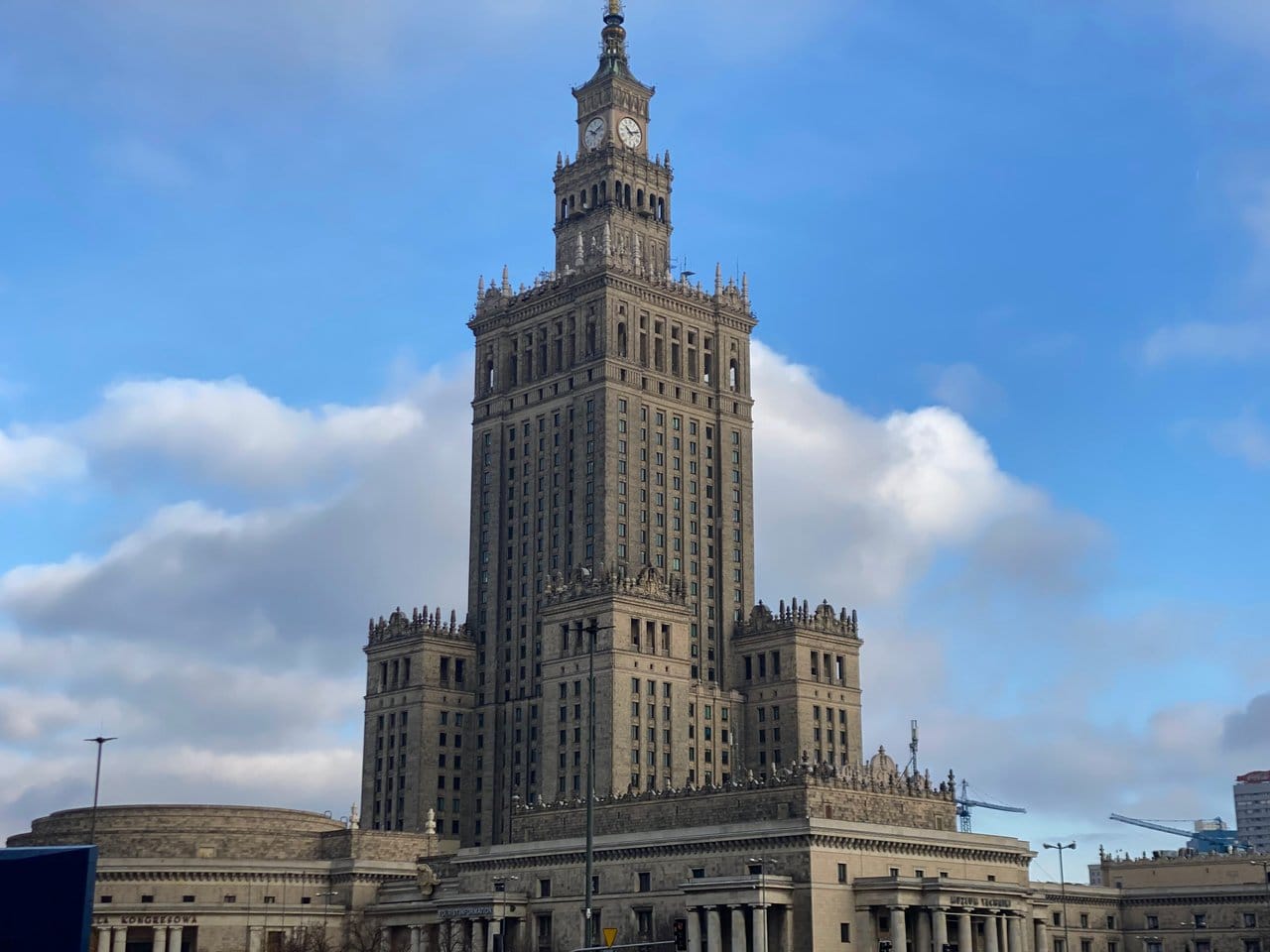 Most things to do in Polish cities are very cheap – museums typically cost just a couple of Euros to enter. This is a pleasant surprise compared to cities in Western Europe, where you can easily spend over €100 in just one short break on museum admission alone!
There are some more expensive museums to enter, but they are always the bigger, famous museums of Poland that you simply can't miss. Museums like this cost around €8 to enter. Examples of these more expensive museums are the WW2 museum in Gdansk, the Warsaw Uprising Museum in Warsaw and the Schindler's Factory in Krakow.
One thing I can say is that the entry price for these famous museums is absolutely, 100% worth it. They're amazing!
Polish Old Towns are delightfully pretty, and you can explore those for free. There is also no shortage of beautiful parks, viewpoints and war memorials you can visit for free, which also have a lot to offer as cultural attractions. 
Another essential activity during your trip to Poland is eating and drinking! Polish food is incredible, and the beer is so cheap! Lots of people spend a good chunk of their trip exploring Poland's culinary delights, which, as we have already discussed, are very good value.
There are a few big-ticket attractions in Poland and you'll probably pay for a tour to visit them. These activities are therefore more expensive, but, again, absolutely worth it. Surprisingly, most of these attractions are day trips from Krakow.
Examples of day tours you can't miss include visiting the Auschwitz-Birkenau concentration camp from Krakow, visiting the mountain town of Zakopane from Krakow, and visiting Ksiaz Castle from Wroclaw. On these day tours, you can expect to pay between €45 and €70, but usually that includes pretty much everything for the day.
So yeah, the cost of travel in Poland when it comes to activities and things to do is generally cheap.
Price of Transportation in Poland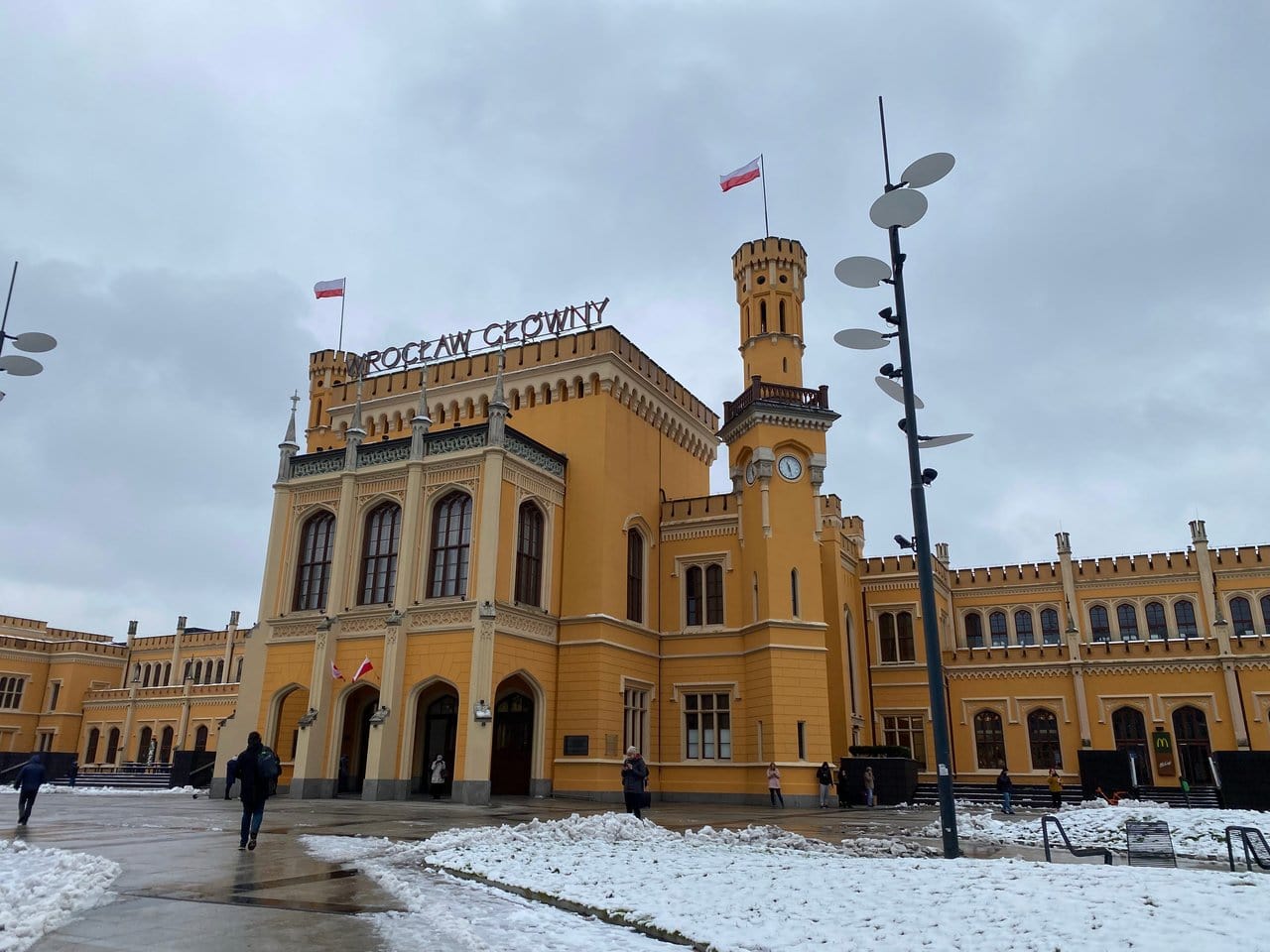 City Public Transportation 
Aside from Warsaw, which is a huge city, most cities in Poland are walkable, with Poznan, Gdansk and Wroclaw in particular being perfect for exploring on foot. For this reason, once you've arrived in a city, you shouldn't really need to use public transportation all that often. 
Accommodation outside of the city centre may be *slightly* cheaper but, given the already cheap accommodation prices, it's not worth the extra hassle and potential cost of having to buy transportation tickets into the city every day.
Taxis
Warsaw is a whole different beast, and unless you want to walk 20km per day during your trip you'll have to use transportation. However, public transportation routes between different attractions were rarely direct, so I opted to use the app FreeNow to book taxis. It seems to be more popular in Poland than Uber, and it's very, very cheap.
I've used FreeNow in three different Polish cities, and I've always been very happy with it. To give you an idea of prices, here's what I paid for a few different journeys. Bear in mind that I was travelling with my boyfriend when I used FreeNow, so we got to split these prices!
Taxi in Warsaw (3.5km) = €3.25
Taxi in Poznan (3km) = €4
Taxi from Warsaw centre to Airport (10km) = €7.63
Intercity Trains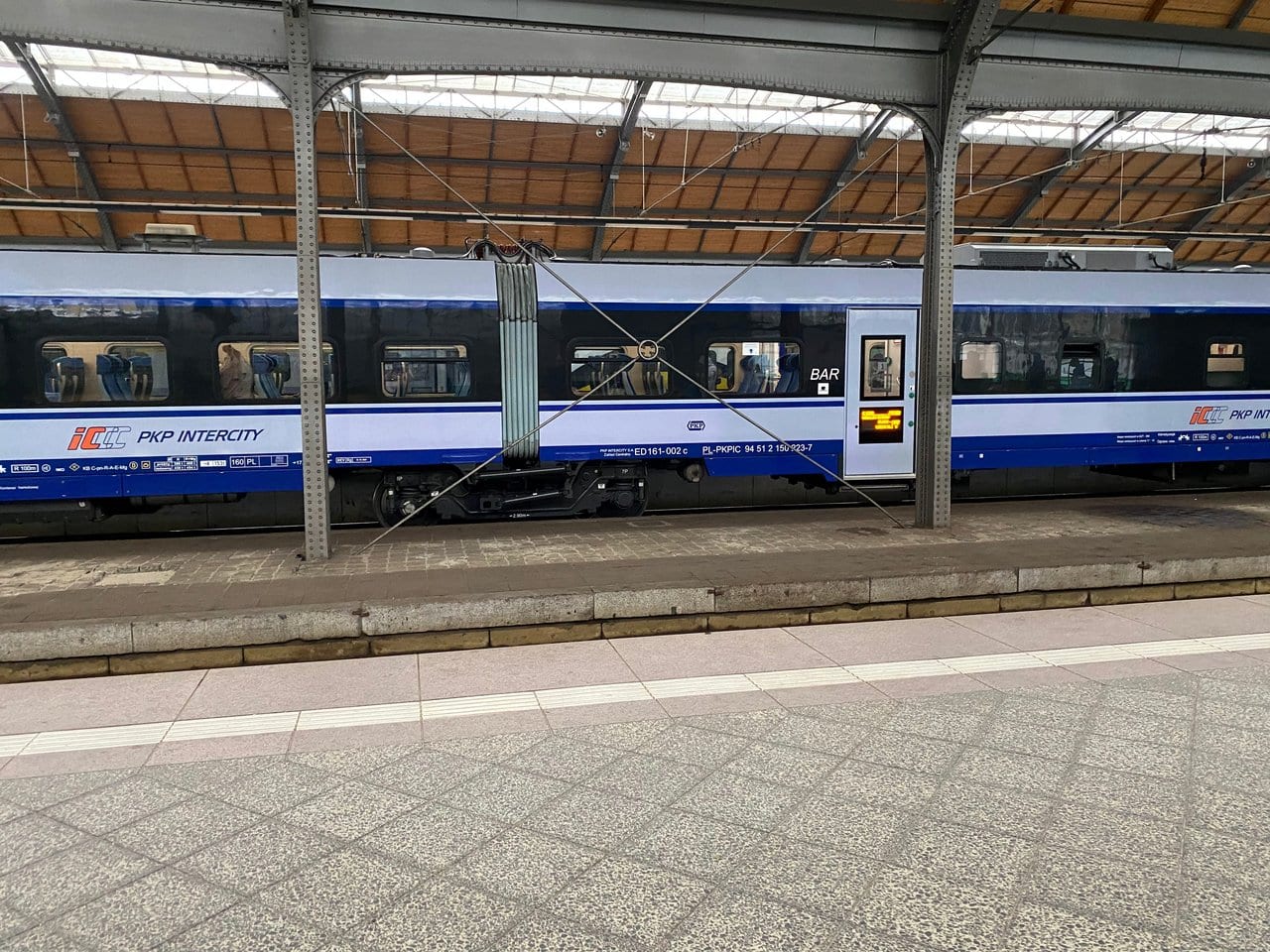 When it comes to getting from place to place in Poland, the train system is comprehensive, usually reliable, and cheap. You can buy first or second class tickets, but I have always opted for second class and it's absolutely fine. 
To give you an idea of prices, here is what I paid for a few train journeys in Poland:
Single ticket from Wroclaw to Poznan (2 hours) = €8.20
Single ticket from Poznan to Warsaw during peak time (2 hours) = €21
Single ticket from Rzeszow to Krakow (1 hour 30 minutes) = €6.90
Buses and Planes
You can also use buses to get from city to city via Flixbus and other similar operators, but from my experience they're not much cheaper than the train and take longer. 
Internal flights do exist in Poland, but for some reason it's much cheaper to fly internationally. For this reason, unless you're in a rush or need to cover a large distance it's better to take the train. If you book at least a few weeks in advance you'll find internal flights for around €35.
Flights to Poland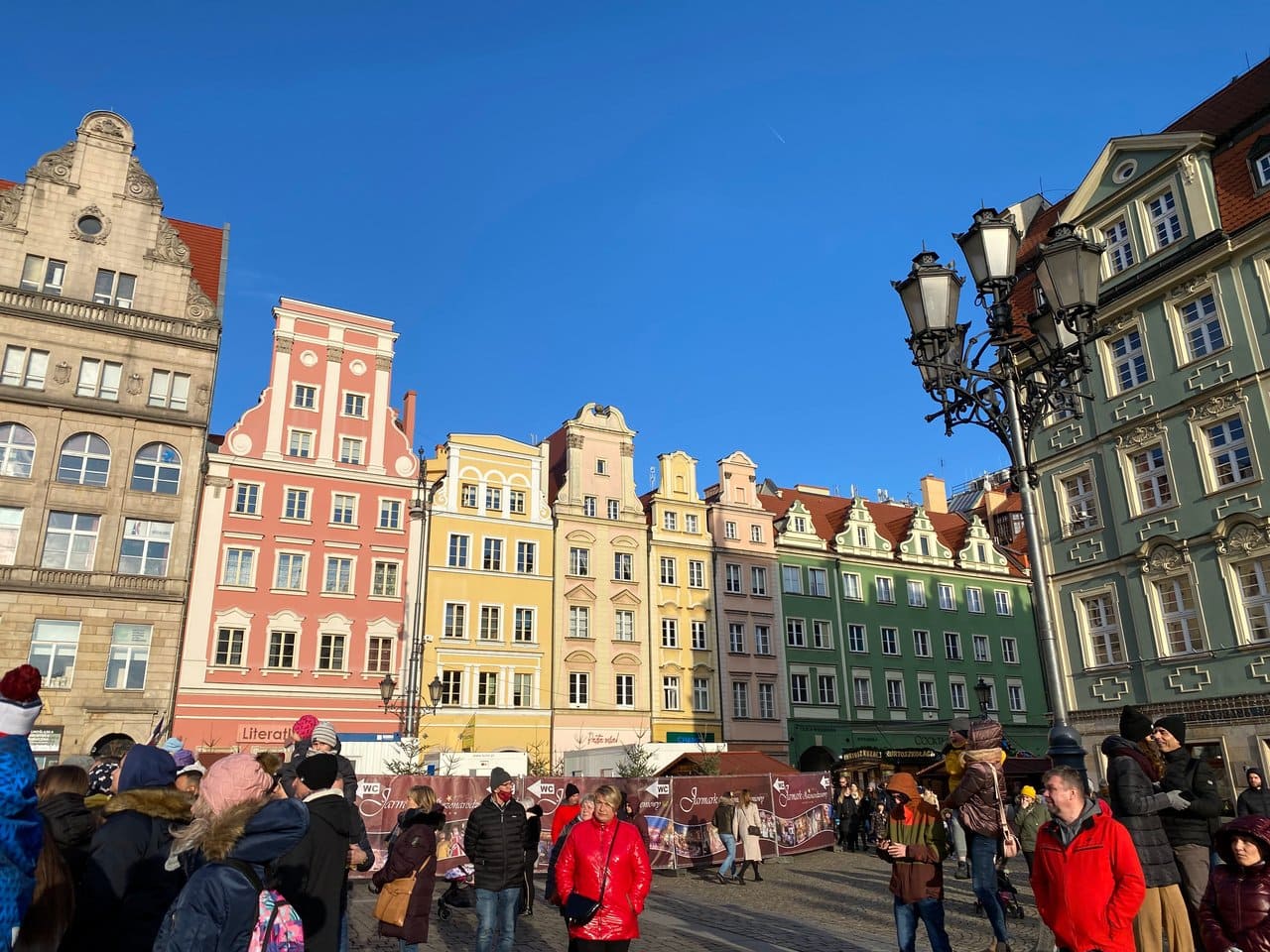 The cost of your flights to and from Poland can either be the biggest expense of your trip, or less than it'll cost you to get to the airport, depending on where you're flying from. From the UK and other European countries you can fly to Poland for as little as €3 each way. 
Yes. I'm not kidding! I've genuinely seen flights this cheap!
It can be cheaper to fly to some of Poland's lesser-known destinations, such as Wroclaw, Bydgoszcz or Poznań, since the demand for these flights is lower, but you'll still find crazy-cheap flights to Krakow and Warsaw.
My number one tip for flights to Poland from Europe is to book them around 4-6 weeks in advance. From my experience, this is the sweet spot. Any further in advance and I find that Ryanair's prices are higher. You can definitely book flights closer to the date (even a few days in advance) for very cheap, but obviously that's a risky move.
From the US, chances are you'll fly into Warsaw, and you can get return flights for as low as $500 if you're savvy. I find all my flight deals through Skyscanner, so I recommend that you hop over there to get a better idea of how much flights will cost from your city. 
Cost of Travel Insurance For Poland
If you have even a single brain cell, then travelling without travel insurance is absolutely out of the question! It's a necessity no matter where you're travelling to, and although Poland is a safe place to visit, bad luck can happen to anybody.
Of course, I can't force you to buy travel insurance, but I've heard of far too many people who skip paying the small price of travel insurance and instead end up with a hospital bill worth thousands of Euros when they accidentally get injured on their trip. 
Travel insurance will also cover you if your flight is delayed or cancelled, if any of your devices are lost or damaged, or if the airline loses your luggage, which happens alarmingly frequently!
For non-European travellers I recommend World Nomads. This is probably the most popular insurance in the world for backpackers and adventurous travellers. It also covers a ton of fun activities so you can go hiking or mountain climbing with no worries.
Click here to get a quote from World Nomads!
For my European readers, I recommend SafetyWing. Unfortunately, World Nomads isn't covering EEA residents at the moment, so SafetyWing is a great alternative. They offer a pretty similar service and cover package to World Nomads. 
Click here to get a quote from SafetyWing!
Average Travel Insurance cost = €30 for 1 month (€1 per day!).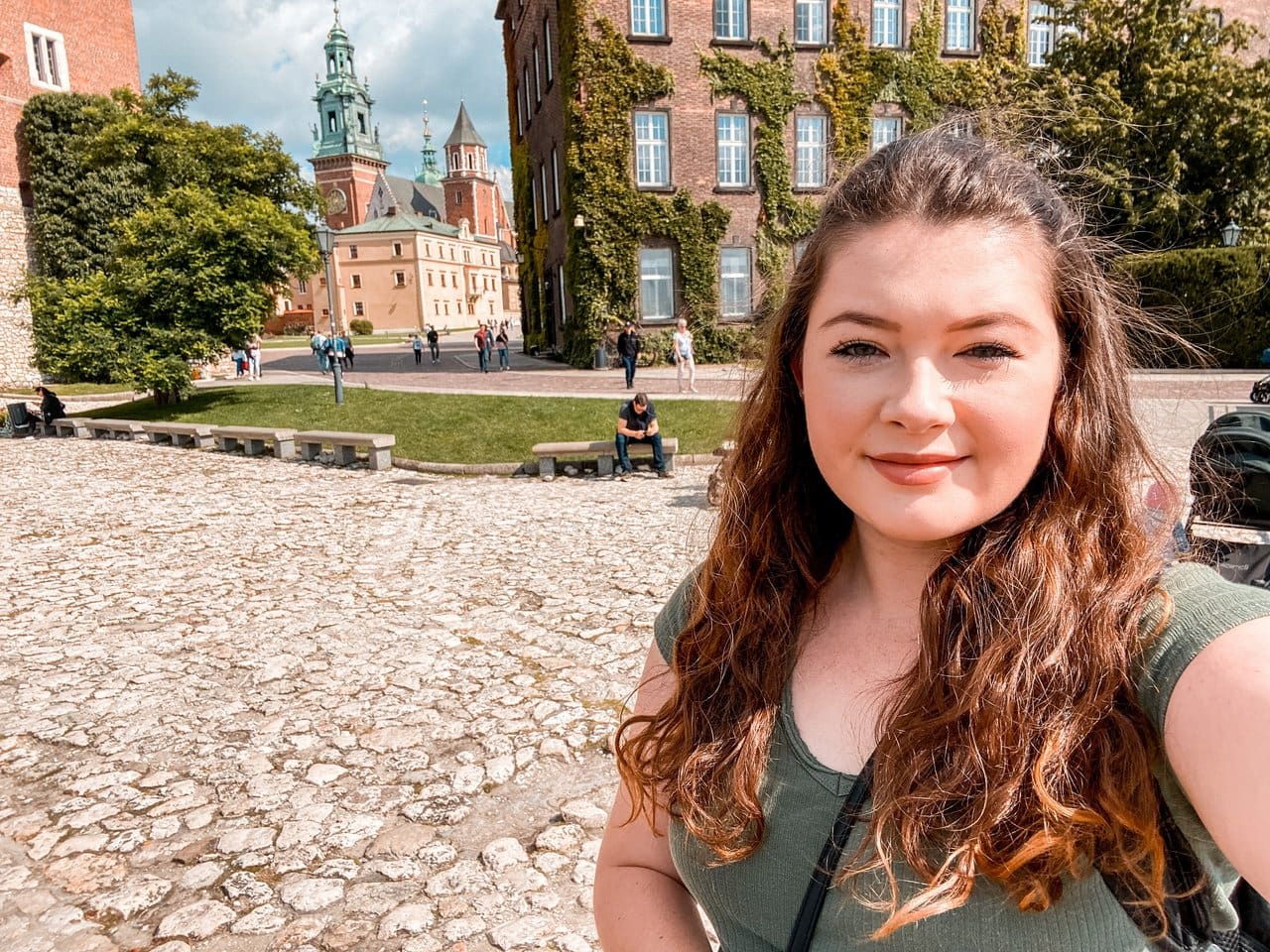 Daily Budget For Travel in Poland
Bringing all the sections of this post together, let's calculate a budget for a typical day of travel in Poland: 
Budget hotel room shared with somebody else = €22 each
Breakfast and coffee at a bakery = €2
Lunch and dinner at Polish restaurants (not including drinks) =  €15
Four beers at a bar or restaurant (hey, I'm not judging!) = €10.80
Entry to one big museum, and other free attractions = €8
Total average travel cost for one day in Poland = €57.80
Obviously, this is a budget based on basically doing whatever you want, without worrying about money too much. If you're budget-conscious you could definitely cut this cost down to €25 per day. You'd do this by staying at hostels, only eating at Milk Bars, only visiting free or very cheap attractions and buying your beer from the grocery store.
I hope this guide has helped you to work out the true cost of travel in Poland. Hopefully you now have some clarity on how much you'll need to budget for a trip to Poland. As you can see, prices across the board are very low, and for these prices you still get amazing quality.
So, what are you waiting for? It's time to book your trip to Poland!
Liked this post? Pin it!