There is a good chance that this post contains affiliate links. If you make a purchase through them, I may receive a small commission at no extra cost to you! As an Amazon Associate, I earn from qualifying purchases. As ever, all opinions are my own.
As one of the most fascinating cities in Poland, Poznan doesn't get nearly as much hype as it deserves. In fact, many travellers to Poland haven't even heard of Poznan! If you've stumbled across this one day in Poznan itinerary, you're one step ahead of the game. You're about to find out why Poznan is one of Poland's best destinations!
Poznan is the perfect bite-sized city, and, whilst there are plenty of things to do here to keep you occupied for a day, or maybe two, you really don't need long to get a taste of Poznan and check out all of the highlights.
So, if you've only got one day in Poznan and want to know how best to spend it, you're in the right place.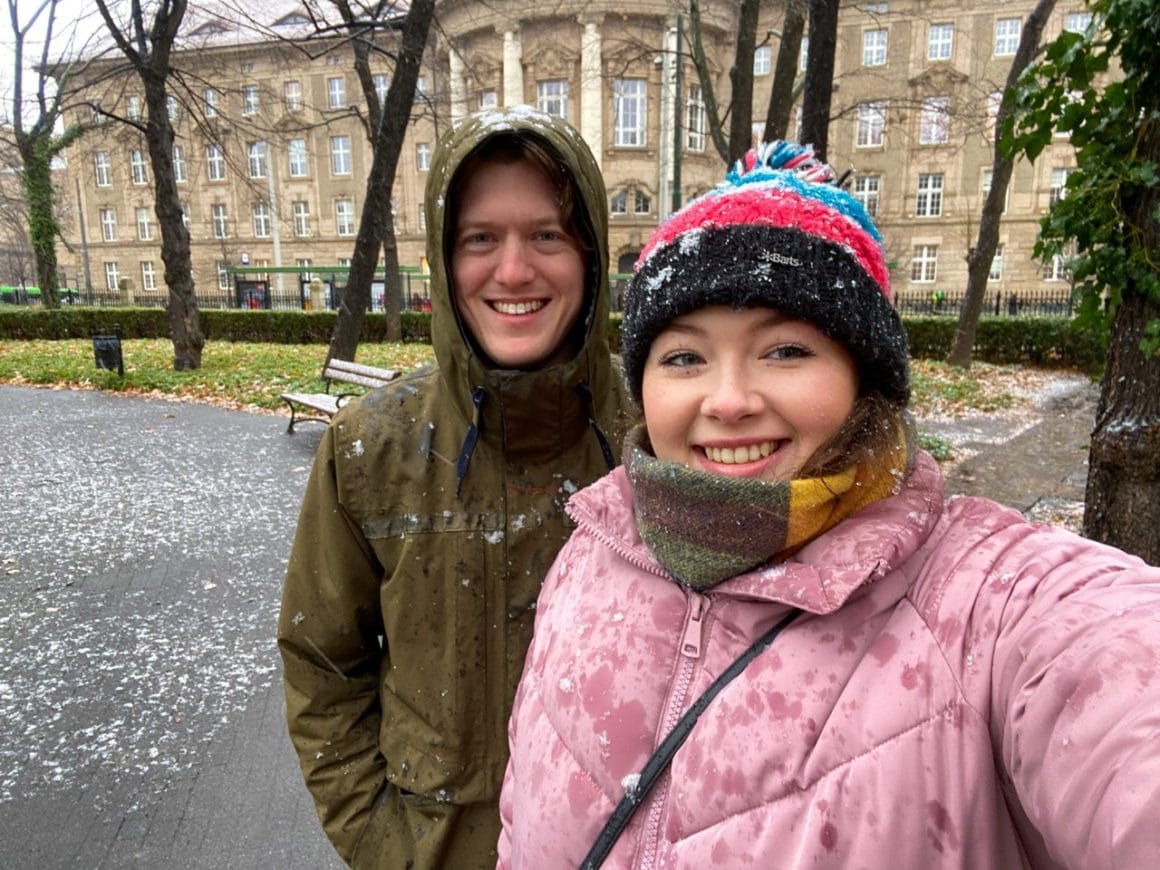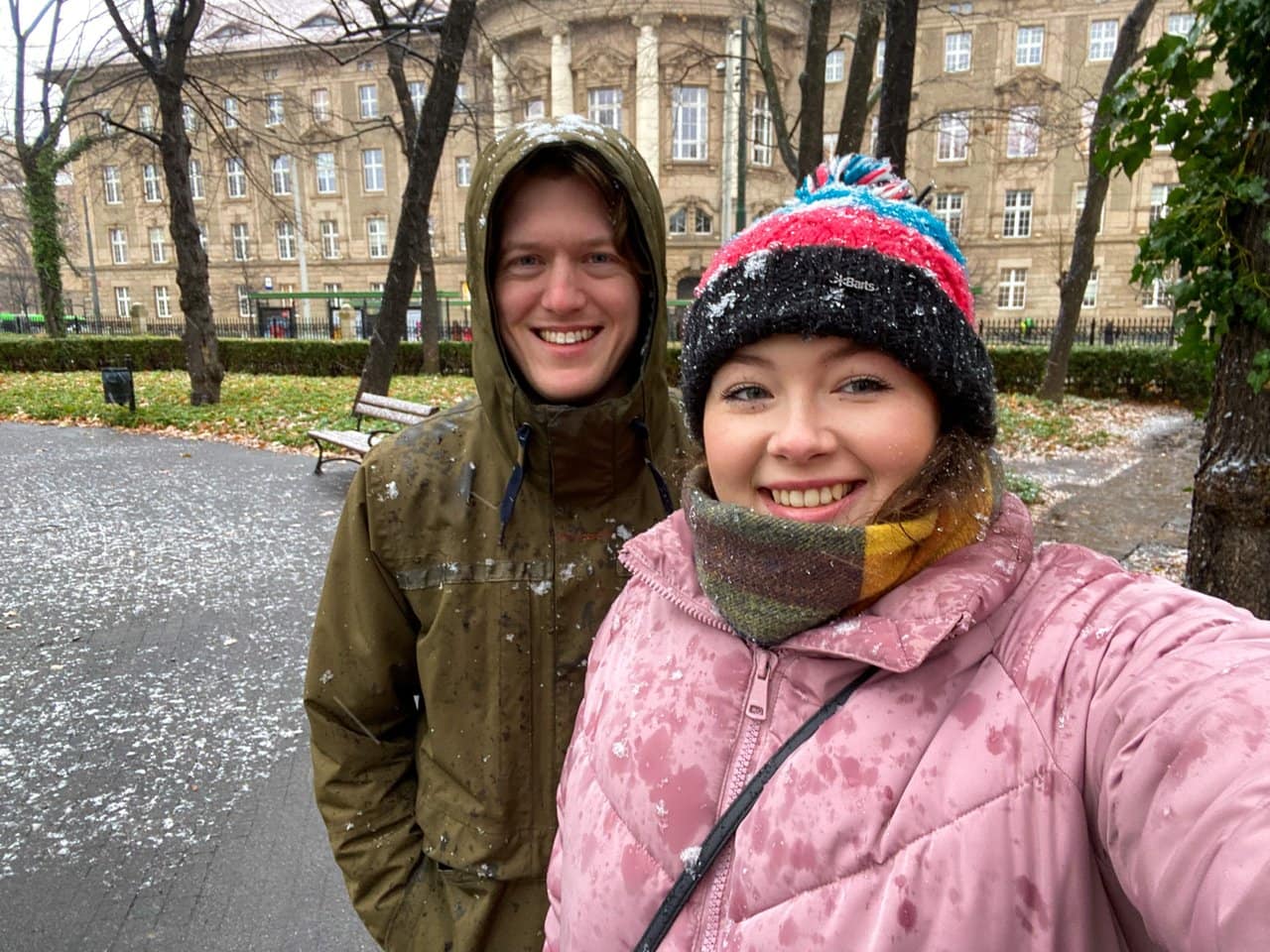 Top tip: The Polish currency is the Polish Zloty (PLN), but I have listed most of the prices in this post in Euros to keep everything simple.
Getting to Poznan
Getting to Poznan from Poznan Train Station
From Poznan's main train station the city centre is around a 25-minute walk, or you could use a taxi for the journey, which will be around an 8-minute drive. 
I didn't have any luck with Uber in Poznan and instead relied on FreeNow, so I highly recommend downloading this app before you arrive in Poznan for cheap taxis. If you use my referral code 7ZRDTUH67 when signing up we both get £10 in free credits. Yay!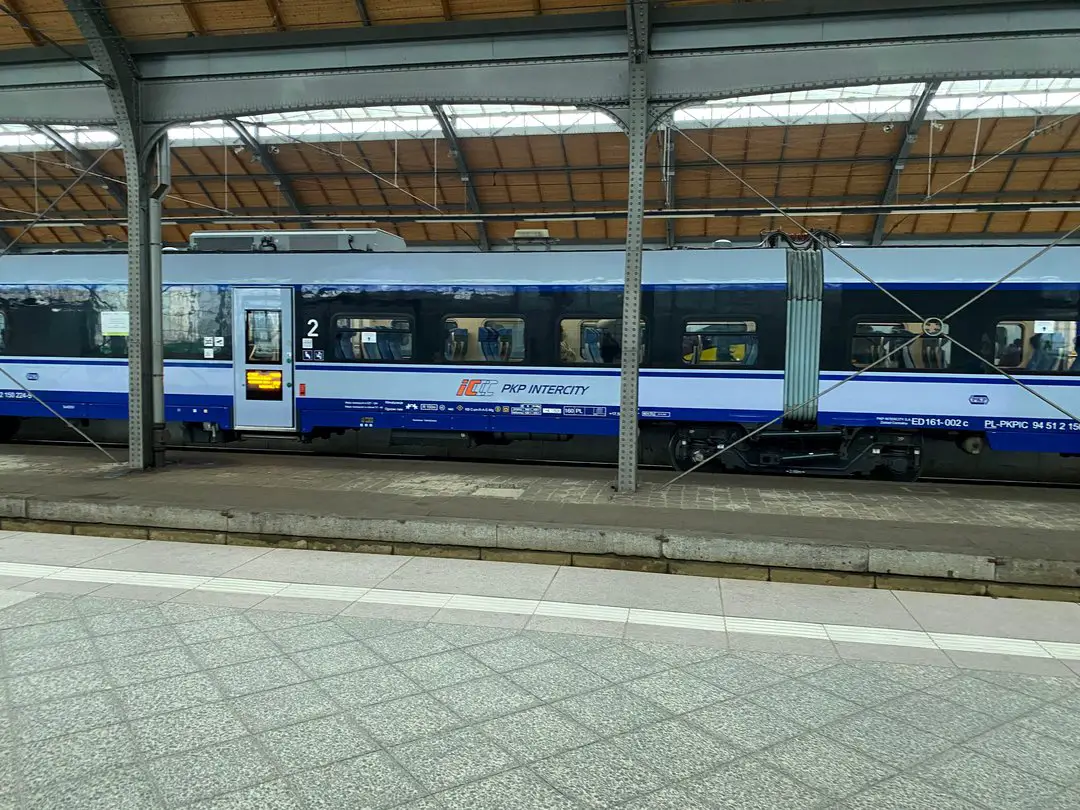 Getting to Poznan from Poznan Airport
Poznan's airport, called Poznan Lawica Airport, is around 7km to the west of Poznan city centre. You're able to get to the city centre from the airport with a combination of buses and trams, which takes around 45 minutes, and the best way to work out the correct bus route is to use Google Maps, as this all depends on where you're going.
However, to be honest getting a taxi from the airport to the city centre with FreeNow is so cheap and is so much quicker (the journey in the car is around 16 minutes) that using public transport just isn't worth the hassle here. 
A one-way journey from the airport to the city centre with a FreeNow taxi will set you back around 21 PLN (€4.45).
Poznan One Day Itinerary
Stop 1 – Saint Martin Croissant for Breakfast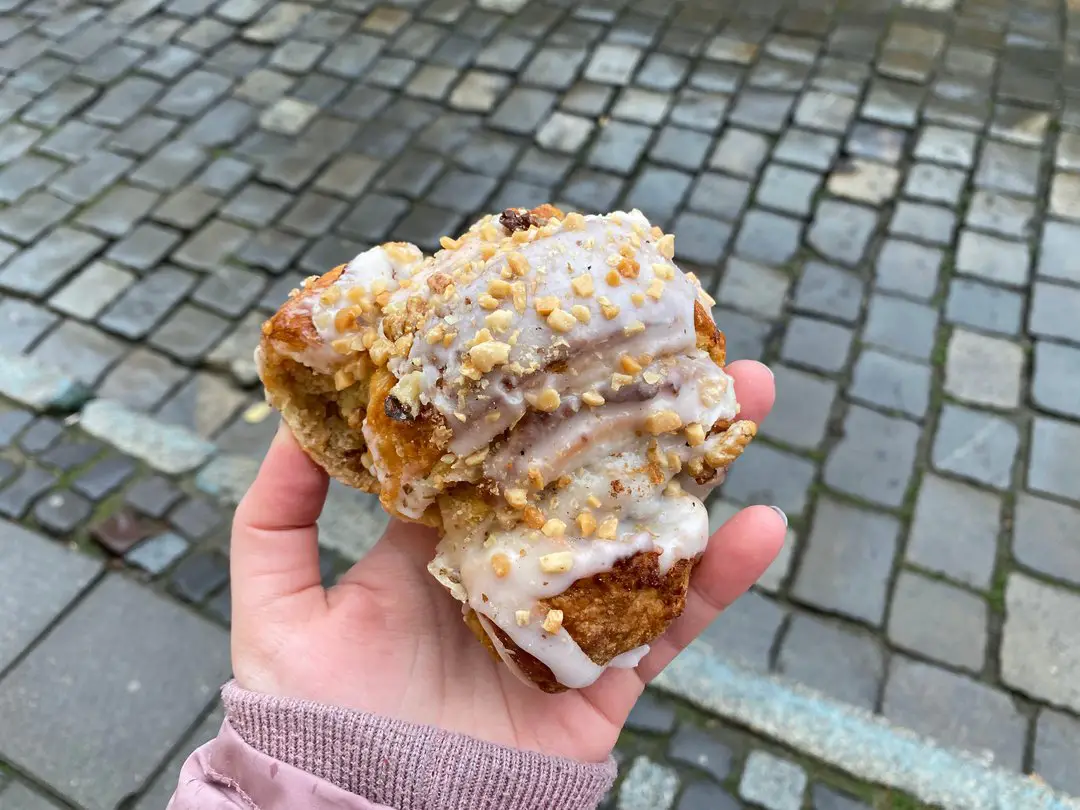 You simply can't visit Poznan without sampling its most famous dish, the Saint Martin Croissant!
The story goes that the St Martin Croissant has been around since 1891 when a priest told his congregation that they should give something out to the city's poor. Somehow, the Saint Martin Croissant was the item decided upon, and now every year, on 11 November, the city's residents bake and eat thousands of croissants!
Although it'll be far easier to find an authentic Saint Martin Croissant in November, you're actually able to sample this delicious pastry year-round from a select few bakeries in the city.
The bakeries actually have to be authorised to be able to sell authentic Saint Martin Croissants, and you can find the list of approved vendors here.
 The filling of these croissants consists of poppy seeds, vanilla, raisins, cream, and crushed dates or figs. They also have a staggering 81 layers of pastry, meaning they are very dense and therefore very filling. Arrive at the bakery hungry!
Stop 2 – Poznan Uprising Museum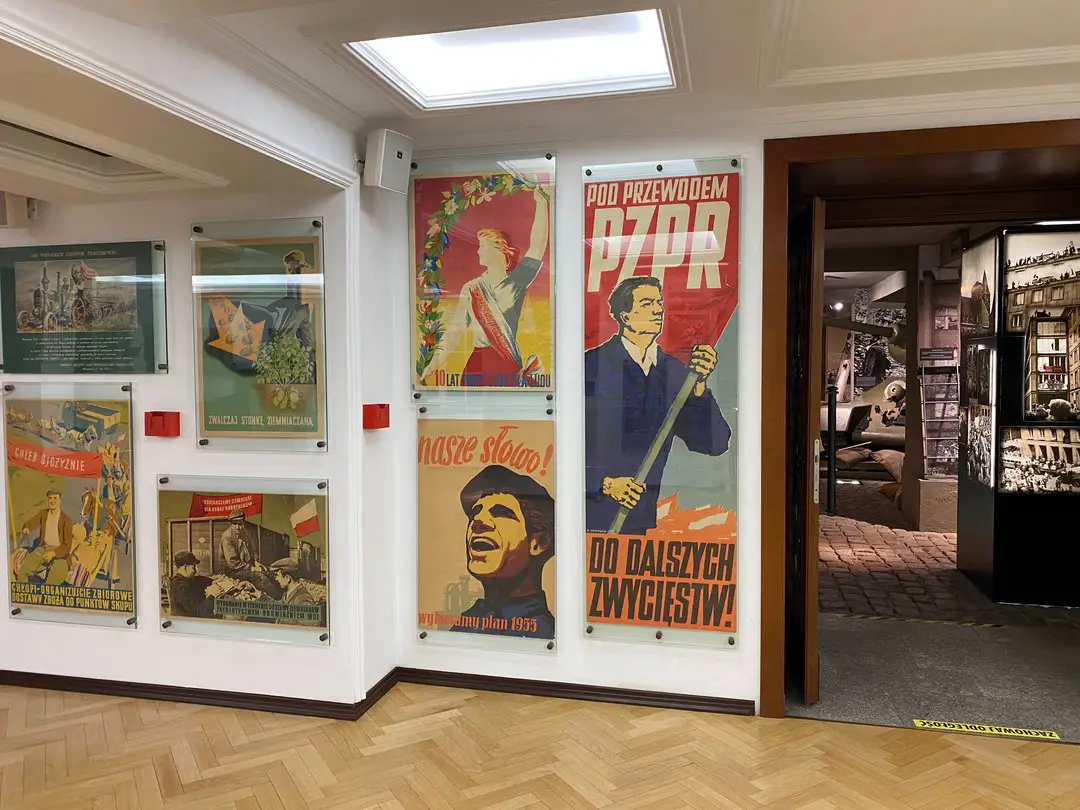 Poznan is famous within Poland for its uprisings, which happened in both 1918-19 and 1956. In the Poznan Uprising Museum, you'll find out all about the uprising of 1956, one of the most important events in Polish history.
These demonstrations started as demonstrations by workers demanding better rights and escalated into demonstrations against the communist regime as a whole. Over 30,000 demonstrators took to the streets, where the local military attempted to suppress the uprising, killing almost 60 people and injuring over 200. 
This fascinating museum is very well-done (and that's coming from someone who has seen a lot of museums) and definitely worth a stop on your Poznan itinerary. Inside, you'll find a tank, weapons used in the uprising, socialist propaganda from the time and some stretchers that were used to carry the injured, amongst other artefacts. 
Entry costs 12 PLN (€2.60), but it's free on Tuesdays!
Stop 3 – Adam Mickiewicz Square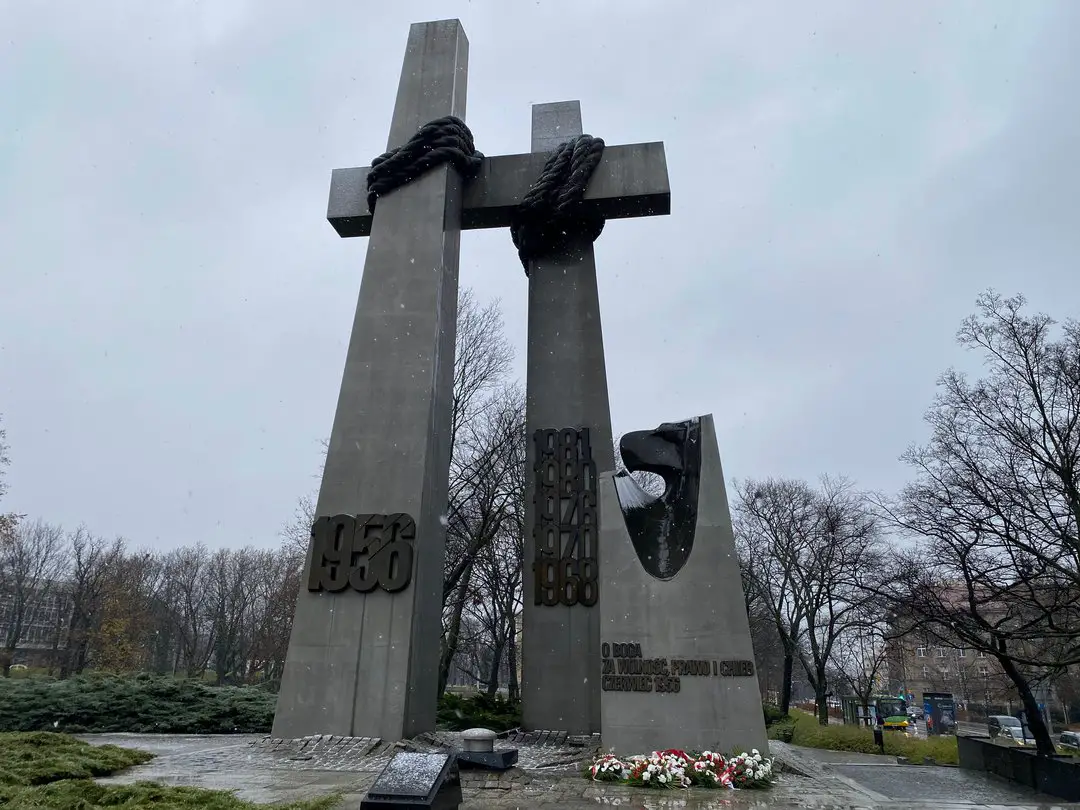 After stopping at the Poznan Uprising Museum you'll have learnt all about the huge 1956 Uprising Monument at nearby Adam Mickiewicz Square. Now, it's time to see it for yourself!
This huge steel statue consists of two crosses linked together, standing at 21 and 19 metres tall respectively. This monument was unveiled on 28 June 1981, on the 25th anniversary of the uprising. 
Stop 4 – Old Market Square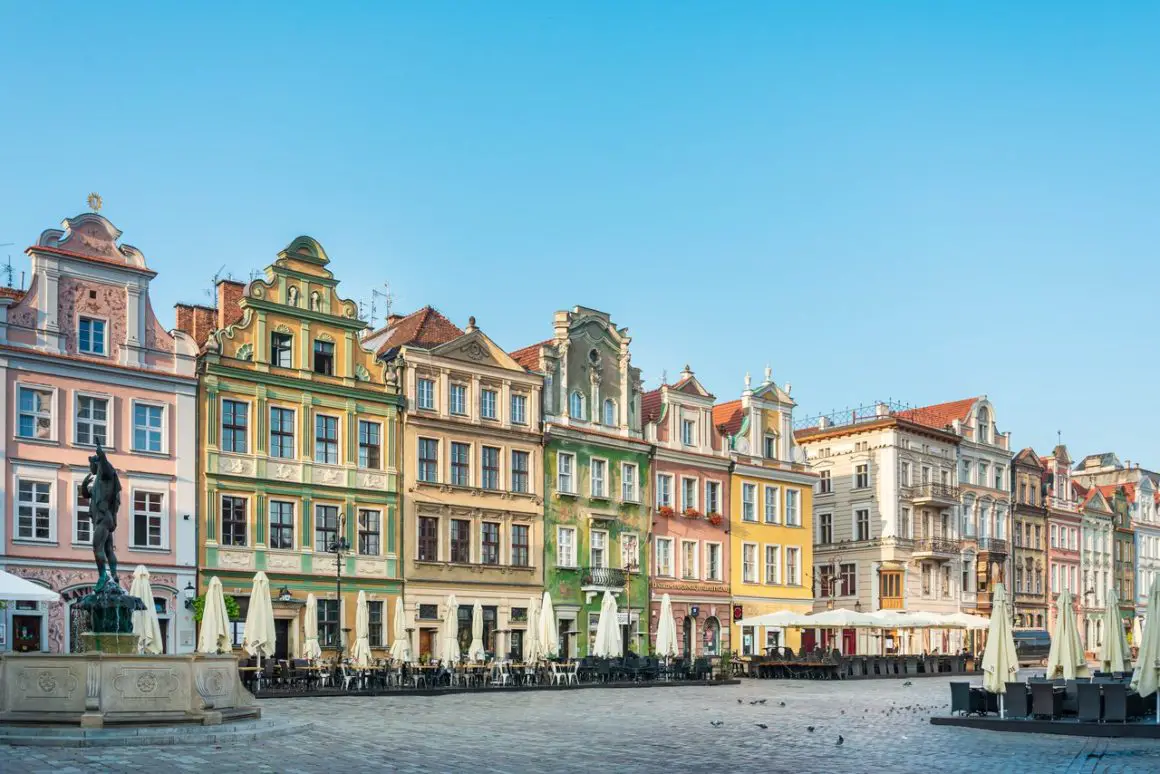 Next, it's time to head to Old Market Square, the prettiest and most-photographed spot in Poznan. Here, you'll find the funky Merchants' Houses, which, although they look straight out of an art magazine, actually date back to the 16th century.
Well, the site has been used as Merchant's Houses since the middle-ages, where town markets were held, but the current buildings are slightly newer. If you could call the 16th century new…
Just a few steps further and you'll see the Poznan Town Hall, one of the most beautiful renaissance buildings in all of Poland! It was first erected in the 14th century and is now home to the Museum of the History of the City of Poznan. 
At the time of writing, this museum is unfortunately closed until further notice (but you can double-check here). But that's fine as there are plenty of other fabulous museums on this Poznan itinerary.
Stop 5 – Lunch at Restauracja Bamberka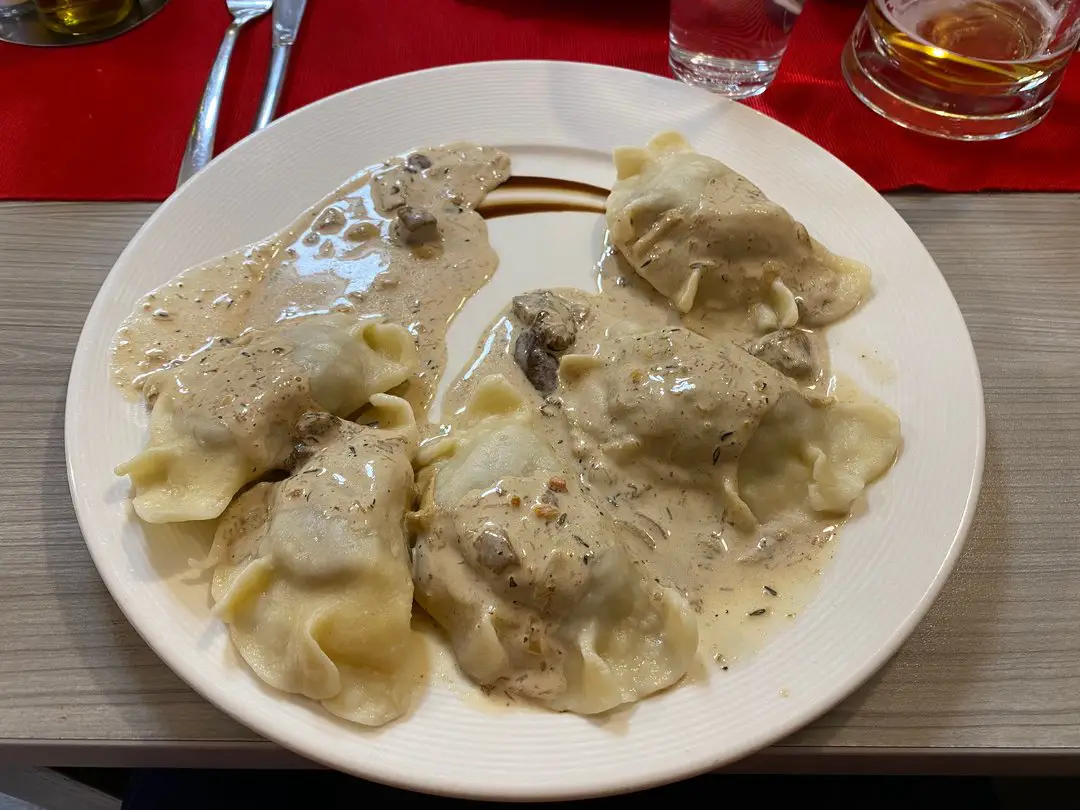 By now your tummy is almost definitely grumbling, so it's time to sample the most famous dish in Poland – pierogi! 
I decided to eat at Restauracja Bamberka and, although it's in the tourist centre, it serves up incredible food. Especially pierogi. Who am I kidding, though – their soup is also fantastic.
Just like most other places in Poland, the food here comes in huge portions and is affordable (I paid €6.80 for my huge dish of mushroom pierogi).
Stop 6 – Museum of the Wielkopolska Uprising of 1918-1919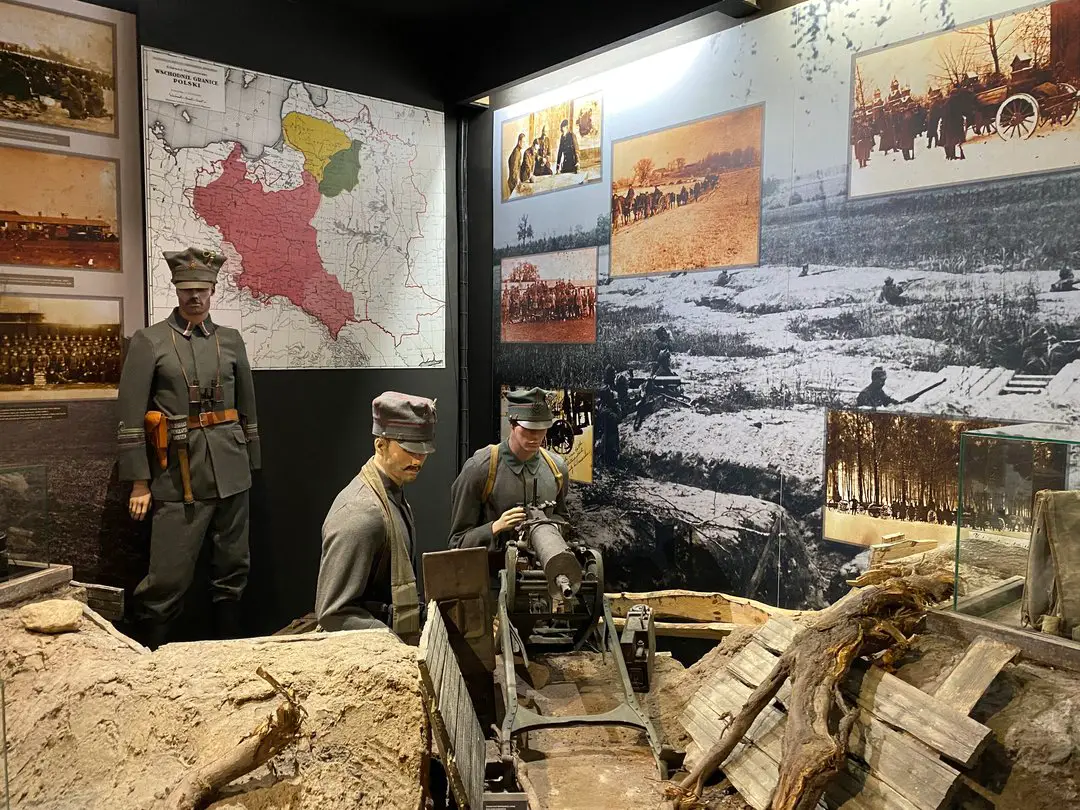 Stepping back into the Old Market Square, next up on this jam-packed one day in Poznan itinerary is the Museum of the Wielkopolska Uprising of 1918-1919.
Yup, that's right – another Poznan uprising! This time, the Polish people of this region rebelled to receive independence from Germany at the end of WW1.
This museum is pretty compact so you won't need to spend any longer than an hour here, but it's a fascinating insight into a historical event I didn't even know existed before I visited! Entry costs €2.50 and the museum is open every day except Mondays.
Stop 7 – Poznan War Memorial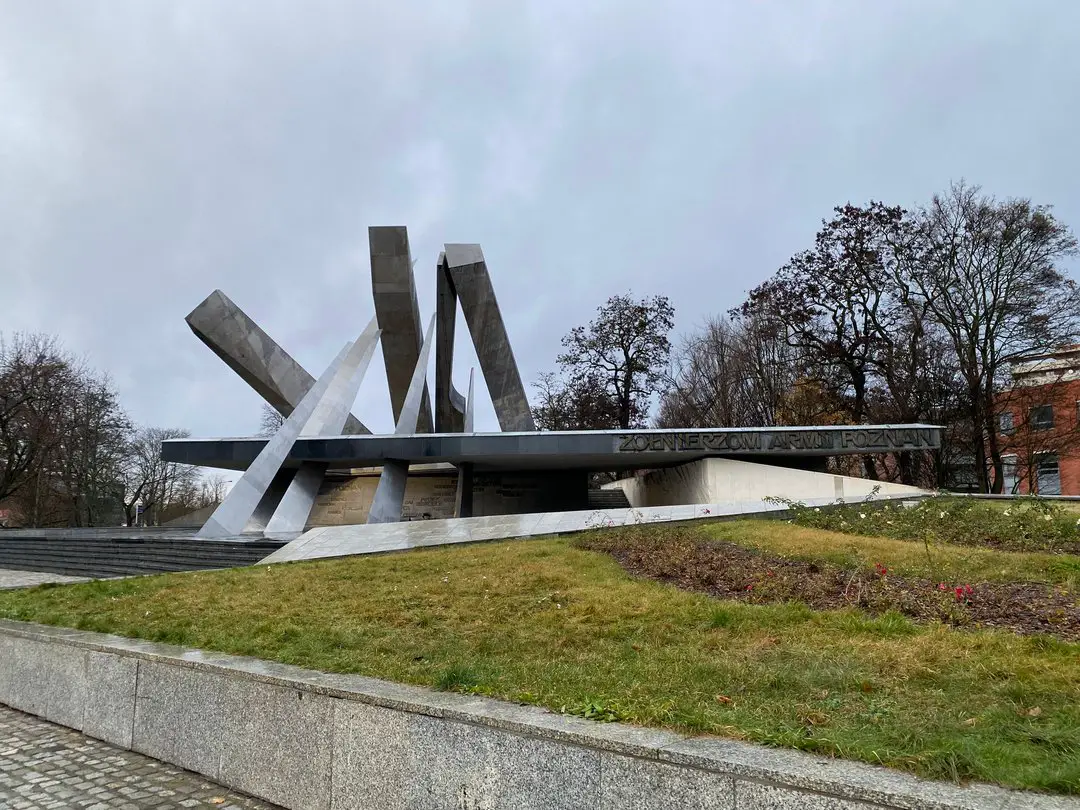 It's time for some fresh air, so enjoy the 13-minute walk to the Poznan War Memorial. This memorial is a poignant reminder of those who fell whilst holding off the German invasion of Poznan in 1939 for almost two weeks.
The monument was completed in 1982 and is worth checking out as it's definitely one of the more unique war memorials and has an interesting design.
Stop 8 – Beer at Kolejka Pub
Poland is famous for its cheap, delicious beer, and Poznan is full of wonderful, affordable pubs! 
One of these is Kolejka Pub, the perfect "hole in the wall" pub decorated in the style of a subway cart. The music is fun here, it's nice and quiet midweek (and has a fun, buzzing vibe at the weekend) and it's one of the cheapest pubs in Poznan!
You can get a pint of beer here for as little as €1.70 – and it actually tastes good! 
Stop 9 – Dinner at Wiejskie Jadło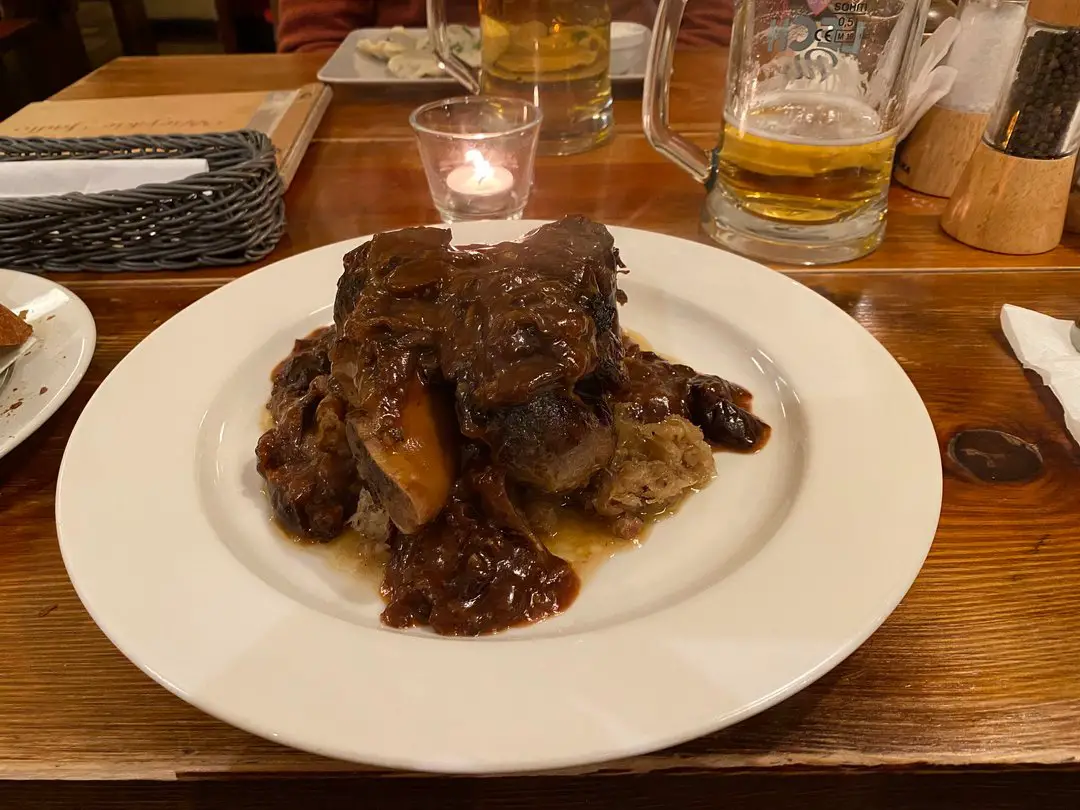 Hopefully you'll have worked up an appetite by now, so it's time to head to Wiejskie Jadło, my favourite restaurant in Poznan! The cosy wooden interior of this place is definitely one of the cutest places in town.
Oh – and obviously, the food is to die for.
Here, I ate pierogi (again, I know… I just can't resist it!) but Rob had the pork knuckle, and oh boy this was the most delicious, huge, mouth-watering dish you have ever seen (or eaten!) in your life. This massive dish cost just €8.90, which made things even better.
Oh, and if you haven't tried it before you absolutely have to try Oscypek, a smoked cow's cheese that is hands down one of the best Polish foods out there. It comes with cranberry sauce and is local to the Tatra Mountains region of Poland. 
Stop 10 – Drinks at Proletaryat
After dinner you'll probably be super full, but if you can manage to crawl to this Communist-themed bar you won't regret it. Drinks are super cheap here, and they have a tonne of different vodkas to try for less than €2.
Obviously the main attraction here is the interesting and kitschy Soviet-era decor, but I can also vouch for their beers.
And that rounds off this one day in Poznan itinerary!
Where to Stay in Poznan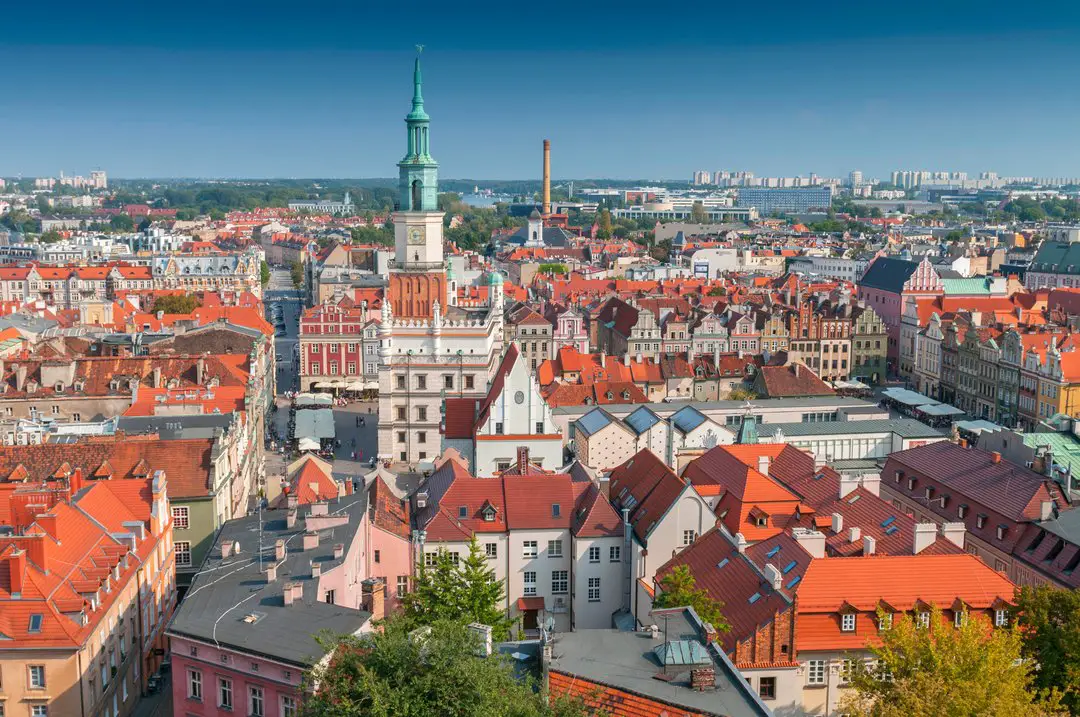 If you're going to see the highlights of Poznan in just one day, you'll be pretty exhausted by the end of it. So, it's important to make sure you have some decent accommodation to unwind in after such a busy day.
Here are my top picks for where to stay in Poznan for all budgets:
Hostel
If you're a solo traveller or heading to Poznan on a tight budget, this modern hostel is your best bet. Not only is it the top-rated hostel in Poznan, but the decor is chic, the whole hostel is kept clean and tidy, and a bed in a dorm room costs just €13.
Hotel
Located in the heart of Poznan, this top-rated hotel is perfect for travellers to Poznan who want the comforts of a hotel without spending a fortune. The decor here is pretty unique and the staff get constant praise in online reviews for being downright awesome. Double rooms cost around €36, which is such a steal!
Apartment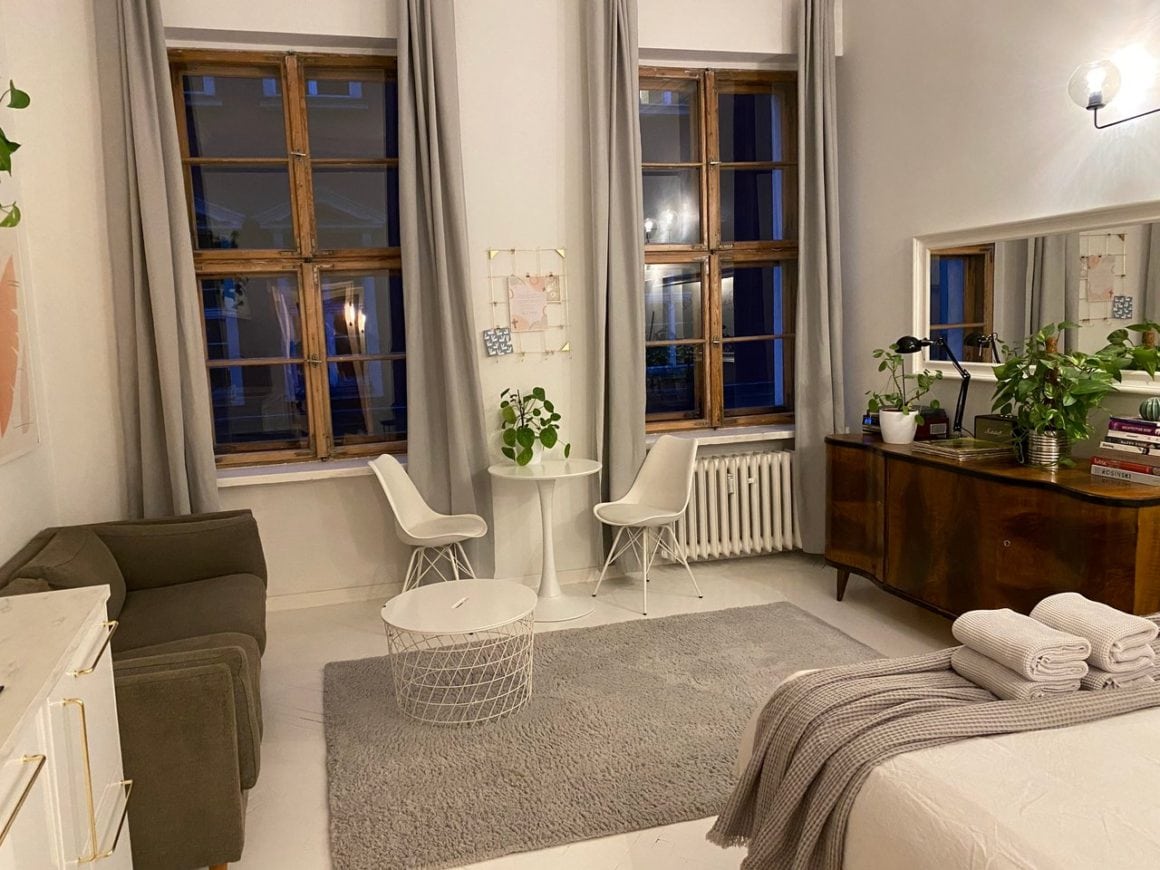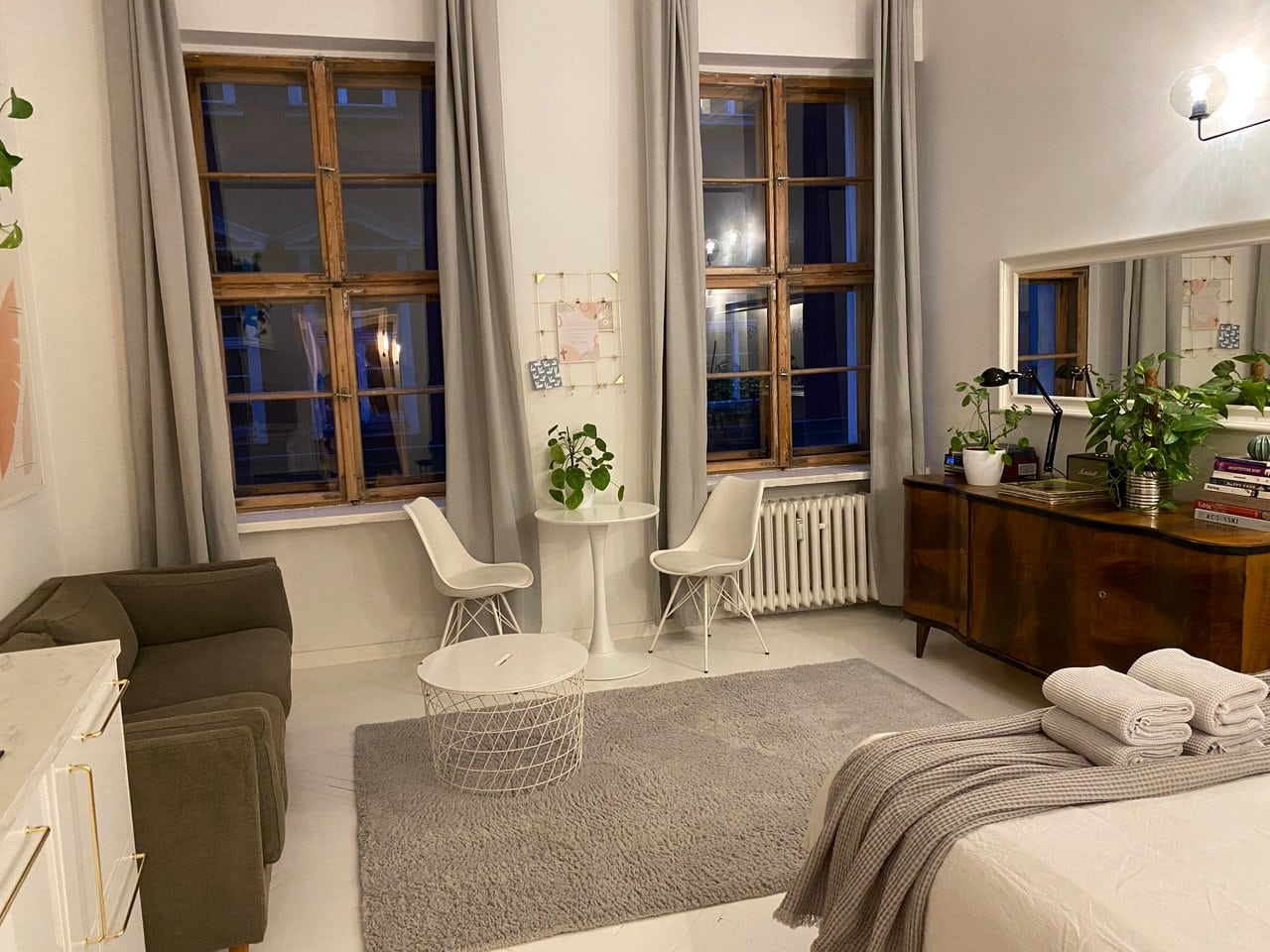 If you're looking for a bit more space than a hotel room can give you, I can HIGHLY recommend the gorgeous apartment I stayed in. It's right on Old Market Square, the decor is gorgeous, the bathtub is to die for, and it has a kitchen so you're able to cook your own meals if you need to cut down on costs. We paid around €45 per night which was crazy good value.
Is One Day in Poznan Enough?
Poznan is quite a small city, so if you're ready to follow a busy itinerary one day in Poznan is definitely enough. However, if you'd like to spend more time relaxing, eating and drinking, or taking one of the numerous day trips from Poznan, I recommend staying in Poznan for two days.
This is quite rare for me to say, but I actually think anything much longer than two days in Poznan might be a bit long, as you really can see all of the highlights in just one day if you're determined enough.
When is the Best Time to Visit Poznan?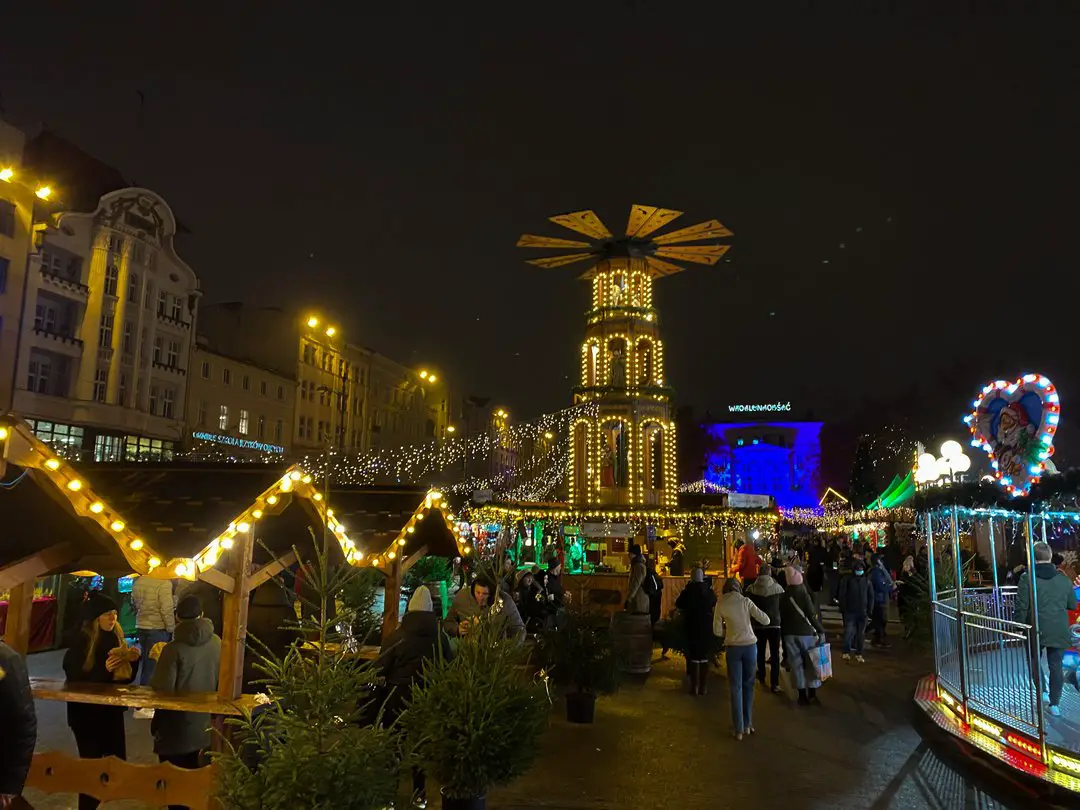 The most popular time to visit Poznan, and the time with the best weather, are the months of May-September. At this time of year you'll get plenty of daylight hours, weather perfect for strolling outside and sightseeing, and plenty of other travellers in town.
I visited Poznan in December to see its famous Christmas Markets, which are some of the best Christmas Markets in Poland! However, unless you're in town for the Christmas Markets I wouldn't particularly recommend visiting Poznan in winter.
Not only does the city get absolutely freezing, with very short daylight hours, but it also felt like a bit of a ghost town at this time of year. I guess visiting Poland in winter isn't massively popular! The upside of this, though, is that we didn't need any restaurant reservations, didn't need to wait in line anywhere, and our accommodation was cheap.
So – summer is definitely the best time to visit Poznan!
Best Travel Insurance for Poznan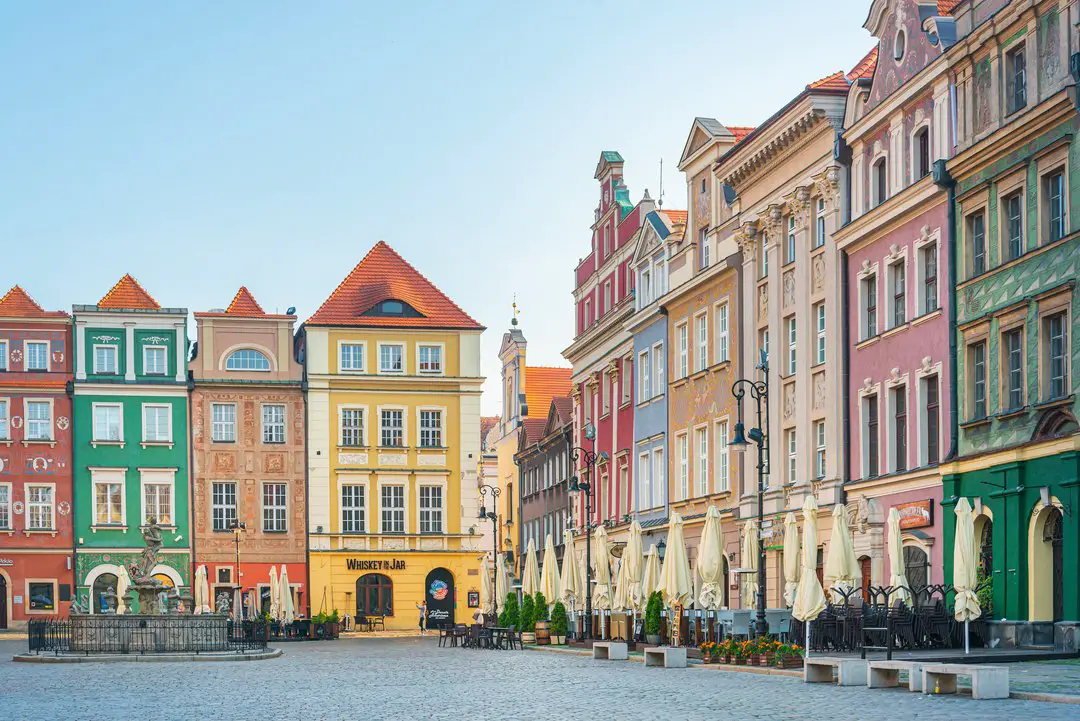 I've never travelled without insurance, and you shouldn't either. You can be as careful as humanly possible, some things are just totally out of our control. 
That's where travel insurance comes in. Get your wallet stolen? Fall sick and need emergency medical treatment? The airline loses your luggage? No problem, your insurance will have you covered.
For travellers from outside the EU I recommend World Nomads. This is probably the most popular insurance in the world for adventurous travellers. It also covers a ton of fun activities so you can go hiking or mountain climbing with no worries.
Click here to get a quote from World Nomads!
For my EU readers I recommend SafetyWing. World Nomads isn't available to EEA residents at the moment, so SafetyWing is a great alternative. They offer a pretty similar service and cover package and very competitive rates.
Is Poznan Worth Visiting?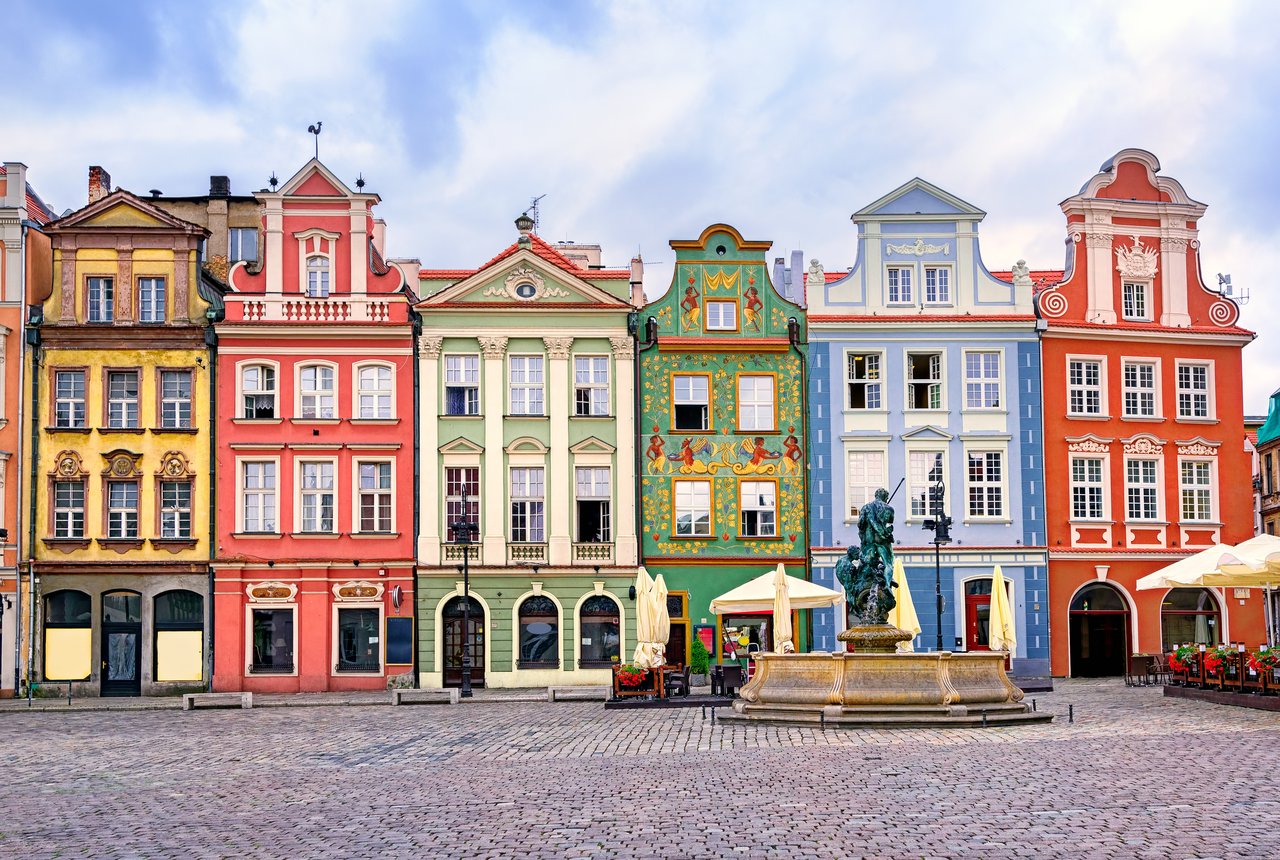 Poznan is absolutely worth visiting! It's gorgeous, filled with history, and quite the hidden gem for international tourists compared to the heavy hitters like Krakow and Warsaw.
Whether you're travelling on a broke backpacker budget or you're a luxury traveller, I can pretty much guarantee you will have a wonderful time in Poznan. It's the perfect offbeat city break!
What to Pack for Poznan
There's nothing specific that you'll need to pack for a trip to Poznan that you wouldn't need if you visited anywhere else in Poland. That said, there are a few essentials you should bring that you may not have thought of:
A portable phone battery: you'll be using your phone for directions, to translate Polish to English and to take tonnes of photos, so you definitely want to have a portable battery with you!
A small umbrella: yup! Even in summer! In summer carrying a small umbrella means you'll be able to carry on sightseeing even if the weather isn't on your side, and in winter it will protect you from the heavy snowfall.
A Poland guidebook: I'm a travel guidebook superfan and love learning about the history, culture and traditions of the place I'm travelling to via travel guidebook. I recommend packing the Lonely Planet Poland guidebook to help you to plan your Poznan trip and learn more about Poland overall. 
That's pretty much everything there is to know about travel to Poznan, Poland! I hope this one day in Poznan itinerary inspired you to book your trip and got you excited to visit this lovely city.
Have a great trip!
Ella