There is a good chance that this post contains affiliate links. If you make a purchase through them, I may receive a small commission at no extra cost to you! As an Amazon Associate, I earn from qualifying purchases. As ever, all opinions are my own.
I recently visited Athens, Greece for the first time, a city I'd been dreaming about for what felt like forever. I had high expectations. After all, this is a city with more history and ancient ruins than you can shake a stick at and, after the eye-watering prices of the Greek Islands, I was excited to spend time in a more affordable area of Greece.
Athens… isn't for everybody, though. Before my visit, I didn't realise that a lot of people actually really dislike Athens. Some people even told me that Athens is not worth visiting at all!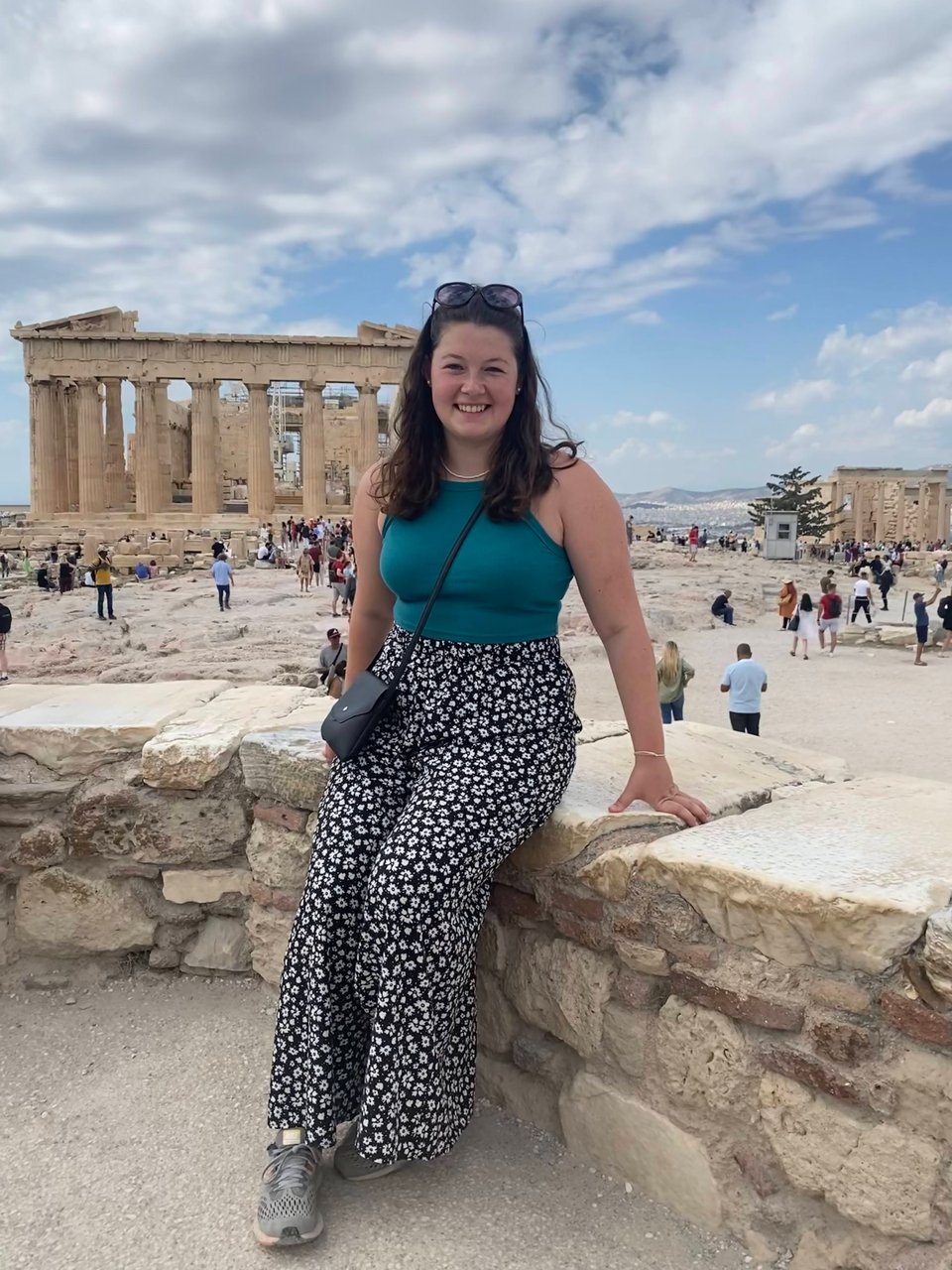 So, is Athens worth visiting? In this blog post, we'll take a look at the pros and cons of visiting Athens so you can decide if it's worth your time and money or not.
Before we get started, I'd like to remind you that the best city in the world for one person is the worst for someone else, so I can't definitively tell you whether or not you'll like Athens.
What I can do is tell you the reasons Athens is worth visiting, as well as the reasons why you might not like it, so you can decide for yourself. Stick around until the end, because I'll share my honest, unfiltered opinions on Athens!
Let's get started.
Reasons Athens is Worth Visiting
Three ports make it a convenient hopping off point to the islands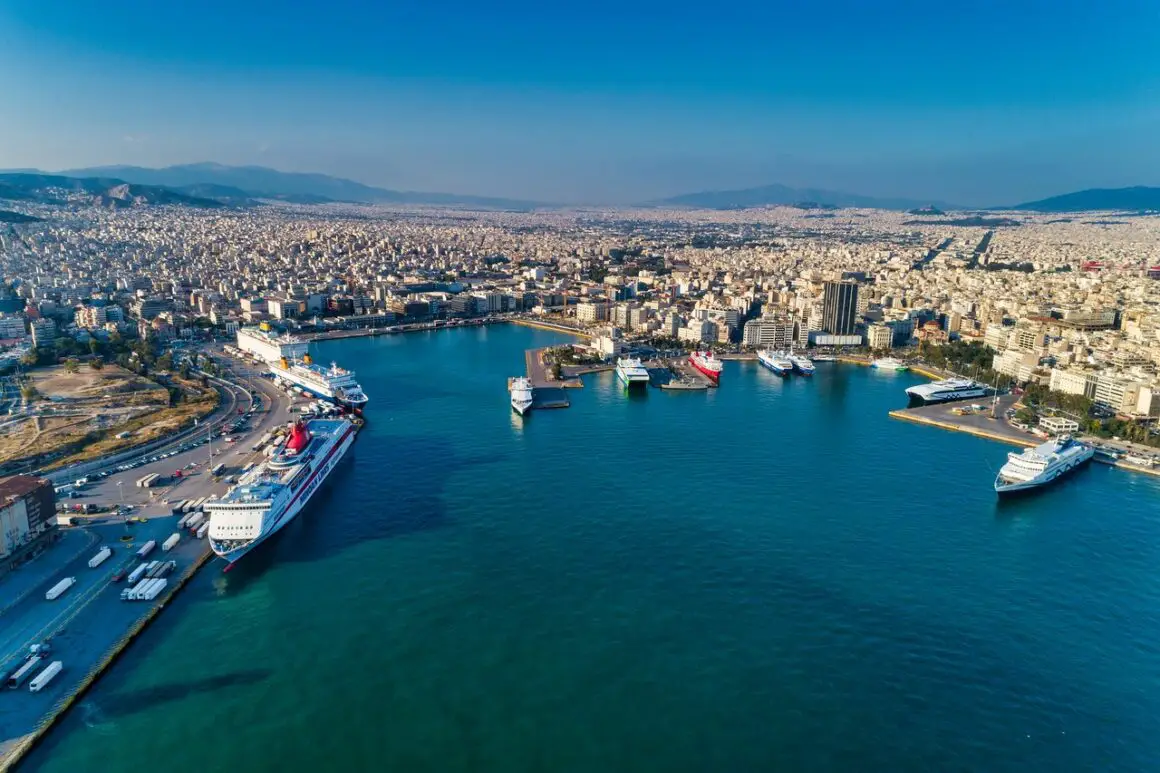 Athens has three ports: Piraeus, Rafina, and Lavrion. These ports make Athens an ideal transport hub as they connect the mainland to the numerous islands of Greece.
Piraeus, the largest port, offers the most extensive network of ferries to various destinations like Paros, Santorini, Naxos, and many more. Rafina and Lavrion, on the other hand, serve the eastern coast of Attica and offer ferry services to the northern Aegean islands.
With so many different ferry companies operating out of these three ports, competition among them is fierce, resulting in competitive prices, making Athens a sensible place to begin your island-hopping adventure.
Athens is cheaper than the Greek Islands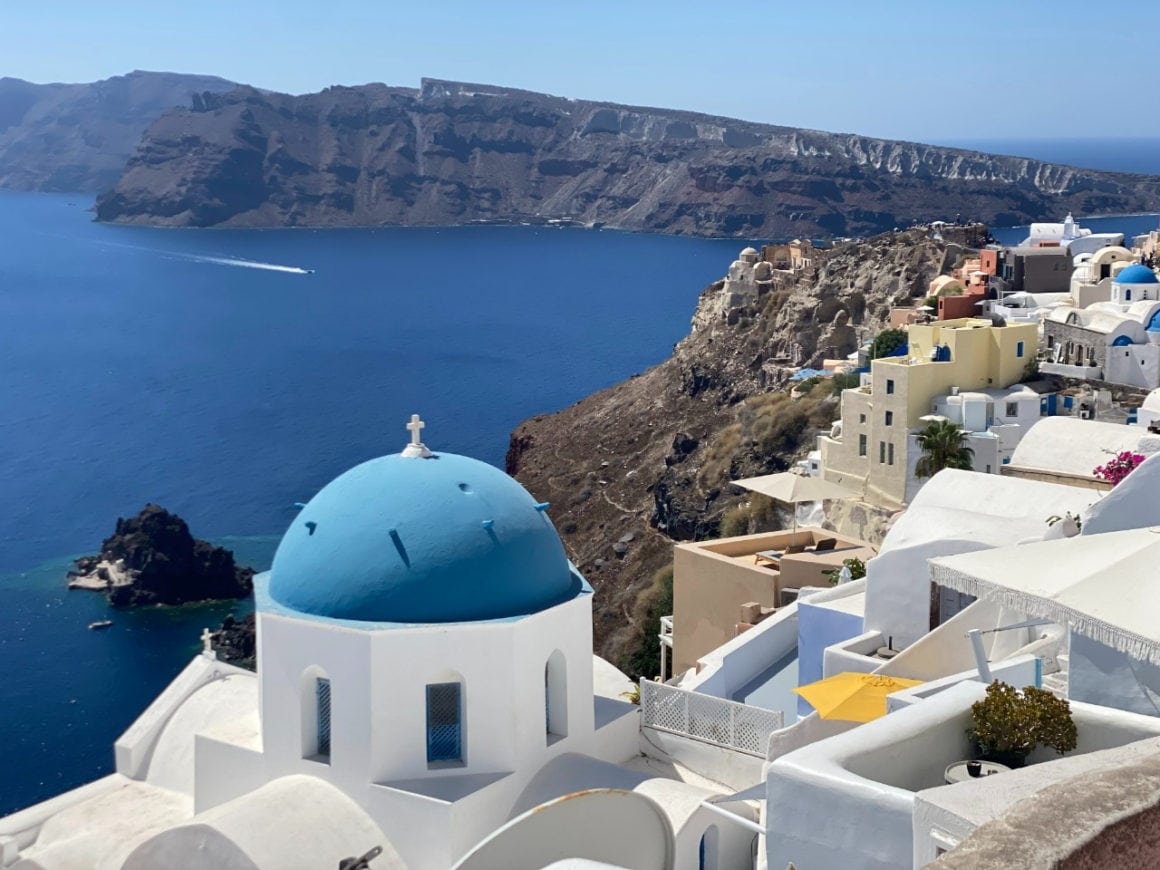 If you're looking for an affordable way to experience the wonders of Greece, Athens is the perfect place to start. Parts of Athens are definitely expensive, like any city, but overall it's far cheaper than the Greek islands, which are… expensive, to say the least.
One of the main reasons Athens is cheaper than the Greek islands is thanks to the huge range of accommodation on offer. With more options comes more competition and lower prices!
Not to mention, food and drink is also much cheaper than on the Greek Islands, especially compared to the expensive island of Santorini, where I paid a whopping €13 for a Greek Salad!
In addition, attractions in Athens aren't ~incredibly~ cheap, but they're definitely worth it. After all, the city is home to some of the most impressive ancient ruins and artifacts in the world, including the Acropolis, the Parthenon, and the Temple of Olympian Zeus.
Combination tickets like the Athens Combined Ticket can save you money on some of Athens' top attractions.
All in all, Athens is ideal if you want to explore Greece on a tight budget.
Athens has an international airport
Located just 33 kilometres from the heart of the city, Eleftherios Venizelos International Airport is a transport hub that connects Greece with the rest of the world.
Competition between airlines keeps prices relatively low, making it cheaper to get to Athens than other areas of Greece. With a wide range of national and international flights, getting to Athens has never been easier or more affordable!
But the convenience doesn't stop there – Athens Airport also boasts an array of domestic flights so you can effortlessly hop between destinations in the country.
Thanks to Athens' airport you'll probably end up here at some point in your Greek adventure. The city's proximity to the airport makes it ideal for a layover of a couple days or two.
It's easy to cover the highlights in a day or two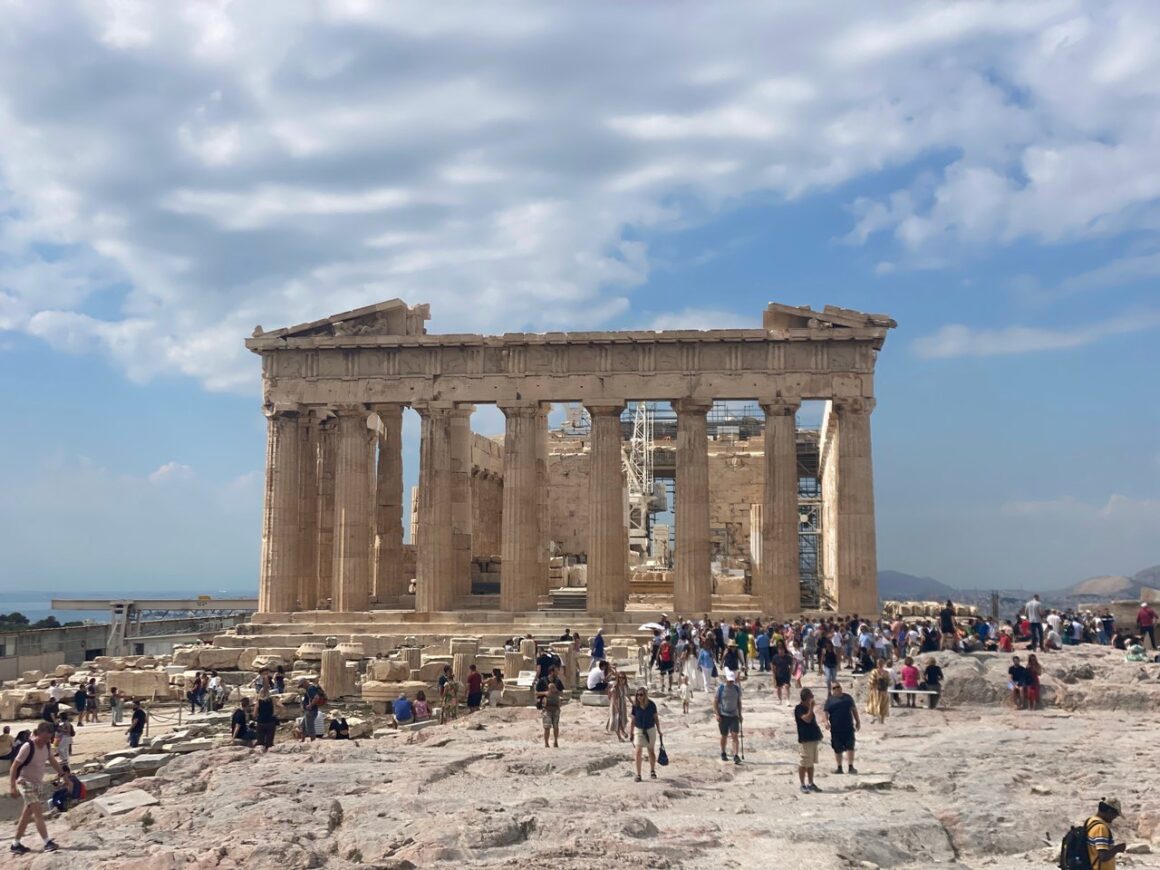 Athens a city that is perfect for quick visits, as you can easily cover its highlights in just one or two days.
The city's most famous attractions are all centred around the Acropolis, making it easy to navigate and see the top sights in a short amount of time.
A visit to the Acropolis is a must, as it offers an incredible view of Athens and its surrounding areas. The Parthenon, which is located on the Acropolis, is one of the most famous ruins in the world, and is definitely worth a visit. The Temple of Olympian Zeus is another important attraction that can be visited in just a few hours.
Athens is close to some beaches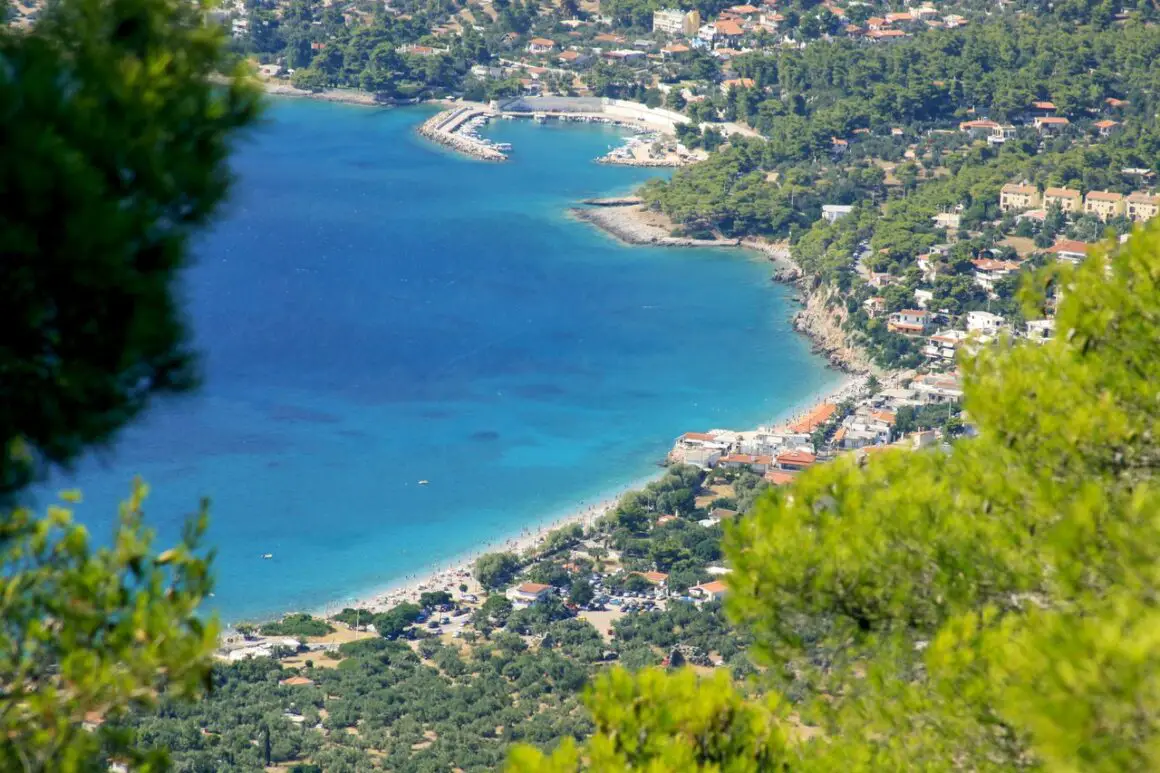 Although city centre of Athens itself doesn't have any beaches, there are loads that are easy to visit from the city on public transport. 
One of the closest beaches to Athens is Glyfada Beach, located just 16km from the city centre. With crystal clear waters, white sandy beaches and a charming promenade, Glyfada Beach is a popular destination for both locals and tourists alike. It's also home to many trendy beach bars and restaurants, making it a great place to spend a day soaking up the sun.
Another must-see beach near Athens is Edem, which is just a 20 minute drive from the city. The beach has clear turquoise waters that are ideal for swimming and enjoying water sports like windsurfing, sailing, and kite surfing.
Overall, Athens' proximity to these fantastic beaches makes it a great destination for those looking to combine history and culture with beach relaxation. There's no sugar-coating it – these are hardly the best beaches in Athens, but a beach is a beach at the end of the day!
It's the ideal hub for day trips all over Greece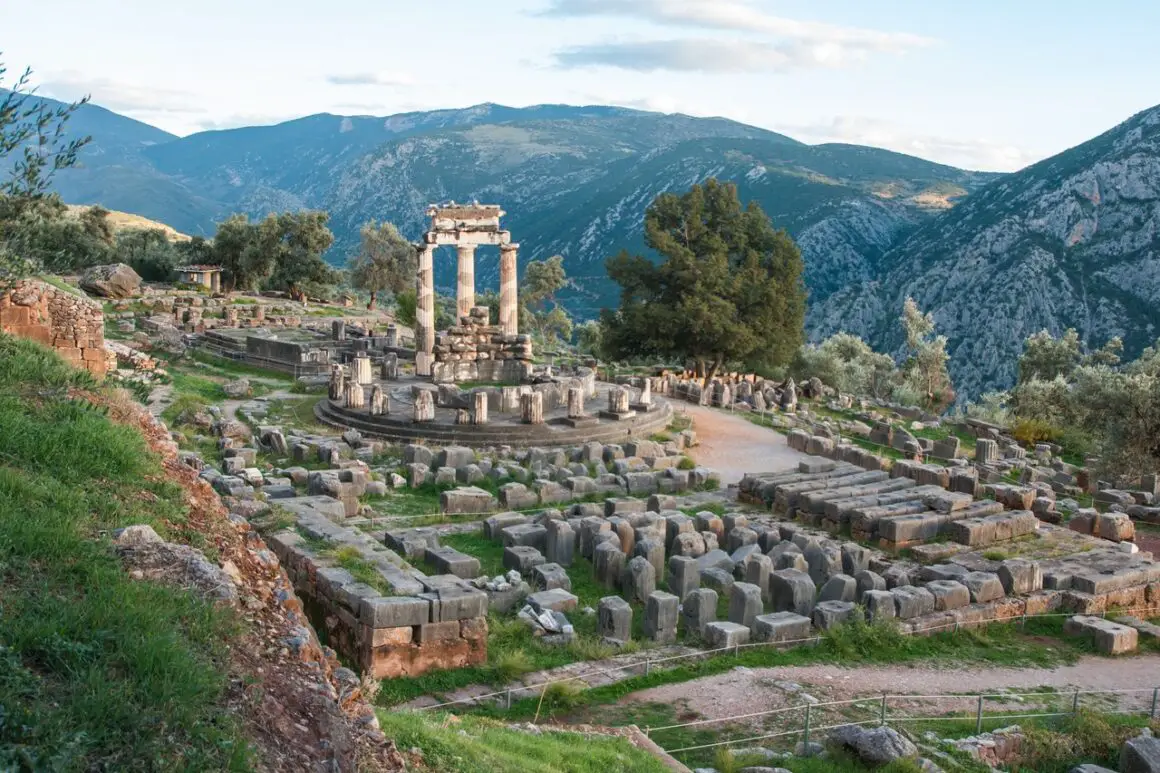 As the capital city, Athens serves as a hub for day trips all over the country, making it an ideal base for travellers wanting to explore numerous areas of Greece.
One of the most popular day trips from Athens is a visit to Delphi, located just two and a half hours outside the city. Delphi was once considered the centre of the ancient world and was home to the famous Oracle of Delphi. Today, visitors can explore the ruins of the Sanctuary of Apollo and take in the stunning views of the surrounding mountains.
Another popular day trip from is the car-free island of Hydra, known for its picturesque harbour and traditional stone houses, which is just a short ferry-ride away from Athens.
Athens' role as a hub for day trips all over Greece makes it the ideal place to base yourself for a few days as you explore its surroundings.
The ancient ruins really are All That™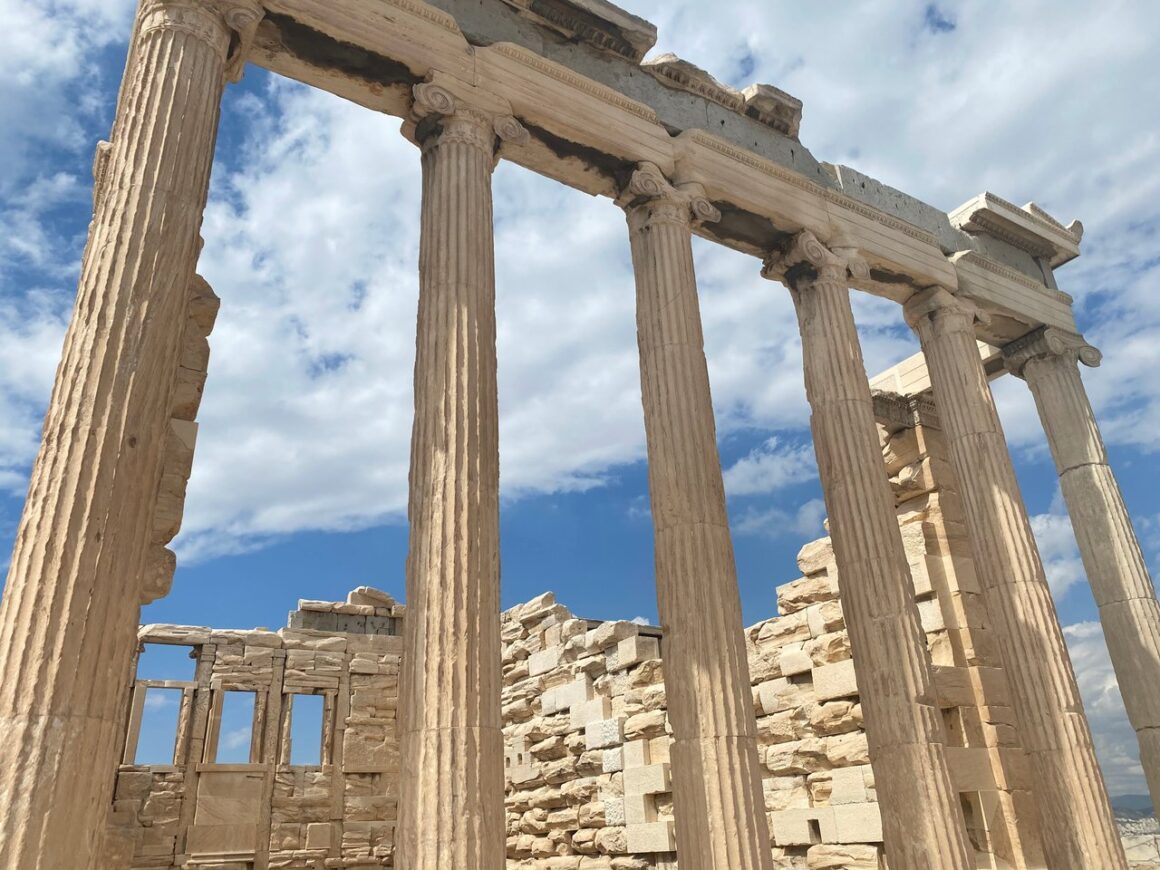 For all the history buffs out there, Athens is a dream destination. This city has been around for more than 3,000 years! Even with all the modernization that has taken place, Athens has managed to preserve the remarkable remnants of its ancient past.
Athens' ancient ruins are probably the main reason people visit the city, and there's just no way of arguing against it – they're SO worth visiting. Even if you're not interested in history at all, the Parthenon is incredible to visit, and well worth the time and money it takes. It's one of the most famous structures in the world for a reason!
The most noteworthy ancient ruins in Athens are, of course, the ones located on the Acropolis. This UNESCO World Heritage Site is a true architectural marvel, and the Parthenon is undoubtedly its crowning jewel. And yes, the Parthenon looks even better in real life than in photos!
Athens has a good public transport system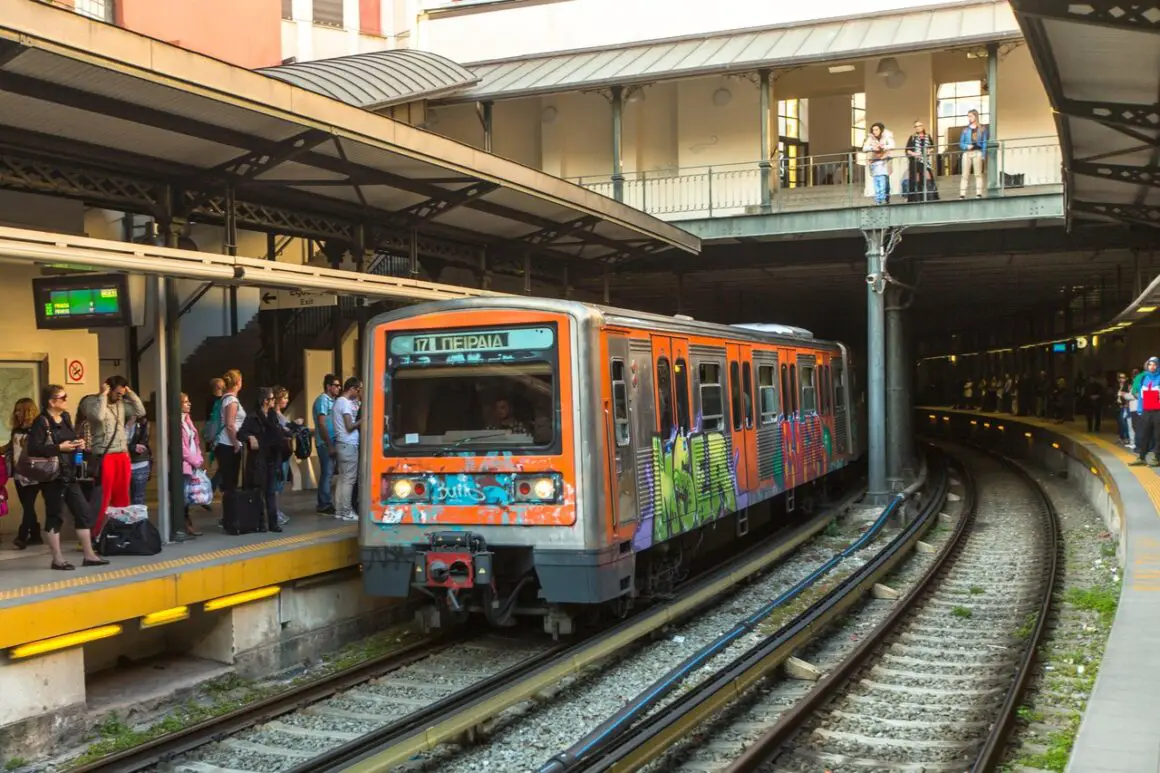 Athens' good public transportation system is another reason why the city is worth visiting for travellers. The city has an extensive network of buses, trams, and metro lines which means that getting around the city is a breeze.
The Athens Metro, in particular, is a modern and efficient system that boasts four lines covering over 85 km of track. It connects many of the city's major historical sites, including the Acropolis, the National Archaeological Museum, and the Temple of Olympian Zeus.
Additionally, the trains run frequently and are relatively inexpensive, making the metro accessible to budget-conscious travellers.
It's also worth mentioning that since many of Athens' top attractions are in the same area it's actually really easy to walk from attraction to attraction, which will save you money.
Athens' good public transportation system makes it so easy to explore without having to worry about renting a car or getting lost in a new place.
Reasons Athens isn't Worth Visiting
Athens is actually pretty ugly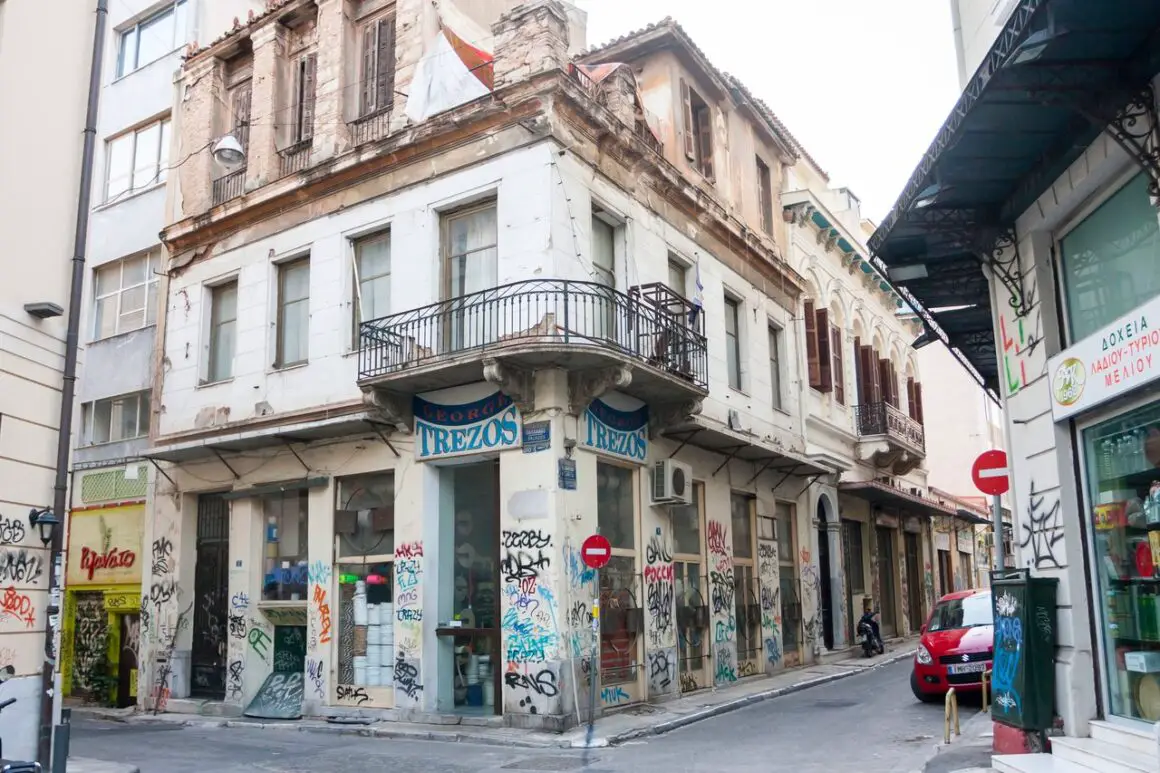 Honestly, Athens is a bit of a letdown in terms of its appearance. The city is pretty run down and you can see a lot of poverty and graffiti everywhere you go. Don't get me wrong, the city is definitely worth visiting for its ancient ruins and rich history, but if you're looking for a picturesque destination, Athens isn't it.
The streets are filled with dilapidated and abandoned buildings with fading paint, and while some people might find it charming, I just found it depressing. The pollution doesn't help, either – you'll definitely notice the smog and the general grittiness of the city.
Of course, the graffiti is another thing altogether. It's hard to ignore the overwhelming amount of it that covers pretty much every surface in the city. And most of it isn't street art – it's just random scribbles and tags.
Athens has been through a lot in recent years, so it makes sense that being "beautiful" certainly hasn't been the city's main priority, but if you're heading to Athens expecting to see a beautiful city you're going to be disappointed.
Tourist sites are super crowded in summer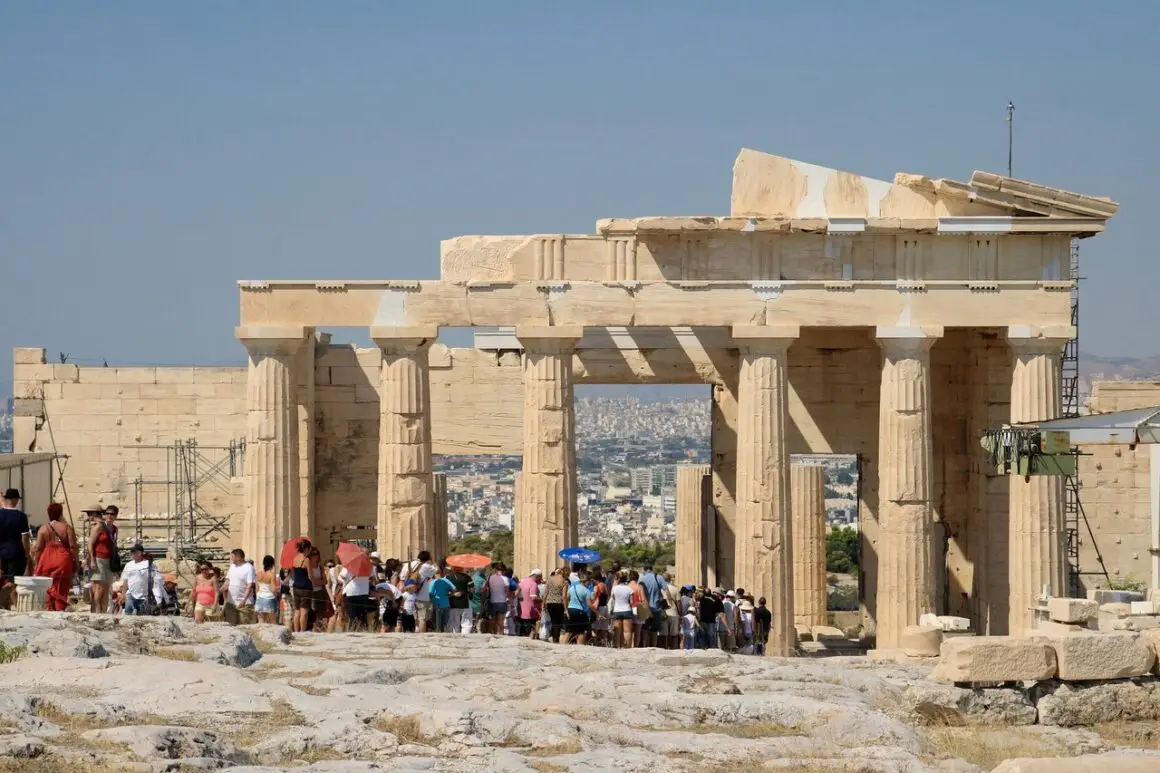 The absolute worst part of Athens in summer is the crowds, which can get totally insane at the city's top tourist attractions. At the Parthenon and the Acropolis Museum you'll be shoulder to shoulder with strangers trying to catch a glimpse of ancient artifacts while also trying not to pass out from heat exhaustion. Fun times, right?
And forget about trying to get a good photo. You'll be lucky if you can even lift your arm high enough to snap a shot without some other tourist's head in the way. Plus, all that jostling and shuffling takes away from the experience of actually appreciating the history and beauty of these sites.
So, unless you love being squished in with a bunch of strangers in 100-degree heat, Athens may not be worth visiting in the summer.
Athens didn't feel 100% safe
While Athens definitely has its perks, safety isn't always one of them. Especially if you're doing solo travel in Greece, you might want to exercise some caution when out and about in the city, especially at night.
I personally felt uneasy several times in Athens, and did not feel comfortable leaving my hostel, which was in quite a rough area, in the dark. Of course, "feeling safe" is often subjective, but I'm sharing my experience. You can check the safety stats here.
It's not uncommon to see pickpockets and purse-snatchers in crowded areas like Monastiraki and Omonia. Additionally, the Exarchia neighborhood has a reputation for being a bit rough around the edges, with a history of protests, demonstrations, and anarchist activity.
Of course, this isn't to say that you should avoid Athens altogether because it's unsafe – far from it. But it is important to be aware of your surroundings and take appropriate precautions to keep yourself safe. Stick to well-lit areas and avoid wandering too far off the beaten path, especially if you're on your own.
The beaches near Athens aren't the best
While Athens does have some beaches nearby, let's face it, they really aren't anything special. Sure, there are some nice stretches of sand and the water can be clear, but these beaches are often overcrowded and have litter problems.
So while Athens might have a few nice beach options, they just don't compare to what you can find elsewhere. Especially not the Greek islands! If you're looking for a beach vacation, Athens isn't it. Instead, it's a city break destination that has beach options. Does that make sense?
You can cover the highlights in just a day or two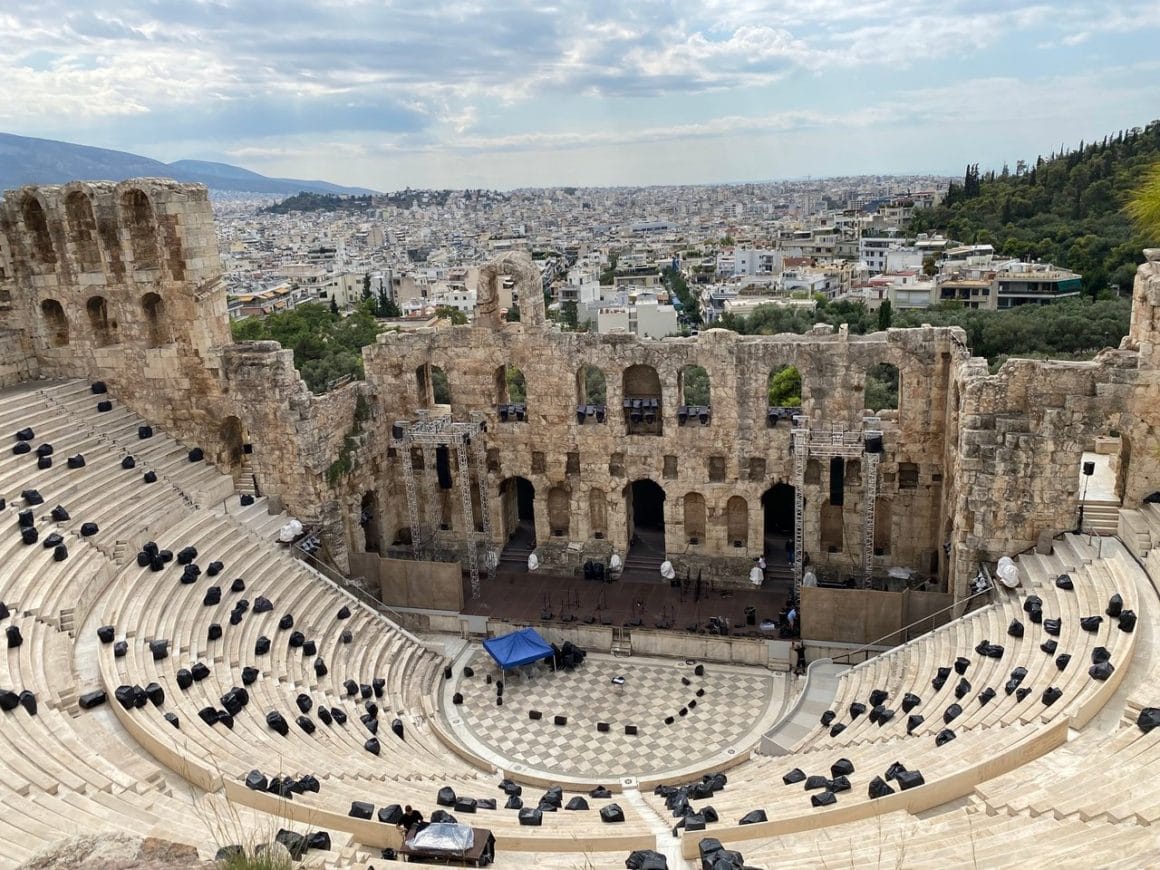 This was listed as one of the reasons Athens is worth visiting, but to many visitors (including myself) the fact that you can see and do all of Athens' best attractions in a day or two is a bit disappointing. It makes it difficult to argue that Athens is worth visiting for an extended period of time.
Don't get me wrong, the Acropolis and the Panathenaic Stadium are all impressive and well worth a visit. But I'd argue that they're only must-see sights in the city, and you can easily fit them all into one day
When you take into account the drawbacks of spending more time in Athens – the crowds, the pollution, the lacklustre beaches, and the safety concerns – it's hard to justify spending more than a couple of days there.
Plus, you'll probably find that after you've seen the major attractions, there isn't much else to do in Athens that couldn't be replicated in other, more enjoyable destinations.
Final Thoughts – Is Athens Worth Visiting?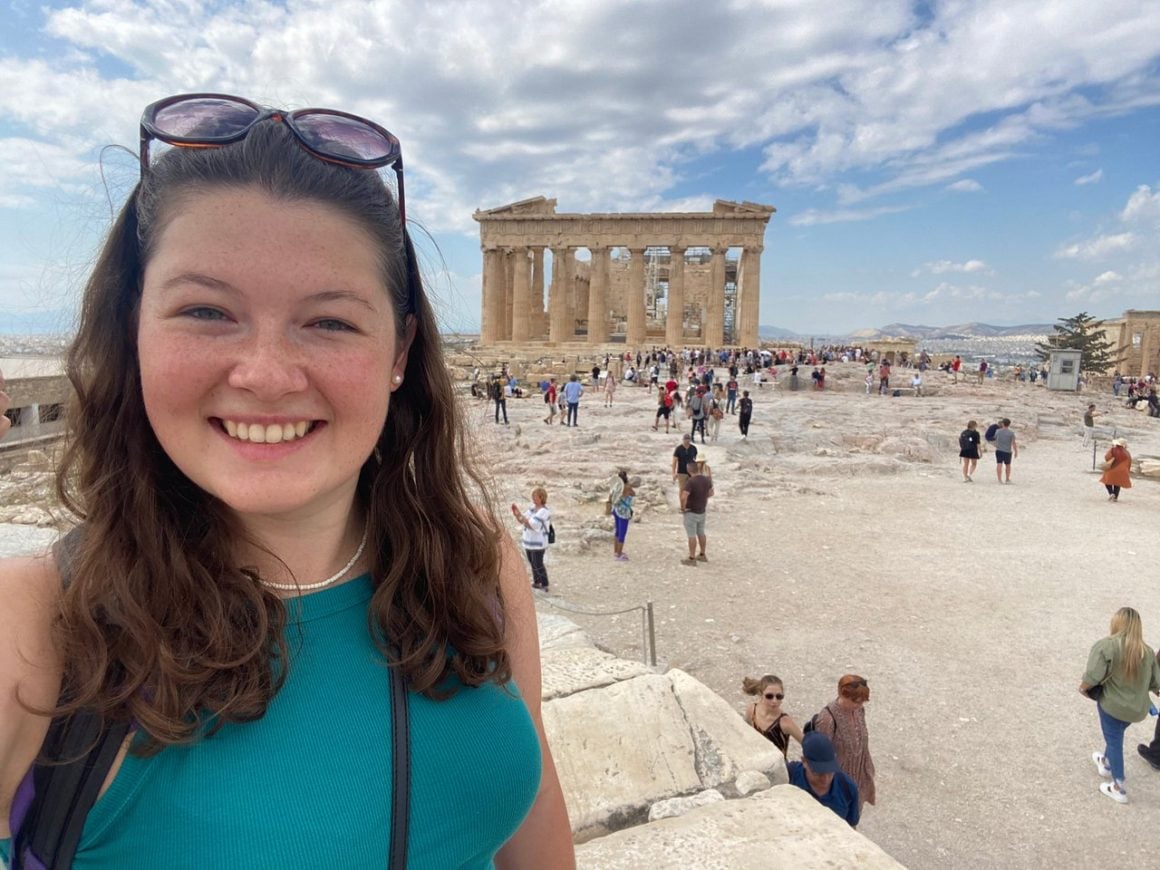 Okay! Here is the part when I tell you my honest opinion on whether or not Athens is worth visiting. And remember, this is my OPINION only, so don't come for me.
The short answer is I'm glad I went to Athens, and I do think it's worth visiting, but I don't want to go back.
I feel like one short visit of just a day or two is plenty of time in Athens. The ugliness and sketchiness of the city outside of the super touristy areas had me wanting to leave, and glad that I was only staying for two nights.
The Acropolis makes Athens worth visiting. Even if pretty much everything else felt "meh" to me, there's nothing that compares to the Parthenon. It's incredible! You should visit Athens so that you can see it. That's probably it, in my opinion.
So, while Athens is an interesting city to visit, especially if you're a history buff or a lover of classical architecture, it's definitely a short break kind of place rather than a destination for a longer trip.
Spend a day or two taking in the sights, then head off to the Greek Islands to round out your trip. You'll get the best of both worlds – a taste of Athens' ancient history, without the inconvenience of staying too long in a city that has its fair share of downsides.