There is a good chance that this post contains affiliate links. If you make a purchase through them, I may receive a small commission at no extra cost to you! As an Amazon Associate, I earn from qualifying purchases. As ever, all opinions are my own.
Last year, I visited Croatia for the first time.
My mind was BLOWN!
I had no idea what to expect when I entered the country, especially since I was visiting in 2020, but my experience there exceeded anything I could have imagined!
Croatia is such a buzzing destination with travellers at the moment, and it's only going to grow in popularity over the next few years. My recommendation? Get there FAST, before the cruise ships and the travel crowds return.
Although you can visit Croatia in the winter (Zagreb is particularly popular at Christmas) chances are, if you're looking for packing tips for Croatia, you'll be visiting during summer. You'll probably be spending time in coastal cities such as Split, Dubrovnik or Pula, then spending a few days island hopping around its countless dreamy islands.
To help you out, I've pulled together this ultra-detailed packing list for a summer trip to Croatia. It includes everything you could possibly need, and, what's more, the whole packing list can fit in a carry-on backpack.
Win!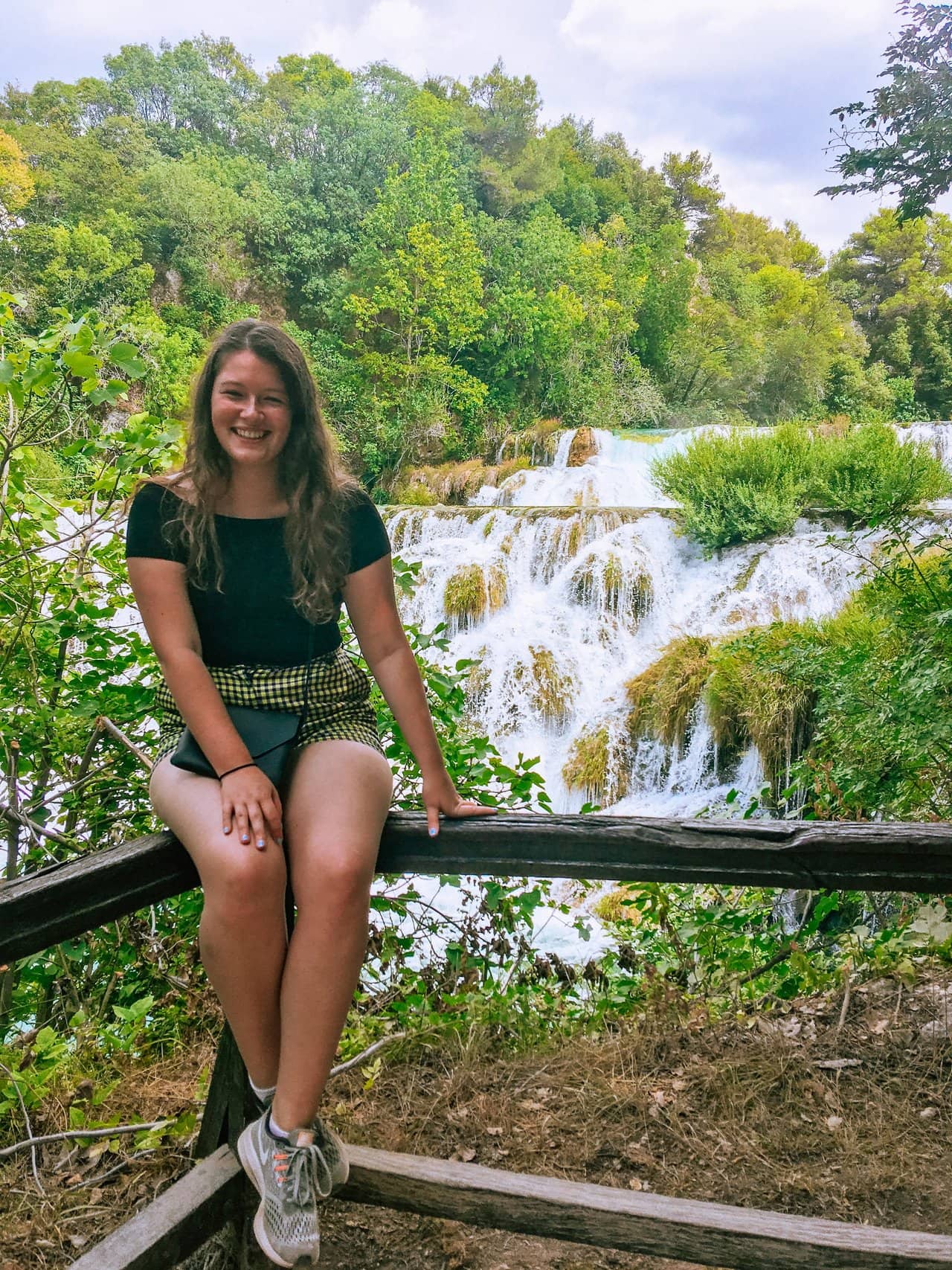 The Best Luggage to Take to Croatia
As I mentioned in the introduction, Croatia is perfect for carry-on travellers. Even if you're not normally a carry-on traveller, a trip to Croatia is the perfect excuse to give it a try! The summer clothes you'll pack for the trip will squish down into almost nothing. Plus, you can buy your toiletries once you arrive (probably for cheaper than you would at home). You'll also save a ton of money on not having to pay for checked luggage.
For a carry-on backpack, I always recommend the Eagle Creek Global Companion 40l Travel Backpack. It's slightly larger than the hand luggage requirements of Ryanair (since their rules are just ridiculous) but fits the hand luggage requirements for most other airlines.
Even though the dimensions are slightly larger than Ryanair's requirements, I've never actually had an issue travelling with it. My theory is that, if you're carrying your luggage on your back, the staff just don't care the same. The only time I have seen people pulled up by the Ryanair check-in staff has been because their luggage was on wheels.
Man, I really hope I'm not jinxing myself by saying that!
Although Croatia is ideal for carry-on travel, I understand that for some people that's just not possible. This is my go-to backpack if I need lots of space. It's 65l, has padding to make it more comfortable to carry, and has a ton of compartments, which makes it easy to separate your dirty laundry, toiletries etc.
If you're only staying in one destination and really would prefer to use a suitcase, it'll be fine. However, if you're moving between different destinations as part of a longer trip around Croatia, lugging it around town, on and off ferries and on and off buses, it'll become a pain in the ass.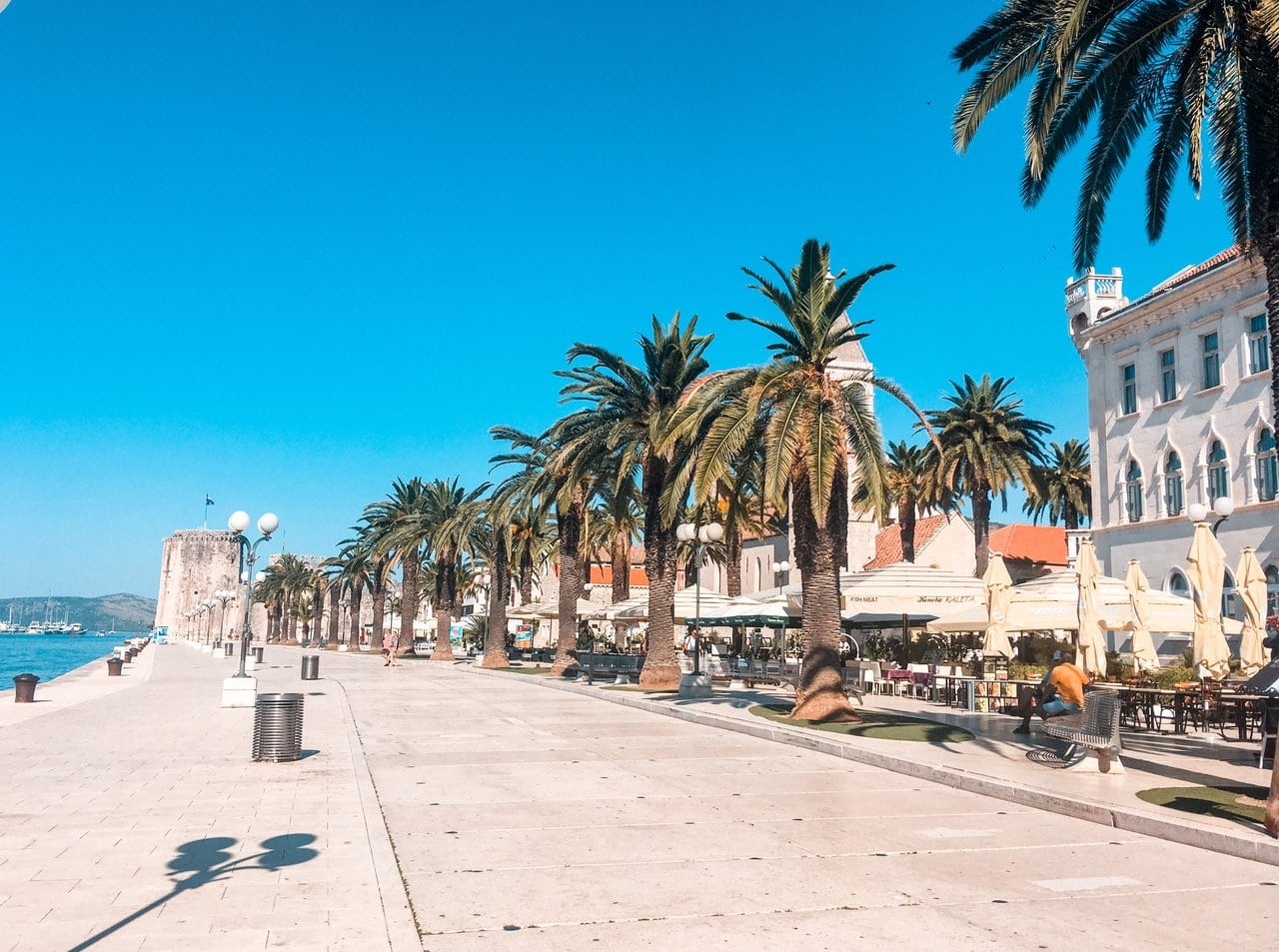 What Should I Use as a Day Pack?
If you already just used a carry-on as your main bag, just unpack once you get to your accommodation. You can then use that bag as your day pack! You'll have plenty of space to carry a ton of water (which you'll need in the Croatian sun), and it's ideal to just use one bag for everything.
If you used a larger backpack or a suitcase, I recommend using this awesome rucksack. I've been using versions of this rucksack for years because I just keep rebuying it! It's the one I always use if I don't bring a carry-on. In fact, I've actually used it as a carry-on itself several times).
Not only is it extremely durable, but it's the perfect size to fit in everything you'll need for day trips or trips to the beach.
Read more: How to Visit the Blue Lagoon in Croatia
Clothes for Croatia
I'm not going to go into any great detail on what to wear in Croatia. This is because, especially by the coast, you can pretty much wear whatever you like! The summer fashion in Croatia for women is pretty much what you'd find at any other beach town in Europe – shorts, crop tops, sandals… you get the idea.
As hot as it can be in the summer in Croatia, I always recommend packing a pair of jeans and a jacket. I visited at the end of July, and even though it was roasting during the day, the evenings could get pretty chilly. 
Obviously, the amount of clothes you need to pack depends on how long you're travelling. Just remember – you can always wash your clothes there, so don't overpack!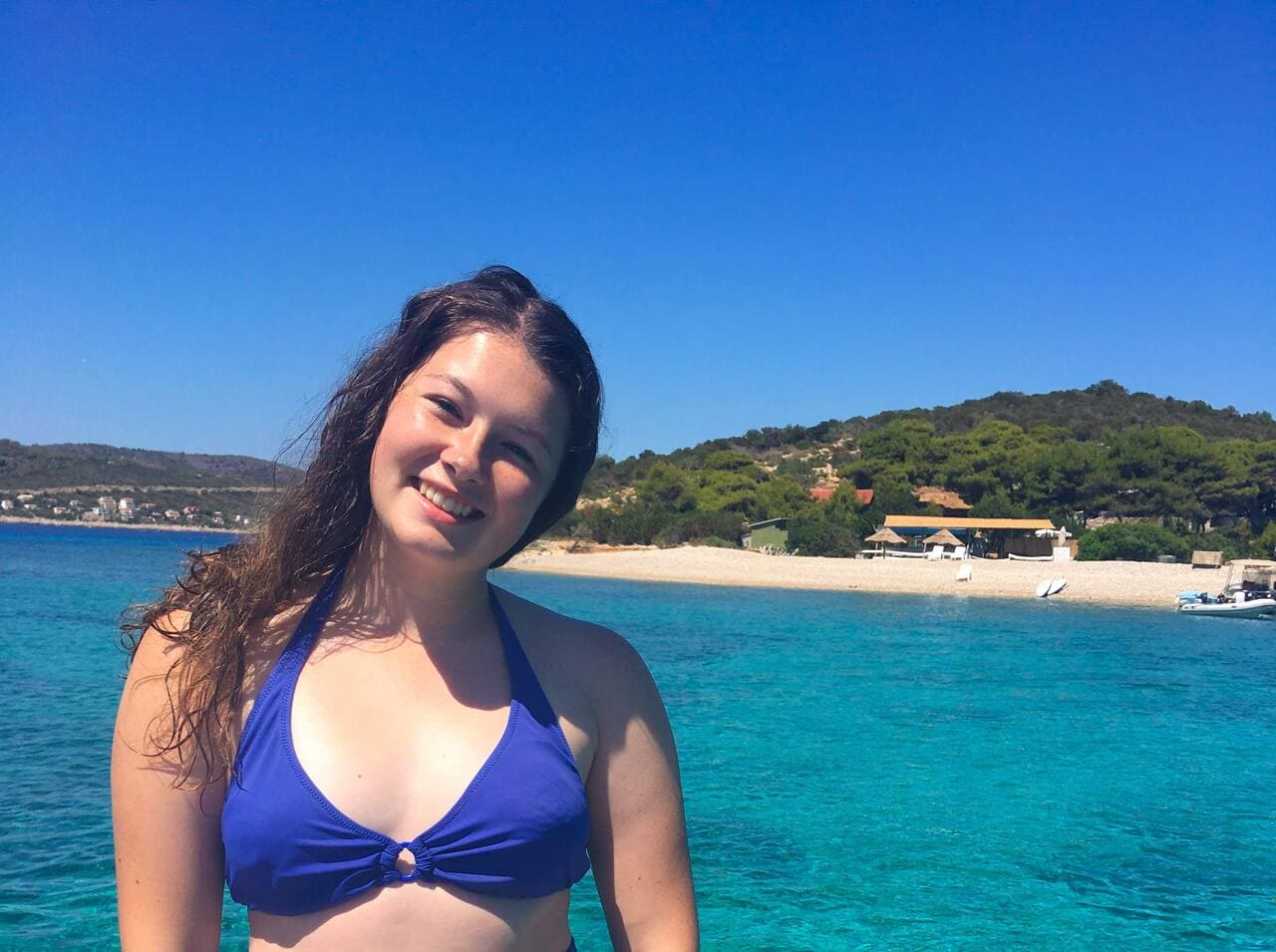 Here's what to pack in terms of clothing for Croatia if you're going for two weeks in summer:
One dress: I'm not a huge fan of dresses, but I can't deny that they're convenient for travel. You can dress it down as an easy thing to throw on for the beach or dress it up and wear it out in the evening.
Two t-shirts: Shoulders are always the first body part to burn, so wearing T-shirts is the best way to prevent this.
Two crop tops: I find crop tops super flattering and they take up barely any space in my backpack.
A long-sleeve top: After getting the worst sunburn of my life whilst I was in Costa Rica, so I now always pack a long-sleeve top. I recommend something loose and cool like linen. If you need to protect your skin long-sleeve tops are a lifesaver.
Three bikinis: A must-pack for Croatia! You'll spend plenty of time island hopping and swimming in waterfalls in Croatia, so pack accordingly.
Two pairs of denim shorts and one pair of culotte shorts: Shorts are ideal because you can wear them for any occasion and they always look good. I typically pack two different pairs of denim shorts – a blue pair and a black pair, because they go with everything. Culotte shorts are ideal for sightseeing as they're loose, flexible and cute.
One pair of jeans: The evenings in Croatia can get a bit chilly, so jeans are definitely worth packing. I don't think you'll need more than one pair, though, as the nights (in general) are warm enough for shorts.
One pair of culotte trousers: perfect for covering up your legs if they get burnt, but also a good alternative if you get a few cooler nights in a row.
One jumper or jacket: It can get chilly in the evening, so having a jumper or jacket will be necessary.
Plenty of underwear: I usually wash stuff weekly, so I'd take seven pairs of underwear, two bras and five pairs of socks (though in Croatia you'll probably spend most of your time not wearing any).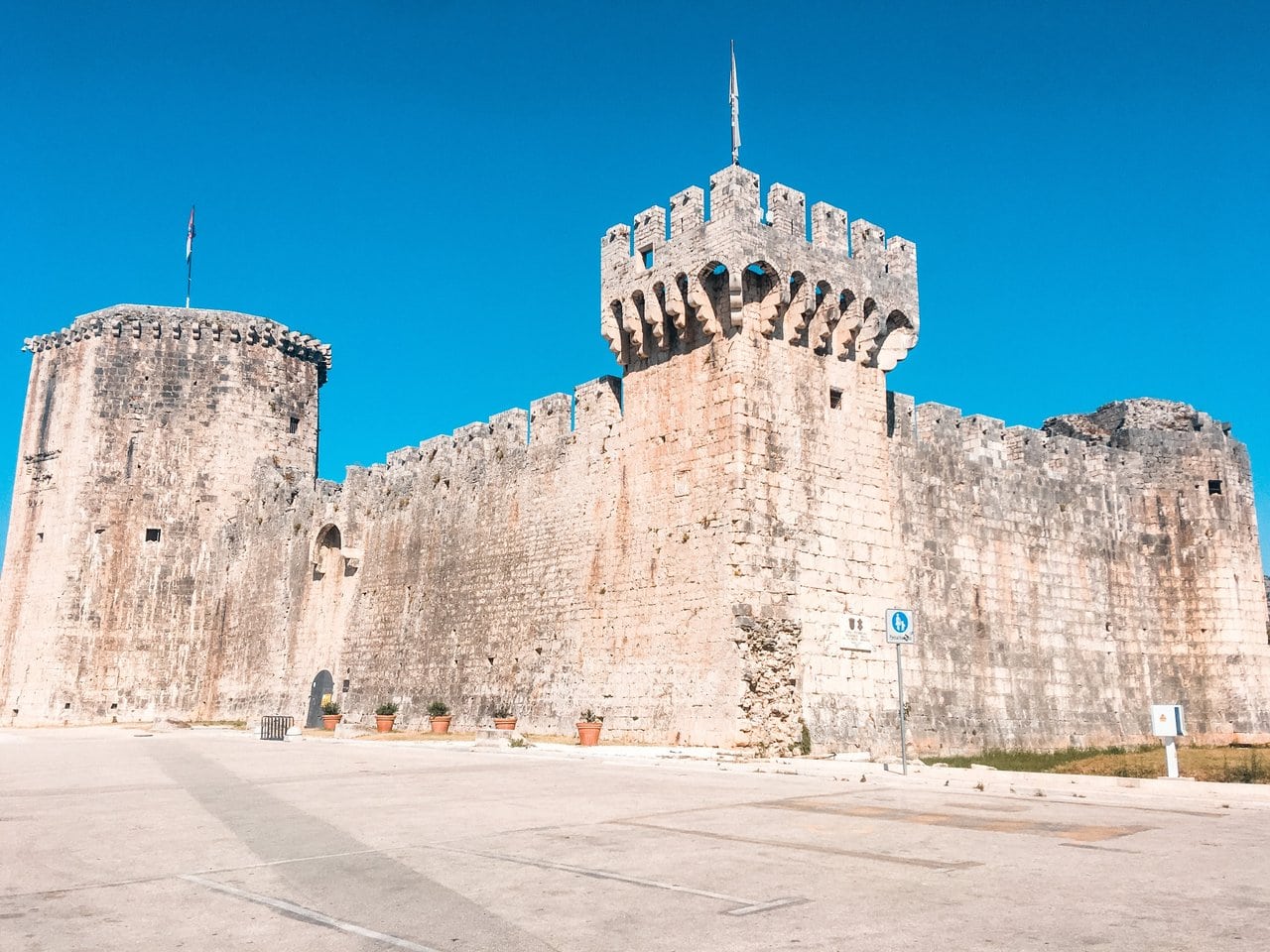 Shoes
Since I travelled with a carry-on, I only packed two pairs of shoes. I know, it sounds dramatic, but I was very happy with this decision and felt that I had covered all bases with just the two pairs. Here's what I packed and why:
Birkenstocks: I live in my

Birkenstocks

when I'm travelling, and they are ideal for so many different terrains and occasions! In Croatia, I wore them for sightseeing, for dinner and drinks in the evening, and to the beach. My Birkenstocks are a dark brown colour and they go with almost everything!
Trainers: For long bus journeys, days I know I'll be doing lots of walking, and any other activities, I packed my

Nike Zoom Winflo trainers

. I adore them so much that I'm now on my 3rd pair! They're durable, supportive, and can be worn just casually or for a short hike.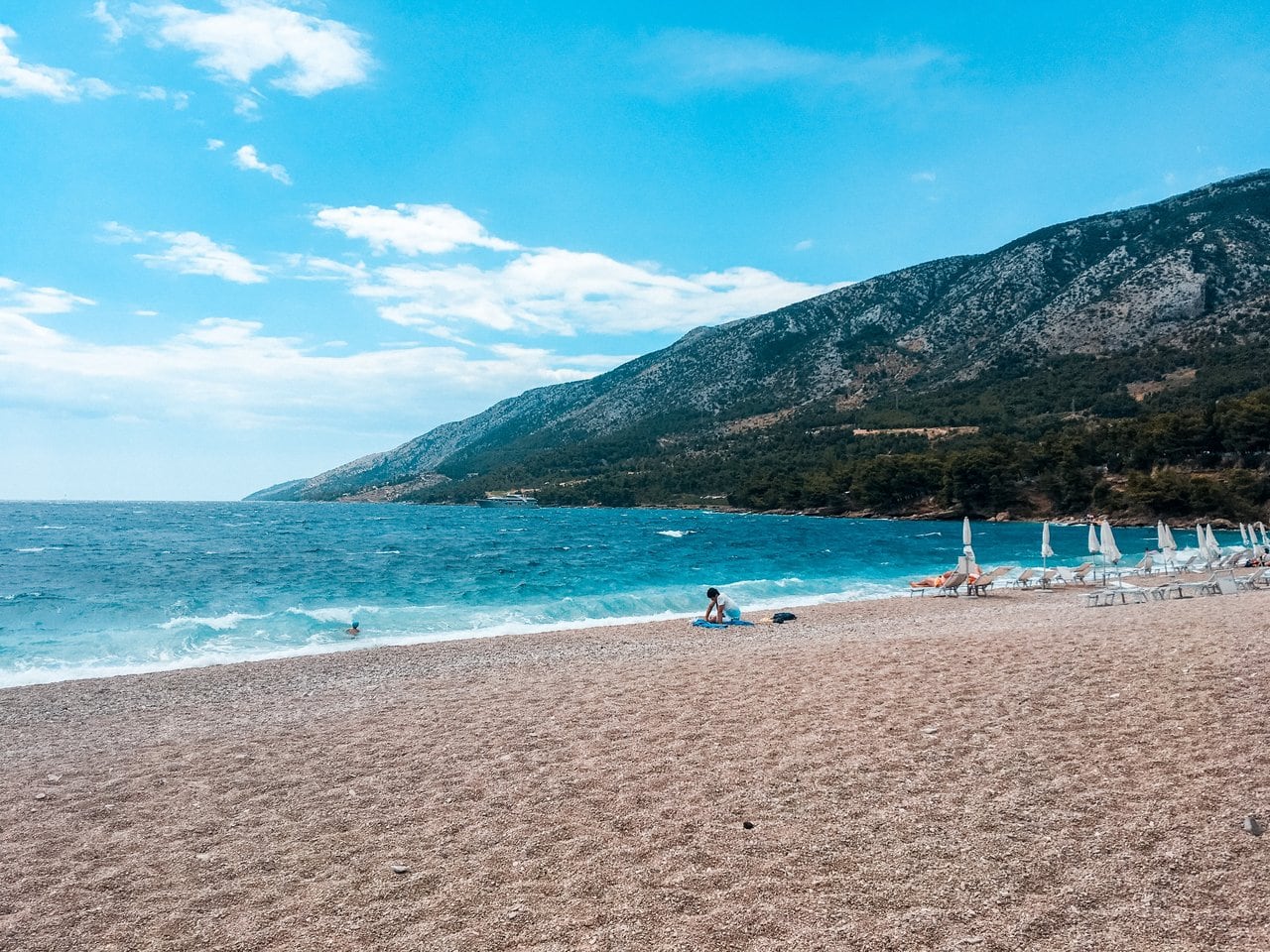 Accessories
Quick-dry travel towel: I pack the sea to summit towel in extra-large everywhere I travel, as you never know whether a hostel will provide you with a towel or not. Plus, this towel is ideal for taking to the beach because it's huge and the sand doesn't get stuck to it. Plus, it dries fast and folds up into a tiny ball, so you won't be wasting valuable space in your backpack.
Sunglasses: Sunglasses are easy to forget to pack, but you'll definitely need to pack them for Croatia. Just don't take any designer or expensive ones, as you'll probably lose or damage them. I always get sunglasses with UV protection, like these.
A cap: part-fashion-accessory and part-practical-shade-from-the-sun, a cap is perfect for protecting your skin. Wear it as you board the plane so you don't bend it out of shape in your backpack.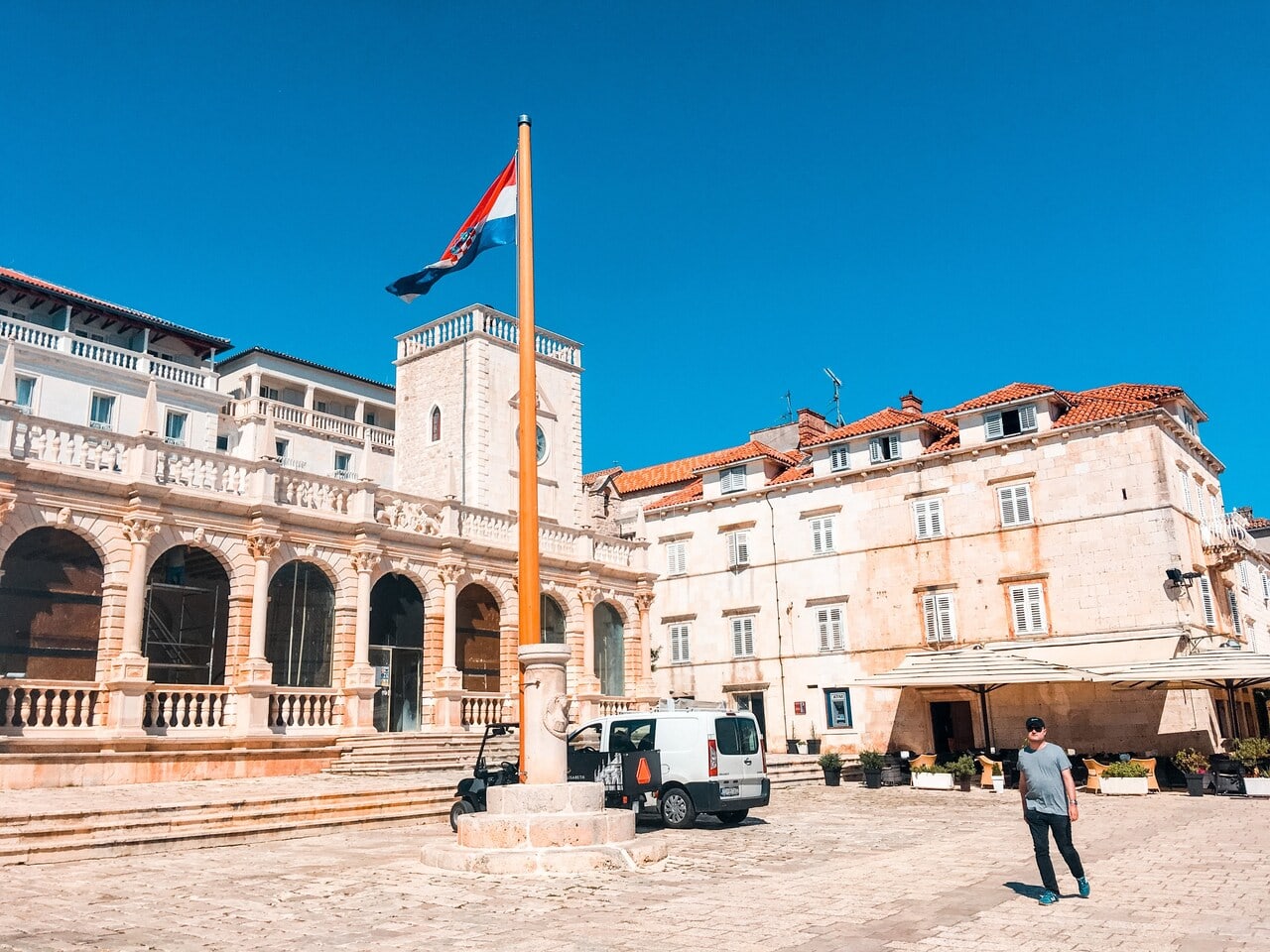 Medications to Pack for Croatia
Pharmacies are all over Croatia, but their opening hours can be limited and there are often long queues. Whether or not you pack your own medication or just buy it when you arrive depends on where you're travelling from. Here in the UK, you can get medicine super cheap, so it's worth it to bring it with me. However, if you're travelling from the US, it might be cheaper to buy all your medicines in Croatia. 
Even if you don't pack your first aid kit, definitely don't skip buying the necessary components on arrival! Chances are, you won't need to touch it, but if you wake up at 3am with a killer headache or food poisoning, you won't have time to find a pharmacy. These are the medications I don't travel without:
Painkillers: I always travel with a pack of 

paracetamol

and also a pack of

ibuprofen

, just in case. They're ideal for headaches, period pain, and muscle pain. I rarely use them all, but it's reassuring to know they're there if I need them

Imodium

: This is so, so essential. I have extremely bad luck with getting diarrhoea on the road (a fact about me that is truly mortifying). Imodium is a life-saver and has, on numerous occasions, saved me big time. On my most recent trip to Portugal I forgot to pack Imodium and, as luck would have it, I got seriously sick. If someone from the hostel hadn't kindly gone to the pharmacy for me I would have had a very bad day indeed. Lesson learnt!
I also pack some

electrolytes

in case I've been hit with sickness or diarrhoea to speed up my recovery.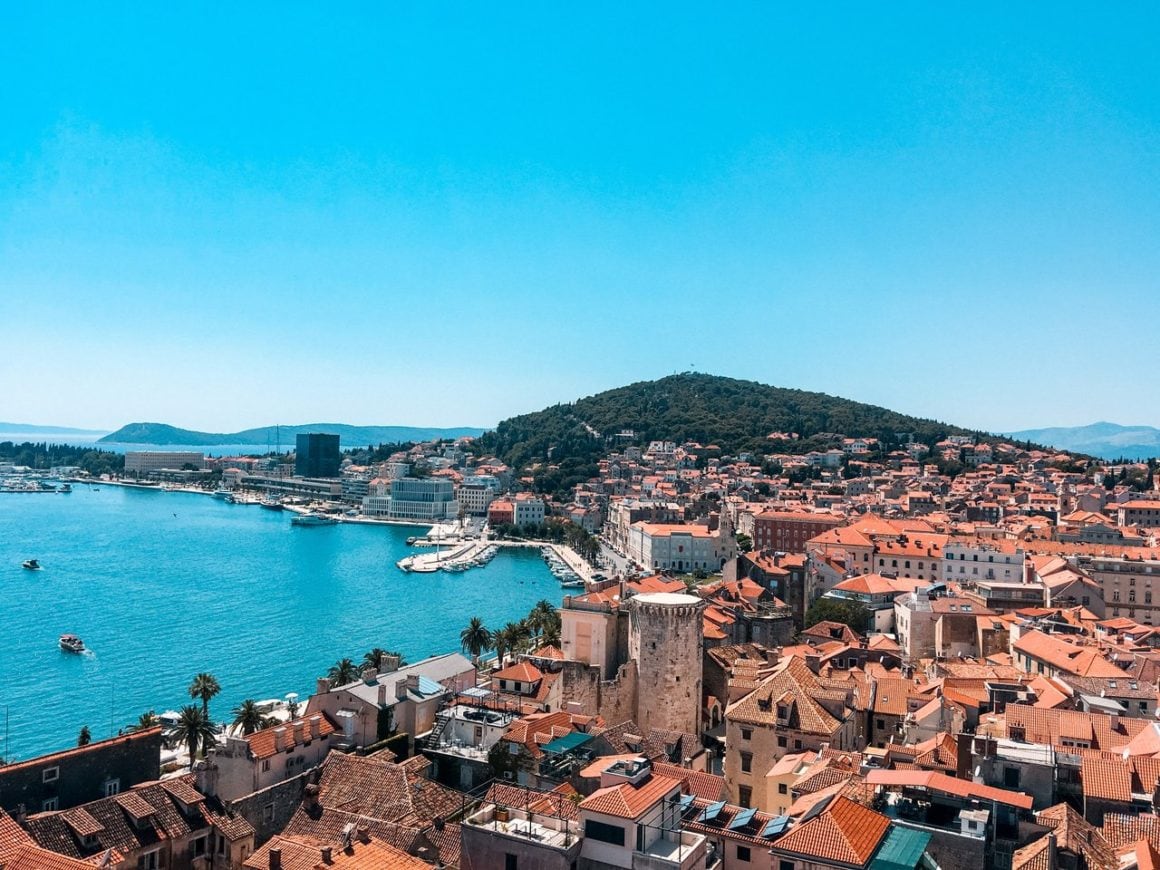 Travel Technology for Croatia
I never carry much tech with me when I travel, and this has always worked out well for me. It means I never have to worry about any expensive belongings getting broken or stolen! There are, however, a few pieces of tech I couldn't travel without:
Toiletries for a Trip to Croatia
If you're travelling with a carry-on, skip most of these and buy them in Croatia. If you're travelling with hold luggage, here is what you'll need:
Toothbrush and toothpaste
A razor: I pack one reusable razor
Roll-On Deodorant
SPF 30+ sunscreen: There's a real risk of sunburn in summer in Croatia. Yes – even if you're careful! Obviously, staying out of the sun is the best way to protect yourself, but you'd miss out on a lot of fun! Sunscreen is the next best thing. Always check the UVB rating. I recommend this sunscreen, which is rated highly for sun protection. I also use this hair sunscreen around my hairline because my parting always burns.
After-sun care: Aftersun is essential for recovering from time spent in the sun. It keeps my skin moisturised and healthy whilst I travel. 
Shampoo and conditioner
Shower gel or soap: if you're travelling with a carry-on, solid soap is ideal for limiting your liquids. 
Extras You'll Need on Your Croatia Packing List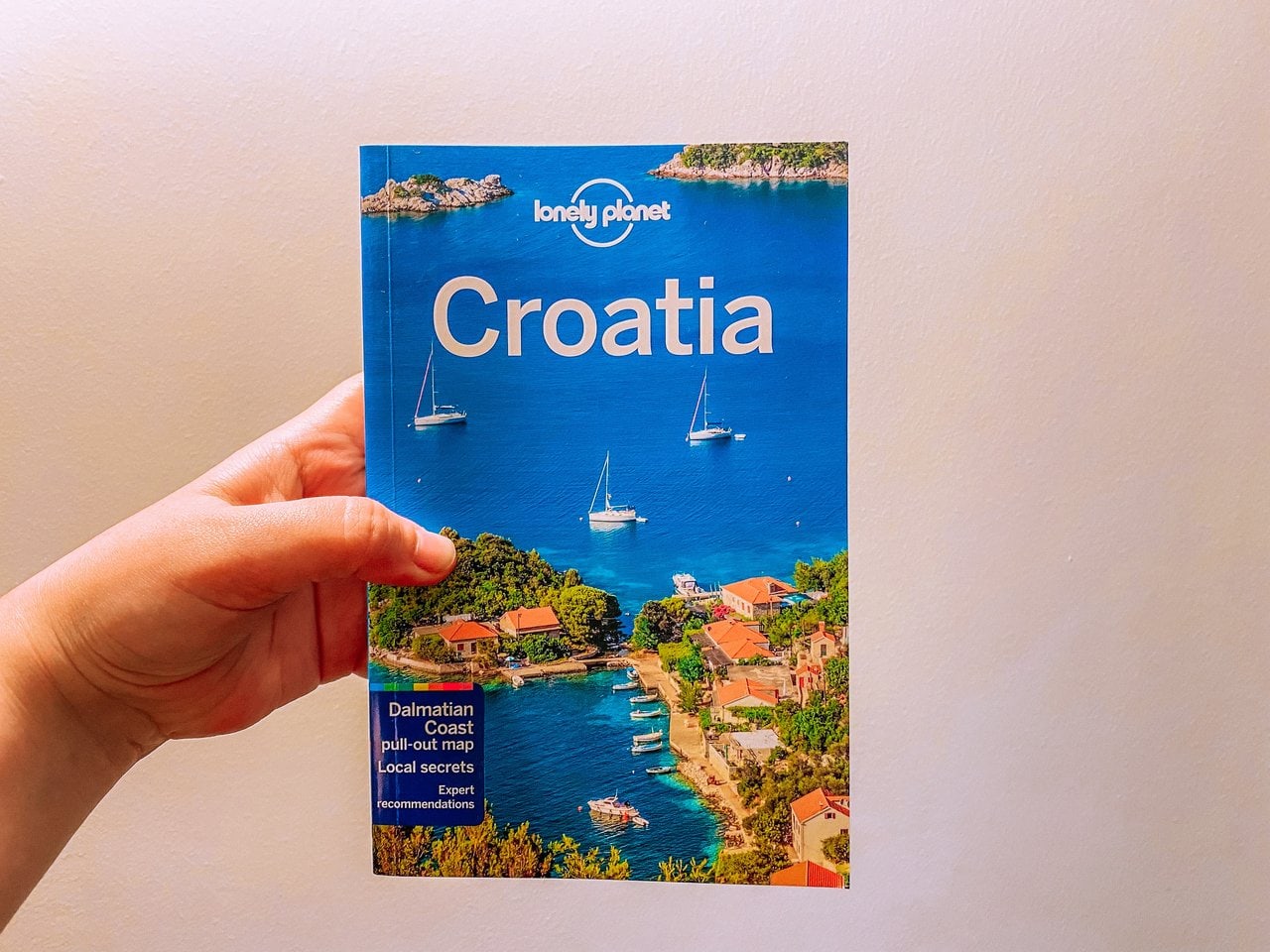 A Croatia guidebook

: I am a big Lonely Planet guidebooks fan and I actually collect them! They're a fabulous way to get inspiration and ideas for my trip, and I make notes in them whilst I'm on the road. This makes it such a great souvenir and reminder of my trip! 
Contact lenses/glasses: Obviously this won't be relevant for everybody, but if you need glasses or contact lenses, don't forget to pack them! 

A waterproof phone lanyard

: if you want to swim but don't want to leave your valuables unattended I feel you. Enter, the waterproof phone lanyard! This small, see-through case has enough space to hold your phone, money and keys, and it has a clip so that it's totally waterproof! This means you can keep your valuables with you at all times. It offered me great peace of mind when I went for a swim. I also love that the case is see through, so you can take selfies and videos underwater!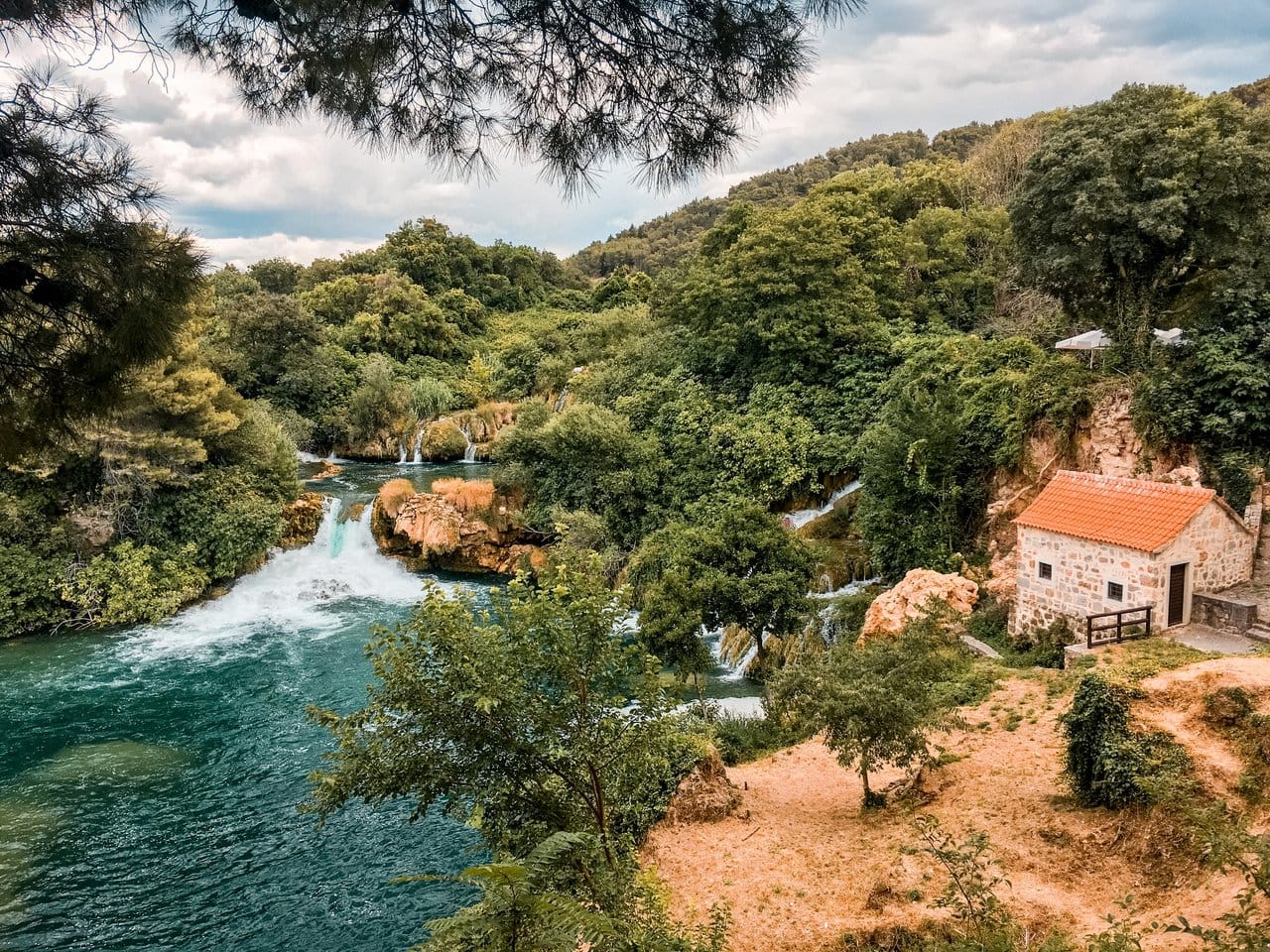 Travel Insurance for Croatia
I would NEVER travel without insurance, but the number of people who either choose not to get it, or just completely forget to, is alarming. Some people just think that they don't need it, and I understand. It's easy to think that as long as you're sensible everything will be fine.
The thing is, though, bad luck happens to even the best of us. It's often totally out of your control.
It's times like these when travel insurance swoops in, superman-style, to save the day. Need to get a last-minute flight home for a family emergency? Get your wallet stolen? The airline loses your luggage? They're all nightmare situations that are totally not your fault, and your travel insurance will have your back.
I felt very safe in Croatia. It's super unlikely that anything bad will happen to you there, but I would even get insurance to travel to the safest country in the world just for the peace of mind.
I always recommend World Nomads. They're experts at fun and adventurous travel and cover a ton of fun activities without any additional premiums. For backpackers and budget travellers, World Nomads is probably the most popular insurance in the world.
They have two different plans – standard and explorer. Unless you're renting a car or planning an epic trip in Croatia doing every adventure activity ever, the standard plan is definitely enough.
Getting travel insurance is so essential, and I really hope I have convinced you to purchase it if haven't already. It's way more affordable than paying out-of-pocket for unforeseen circumstances, and it has the potential to save you from countless hellish situations. Add your travel details below to get a quick quote!
If you can't afford insurance, you can't afford to travel. That's the cold, hard truth!
---
That's everything you need to pack for a carry-on trip to Croatia! It's such a fabulous country and I can't wait to get back there to explore more. I have no doubt that you're gonna have an incredible time there. 
I hope you found this Croatia packing list helpful! Please let me know in the comments if there's anything else you want to know.
Have a great trip!
Liked this post? Pin it!