There is a good chance that this post contains affiliate links. If you make a purchase through them, I may receive a small commission at no extra cost to you! As an Amazon Associate, I earn from qualifying purchases. As ever, all opinions are my own.
Most visitors to Croatia think that, since Croatia is a European country, the Croatian currency is the Euro. Right?
Well, as of 1 January 2023, it is indeed!
Before Croatia joined the Schengen Zone on 1 January 2023 the Croatian currency was the Croatian Kuna. However, as of 2023, the currency in Croatia is now the Euro. So, what does that mean for travellers, and is the Croatian Kuna still accepted in Croatia?
In this post I'll share everything you need to know about it before your trip!
What Currency Does Croatia Use in 2023?
In 2023, Croatia uses the Euro as its official currency. That means that the Croatia currency code is EUR. One unit of currency is one Euro, with each Euro divided into 100 cents.
The name of the currency used in Croatia before the Euro was called the Croatian Kuna, which was in use from1994 until 31 December 20222. Its abbreviation was HRK. One unit of Croatian kuna was one Kuna, with each Kuna divided into 100 lipas.
I'm telling you this because, since Croatia's currency has changed so recently, many travel guides, travel vlogs and websites will not yet have been updated. They may therefore still list the prices in Croatian Kuna.
Euros in Croatia
You can get Euro banknotes in 5, 10, 20, 50, 100, 200 and 500, but I have never seen any 200 or 500 Euro notes and you will struggle to be able to spend them as they're quite rare.
Before 2022, when the Croatian money was still the Croatian kuna, banknotes came in denominations of 5, 10, 20, 50, 100, 200 and 500. I don't remember seeing any 500 Kuna notes during my time in Croatia.
Croatian kuna coins came in denominations of 1, 2, 5, 10, 20 and 50 lipa or 1, 2, 5 and 25 Kuna. It's was rare to come across 1 or 2 lipa coins as their low value prompted them to stop being made.
Can You Still Pay In Kuna in Croatia in 2023?
You're only able to pay with Croatian Kuna in Croatia until 15 January 2023. After this date, you can only pay for things in Croatia in Euros. That said, you are able to exchange any Croatian Kuna you may have for Euros at Croatian banks in Croatia until 31 December 2023.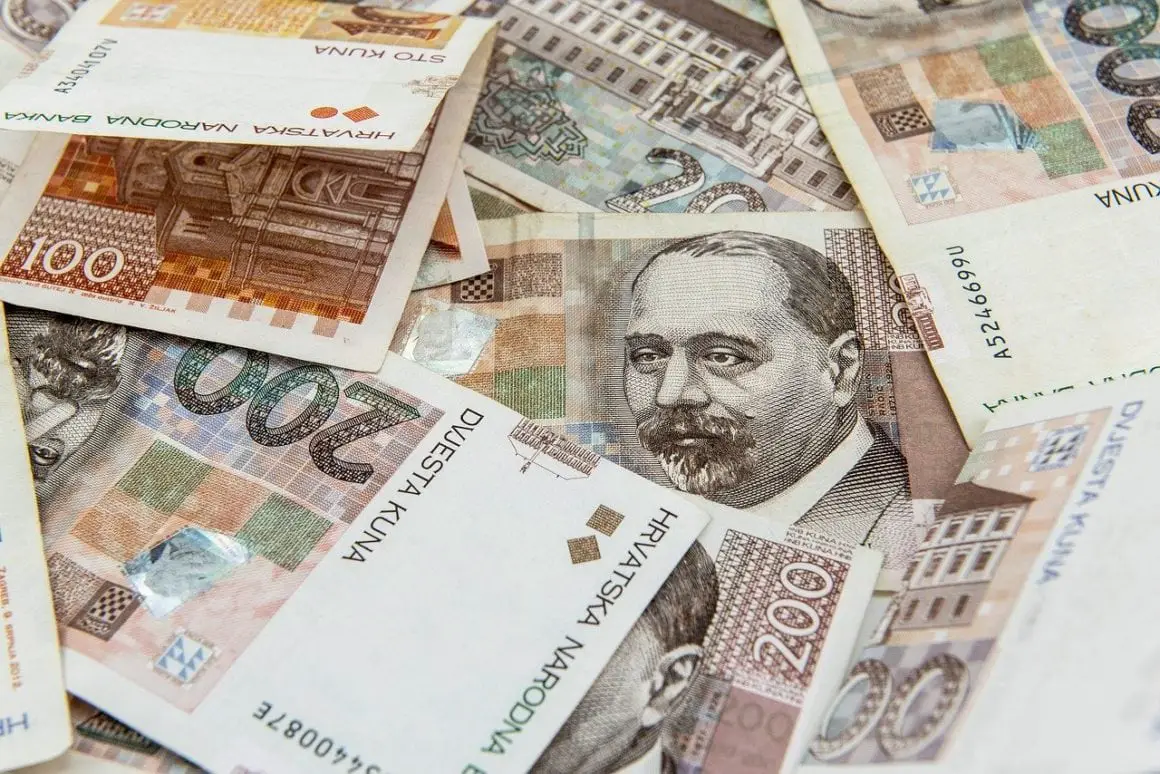 Can You Use Euros in Croatia?
Euros are now the official currency of Croatia, so Euros are the currency you should use in Croatia!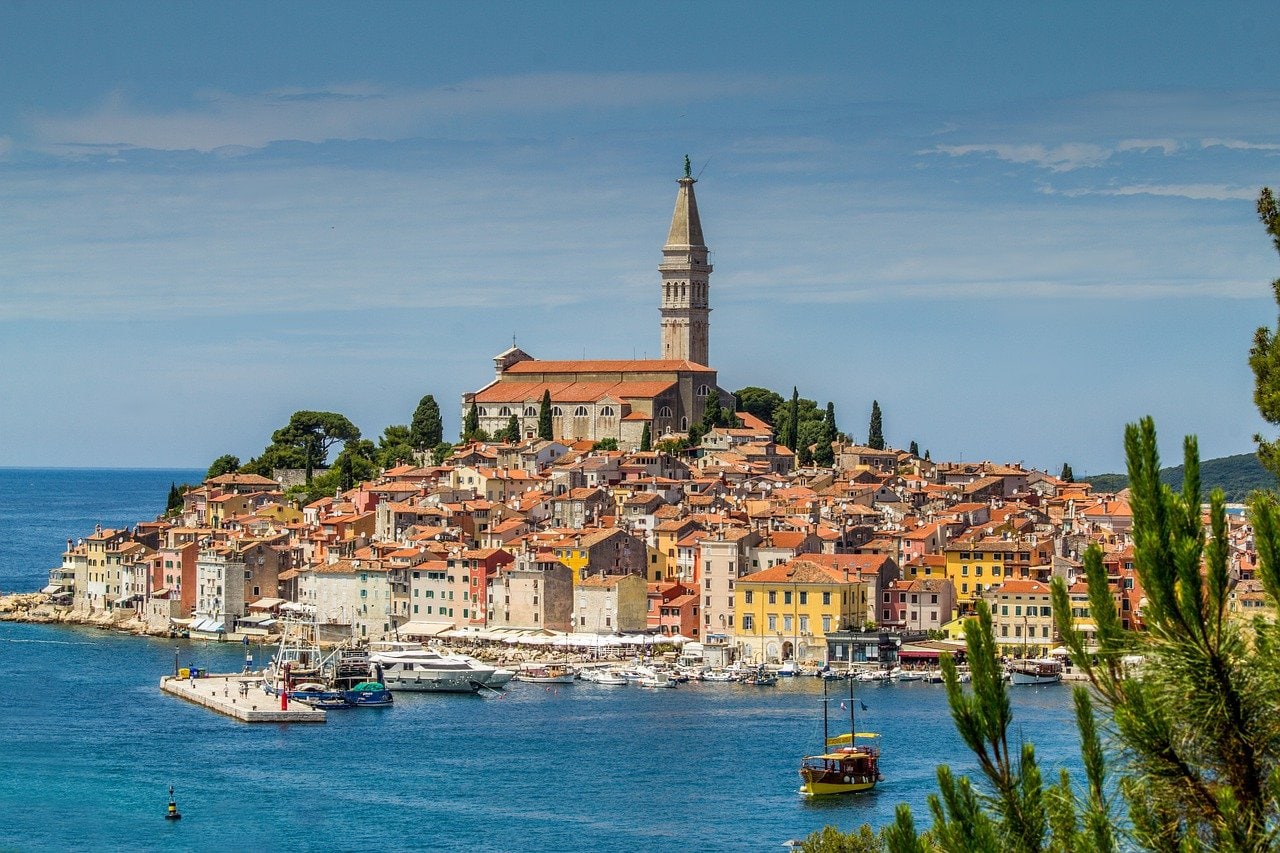 Can I Get Croatian Currency in the US/UK/etc?
You can get Croatian currency in the UK, US and other countries, and it's good to arrive in the country with a small amount just in case your card doesn't work in the ATM Machines (it's possible!).
It's very easy to get Euros in the UK, US, Australia and so on since so many tourists from these countries visit Europe every year. All bureau de change counters and Post Office branches will have Euros in stock, or you can order it online to go and collect it.
I recommend taking around 50 Euros with you to Croatia as an emergency fund, and then, provided you have a travel debit or credit card that doesn't charge you for foreign withdrawals, withdraw the rest of your cash from an ATM on arrival. You'll usually get a better exchange rate that way.
What is the Exchange Rate for Euros to Pouds/USD?
1 Euro is around 0.88 GBP or around 1.05 USD. At the moment Euros and Dollars have pretty much the same value, which should make things easy for US travellers!
In terms of the Croatian Kuna, as of 3 January 2022, 1 Croatian Kuna was 0.14 UDD, 0.13 Euro and 0.12 GBP.
To be able to keep up with the currency conversions and work out how much things will cost in your own currency I recommend downloading the XE Currency app on your phone before you travel, which will give you up to date currency calculations.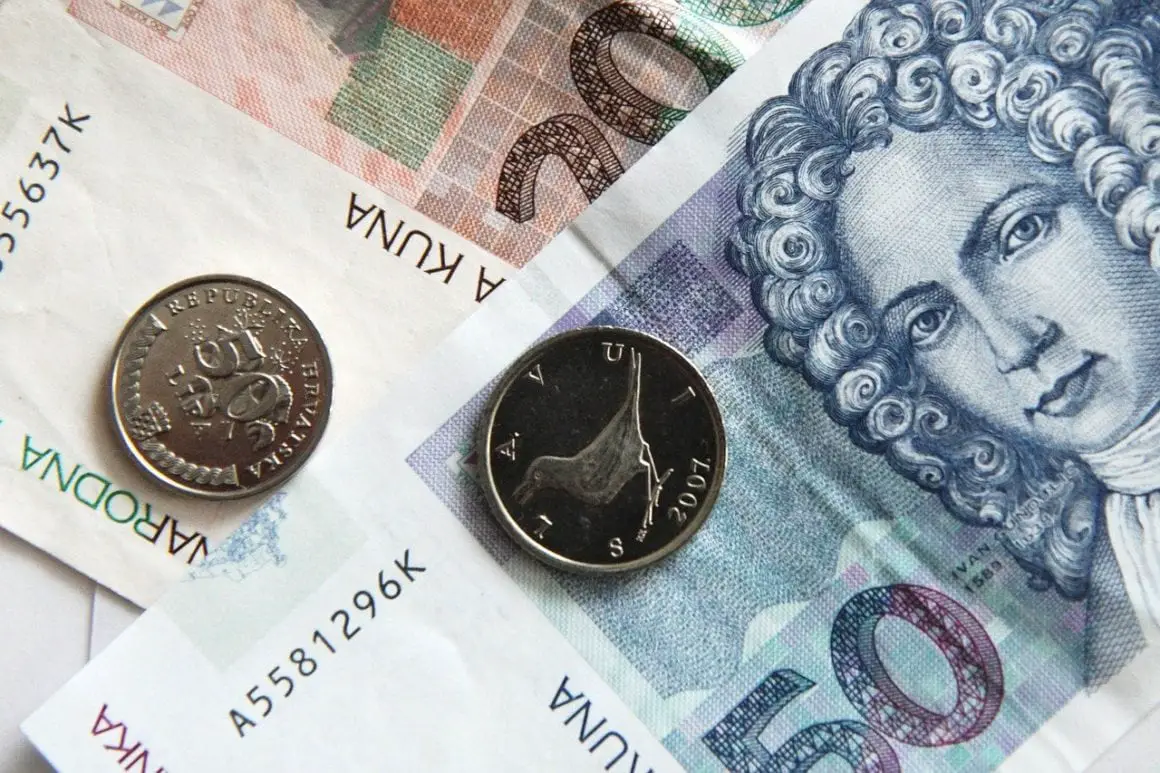 How to Get Euros in Croatia
In Croatia it's simple to get your hands on the local currency. The best way is to take a bank card that has no international withdrawal fees (I use Starling Bank, but I've heard equally good things about Monzo) and withdraw cash from any bank ATM. This usually gives you the best conversion rate.
There are also banks and currency counters across the country which will happily convert your cash notes of other currencies into Euros, although you may lose out slightly as the exchange rate is not usually as good as at ATMs.
Can You Use Credit Cards In Croatia?
You can sometimes use credit cards in Croatia. For restaurants, bars and hotels in larger cities, ferry tickets, and chain supermarkets, you can usually pay by card. You can almost pay by card or online for tours, and I remember being able to pay for my 5 Island tour from Split online.
The further off the beaten path you go, though, or the more traditional the establishment you're visiting is, the more likely it will be that you'll have to pay with cash.
The COVID situation has started to change this, but in general in Croatia expect to make plenty of payments in cash. It's also worth noting that if you're going to some off the beaten path islands like Veli Drvenik you'll struggle to find a reliable ATM. Withdraw all your cash in advance!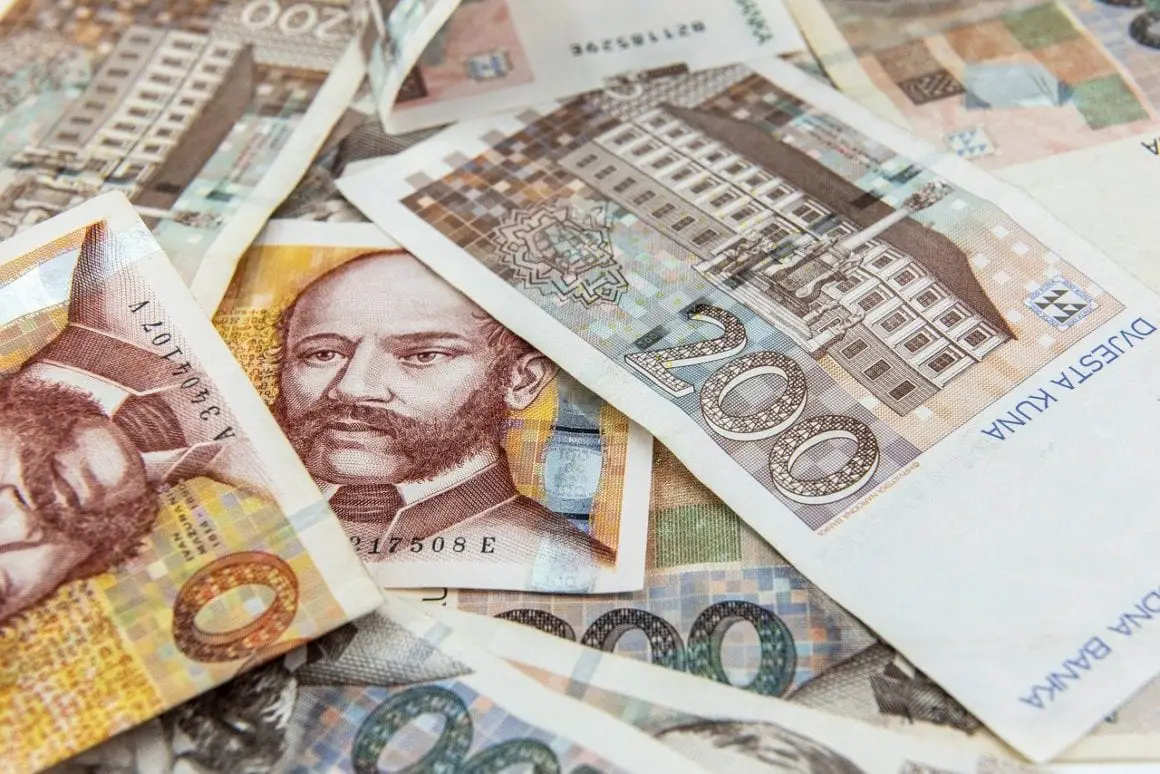 How Much Should I Budget For a Trip to Croatia?
Obviously how much you should budget for a trip to Croatia totally depends on your itinerary and travel style, but it's important to remember that Dubrovnik, Split, and Croatian island hopping (I'm looking at you, Hvar) can be pretty expensive. Especially in summer, when prices are similar to those in Western Europe!
Croatia is far more expensive than the rest of the countries in the Balkans. The cost of travel here is a far cry from the cost of travel in Albania, for example!
I recommend doing some research on prices in the various Croatian destinations you're planning to visit and then calculating a budget based on that. If you're visiting in summer, I'd probably add 25%+!
To get a better idea of how much you should budget for your trip to Croatia I recommend Budget Your Trip. This helpful website shows the average price of things like groceries, taxis and hotels in Croatia so you can work out how much to budget.
I often find their prices slightly high, but I am quite a frugal traveller. Plus, it's better to go to Croatia with too much money rather than not enough!
FAQs About Croatia Currency
What is the Best Currency to Use in Croatia?
The best currency to use in Croatia is the Euro. The Croatian Kuna is no longer accepted in Croatia and it is not possible to pay for things in US Dollars in Croatia.
What is the Official Currency of Croatia?
The official currency of Croatia is the Euro. It became the country's official currency on 1 January 2023, when Croatia joined the Schengen Zone.
What Currency did Croatia Use Before the Euro?
Before the Euro, Croatia used its own currency, called the Croatian Kuna. This was replaced by the Euro as the official currency of Croatia on 1 January 2023.
Can I Use Euros in Dubrovnik?
Euros are the best currency to use in Dubrovnik, and you'll find that all prices are listed in Euros and everywhere accepts Euros. That's because the Euro is the official currency of Croatia.
More Croatia posts:
I hope this blog post helped you to prepare for your trip and better understand what currency is used in Croatia. In summary – the Euro (EUR) is the currency of Croatia, but you can still exchange any of the old currency, Croatian Kuna, at Croatian banks until the end of 2023.