There is a good chance that this post contains affiliate links. If you make a purchase through them, I may receive a small commission at no extra cost to you! As an Amazon Associate, I earn from qualifying purchases. As ever, all opinions are my own.
Deal is hardly the most famous seaside town in Kent, but it's certainly a lovely place to spend a summer afternoon. Situated on the East coast of Kent, in between Margate and Dover, Deal has been an up-and-coming destination for a few years now, and there are a few things to do whilst you're here that you can't miss.
Don't get me wrong here – Deal is a small town, and there definitely aren't a million things to do. However, if you're looking for a relaxed day out at the seaside, or an easy day trip from London, Deal is the perfect answer. It's compact, it's laid-back, its seafront is pretty, and it has brilliant fish and chips and craft beer. What more could you want from a day trip?
Without further ado, here are my recommendations for the very best things to do and see in Deal, Kent, to help you plan your trip!
Best Things to Do in Deal, Kent
Deal Castle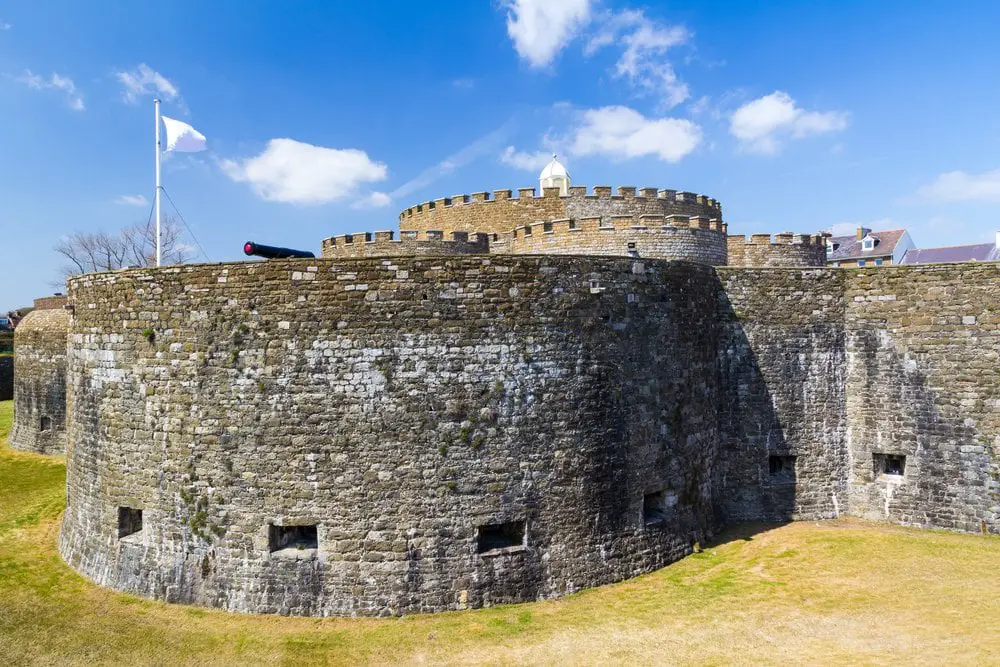 If you are looking for one of the top things to do in Deal, then head straight on over to the famous Deal Castle. Built between 1539 and 1540, the Castle was constructed on the order of King Henry VIII. It's a fabulous example of Tudor architecture, and it's one of the most underrated castles in Kent.
The castle was originally built as an artillery castle, a defensive structure that housed the heavy guns of the time. It's also placed overlooking the coast, making it a very strategic location for defending against attacks.
Most of the castle is open for visitors to explore, from its storerooms to the tunnels that run below the surface. Inside, you'll find exhibitions, activities, artefacts, and much more. Unlike many of the castles in Kent, you don't need all day to explore Deal Castle. One or two hours will be plenty.
The castle costs £7.90 to enter for adults and £4.70 for kids. 
Art Galleries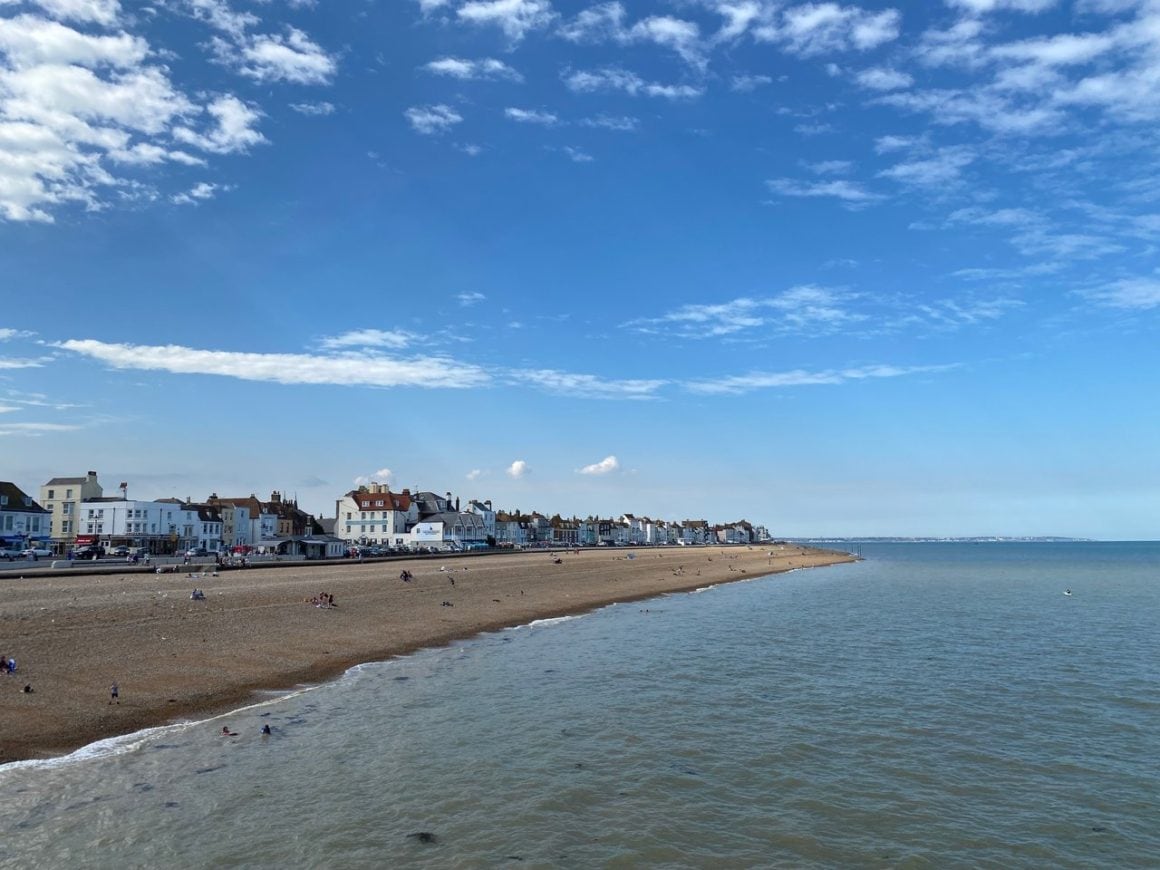 Deal is fast becoming the "new Shoreditch", and, as London prices push artists out of the city, more and more are making Kent coastal towns like Deal their home. Because of this, Deal is now home to a variety of independent art galleries. These quirky galleries are great attractions to visit on your trip to Deal! 
Popular art galleries include Taylor-Jones & Son, Linden Hall Studio, Don't Walk Walk Gallery, and South East Open Art Studios. Each art gallery has its own focus, so if you're super into your art it's worth doing some research beforehand. Whether you want to explore contemporary artwork or view a more punk rock-inspired photography studio, you'll find a gallery right for you.
Deal Pier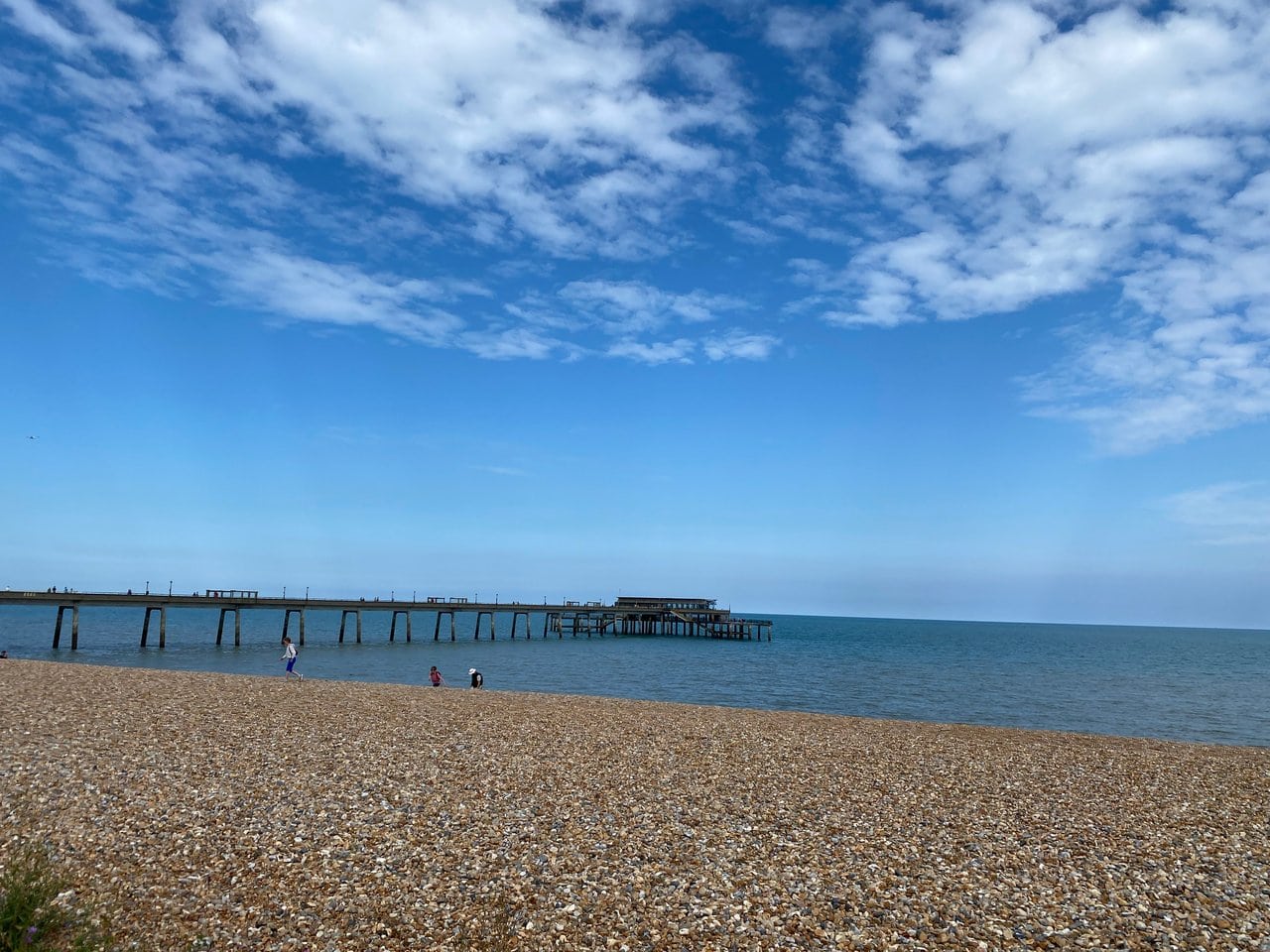 A stroll along Deal Pier is a must for any visitor as it gives you some of the best views over the town! On a sunny day, there's no better place to be.
Deal Pier was built in 1838, but it was destroyed during World War II. The pier that stands today was rebuilt and reopened in 1957, and nowadays live bands play on the pier most Sundays. It's very cute!
At the end of the pier you'll find the Deal Pier Kitchen, which looks stunning! Not only do visitors benefit from 360-degree views over the sea, but the restaurant also serves up stunning local produce, including steak, lobster, and a varied brunch menu.
As well as strolling along the pier, many people head here to go fishing, and it even holds a "fish of the month" competition. You have to pay a small fee to fish here, depending on the season and time you're visiting, and there are also frequent opportunities to go Saturday midnight fishing here.
Walmer Castle and Gardens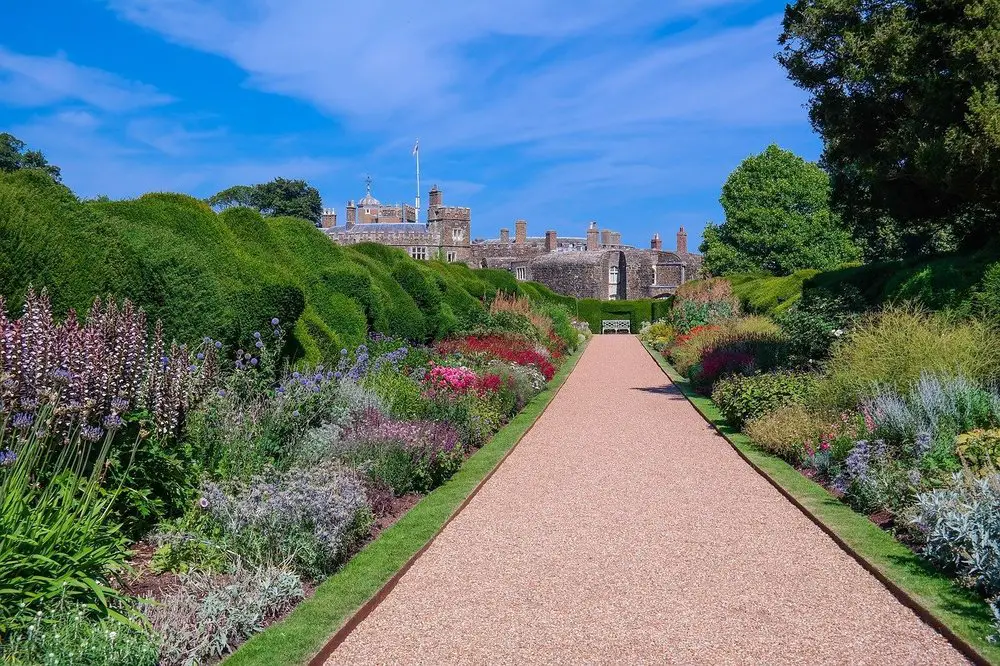 If you fancy some physical activity during your visit to Deal, then try out the cycle path that connects Deal Castle with Walmer Castle. The path is 16 kilometres long and runs next to the beachfront. It's the perfect way to connect a great day out at two of Kent's most historical sites.
Walmer Castle and Gardens has recently been restored, and now the historic site has been brought back to life. The castle was initially built, like Deal Castle, as part of Henry VIII's chain of England's coastal defences to prevent an invasion from France. It later became the home of the Lord Warden of the Cinque Ports, and later The Duke of Wellington.
The castle is popular with Queen Elizabeth, who regularly visits Walmer Castle. Due to the history of Walmer Castle and Gardens and its continued popularity, it remains one of the top things to do in Deal for anyone that loves the Royal family, history, and culture.
On a visit to the castle you can wander through its numerous staterooms and enjoy the eight acres of well-maintained gardens. Entry to Walmer Castle and Gardens costs £12.60 for adults and kids cost £7.60.
Betteshanger Park
You'll find Betteshanger Park in the countryside just outside of Deal. It is a 250-acre park that attracts locals from all over the region, making it one of the best things to do in Deal for people of all ages.
There are a tonne of different things to do in Betteshanger Park, but the most popular is cycling. There are bicycle hire shops around the park giving you the chance to ride around one of Deal's most beautiful areas in style. You can hire a bicycle and helmet for £7 an hour along with a £50 cash deposit or your driver's licence (to guarantee you don't run off with the bike!).
Betteshanger Park also hosts events throughout the year. You can spend a warm Kent evening watching a film at the open-air cinema or even camp there overnight, beginning in summer 2022. Betteshanger Park opens from 8am every morning and stays open until dusk, dusk seven days a week. 
If you love the outdoors, Betteshanger Park is definitely one of the best things to do in Deal.
Eat Fish & Chips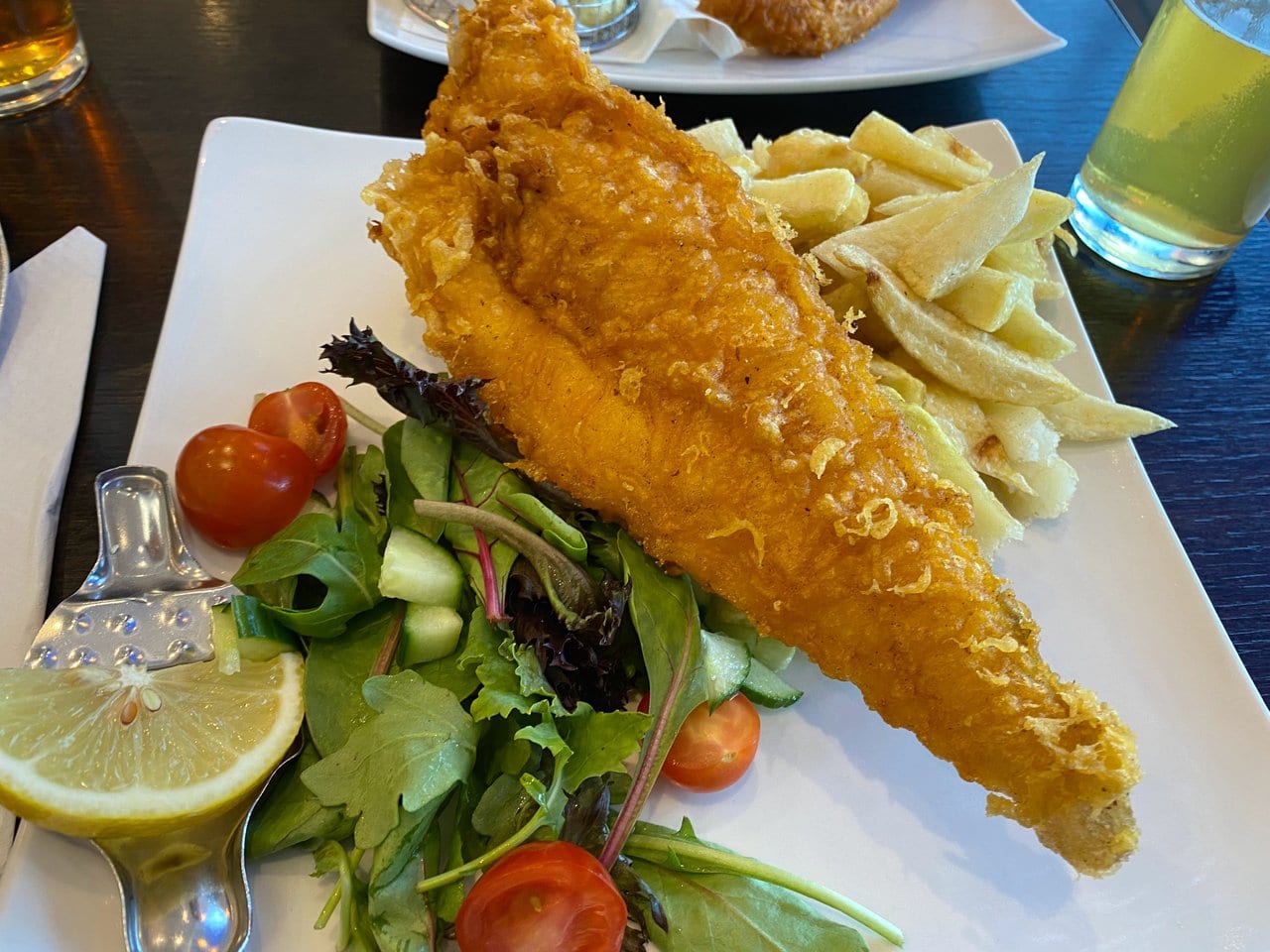 You can't visit the English seaside without eating fish and chips!
Obviously, given its seafront location, there are plenty of different fish and chip shops to choose from, but a local recommended that we go to the Sea View, and he certainly wasn't wrong! 
As well as serving up the traditional cod and chips this place serves up a variety of specials, including skate and chips. Skate is a type of fish I'd never heard of, but it was absolutely delicious and I recommend you give it a try whilst in Deal!
You can eat in at their beachfront cafe (which is what we did as it gets chilly on the Deal beachfront in the evenings – even in summer!) or just get your food to take away and eat it on the beach. Just beware of the seagulls!
Deal Beach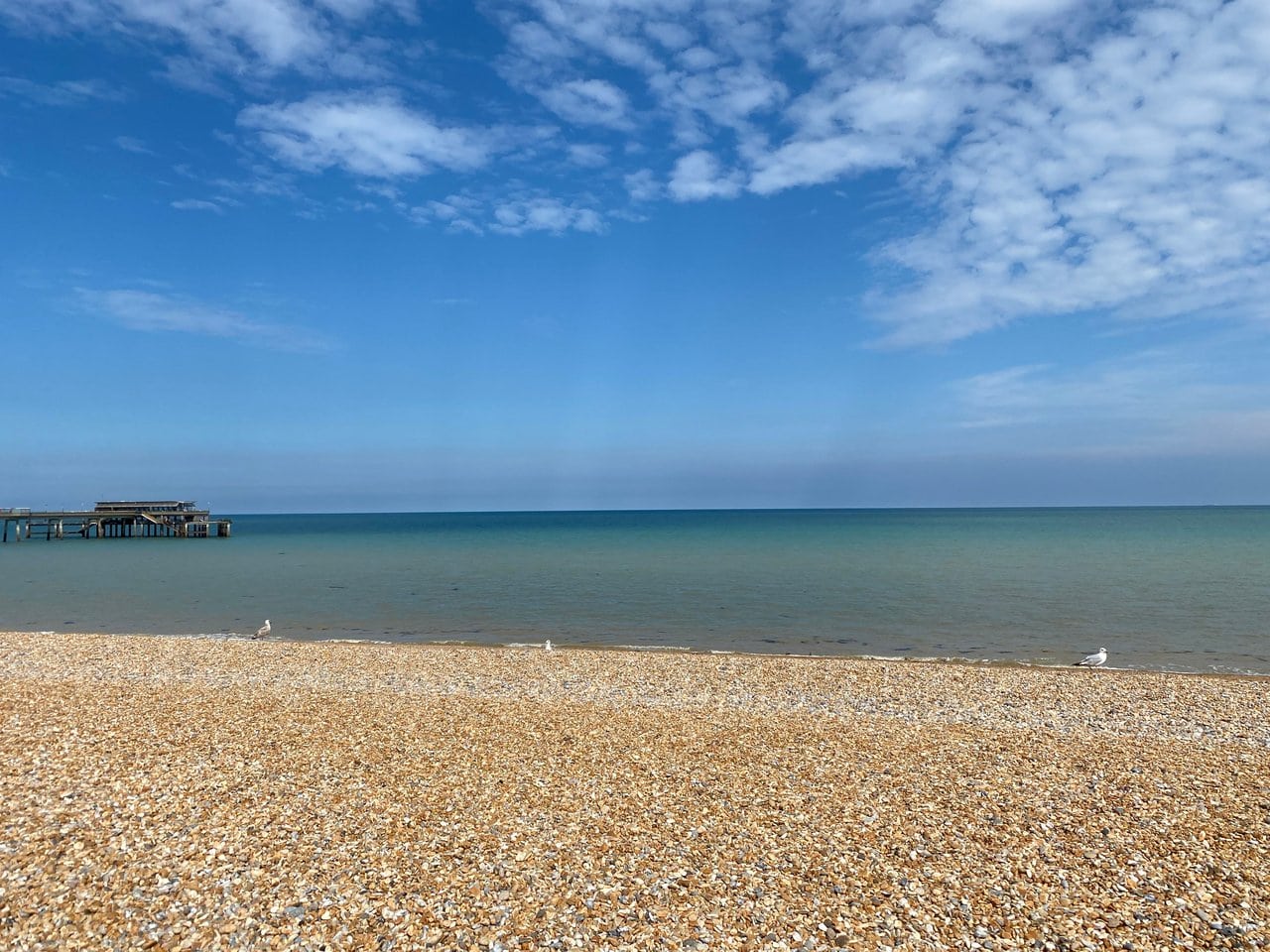 Of course, one of the things to do in Deal is to visit the beach in the summertime. The beaches around Deal are some of the prettiest in Kent. When the weather warms up, there is no better place to be than on the shore here!
There are five beaches around Deal, the most popular being Deal Beach, which is located just one minute away from the town centre. The beach is a pebble beach, which is typical for Kent and adds to the town's English seaside vibe.
Deal Pier is on the beach, so it's a logical next stop after you've spent some time soaking up the sun. The Deal promenade stretches the length of the beach and you'll pass plenty of wooden fishing boats pulled up on the pebbles as you wander. A walk along the promenade is a great way to get your bearings in the town, and it offers some of the best photo opportunities in Deal.
Drink Craft Beer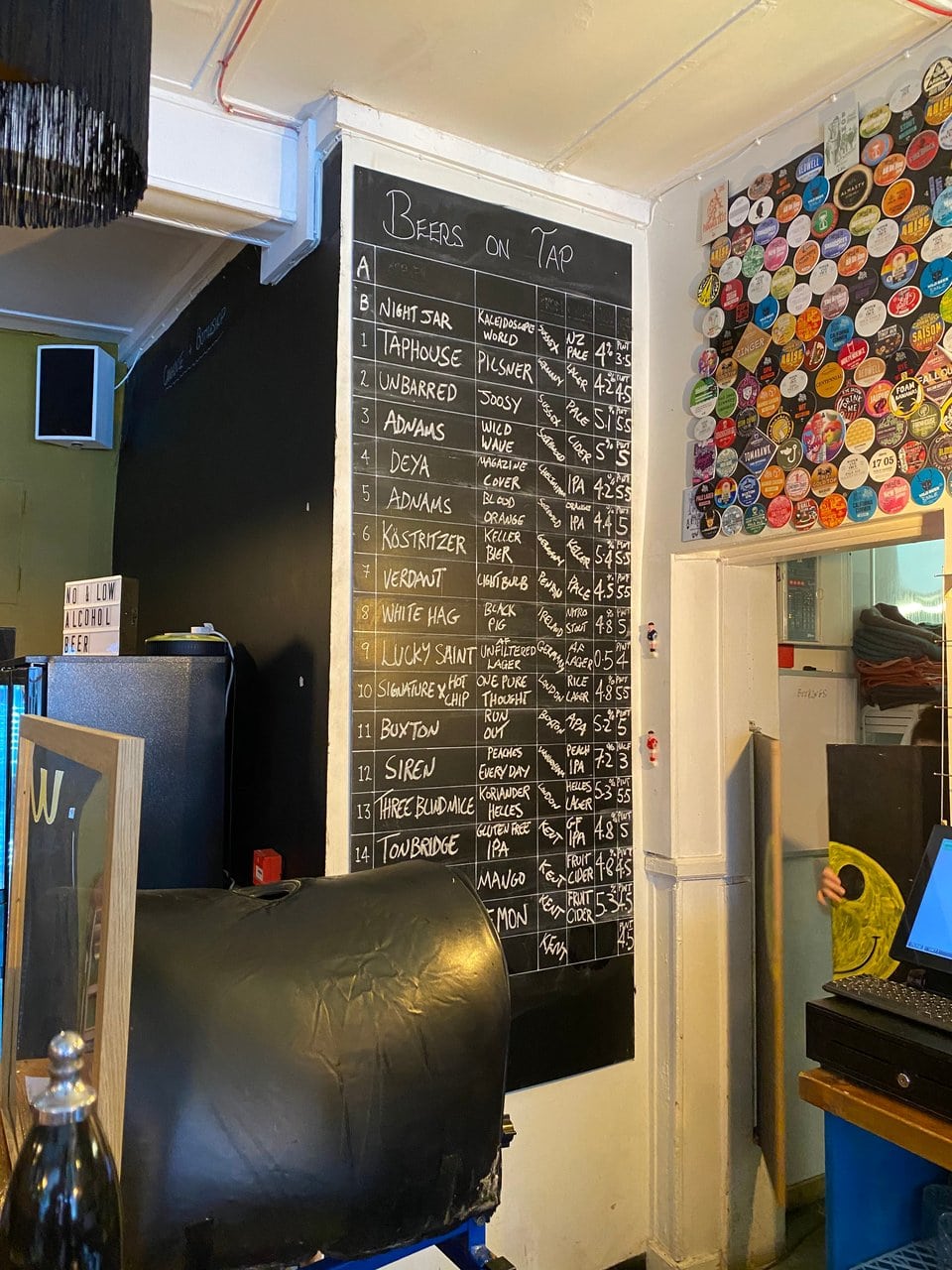 This isn't something I expected to do whilst in Deal, but I was very happy to find the Taphouse Beer Cafe!raft beer bar has a tonne of unique options, and you're welcome to taste as many as you like before you commit to one.
The service here is brilliant, their range of beers is great, and, most importantly, the prices are so much lower than in London! The bar's small beer garden is a suntrap, totally sheltered from the coastal wind, and it's easy to spend a few hours here on a summer afternoon and accidentally lose track of time!
Take the Train to Sandwich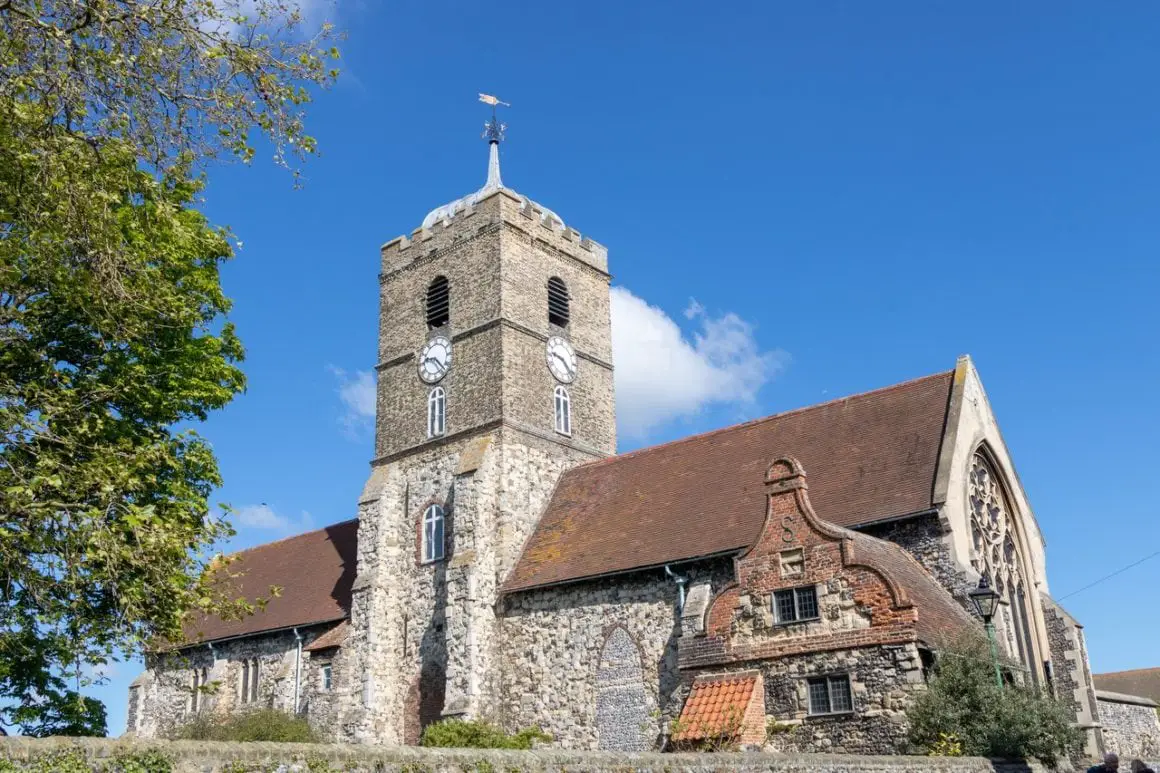 The small town of Sandwich is just a 7-minute train journey away from Deal, so it makes sense to visit both towns during your day trip. It's one of the best places to visit near Deal!
Sandwich itself offers visitors a taste of mediaeval England, with plenty of pretty buildings. It's a very idyllic Kent town and makes you feel like you're in a version of England that time forgot. 
The most essential thing to do in Sandwich is, of course, to eat a sandwich there! If legend is to be believed, John Montagu, the 4th Earl of Sandwich, allegedly invented it in the 18th century. The town celebrates this heritage with the annual Sandwich Festival towards the end of August each year.
Return train tickets from Deal to Sandwich cost £4.20.
How to Get to Deal from London
Getting to Deal from London is very easy, with direct trains running from St Pancras Station to Deal multiple times a day. The journey takes around 90 minutes each way, and day return tickets cost £35.70. If you book a few weeks in advance you'll be able to buy two single tickets for much cheaper!
Once you arrive at Deal train station the town centre is less than 5 minutes walk away.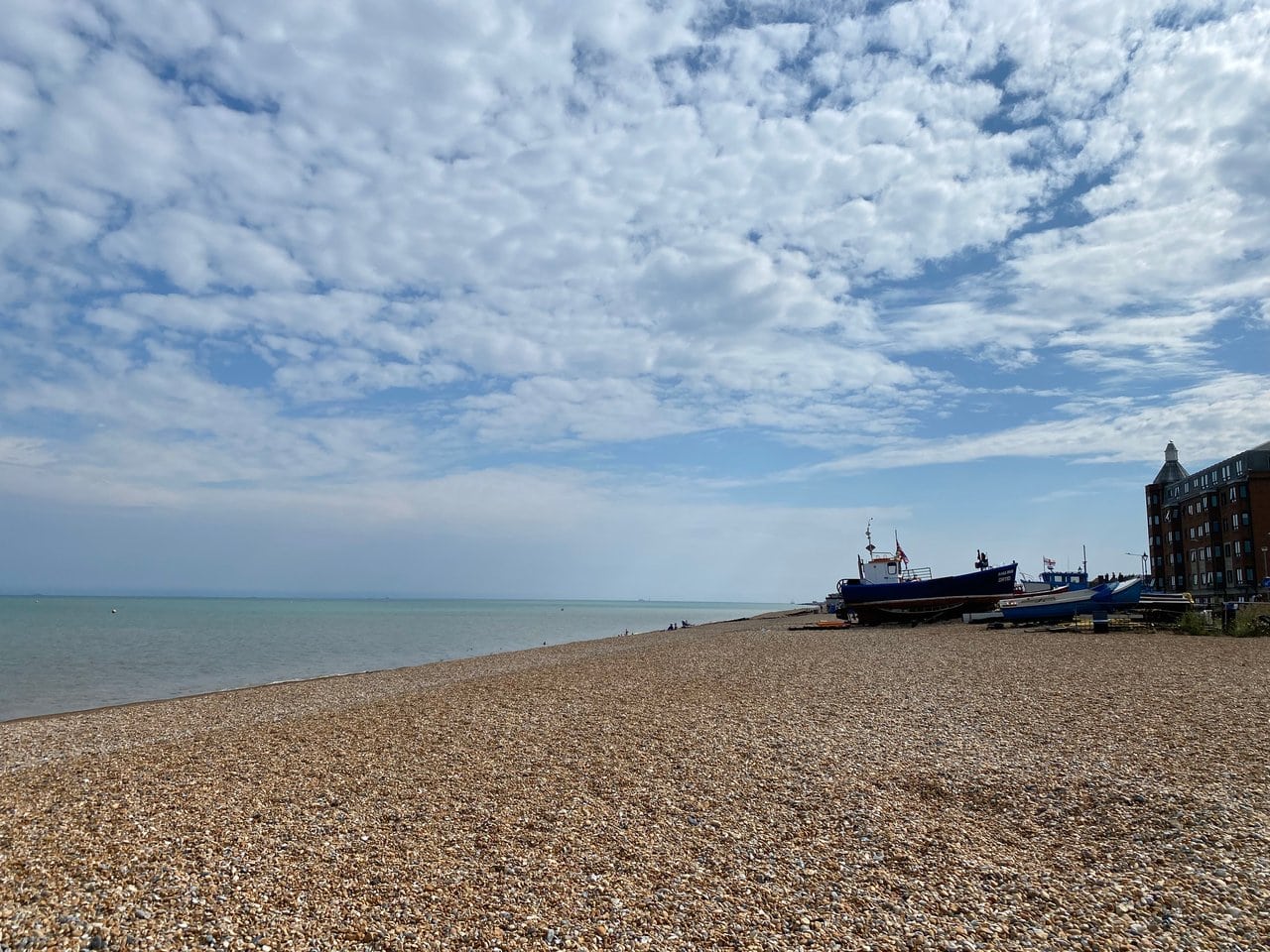 ---
Whether you're visiting Deal on a day trip from London, or as part of a longer trip in Kent, I'm sure you'll have a lot of fun! Like I said earlier, there aren't a million things to do in Deal, so in my experience you definitely only need one day there.
That said, it's still definitely worth visiting Deal to see Deal Castle, hang out at the beach, and wander along Deal Pier! If you stayed any longer you would definitely have to do day trips to other places in Kent, or else you'd simply run out of things to do!
Liked this post? Pin it!