There is a good chance that this post contains affiliate links. If you make a purchase through them, I may receive a small commission at no extra cost to you! As an Amazon Associate, I earn from qualifying purchases. As ever, all opinions are my own.
Thousands of people visit the royal palaces of London every year, but if you want to visit the very best royal residence of them all, you'll have to take a day trip to Windsor.
Buckingham Palace is the Queen's official residence, but recently, she has been spending most of her time at Windsor Castle. So, if you want to pay a visit to her Majesty herself, it's Windsor you'll need to head to!
Many visitors to Windsor don't actually realise that Eton, famous for the prestigious Eton College, is just across the river. That means that you're able to visit both towns on a one day trip from London, which is ideal!
I visited Windsor on a day trip a couple of weeks ago, and I had a fabulous time! Windsor is a lovely town, and I definitely recommend squeezing in a visit whilst you're in London. To help you plan the perfect day trip to Windsor and Eton I've written up this one day itinerary, covering all of the very best things to do and see!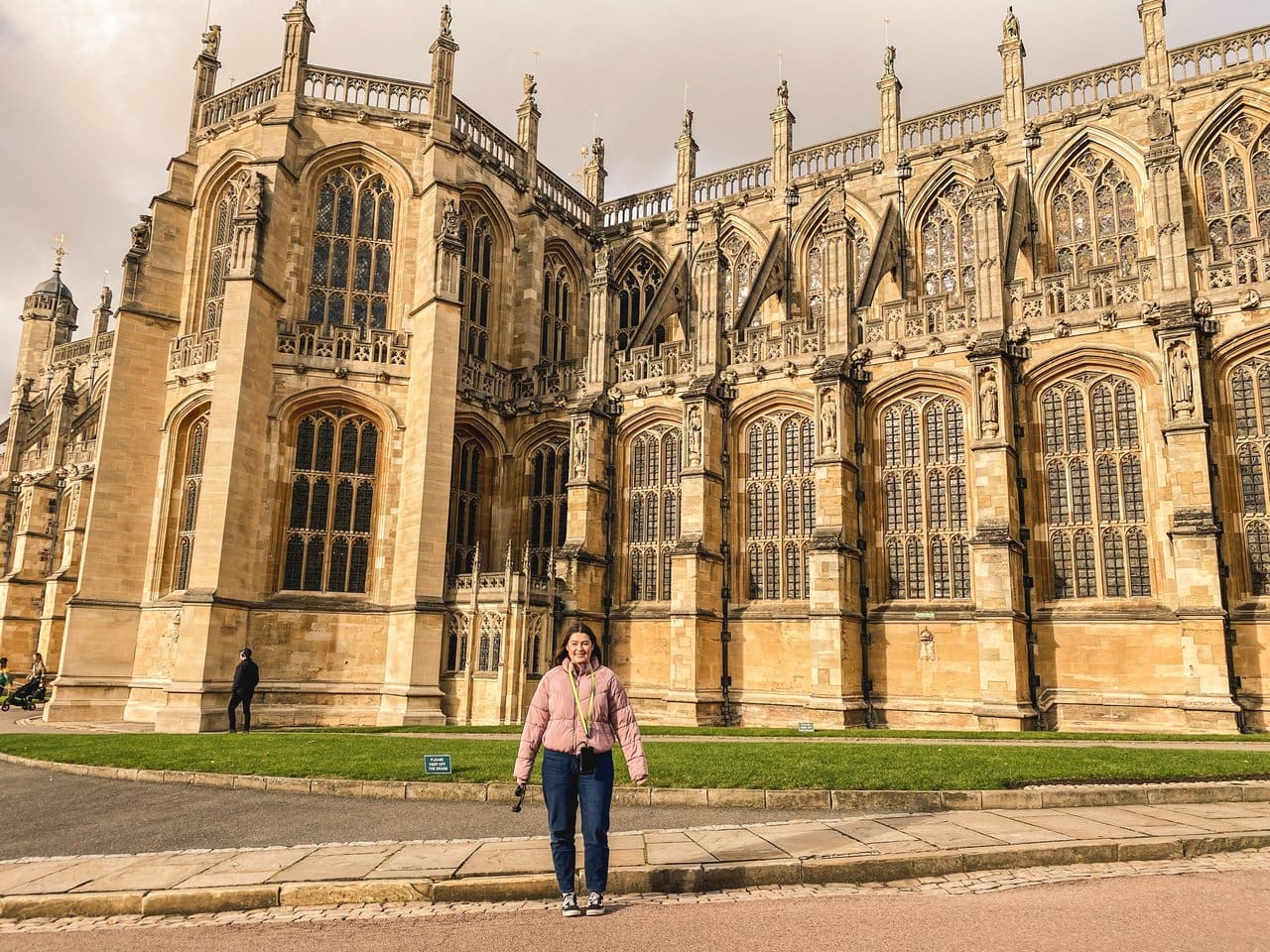 Day Trip From London to Windsor – How to Get There
Windsor is a super popular day trip from London since it's so easy and quick to get there. The train journey from London Paddington to Windsor & Eton Central (the main Windsor train station) takes around 42 minutes. You'll have to change trains at Slough, but it's only a small station so it's straightforward.
The best train ticket to get is an Off-Peak Day Return, which costs £12.30. You can use this ticket for any trains departing after 9.30am on weekdays, or at any time on weekends.
I always buy my train tickets from Trainline, and I highly recommend them. It's really convenient to get your train ticket directly to your phone.
Check train times and prices here!
Tours from London to Windsor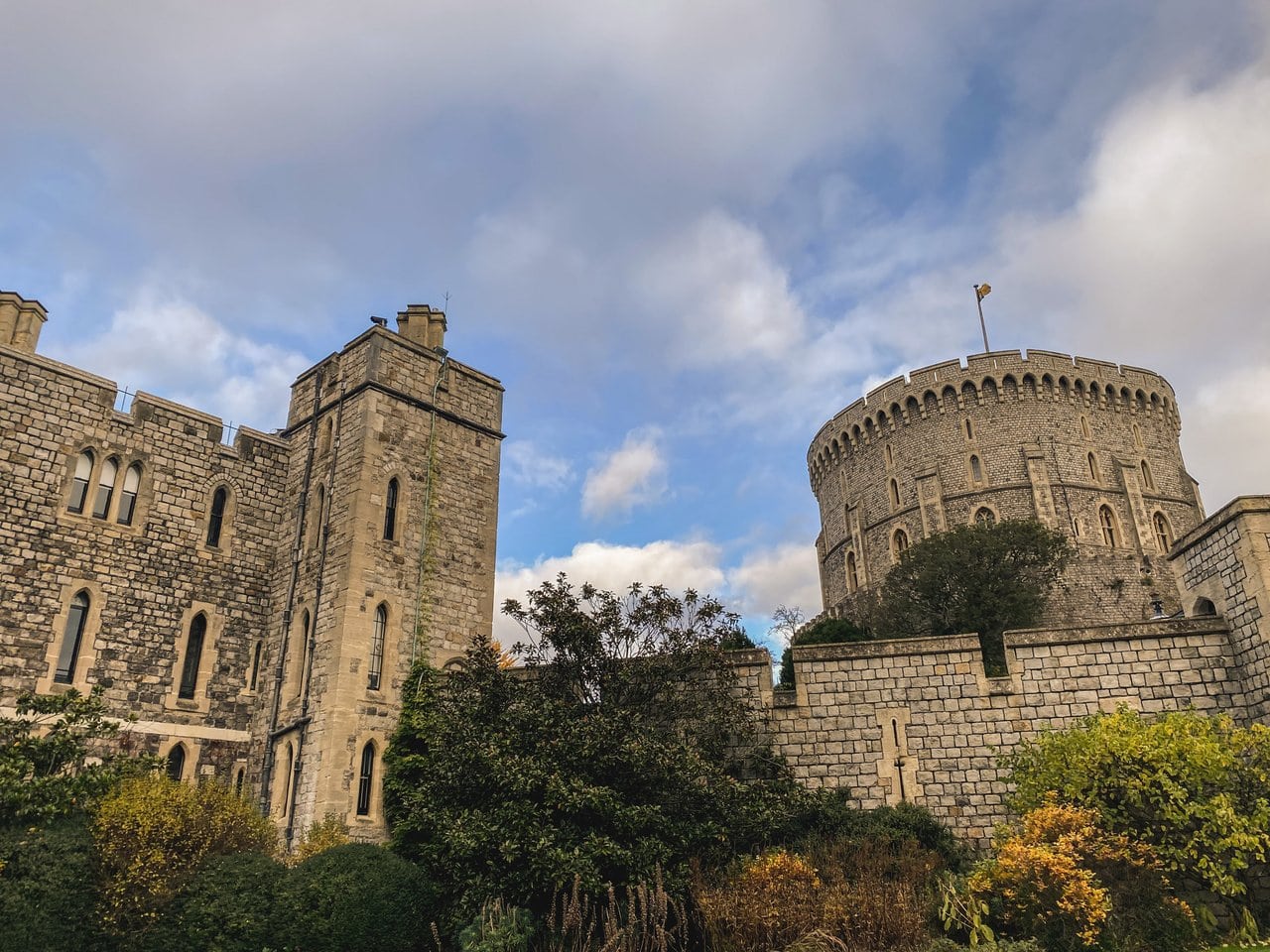 The only absolutely unmissable thing to do in Windsor is to visit Windsor Castle. This means you only need a few hours in Windsor if that's all you want to see. For this reason, it's ideal to combine a few different destinations in a one day trip! To do this, your best bet is to join a tour.
This full-day tour departs from London and takes you to Windsor Castle, Stonehenge and the stunning city of Bath. Your tour guide will provide you with all the information you need, and you'll visit three awesome destinations in one day.
The tour lasts for around 10 hours and costs £65. Click here to book your place!
Windsor & Eton One Day Itinerary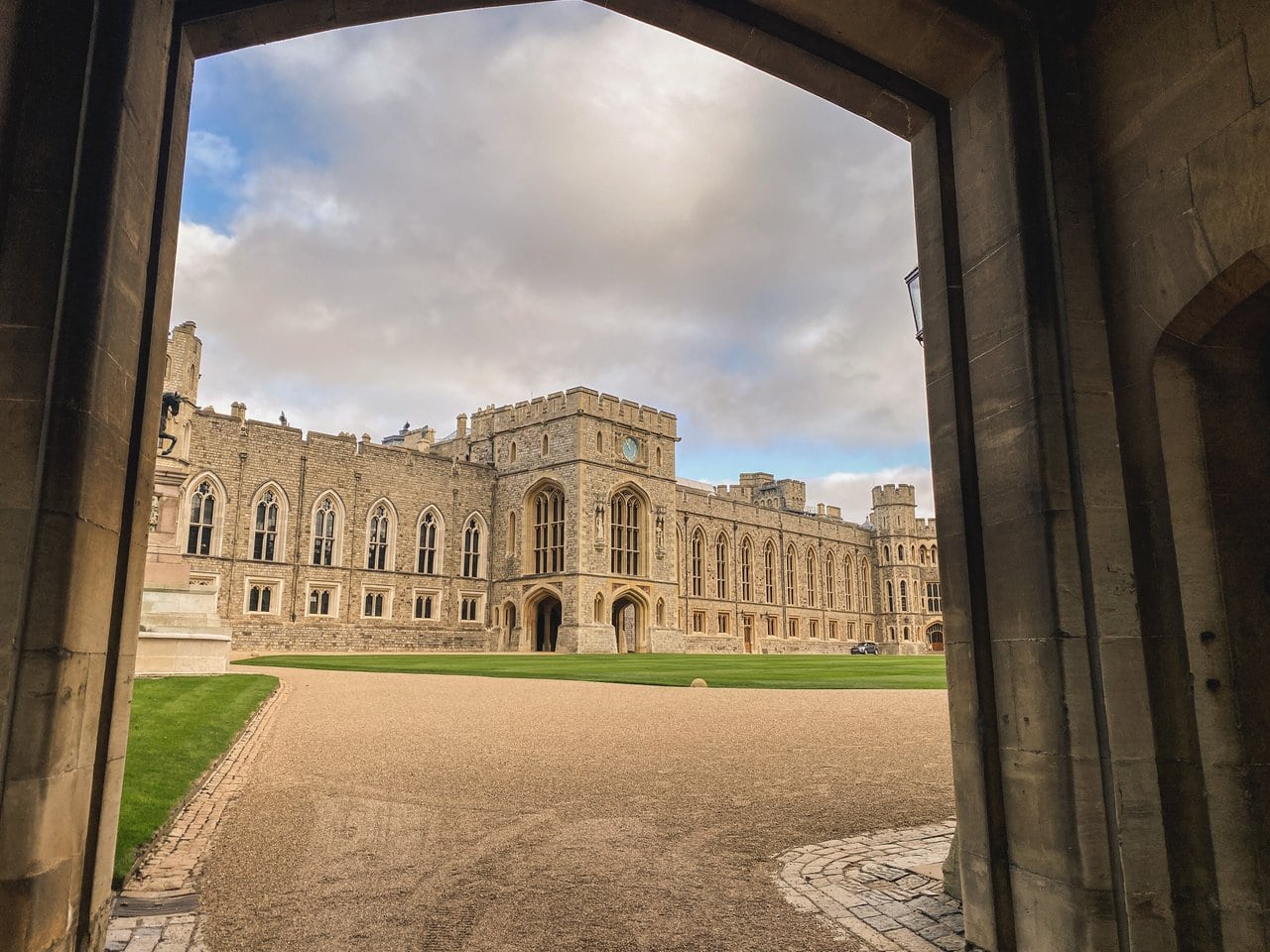 Good news! You don't have to get up super early for a day trip to Windsor from London. That's because there's not a tonne to do in Windsor, so you'll be able to enjoy an extra hour or so in bed, take your time in Windsor, and still get back to London at a decent time.
Stop 1 – Windsor Castle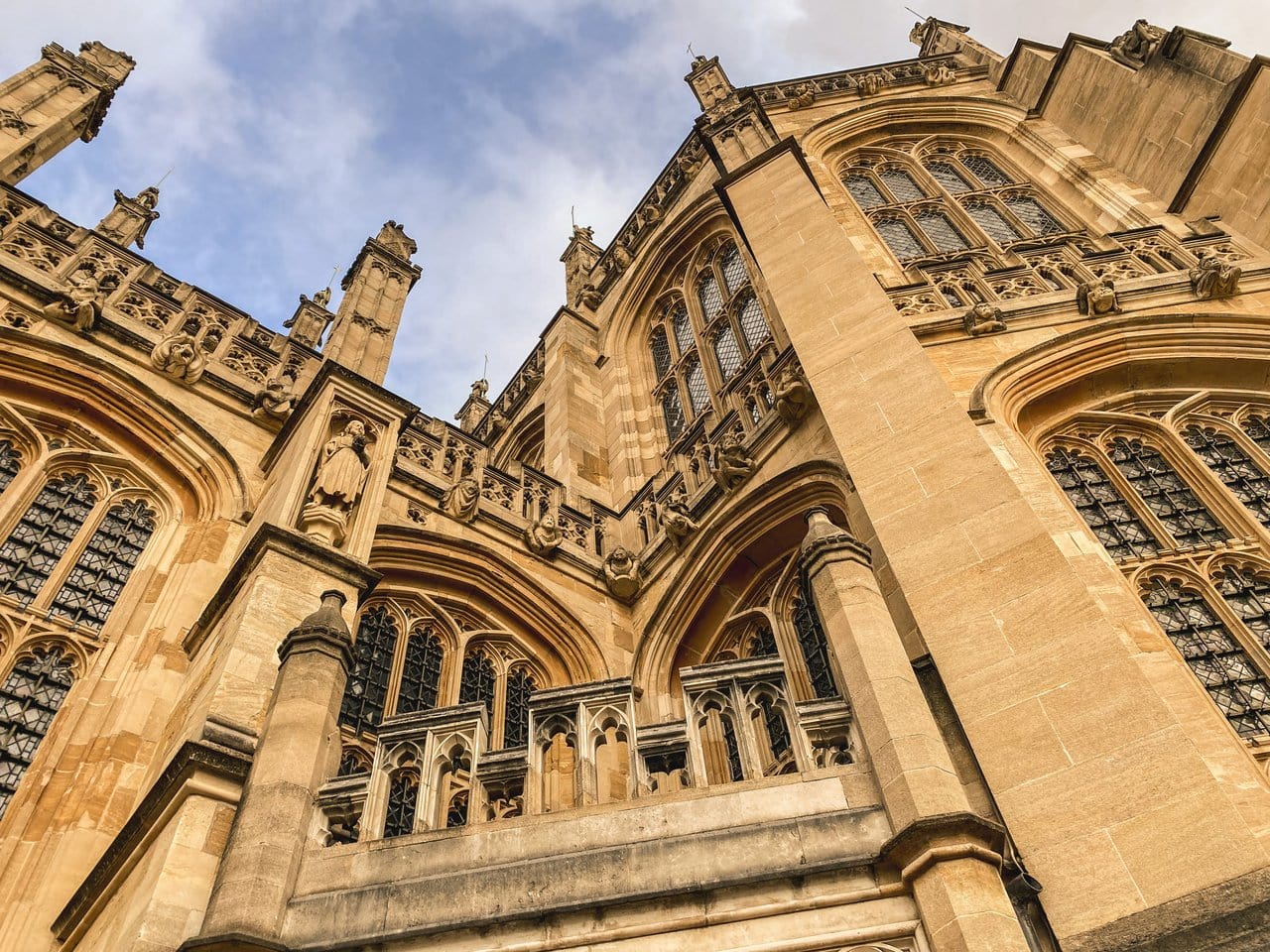 If you're visiting Windsor on a day trip, chances are it's because you want to visit Windsor Castle! It's one of the Queen's three official residences and is the longest-occupied palace in Europe.
The castle was originally built in the 11th century to protect the outskirts of London. Since then, Windsor Castle has been a prison for Charles I, the extravagant rebuilding project of Charles II and as a refuge for the Royal Family during the Blitz.
During a visit to Windsor Castle you'll get a comprehensive audio guide which will tell the story of the castle and guide you through its lavish staterooms. You'll get to admire some of the gems of the royal collection of art and antiques, and learn about the generations of royals that have inhabited Windsor Castle over the years.
You'll need to spend around 2 or 2.5 hours at Windsor Castle. I recommend Windsor Castle as the first stop on this itinerary because it's the ideal introduction to the town of Windsor!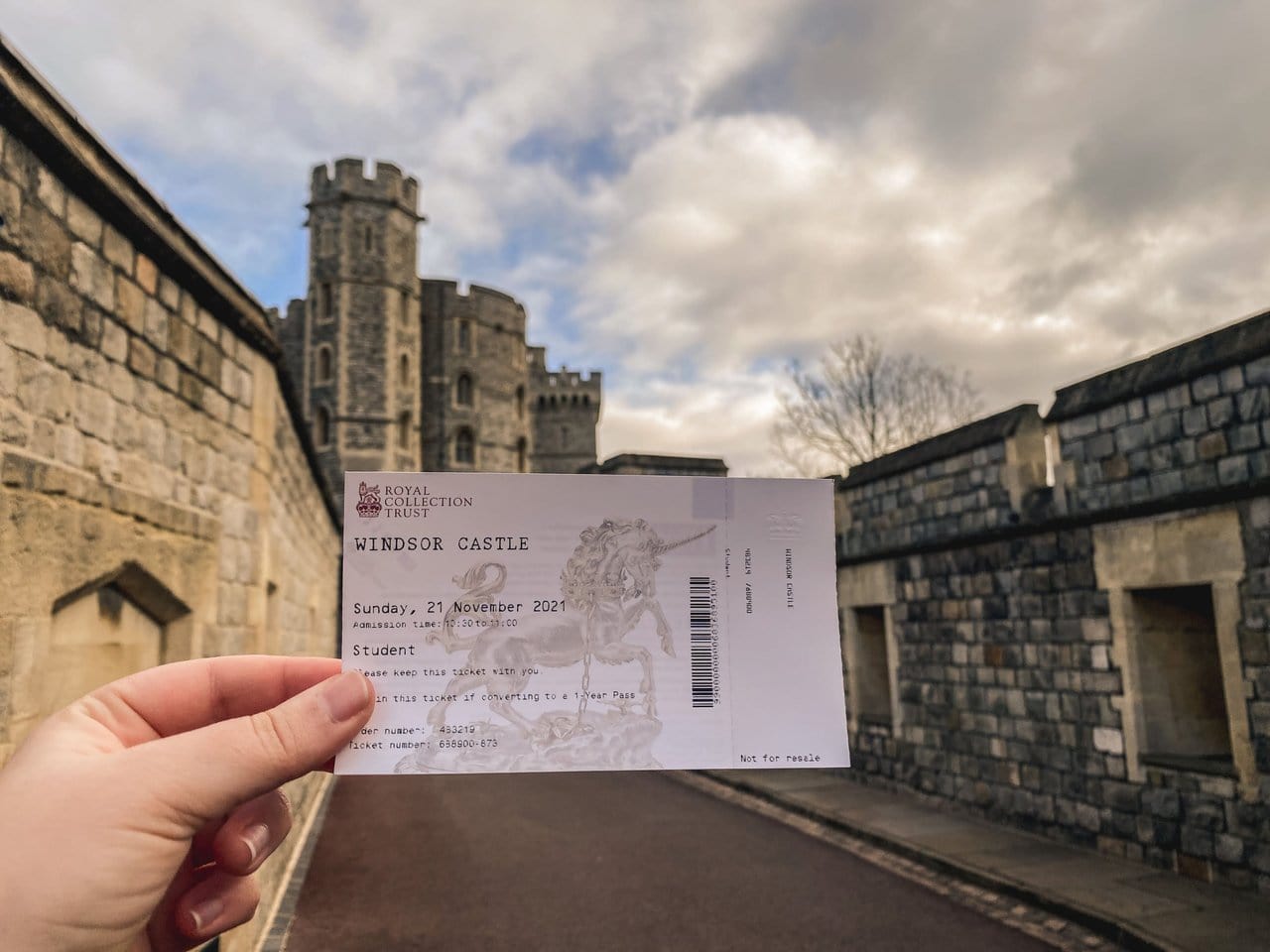 Windsor Castle Tickets
Tickets to Windsor Castle don't come cheap, costing £23.50 for adults and £13.50 for children, but when you see how elaborate the interiors of the castle are it makes sense. Its upkeep definitely won't come cheap!
There are often be queues at the ticket desk for Windsor Palace, especially on Saturdays! The best way to avoid those queues is to buy your ticket in advance here.
Stop 2 – The Long Walk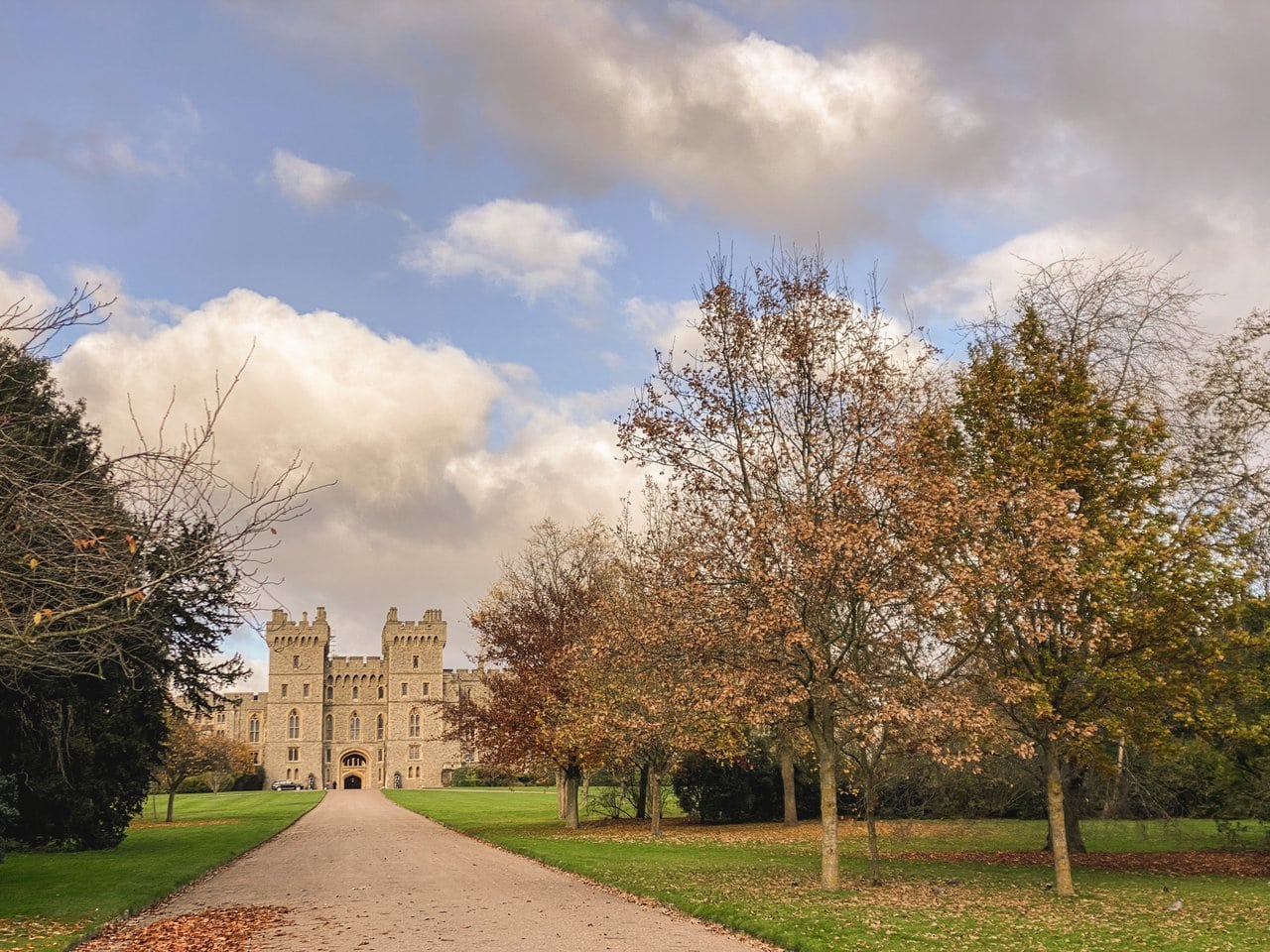 Leaving Windsor Castle you'll find the Long Walk, a 3-mile straight footpath connecting Windsor Castle with a statue of King George III (known as "the Copper Horse"). The walk gives you wonderful views of Windsor Castle and is also just a very relaxing way to spend some time in Windsor.
The path, which is lined by birch trees, goes through Windsor Great Park. It's a popular scenic walk for both locals and visitors. 
Obviously, you don't have to walk the entirety of the Long Walk (that would be a 6-mile round-trip!) but it's worth walking at least some of it to check out the scenery along the way.
Stop 3 – Lunch at Duchess of Cambridge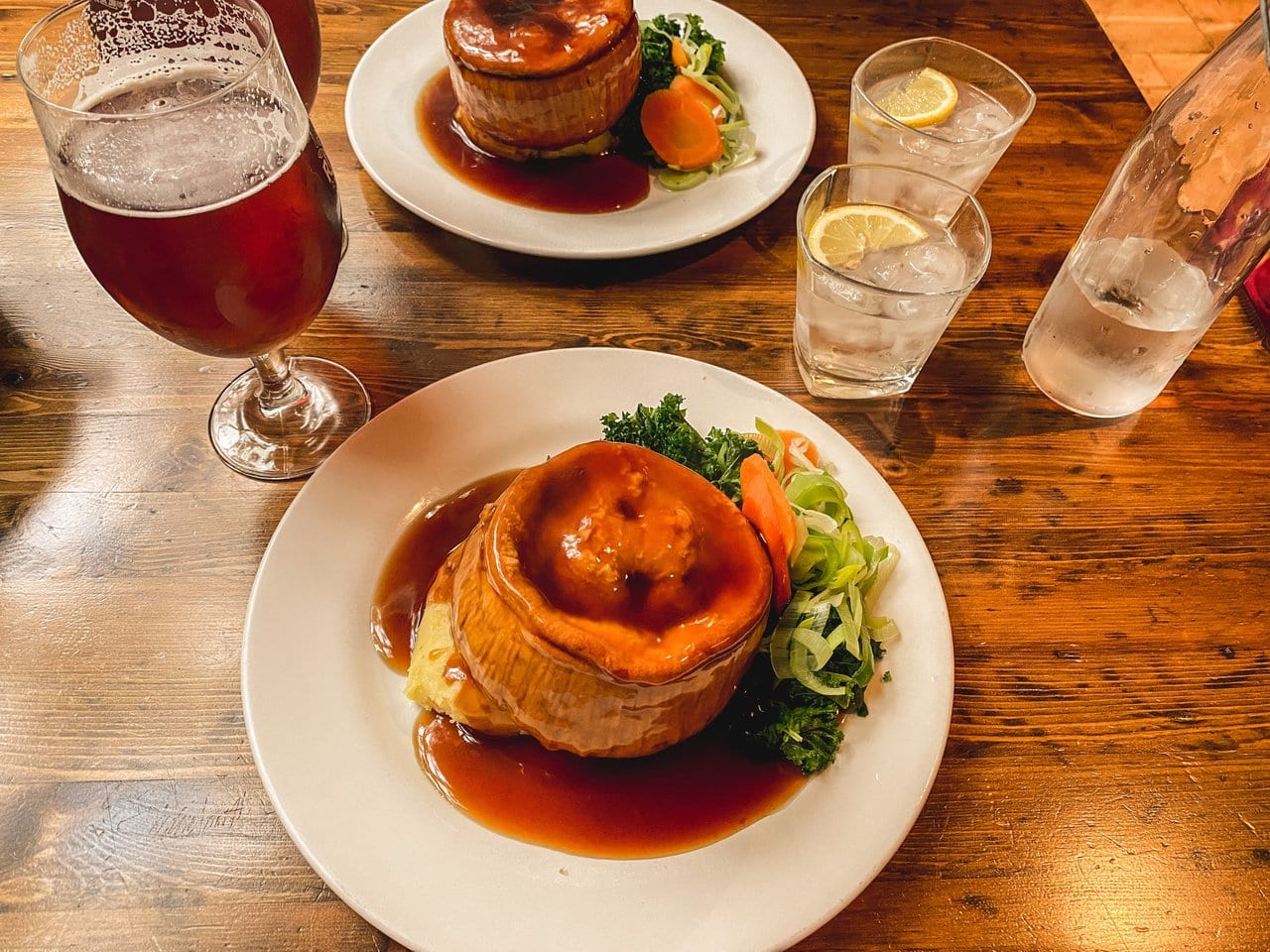 Back in central Windsor, and just opposite Windsor Castle, you'll find the Duchess of Cambridge pub, an incredibly popular (and pretty!) pub that serves up incredible pies. Honestly, you just can't go on a day trip to Windsor without trying one of the pies at this pub!
On Sundays you should definitely book in advance. When we arrived for a very early lunch (we got there at 12.15!) we snagged the only remaining unreserved table. 
A plate of pie, mash (or chips!), vegetables and gravy costs £14.95, which is on the expensive side, but trust me, it's absolutely worth it!
Stop 4 – Windsor and Royal Borough Museum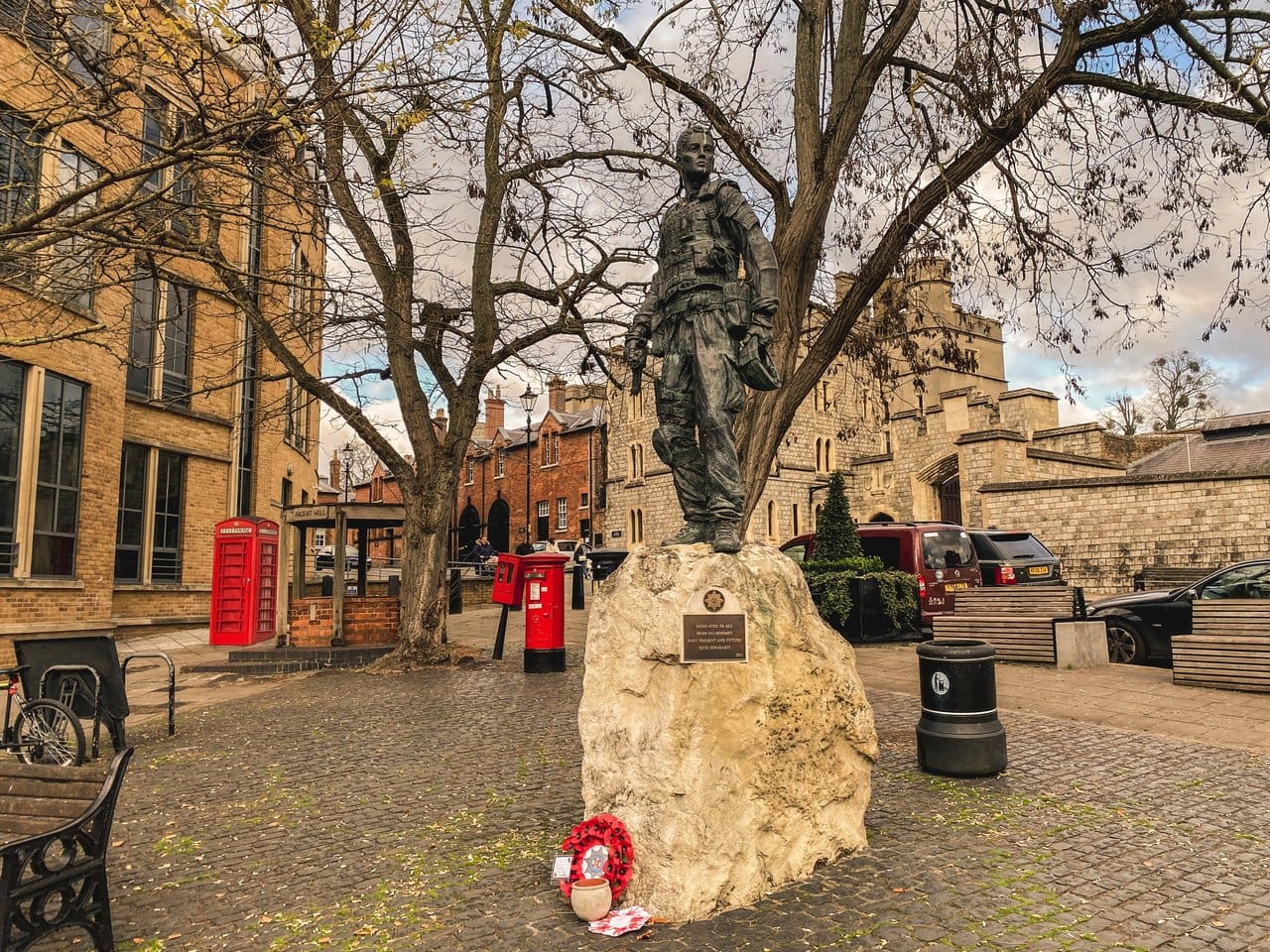 This tiny museum documents the history of Windsor and is housed in the Windsor Guildhall. It's where Prince Charles and Camilla got married! Entry costs £2 for adults and £1 for children, and you'll only need to spend around half an hour at the museum.
Although the museum has some interesting artefacts and information about the town, the best thing to do here is the guided tour, which is run by volunteers, and enables you to visit the famous registry office if it's not in use.
Stop 5 – Crooked House
This will be a very short stop during this Windsor itinerary, but if you haven't already passed it make sure you visit the Crooked House, which looks very quirky and it's worth snapping a photo of. After all, it's one of the most photographed buildings in Windsor.
The building dates back to 1687, and it's not clear why the building sits crooked. Over the years, the Crooked House has been a butcher's shop, a teahouse, a brewery, and an antique shop. Nowadays, it's a jewellery shop called Jersey Pearl. The last time it sold, in 2015, it sold for £1.5 million! 
Turns out London isn't the only place with ridiculously expensive houses…
Stop 6 – Shopping in Eton
On the other side of the River Thames (yup, it flows through Windsor too) you'll find the charming town of Eton, and there's no better way to explore it than browsing the shops on Eton High Street. 
From independent cafes to bookshops, small galleries and antique shops, popping into some of the town's lovely shops is one of the best things to do in Eton.
Stop 7 – Eton College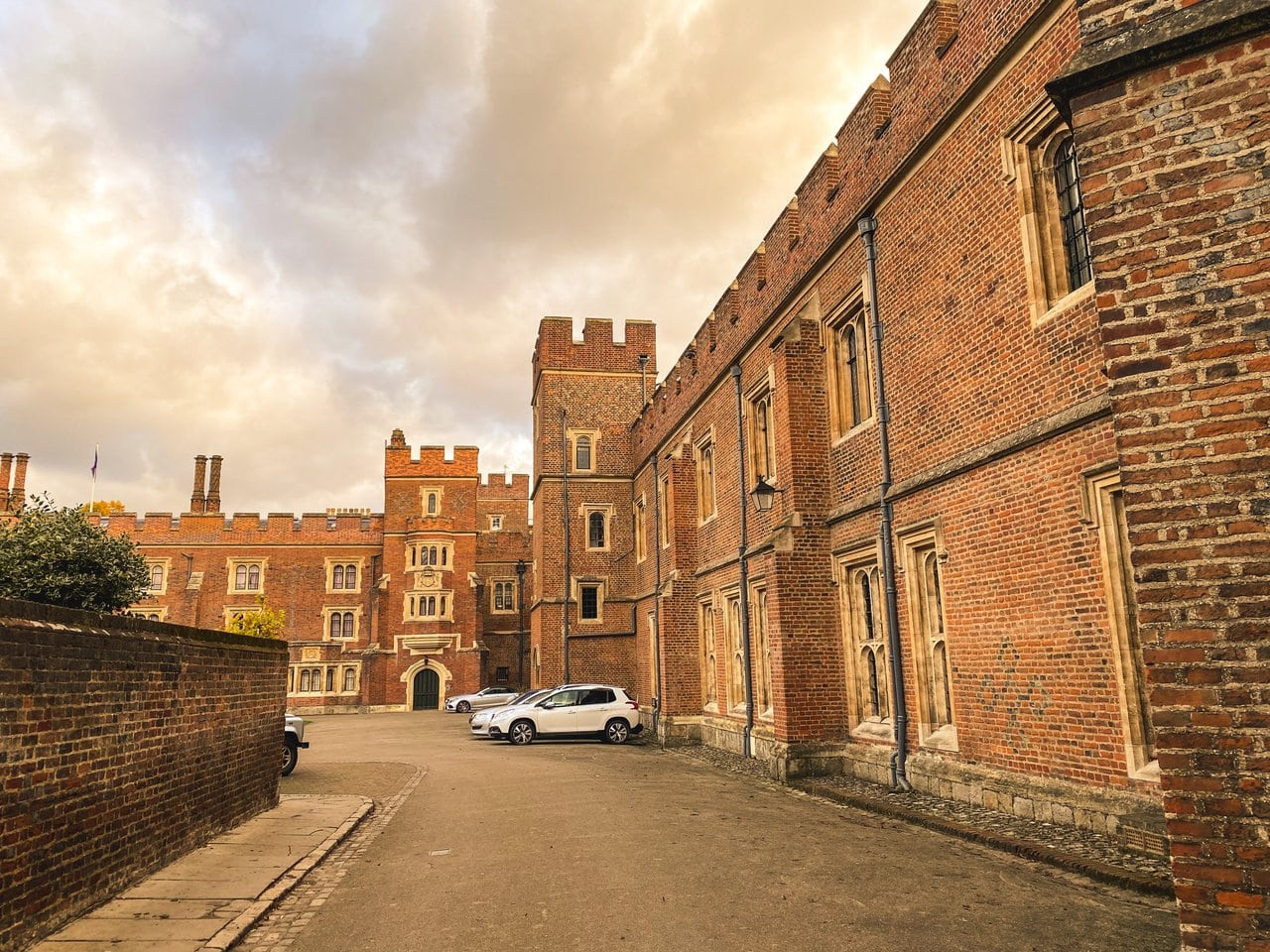 The main reason people visit Eton is to visit the world-famous Eton College, one of the most exclusive and historic schools in the world. The college was founded by Henry VI in 1440 and has since been the school of countless politicians. 
It's always been a male-only school, which is pretty yikes in this day and age, but if you can look past that it's still a cool place to visit for its historical value. If you're happy to just walk around the grounds and check it out from the outside that's usually fine, although the grounds are occasionally closed to the public.
To explore the inside of the college, you'll have to book an official guided tour. These run from April until August on Friday afternoons, at 2pm and 4pm, and last around 90 minutes.
Getting Around Windsor and Eton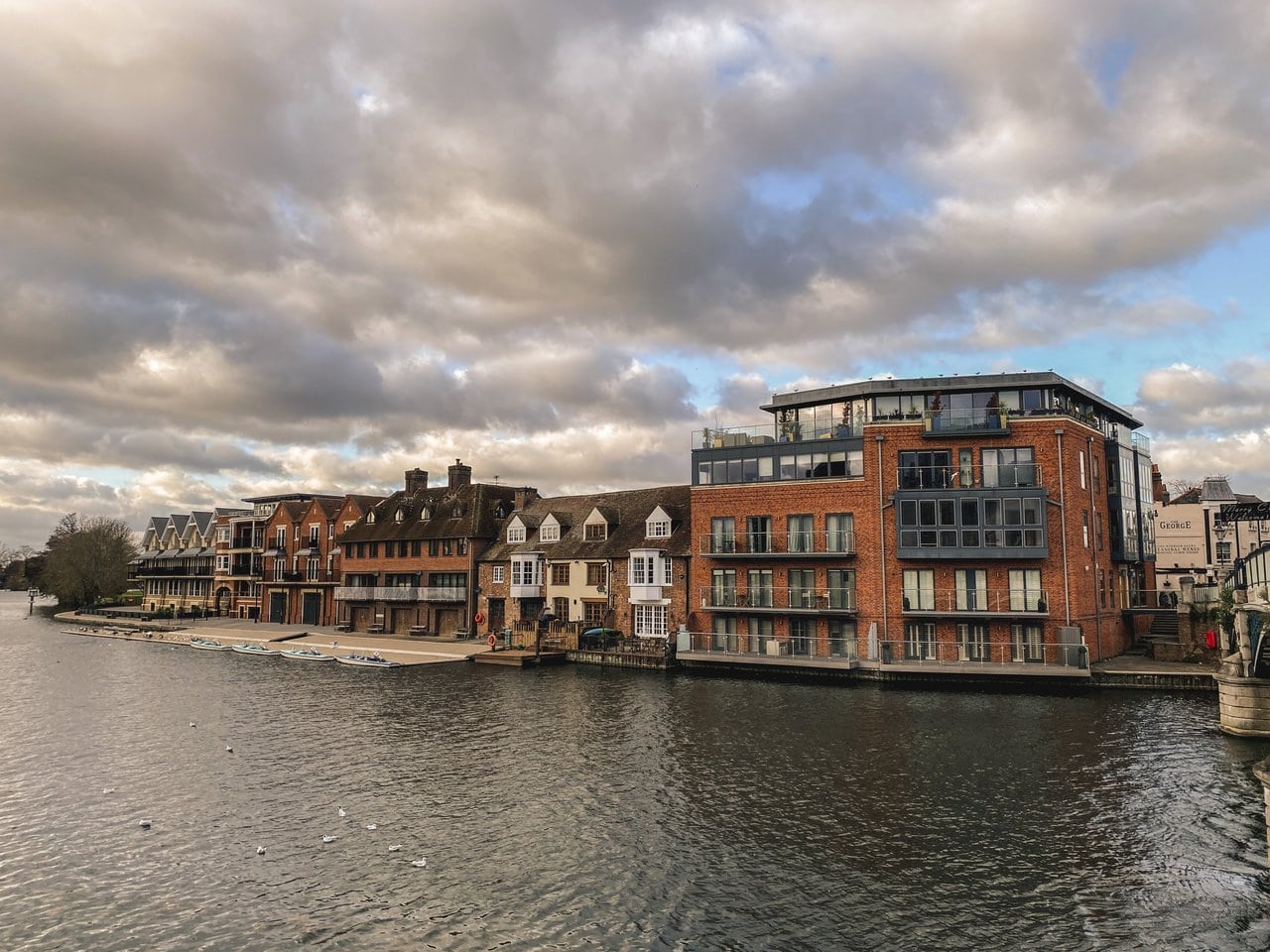 Windsor and Eton are both very walkable, and you really don't need to use public transportation during your trip. 
There's a hop-on-hop-off bus that runs in Windsor and Eton, but in my opinion this isn't worth the money. Windsor and Eton are both very beautiful cities, so if you were to explore via bus rather than on foot you'd miss soaking up the sights and many pretty buildings you pass.
The longest walk you'll probably have to do on your day trip is the journey between Windsor and Eton College. That walk is only 22 minutes, however if it's raining or if you struggle with mobility, you can catch the number 15 bus, which, coincidentally, takes 15 minutes.
Best Time to Visit Windsor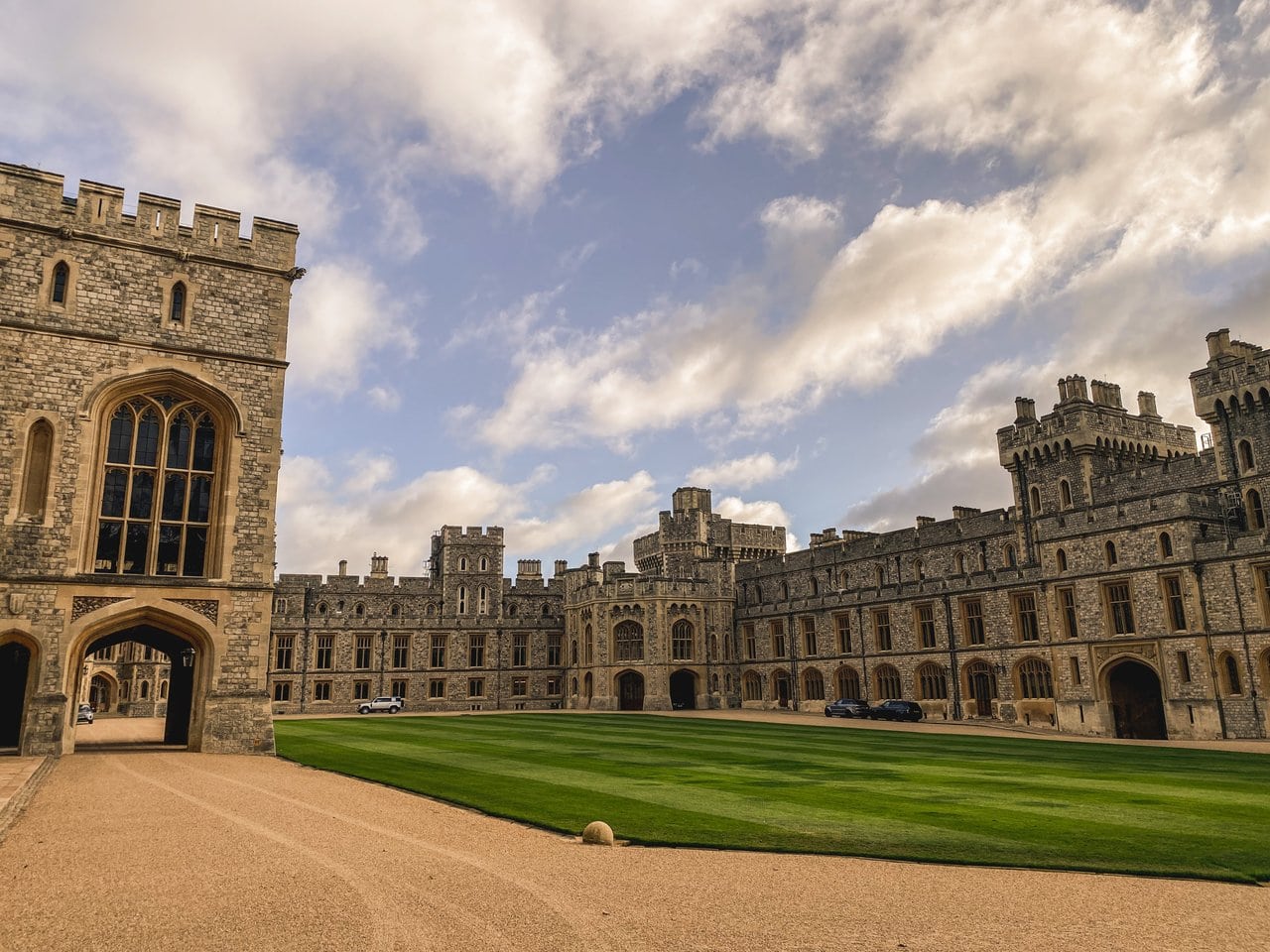 The best time to visit Windsor is definitely summer, because you'll spend most of your day outdoors. There are some lovely parks in Windsor where you'll be able to picnic and relax if the weather's good. You're also able to go on punting tours along the river in Windsor, and it will be far more enjoyable if you're not freezing the entire time!
I visited in mid-November, and god it was SO. COLD! For this reason, if you're visiting Windsor in winter make sure you bring lots of warm clothes, and ideally even a hat and scarf. You'll also want to arrive in Windsor earlier to make the most of your day since in winter it gets dark at around 3pm.
The worst time to visit Windsor at any time of the year is Tuesdays and Wednesdays. On these days Windsor Castle is closed, so there's not much point making the journey from London. 
I also don't recommend visiting on Sundays (which I learned the hard way). On Sundays, St George's Chapel at Windsor Castle, which is where Harry and Meghan got married, is closed. Apparently this is one of the best things to see in Windsor so I'd hate for you to miss out like I did!
Want more UK travel tips and inspiration? Head over to my UK travel page!
Liked this post? Pin it!