There is a good chance that this post contains affiliate links. If you make a purchase through them, I may receive a small commission at no extra cost to you! As an Amazon Associate, I earn from qualifying purchases. As ever, all opinions are my own.
So, you've finally planned your trip to Australia (or maybe you're still in the planning stage!) and you're eagerly awaiting your departure date. But wait a second – what currency does Australia use? And where can I even get Australian currency?
It's easy to forget little details like this when you're planning a big trip, but it's very important to understand a country's currency before you visit. 
So, in this blog post, I'm going to share everything you need to know about currency in Australia before you arrive in the Land Down Under.
Let's go!
What Currency Does Australia Use?
The local currency in Australia is the Australian Dollar (AUD). This can come as a surprise to some travellers who are shocked to see that Australia also uses dollars as their currency. 
Australian Dollars have no link to US Dollars, despite the name. Australia has its own, separate currency.
The sign for Australian Dollars is $, which can make things confusing, but just remember that in Australia this sign is referring to the amount in AUD, not USD.
A single Australian dollar isn't the smallest denomination of Australian currency. One Aussie Dollar is split into 100 cents, just like Euros and US Dollars are. That makes things easy to remember!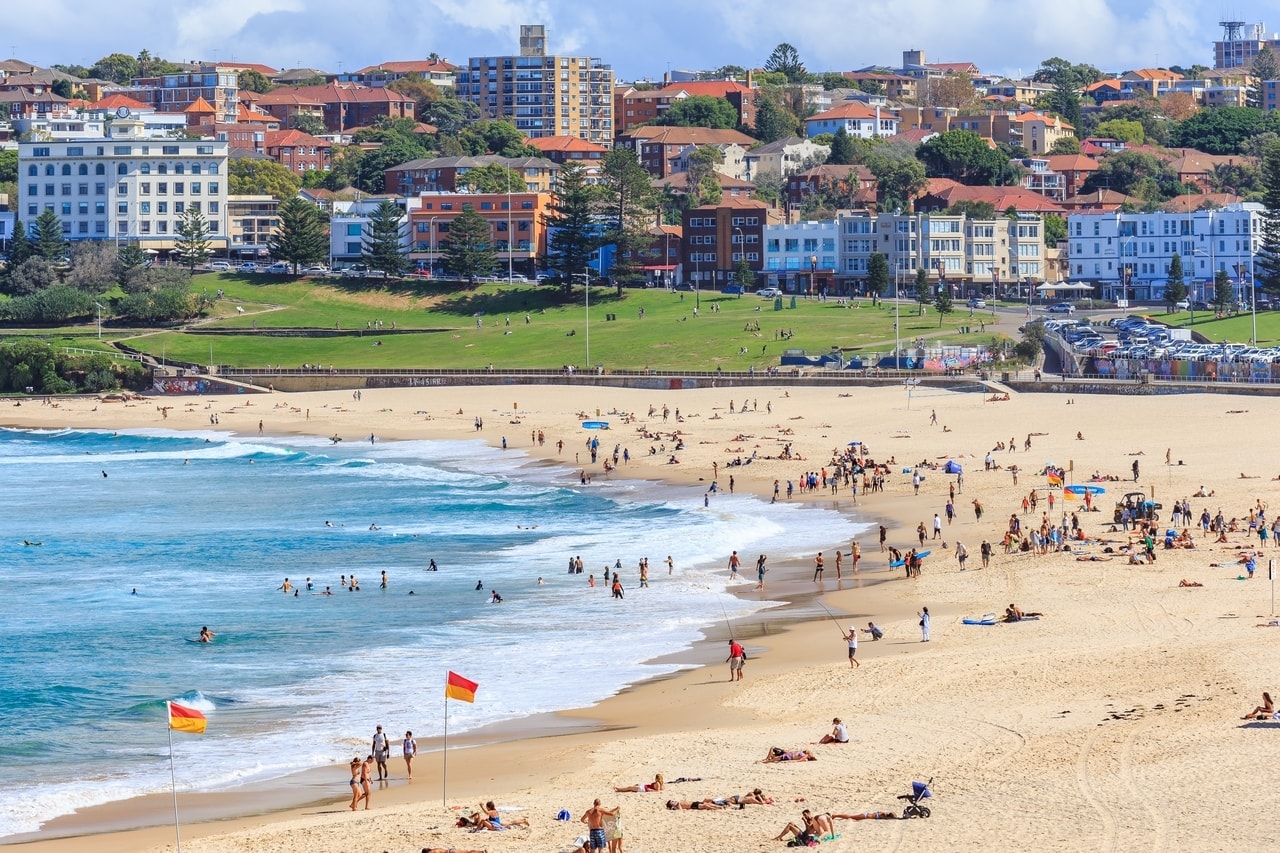 Can I Get Australian Currency in the U.K./U.S. Etc?
Australian currency is really easy to get in the U.K., the US, and Europe. It's available at almost every currency counter or bureau de change. Further afield, for example in South America, Australian Dollars are less simple to find, but you can usually order them online.
In my experience, the best way to get foreign currency for a good rate is to get a fee-free travel bank card (I use Starling) and then withdraw cash from an ATM on arrival. I don't recall coming across any ATMs in Australia that charged a fee to withdraw cash, making this a great option.
I prefer to withdraw local cash on arrival to avoid carrying large sums of money around with me. That said, I always arrive in a country with around £50 of the local currency on me for emergencies, or in case it's a while before I can locate an ATM. 
For this reason, I recommend arriving in Australia with at least 85 AUD in cash.
What is the Australia Exchange Rate for Euros/U.S. Dollars/British Pounds?
At the time of writing, one Australian Dollar is approximately $0.71(USD), £0.58 (GBP), or €0.65 (EUR).
If you're visiting Australia from the UK it's pretty simple to work out how much things cost – just half the price in AUD and you'll get the cost in GBP. It's not exact, but it's close enough to give you an idea.
I always have the XE Currency app downloaded on my phone, and it's an invaluable resource when travelling to Australia! You can download the Australian currency calculator, and then you can simply enter the amount of Australian Dollars or your own currency and it will convert the amount automatically.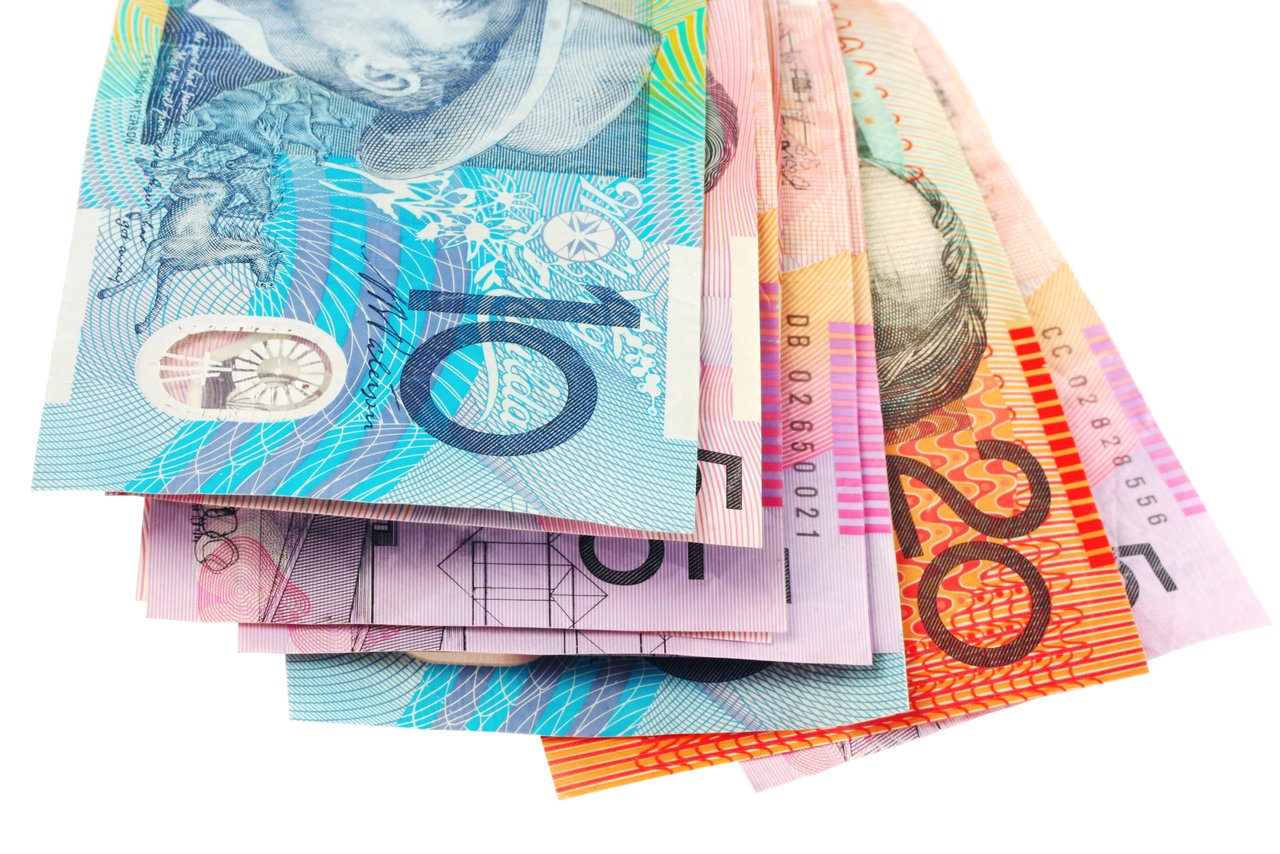 Are Australian and New Zealand Dollars the Same?
Australian and New Zealand Dollars are not the same, and they can't be used interchangeably. Although the cash and coins for the Australian currency and New Zealand currency look very similar, they're totally different currency systems!
Australian Dollars have a higher value than New Zealand Dollars, although only slightly. For example, at the time of writing 1 US Dollar is 1.41 Australian Dollars, or 1.54 New Zealand Dollars. 
Can You Use US Dollars in Australia?
US Dollars and Australian Dollars are completely separate currencies, so you can't use US Dollars to pay for things in Australia, and US Dollars are not accepted in Australia.
Money in Australia
When it comes to cash in Australia you'll use both notes and coins. Australian banknotes come in denominations of 5, 10, 20, 50 and 100 dollars, and Australian coins come in denominations of 5, 10, 20 and 50 cents, as well as one and two dollar coins.
When using cash in Australia it's always a good idea to keep an eye on your coins and try to spend them before you leave Australia, because they'll be harder to convert back to your home currency than notes.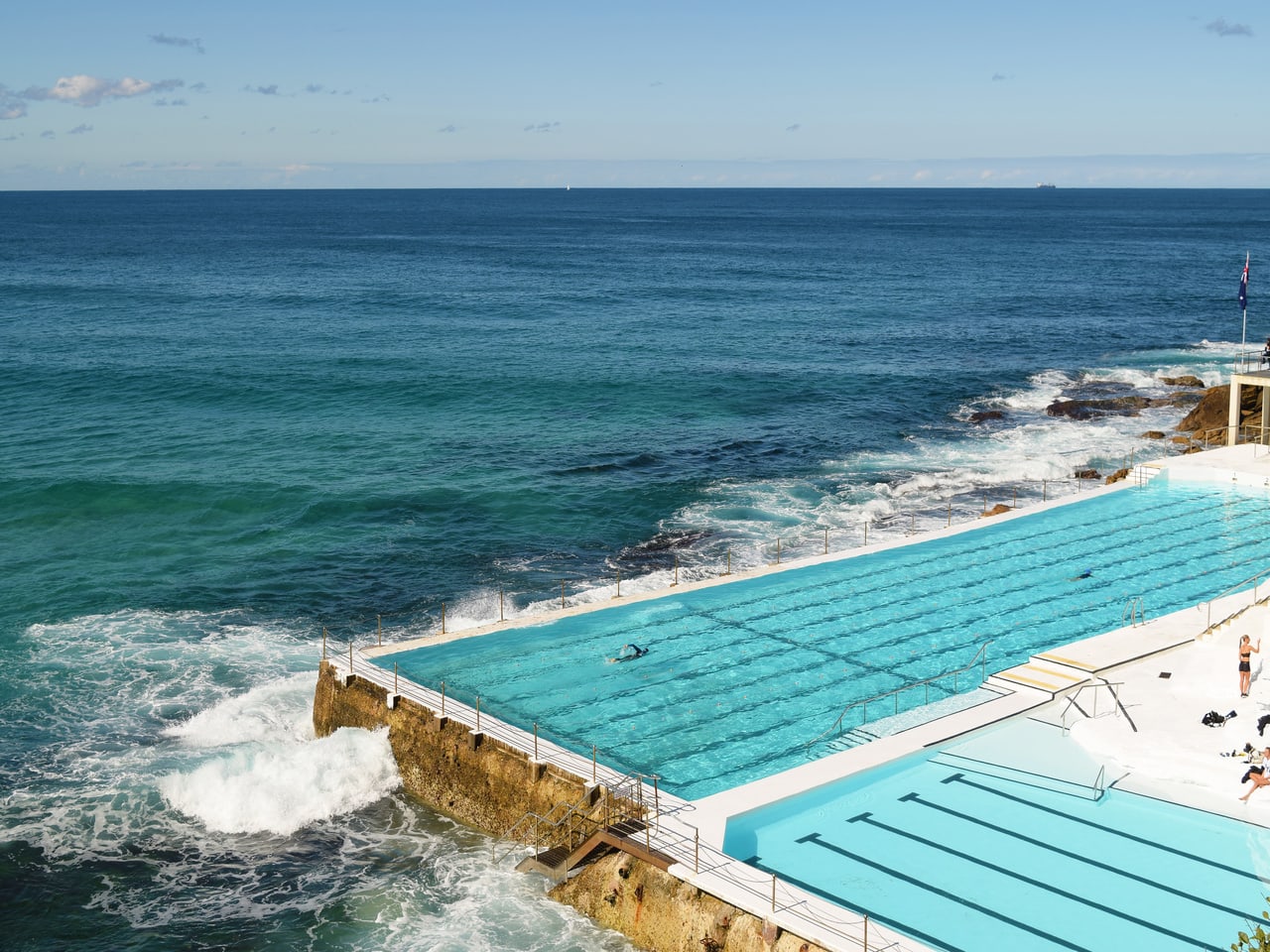 Why is Queen Elizabeth on Australian Money?
If you end up with a 5 dollar note in your hands in Australia you might be confused by the face on the note. Despite being almost 10,000 miles from the U.K., the British Monarch is actually also the monarch of Australia. For this reason, Queen Elizabeth II's face is on the Australian 5 dollar bill.
Following the death of Queen Elizabeth II in 2022, the Reserve Bank of Australia announced that new 5 dollar bills will not feature Queen Elizabeth or King Charles III, the Queen's successor. Instead, the new 5 5ollar notes will feature a design that honours the culture and history of the First Australians.
Do I Need Cash in Australia?
Cash is still widely accepted in Australia, but in the bigger cities such as Sydney, Melbourne and Perth there has been a move over the last few years towards cashless or card-based transactions. Some establishments don't even accept cash anymore!
If you're heading to small rural towns or the outback, cards are still sometimes accepted but it's a good idea to stock up with cash beforehand, just in case there's no card signal or the ATM is out of order. You'll find ATMs in most larger towns in the outback, but not all of them.
Where Else Are Australian Dollars Used?
Aside from Australia, Australian Dollars are also the official currency of its external territories – Norfolk Island, Christmas Island, and the Cocos Islands. 
In addition, three independent island states in the Pacific have adopted the Australian Dollar as their official currency: Tuvalu, Nauru, and Kiribati.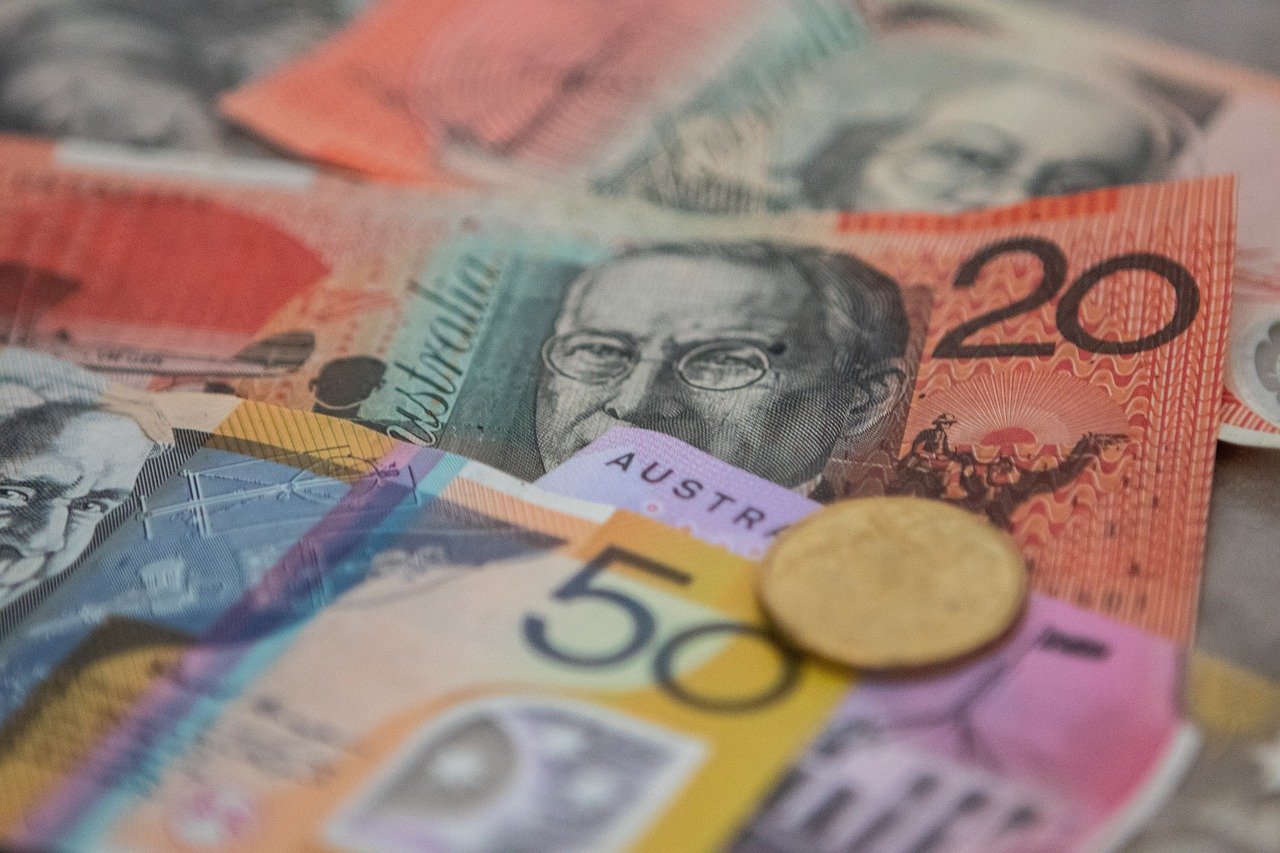 How Much Money Will I Need to Budget for Australia?
The cost of a trip to Australia will vary greatly depending on your travel style, the places you visit, and the duration of your trip. Overall, though, Australia is an expensive country to travel to.
The cost of imported goods, including food and drink, is expensive in Australia due to the sheer distance things have to travel to get here! That means you're unlikely to find cheap coffee, imported beer, or exotic ingredients in Australia.
If you head into the outback, things will get even more expensive because the goods have had to travel even further to get there!
Accommodation in Australia can be eye-wateringly expensive, but there are always budget-friendly options if you look hard enough. 
To better estimate your expenses for a trip to Australia, consider using the website Budget Your Trip. This website provides average prices for items such as groceries, taxis, and accommodation, so you can plan your budget accordingly.
---
I hope this post helped you feel more confident about what currency is used in Australia! In summary – Australian Dollars is the currency to use in Australia, and the symbol for this currency is $.