There is a good chance that this post contains affiliate links. If you make a purchase through them, I may receive a small commission at no extra cost to you! As an Amazon Associate, I earn from qualifying purchases. As ever, all opinions are my own.
I knew that I wanted to start my Balkans trip on the Greek islands, but, to be honest, I didn't really mind where I started. I'd heard that all of the islands were pretty beautiful, and I didn't have the time to research all of them before making a decision!
For this reason, I just decided that I needed an island that 1) had a backpacker's hostel, as I was travelling on a budget, 2) was cheap and easy to fly to from London, and 3) was near other interesting islands that I could travel to on my journey up to the mainland.
Santorini fit all the criteria. Sure, I'd heard that it was full of Instagrammers, was overcrowded, and expensive, but I figured I'd just use it as a starting point for my trip and move on to the next island as soon as I could.
To be honest, I had low expectations! I thought that there was no way it could live up to the hype.
Welp, turns out I absolutely adored Santorini, and it was actually my favourite Greek island I visited! So, if you're wondering whether or not Santorini is worth visiting, you're in the right place.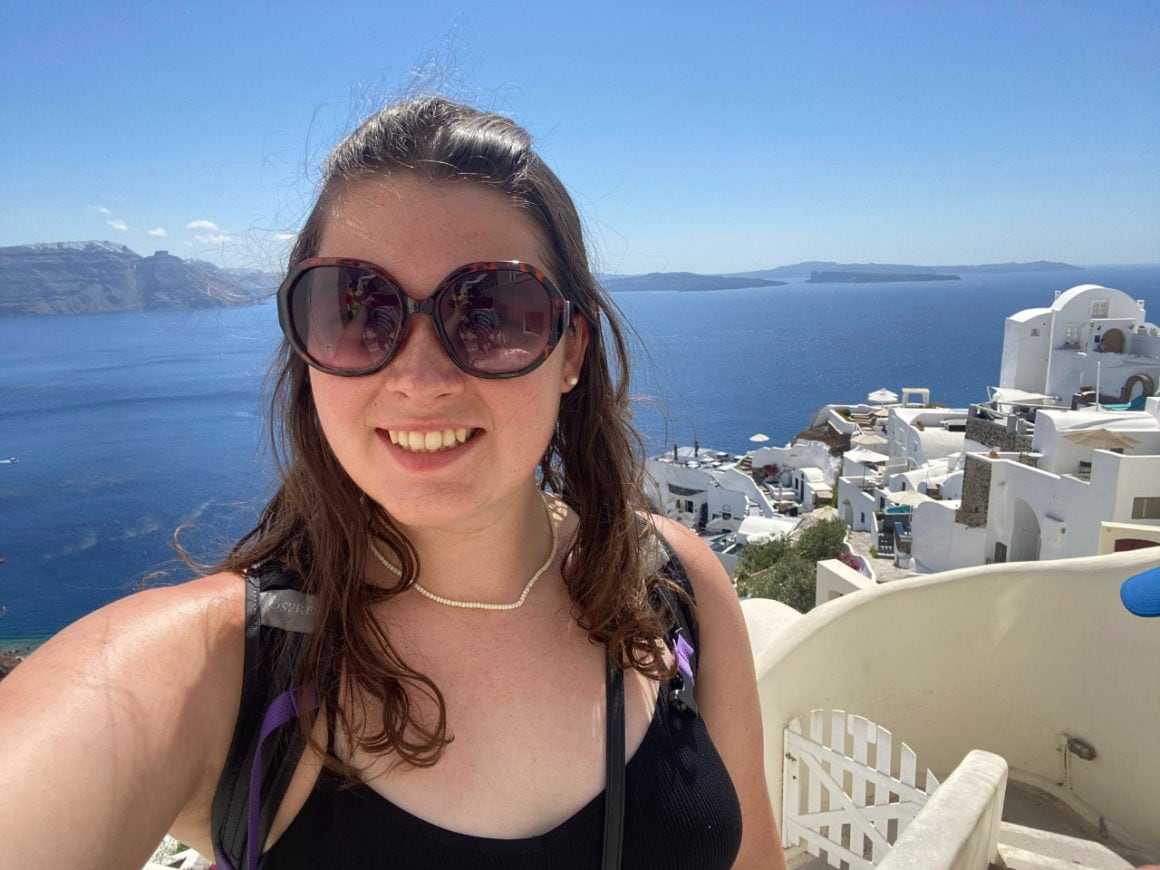 In this post, I'll cover all the reasons you definitely need to visit Santorini, as well as a few reasons it might not be your cup of tea. That way, you don't just need to take my word for it and can decide for yourself whether or not to visit.
Let's get into it!
Reasons Santorini Is Worth Visiting
It's Absolutely Stunning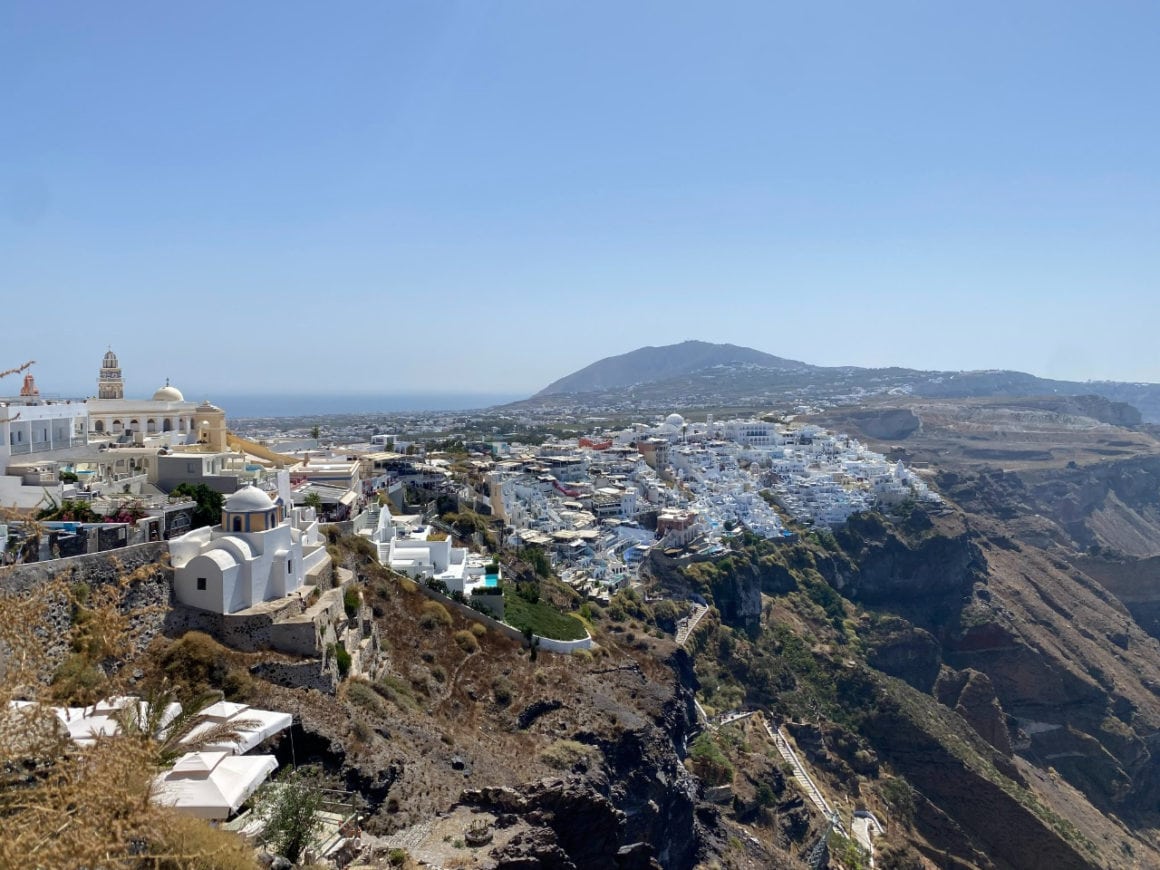 Okay, first things first, I need to make this clear – Santorini is ABSOLUTELY beautiful, and it's one of the few places in the world I've visited that looks EXACTLY like all of the famous photos.
Out of the three islands I visited, Santorini, Naxos and Paros, Santorini was (in my opinion) the most beautiful by far.
So, if you're considering whether Santorini is worth it, let me tell you – its beauty makes it completely worth it, and you won't be disappointed. On that front, the hype over Santorini is very much justified.
Good Public Transport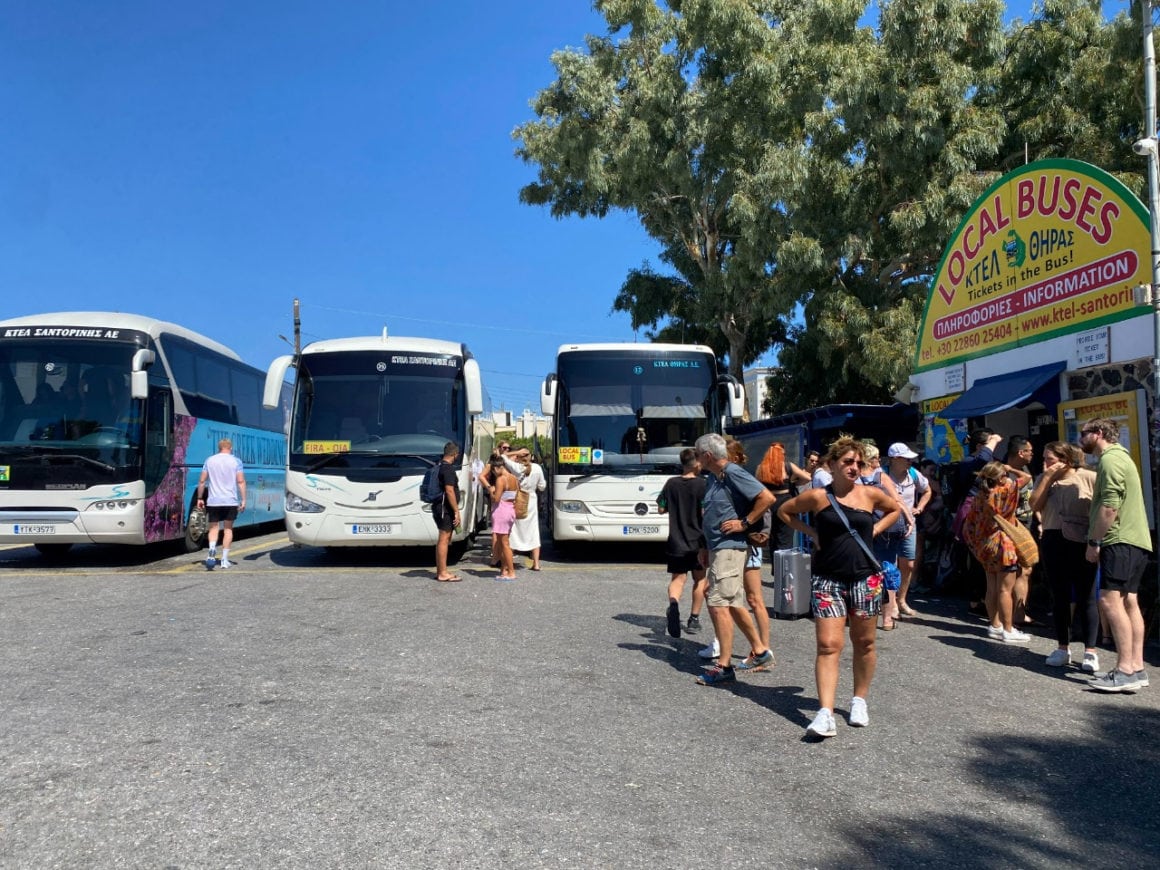 One thing I didn't expect on arrival in Santorini was that it's easy get around on public transport. So many travel guides I read recommended hiring a car or an ATV for your trip.
Although this could be a fun thing to do for one day to see a few off-the-beaten-path destinations, in my experience you really don't need to do this.
Santorini's public transport hub is the town of Thira, where you can get a bus to most the island's tourist destinations for €1.60 to €2.20 each way. The buses usually run on time, have air con, and are pretty frequent.
I've heard that some of the other Greek Islands can be tricky to get around without your own vehicle because they don't have such good infrastructure. Luckily, though, if you can't or don't want to drive you'll still easily be able to get around Santorini. Yay!
Plenty of Free and Cheap Things to Do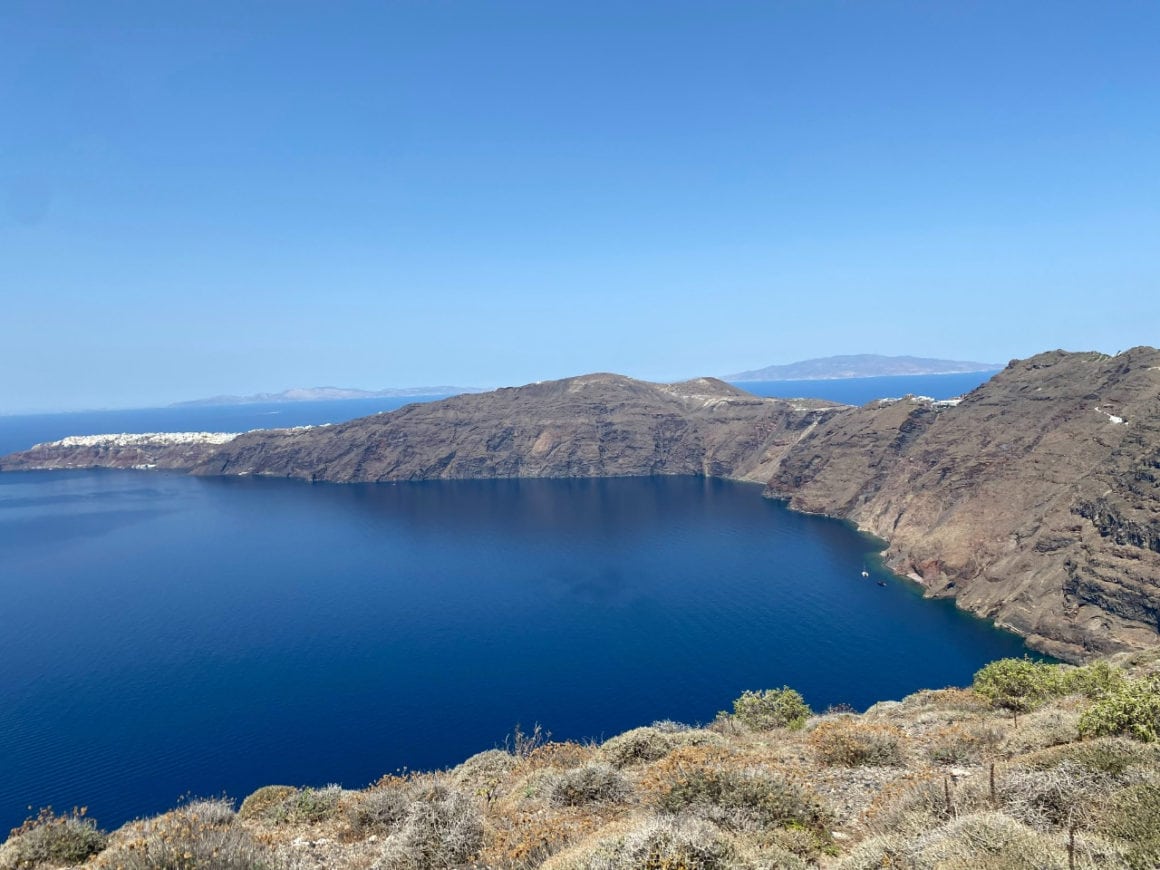 Most of the fun things to do in Santorini are actually free or cheap, which goes some way to cancel out the high cost of sleeping, eating and drinking here.
Sure, you can join the popular volcanic islands and hot springs tour, which will cost you around €26, but aside from that, there aren't too many paid activities on the island.
The Thira to Oia hike is free, as is exploring the beautiful towns of Thira and Oia, going to the beach, and catching a famous Santorini sunset. Visiting the settlement of Ancient Thera costs just €6.
You could very easily spend a few days here without spending more than a couple of Euros on activities.
It's Possible to Visit on a Budget
Despite Santorini's (rightly deserved) reputation for being expensive, with a bit of planning and some sacrifices it is definitely possible to visit on a budget.
I've written an entire guide on how to save money in Santorini, but in short, if you stay in Thira or Karterados instead of Oia you're already going to save yourself hundreds of Euros.
This kind of follows on from my previous point about the sheer amount of free and cheap things to do in Santorini. With a few adjustments, visiting this luxury island without breaking the bank is totally possible.
Reasons Santorini Isn't Worth Visiting
Now that I've spent time hyping up Santorini, it's time to look at a few of the not-so-great things about Santorini. This is definitely not me dissing Santorini (it should be clear by now that I really liked it!) but it might not be for everybody, and no place is perfect.
So, to help you decide whether or not Santorini is the right Greek island for you, here are some of the reasons why Santorini might not be worth a visit.
It's Crowded and Busy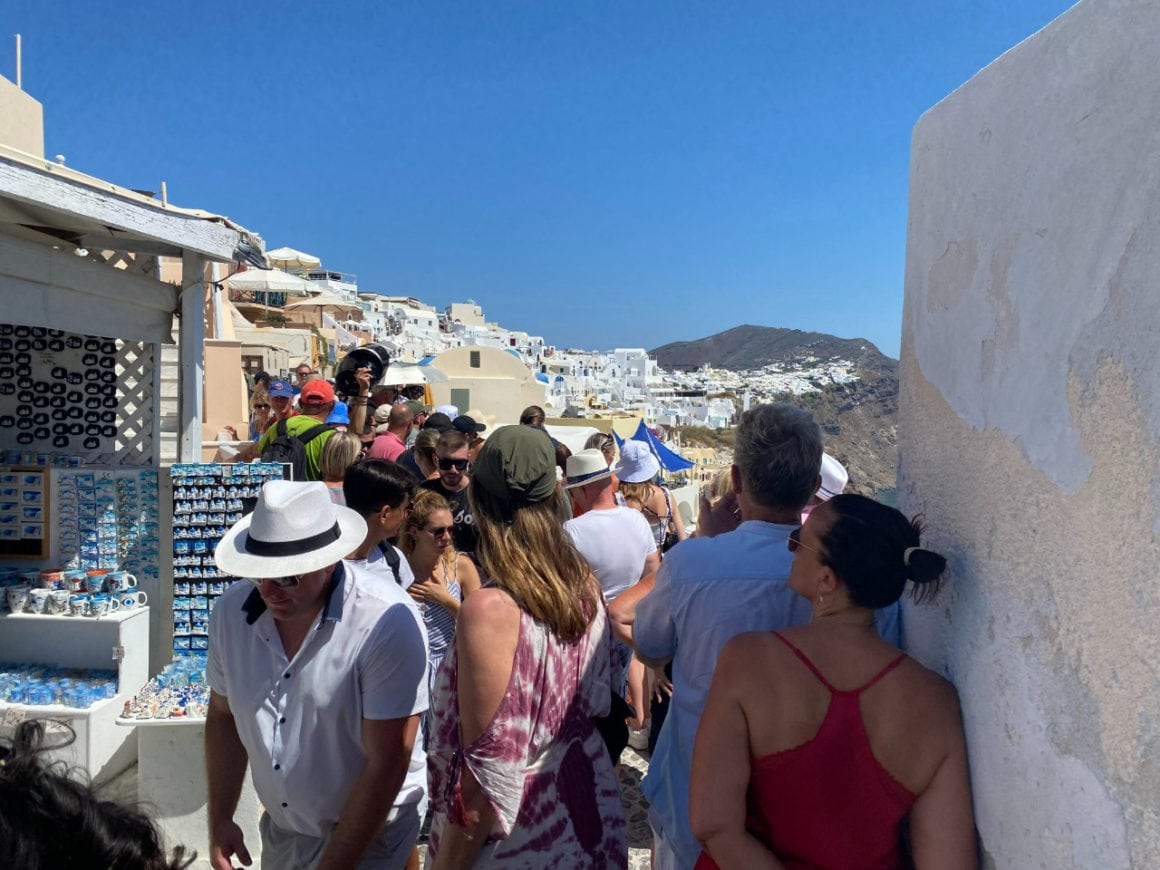 Santorini is famous the world over, and people travel thousands of miles to visit here and live out their Greek island dreams. It's one of the most popular Greek islands, and with that comes overcrowding – especially if you're visiting in summer (July and August).
What's more, cruise ships visit Santorini, and the thousands of passengers descend on the small island for just a few hours. For the most part, they all go to the same places, making them very busy. Add to that the number of people already staying on the island, and you'll find yourself in a busy place indeed.
I visited Santorini in early September and it was still very busy, but apparently far calmer than it had been just a couple of weeks ago, during the school summer holidays. If you're looking to escape the crowds I therefore recommend getting yourself there outside of the peak season.
Another top tip is to spend more than one day on Santorini. If you're staying just for the day you'll likely head to Thira and Oia, along with everybody else, putting further strain on these already overcrowded areas.
If you stay for a couple extra days you'll have time to venture further afield and see some of Santorini's sights that are less crowded, and you'll probably come away with a much more positive view of Santorini than if you'd just spend your time crammed into the tiny streets of Thira and Oia.
It's Still Expensive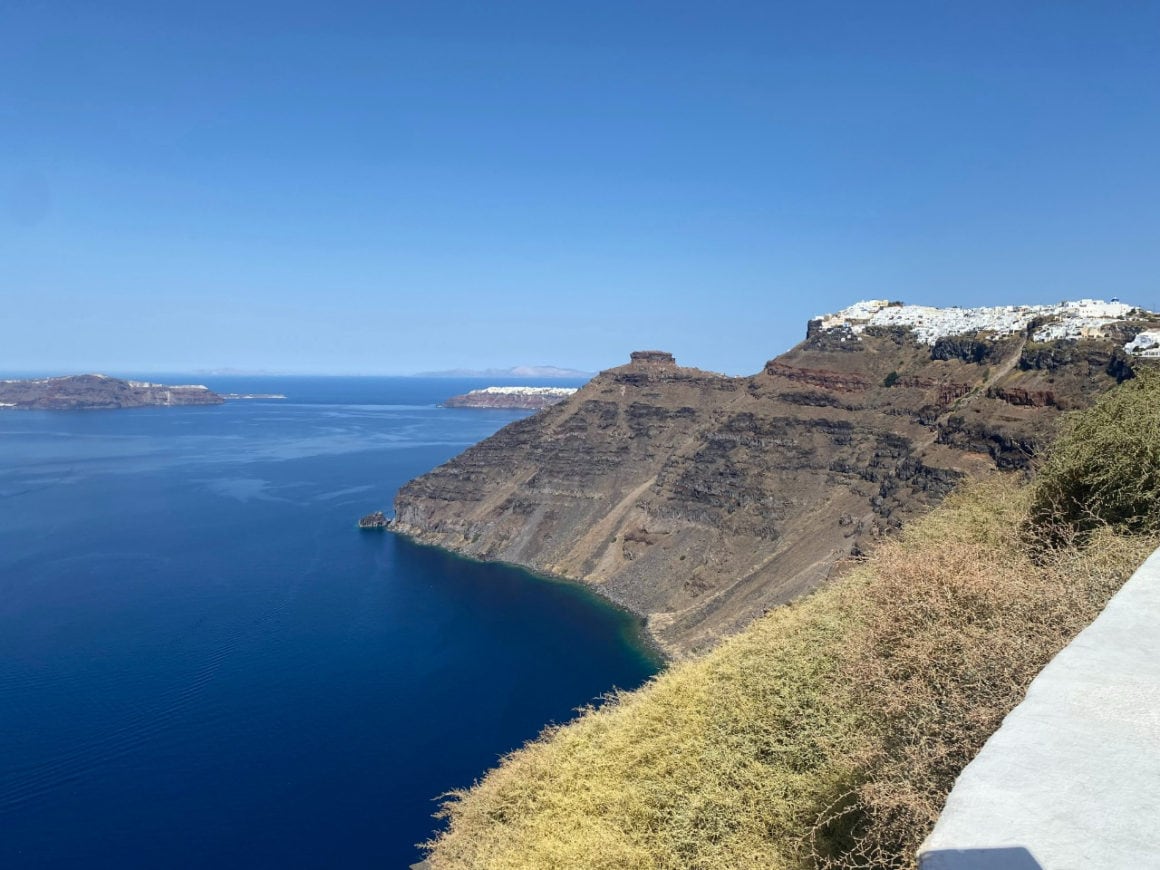 Despite what I said earlier about it being possible to visit Santorini on a budget, there's no doubt that it's still far more expensive than many other islands and mainland Greece.
You pay through the roof to be able to eat at stunning clifftop locations looking over the ocean, and to stay on one of Greece's most popular islands. And some of those splurges are worth it.
However, if you're travelling on a tight budget and don't feel super desperate to visit Santorini it might be worth saving it for a later trip when you're not having to count your pennies as much.
I found prices in Santorini to be at least 25% higher than the other islands I visited in the Cyclades – Naxos and Paros. I still managed to visit all three islands on a budget, but it took far more planning, effort and sacrifice on Santorini.
It's Not a Big Beach Destination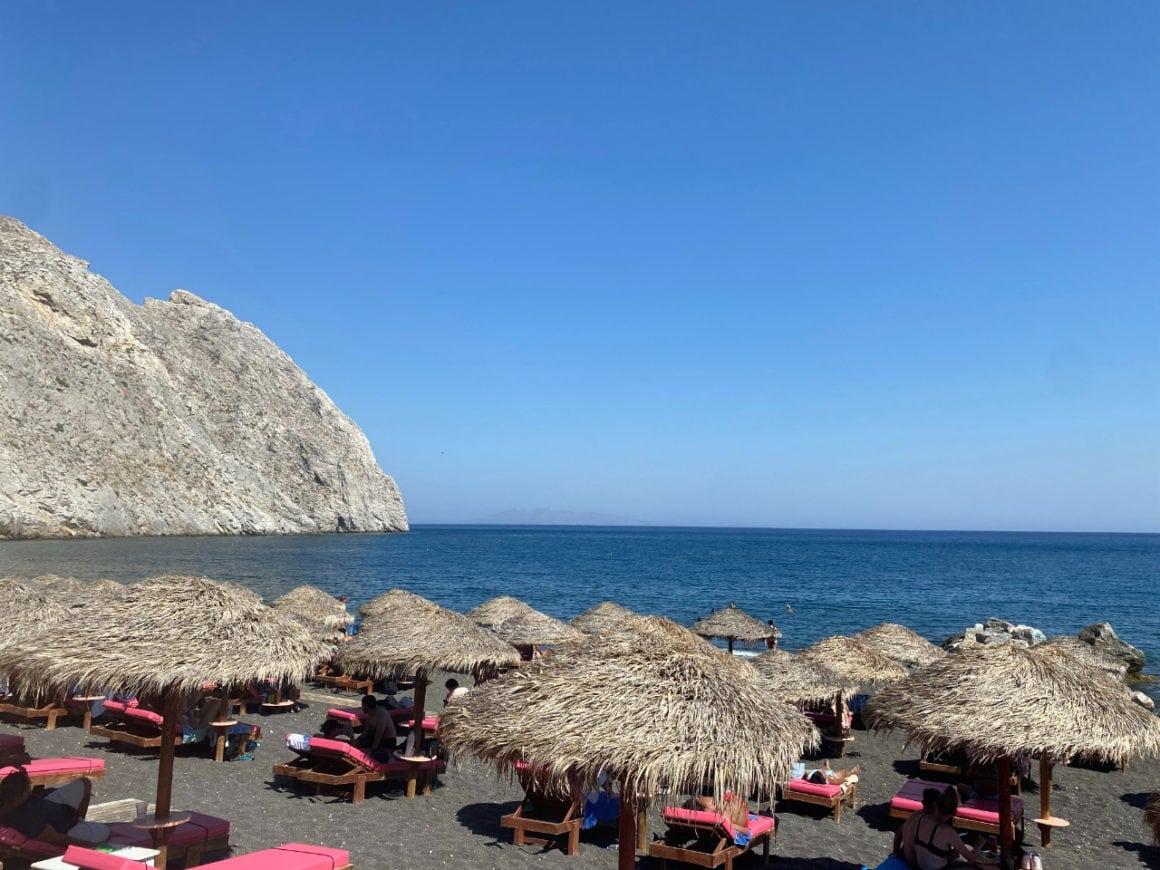 If you're heading to Greece to hit the beaches, Santorini probably isn't the best candidate. It certainly does have beaches, but not a whole tonne of them, unlike other islands such as Milos which has over 70!
Furthermore, many of the beaches are black sand beaches on Santorini. This isn't a problem necessarily, but I know that plenty of people prefer white sand beaches, so if this is an issue for you Santorini's beaches might not hit the spot.
In my experience, Santorini is more of a sightseeing destination than a beach one. I recommend taking the bus to a beach like Kamari or Perissa once on your trip to Santorini, but if you're looking to soak up the sun on some sand there are far cheaper islands to do it on.
It's Full of Instagrammers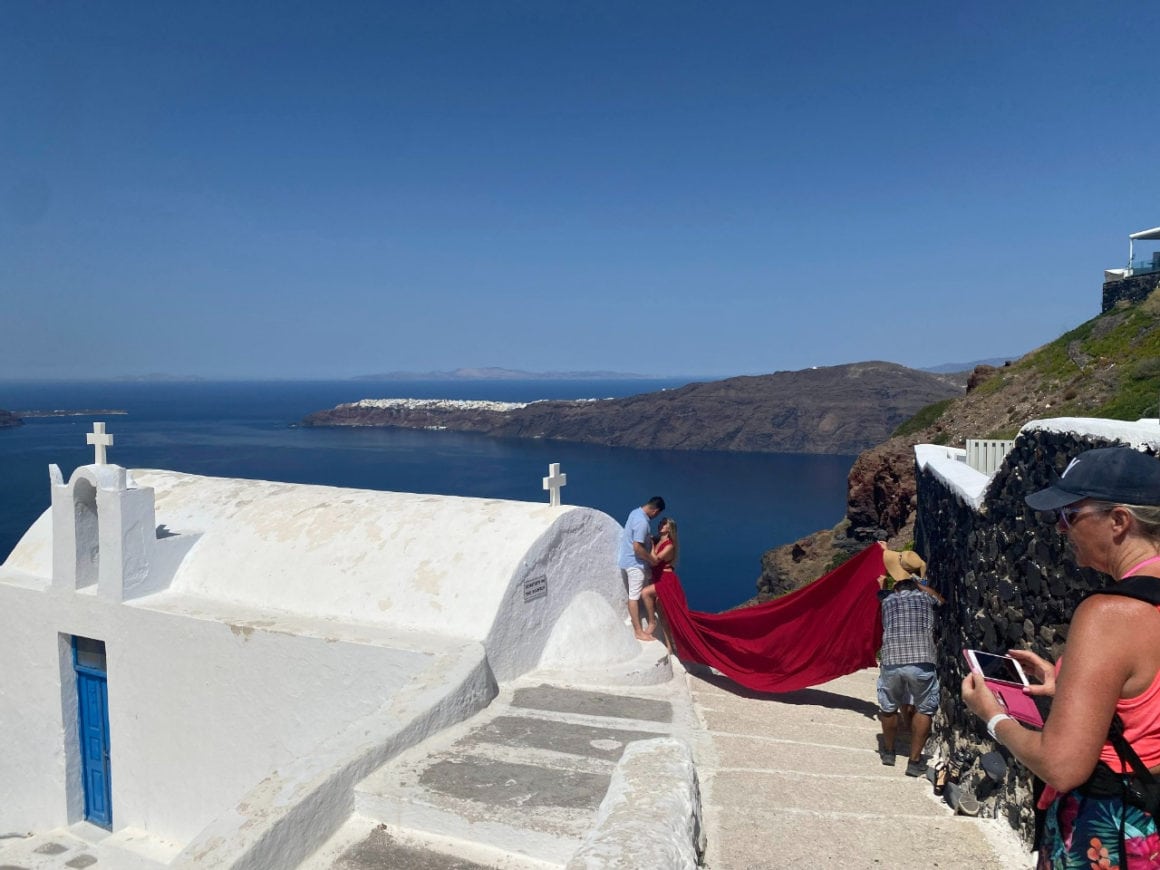 So this might be a bit of a niche pet peeve, but if people blocking entire streets so that they can get the perfect shot of themselves annoys you, Santorini (Oia is particular) is going to get on your nerves.
I saw SO many women in long floaty dresses and straw hats shouting at their boyfriends to get the perfect shot or video of them walking down the street.
It all just feels pretty fake, and it's irritating to not be able to wander around without being snapped at to get out of the photo, or having people waiting impatiently for you to move out of the shot when you're just trying to take in the view and relax.
Santorini is so incredibly beautiful that it's actually a bit sad that so many people there seem to be more focussed on getting the perfect photos of themselves rather than soaking it all up. But that's a rant for another day…
Again, though, this is just something that gets on my nerves, so if you're actually into Instagram then this probably won't bother at all – it's just something to be aware of!
So – Is Santorini Worth Visiting?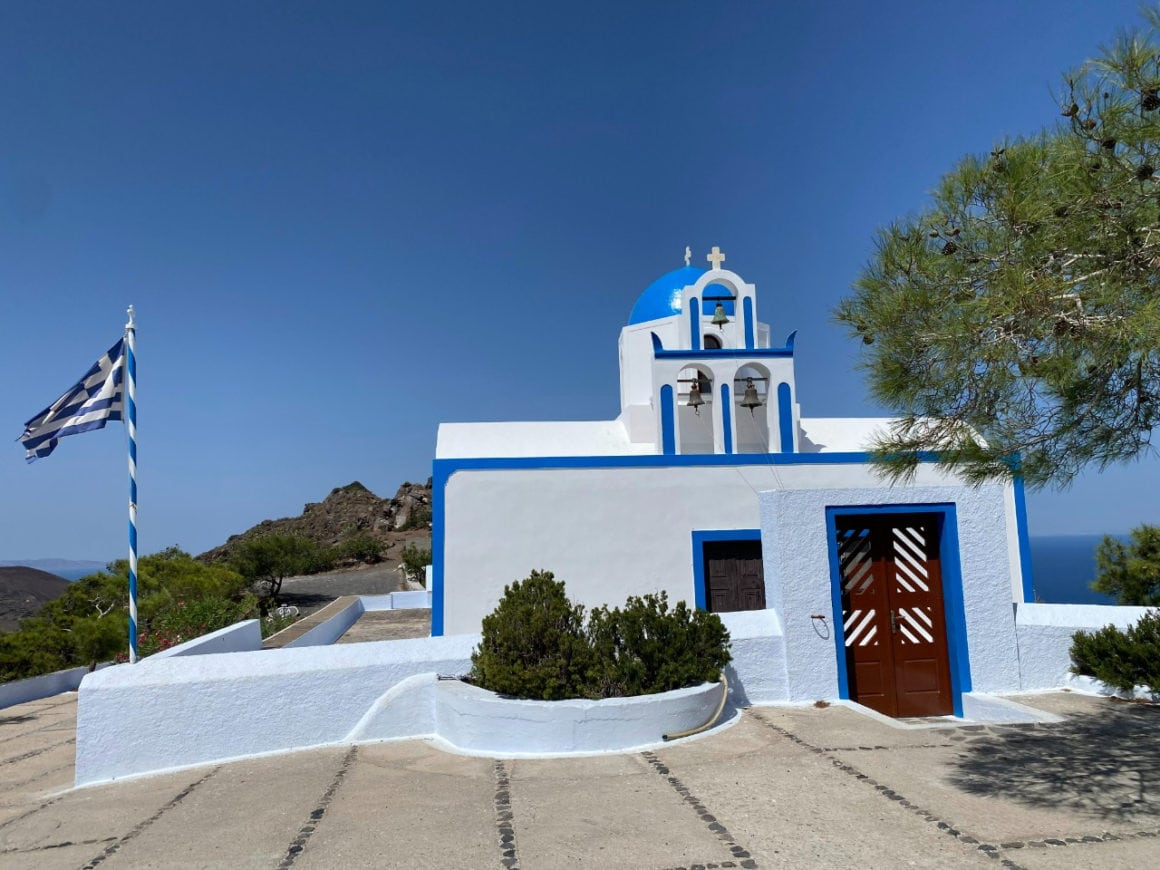 As you can see, I LOVED my time on Santorini, and I definitely think it's worth visiting!
However, there's no doubt that Santorini does have its down sides, and it's important to take these into consideration when deciding whether or not to visit. What works for me might not work for you.
Equally, what I see as a disadvantage to Santorini might not bother you at all!
We all have different preferences, but I hope that this post has helped you to decide whether or not to visit Santorini.
Got any questions? Drop them in the comments and I'll try my best to help!