There is a good chance that this post contains affiliate links. If you make a purchase through them, I may receive a small commission at no extra cost to you! As an Amazon Associate, I earn from qualifying purchases. As ever, all opinions are my own.
Last Updated on May 7, 2020 by Ella
In this series I reflect on what living in London is like, what I've gotten up to in London over the last month, and what I recommend!
January. The month of fresh starts, of new-year's resolutions and returning to the daily grind. If I had to sum up my month in one word it would be busy.
I did pretty well this month. Sure, January has been a bit tight budget-wise, as it is for most people, and I've had to deal with a lot from my psycho housemate this month, but those points aside I've not had a bad time.
If you have read my goals for 2020 post you'll know all about my London challenge, whereby I try to tick off 50 London attractions from my huuuuge 'London list' in an attempt to not take living in this amazing and historic city for granted. In January I ticked off a total of 4 (or 7? I'm not sure what 'counts'). This puts me on track to hit my goal if every month is like this, and you know what guys? I really enjoyed working on it.
January 1st
New Year's Eve saw me dancing the night away at the uber-trendy Peckham Levels. What was once a multi-storey car park in Peckham Town Centre has now become a happening bar and multi-purpose space. During the day you can expect to find a beauty salon and yoga classes there, and by night it turns into a cool space for drinks, food and mingling. In summer the infamous rooftop bar Frank's Café opens, apparently giving you amazing sunset views across London. I wanted to visit Peckham Levels since before I even began living in London, and I ended up here totally by accident!
Rob and I headed to a house party in Norbury, South London. He only managed to drag me there on the strict promise that we would not be going "out out". The second we arrived at the house people ordered taxis, having decided to head to Peckham for a funk and soul night.
Ah.
In Rob's defence, this totally wasn't his fault. Luckily for him, if there is any way to get me to go to a club it's the promise of funk and soul music!
Peckham Levels
On arrival, it became clear that there was no funk and soul. In fact, some guy had completely made this up to convince everybody to go out. Surprisingly, I didn't mind as I was super excited to be visiting Peckham Levels! To add to my excitement, there was no entry fee (even on New Year's Eve!), it wasn't too crowded, and the drinks were totally reasonable at £4.50 ($5.90) for a pint. In London! On New Year's Eve!
Morley's
By 1am I had definitely had enough. On the lookout for food, we stumbled across Morley's, a South London institution. I had repeatedly heard that I just had to try it whilst living in London. I ordered a burger and fries, which cost only £2.50 ($3.25) and was soooooo delicious. Rob went with what Morley's are famous for – fried chicken. Apparently it was the best chicken of his life! I don't even want to think about how unhealthy our food was, but it was definitely worth it.
Returning to work on 2 January was hell. I felt so, so sad that the Christmas period was over and the fun had ended, but I dragged myself in and you know what, it actually wasn't all that bad. Nobody was in the office as most people opted to extend their Christmas break until the following week. This meant I could just chill, listen to podcasts and surf the internet.
January 4th
Bounce
On the first Saturday of the year I headed to Bounce in Farringdon with Rob to double date with his friends. We drank beer and played a few rounds of ping pong in the place ping pong was first created and patented back in 1901! Originally named Gossima in 1891 by its creator John Jacques II, it wasn't until he rebranded it 'ping pong' that the game started causing a buzz.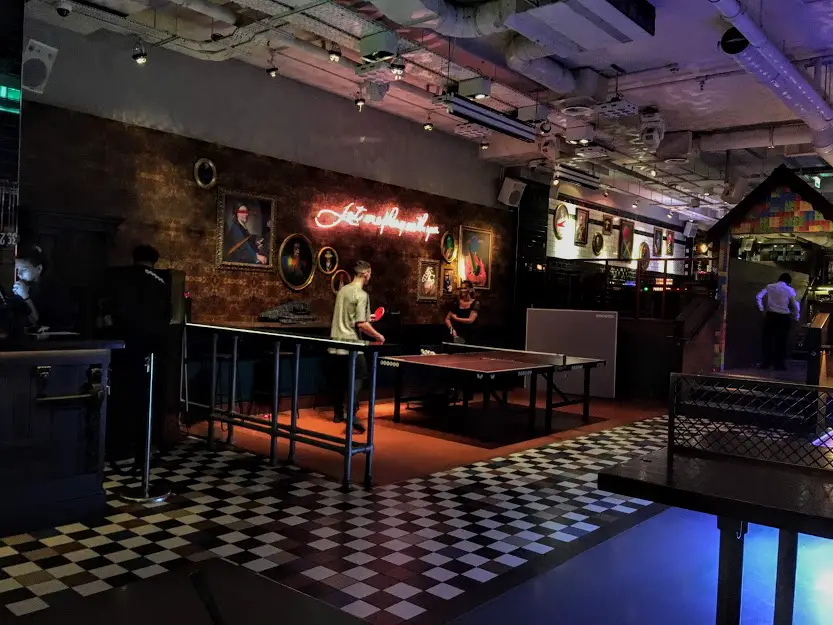 A game for four wasn't cheap at £24 for half an hour, but served its purpose. We then headed a few stops down on the Northern Line to Camden, where we went for a drink at the lovely and ambient Lockside Camden. Guys, this place served the best espresso martini of my life! I finally got my funk and soul hit, and with it being early January the bar was quiet and felt cosy. It was the perfect way to wind down our Saturday night.
January 11th
The Banqueting House
The next weekend I took advantage of it being off-season by purchasing a half-price ticket to visit the Banqueting House. The current version was built in 1622 and designed to be a venue where masques and other courtly entertainment was held. It was also the site of King Charles I's execution during the English Civil War. I paid £5.40 ($6.90) for a half price student ticket, which included entry to the Banqueting House and an audio guide. It felt super nice to be walking into the city with a sense of purpose that Saturday as I arrived at the Banqueting House. I was ready to see my first major tourist attraction since I began living in London!
With my ticket in hand, the first stop was a room showing a 15 minute film about the history of the Banqueting House and its purpose. Next to this was the 'Palace Pride' exhibition, a display about LGBTQ+ history in the British royal family. I then walked up a grand staircase to peek inside the famed hall myself. Stepping into the hall was awe-inspiring, and the audio guide did a great job explaining what happened in the room and the history of the amazing painting by Ruben which adorns the ceiling. There was also an interesting segment about conservation at the Banqueting House if that's your thing.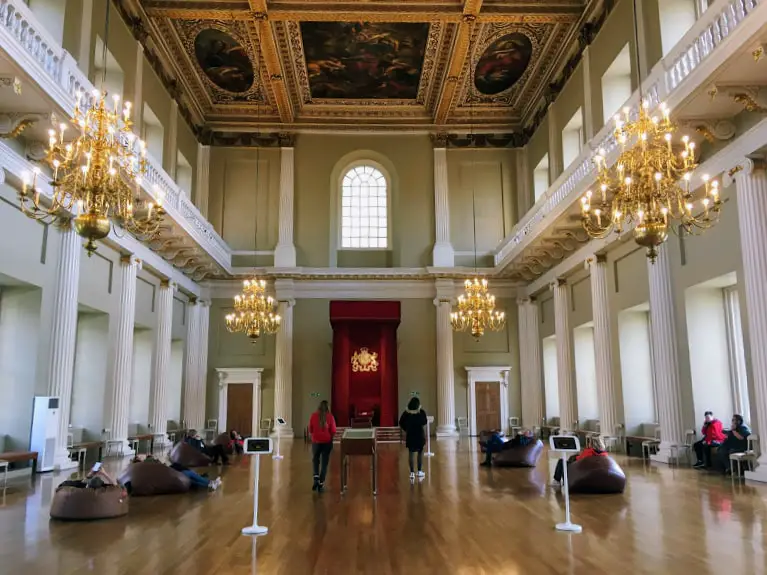 Beanbags were scattered across the floor so that visitors could lie on them and look at the painted ceiling whilst listening to the audio guide, which was a cool touch.
So, is the Banqueting House worth visiting?
Eh…
On a half-price ticket, yes it is. It was exciting to see such grandeur and to see the only part of the Whitehall Palace still surviving. It was also morbidly fascinating to see the site of Charles I's execution.
However
It's just one room. You can get way more bang for your buck visiting one of London's many palaces or grand houses. Visiting the Banqueting house only takes 45 minutes, so you won't be occupied for long. If you're in the area and have time then go for it, but don't go out of your way to visit.
Benjamin Franklin House
In a rush of London tourist attraction enthusiasm, I dug out my Google Maps to see if I had pinned any attractions nearby. Benjamin Franklin House was just five minutes away, and the write-up given to it in my TimeOut Guide had intrigued me. It described the attraction as more of a 'historical experience' than a traditional museum.
I hadn't known Benjamin Franklin lived in London, and had no idea what constituted a 'historical experience', so I was intrigued. That intrigue caused me to cough up £6 ($7.80) for a student ticket to find out.
What followed was one of the weirdest, most bizarre and uncomfortable hours of my life. I wanted to go really in-depth about this experience to try and process what the hell happened, so I have written a separate post all about it. If you fancy having a good laugh at my expense, go ahead and read about my visit to London's weirdest tourist attraction.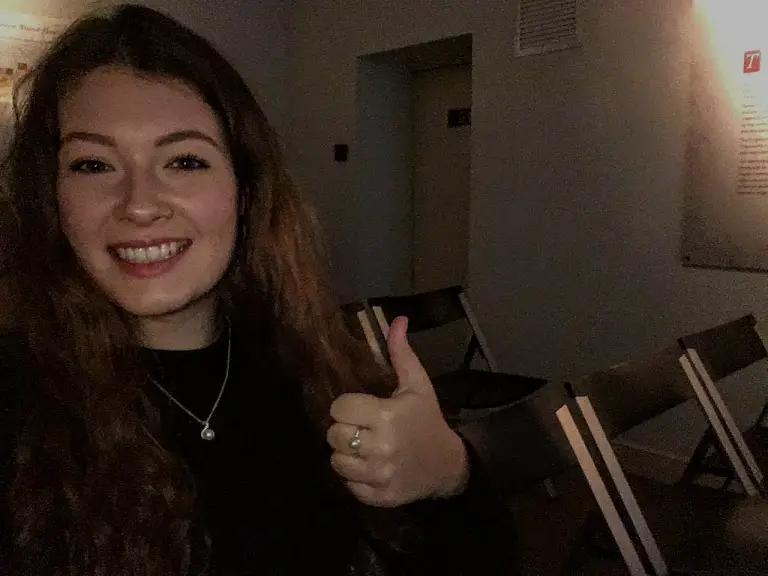 I don't even know how to summarise that experience for this post, as it was just so damn weird.
My recommendation: give it a hard SWERVE!
I was well and truly done after that, and my phone battery was close to gone. Rather than heading to the Charles Dickens Museum I went home and soaked in a bubble bath. Mr Dickens could wait.
January 12th
Hampton Court Palace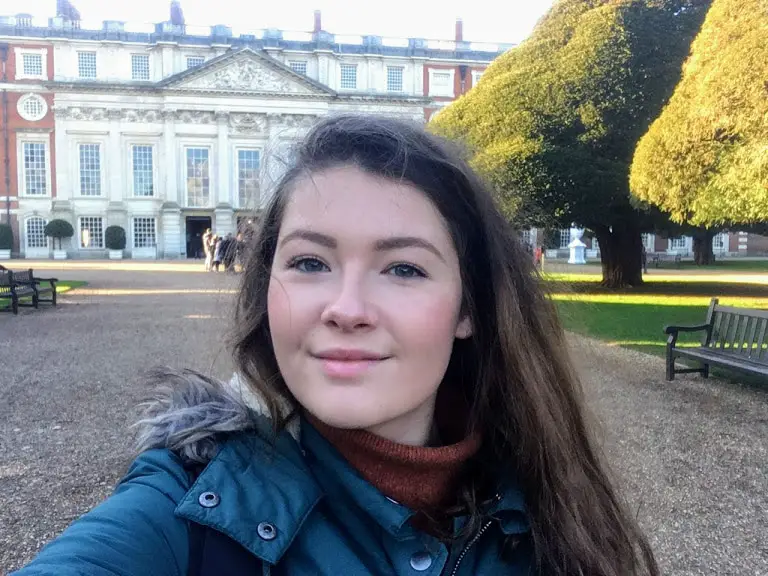 The following day required an early 8:30am wake-up as I set off to Hampton Court Palace to take full advantage of their half-price ticket deal. Admittedly, on hearing that alarm on a Sunday morning I wondered why I was doing this to myself, but I persevered and got myself out of the door. I paid £8.50 ($11) for a half-price student ticket. Getting from my place to the palace took 90 minutes each way. The day was dry, bright and clear, and felt really lovely and wintry. On the train there I discovered the Tudor Travel Show podcast and listened to the episodes about Hampton Court to get me in the mood.
I spent around 4 hours exploring the palace and gardens, helped by a thorough audio guide, before heading home to escape the cold. In just a few hours I took over 300 photos! Everything I saw was just so fascinating I couldn't help myself! If you want more detail or are thinking of visiting, check out my post on everything you need to know before visiting Hampton Court Palace.
January 18th
Cream Tea
The following Saturday saw Rob and I indulged in a true British tradition, the Cream Tea.
We went to Gail's Bakery in Bankside and paid £11.50 ($15) for a pot of tea for me, a chai latte for Rob, and two scones with clotted cream and homemade strawberry jam. The jam was delicious, and the scones were buttery and good. It was a lovely way to spend a relaxed Saturday afternoon.
Four Quarters
Later that evening we headed to Peckham (again) to check out The Four Quarters, an awesome bar filled with retro American arcade games. For my American readers I can imagine this is no big deal, but for us it was really exciting! The beer was affordable for London (around £4.70/$6.10 a pint) and there was a great, chilled vibe about the place. And SO. MANY. GAMES. We didn't know where to start!
You can buy game tokens at the bar alongside your drinks, and the tokens are actually American quarters! Four quarters cost £1, and most games only cost one quarter to play. A lot of the games have multiplayer functions too, which was entertaining. Needless to say, Rob put my gaming technique to shame! If you're looking for a date idea, or just an 'alternative' London night out, head to Four Quarters!
January 19th
A very scenic run
The day after Rob and I headed out on a run together which saw us running along the River Thames, past Trafalgar Square and through St James' Park to Buckingham Palace. It wasn't the most effective route as we constantly had to slow down for tourists, but I just couldn't believe I could see all these world-famous attractions on my run! Sometimes I forget how lucky I am to be living in London.
At the end of the month, Rob and I headed to Vienna for a short break to celebrate our anniversary. This meant no further London attractions, but you can expect a few posts all about Vienna shortly.
The Month In Summary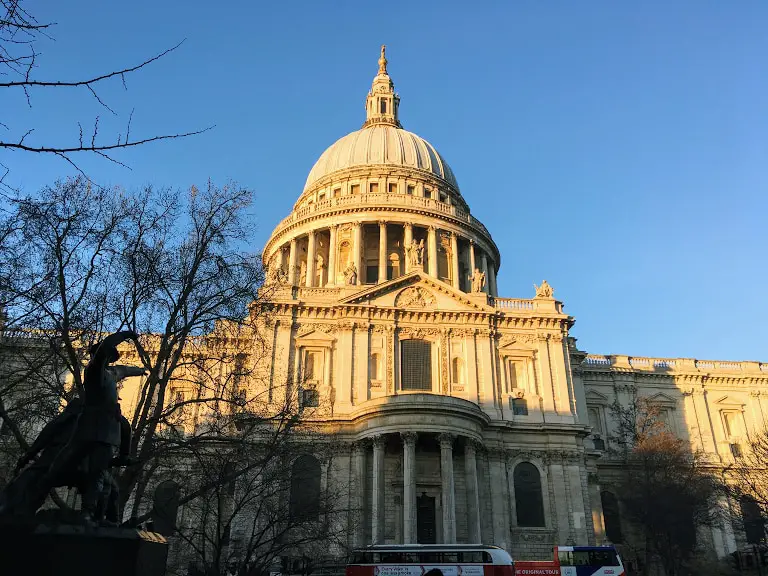 London attractions visited – 7? 4? I really should set some criteria as to what I'm counting as an attraction.
You know what, I'm counting Peckham Levels, Morley's and Four Quarters. Although they're not 'tourist' attractions per se, they're definitely things I wanted to see or do whilst living in London.
So – 7!
January's top attraction – The prize has to go to Hampton Court Palace! An honourable mention goes to Four Quarters.
Overall, January was a pretty busy but very productive start to the year for me! I really made the most of living in London this month! What did you get up to in January?
Liked this post? Pin it!