There is a good chance that this post contains affiliate links. If you make a purchase through them, I may receive a small commission at no extra cost to you! As an Amazon Associate, I earn from qualifying purchases. As ever, all opinions are my own.
So, In case you haven't heard, Lisbon is one of the best cities in Europe to visit as a solo traveller! I first visited the city last year, as a solo female traveller, and was blown away by the city's fabulous waterfront location, great value for money, and how solo traveller-friendly it was!
This year, I returned to Lisbon, this time with my boyfriend, so I've been able to compare the differences between visiting the city both alone and as a couple. 
The good news is, I found barely any difference!
Planning to go to Lisbon as a solo traveller, or wondering if it's safe enough for you to travel alone to? You've come to the right place! Here is everything you need to know about solo travel in Lisbon, Portugal.
What's Solo Travel Like in Lisbon?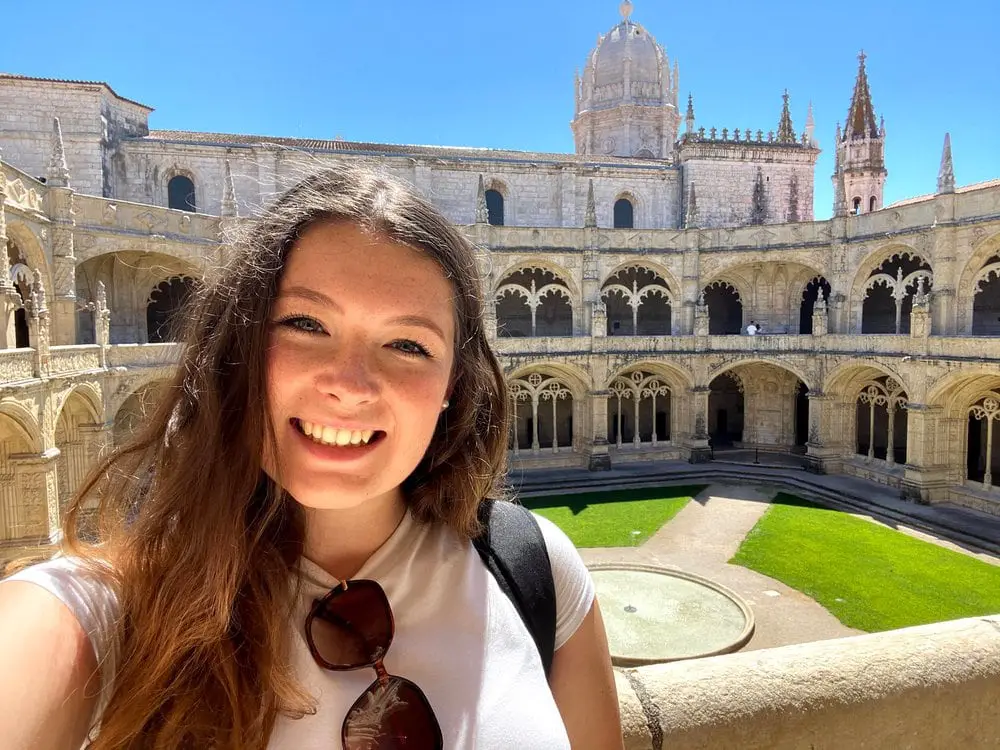 Solo travellers are pretty common in Lisbon – especially solo backpackers. English is widely spoken, it's easy to navigate on public transport, and Lisbon airport is one of Europe's main transport hubs – meaning lots of cheap flights! This makes Lisbon the perfect location for people tempted to dip their toes into solo travel for a couple of days.
I spent 4 days visiting Lisbon by myself, but the good news is I never felt alone. 
Lisbon's many museums and attractions are welcoming to solo travellers, and nobody gives you the side-eye for exploring by yourself. The same even goes for hanging out in the park, picking up a delicious pastel de nata at a bakery, or even heading to the bar for a drink. Hooray!
I was never uncomfortable as a solo female traveller in Lisbon – and I don't think I got any catcalls at all! Any experienced solo female traveller will know how unusual that is.
Obviously, this is just my experience, but having spoken to countless solo travellers and backpackers in Lisbon, I haven't come across a single person who has had a bad experience.
Where to Stay in Lisbon as a Solo Traveller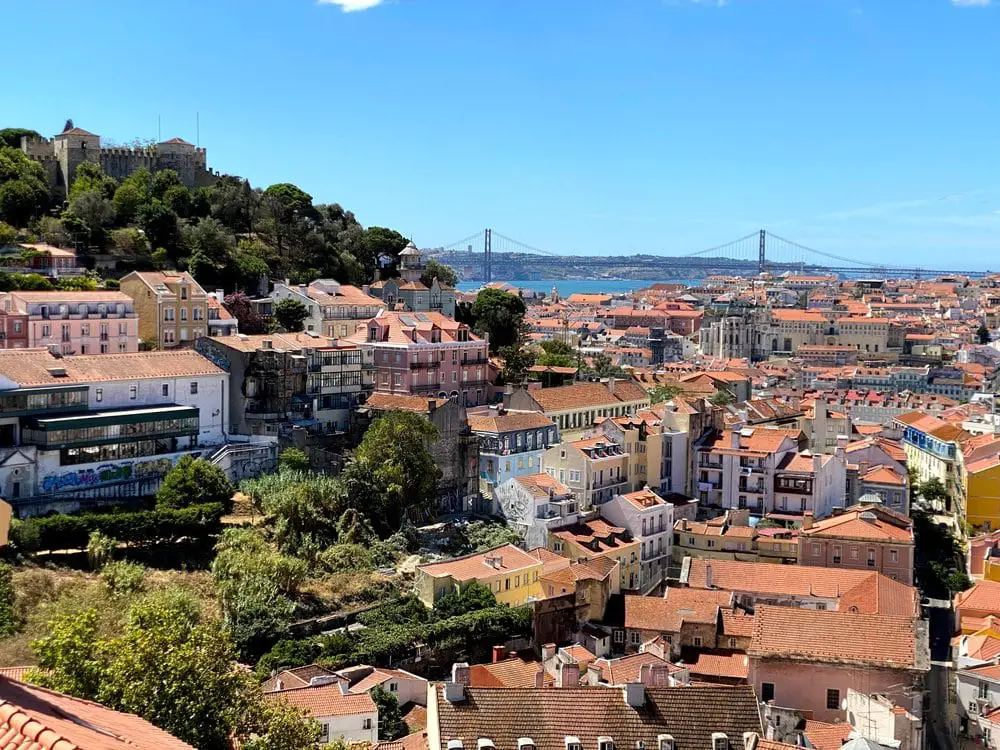 If you're a solo traveller, I will almost always recommend you stay at a hostel. They're cheap, full of other solo travellers just like you, and the days of hostels being only for teenagers are long gone. Nowadays, unless the hostel has an age limit in their policy, you're free to check-in at any age – and it's way more common than you'd expect!
Both times I have visited Lisbon (yes, even the time I travelled with my boyfriend) I stayed at this epic hostel, and I couldn't recommend it highly enough! Their 'power hour' at the bar (free beers and sangria!) each night is attended by pretty much every guest, so it's the ideal opportunity to meet other travellers. 
The hostel staff also arrange trips to have a picnic at sunset or spend the day in Sintra together, so you've got an in-built group of friends as soon as you check-in!
Oh, and let's not forget their free breakfast, which is the best hostel breakfast I've ever had! We're talking fresh waffles, scrambled eggs, cheese toasties – the lot!
Things to Do Alone in Lisbon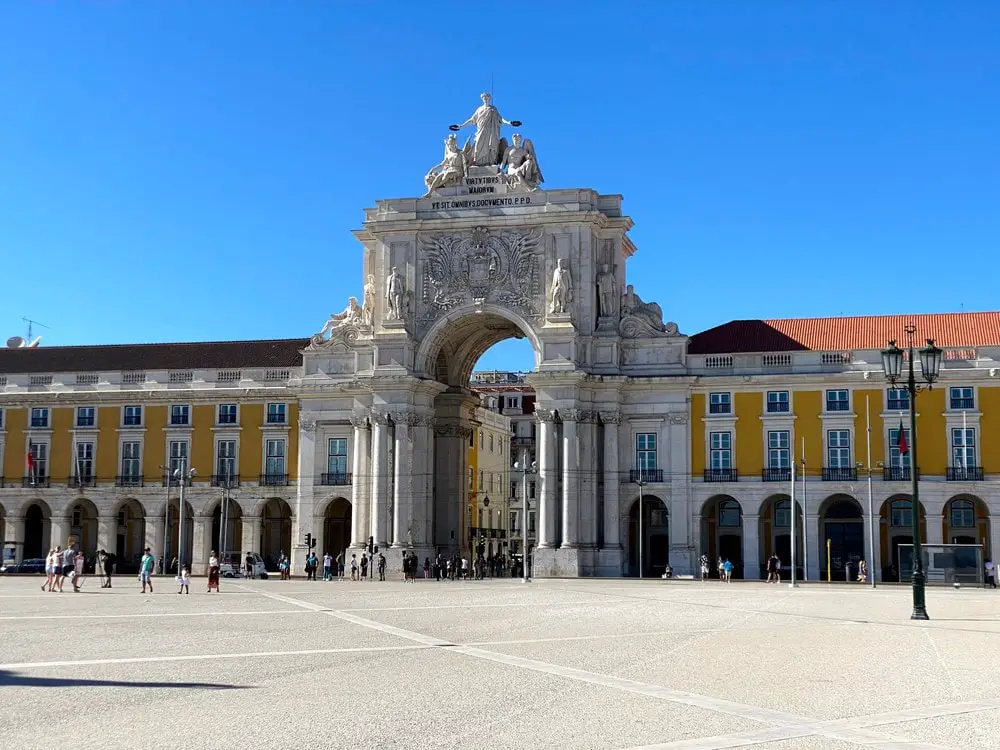 I can't think of a single example of a popular thing to do in Lisbon that you can't have just as much fun doing alone. Chances are you won't do much alone anyway, as you'll probably meet people in the hostel to explore with. Here are some of my favourite things to do in Lisbon:
Go on a Free Walking Tour
Okay, so it's not actually free (these tours are tip-based) but going on a free walking tour in any city is, in my experience, the best introduction to a new city. I joined this tour in Lisbon and it was definitely worth it! You'll head to all the main landmarks of the city, learn local history from your guide, and even head to some more off-the-beaten-path locations.
Sample a Pastel de Nata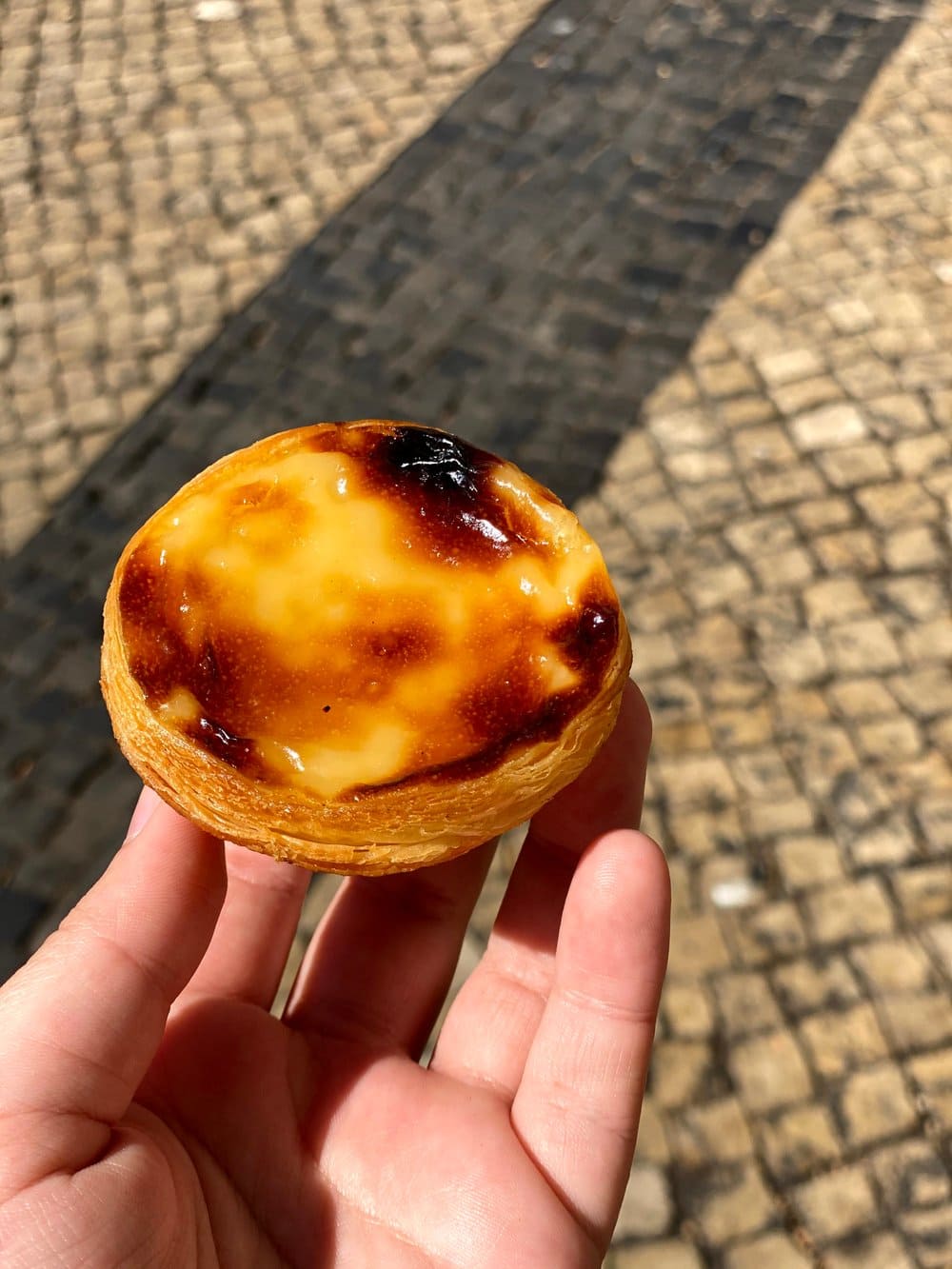 If you haven't already tried a Portuguese custard tart, or Pastel de Nata, you're in for a hell of a treat! You can find these small tarts of deliciousness all across the city, they're cheap (they cost just €1.20 each) and they're perfect for grabbing on the go. 
People argue about where to find the very best Pastéis de Nata in Lisbon, but, unless you're a connoisseur, they all taste the same. They do in my opinion, at least!
Explore Belém
The UNESCO neighbourhood of Belém is one of the most beautiful in the city, and you can easily spend the full day here. It's like its own mini-city. 
Start your visit at the Monument to the Discoveries, a humongous sculpture looking out to sea, before wandering to the Belém Tower for some brilliant photos. There's also the unmissable Jerónimos Monastery in Belém, which is one of the most impressive buildings I've ever visited, and which you can't leave Belém without visiting.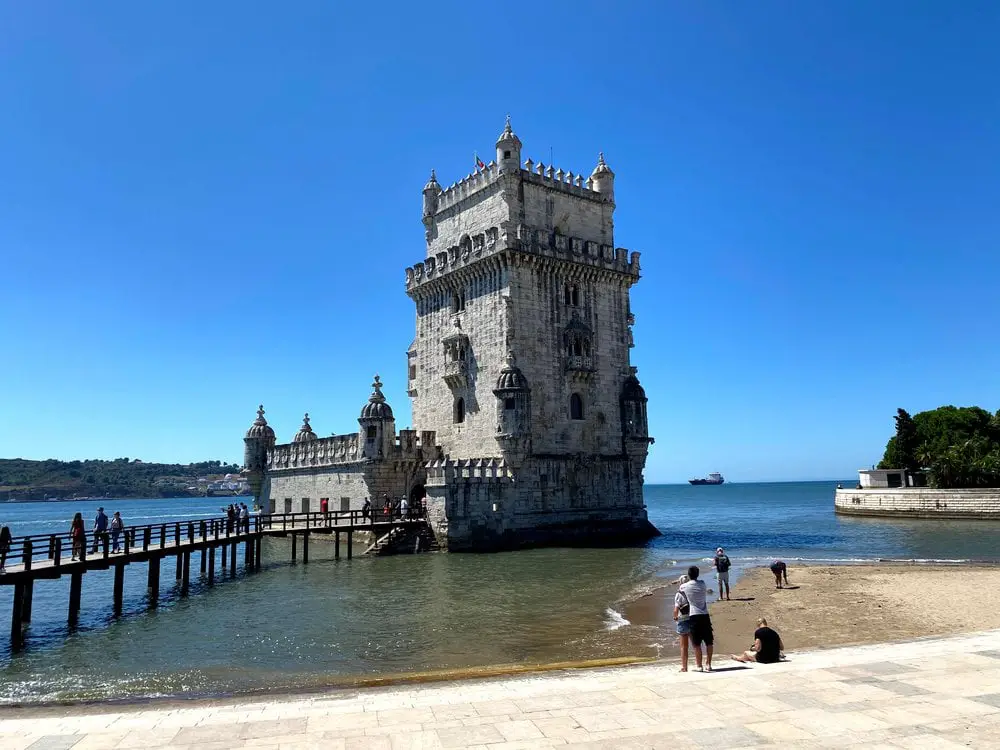 Praça do Comércio
This is Lisbon's main square, and it's also one of the most photogenic spots in the whole city. It's right on the harbour front, so plenty of people head here in the evening to watch the sunset. 
At the northern side of the square, you'll find the Rua Augusta Arch and bright yellow painted buildings. In the centre of the square, you'll find an extravagant statue of King Joseph I of Portugal. Although there's not much to do at Praça do Comércio, it's a place you really can't leave Lisbon without seeing. It's absolutely stunning!
São Jorge Castle
On a hilltop overlooking the city, São Jorge Castle has been standing since the 11th century and is the best place to learn about Lisbon's Moorish history. It's also one of the best viewpoints in Lisbon, and the climb up there is worth it for the knock-out views over the city.
Visit Sintra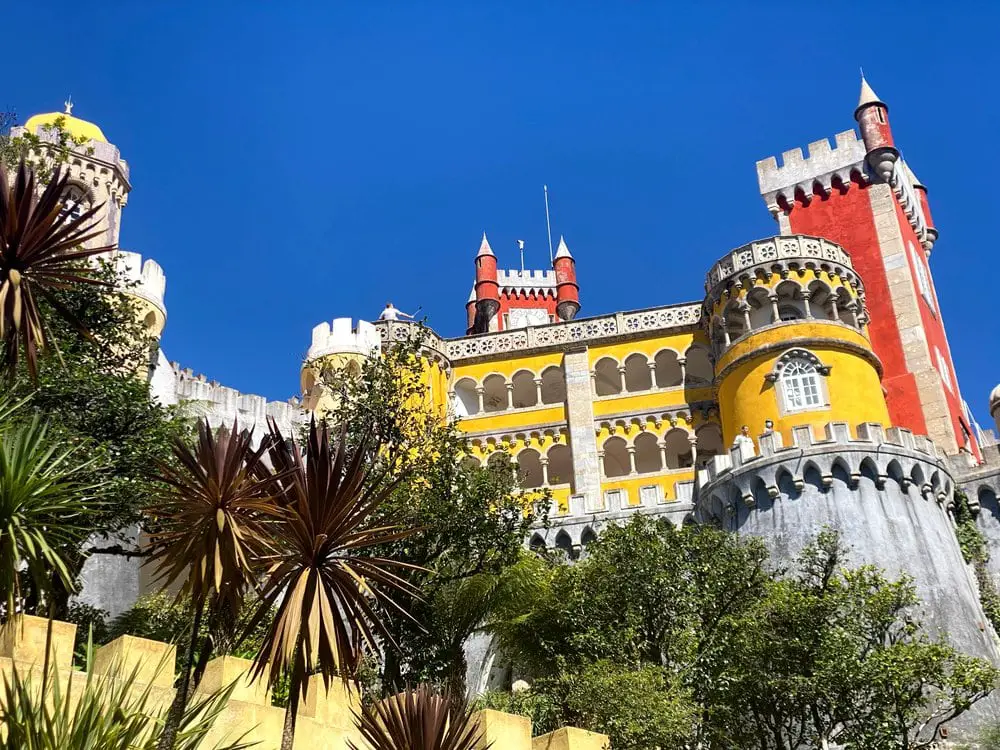 Okay, so it's definitely not in Lisbon, but you can't visit Lisbon without taking a trip to Sintra! This breathtaking town is full of unbelievably beautiful palaces, and it's the most popular of the many day trips from Lisbon.
If you've ever seen photos of a bright red and yellow palace surrounded by hills, that's Pena Palace, and you can visit it in Sintra by just getting a half-hour train from Lisbon. Sintra is great for solo travellers since it's such a safe and relaxing place. You can stroll around the many palaces in complete peace!
Getting Around Lisbon
Lisbon is super easy to get around, and it's extremely walkable. A combination of buses, trains and the metro will get you everywhere you could possibly want to visit in Lisbon, so you'll rarely need taxis.
If you're staying in central Lisbon, walking around by yourself after dark should be totally fine – there are always plenty of people around (unless it's like, 2am). Obviously, all the usual rules of staying safe apply – don't get blackout drunk, keep your valuables hidden, and if in doubt, call a taxi.
One area I would flag is the area around Martim Moniz. There are large groups of men that stand around here, and they can be pretty creepy (but mostly harmless). If you're walking around there at night, it's best to buddy up with someone from the hostel.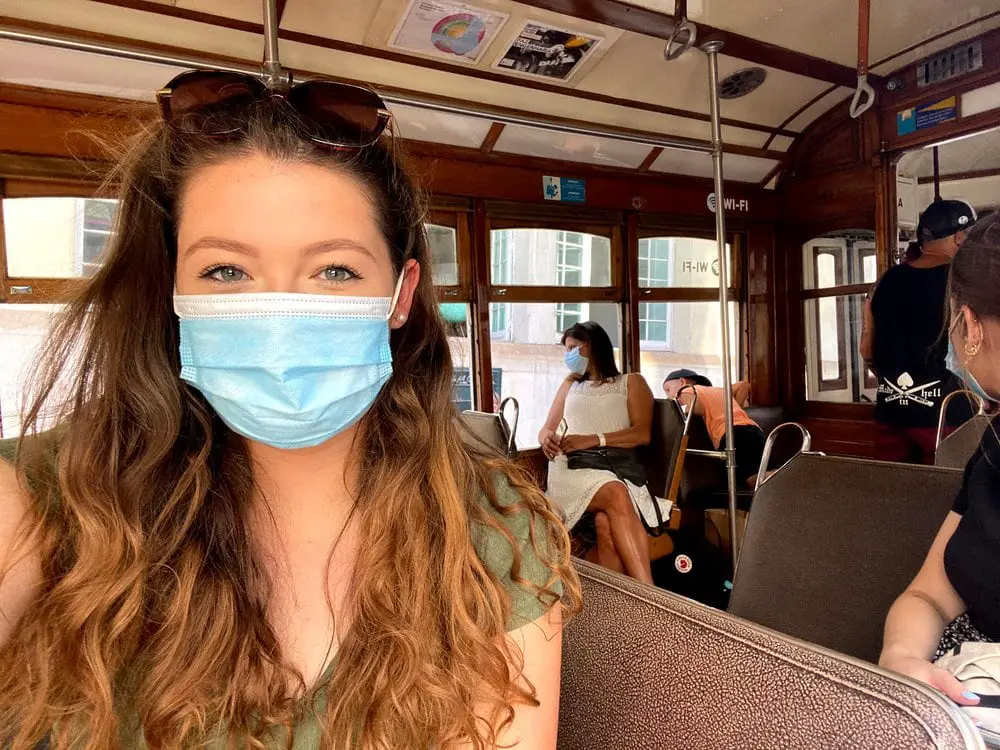 Is Lisbon Safe for Solo Travellers?
Yes! Lisbon embraces solo travellers with open arms, and you shouldn't get any weird looks from locals for exploring or eating by yourself. The most common crime tourists experience in Lisbon is pickpocketing, like in most cities in the world. 
Provided you take the common precautions you would take anywhere else in the world, Lisbon is totally safe for solo travellers.
Is Lisbon Safe for Solo Female Travellers?
Absolutely! The street harassment here was the lowest I have experienced anywhere except Oslo. Which I found very surprising! You can dress however you like in Lisbon, and it probably won't raise an eyebrow (just be sure to cover up when entering religious buildings). 
In fact, I felt safer in Lisbon as a solo female traveller than I did when I visited with my boyfriend! I know this sounds crazy, but it's true.
This is because, about 5 times a day, creepy guys in the street would approach my boyfriend and ask if he wanted to buy weed. As a solo female traveller, I never encountered any offers from these shady guys, so it seems like being a woman actually gets you out of this situation!
Obviously, that situation wasn't dangerous or anything, but I much prefer it when random men don't approach me on the street, so…
---
Lisbon is one of my favourite cities in the world, and whether you're an experienced solo traveller, or have never travelled alone before, I'm certain you'll have an amazing time in the city. It's super beginner-friendly!
Got any questions? Drop them in the comments!