There is a good chance that this post contains affiliate links. If you make a purchase through them, I may receive a small commission at no extra cost to you! As an Amazon Associate, I earn from qualifying purchases. As ever, all opinions are my own.
Last Updated on July 7, 2022 by Ella
It's a lazy Sunday morning in Clapham, so there's only one correct answer: brunch! Luckily, since Clapham is such a fun place to live, you're pretty spoilt for choice when it comes to bars, cafes, and coffee places offering a brunch menu.
Plus, since Clapham is not a touristy area, the prices are considerably lower, and places aren't *quite* as busy as Central London brunch spots.
So, when you are looking to treat yourself to a heavenly cup of tea and a mouth-watering brioche french toast, you know where to look. Here is the guide to the best brunch spots in Clapham, London.
In this post, I'll cover the seven most popular eateries in Clapham offering a late breakfast or an all-day brunch. I've also included some bottomless brunch places at the end!
Best Brunch Spots in Clapham, London
No 32 The Old Town – Clapham Old Town
No 32 is a relatively new bar and restaurant in Clapham but has already established itself as one of the best brunch spots in the area. This place is pretty busy in the evening but is equally impressive for its morning specials. 
The brunch menu at No 32 features a real range, from hearty burgers to healthy granolas. The coconut, banana, and ricotta pancakes are heavenly!
You can bet that they have a wide range of alcohol if you prefer your brunch boozy. The ambiance is top-tier, with a shiny and sophisticated exterior and a classy sitting area. Plus, there's a scenic outdoor sitting area with a view of the common.
Opening times: No 32 offers a breakfast menu between 9 am and 11:30 am daily, while weekends have a special all-day brunch menu between 11 am and 5 pm.
Jacks At The Junction – Clapham Junction
Looking for cheap prices and prompt service at the most sworn-by place for brunch? Jacks at the Junction is always brimming with hungry Londoners – an indicator of how well this place is doing! It's the perfect spot for a quick breakfast without needing to spend a fortune.
The menu consists of some mouth-watering dishes – classic fried egg and bacon, baked beans, and an American corned beef hash, to name a few. And for the sweet toothed among us, there are french toasts and pancakes.
Fancy something different? There's a DIY option too to create a brunch combo of your own!
Opening times: The place opens from 7 am to 4:30 pm daily, except Sundays when they open late at 8:30 am.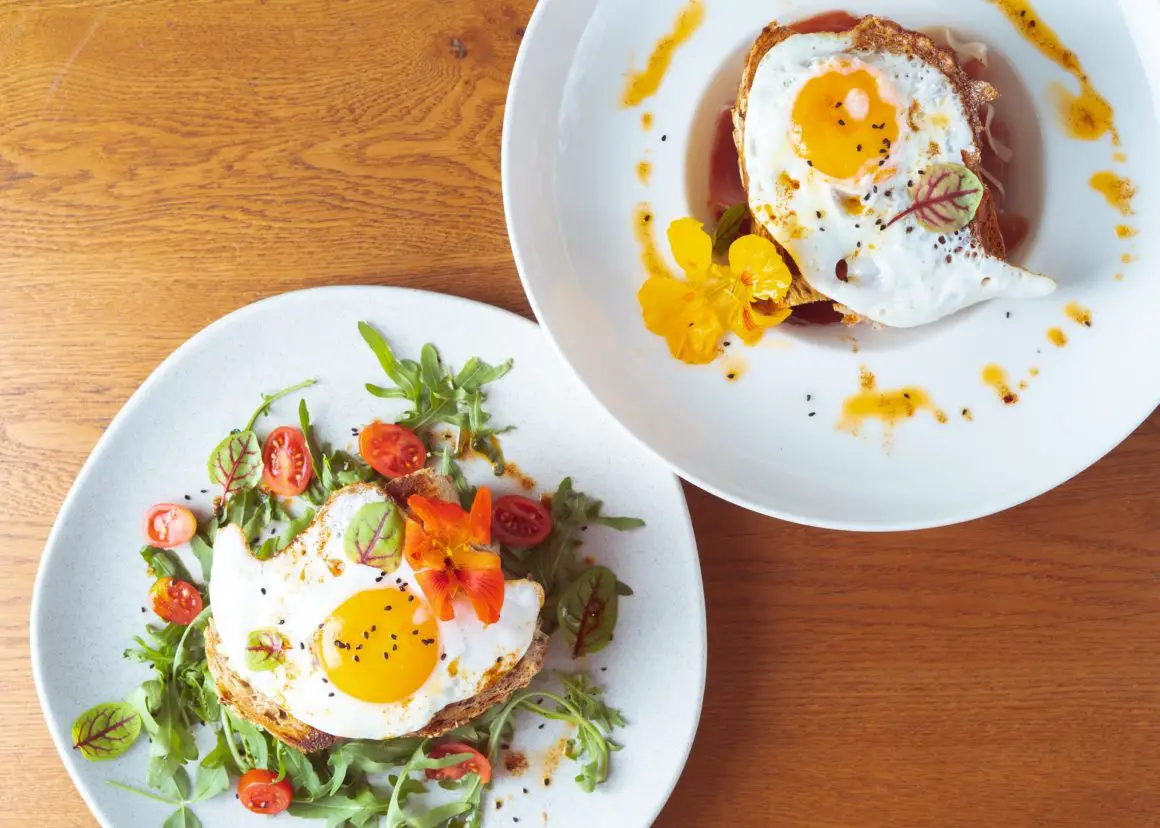 The Terrace By Megan's – Clapham Common
This posh-looking restaurant is a go-to for brunch at Clapham common. Why? The interiors of this place are magical. Inspired by a winter wonderland, the forest decor, floral details, kissing booth, fairy lights, and neon signs give that Christmassy feeling all year round.
Plus, the menu at The Terrace is just divine. The Turkish brunch feast is delicious and perfect for sharing. If you're not a food-sharer, try out the veggie brunch, shakshorizo baked eggs, or the basic avocado on sourdough toast, which are just as good.
Most single-serving brunch items cost around £10-12, and most teas and coffees are around £3.
Opening times: The brunch menu is available for the whole day during the restaurant's opening timings – 11 am till 5:30 pm.
Mommi – Clapham High Street
When you are in a mood for Asian food, Mommi could be the right place for it. As the perfect option for Japanese food in Clapham, Mommi is quite a hit among sushi lovers.
This place is equally good for brunch too. Try the boy burger or the grilled honey crumpet when your stomach is empty and you won't be disappointed. Plus, there's a boozy brunch option! You can get a bottomless prosecco brunch for £32.50.
Opening times: The only catch: you can get brunch here only at weekends. Mommi is primarily a late-night drink and dining spot and opens early at 11 am on Sundays and 12:30 pm on Saturdays only.
Best Bottomless Brunch Spots in Clapham, London
Tropix
Name a better start to the day than a bottomless brunch… I'll wait!
Tropix is a famous bottomless brunch spot in Clapham due to its tropical ambiance and drinks. For £42.50 you can enjoy endless prosecco and cocktails for two hours. Apart from the drinks, the food menu also meets expectations. Nachos, chicken wings, pancakes, french fries, pasta, and salads are just some of the offerings.
Moreover, the live music, sharing platters, and funky tropical decor are just right to get the party started. There are many reasons Tropix has to be the best place to have brunch with friends in Clapham.
Opening times: The bottomless brunch is served at 5 pm or 6 pm on Mondays to Friday, 12 pm to 3 pm or 7 pm on Saturdays, and 3 pm on Sundays.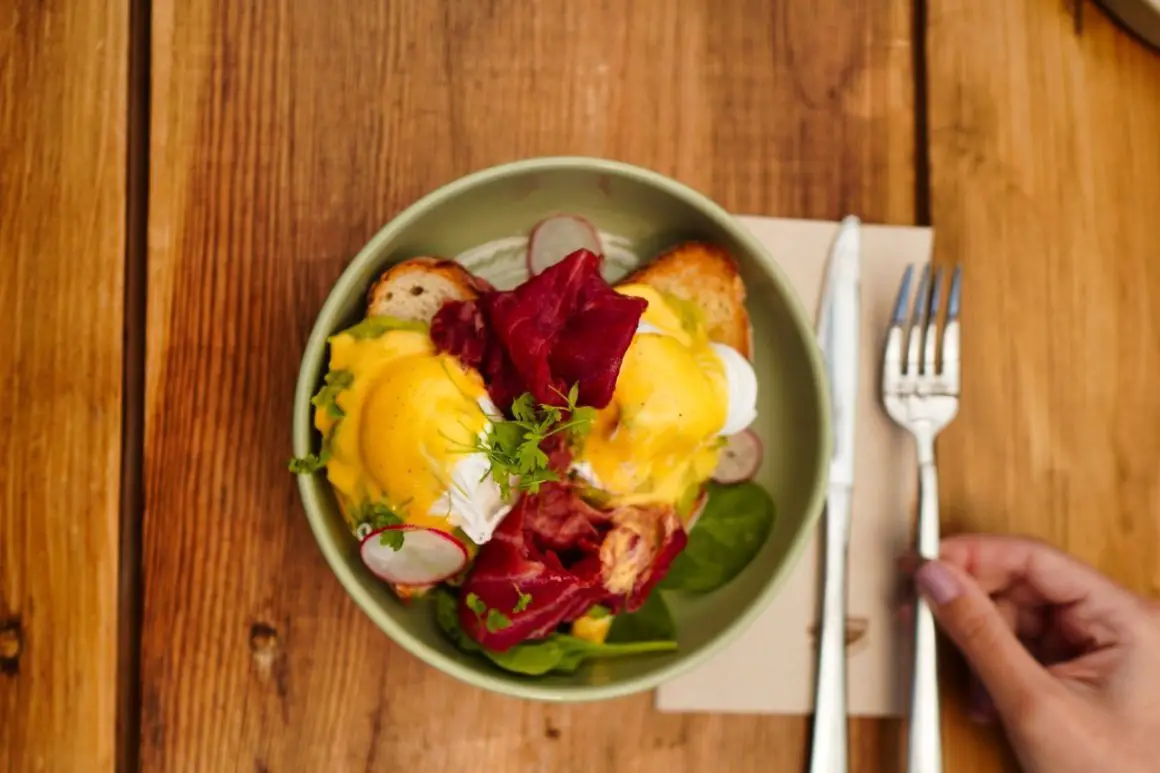 Aquum
Does a bottomless brunch at Tropix seem a little pricey? How about £19 for 90 minutes of unlimited prosecco and a one-of-a-kind Greek menu at Aquum?
The head chef at Aquum, Anastasios Tologlou, is incredible. He previously worked at Dinner, a restaurant by Heston Blumenthal, which is just a hint for the quality of food Aquum is serving. The authentic greek dishes such as Yemista and Souvlaki are people's favorites.
And on top of that, the outdoor terrace setup is the place to be in! It is gorgeous, and the view is mesmerizing.
Opening times: The bottomless brunch at Aquum is served only on weekends – 12 noon till 4:45 pm.
---
Whether you are looking for a laidback start to your Sundays or an opportunity to catch up with your besties, these brunch spots in Clapham won't disappoint.
So, where are you heading to for brunch?
More London brunch posts:
• 6 Incredible Brunch Spots in Bermondsey
• 8 London Bridge Brunch Spots You Need To Visit