There is a good chance that this post contains affiliate links. If you make a purchase through them, I may receive a small commission at no extra cost to you! As an Amazon Associate, I earn from qualifying purchases. As ever, all opinions are my own.
Currency in Costa Rica can be hard to get your head around at first. Do they use US Dollars AND Costa Rican Colón in Costa Rica? Can you withdraw both at the ATMs?
It can all feel a bit overwhelming!
Luckily, it's easy to get your head around once you know the basics – which is what this guide will teach you. By the time I finished up my two weeks in Costa Rica, I had finally got my head around Costa Rica money, and today I'm going to share that knowledge with you.
Here's everything you need to know about currency and money in Costa Rica to have a great, stress-free trip!
What is the Currency in Costa Rica?
The national currency of Costa Rica is the Costa Rican colón (CRC), but US dollars are used and accepted pretty everywhere. This means Costa Rica is effectively a two-currency country. 
One unit of currency is a Colón, but that's really really little (like, $0.0016!), so you'll normally hear the currency described as colones, which is the plural. You pronounce Colon as "COL-ON" and colones more like "COL-ON-AYS".
Can you use US Dollars in Costa Rica
The prices in supermarkets and bars will usually be in colones, but if you ask to pay in USD the cashier will usually get a calculator out to plug in the exchange rate and let you know how much you'll need to pay in dollars. Even if you pay in dollars you'll usually get your change back inthe Costa Rican currency, colones.
What is the Best Currency to Use in Costa Rica?
The best currency to use in Costa Rica is Costa Rican Colones. This is the main currency used in Costa Rica by locals. When paying with colones you'll usually get a (slightly) better deal since the exchange rate fluctuates.
By paying in US Dollars in Costa Rica you're relying on the cashier to get the exchange rate correct. And chances are you won't be getting the very best rate possible.
That said, if you already use US Dollars in your day-to-day life, you can definitely pay with your dollars in Costa Rica. It'll be one less thing you need to think about before you travel. 
Can I get Costa Rican Currency in the US/UK/Etc?
You can get Costa Rican currency in the US, UK and other countries, but it's better not to. If you're going to add cash to your Costa Rica packing list, make it US Dollars. You'll get a much better rate on them from outside Costa Rica than you would colones. 
For colones, I recommend waiting until you're in Costa Rica (not in an airport, though!) to get them. Take enough cash to cover your first few days in Costa Rica (just in case) and then you can go to an ATM once in the country to get colones. 
There's no need to convert your cash US Dollars into colones, so spend them first (or save them for big purchases like tours or hotels) before heading to the ATM.
What is the Costa Rica Exchange Rate for US Dollars?
1 US dollar is around 600 colones. The easiest way to work out how much things cost is to think of $10 as ₡6000. It's not quite ($10 at the time of writing is ₡6378) but it's close enough.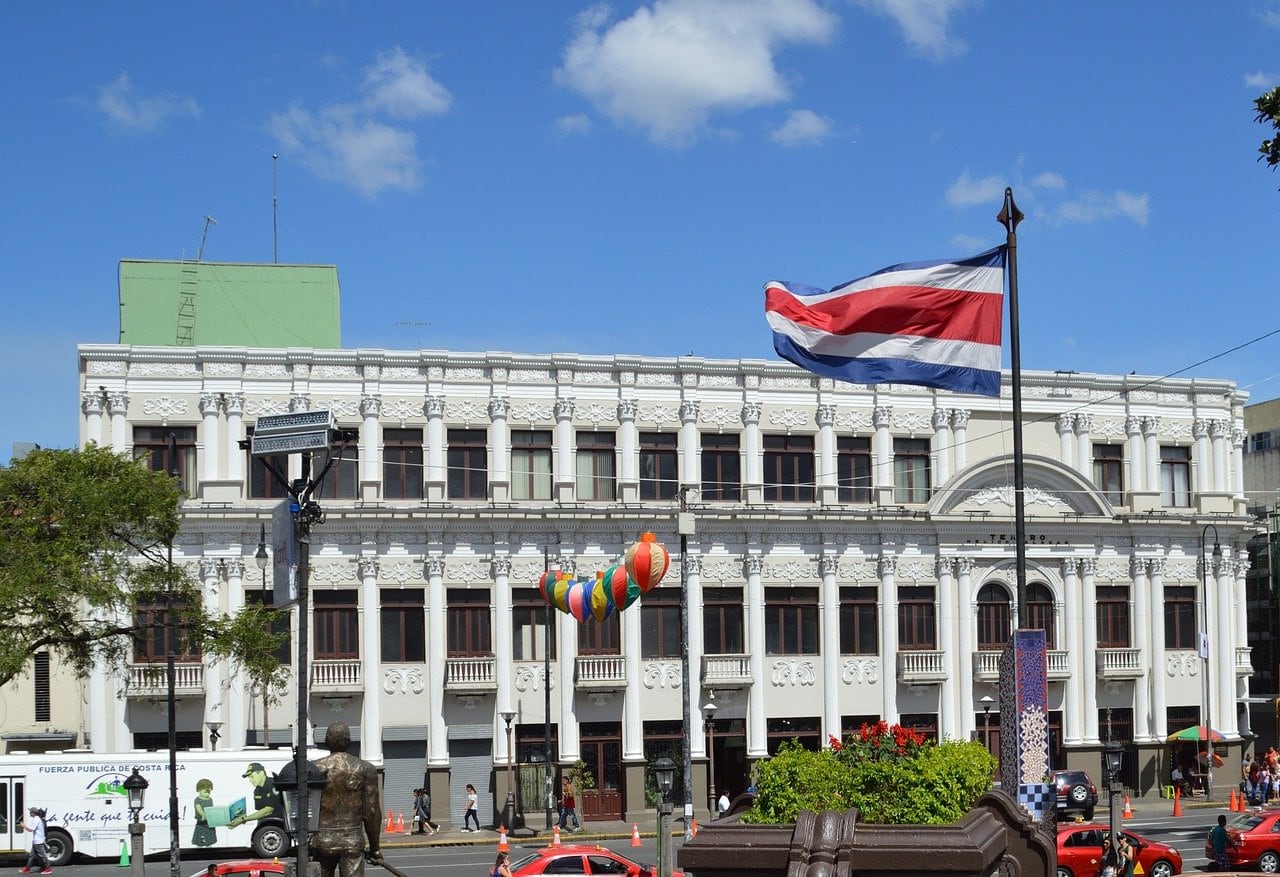 How to Get Costa Rican Currency
In Costa Rica, it's really simple to get your hands on the local money. Simply take a bank card that has no international fees (I use Starling Bank) and withdraw as much cash as you can from the ATM. I say this because for each transaction you'll have to pay a fixed withdrawal fee, so you may as well get as much as you can.
ATMs are easy to find in Costa Rica (and usually near the grocery stores). if you're going off the beaten path, though, be sure to stock up on cash before you go.
You can also exchange currency at banks and hotels. Obviously, though, that's a lot more effort than going to the ATM (and hotels often offer bad exchange rates).
Can You Use Credit Cards In Costa Rica?
Usually.
At tourist bars, restaurants and hotels in Costa Rica you'll be able to pay by card without a problem. It's also totally fine in grocery stores.
If you're going on a tour, eating in a local restaurant or catching public transport, it's a good idea to have enough cash on you. It's not uncommon for places to be cash-only.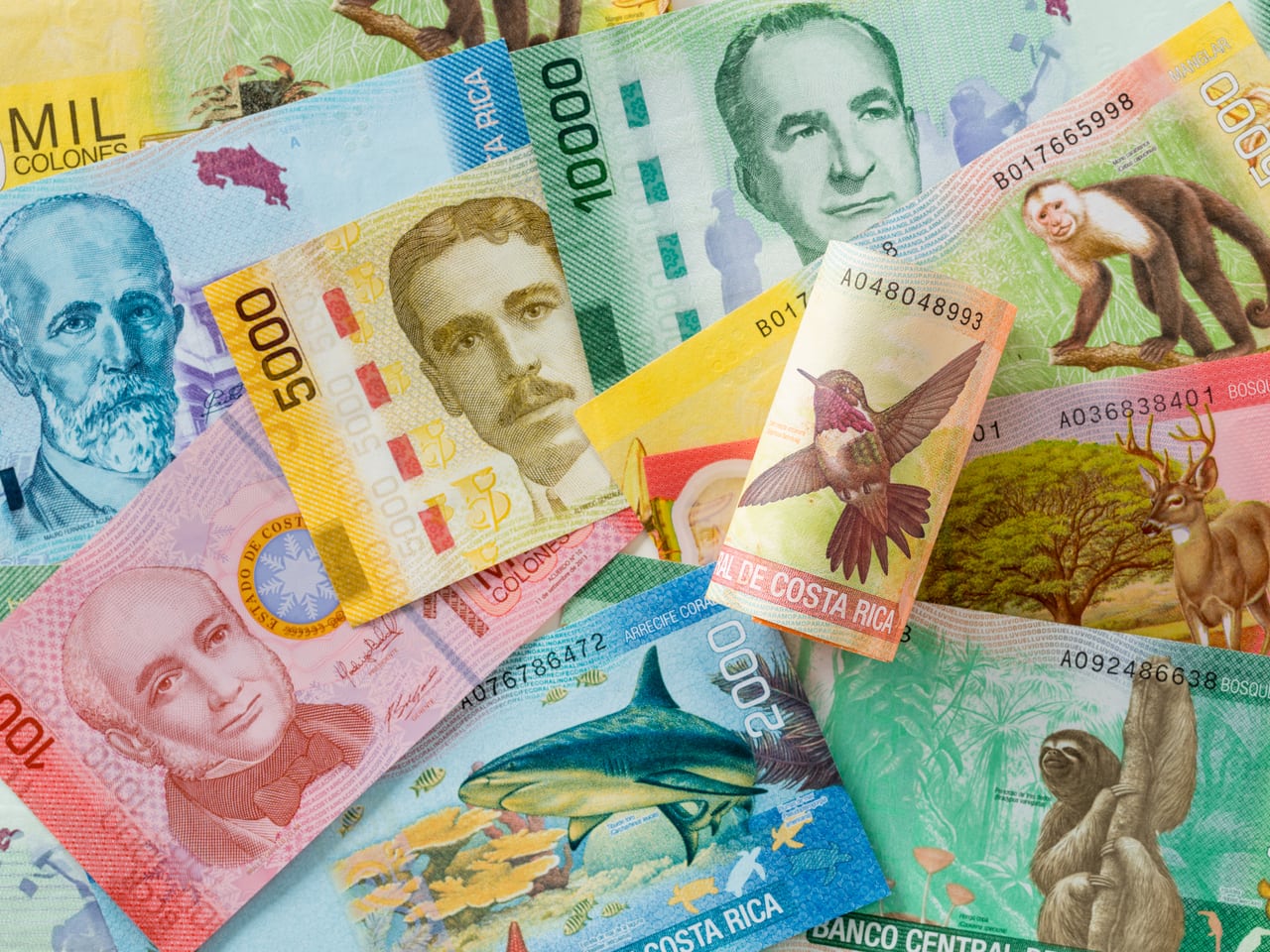 How Much Money Will I Need to Budget for Costa Rica?
That depends on your travel style! I travelled on a group tour with G Adventures, which cost me about $850 for two weeks of accommodation, transport, and some activities. For my Costa Rican food and drink, souvenirs and most of my activities I spent around $625 over two weeks – but I was being quite frugal.
Costa Rica is much more expensive than you'd expect!
I hope this helped you feel more confident about what currency is used in Costa Rica, including all the main tourist hotspots like La Fortuna, Puerto Viejo and Costa Rican beach towns like Samara. In summary – Costa Rican Colones is the best currency to use in Costa Rica, but you'll also be fine with US Dollars.