There is a good chance that this post contains affiliate links. If you make a purchase through them, I may receive a small commission at no extra cost to you! As an Amazon Associate, I earn from qualifying purchases. As ever, all opinions are my own.
Last Updated on February 13, 2022 by Ella
When it comes to laid-back surf towns in Costa Rica, Puerto Viejo has got all bases covered.
This charming small town on the Caribbean coast was the first place I ever visited in Costa Rica. Within just a few minutes, I knew I was going to love this country. There's no doubt Puerto Viejo is a surfer's paradise, but it's also so much more than that.
For one thing, Puerto Viejo has (in my opinion) the best food in Costa Rica. The flavours used here are far more like what you'd expect to find on a Caribbean island than in Costa Rica. The jerk-flavoured everything was a one-way ticket to happiness!
Plus, Puerto Viejo is way less 'American' than the surf towns on the Pacific coast (Tamarindo – I'm looking at you).  Sure, Puerto Viejo still has plenty of American tourists, but it's managed to still retain its Costa Rican feel. You're far more likely to hear Spanish than English here.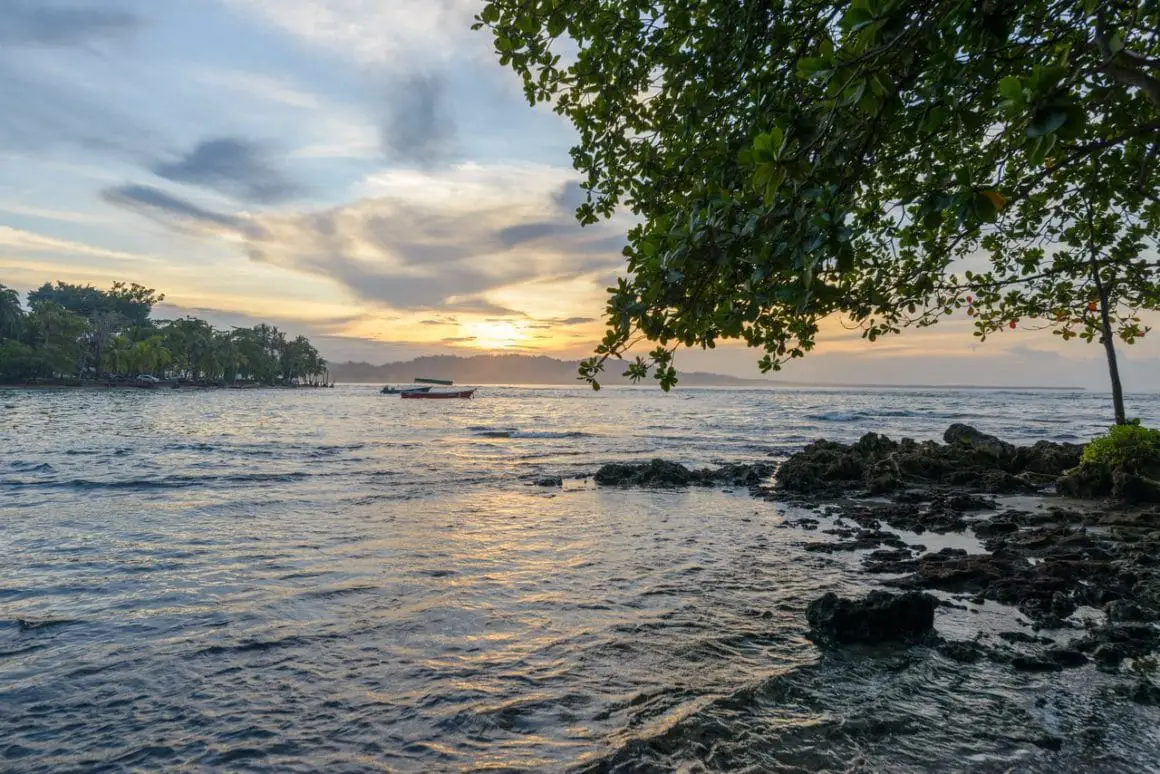 Where is Puerto Viejo?
The town is actually called Puerto Viejo de Talamanca, but that's a bit of a mouthful, so most people just call it Puerto Viejo. It's on Costa Rica's Caribbean coast in the south east of the country. You'll find it in the province of Limón. 
There aren't as many places to visit for tourists on the Caribbean coast, so some people don't bother to make the journey and just focus their trip on the Pacific coast. In my opinion, this is such a missed opportunity! If you have time I highly recommend visiting both the Pacific and Caribbean coasts. They both have a lot to offer and feel very different from each other.
How Much Time Do You Need in Puerto Viejo?
Since it isn't surrounded by plenty of other places to visit, I recommend staying in Puerto Viejo for 3 days and 3 nights. You can visit for less time than this, but getting here from San Jose isn't quick, so you should ideally stay as long as possible to make the journey time worth it.
3 full days in Puerto Viejo is the ideal amount of time to check out the sights, take a surf lesson, explore the nearby areas and do some relaxing. As I said earlier though, Puerto Viejo is incredibly popular with intermediate to advanced surfers, so if that's you, you'll probably want to stay for 5+ days.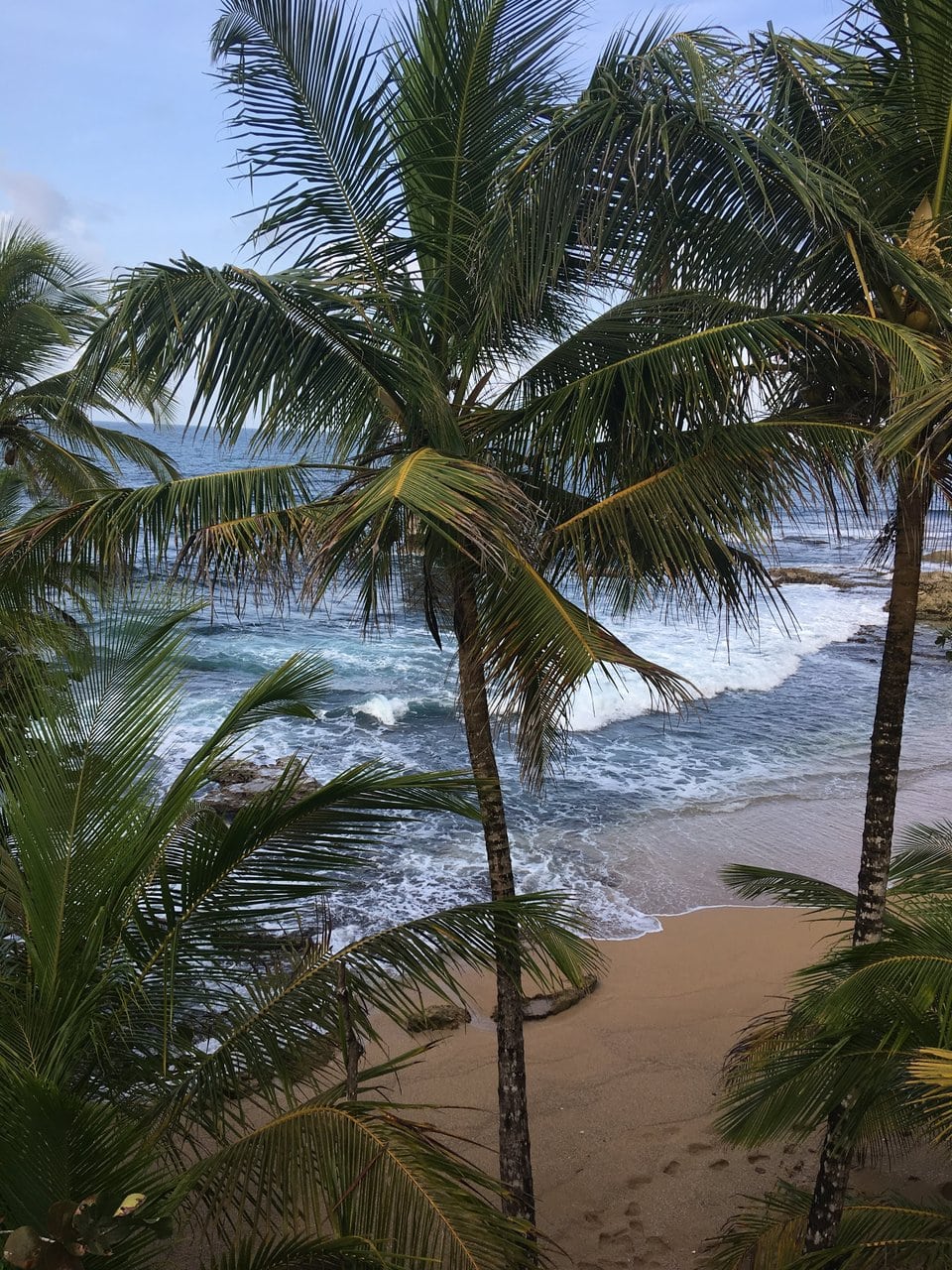 How to Get to Puerto Viejo
If you've hired a car, you can drive to Puerto Viejo de Talamanca from San Jose in around 4 hours and 20 minutes. Bear in mind, though, that the traffic in San Jose is notorious for being a complete nightmare. Prepare to add another hour or two (or three!) to the journey time!
I travelled to Puerto Viejo as part of this guided tour of Costa Rica, and had the time of my life! Our first stop on the tour was Puerto Viejo, and travelling via a tour was undoubtedly the easiest and quickest way to get there from San Jose. There are quite a lot of tour providers in Costa Rica, but I travelled with G Adventures and highly recommend them. You can check out my full review here.
Click here to browse all Costa Rica tours with G Adventures!
If you don't have a car or a tour group, you'll have to reach Puerto Viejo by bus. There are tourist shuttles, but these are incredibly overpriced and don't offer much more than the public bus. 
For that reason, I recommend getting the public bus operated by Autotransportes MEPE. The bus station in San Jose is totally fine (but I recommend booking a bus that departs during daylight, just to be extra safe). The journey takes around 4.5 hours (but remember what I said about San Jose traffic).
There are around 5 departures per day and a one-way ticket costs around $11.
Things to Do in Puerto Viejo, Costa Rica
Go surfing in Puerto Viejo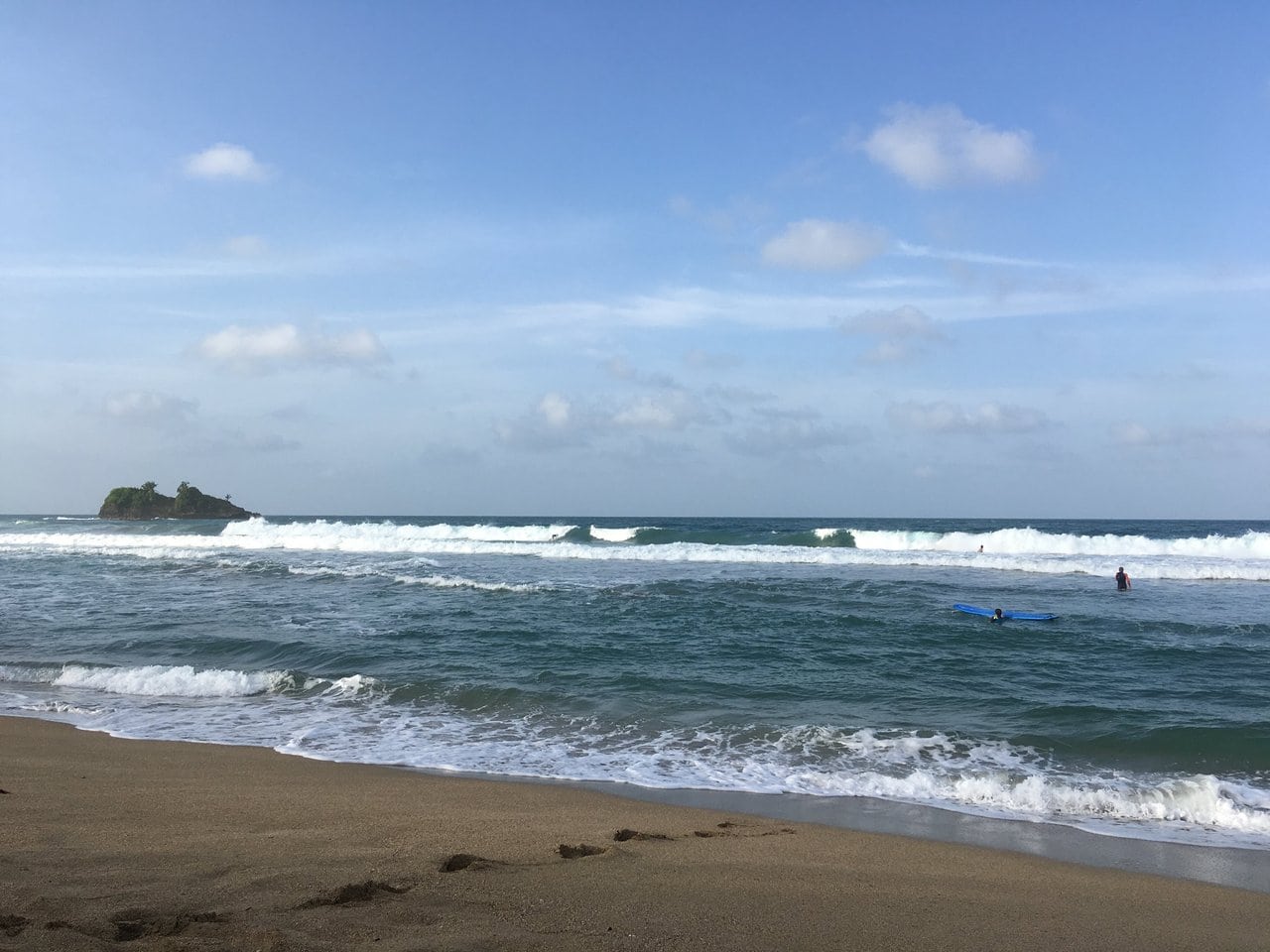 If you're an intermediate to advanced surfer, Playa Cocles will be your jam. Not only is it one of the most beautiful beaches in Costa Rica, but it's just a 15-minute walk from the centre of town.
The waves break fairly close to shore and have a lot of power, meaning this really is a break where a shortboard is best. The beach has consistent left and right breaks, so it's pretty much perfect.
You can learn to surf at Playa Cocles, and there are always classes you can sign up for. However, in my opinion, I think the Pacific coast is a much better place to learn how to surf. I'm an intermediate surfer and struggled to paddle out at Playa Cocles since the current is incredibly strong. In comparison, the waves on the Pacific coast are clean, break evenly and aren't too powerful.
If you're not heading to the Pacific coast, though, you'll still be fine to learn here as the beach has lifeguards and your instructor will take good care of you.
If you're an advanced surfer, you've surely already heard of the Salsa Brava break. It's known as Costa Rica's heaviest wave, and can get really intense!
January-March are the best months for surfing in Puerto Viejo as the swells are bigger.
Visit the Refugio Nacional de Vida Silvestre Gandoca-Manzanillo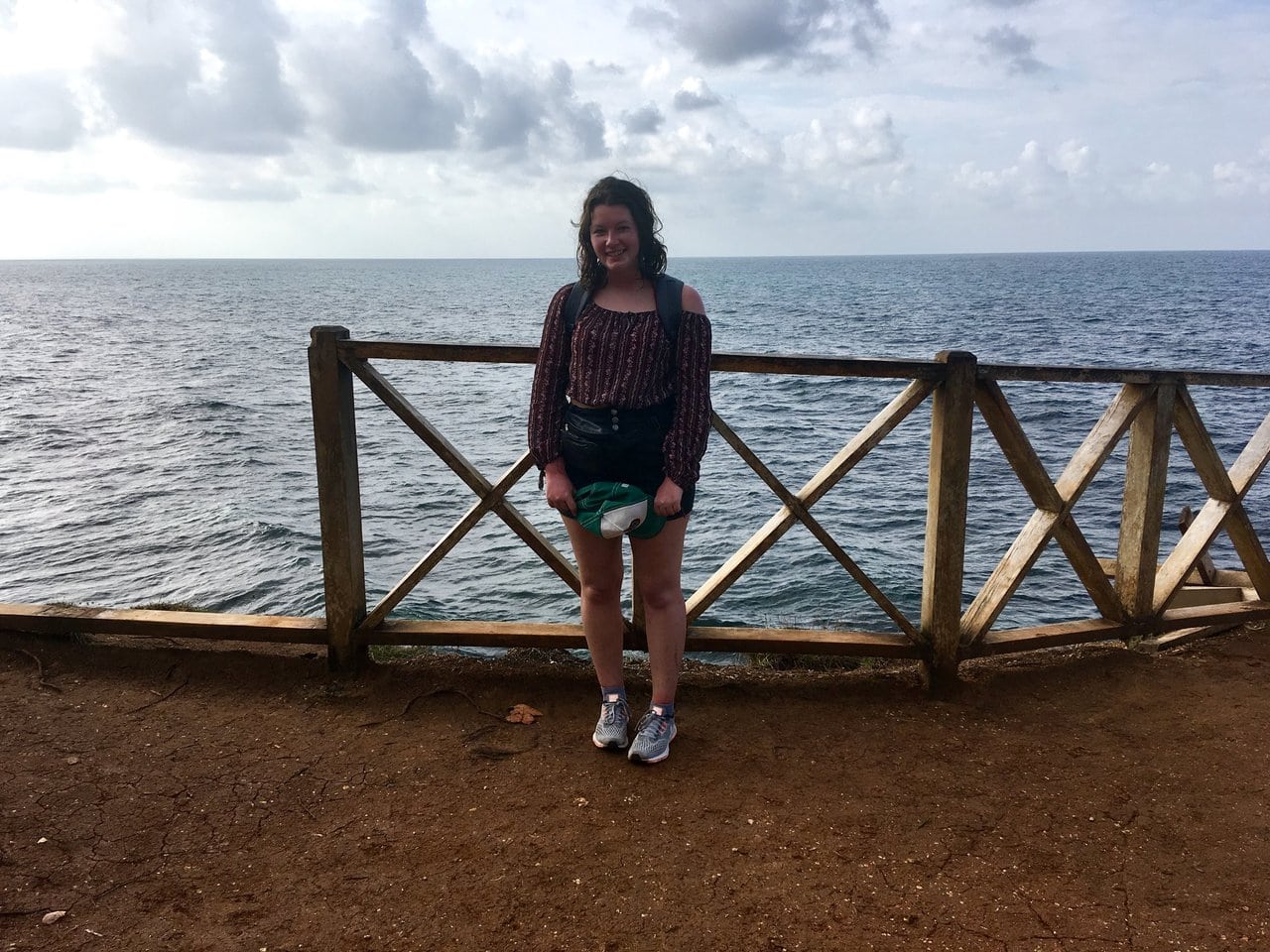 Despite being fairly close to Puerto Viejo, this wildlife and nature refuge doesn't get too crowded. It extends from Manzanillo to the border with Panama and contains 20 square miles of land and 17 square miles of ocean.
Containing beaches and trails, walking through the nature reserve feels like you're in the jungle. With so deserted beaches you'll definitely be able to enjoy some alone time.
In Manzanillo you'll get some of the best viewpoints in Costa Rica, and you're also likely to see local wildlife hanging out in the trees!
The trails can be muddy for most of the year, so be sure to pack trainers if you want to hike.
If you're a keen hiker, the best way to explore the trails and the park's highlights is on this guided hiking tour. Not only will you cover all the best bits of the park, but the guides are also fabulous at spotting wildlife in the trees that the untrained eye wouldn't notice. The hiking tour lasts 4 hours, includes transportation from Puerto Viejo, and costs $55. Reserve your place here.
Visiting Cahuita National Park
Created in 1970 to protect the coral reefs off the coast, Cahuita later became a national park. Nowadays it's one of the most popular in the country!
Hiking through the national park, there's a chance you'll see sloths hanging out in the trees. As if that wasn't cool enough, you can also hike to a shipwreck, which you'll find at the mouth of the River Perezoso.
The best way to explore the park and see all of it's best bits is on a guided hike, which costs around $60, lasts for 4.5 hours, includes a trip to a waterfall. You can book this in advance here.
Most people visit Cahuita to see its marine life, though. Snorkelling and scuba diving are the best ways to explore what makes the national park so special. The best months for doing this are February-April, but you can go snorkelling or scuba diving year-round.
There's only one beach that's safe to swim at, so pay attention to the signs and don't swim if nobody else is in the water.
Entrance to the park is currently donation-based, and you can get there by car in around 20 minutes. By bus, hop on the Puerto Viejo to Puerto Limon bus and get off at the Cahuita stop.
Hang out at Puerto Viejo's Beaches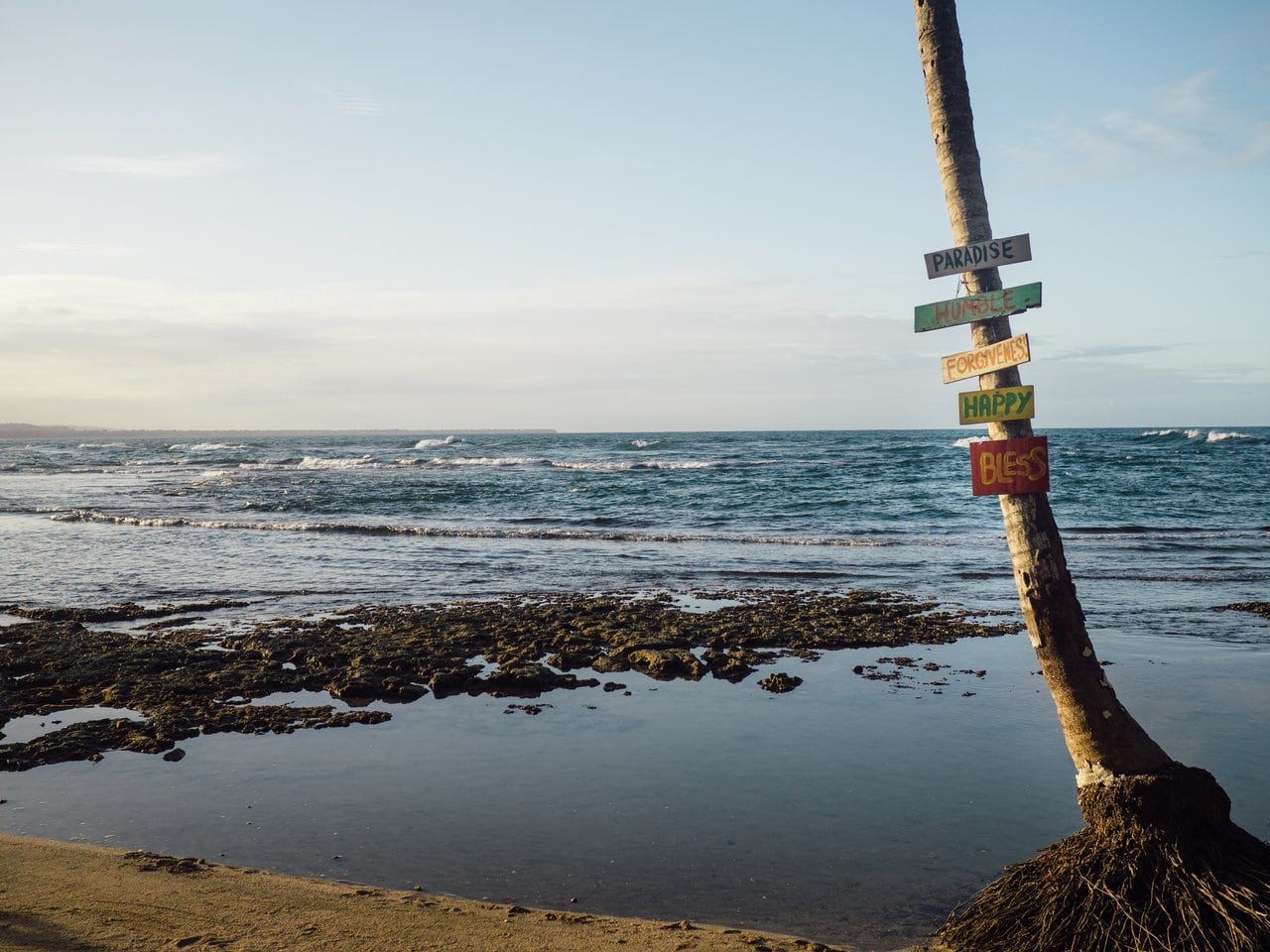 I spent an entire day lounging at the beaches of Puerto Viejo. I can't think of a better way to enjoy what this beautiful town has to offer!
Unlike Samara on the Pacific Coast, which I have also written a complete guide to, Puerto Viejo has plenty of different beaches to choose from.
My favourite beach in Puerto Viejo was definitely Playa Cocles. It's a walk from town, but the walk takes you along paths lined with palm trees and it really feels like you're in the tropical rainforest. It's definitely worth it! The beach is sandy, clean and a complete suntrap. Just stay on top of your sunscreen application as I got badly burnt here!
If you want to do some beach hopping, it's best to hire a bike to get around easily. Other fabulous beaches to stop at in Puerto Viejo include Playa Punta Uva, Playa Grande, Playa Chiquita and Chino Beach, which is right in the centre of town.
I recommend skipping Playa Negra. It's fine, but compared to the other beaches in Puerto Viejo it's just not that pretty. The sand is dark here, though, so if that's your thing or you haven't seen it before it might be worth a quick visit.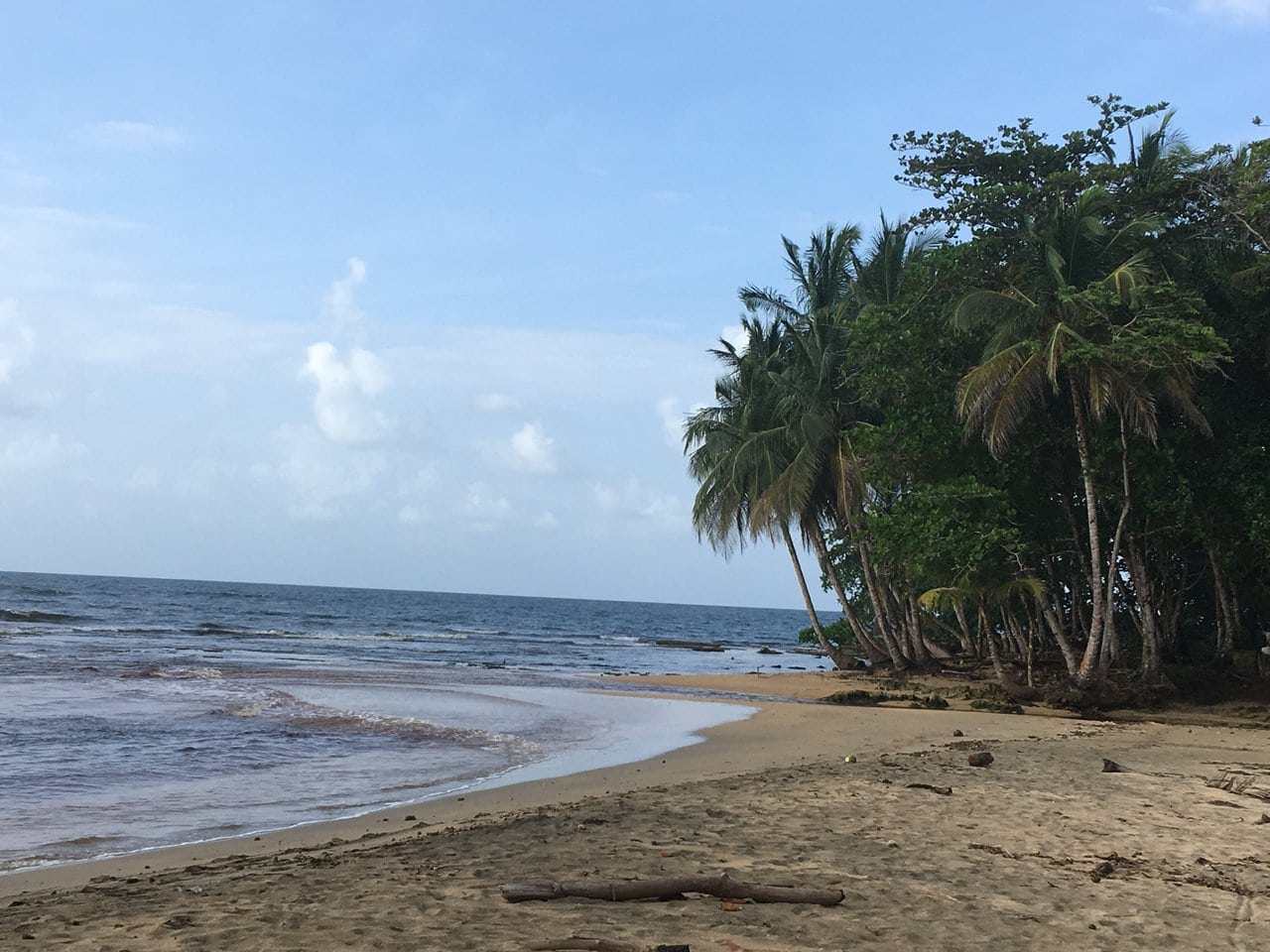 Take a Chocolate Tour
The Caribbean coast of Costa Rica is the ideal climate for growing cacao trees, which give us cocoa beans. A fun and offbeat thing to do in Puerto Viejo is to join this chocolate tour.
On the tour, you'll hike in a sustainable cacao forest, taste the fruit of the cacao tree, taste the chocolate produced here and watch the process as the cocoa beans are transformed into chocolate. The reviews state that it's one of the best things to do in Puerto Viejo with kids, so if you're travelling as a family keep it in mind!
Tours run at 10am, last three hours and costs $38 per person. Book your spot here!
Visit the Jaguar Rescue Centre
I didn't make it to the Jaguar rescue centre but I sure wish I did as it looks adorable!
It's an animal rescue centre for ill, injured and orphaned animals, and has all sorts of animals from sloths and monkeys to snakes and crocodiles. The rescue centre runs guided tours twice a day that lasts for 90 minutes and cost $22. 
To get to the Jaguar Rescue Centre from Puerto Viejo it's a 10-minute drive or a 1-hour walk. You could also take a taxi for around $8.
If you want to make a full day of it, this tour takes in the Jaguar Rescue Centre, hiking, and a visit to the Punta Uvas beauty spot.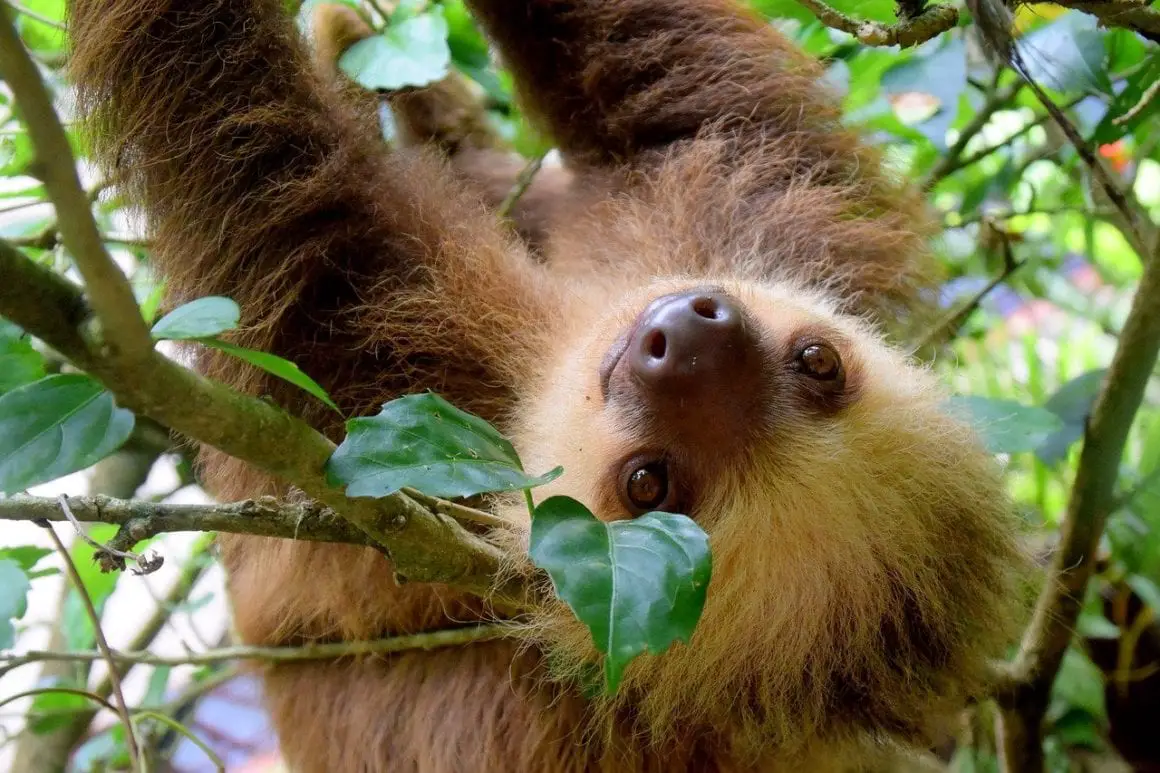 Where to Stay in Puerto Viejo
Hotels in Puerto Viejo
You can get a lot of bang for your buck in Puerto Viejo. There are lots of great quality hotels and guesthouses that won't break the bank.
Budget Hotel
Let's start with this jungle resort and yoga retreat, one of Booking.com's top picks for Puerto Viejo! The bungalows are all decorated in a homely and minimalist way that look like they're straight out of an interior design catalogue.
There's a swimming pool and free breakfast (that reviewers love!). Yoga classes are also included. This place would be ideal if you're travelling as a couple because it's so peaceful and secluded. After all, who wouldn't want to stay in a bungalow in the rainforest?
Bungalows cost around $100 per night, and you can check availability for your dates here.
Mid-Range Hotel
If you're looking for a different type of jungle bungalow getaway, check out this dreamy beachfront lodge. Complete with a pool, a private beach and free breakfast, Shawandha Lodge has everything you could want for an unbelievable trip to Puerto Viejo. I mean, just look at how dreamy those bungalows look! Check availability here!
Hostels in Puerto Viejo
Puerto Viejo is firmly on the Costa Rica backpacker trail, so there's no shortage of great hostels in the area.
The Best Overall Hostel in Puerto Viejo
I personally recommend this awesome hostel. I visited their bar and restaurant a couple of times, and I really wished I stayed there! This place has the best poolside bar, a lively social scene and often has free live music to enjoy! It also has plenty of common areas, including a co-working space, and a selection of dorm rooms, private rooms and private tents (that are way fancier than normal tents). 
A bed in a dorm costs $16, a private room costs $70 and a private tent costs $48. Check availability and reviews here!
The Best Budget Hostel in Puerto Viejo
If you're travelling as a couple but you're on a tight budget, staying in a private room in a hostel is the perfect solution! I have done this with my boyfriend plenty of times before, and we both agree that hostels are way more fun than staying in a hotel.
If you're on an even tighter budget and my top recommendation is too pricey, try this budget backpackers hostel. It still gets great reviews (especially for cleanliness) but is cheaper since it doesn't have a pool or bar. 
Dorm beds cost $12, and you can check availability here.
Best Restaurants in Puerto Viejo
Puerto Viejo isn't a huge place, but it does have a good mixture of Costa Rican, Caribbean and Western-style cuisines on offer. Here are my top picks:
Cafe Rico – this hipster brunch spot is a must-visit if you're in Puerto Viejo! Tucked away and easy to miss, this cafe is the complete opposite tourist trap. The quality of the food and coffee speaks for itself. The banana bread french toast is probably the most popular dish at Cafe Rico, and for good reason.
Soda Lidia's Place – if you want to visit an authentic Costa Rican soda, Lidia's Place is the best. Their Caribbean sauce is out of this world! Since you're on the Caribbean side of the country (meaning they have access to all those delicious Caribbean flavours) it'll probably be the tastiest casado you'll have in Costa Rica!
Stashu's Con Fusion – this restaurant is a solid choice for dinner, and their 'fusion' claims are very accurate! You can find a wide range of cuisines and flavours on offer here. Plus, everything tastes fantastic and the portions are huge. Stashu's Con Fusion is right on the beach, so fabulous views are an added bonus.
Is Puerto Viejo Safe?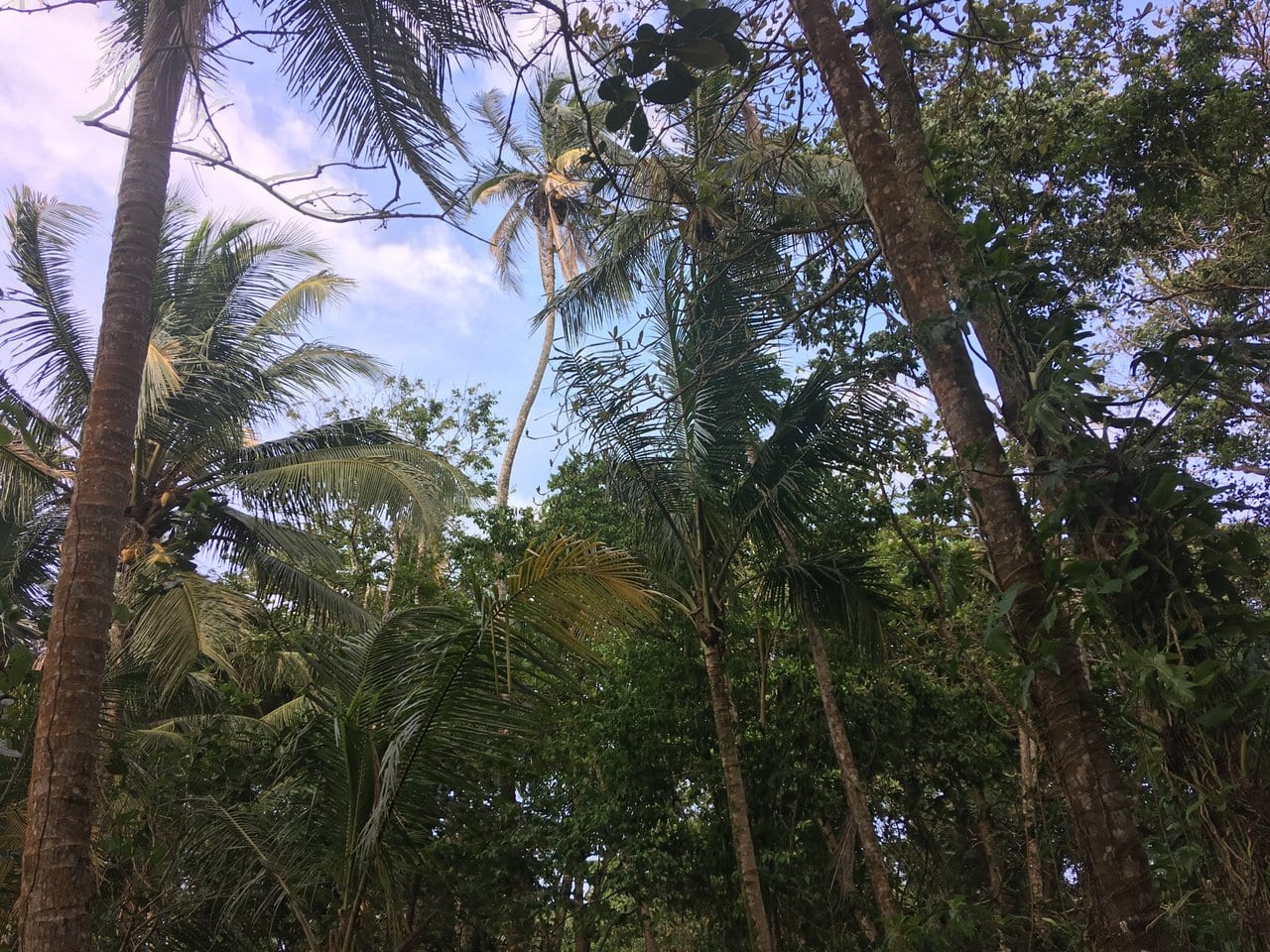 Puerto Viejo is generally safe, but it's probably the least safe location I visited in Costa Rica.
I'm absolutely not saying this to put you off visiting Puerto Viejo. I loved my time there! But I just want you to be prepared.
Our tour guide specifically told us not to walk back from town to the hostel (which was about a 10m-minute walk away) after dinner or drinks. Instead, we were advised to get a taxi. Our guide told us not to go to the beach alone in the dark. I also experienced some pretty intense harassment and catcalling here.
It wasn't as bad as South Africa for me, but I'd call it a close second. 
If you're a seasoned traveller, going around with friends, or if you're a man, this won't bother you. The local men seemed mostly harmless if you just ignored them. They also mostly left me alone if I was with other people. But it can be intimidating if you haven't experienced this before.
In terms of the safety of my belongings, I didn't feel worried in Puerto Viejo. Pickpocketing isn't uncommon, but as long as you're sensible and don't leave your bag lying open you'll be fine. If you're at the beach by yourself, just ask the local surf school (they're on most beaches) if you can leave your things with them while you go for a swim. This is what I did, and everything was fine. 
So, the key takeaways here are: get a taxi home after dark (even if it's just a short distance), ignore the local men if they harass you, don't go to the beach in the dark by yourself, and don't wave your flashy belongings around like a fool. That's it!
What to Pack for Puerto Viejo, Costa Rica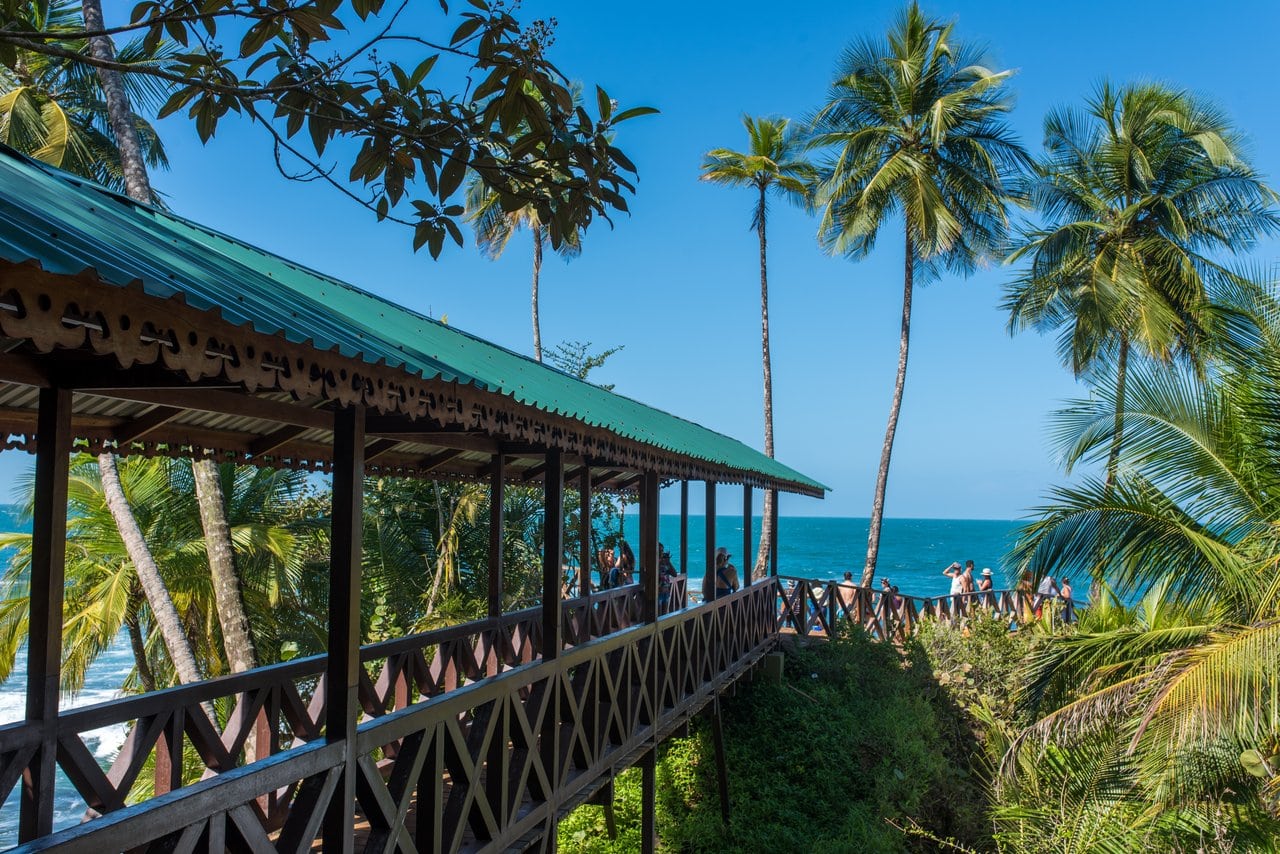 Everything I covered in my super-detailed Costa Rica packing list post (check it out here!) applies to Puerto Viejo, but, in case you don't have time to read that full post, here are the essentials you'll need for Puerto Viejo!
Good mosquito repellant – I swear the mosquitoes woke up everyday and chose violence in Puerto Viejo, so mosquito repellent is an absolute essential! I used a mosquito spray as well as mosquito bands, and they worked well.
Bite relief: If you do end up getting bitten (and you almost definitely will), you'll need bite relief. As I mentioned, the mosquitoes in Puerto Viejo are not there to play, so this stuff will be your lifesaver!
This quick-dry towel, which folds up into next to nothing, perfect for taking to the beach or on a day trip. Sand also doesn't stick to it, which is very handy.
Want to hit the beach but scared of getting your valuables stolen? I was too, so I bought this waterproof phone lanyard. You can put your phone and cash inside and wear it around your neck as you go into the sea, and it's totally waterproof! This was a godsend in Costa Rica.
Currency in Costa Rica
I have a post all about the currency in Costa Rica since it's surprisingly complicated, which you can read here, but in brief, bring some US Dollars in cash and your bank card to Costa Rica. Don't get any Costa Rican Colones before you arrive in the country as you'll get a sh*t exchange rate!
Best Travel Insurance for Costa Rica
DON'T FORGET TO BUY TRAVEL INSURANCE!!!
Like, seriously. Don't forget it. 
I often come across Facebook posts in travel groups of people being like "do I really need travel insurance for Costa Rica? It's expensive and I'd rather save the money…".
YES. You really need it. It's not actually that expensive. And it's nowhere near as expensive as having to pay for unforeseen medical bills, replacing your entire luggage if the airline loses it, or paying for flights home for a family emergency!
Of course, all these things are really unlikely to happen to you, but nobody ever wakes up expecting something bad to happen. Bad luck happens across the globe, and it usually doesn't set up a diary appointment with you. It's better to be prepared!!
I recommend World Nomads for Costa Rica because they're awesome at providing coverage for all the fun things you'll want to do in Costa Rica – we're talking white water rafting, zip-lining, canyoneering and more!
Plus, they're available 24 hours a day, so there will always be someone to help you out of a sticky situation. Get a travel insurance quote here whilst it's at the top of your mind.
---
As you can see, I had a blast in Puerto Viejo de Talamanca! I definitely recommend paying it a visit on your trip to Costa Rica! The beaches here are exquisite, the accommodation is sooo dreamy (and affordable!), and the food was some of the best I tried in Costa Rica!
So, what are you waiting for? Add Puerto Viejo to your Costa Rica itinerary – you won't regret it!
Liked this pin? Pin it!