There is a good chance that this post contains affiliate links. If you make a purchase through them, I may receive a small commission at no extra cost to you! As an Amazon Associate, I earn from qualifying purchases. As ever, all opinions are my own.
Last Updated on July 18, 2021 by Ella
Are you considering visiting the surf town of Sámara in Costa Rica? Need some persuasion? Well you've come to the right place! This Sámara travel guide is designed to tell you everything you need to know to plan your escape to this stunning area of Costa Rica.
I spent a few days in Sámara at the end of my G Adventures Costa Rica tour, and I fell for it fast!
Unlike many other places in Costa Rica, this small town on the pacific coast is surprisingly authentic, and you'll never have to deal with crowds of other tourists. Most tourists skip over Samara entirely, which in my opinion is almost criminal!
Even if you're not into surfing, there's a whole load of reasons you'll love Sámara. First of all, obviously, the lack of crowds is a big selling point. There's also the laid-back, anything goes vibe that makes you want to quit your life and become a full-time beach bum. But Samara is also a fabulous base for a tonne of awesome activities that'll keep you entertained for days! 
Heading to Costa Rica's Caribbean coast instead? Check out my travel guide here.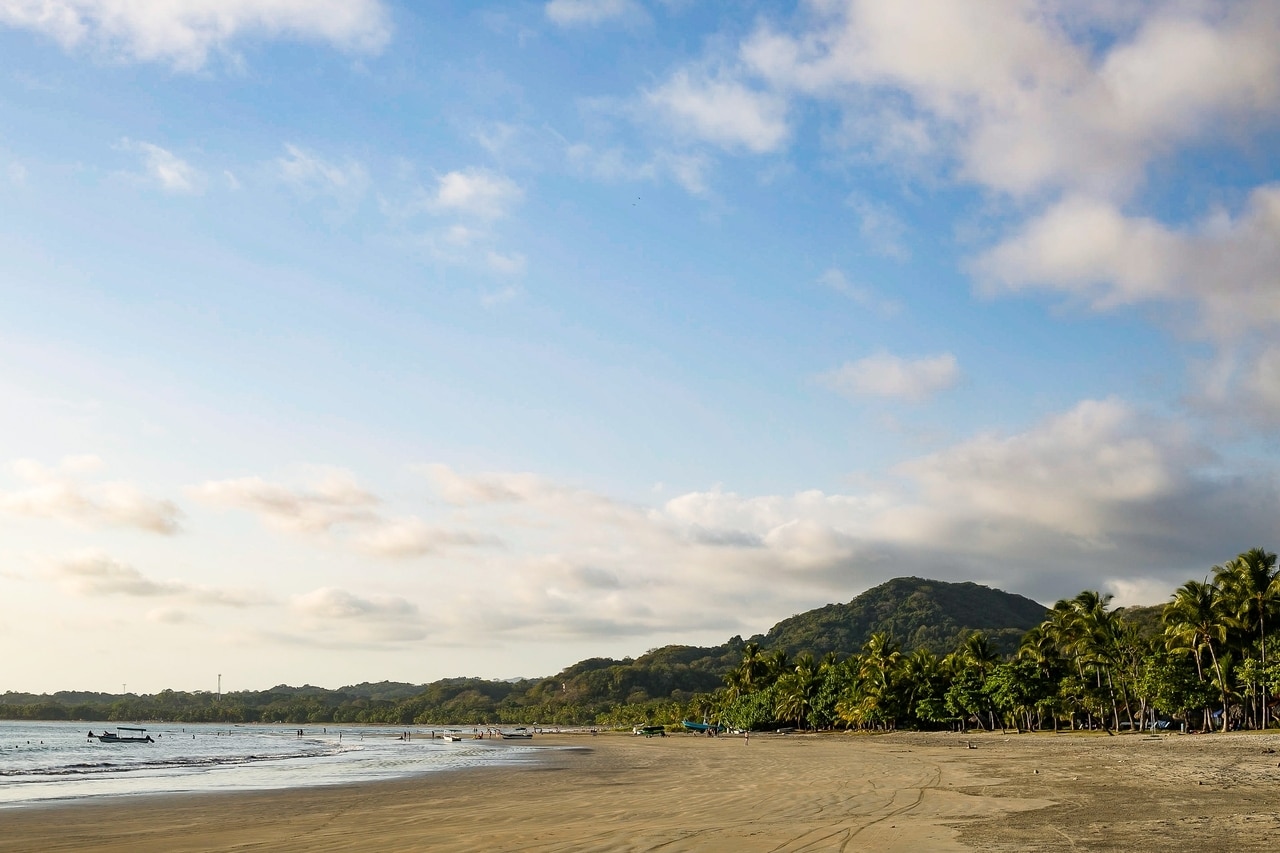 How Much Time Do You Need in Sámara?
In Sámara, it's easy to do whatever it is you want. Feel like reading a book on the beach for a couple of days? No problem. Feel like packing a bunch of activities into your stay and keeping busy? That's also cool!
Aside from surfing and being a beach bum, there isn't much to do in Sámara itself so it's a good idea to get a balance of beach time and adventure activities. I think 3 days in Sámara is ideal for most visitors, but if you like surfing you'll want to stay there longer.
I personally could have stayed there for over a week without getting bored! Sprawled out on the beach, drinking out of a coconut, I almost cancelled my flights home to extend my trip!
Alas… Real life responsibilities won in the end, and I caught the bus back to San Jose promising to return one day…
How to Get to Sámara
There are a few options for getting to Sámara depending on how adventurous you are.
Obviously, if you've hired a car, you should drive to Sámara. It takes around 4 hours from the capital city of San Jose, or 2 hours from Tamarindo. I'm a big scaredy-cat when it comes to driving, though, so it was never something I considered!
The option I went for, and the easiest option by far, is by joining a Costa Rica guided tour that goes to Sámara. There are a few different tour providers in Costa Rica, but I opted for G Adventures and I highly recommend their tours.
I went on this one, which hits up all the highlights of Costa Rica (including Sámara) over 14-days, and I had the time of my life! Taking a tour was ideal for me, as it meant I didn't have to think at all about logistics and how to get from A to B. You can read my full review of the tour I went on here.
Your final option is to catch a bus to get to Sámara. From San Jose, the bus takes around 4 hours and costs around $8 one-way. There are also local buses from Sámara to popular nearby destinations such as Tamarindo.
Things to Do in Sámara, Costa Rica
Going Surfing
Sámara is all about surf, and whether you've never set foot on a surfboard in your life or you're a seasoned pro, you'll have the time of your life surfing here.
The guys over at C&C Surf School have unbeatable enthusiasm for teaching you how to surf and are full of helpful advice. A few people in my tour group took lessons here and had nothing but good things to say about them. Everybody managed to stand up on their first lesson, which is a huge achievement!
If you already know what you're doing they have a wide range of surfboards to hire, although they don't have too many more "advanced" boards. They also hire out rash vests. Be sure to hire a long sleeve one if you can to protect yourself from the sun!
Surfing here was unbelievable. I just couldn't get enough. The waves were so clean and easy to ride along (especially compared to the windswept slop I surf back at home)! Sámara is the perfect place to learn how to surf.
That said, though, the surf is only pumping at certain times of the day. When I was there, it was first thing in the morning and around sunset. During the middle of the day, it was almost flat! That means you'll have time to either lounge on the beach in between surf sessions, or fit in an activity.
Snorkelling
How better to explore Sámara's surrounding area than by boat, stopping off to snorkel at all the best spots? 
I love snorkelling and always try to do it at least once per trip. There are quite a few snorkelling tours available in Sámara, so I recommend using Viator to check out your options.
This tour gets rave reviews! Taking in the gorgeous scenery at Barco Quebrado, Sámara and Carrillo, you'll be able to snorkel to your heart's content and get to know the area by its best and most beautiful asset – the ocean!
Stand up Paddleboarding
If you haven't tried stand up paddleboarding before, a tour from Sámara is a great way to start. Sámara beach itself can sometime be too ferocious for stand up paddleboarding, but joining a tour will enable you to visit the tranquil nearby waters of Carillo, which is much better suited to paddleboarding.
During a paddleboarding class, your guide will give you a quick introduction to paddleboarding and teach you how to balance on the board before you set off along the coast.
Horseback Riding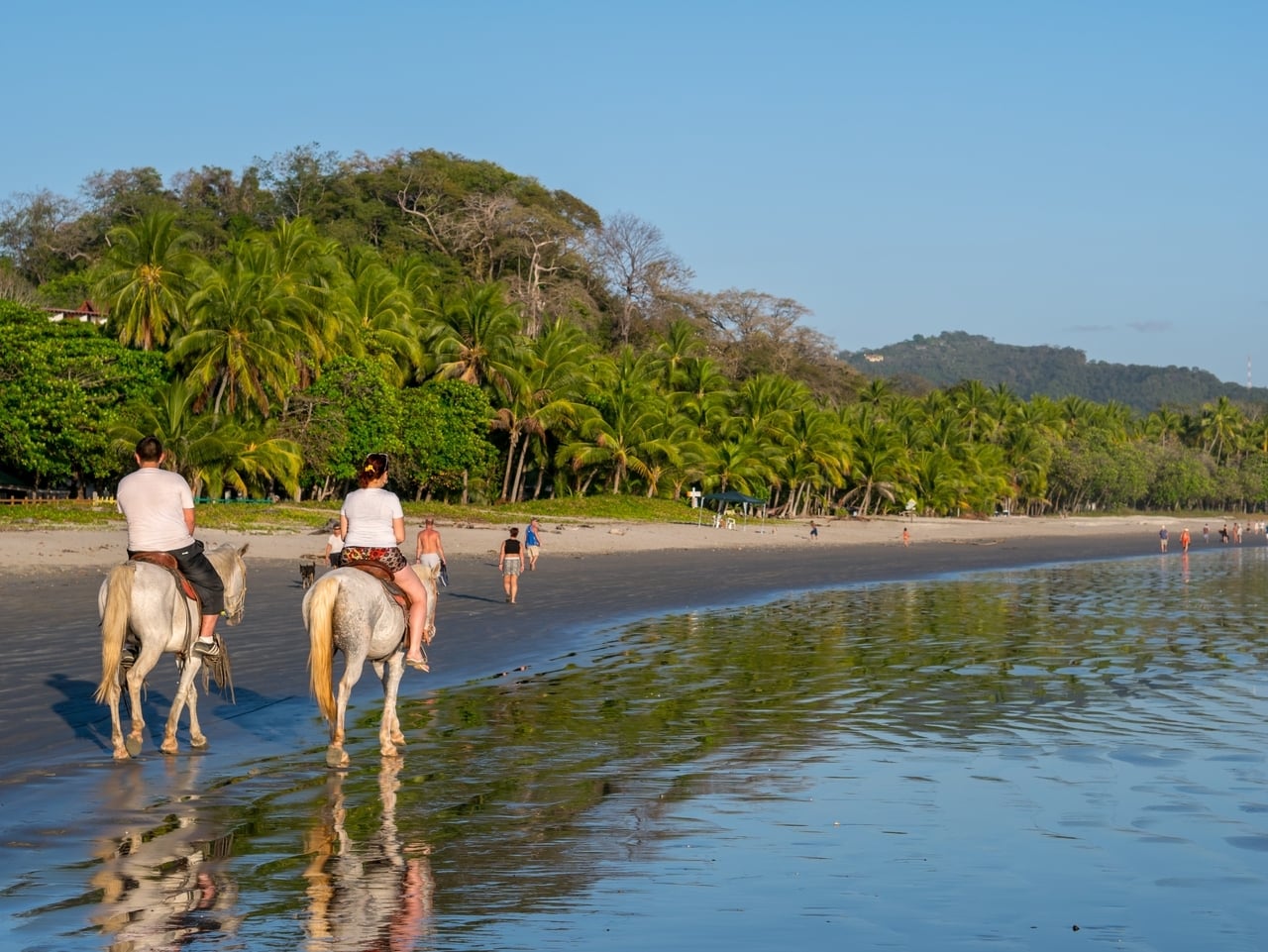 Fun fact: the first time I ever went horseback riding was in Costa Rica.
Ever since, I've made it my life mission to convince everybody else to go horseback riding in Costa Rica too. Well, maybe that's a bit dramatic, but the experience was just magic!
Luckily, you can go horseback riding in Sámara – and you can actually ride on the beach (goals)!
This tour takes you riding up a mountain through the jungle to reach amazing viewpoints, and allows you to see a part of Sámara not many others visit which isn't accessible by vehicle. The final leg of the tour includes galloping along the beach.
I'm always super cautious before recommending animal activities as animal welfare is something I am passionate about. Fortunately, this tour company is consistently praised for the condition of their horses, and they pride themselves on never taking the horses on more than one tour per day. 
Meeting Turtles
Ever wanted to see turtles nesting and hatching on the beach?
Hell yeah!
Well, from Sámara, you can take a tour to see the baby turtles. From Sámara beach, a guided turtle tour will take you to either Corozalito, Camaronal or Ostional beach where you commence your turtle hunt. The tour guides have a huge emphasis on the wellbeing of the turtles and give you a full safety briefing before you spot the turtles and, after that, you'll be able to watch the turtles making their way into the ocean.
The peak turtle hatching time in the area is September and October, so, although you can still spot turtles outside of these months, there's always a risk that you could miss them.
Mangrove Kayaking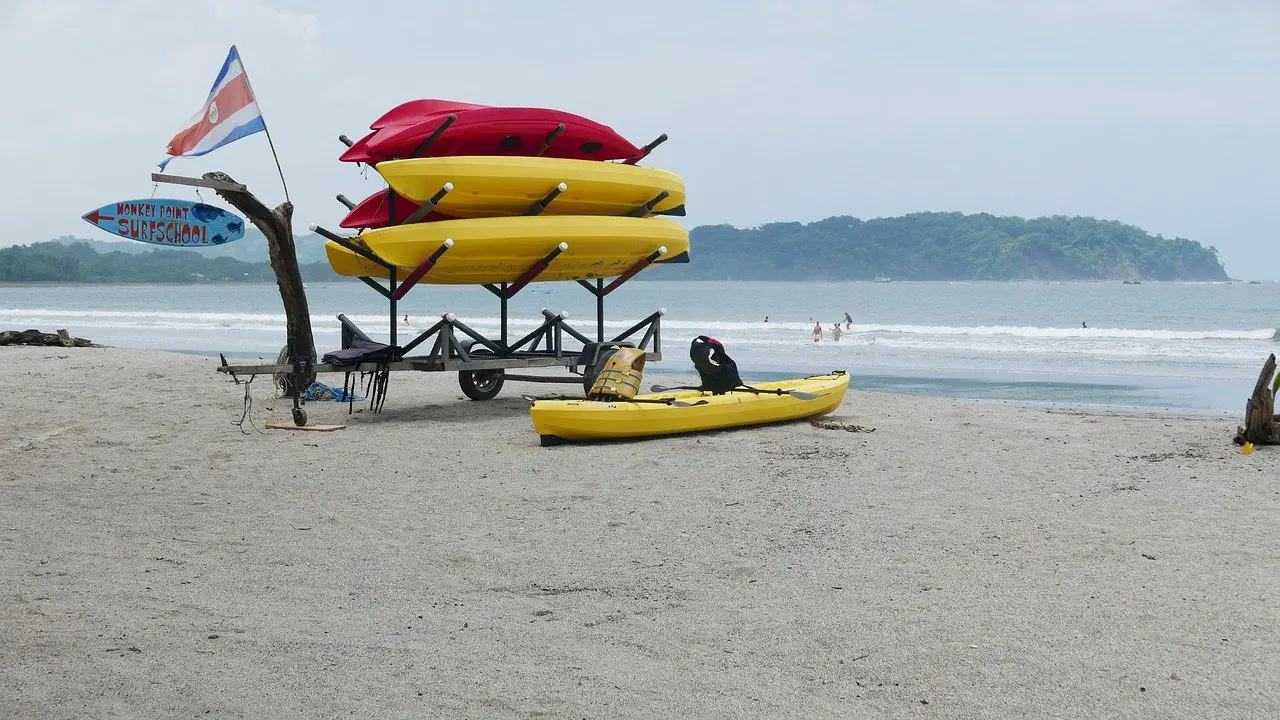 Sámara isn't far away from the Ora River, a popular kayaking spot in Costa Rica. Paddling the quiet waters of the river on a guided kayak tour is the best way to explore the mangroves. As you paddle you'll be able to spot wildlife such as monkeys and birds, as well as an easy way to explore the tropical rainforest. 
Sunset Booze Cruise
I skipped this tour in favour of extra time spent surfing, but judging by the state of the girls on my tour group who went on it when they returned to the hostel, I definitely missed out!
With alcohol, soft drinks and snacks all included in the price of the cruise, this is without doubt the most epic way to catch the sunset in Sámara. There's an opportunity to snorkel and dolphin-spot on the journey before you settle in to witness the sunset over drinks. The cruise lasts around 3 hours.
The girls on my tour who went on this came back so drunk (in the best way possible). They all said they'd had an amazing time – and it sure looked like they did! Check out prices here.
Quad Biking
This was another tour that I skipped in order to go surfing in Sámara (I'm sensing a theme here…) but the people in my tour group who went quad biking couldn't sing its praises loud enough!
The quad biking tour includes a safety briefing followed by pure adventure! You'll get to take in the hills and jungle as you zoom through the rainforest. The tour finishes off at the beach, where you'll get the opportunity to snorkel and wash away all the dirt from the journey.
Be sure to bring a bandana if you're going quad biking! The wheels kick up dust and dirt like there's no tomorrow, and breathing in a bunch of dust is something nobody wants.
Is Sámara Safe?
Yes, Sámara is safe, and I didn't feel concerned for my safety at all whilst I was here – unlike in a few towns on the atlantic coast of Costa Rica where harassment was a problem.
I would have felt fine walking alone in the town centre at night by myself, but fortunately I didn't have to, and I'd always prefer to go out with others after dark.
Obviously, like everywhere else in Costa Rica, stay sensible, keep an eye on your belongings, and don't go wandering around dark alleyways by yourself at night, and you'll find Sámara a perfectly safe place to visit in Costa Rica.
Where to Stay in Sámara
There are great accommodation options in Sámara for all budgets, but especially if you're travelling on a low to mid-range budget. Here are my picks for the best places to stay in Sámara.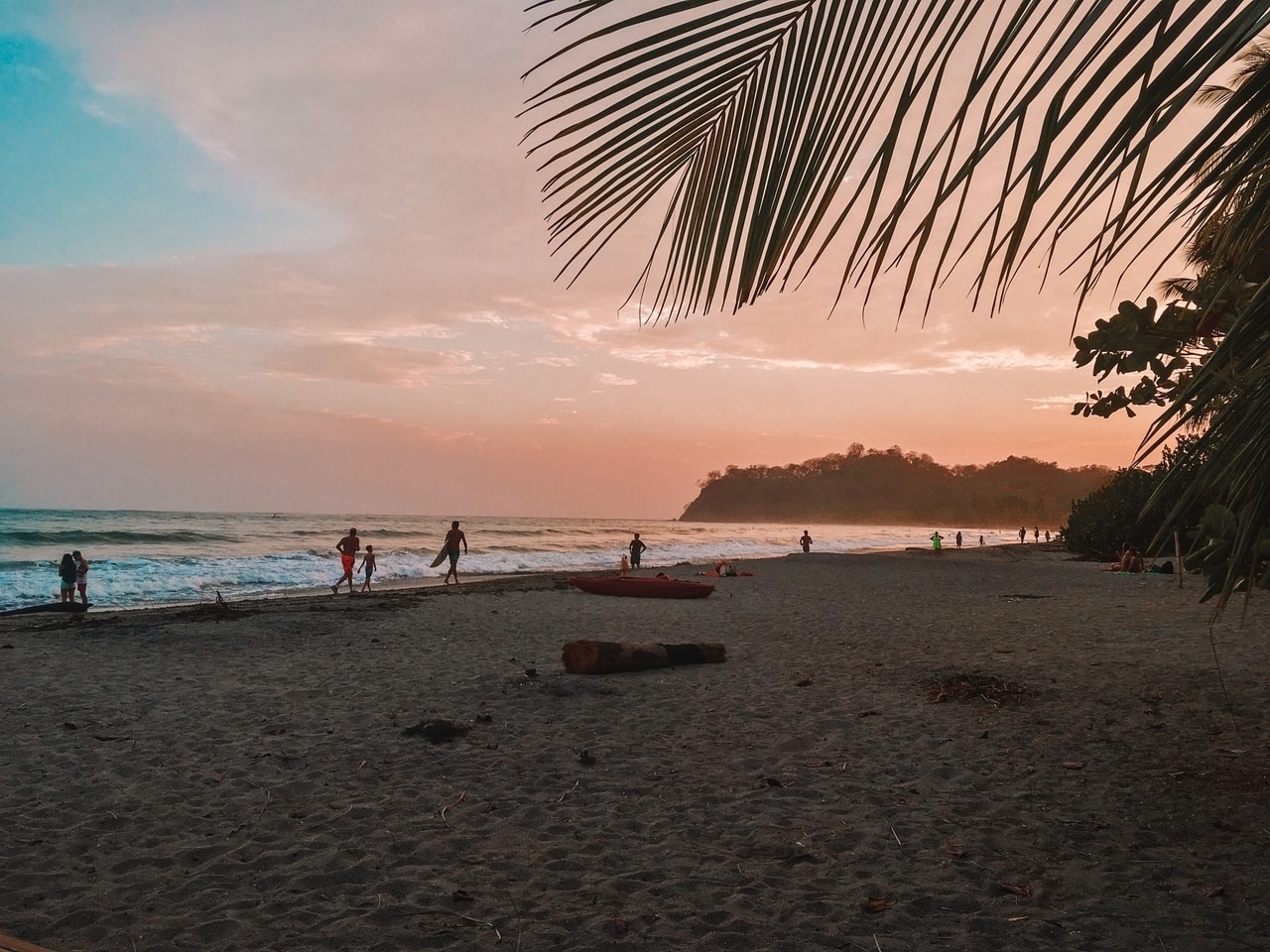 Hostels in Sámara
Sámara has quite a few hostels, but there are only a couple that have good ratings:
Matilori hostel – Surrounded by Mango trees and just 50 metres away from the beach, you can't beat the location of this hugely popular hostel. It's fairly small so it's easy to get to know other people in the hostel, which is ideal if you're a solo traveller looking to socialise. It also has all the facilities you'd need, including a kitchen to prepare your own food (and keep costs down) and reliable wifi if you need to get some work done or call home. 
One night in a 6-bed dorm costs around $15, with a private double room costing $40. Check out availability and reviews here.
Las Mariposas – Just like Matilori hostel, Las Mariposas is just 50 metres away from the beach (Sámara really is all about beachside living!). This hostel is well known amongst travellers to Sámara for its social atmosphere, and it has a hammock area outdoors where you can chill in the evening and chat with other guests. It also offers free coffee in the morning.
One night in an 8-bed dorm costs around $14, with a private double room costing $40. Check out availability and reviews here.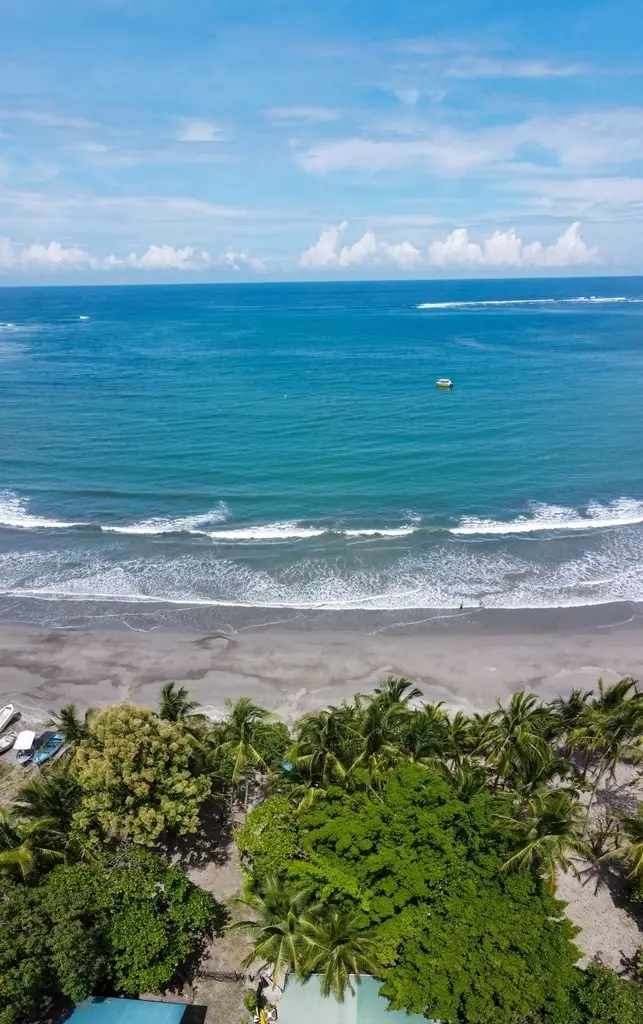 Hotels in Sámara
If you're travelling as a couple (or just prefer your own space and a few extra luxuries) staying at a hotel or guesthouse in Sámara is the ideal option for you. 
The Good Life Lodge – This is the perfect compromise between a hostel and a hotel – it has a communal kitchen, so you can cook your own food to save costs, but it has the little luxuries you wouldn't find at a hostel. We're talking about a hot tub, flat-screen TVs, welcome beers and the all-important AIR CONDITIONING! This place gets rave reviews, which you can check out here. 
Double rooms cost around $79 per night. Check availability for your dates here. 
Hotel Peace & Lodge – For one of the best places to stay in Sámara, check out Hotel Peace & Lodge. This place is one of Booking.com's most popular stays in Sámara, and looking over the property's pictures, I'm not surprised. With a restaurant, a swimming pool, a garden and a bar, it isn't short of facilities, and all the rooms are spacious. The price also includes breakfast!
Double rooms cost around $102 per night. Check availability for your dates here.
Best Restaurants in Sámara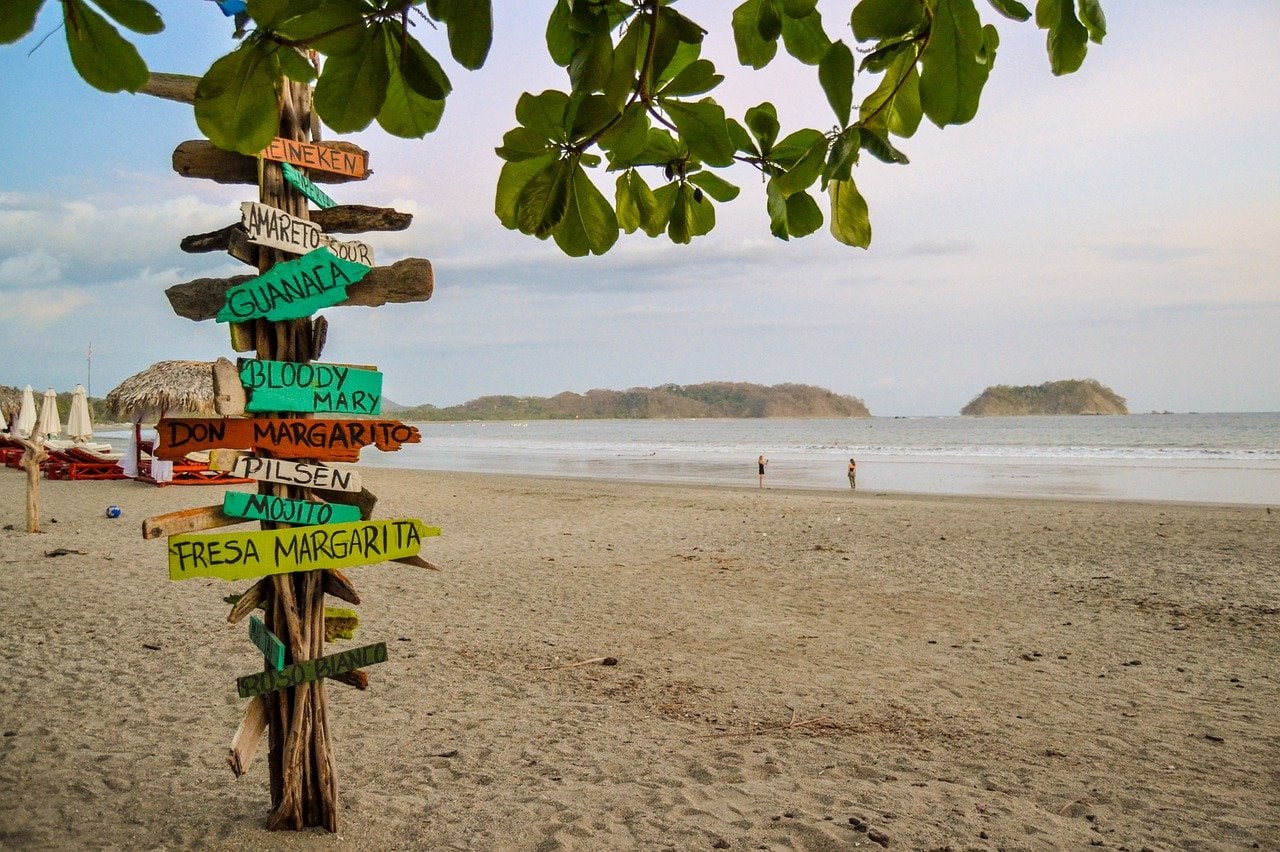 Sámara is a small town, so you're not going to be overwhelmed by choice of places to eat here. That said, there are enough great restaurants in town serving up both local and international cuisine, so you won't be disappointed. Here are my top picks:
Samara Sushi – this sushi place is wildly popular and gets rave reviews. In fact, my Costa Rican tour guide said it was his favourite sushi ever! The decor is unique and makes the restaurant feel super laid back, and their 2 for 1 sushi special (which runs after 5pm) is always a hit. Unfortunately, though, it's quite pricey.

Restaurante Sheriff Rustic – for an authentic Costa Rican soda (a local restaurant) you don't need to look any further than Restaurante Sheriff Rustic. I ate here twice, and it was perfect! The prices were reasonable, the staff offer killer recommendations from the menu, and their ceviche cannot be beaten.

El Lagarto – Is this the best restaurant in Samara? I think so! And so do all the online reviewers! The specialty at El Lagarto is anything grilled, and boy, I didn't think grilling could make anything taste this good! The restaurant is down a back street and a bit hard to find, but that only makes it more of a hidden gem.
Don't forget to check out my post on traditional food and drinks to try in Costa Rica!
Things You Need to Bring to Sámara, Costa Rica
For Sámara, you'll definitely need some mosquito repellent spray and bands, and a quick-dry travel towel for all those beach days you'll have. Other than that, you won't need anything special beyond what I covered in my Costa Rica packing list.
I do want to emphasise how important it is that you purchase travel insurance before you visit Sámara, though. 
A lot of people don't think it's necessary to get travel insurance before travelling to Costa Rica – and it makes me wince whenever I hear about it! Costa Rica is fairly safe, but being careful and visiting safe destinations doesn't prevent plain old bad luck from happening!
Not only is travel insurance very affordable, but it can save you from all manner of nightmarish situations – whether that's having your flights cancelled, accidentally damaging your laptop, or even getting injured on an activity! I recommend World Nomads for travel insurance and would NEVER travel uninsured. 
Travel insurance is the kind of thing you often don't think about until you need it. Don't get caught short!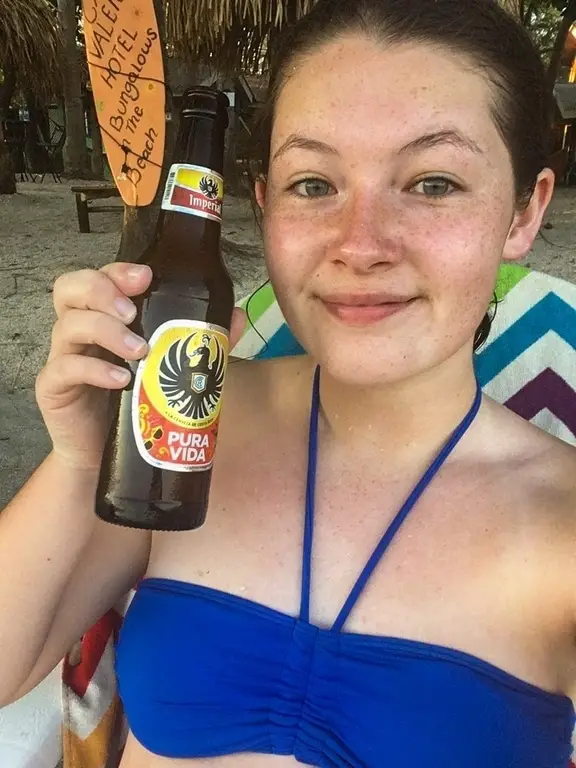 ---
I hope this post has helped you to plan your visit to Sámara – you're going to love it! With so many fun activities right on its doorstep, and that incredible beach, I can't understand why Sámara isn't swamped with visitors. I'm definitely happy it isn't, though!
Don't forget to head over to my other Costa Rica posts for more trip planning tips!