There is a good chance that this post contains affiliate links. If you make a purchase through them, I may receive a small commission at no extra cost to you! As an Amazon Associate, I earn from qualifying purchases. As ever, all opinions are my own.
Last Updated on February 19, 2022 by Ella
I was so fed up with my friends committing to travelling with me and then backing out at the last minute. So fed up, in fact, that I decided to just go and travel by myself!
This is how I first became a solo traveller, and I gotta admit, it was daunting! I knew I wanted to go to Costa Rica, but I just didn't have the confidence at that point to go completely solo.
That's when I came across the G Adventures Basic Costa Rica trip. It was the perfect way to dip my toe into solo travelling, without it being terrifying. Plus, with an epic itinerary that ticked every single one of my boxes, and really reasonable prices, I knew it was the perfect match. 
I want to share my opinions and experiences with you in this review of the G Adventures Basic Costa Rica tour I took, because there was barely any information available from people who had been on the tour before I booked, and I would always prefer to hear from someone who has been there and done it!
I paid for the whole of this trip by myself. This review isn't sponsored by G Adventures and all opinions are well and truly my own!
I had an incredible time in Costa Rica with G Adventures, and it was the trip that really got me obsessed with travel, and solo travel. It boosted my confidence beyond belief, and since my G Adventures Costa Rica tour, I travelled in Vietnam with them, before realising I had the confidence to travel to 10 other countries totally solo!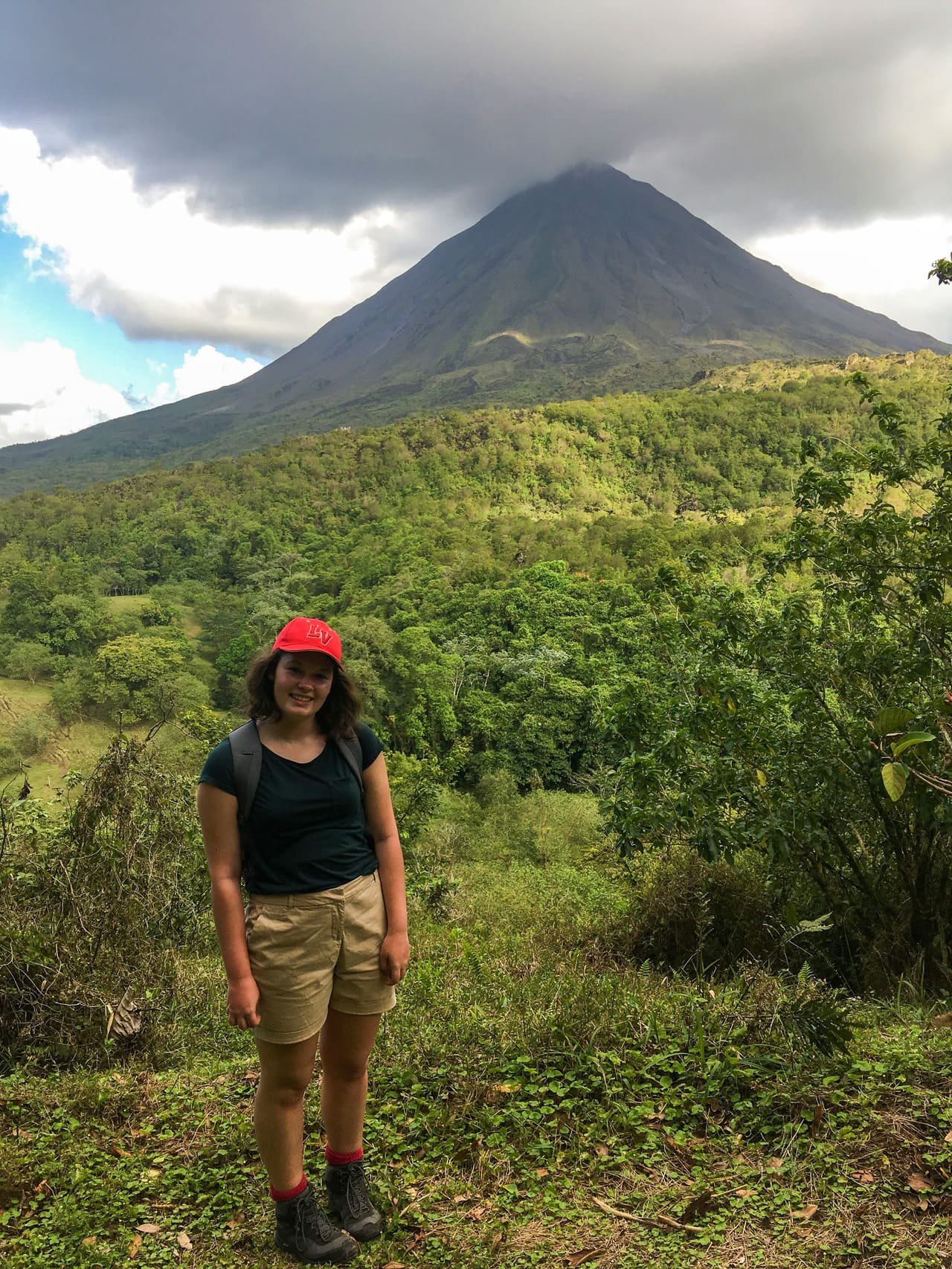 Here's what we'll cover in this G Adventures Costa Rica review:
Reasons you should travel with G Adventures
The good and the not so good parts of travelling with G Adventures
Why I chose G Adventures
What to expect on a G Adventures tour

Accommodation
Food
Activities

Group Sizes
Average Age on G Adventures Tours
What you'll need to budget for on a G Adventures tour.
My experience.
Click Here to see the full Basic Costa Rica Itinerary with G Adventures
G Adventures Review
Why should I travel with G Adventures?
There are 1000 different reasons people travel on a group tour. For me, it was because I didn't have the confidence to travel completely by myself at that point. I was also worried that I would get lonely if I travelled totally solo. 
For others, it's safety. If you're heading to a country where you don't speak the language, solo travel can feel pretty intimidating. Especially in countries like Costa Rica which, whilst not particularly dangerous, don't have a great reputation for safety either.
I really appreciated that our guide knew where it was fine to walk alone at night and where we should take a taxi, and always gave us up to date safety advice.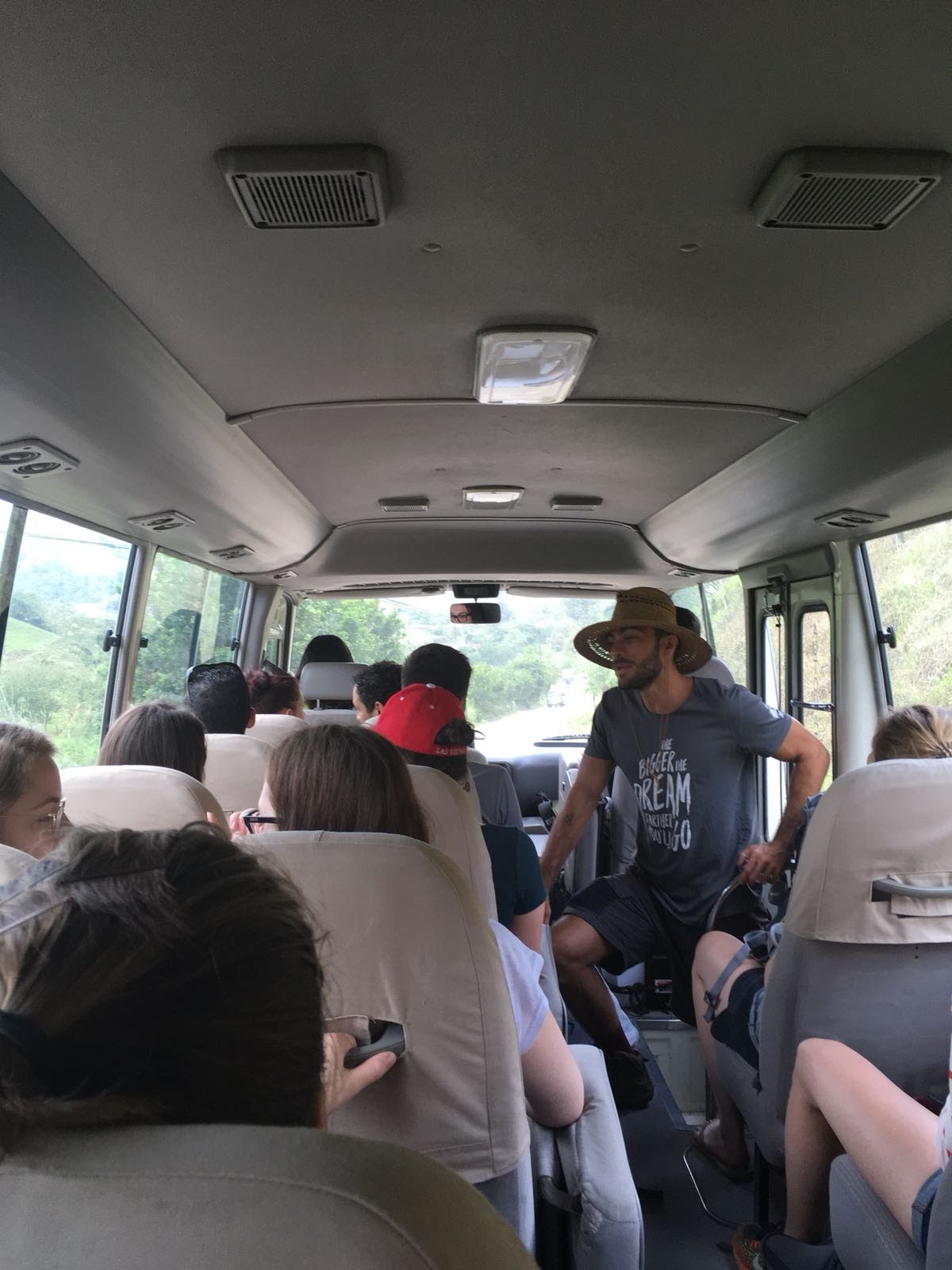 I'm so glad I took a group tour in Costa Rica as it took all the overwhelming parts of taking my first big trip out of the picture. I didn't have to do any research to create an itinerary, there were no worries about how to get from A to B, and I had a built-in group of friends to travel with! 
Nowadays, whilst I have so much more confidence and love solo travel, you really can't beat the convenience of a group tour. I work A LOT, and not having to spend like, 100 hours planning my trip is always appealing. If you're short on free time, getting G Adventures to do all the planning and logistics is well worth the price.
What are the advantages of travelling with G Adventures?
Safety. Your knowledgeable guide will always make sure you keep safe and will let you know of any safety recommendations they would like to share for certain destinations. This kind of stuff can be hard to find without speaking to locals, so the guide's knowledge can be invaluable.
Ready-made friends. You won't need to worry about eating alone or spending every day by yourself, as G Adventures puts a lot of time into helping the group to bond. This includes group dinners, group nights out and also different tours for specific age groups, so you're likely to meet travellers who have the same travel style as you. 
Ideal for solo travellers. I was worried that I would be the only person on my tour who was travelling by myself. To my relief, about 85% of our tour group were solo travellers! This means you'll never be the odd one out, and everybody is super open to making new friends. The tour also had a couple and a pair of friends on the tour too, who also were really open to making friends within the group. So there's just no way you'll feel isolated.
Convenience. With everything already booked and organised for you, the only thing you'll have to arrange will be your flights. This takes so much headache and worrying off your trip planning, and will save you so much time. Trip planning can be a headache, and choosing your itinerary can take forever. G Adventures makes all of those decisions for you. It's ideal if you want to relax on your trip, as all you'll have to do is turn up at the time your tour leader tells you to and they'll sort the rest. That mean no navigating unfamiliar bus stations trying to work out where you're supposed to go!
Information. Guides for G Adventures are almost always locals themselves, and they love nothing more than teaching you about local culture, history and traditions! They'll also be super familiar with the locations you visit and will have priceless information such as which tours are worth your time, where to find the best cocktails and will also take you to their favourite local hangouts. For example, our awesome tour guide told us not to bother paying for hot springs entry in Monteverde and instead took us to some free hot springs that only locals knew about!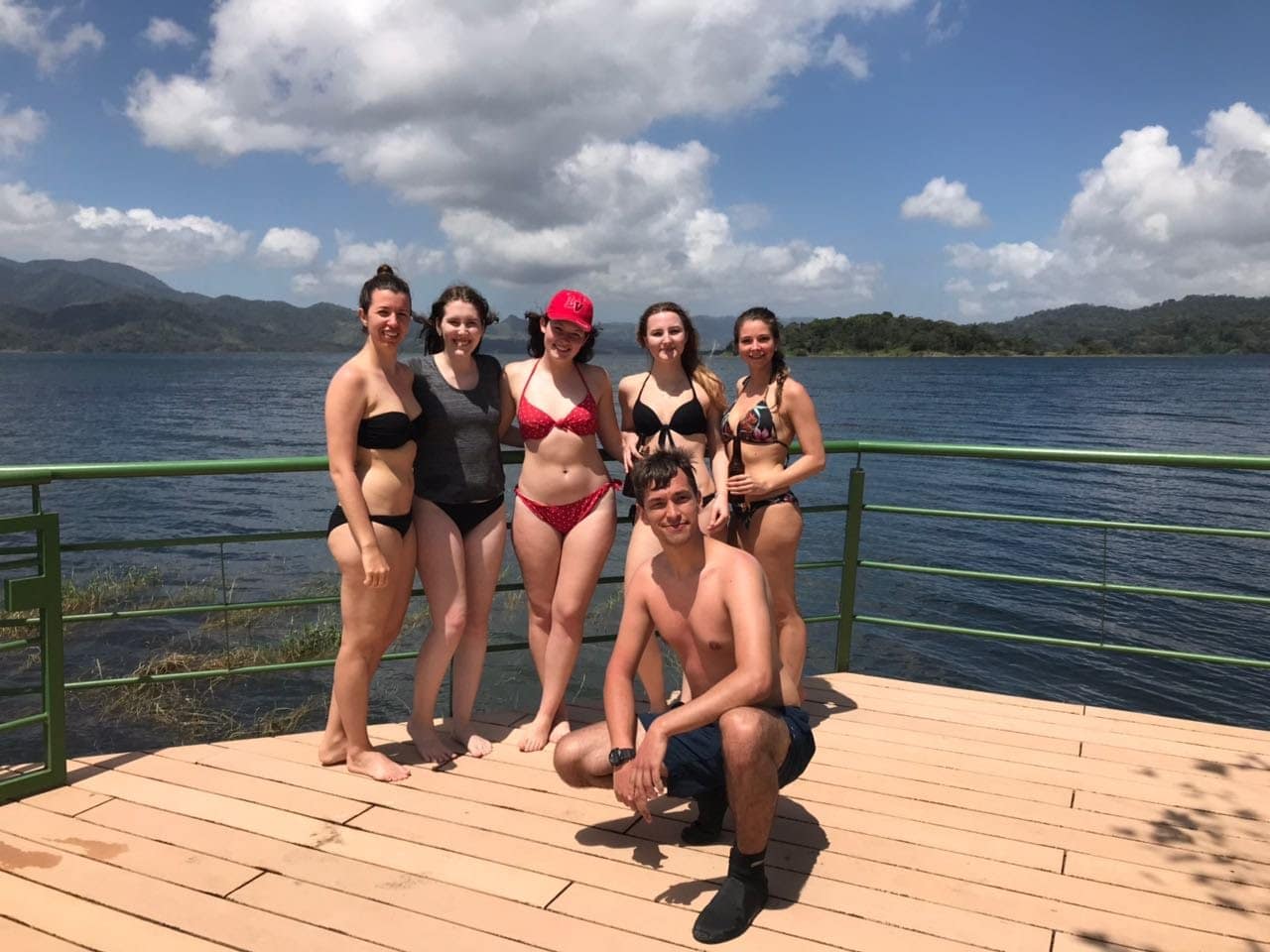 What are the disadvantages of travelling with G Adventures?
There's a risk with tour groups that you won't really like anybody on the tour. This is rare, especially with G Adventures, who create separate tours for different age groups, so you'll be surrounded by people who want to travel in the same style as you. I'd try not to worry about this. I met one of my best friends on the G Adventures Costa Rica trip, and we've since travelled to 3 other countries together! Even if you don't make friends for life, it'll still be better than travelling completely solo.
Whilst it's great to have your itinerary planned out for you, the tour doesn't offer any flexibility, for example if you fall in love with a spot and would prefer to spend a few extra days there. However, nothing is stopping you from returning once the tour ends or making another trip! For example, during my G Adventures Costa Rica tour a few people headed to Tamarindo once it had ended. I had never heard of Tamarindo, but now I really want to go! You've just got to accept that you'll never be able to see an entire country in one trip. 
Tours are not usually as cheap as going completely independently. That said, the Basic Costa Rica tour with G Adventures is really affordable and definitely good value for money. The amount of convenience it offers is more than worth the extra cost.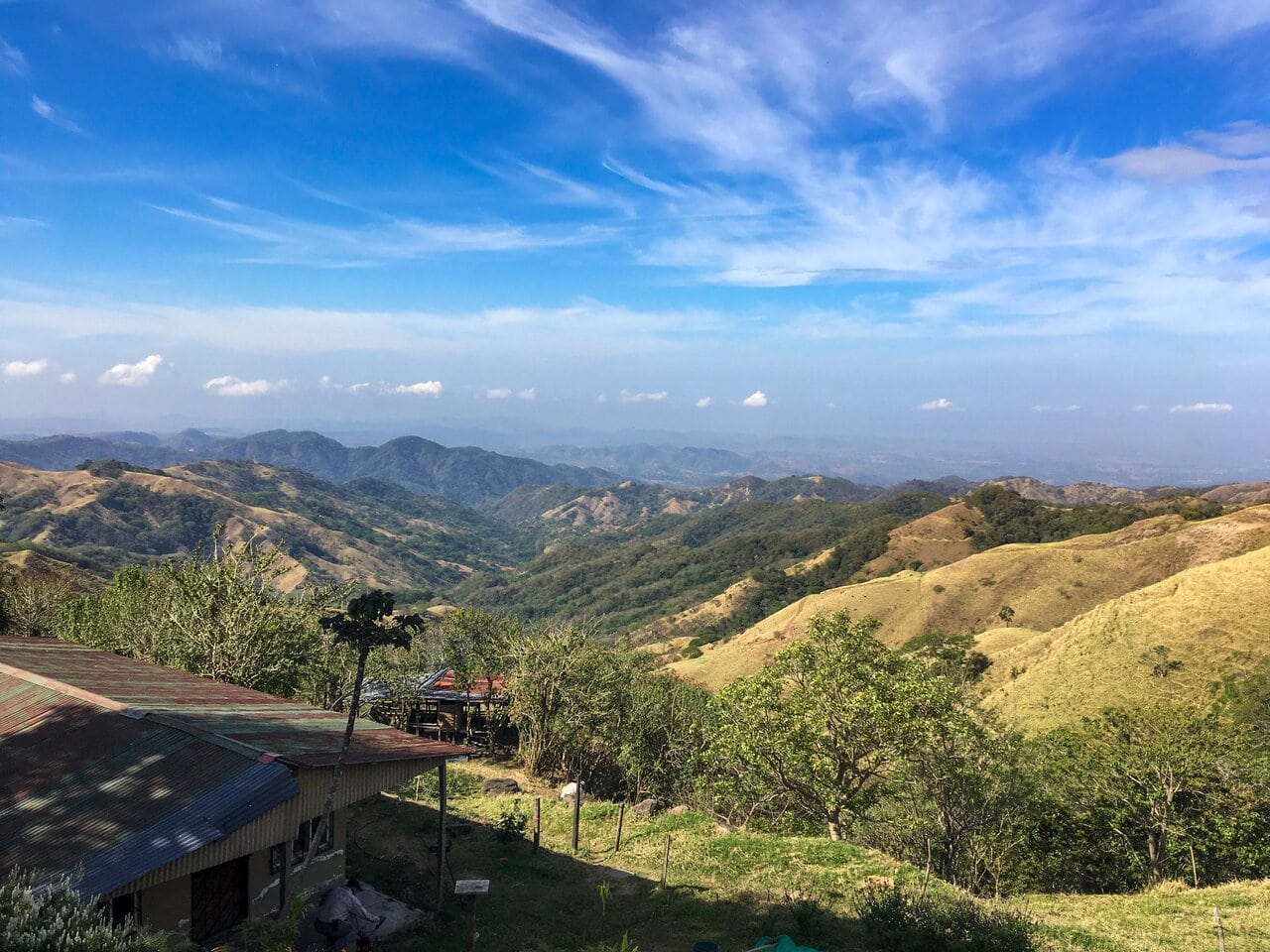 Why I chose G Adventures
G Adventures' biggest competitor is probably Intrepid Travel, who also offer group tours around the world. However, when it came to comparing the two for my trip to Costa Rica, G Adventures won the competition hands down. Here's why:
G Adventures have 5 of 18-39 tours in Costa Rica, which was the type of tour I wanted to book onto since I was 19 at the time and wanted to travel with people my age. In comparison, Intrepid only have 2 – and both were far too long for me. I could only take two weeks off work, and Intrepid's tours were 17 and 32 days, which were both too long for me.
G Adventures have a great cancellation policy. Most tour companies will keep your money if you back out from a tour. G Adventures, on the other hand, has a kick-ass cancellation policy that allows you to swap your trip dates, or swap your trip entirely for one of the same value. Check out their cancellation policy here.
You can secure your trip with just a small deposit, giving you more time to save up. This really was a game-changer for me, as at the time I just didn't have the full amount ready to spend when I booked. You only have to pay 30% of the tour price on booking, and the balance is due a few weeks before the trip. If you cancel, or can't pay for the rest of the trip, your deposit will be a Lifetime deposit. This means you can use that deposit money to book another tour, with no expiration date. G Adventures really do look after their customers! You can find out more about their lifetime deposit here.
G Adventures has a huge emphasis on responsible travel. To show this, they give every one of their tours a 'ripple score' based on how much they give back to the community. Most tours also include a 'G for Good' stop on the itinerary, where you'll get the opportunity to volunteer or join a local charitable initiative for a few hours. To find out more about G Adventures' approach to responsible travel, click here.
Click here to check out G Adventures' current sale.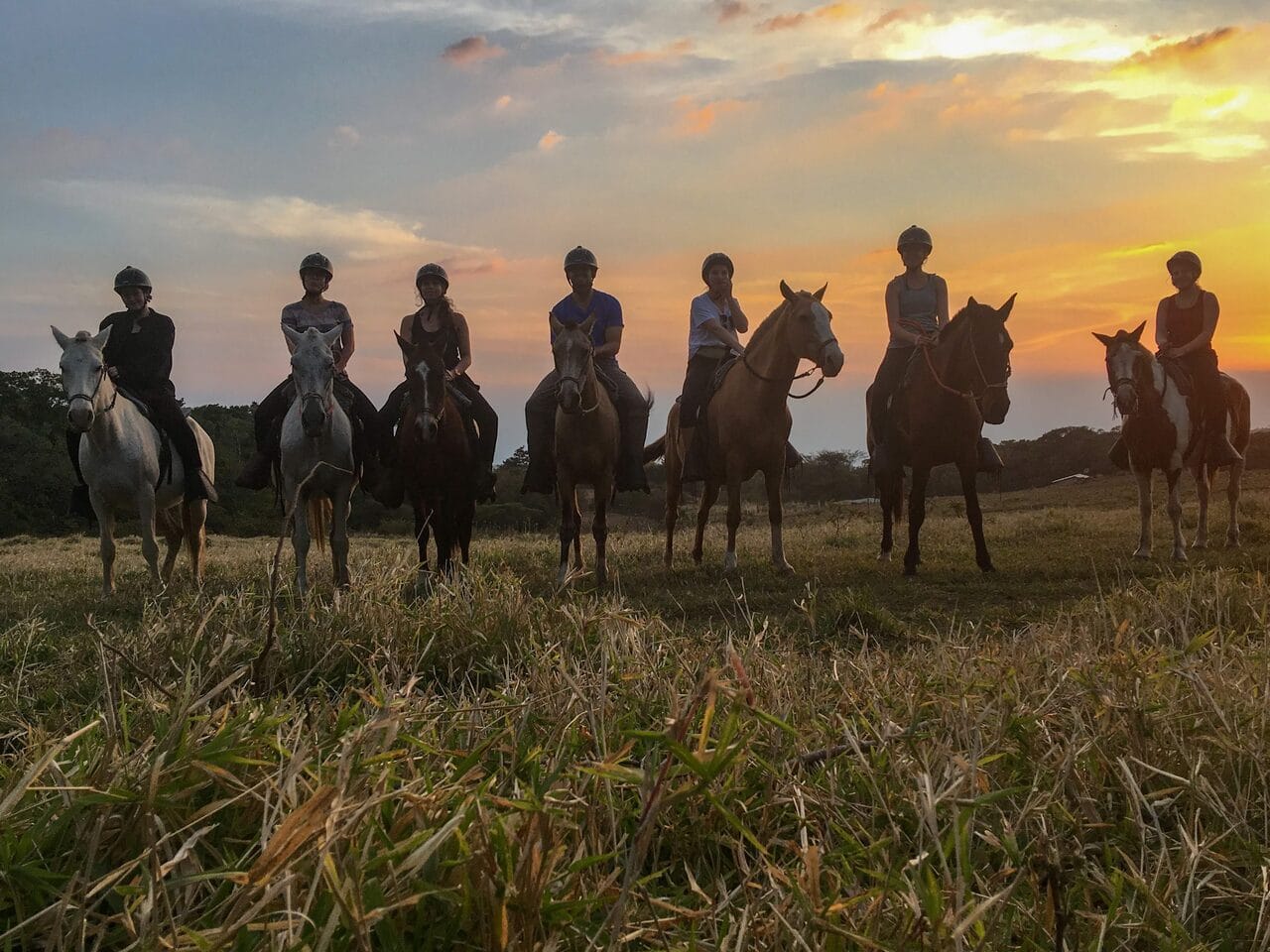 What to expect on a G Adventures Tour
G Adventures Accommodation.
This varies depending on the type of tour you book, but the tour description will always list the standard of accommodation on the trip. The accommodation on my Basic Costa Rica tour was, unsurprisingly, basic. This is because it's a tour targeted at young, adventurous travellers, and G Adventures understand that hostel dorms are totally fine with that group as it means travellers will save money. 
G Adventures usually plans for travellers to share rooms to keep the tour costs down. They'll always keep you with other travellers of your gender, though, You can also usually opt to pay a single supplement if you don't want to share a room.
G Adventures Food
Some meals are included on your G Adventures tour but the majority aren't. It's best to check the tour itinerary to find out what's included. If you're camping, more meals are normally included. In my basic Costa Rica tour, just one breakfast and one dinner were included. For this reason, food will be one of the main things you'll need to budget for on your trip. G Adventures provides a recommendation of how much extra to budget for food, but I find you can get by with much less than they recommend.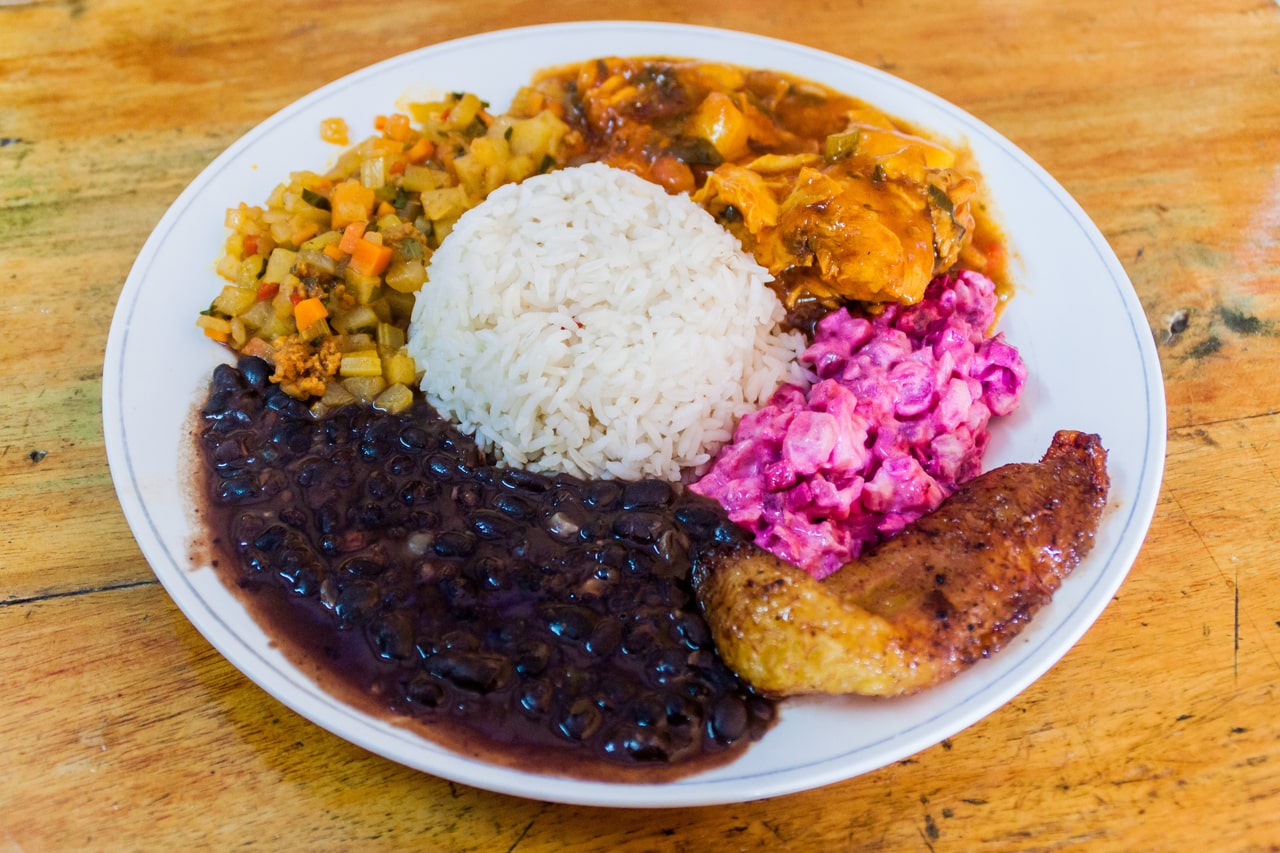 G Adventure Activities
If you're travelling on an 18-35 tour such as the Basic Costa Rica tour, chances are not many activities will be included in the tour price.
I actually like this approach, though, as it keeps the cost of the tour down and means you're only paying for activities you actually want to do. It's a good idea to look over the tour itinerary to find out which activities are included, and which are optional extras (although there are usually a few more on offer than what's listed online).
Then, you'll be able to work out how much you'll need to budget for extra activities based on the ones you want to do.
Who else will be on my G Adventures tour?
G Adventures Group Sizes
I love that G Adventures keep their group sizes small so that you can get to know everybody. The maximum is usually 16.
There were 16 people on the tour I went on, but the average is probably more like 10. When we came across another group from a different company that had an unbelievable 40 people on the tour, I was really relieved we had such a small group! 
Having a small group also means that you're always able to speak to your tour guide one on one. This is so convenient as you can get their bespoke advice on what activities you want to do.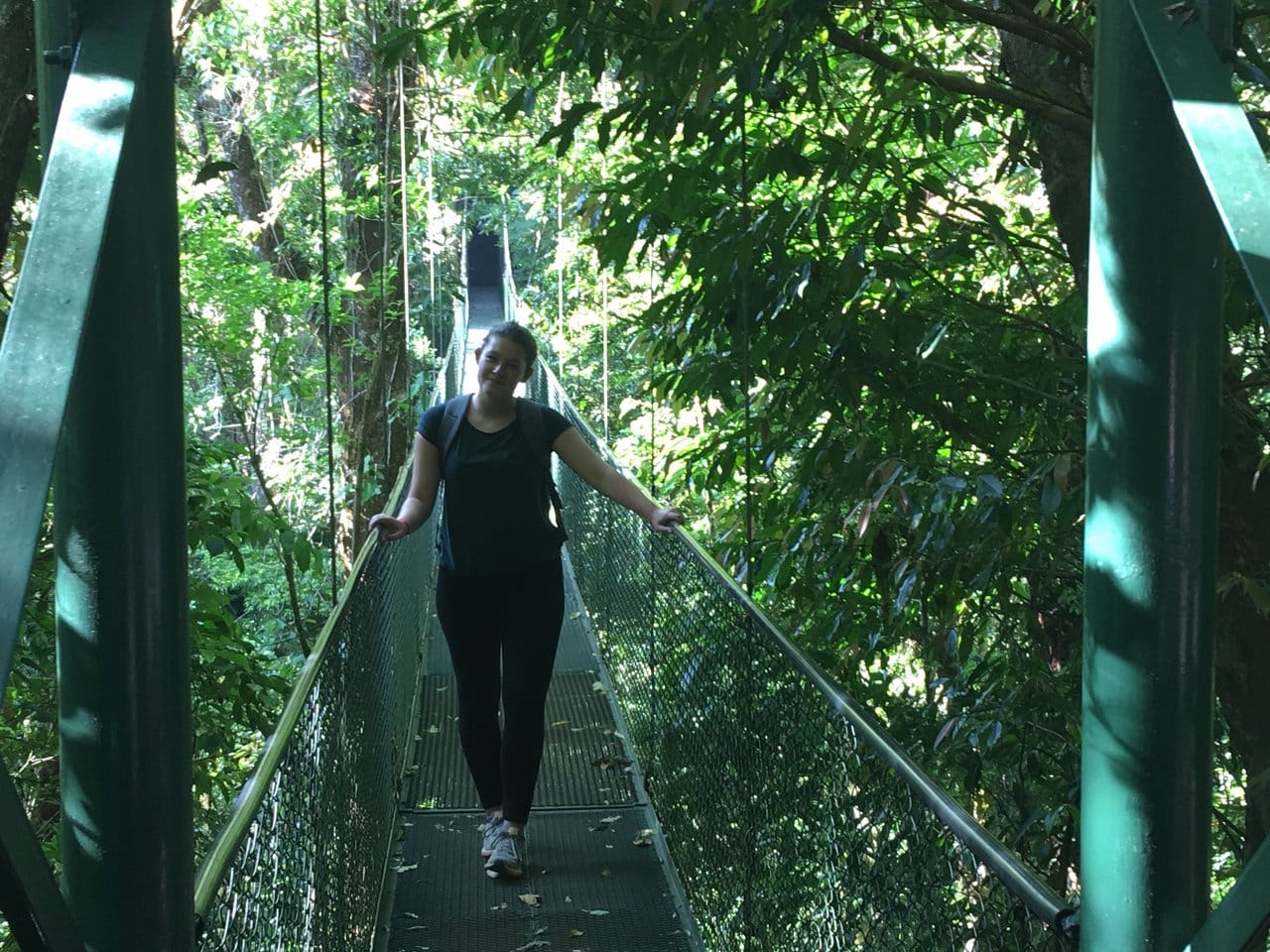 What Is the Average Age on a G Adventures Trip?
The average age of the group depends on what type of G Adventures trip you're going on. If you're on a classic tour, I'd say it's probably 45 or so. But that's just a guess, and varies every time!
On the G Adventures 18-35 tours, like the Basic Costa Rica tour, chances are you'll have a good mixture of people of all ages within those brackets. The youngest person on my tour was 18, and the oldest was 33. Everybody was part of the group though, and I didn't feel any divisions between people. I'd say the average age was 24. 
Regardless of how old you are, I'm sure you'll find it really won't be an issue for you. Everybody on the tour will be excited to travel and keen to make new friends, so you already have things in common to talk about!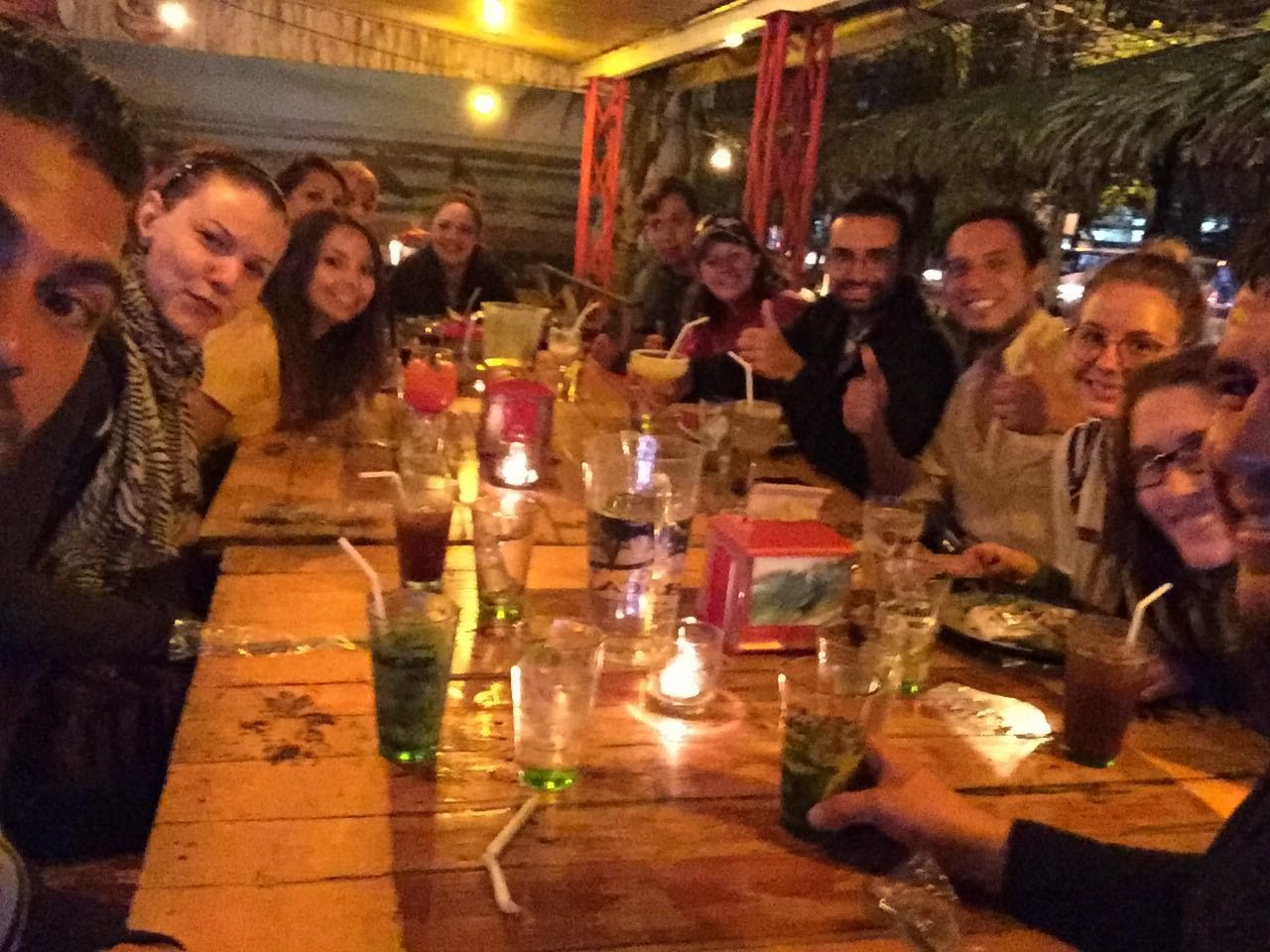 Budgeting for a G Adventures Tour
The cost of your tour includes your accommodation, transport, and some food and activities. So it makes it easy to budget since you know you'll only have to pay for food and drink and activities once you're there. On the tour itinerary you'll find a breakdown of the cost of all optional activities and also a suggestion for how much extra you should bring for food and drink.
It's also worth noting that flights aren't included, so you'll have to factor that into your budget too. The flights can be even more expensive than the tour itself, so it's worth looking up your journey on the G Adventures flight finder or Skyscanner before you book so you know how much you'll need to budget.
You'll also need to consider how much your pre-travel vaccinations will cost, and how much you'd like to spend on souvenirs. If your flight is arriving the day before the tour or departing the day after, you'll also need to find extra accommodation.
Don't forget travel insurance! With all the activities included on G Adventures tours you should definitely have it. I recommend World Nomads for Costa Rica as they're great at covering adventure activities and are very affordable.
Click here to check out my comprehensive packing list of everything I took on the tour so you don't forget anything!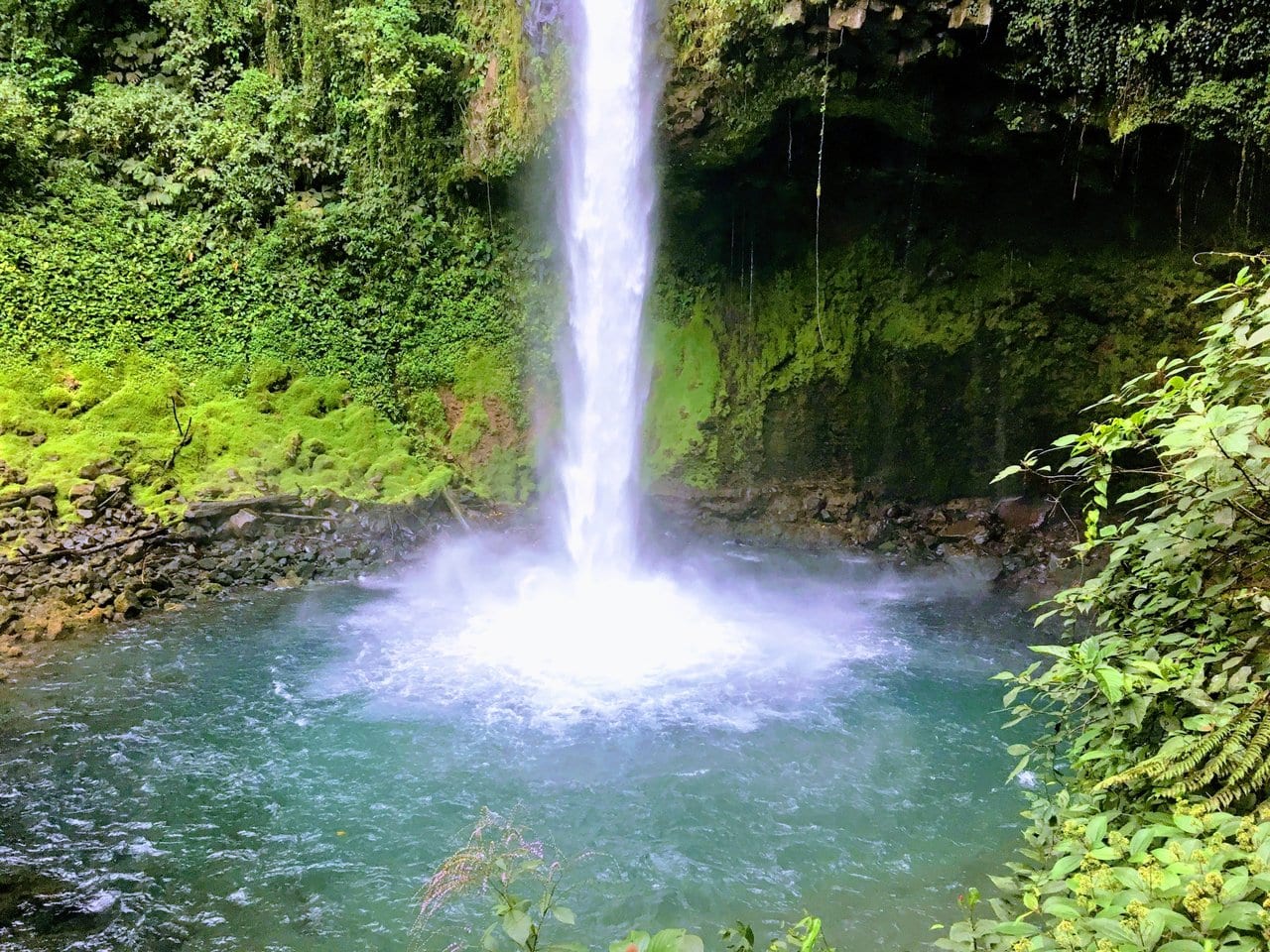 Basic Costa Rica G Adventures Review
Click Here to see the full Basic Costa Rica Itinerary with G Adventures
My Experience on the G Adventures Basic Costa Rica Tour
The G Adventures Basic Costa Rica trip starts in San Jose. I arrived late at night and the G Adventures airport transfer was there to pick me up and take me to the starting hostel. There had been a welcome dinner for people on the tour that night but, since I was arriving later, I unfortunately missed it! This didn't end up being an issue though, as I wasn't the only one arriving late and I got to meet everybody early the next morning. 
Some people arrived in San Jose a few days early to do some sightseeing, but anybody who's been to San Jose before will tell you there's not much to do there, and there are a million nicer places to spend some extra time in Costa Rica.
Puerto Viejo
The next morning we caught a bus to the surf town of Puerto Viejo de Talamanca, on the Caribbean coast, and I instantly fell in love! We had a few days to explore the beach here, and our guide took us on a cycling tour to the nearby national park, which was an incredible day (and super cheap!)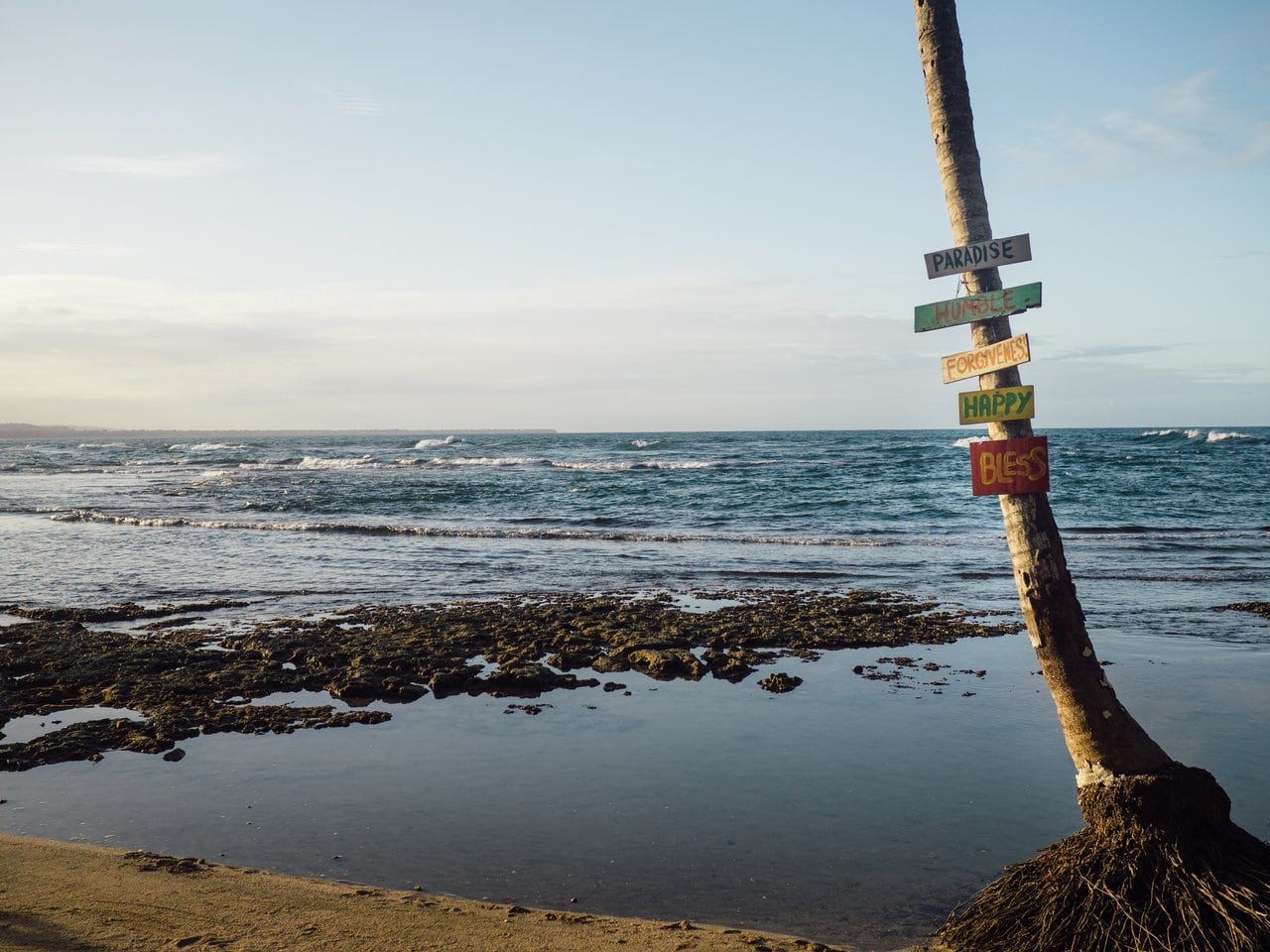 La Fortuna
From Puerto Viejo, we took another bus to La Fortuna, a lovely town right next to the Arenal volcano. From here, there were a ton of awesome activities, including hiking the Arenal Volcano and stand-up-paddleboarding on Lake Arenal. La Fortuna was far more touristy than Puerto Viejo, but it still had its own charm. 
Monteverde
Next was into the cloud forest at Monteverde, where the air got suddenly cooler and the humidity gave us a welcome break! Although Monteverde is pretty small and sleepy, there are a ton of activities you can do in the nearby area. I joined a canopy zipline tour, went hiking at the hanging bridges, and went horseback riding for the first time in my life! It was a magical experience, and one of the highlights of my Costa Rica adventure. 
Samara
The itinerary said we'd head to Santa Teresa next, but instead, we ended up in the small beachside town of Samara. I'm really glad we visited here, as the surf was amazing and I had a great time at our beachside hostel! 
One of the best things to do in Samara is hanging out at the beach and taking surf lessons. Even if you're not interested in surfing, there's a ton of other activities in Samara that the guide will help you to arrange. To find out more about this awesome destination and how awesome it is, be sure to read my huge guide to Samara here!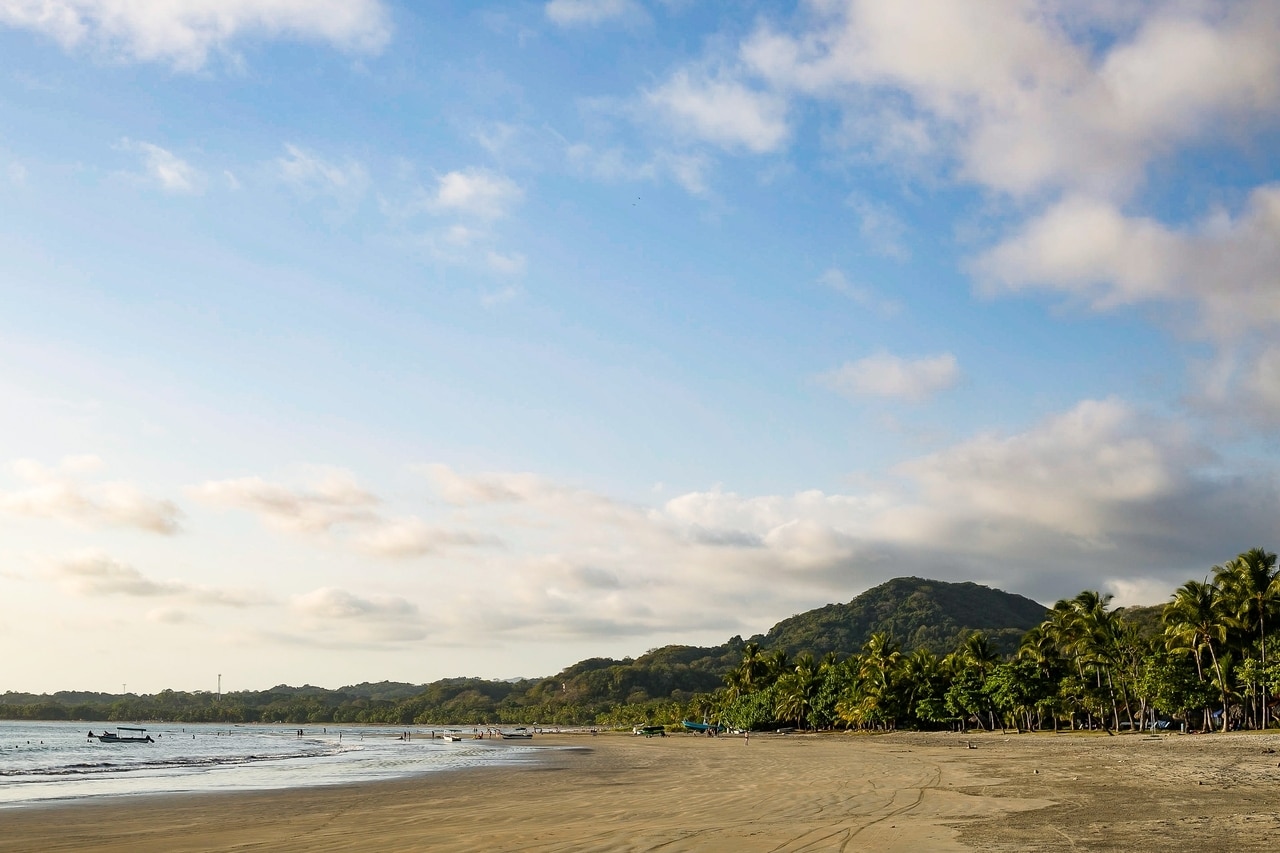 Returning to San Jose
You'll round off the trip with a bus journey back to San Jose, where you'll enjoy a final group dinner before the majority of people fly out the following day.
If your tour is anything like mine, a few people will have stayed in Samara to catch the bus to Tamarindo. So, if you're looking to extend your stay in Costa Rica after the Basic Costa Rica tour has finished, this seems to be a popular option! 
Click here to check out the G Adventures Sale and browse the bargains!
So, what do I think of the Basic Costa Rica G Adventures tour?
If you haven't already realised, I freaking loved the Basic Costa Rica trip with G Adventures, and I highly recommend it!
I was freaking out before I flew to Costa Rica, because I was just so, so nervous to travel by myself, but travelling in a group with G Adventures doesn't actually feel like you're ever travelling alone. 
If you had any hesitations, I hope this review has calmed them – G Adventures are an awesome company, and this trip really is the trip of a lifetime!
Click Here to book your place on the Basic Costa Rica tour!