There is a good chance that this post contains affiliate links. If you make a purchase through them, I may receive a small commission at no extra cost to you! As an Amazon Associate, I earn from qualifying purchases. As ever, all opinions are my own.
The first country I ever travelled to solo was Costa Rica, and I had no idea what needed to be on my packing list.
It was the trip that changed my life and turned me into a travel obsessive. It's an amazing place to travel. The sheer amount of activities and things to do there my mind! But it can be tricky to know what to pack for Costa Rica if you haven't been there before.
Since it was my solo first trip (like, ever) I've travelled to many more countries since I visited Costa Rica. Meaning I have now refined my packing process! I've put this expertise to good use to draw up the perfect Costa Rica packing list for you.
Packing for Costa Rica is surprisingly easy – Costa Rica has no dress code, so you can wear whatever you feel like! You won't have to go out of your way to buy fancy ski wear or clothing that covers you head to toe to abide by local culture like you would in other countries. Chances are you already own all the clothes you'll need to pack!
There are a few products that you may not have thought of, though, or some essentials that are easy to forget to pack for Costa Rica, so I hope my detailed packing list helps!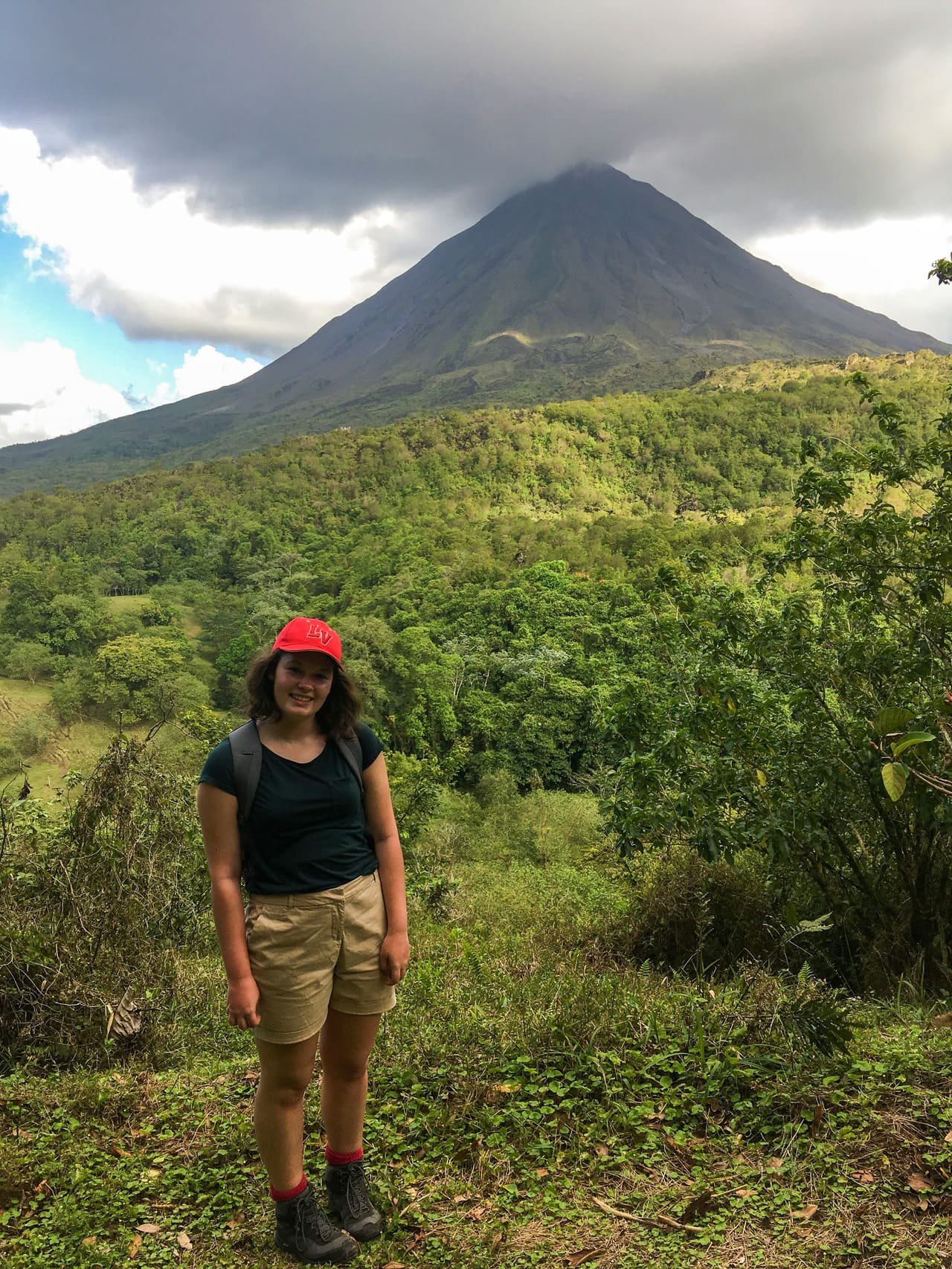 Best Luggage for Costa Rica
The amount you'll need to bring with you on your trip to Costa Rica will depend on the time of year you visit. It also depends on what you're planning to do there.
Costa Rica Backpacks
If you can manage, I recommend taking a carry-on-sized backpack, as it's so much easier to move around and you don't have to pay extra to put your bag in the hold during flights. For Costa Rica, I recommend this 40l backpack.
It's super convenient, as although it's a normal backpack it folds open like a suitcase (I hate having to rummage to the bottom of my backpack to find something!) and fits so much inside considering its size! It's also small enough that you can use it as your hand luggage item and won't have to pay to put it in the hold!
If you're hiking, or just want more clothing options, chances are you'll need some extra kit and a 40l backpack won't cut it for you. Instead, I recommend taking a 65l backpack. I took this one on my trip to Costa Rica, and it was fabulous! It has so many compartments, making it easy to separate your dirty laundry, toiletries etc. and also has plenty of space.
I don't recommend taking a suitcase to Costa Rica unless you're staying in a resort as it'll be a pain to move from place to place if you're travelling around the country.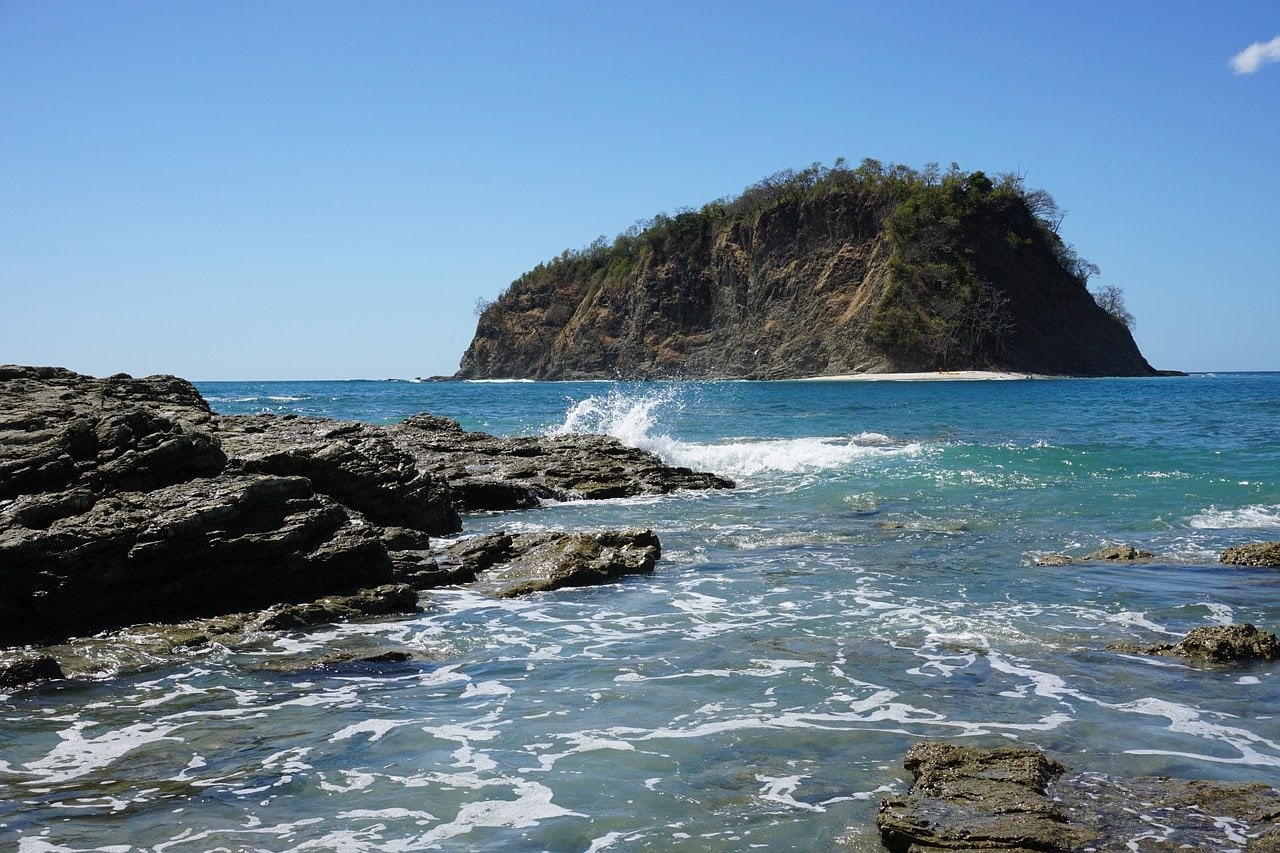 Costa Rica Daypacks 
Lugging your full backpack to the beach or on a canopy zip lining tour is not what you're gonna want to do, so you HAVE to bring a day pack as well as your main backpack.
I'm a lifelong fan of Mountain Warehouse rucksacks and have been using multiple different versions of this one for three years. 
What I love about this rucksack is that it has plenty of space, meaning I can carry a huge bottle of water (or two!) a towel and all of my beach gear with no worries. It's also extremely durable and is very comfortable to carry thanks to the wide shoulder straps.
Best Clothes to Wear in Costa Rica
When it comes to travel in Costa Rica, chances are you'll be splitting your time between beaches and the rainforest. It's unlikely you'll spend any time in cities (most people fly into San Jose and leave immediately). Since the rainforest can be much cooler, you'll need a mixture of warm weather clothing, a few warmer items, and some good quality activewear.
Since Costa Rica is near the equator, there aren't huge variations in temperature throughout the year. Costa Rica is super humid, so light and loose clothing is key.
Costa Rica has two seasons – the wet and dry season. Unfortunately, the timing of these seasons depend on where you're going in Costa Rica! In general, the dry season is between December and April, and the wet season is between May to November. This will vary in the central areas of the country, though.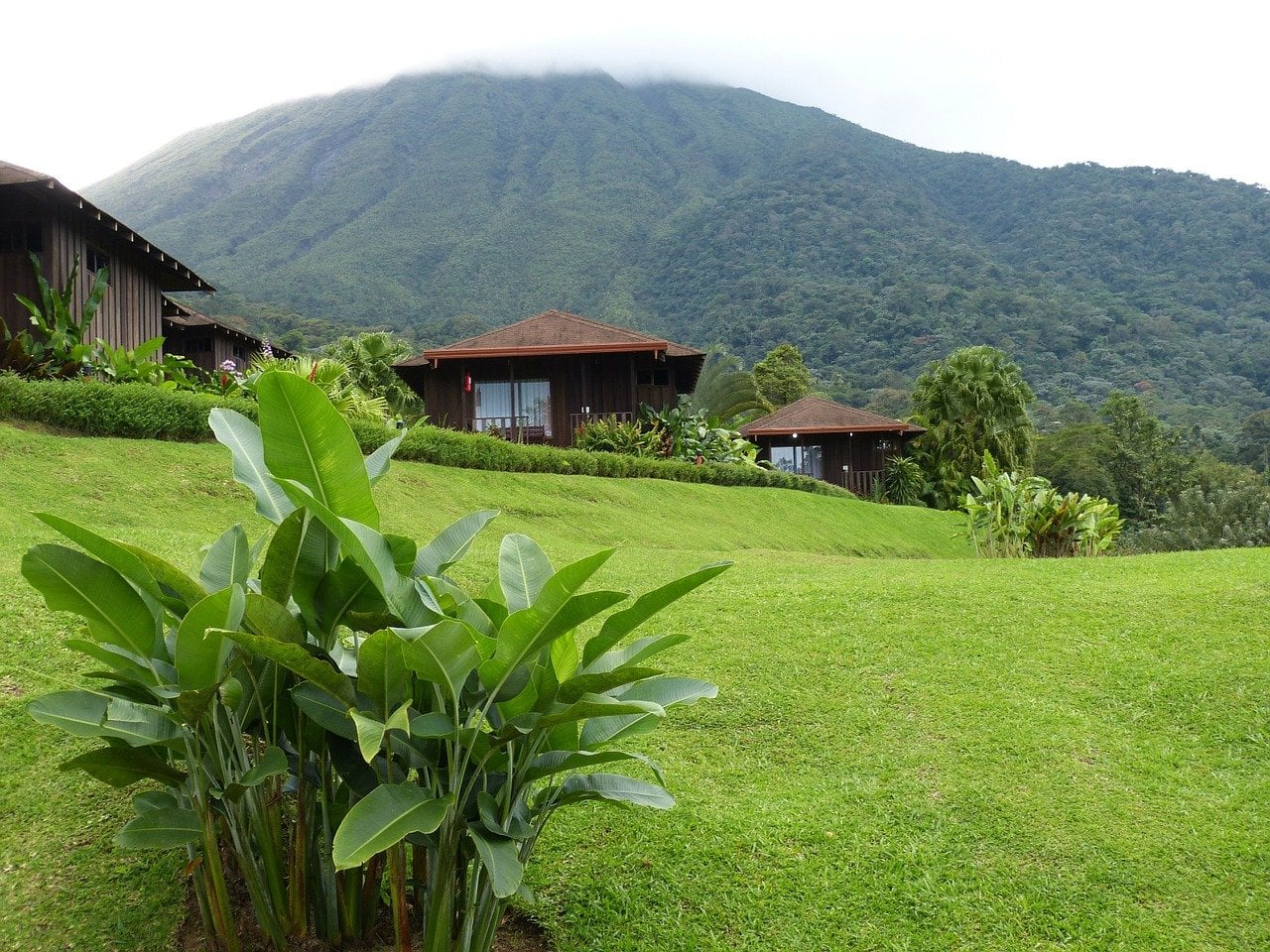 Here's the clothing you should pack for Costa Rica:
• One dress: A loose cotton dress is fabulous for Costa Rica. You can throw it over a bikini for the beach or wear it to dinner in the evening.
• Two t-shirts: Perfect for if you want to cover your shoulders from the sun.
• Three crop tops: Crop tops are great because I find them really flattering.
• Two long-sleeve tops: When I got the worst sunburn of my life on my third day in Costa Rica, I really wished I had packed some long-sleeve tops. They're a saviour if you want to limit your sun (or avoid mosquito bites in the evening).
• One jumpsuit: I love jumpsuits as they're loose, lightweight and can be dressed up or down.
• Two bikinis: Essentials on your packing list for Costa Rica! If you're going surfing, a swimsuit is also a good idea as it's much more practical
• Two pairs of denim shorts and one pair of culotte shorts – perfect for hanging around in beach towns. I like taking two different denim shorts. Usually, I pack a blue pair and a black pair, as you can wear them during the day and dress them up at night. Culotte shorts are perfect for sightseeing as they're loose, comfortable, and take up next to no space in your backpack.
• One pair of culotte trousers: again, perfect for covering up your legs if they get burnt. They're also loose and keep you cool.
• One pair of hiking shorts: ideal for hiking up the Arenal volcano!
• One pair of sports leggings: Costa Rica is full of epic sports – hiking, horse riding, canyoning – you name it! For this, you'll want some long sports leggings. Obviously, the more active you're planning to be, the more you'll need. I'm obsessed with my Lorna Jane leggings because they're so durable, not see through, and the colour never runs. They are expensive, though, and your normal gym leggings should be fine.
• One fold-away raincoat: if you're going to the rainforest or visiting Costa Rica in the rainy season, a raincoat like this one is a must for your packing list! I prefer one that you can pack up really small so it doesn't take up too much room.
• One jumper: It can get chilly in the evening in the centre of the country. It can also get cold on planes and buses. Having a jumper may be necessary.
• Plenty of underwear: I always take enough for each day of the trip I'm planning to not do any laundry. I usually wash stuff weekly, so I take seven pairs of underwear, two bras and five pairs of socks (though in Costa Rica you'll probably spend most of your time not wearing any socks). If I'm travelling for longer than a week, I'll pay to do some laundry.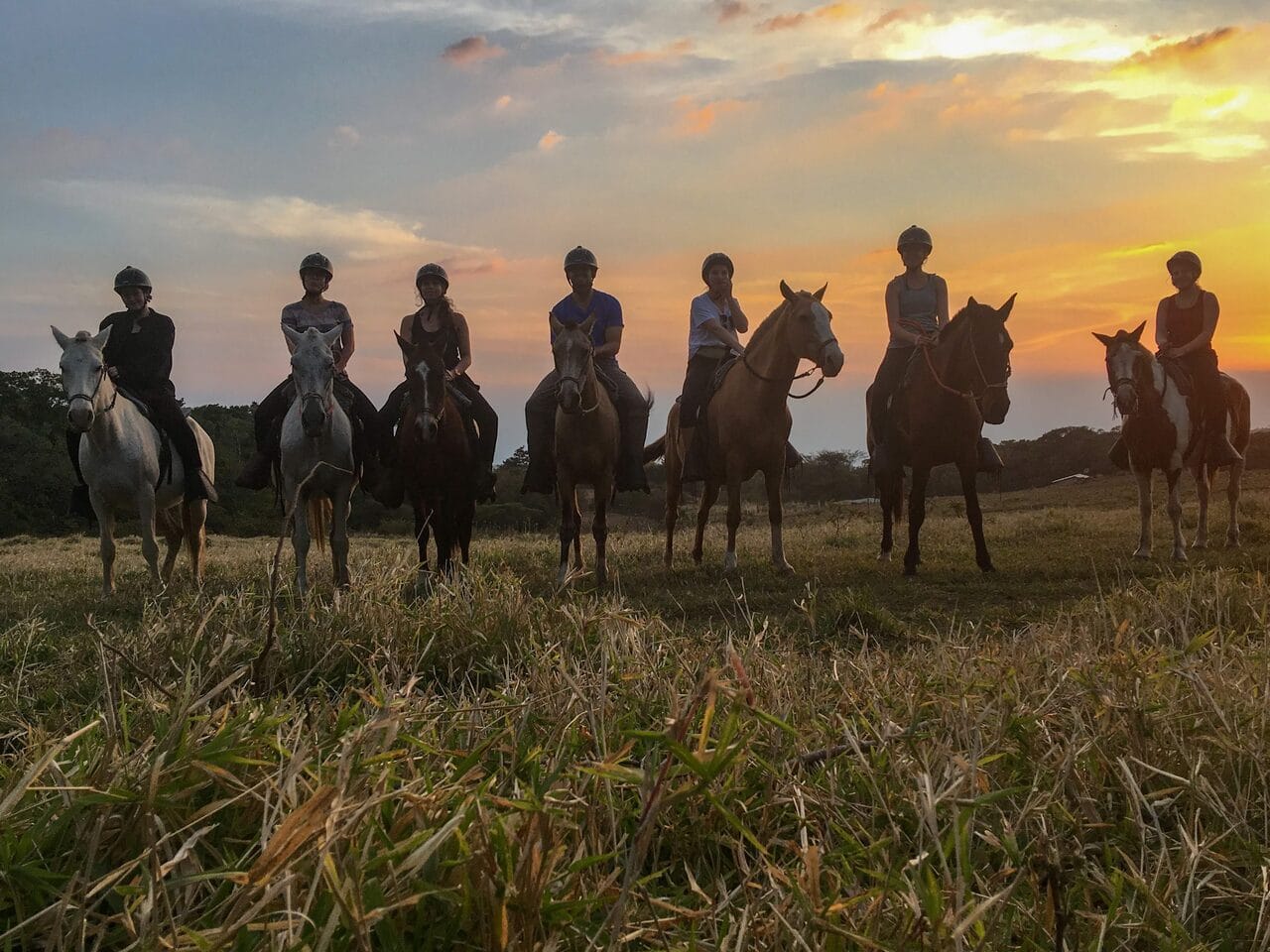 Best Shoes to Wear for Costa Rica
This is what I took with me to Costa Rica:
Best Sandals for Costa Rica
• Birkenstocks: I probably spend 80% of my travels in Birkenstocks, and I can't imagine my life without them! I wear them to the beach, sightseeing, and even to dinner in the evening. I have a brown pair and they go with almost every outfit! These are definitely the best sandals to pack for Costa Rica.
• Flip-flops: I recommend a really cheap pair of flip flops like these. I find that flip flops always break eventually, no matter how much I spend on them. I use flip-flops for showering in hostels, heading to the beach and for short strolls to the shop or town.
Hiking Shoes for Costa Rica
• Hiking boots: Hiking boots are SO personal to your feet and gait, so I would never tell you which pair of boots you should buy. The pair that works for me may not work for you! I recommend going to a hiking shop and trying some on. You may have to try on 10+ until you find the "right" pair, but it's worth the time investment. If you're planning on doing any of the Arenal Volcano hikes whilst you're in La Fortuna you'll need good boots.
• Trainers: for shorter hikes, long bus journeys, canyoneering, and horseback riding. I took an old pair of these trainers, and I adore them so much that I'm now on my 3rd pair! Your trainers will need to be durable and supportive.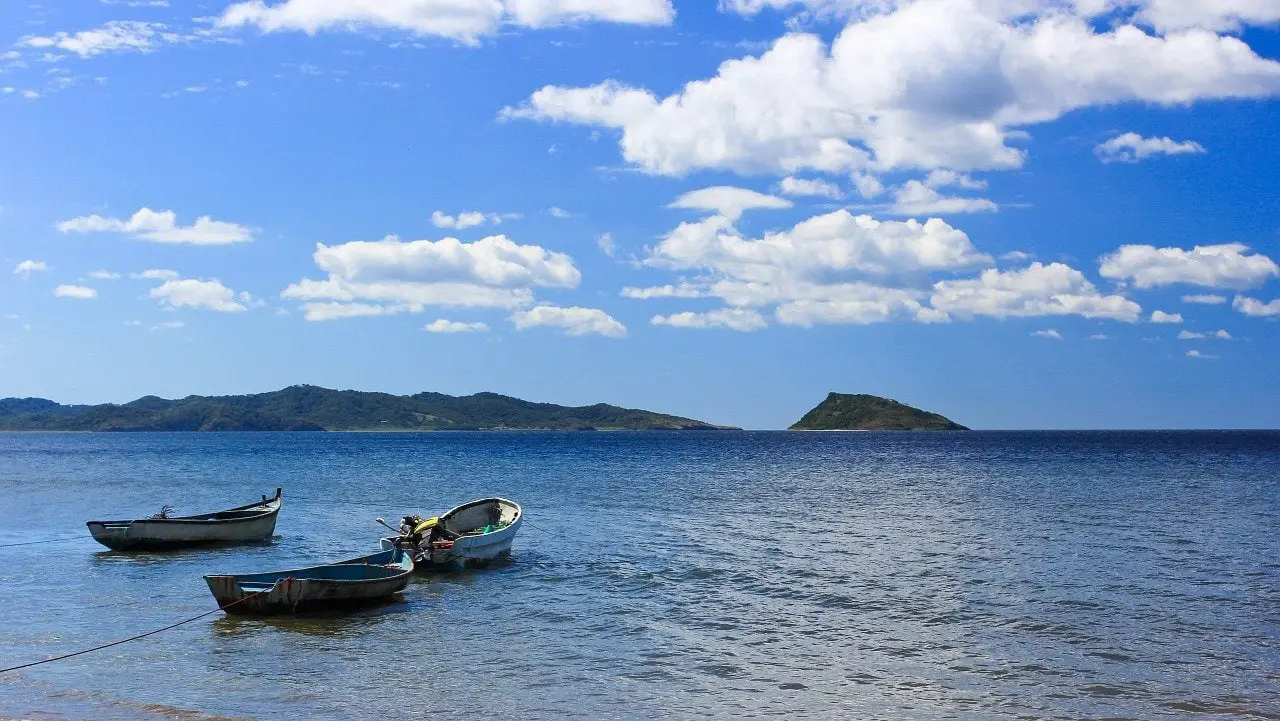 Accessories
• Sunglasses: Sunglasses will be very necessary in Costa Rica, but don't take any designer or expensive ones! If you're on an active trip, chances are they'll get scratched by the sand, covered in sunscreen or you'll lose them. As long as they have UV protection like these, you'll be fine with a cheap pair.
• Quick-dry travel towel: This is essential! The sea to summit towel (in extra-large) is ideal, as it dries crazy fast, folds-up into a tiny ball and doesn't get sand stuck to it on the beach as regular towels do.
• A sun cap: keeps the sun out of your face and also a fashion accessory – win! If you've caught more sun than you should have, or just want to protect your skin, a cap is the way forward. I packed two, but you really don't need two and I recommend taking only one.
Read: The Essential Travel Guide to Puerto Viejo, Costa Rica
Medication Packing List for Costa Rica
You won't massively struggle with finding medication in Costa Rica. That said, if you're leaving the bigger cities pharmacies can be hard to come by, so it's good to be prepared with your own first aid kit.
On some trips, I don't even touch my first aid kit. But when you wake up at 3am with food poisoning or get dry eyes from being at the beach all day, you won't have time to find a pharmacy. That's why packing a first aid kit is something you shouldn't skip!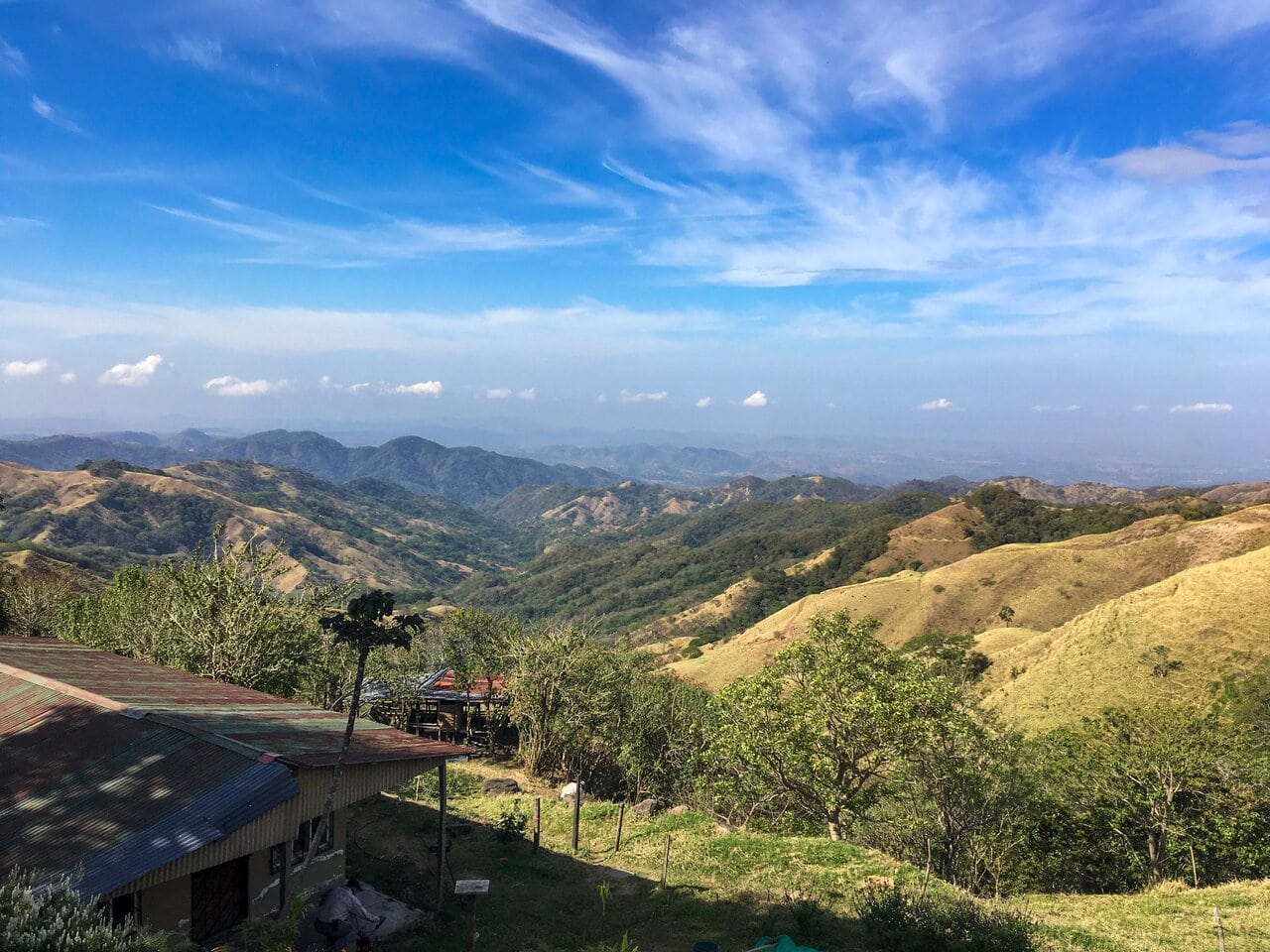 These are the medications you'll need on your Costa Rica packing list:
• Painkillers: Headaches, period pain, hangovers – painkillers are so versatile and cure all manner of illnesses. That's why I always travel with a pack of paracetamol (acetaminophen) and also a pack of ibuprofen. I rarely use them all, but it's good to know they're there if I need them
• Imodium: This is so, so essential. I have extremely bad luck with getting diarrhoea on the road (I know – not glamorous). Imodium is a life-saver and has, on numerous occasions, saved me from having to spend the entire day at the hostel due to feeling too unwell to move. I also pack some electrolyte rehydration sachets to speed up my recovery. 
• Mosquito repellant: Mosquitos are so persistent in some areas of Costa Rica, and you really need this good-quality repellant if you're serious about keeping them away. I also never travel to hot countries without some mosquito bands. They have worked better for me than any other product at preventing bites.
• Bite relief: If you do end up getting bitten (and no matter how careful you are, you probably will), you'll need bite relief. Mosquito bites are unbelievably itchy, and this stuff will be your lifesaver!
• Eye-drops: As a contact lens wearer, I'm prone to dry eyes. Even without lenses, packing eye-drops is a good idea if you're gonna be spending a lot of time in the ocean. The relief is almost instant!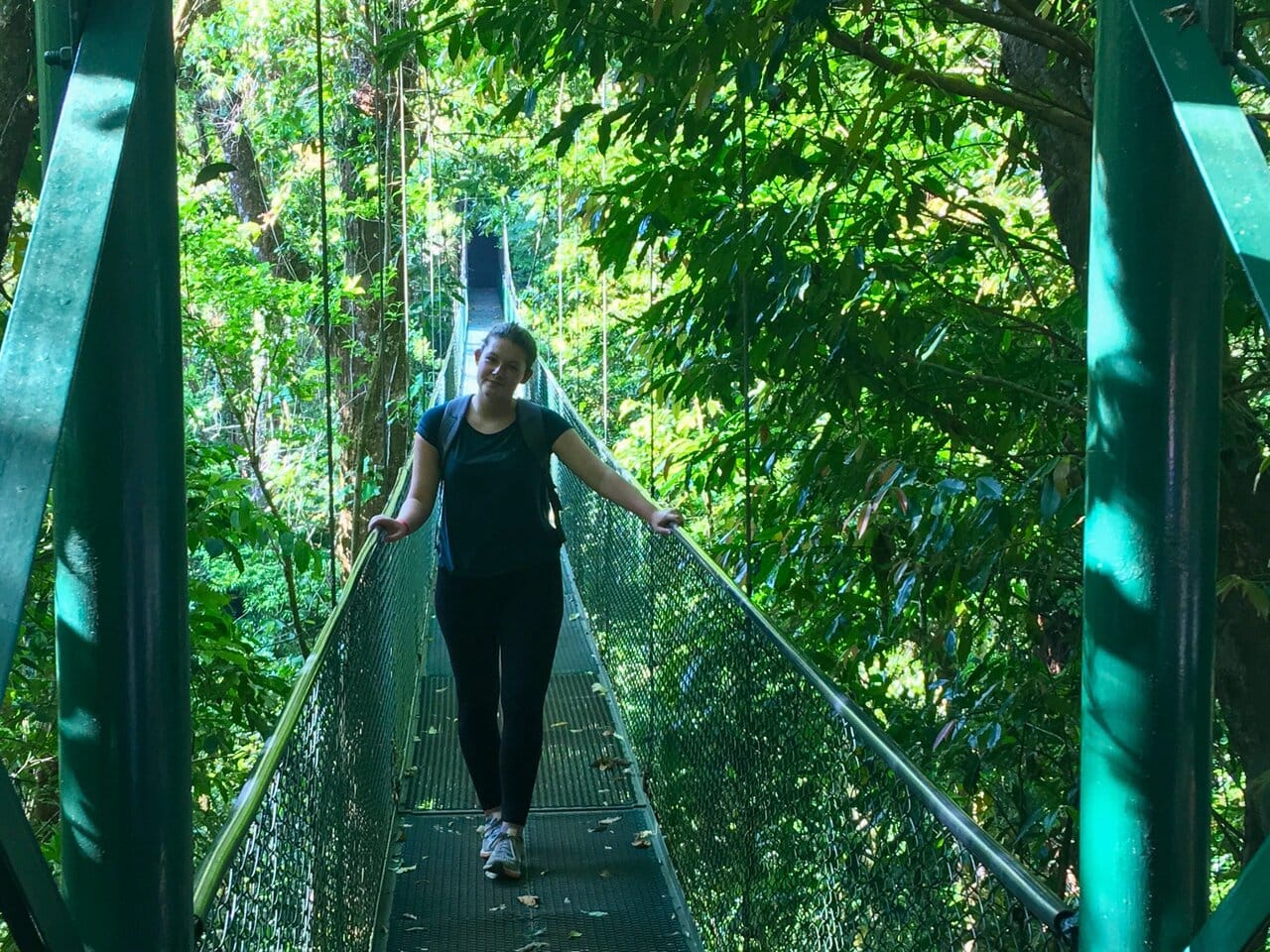 Travel Technology for Costa Rica
I'm the type of traveller that doesn't carry a lot of tech, and it's worked out well for me. It means I never have to worry about my laptop breaking or getting stolen! That said, there are a few pieces of tech I couldn't travel without:
• A Smartphone: I travel with my iPhone 11 Pro, which I bought specifically for its camera! I didn't want to pack both a phone and a camera, so this works perfectly for me. There's no real need to upgrade your phone for your trip provided it works well and isn't about to die on you.
• A Kindle Paperwhite: I couldn't travel without this! I'm an avid reader, and usually get through about 80 books a year, but books are bulky!  I read so much when I travel, especially on long-haul flights and bus journeys. A Kindle lets me bring my entire library on the trip with me. allows me to power through a travel memoir a day without adding weight to my luggage.
• Chargers and adapters: Don't forget to pack a travel adapter! The one you should use depends on which country you're travelling from. If you're from the US, you probably won't even need one! 
• Portable batteries: I take a ton of photos when I travel, and also use my phone for navigation and trip research. This drains my battery fast! Whilst travelling, I couldn't live without portable batteries for recharging my phone. I take both a big battery and a smaller one so that I always have backup. I have one like this, which holds about 7 phone recharges, recharges fast, and is surprisingly durable! In addition to this I pack a smaller one like this, which will recharge your phone usually a couple of times and is much smaller, lighter and easier to carry around.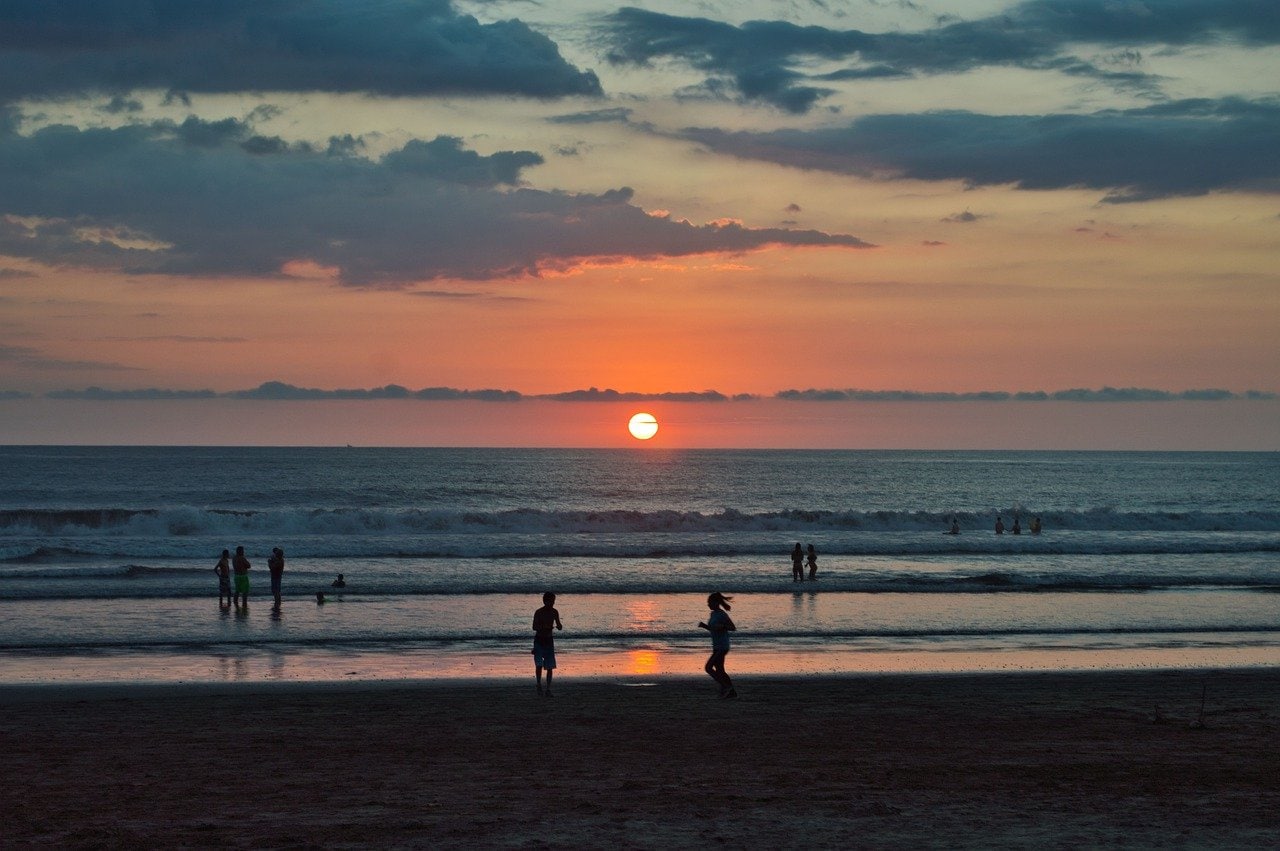 Toiletries for a Trip to Costa Rica
The toiletries you'll need in Costa Rica will be the same as what you use at home. If you're taking a carry-on size backpack, you'll want to make sure you keep liquids under 100ml or buy any liquid products once you're in Costa Rica.
• Toothbrush and toothpaste
• A razor: I pack one reusable razor.
• Deodorant: I prefer roll-on deodorant, and it's much easier to travel with as aerosols are sometimes tricky to fly with.
• Sunscreen: I packed a HUGE bottle of sunscreen for Costa Rica, and recommend you do too as you'll definitely get through it. You're able to buy sunscreen in Costa Rica, but it'll be far more expensive than back home. Always look out for the UVB rating.
• Hair sunscreen: I also use hair sunscreen around my hairline, which easily burns otherwise. It's one of my favourite travel hacks!
• After-sun care: Aftersun is really important for recovering from time in the sun or burn. It's my lifesaver and keeps my skin moisturised whilst I travel. 
• Shampoo and conditioner
• Shower gel or soap: if you're travelling with a carry-on, solid soap like this is ideal for limiting your liquids.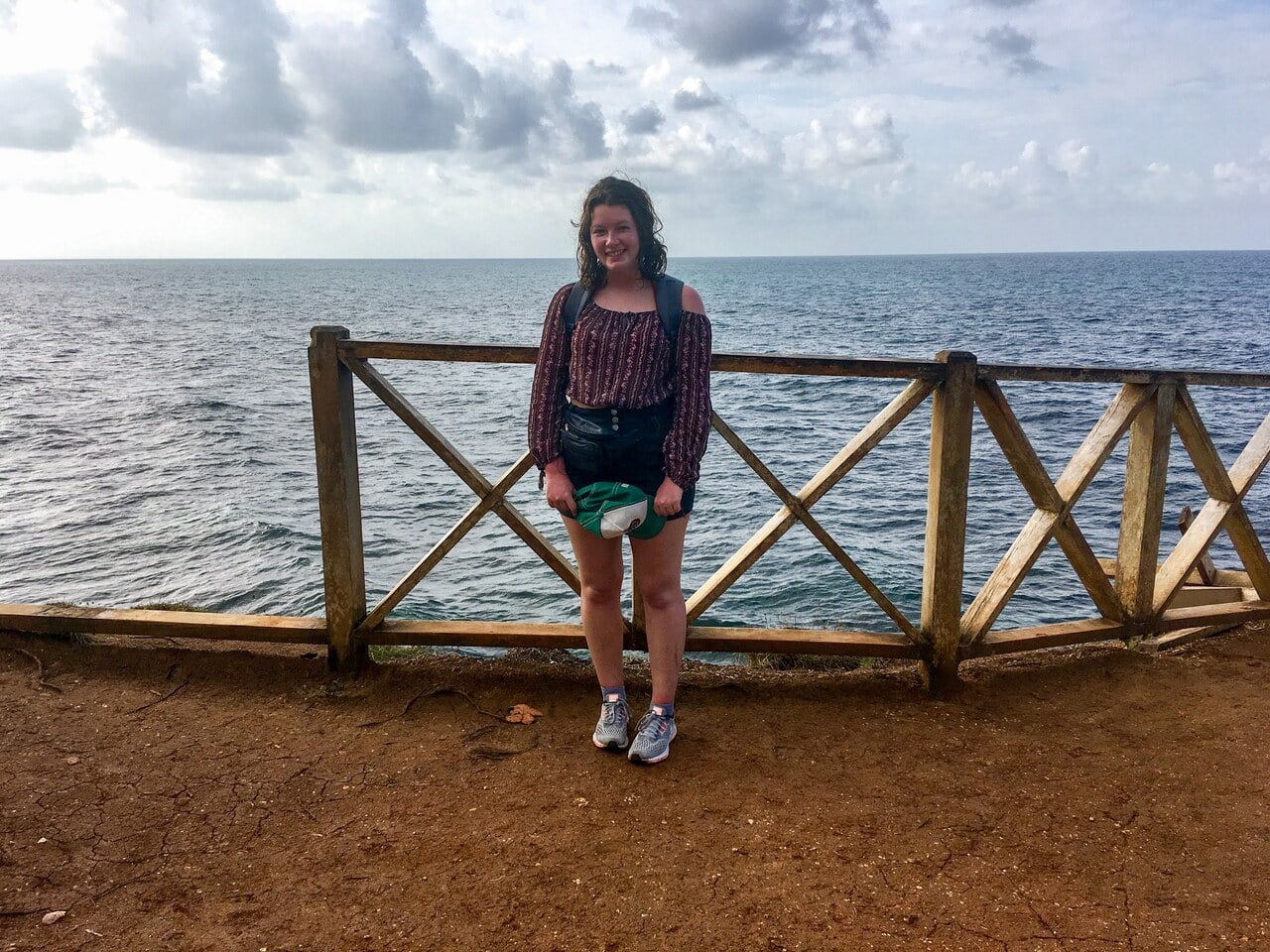 Extras You'll Need on Your Costa Rica Packing List
• A Costa Rica guidebook: I'm obsessed with Lonely Planet guidebooks and collect them. They're such a great souvenir and reminder of my trip! They're also really useful on the road when you're planning your next move, or when you want to know where the best restaurants are.
• A Costa Rican Spanish phrasebook: If you speak Spanish, ignore this one, but as somebody who spoke NO Spanish, this phrasebook was really handy! It's not strictly necessary, as many people who work in tourism speak English, but I like to make the effort and it always goes a long way. It's also nice to read over while you're on long flights or bus journeys as it feels productive!
• A waterproof phone lanyard: if you want to go into the ocean but are scared about leaving your stuff on the beach, I can't recommend getting a waterproof phone lanyard enough! The small, see-through case has enough space to hold your phone, money and keys, and clips so that it's totally waterproof! This offered me great peace of mind when I went for a swim. I also love that the case is see through, so you can take selfies and videos underwater!
• Contact lenses/glasses: Obviously this isn't relevant for everybody, but these are so easy to forget to pack and it would be a nightmare if you had to go through your trip without them – this is your reminder!
• US Dollars: The Costa Rican currency is colones, but US Dollars are widely accepted. It's better to take some US Dollars to tide you over for your first day then visit an ATM to withdraw colones. This is because the exchange rate is much better inside Costa Rica. To find out more about money in Costa Rica, check out my post here.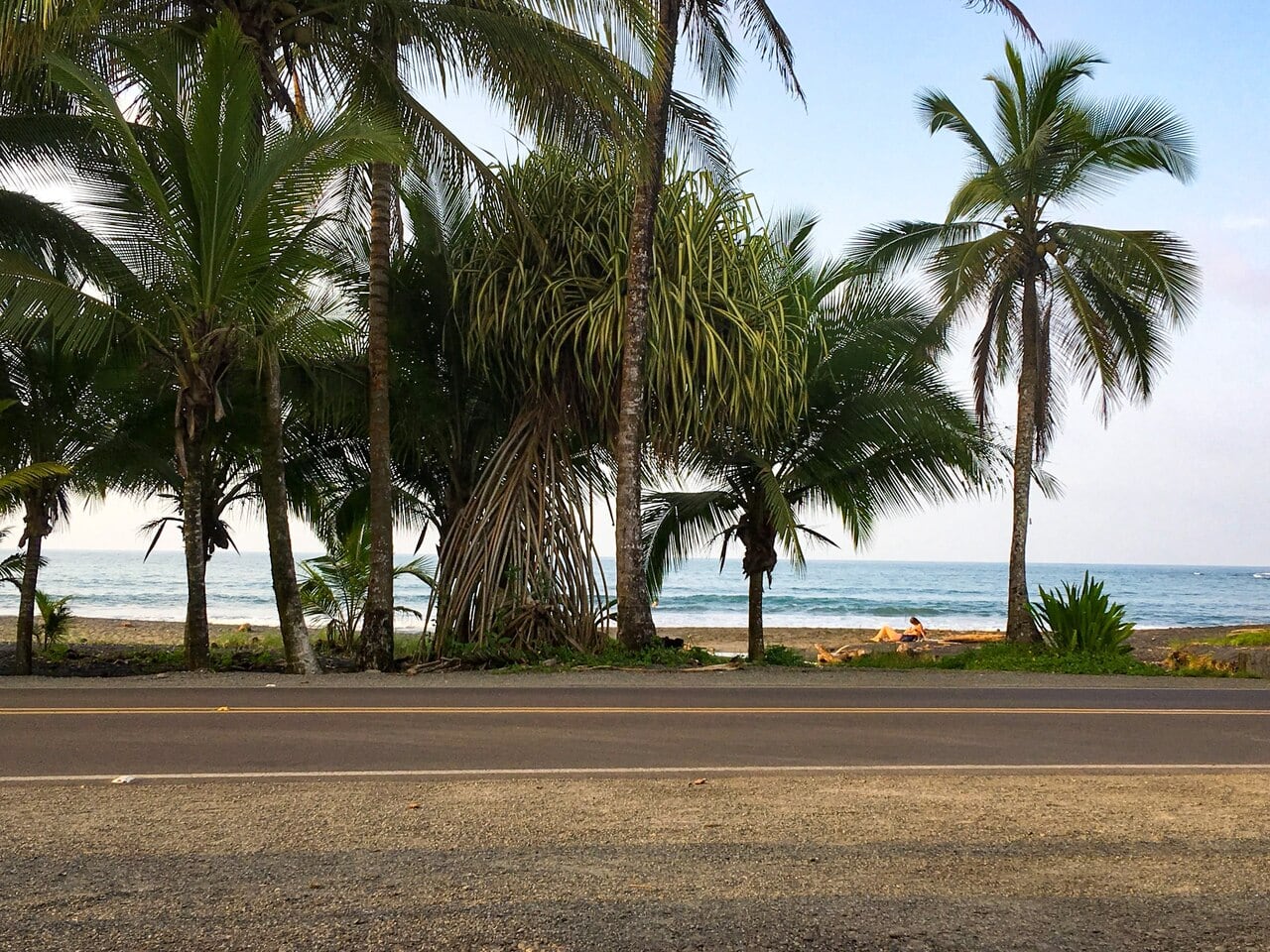 Travel Insurance
I've never considered travelling without insurance, but it's scary just how many people do. You can be as careful as humanly possible, but bad luck happens to all of us and some things are just totally out of our control. 
That's where travel insurance comes in. Get your wallet stolen? Fall sick and need emergency medical treatment? The airline loses your luggage? No problem, your insurance will have you covered. It's unlikely that anything bad will happen to you in Costa Rica, but having insurance could be the difference between the trip of a lifetime and a total nightmare.
For adventurous travellers and backpackers, World Nomads is probably the most popular insurance in the world and covers a ton of fun activities so you can go bungee jumping or white water rafting with no worries. Add your travel details below to get a quick quote!
This step is so essential, and I can't urge you enough to get insurance. It's affordable and it has the potential to save you from countless hellish situations. If you can't afford insurance, you can't afford to travel. Period!
---
That's all you need on your Costa Rica packing list! Costa Rica is an incredible country to travel in, and I have no doubt you'll have an amazing time there. Have a great trip!
Don't forget to save this post to Pinterest for later!