There is a good chance that this post contains affiliate links. If you make a purchase through them, I may receive a small commission at no extra cost to you! As an Amazon Associate, I earn from qualifying purchases. As ever, all opinions are my own.
If you're looking to get truly off the beaten path in the Algarve, and even break away from the coast for a couple of days, head to the traditional town of Loulé!
Unlike the majority of the towns on the Algarve, Loulé doesn't rely on tourism. For this reason, it's pretty easy to feel far away from the Algarve tourist crowds here. It also means you won't have to look far for mouth-watering local food for decent prices – you, there's no tourist premium to pay here!
It can be tricky to find information to help plan your trip to Loulé online since it's such an under-the-radar tourist destination, so in this blog post I'm going to cover everything you need to know to plan your trip to Loulé, including the best things to do, how many days to spend there, and the best accommodation options.
Where is Loulé?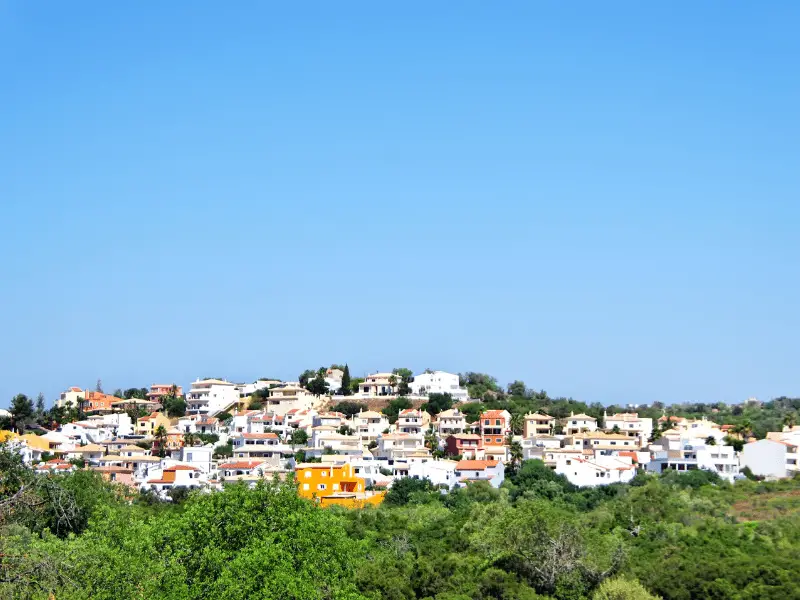 Loulé is an inland town on the Algarve, in Southern Portugal. You'll find Loulé pretty much right in the centre of the Algarve, around 10km from the coast. 
Since it's not on the coast most tourists to the Algarve completely overlook Loulé, making it the perfect hidden-gem getaway! Here, you'll find a typical Portuguese town that doesn't rely on tourism. Loulé is the perfect place to catch a glimpse into daily life in Portugal, away from the tourist resorts.
How to Get to Loulé, Portugal
If you're flying to the Algarve you'll land at Faro Airport, which is ideal, since it's just 20km away from Loulé. At the airport you'll need to catch the shuttle bus to Faro train station, which takes around 15 minutes. From here, you can catch a direct train to Loulé, which takes just 10 minutes!
From Lisbon, the simplest way to get to Loulé is via train. You can catch a train from Lisbon's Estação do Oriente direct to Loulé, which takes around 3 hours and 15 minutes. One-way tickets cost around €25.
Best Things to Do in Loulé
Loulé Castle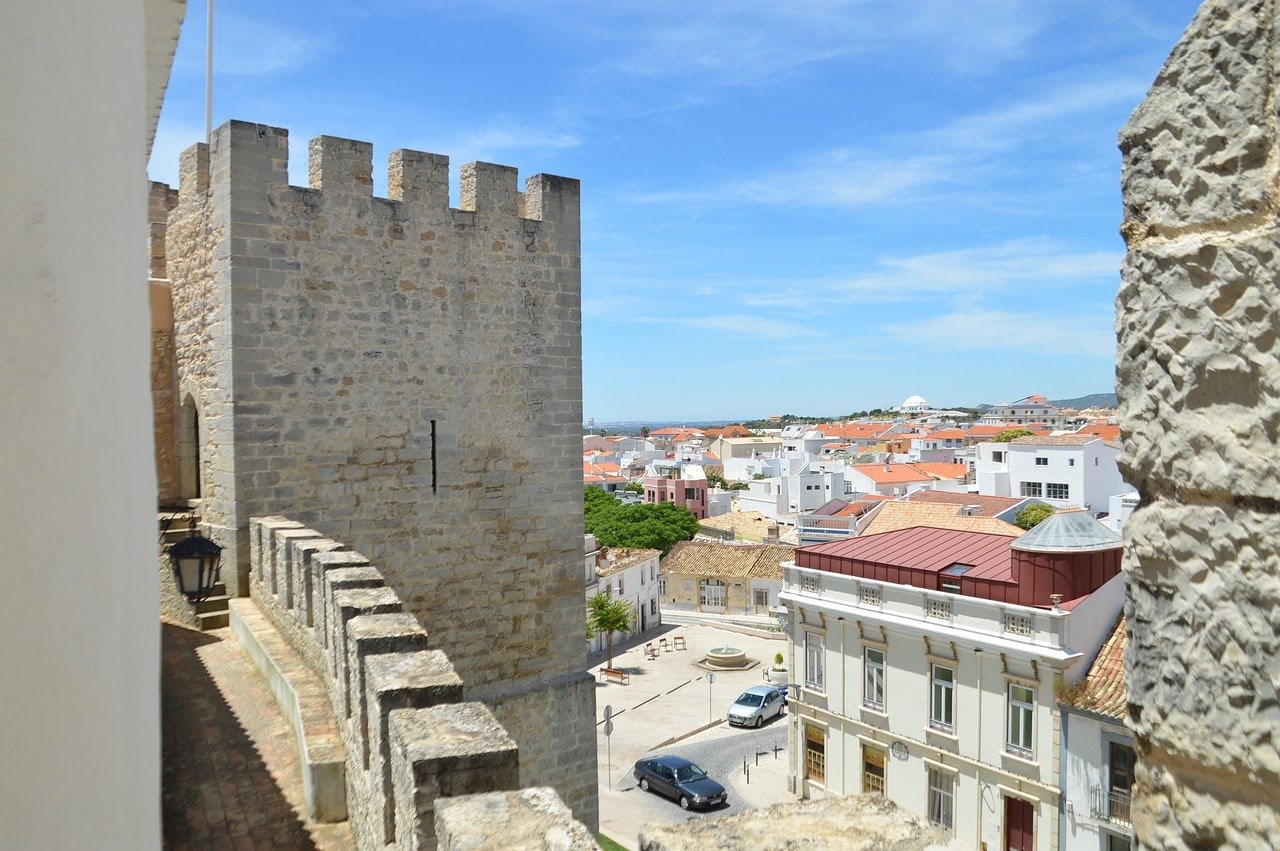 Loulé castle is easily one of the best castles to visit on the Algarve. It dates back to the 13th century and was restored extensively in the 19th century, which is why it's still looking so good after all those years.
Entry costs a very random €1.62, which includes entry to the museum.
Inside the castle courtyard you'll find the Loulé Municipal Museum, a tiny museum that displays some local artefacts and the history of the Loulé castle.
After spending a while learning about the castle in the museum it's time for the highlight of Loulé Castle – climbing up its towers for stunning views over the town!
TechSalt Salt Mine
Descend under the town streets of Loulé to discover this fascinating rock salt mine and check out its ancient rock formations. This is one of the most popular things to do in Loulé, and definitely one of the most unique things to do on the Algarve!
On a visit to the TechSalt salt mine you'll learn all about the history of the mine and the importance of salt mining to the local economy. You'll also get a crash course on local geology, and how salt is formed.
One thing is for sure – you'll leave knowing far more than you ever thought you could about salt mining.
Tickets cost €25 per person – get yours here!
Loulé Municipal Market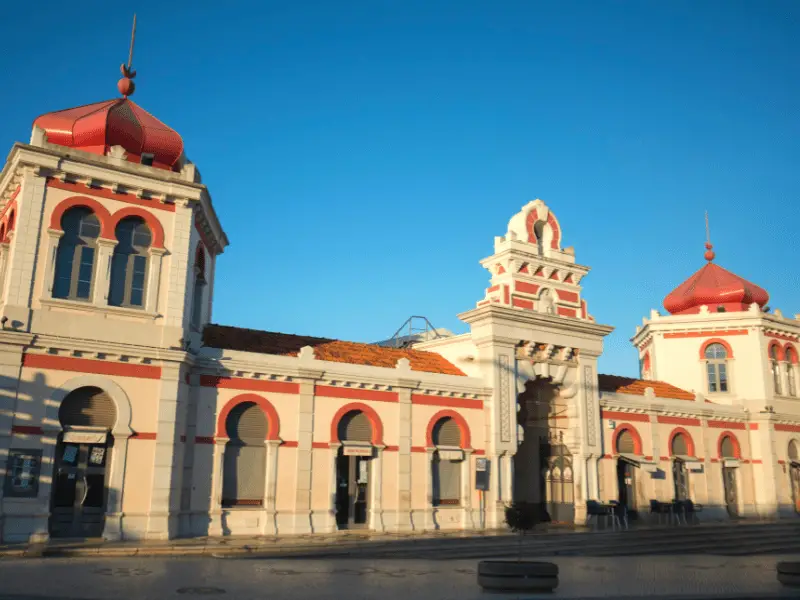 Loulé is famous for its market, which is housed in its own dedicated building! The Loulé Municipal Market building opened in 1908, and its red-trimmed building makes it one of the most notable attractions in the city.
The market is open Monday-Saturday from 7am-3pm, but if you're only going to spend one day in Loulé it should be on a Saturday, because on this day two separate markets, called the Saturday Market and the Farmers Market also open, providing you with more opportunities to shop 'til you drop!
At the Loulé Municipal Market you'll find fresh produce, a farmer's market, tasty street food and local crafts. 
Cidade Velha
The historic centre of Loulé is known as Cidade Velha, and this maze of narrow cobbled streets and small, traditional craft workshops follow the town's original mediaeval layout. 
The best way to explore this area is on foot, without an agenda – simply go where the paths take you and get lost in an area of Loulé that feels like it has been untouched by time.
Igreja de São Lourenço de Almancil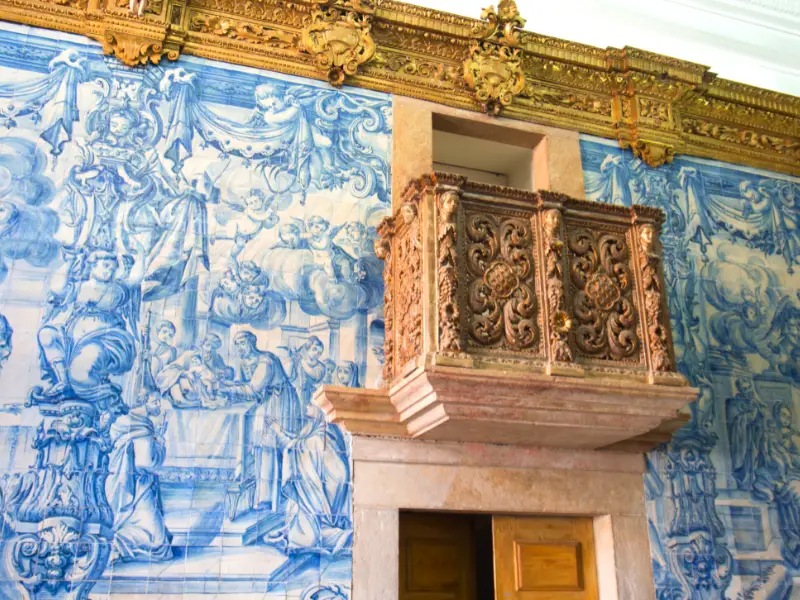 This whitewashed 17th-century church is one of the most beautiful in Loulé, and it has the most epic azulejo-covered ceiling you'll ever see!
It costs €2 to enter, but you definitely need to go inside, as its exterior is pretty standard and definitely doesn't reflect how stunning the church is from the inside.
Best Restaurants in Loulé
Since Loulé doesn't focus on tourism you won't need to look far to find traditional and authentic food at affordable prices. However, if you're feeling overwhelmed, these three restaurants are some of the most popular:
Pira Cervicheria – this is one of the top-rated restaurants in Loulé, serving up traditional Peruvian dishes and a variety of ceviche – yum! To accompany your meal there's also often live Portuguese music. 
Bica Velha – for authentic Portuguese cuisine the locals can't resist, head over to Bica Velha. This cosy tavern serves tapas-style dishes from an ever-changing menu based on what's fresh and in season. 
Churrasqueira Jolibela – the wait here can be extreme (up to 2 hours during busy periods) but that's what you'd expect from a restaurant that serves what many people call the best Piri Piri chicken they've ever eaten! It's delicious, it's cheap, and the service gets a 10/10. 
Where to Stay in Loulé, Portugal
Budget Hotel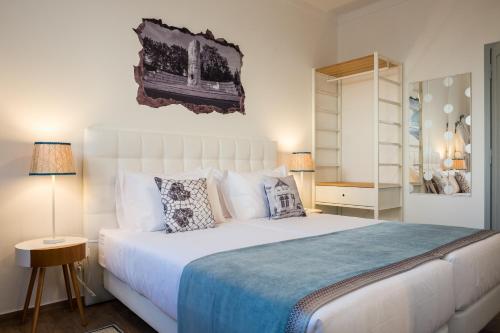 If you're visiting Loulé on a budget, you can't find a better place to stay than this modern hotel, right on the doorstep of the Municipal Market. All rooms come with air conditioning, which you'll definitely need during the sweltering Portuguese summer, and breakfast is included in the price!
Click here to check availability & book!
Mid-Range Hotel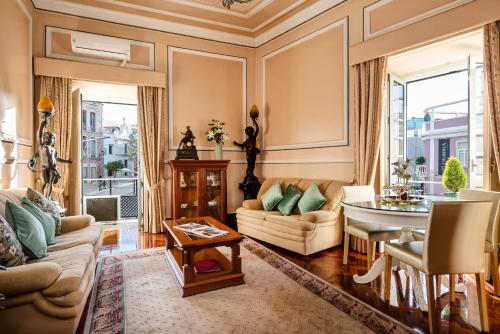 For an authentic Portuguese experience in this non-touristy town, stay at this traditionally-decorated hotel, which has an exceptional 9.2 rating on Booking.com. The guesthouse is right in the centre of Loulé, so everything is on your doorstep. What makes this guesthouse so popular, though, is its roof terrace which is the perfect place to lounge after a busy day.
Click here to check availability & book!
Hostels in Loulé
Budget backpackers rejoice – there is a hostel in Loulé! It has a solid 8.8 rating on Booking.com and offers a range of room options, from shared dorm rooms to private and twin bedrooms. It also offers free WiFi, a shared kitchen, and an unbeatable location right in the centre of Loulé.
How Long to Spend in Loulé
Since Loulé's industry doesn't revolve around tourism there aren't a tonne of things to do here. For this reason, Loulé is the perfect half-day trip from nearby Vilamoura or other towns on the Algarve.
However, if you want to get away from the touristy Algarve and immerse yourself in the "local" Algarve, and are happy to wander, rather than sightsee, you could definitely spend a full day or two in Loulé.
What to Pack for Loulé, Portugal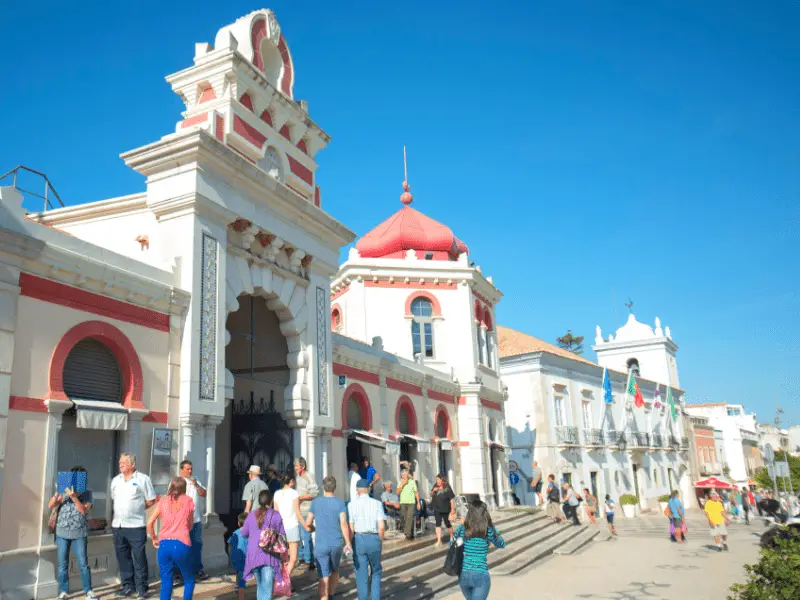 You won't need to pack anything specifically for Loulé that you wouldn't need for a trip to anywhere else on the Algarve. However, there are a few travel essentials that will make your trip more enjoyable:
Chances are you'll be using your phone a lot in Loulé for getting directions and snapping photos. For this reason, I highly recommend packing a portable phone charger so that you don't end up running out of battery!
The tap water is apparently safe to drink in the Algarve, but if you're anything like me and have a sensitive stomach it's not worth the risk! For this reason, a purifying water bottle like this one will be invaluable – you can fill it up from anywhere and it'll make the water safe to drink.
I recommend packing the Insight Guides Pocket Algarve guidebook to help you to plan your Algarve trip. This guidebook has loads of super useful information to help you plan your trip and is also full of wanderlust-inspiring photos!
Best Travel Insurance for Loulé, Portugal
I've never travelled without insurance, but it's scary just how many people do. You can be as careful as humanly possible, but bad luck happens to all of us and some things are just totally out of our control. 
That's where travel insurance comes in. Get your wallet stolen? Fall sick and need emergency medical treatment? The airline loses your luggage? No problem, your insurance will have you covered.
For travellers from outside the EU I recommend World Nomads. This is probably the most popular insurance in the world for adventurous travellers. It also covers a ton of fun activities so you can go hiking or mountain climbing with no worries.
Click here to get a quote from World Nomads!
For my EU readers I recommend SafetyWing. World Nomads isn't available to EEA residents at the moment, so SafetyWing is a great alternative. They offer a pretty similar service and cover package and very competitive rates.
Click here to get a quote from Safety Wing!
Is Loulé Worth Visiting?
Loulé doesn't have many tourist attractions, and so if your time in the Algarve is limited Loulé probably shouldn't feature on your Portugal itinerary.
That said, if you want to experience inland Algarve and want to completely get away from the "touristy" towns, Loulé will definitely offer you a different experience, so in that case it's definitely worth a visit for you!