There is a good chance that this post contains affiliate links. If you make a purchase through them, I may receive a small commission at no extra cost to you! As an Amazon Associate, I earn from qualifying purchases. As ever, all opinions are my own.
Far off the London tourist trail, in the underrated neighbourhood of Bermondsey, you'll find some of the best breakfasts and brunches in London. Since it's not a touristy neighbourhood, brunch prices here are slightly lower than elsewhere in London. 
Although there aren't a million brunch options in Bermondsey, you'll still find a lot of variety – from greasy spoon cafes to bottomless brunch bars, chances are you'll find a brunch spot in Bermondsey providing exactly what you're looking for.
So, if you're wanting to enjoy a chill brunch far away from central London's tourist mayhem you should definitely head to Bermondsey!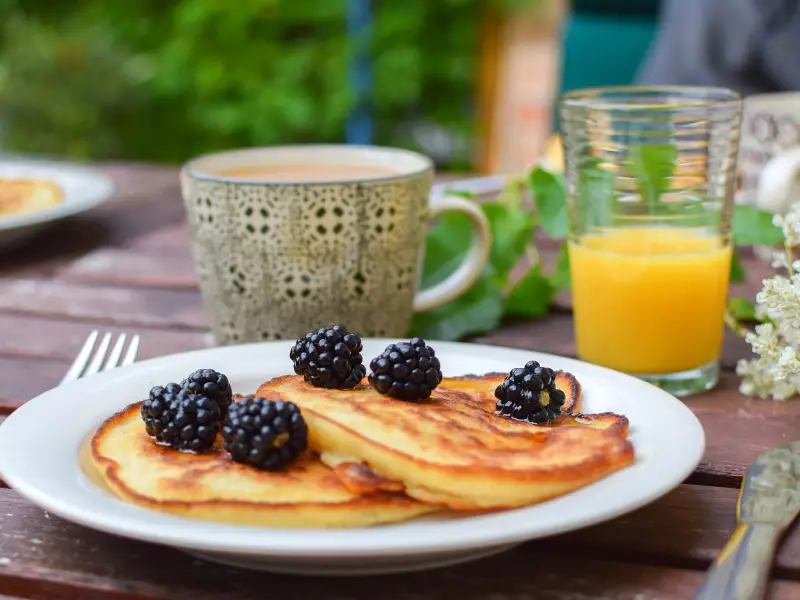 Best Brunch & Breakfast in Bermondsey
Earthsea
It feels like this cafe serves up pretty much every type of brunch you could imagine. The menu is huge, and it also has an extensive vegan section – perfect if you're looking for vegan brunch in Bermondsey!
The basics are all covered at Earthsea, including full English breakfasts (veggie and non-veggie), Eggs Benedict, and avo toast. However, they also have sweet options such as waffles, pancakes and their popular "American breakfast" which includes bacon and maple syrup.
Fancy something slightly different? You've come to the right place. Earthsea serves an Aegean breakfast (feta, halloumi, olives, filo pastry % more!) as well as Green Eggs and a whole host of breakfast bagels.
Prices for breakfast at Earthsea range from £6 for granola to £11.50 for the Aegean breakfast, with most breakfast dishes costing around £8. Their prices aren't bad at all!
Opening times: Monday-Wednesday 8am-6pm, Thursday-Friday 8am-9pm, Saturday and Sunday 9am-6pm.
Al's Cafe
If you're looking for a traditional, old-school cafe serving up British breakfast classics in Bermondsey, head straight to Al's Cafe!
It's unassuming from the outside, and you definitely won't find any Instagrammers here, but that's the way the local patrons of this cafe like it. This place is all about home-cooked, no-fuss breakfasts, served with a proper cup of tea or coffee. 
If you're looking to get a proper full English breakfast on a budget I wholeheartedly recommend Al's Cafe. You can get a full English for £5.20, or poached eggs on toast for a mind-blowing £2.70. You just don't hear of prices like that in London nowadays!
Opening times: Monday-Friday 7am-4pm, Saturdays 9am-3pm, closed on Sundays.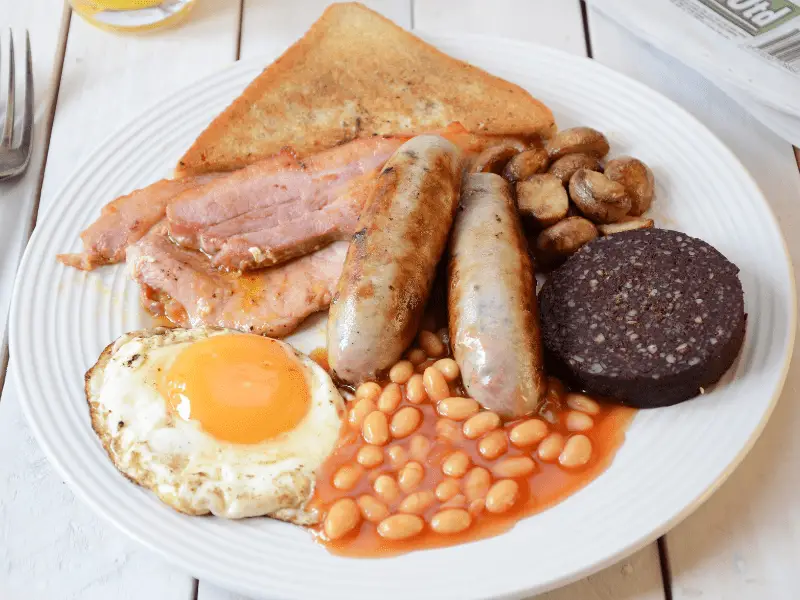 WatchHouse Tower Bridge
If you want to visit the most popular brunch place in Bermondsey, look no further than WatchHouse! There are always queues here, so make sure you give yourself plenty of time, but the queues just prove how great this place is!
There are a few WatchHouse branches in Bermondsey, but the biggest and best is by Tower Bridge. They offer a breakfast menu until 11am and then a separate brunch menu from 11am onwards, so no matter how many times you visit you'll likely come across a dish you've never tried before.
Since it's so close to Tower Bridge, though, you'll likely run into plenty of tourists here and it can get very busy. 
On the menu you'll find a whole host of brunch classics, from poached eggs on toast to a full English breakfast, as well as sweeter options such as porridge and toffee banana bread. Yum!
WatchHouse also serves up some of the best coffee in London (in my humble opinion!) so you should definitely accompany your food with a cup of joe. 
Opening times: Monday-Friday 7am-6pm, Saturdays and Sundays 8am-6pm.
Bermondsey Garden
Bermondsey Garden is a relatively new addition to the Bermondsey breakfast and brunch scene, but its initial reviewers are all singing its praises!
This cute cafe focuses on healthy food, so you won't find any fry-ups here. Instead, the breakfast and brunch menu features dishes such as tomato flatbread, Shakshuka and Eggs Royale.
They also have plenty of veggie options, so if you're looking for a great vegetarian brunch this is the best place to visit in Bermondsey.
As well as coffees and teas, you'll also find a range of fresh smoothies and juices here, which will complement your healthy brunch perfectly. 
Opening times: Monday-Friday 7:30am-4pm, Saturday 8am-4pm, closed on Sundays.
Best Bottomless Brunch in Bermondsey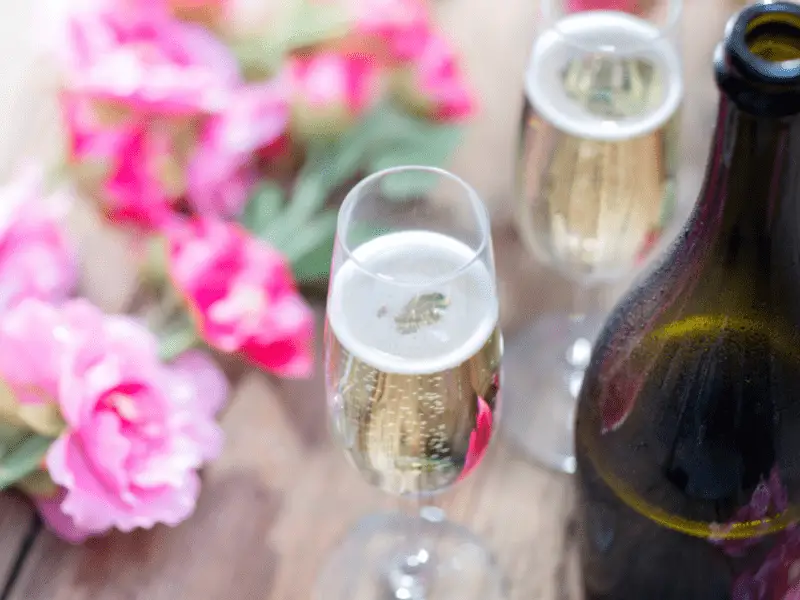 Provisioners
The Insagrammable Provisioners is a staple in Bermondsey when it comes to mouth-watering brunches. On a visit here you have two options – the normal, a la carte brunch, or a three-course bottomless brunch!
Yup, for £35.95 per person you can tuck into a 3-course brunch of pancakes, pizza and a dessert. Oh, and let's not forget the 90-minutes of bottomless prosecco that's also included.
It's definitely one of the most unusual brunches in Bermondsey, but if you're looking for something different this could be perfect for you.
Normal brunch-goers, there's no need to worry – you can still get traditional brunch dishes such as Eggs Benedict, French Toast as well as coffees and smoothies.
It's worth noting though that the food is slightly more expensive than some of the other options in this blog post. If you're living in London on a budget it's better to go for the three-course brunch offer.
Opening times: Monday-Friday 7:30am-11am and 12-3pm, Saturday and Sunday 8am-11am, 12-3pm.
The Garrison
This stylish gastropub is one of the only bottomless brunch providers in Bermondsey, and it definitely has less of a "classic brunch" offering than other places on this list.
The bottomless brunch offer at The Garrison includes 2 hours of free-flowing prosecco and costs £40 for two courses and £45 for three courses. The dishes, as I mentioned, are not very traditional, so it's up to you whether that's something you fancy or not.
With starters like Israeli couscous salad and mains such as baked cauliflower, this could be the best brunch in Bermondsey if you're looking for a break from a full English or poached eggs.
There's also an a la carte brunch menu if you don't fancy the bottomless option, but again the dishes are pretty unusual (and pretty expensive!). Although the menu changes often, previous dishes have been salt and pepper squid, a full English, and fish stew. 
Opening times: Monday-Thursday 12-11pm, Friday 12-midnight, Saturday 10am-midnight, Sunday 10am-10pm. Note though that this is a pub so the brunch offerings won't be available for all of these times.
---
So, that concludes this roundup of the best places to go for breakfast and brunch in Bermondsey! I love living so close to this neighbourhood since it's got so many underrated brunch spots. 
Hopefully I have convinced you to visit Bermondsey for brunch on your next trip to London!
Looking for more London brunch spots? Check out my guides to brunch near London Bridge, brunch in King's Cross and brunch in Brixton.