There is a good chance that this post contains affiliate links. If you make a purchase through them, I may receive a small commission at no extra cost to you! As an Amazon Associate, I earn from qualifying purchases. As ever, all opinions are my own.
Last Updated on February 15, 2022 by Ella
We've all heard of the Pena Palace and Quinta da Regaleira, two hugely popular palaces to visit in the dreamy town of Sintra, Portugal. Some of you will have even heard of the Moorish Castle. But not many visitors make it to Monserrate Palace (or Palacio de Monserrate), an undiscovered gem on the Sintra palaces trail.
If you're looking to get away from the huge crowds at Sintra's more famous palaces, I highly recommend adding a stop at the Monserrate Palace to your Sintra itinerary!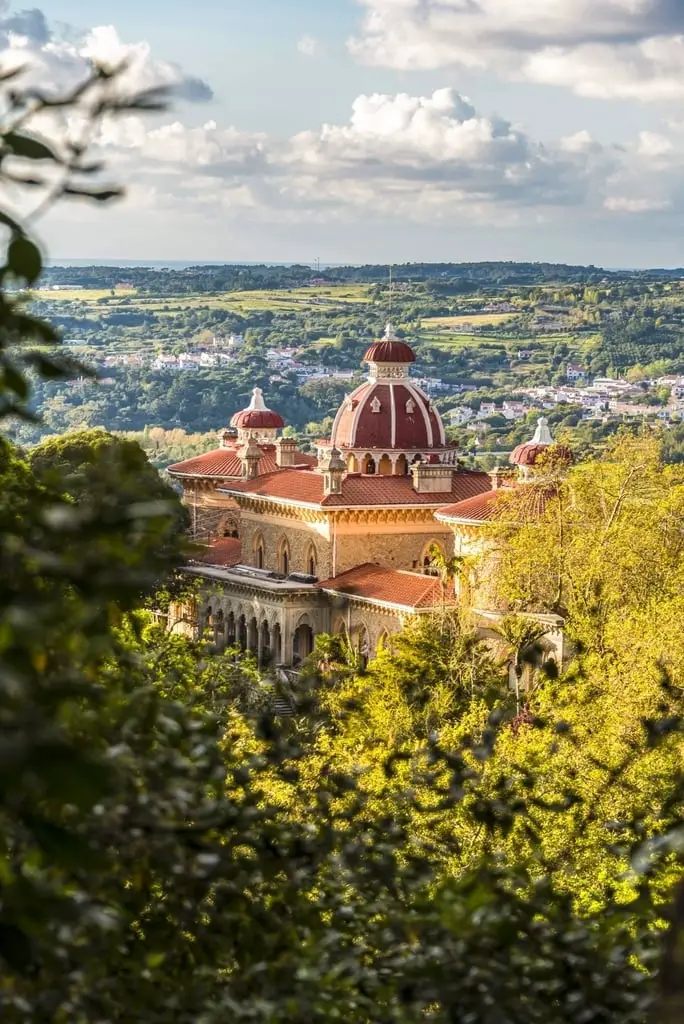 I visited Monserrate on a day trip to Sintra from Lisbon, and it wasn't until I got to Sintra that I first heard of Monserrate Palace! Starting my day at the Pena Palace, I was blown away by its beauty but slightly agitated by the crowds. It was the same situation at Quinta da Regaleira.
Jumping back on the bus, I knew I had time to visit one more palace before I returned to Lisbon. As the bus conductor announced our arrival at Monserrate Palace, I took the impulsive decision to jump off the bus and explore.
Unlike my heavy research into the other two palaces, I hadn't even heard of Monserrate! As I walked through the palace gates I had absolutely no idea what to expect. Only one other visitor hopped off the bus with me, so I was praying my gamble would pay off and I wouldn't end up wasting my time at a boring, mediocre palace!
Once again, getting off the beaten path paid off for me.
Gorgeous palace grounds almost all to myself? Check.
Fascinating history? Check.
Eccentric decoration and architecture? Check!
Here's everything you need to know to plan your visit to the Monserrate Palace in Sintra!
Psst… Have I already convinced you to visit Monserrate? Get your tickets here!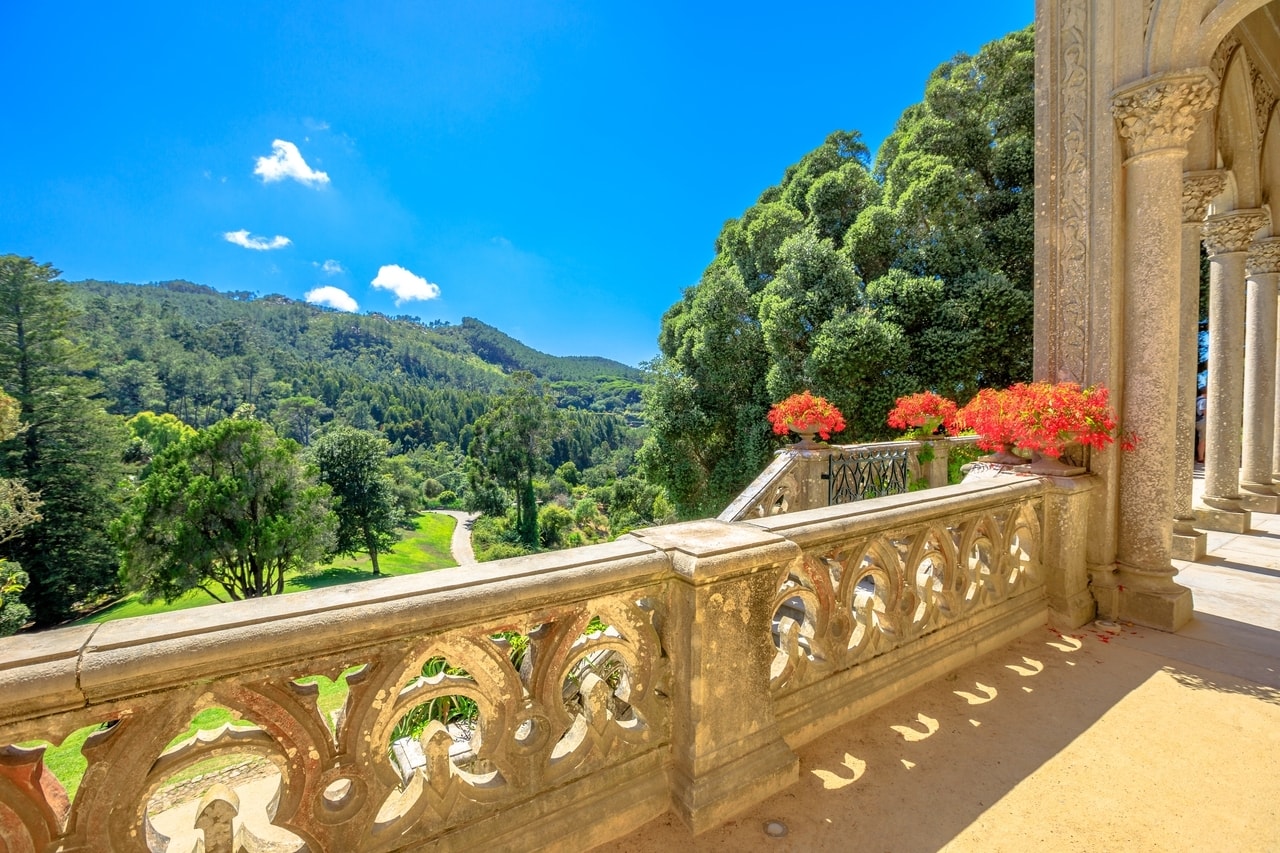 The History of the Monserrate Palace
Unlike the most popular palaces in Sintra, Monserrate Palace is fairly modern. Although the grounds of Monserrate have had a handful of owners over the years, it wasn't until wealthy English merchant Francis Cook purchased the grounds in 1856 that the idea of the Monserrate of today was born.
In 1863, construction began on the palace itself, which was based on Islamic architecture, symmetrical proportions and a mish-mash of exotic interior design choices. Expect extravagant decoration inside the palace, including its lavish domed atrium and intricately carved stone lining the main hallway.
Monserrate Palace was the summer residence of the Cook family and, wanting to bring a little slice of home with him, Francis Cook created a beautiful English garden to surround the palace. It was pretty bizarre to be sweltering in the summer heat of Portugal and surrounded by a garden that reminded me so strongly of England, but it worked nonetheless!
On the grounds you'll find a lake, a rose garden, a botanical garden and rolling green lawns which are ideal for kicking back and relaxing for a while!
The Cook family enjoyed Monserrate for many years before the family lost the majority of their fortune (not helped by two world wars and the financial crash of 1929), forcing the Cooks to sell Monserrate.
The Portuguese State acquired the Palace in 1947, but it unfortunately fell into bad repair until renovation works commenced in 2000 and the palace opened to the public. 
Looking for places to visit near Lisbon? I've got you covered – check out my epic post with 15 day trip ideas!
What makes Monserrate so great?
Monserrate is one of the least visited palaces in Sintra. What makes it so special is that you can enjoy it in peace and quiet without all the bustling crowds so common in Sintra's palaces!
I had most of the rooms in the palace all to myself, and walking through the gardens it was easy to believe I was the only visitor to the palace! It's a great escape from the hustle and bustle of Sintra's tourist trail.
Obviously, another thing that makes Monserrate Palace so fabulous is its gorgeous gardens! I'm no plant enthusiast, but the rose garden and lovely greenery surrounding the palace were just so dreamy and whimsical.
Stone paths wind their way through the estate, and it's great fun just to follow them and take in your surroundings without caring too much about where you're going.
Another reason Monserrate Palace stands out from the other palaces is that it's pretty small (well, in comparison to the others – it's still a hell of a lot bigger than a standard house for us mere mortals!).
This meant that I could really get to know Monserrate and its grounds in the limited time I had, rather than having to cherry-pick which parts of the palace and its grounds I wanted to visit and which I would have to skip.
Where is Monserrate Palace and How Can I Get There?
Monserrate Palace is 3.5km away from the centre of Sintra, and the best way to get there is via the 435 tourist bus. You'll probably have been using this bus to get around all day since it starts at Sintra train station and makes stops in the historic town of Sintra and at Quinta da Regaleira.
You technically could walk to Monserrate Palace from Sintra train station, but you'd have to be crazy to do this! Sintra is really hilly, and you'll do plenty of walking during your time in Sintra without also walking from palace to palace.
If you're heading to Monserrate Palace straight from Sintra train station, the bus will take 16 minutes. The stop is at Rua Dr. Alfredo da Costa, parallel to Sintra train station, and it drops you off right outside the Monserrate Palace entrance.
The bus is part of a hop on hop off service all around Sintra, and tickets cost €15 for the day. The 435 bus goes one-way in a circuit, so to make the most efficient use of the bus, I recommend hopping on and off to see the other palaces before heading to Monserrate. This is because Monserrate is one of the last stops on the route before the bus heads back to the Sintra train station.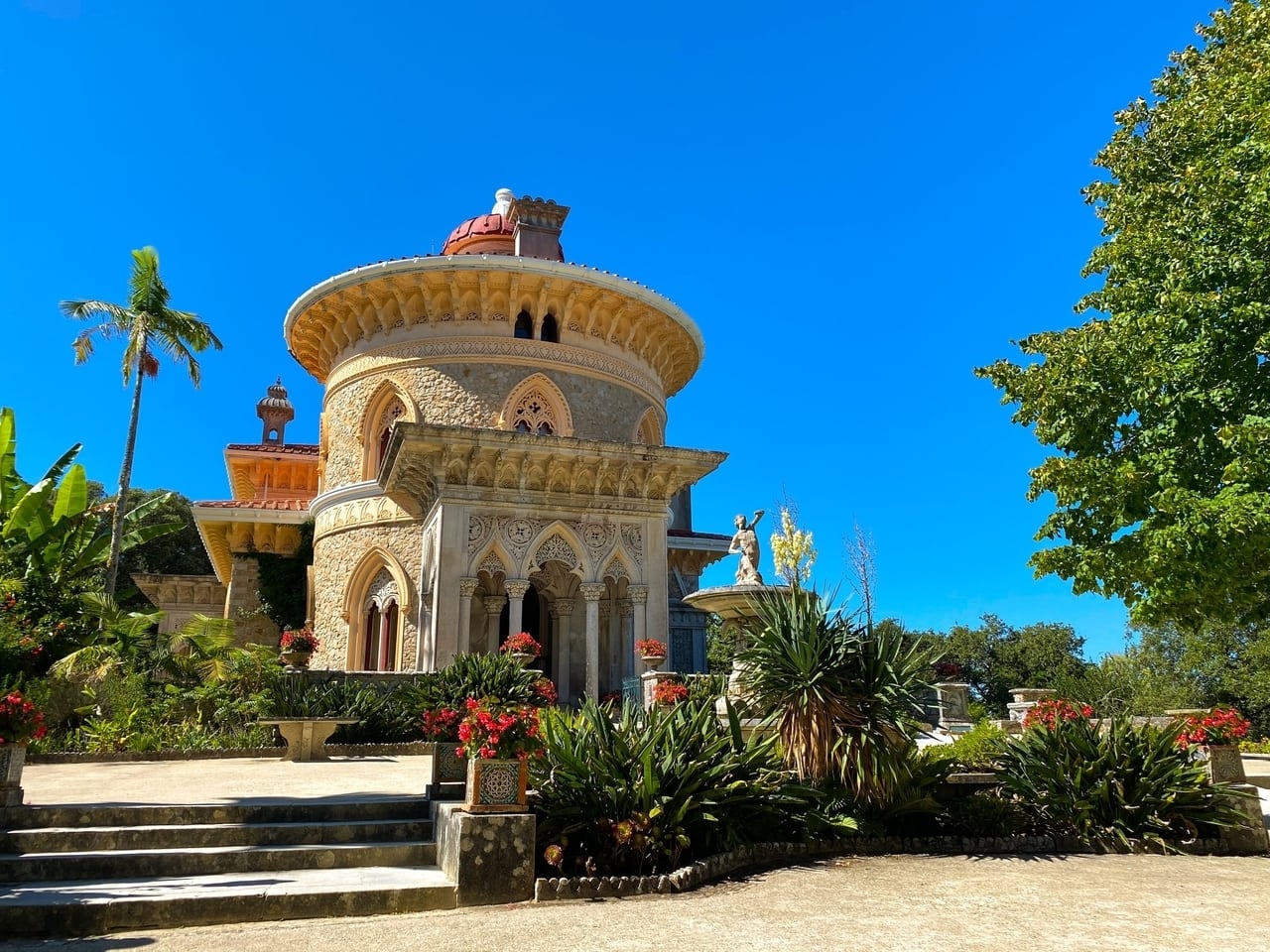 How much do tickets cost?
Tickets on the door for Monserrate Palace cost €10 for adults, which is cheaper than most of the palaces in Sintra, making it a great budget option. However, if you book your tickets here in advance they'll only cost you €8. Score!
Click here to get your discount tickets!
How long should I spend at Monserrate Palace?
I recommend spending 2 hours at the palace. This includes spending 30 minutes inside the palace itself and 90 minutes strolling around its delightful gardens. Monserrate Palace isn't one to visit in a rush.
This is because the majority of its charm comes from how relaxing it feels to wander through the grounds away from the manic crowds at other palaces.
My travel tips for visiting Monserrate
• The Monserrate Palace is open from 10am until 6pm, with last admission to the grounds at 5pm.
• Since Monserrate is one of the least visited of all the Sintra Palaces, it would be great to time your visit to match with peak tourist time in Sintra (usually between 11am and 2pm). This means you can hang out at Monserrate, relaxing and enjoying the palace whilst saving the other palaces to visit once they're a bit less busy. Plus – there are lots of shaded areas in the Monserrate Palace gardens. This makes them a great place to hide away from the relentless sun during summer afternoons.
• Make sure you have your camera or phone fully charged! You'll want to snap photos of everything you see at Monserrate Palace, so don't miss out!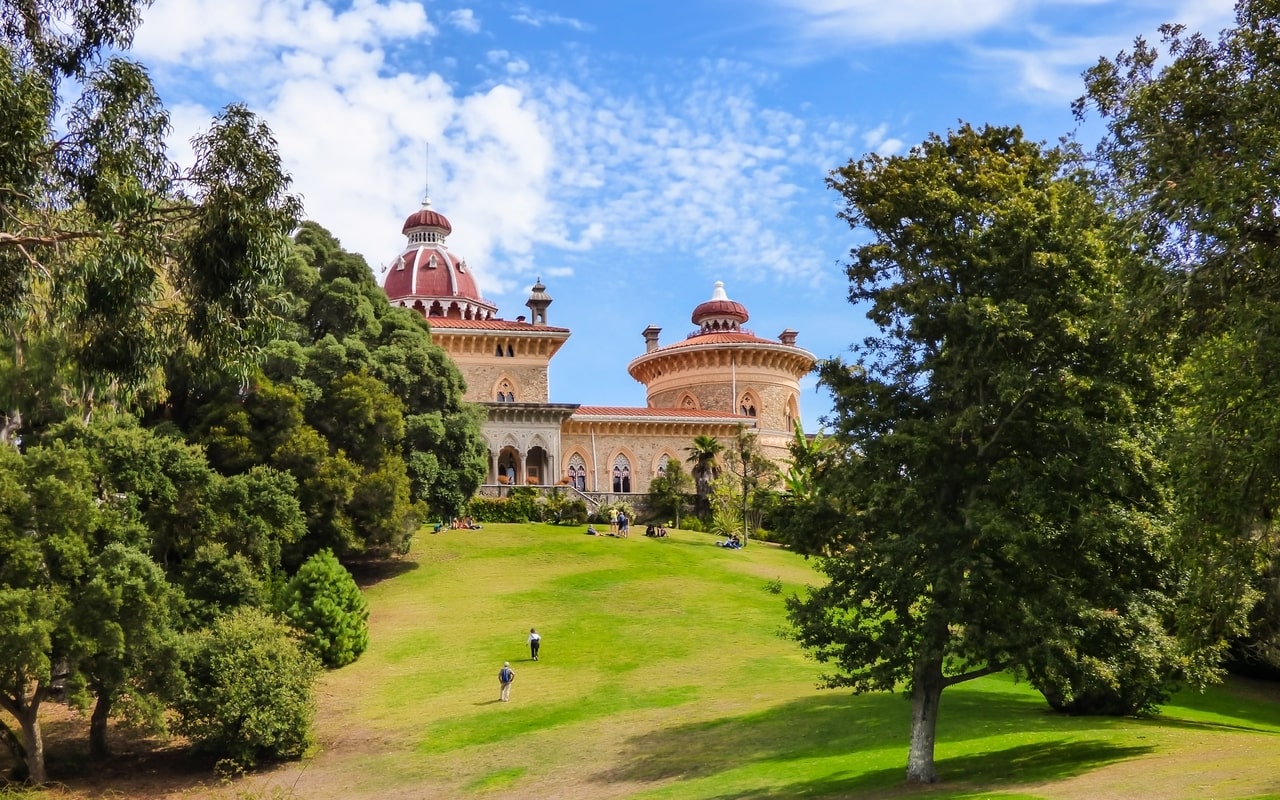 That's pretty much everything you could possibly want to know before you visit Monserrate Palace. Hopefully, you'll love it just as much as I did! 
Have you visited Monserrate Palace during your trip to Sintra? Let me know in the comments!