There is a good chance that this post contains affiliate links. If you make a purchase through them, I may receive a small commission at no extra cost to you! As an Amazon Associate, I earn from qualifying purchases. As ever, all opinions are my own.
The historic town of Lagos is undoubtedly the gem of the Algarve in Portugal. With long, sandy beaches, secret sea caves and countless other fun things to do, Lagos should definitely feature on your Algarve itinerary.
There are a tonne of towns on the Algarve, so choosing which ones to visit can be tricky – but Lagos is one of the most popular for a reason! The walled part of the old town is charming to wander around, and Lagos' position so close to the famous Ponta da Piedade makes it the perfect base for exploring these intriguing rock formations.
So, if you've already decided to head to Lagos, but you're just looking for the best things to do there, you've come to the right place! Here are the very best things to do, see and explore in Lagos, Portugal!
How to Get to Lagos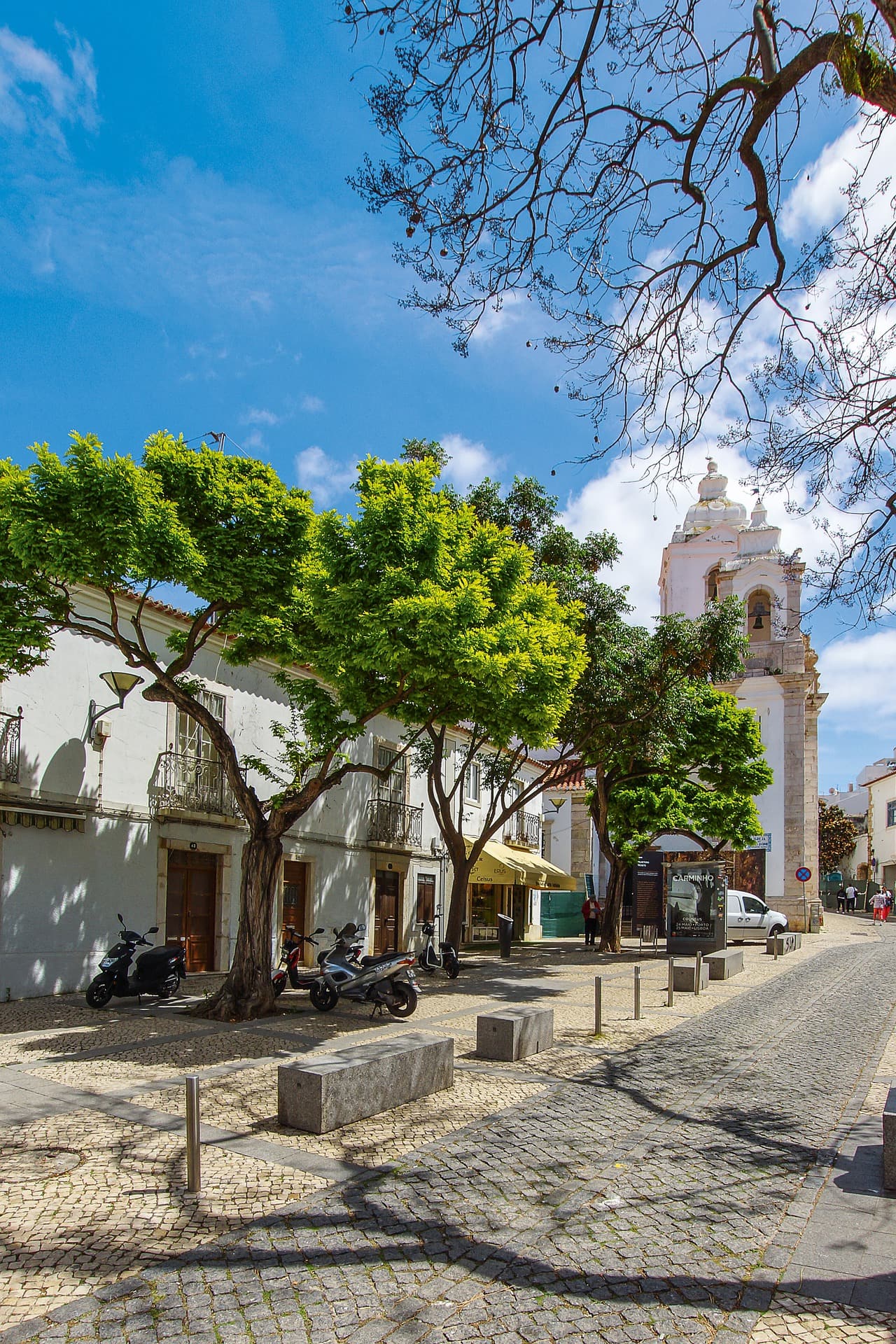 Firstly, I thought we should cover off how to get to Lagos. 
Most visitors to the Algarve fly into Faro airport. From Faro airport, you'll want to take a taxi to Faro train station. The journey only takes around 10 minutes, and, with Uber, will cost you around €6.50. From here, you can catch the train to Lagos, which will take around 1 hour and 40 minutes and costs around €9.50 for a one-way ticket.
You could also do the entire journey via the bus, and I recommend checking both bus and train times to see which departure works best for you.
From Faro airport you can catch the Number 16 bus to Faro bus station. A one-way ticket costs €2.25. You can then catch the bus to Lagos, which takes around 2 hours and costs €5.50 each way.
The Best Things to Do in Lagos, Portugal
Ponta da Piedade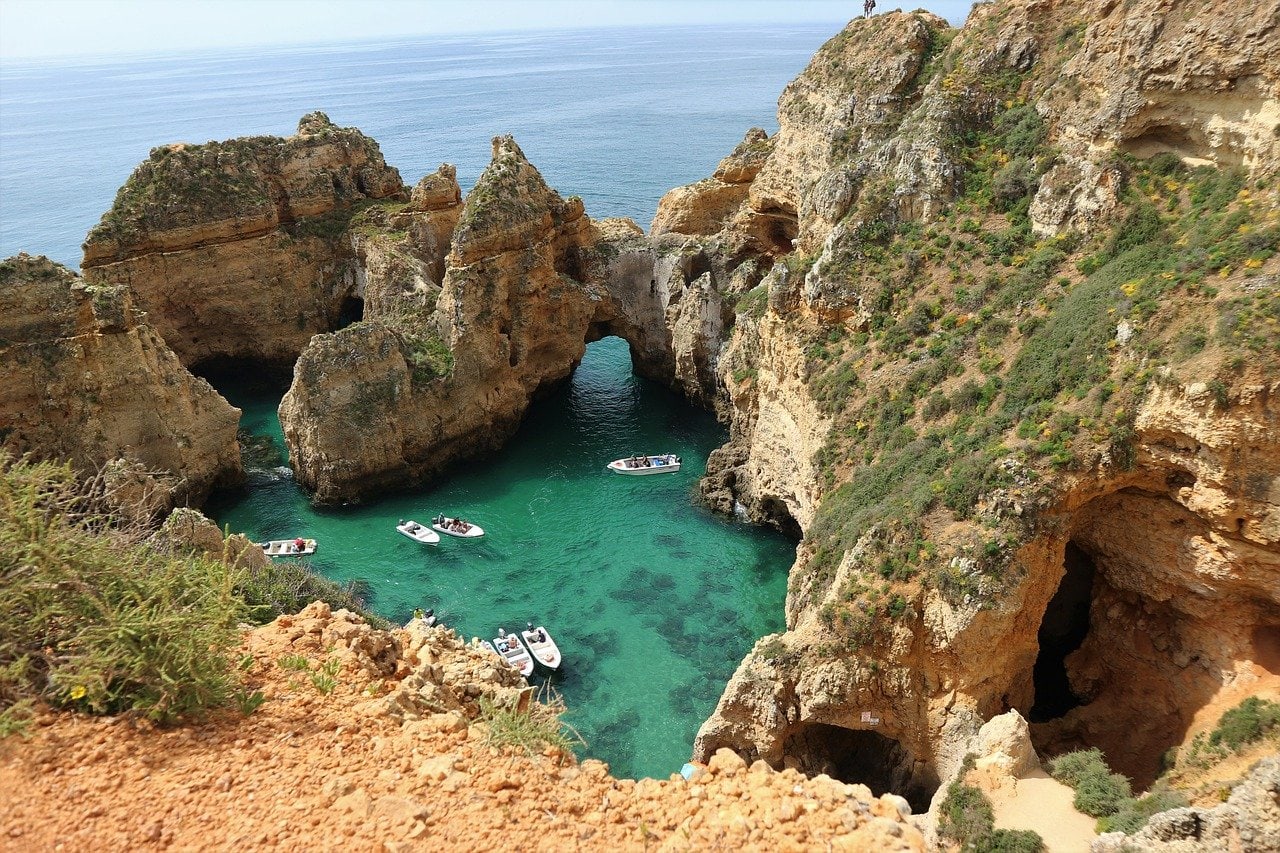 The Ponta da Piedade caves, in Lagos, are one of the most popular attractions on the Algarve coast! In this area you'll find a wide variety of caves and natural rock formations that resemble familiar figures such as the Titanic, an Elephant, and "the Cathedral", amongst others.
The best, and only feasible way really, to visit the Ponta da Piedade is via a boat and kayaking tour from Lagos. On this 75-minute boat tour, which costs just €15, you can get up close and personal with these rock formations on a kayak. Your local skipper will guide you along the coast and share every little secret of these structures with you!
On the tour you'll also pass the stunning beaches of Praia da Batata and Praia do Pinhão, as well as a nudist beach – it'll definitely be memorable!
I have done this tour twice now, and I can't recommend it highly enough! It's one of the essential things you need to do whilst in Lagos. If you're visiting in summer, the boat usually stops for a while on the way back so that you have time to jump into the water and swim for a while. It feels magical!
Lagos Mini Train
For a tour of Lagos with a twist, head to the Lagos mini train! It's the ideal way to get to know the town without having to walk in the blistering summer heat. It's also very affordable.
A ticket on the Lagos mini train costs just €3.50, and on the tour you'll see all the highlights such as the Marina de Lagos, Avenida dos Descobrimentos, Ponta da Piedade, Praia da D. Ana and Meia Praia. The circuit is about an hour long and the train stops at some of the hotels in Lagos.
The mini train is accessible for everybody, including wheelchair users.
Go Surfing!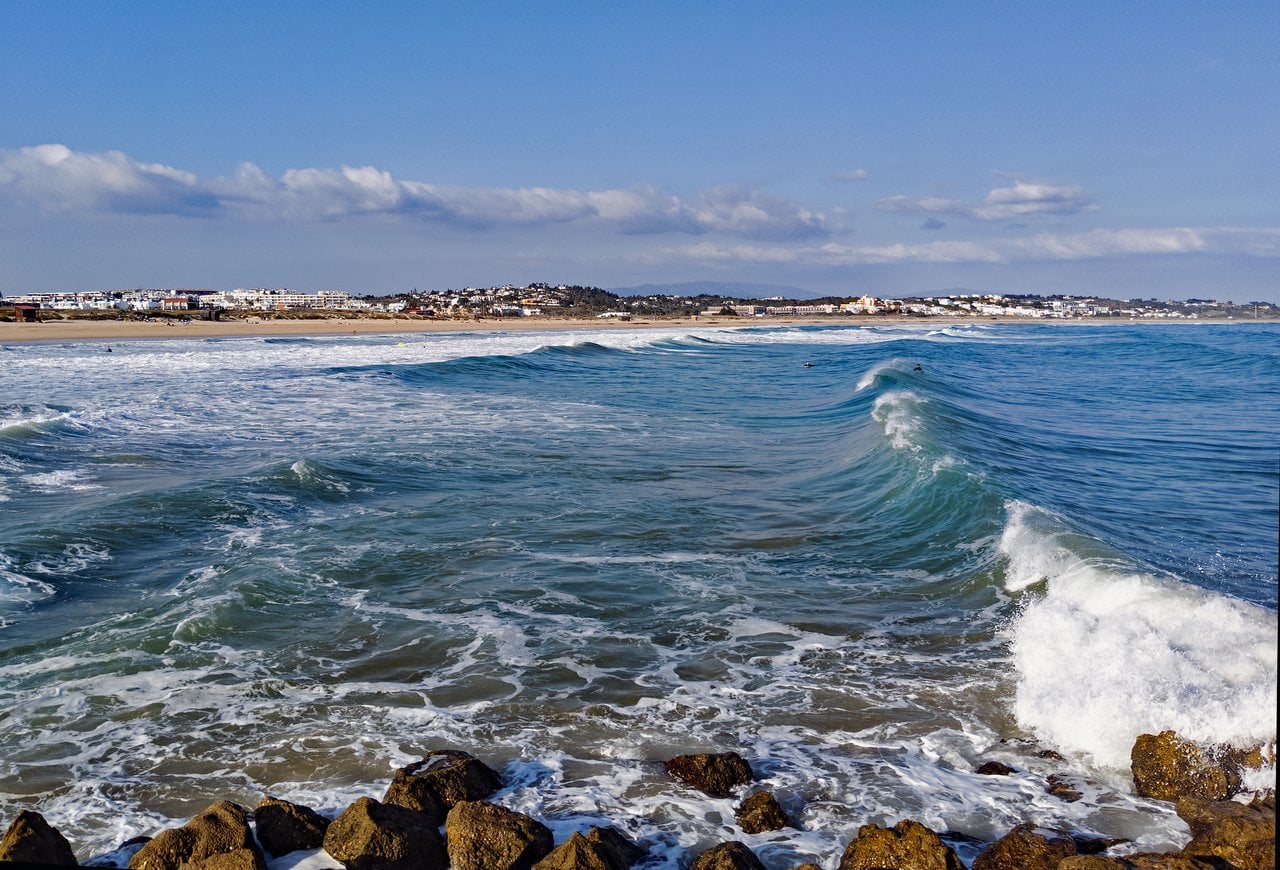 Lagos is one of the best places to go surfing in the Algarve, and, what's more, the surf here is pumping year-round! There are surf beaches for beginners, intermediate and advanced surfers, so no matter your ability you'll find the perfect wave!
Many people don't realise that you can surf in Lagos, so the waves are quieter than those at more popular surf spots in Portugal, such as Sagres and Peniche.
If you haven't brought your own board it's best to join a surf school for a 1.5-hour lesson, which will provide you with all the equipment you could need!
Lessons start at around €55 per day (around €50 outside of the summer peak season) which include two 1.5-hour group surf lessons and lunch. You can find out more here.
Discoveries Wax Museum
At the Discoveries Wax Museum in Lagos you can look into the eyes of Portuguese icons such as Prince Henry the Navigator or the explorer Vasco da Gama and try to imagine what they dreamed, observed and what they looked like!
The museum tells an exciting time travel story: the History of the Portuguese Discoveries in 16 different scenes through a thematic show. It's one of the best things to do in Lagos in winter when it's chilly outside.
As you pass through the doors of this museum you'll come face to face with the Portuguese historical characters that shaped the world: Kings, Queens, navigators and knights, amongst others, all dressed in period costumes.
Prices start at €4, making it an affordable activity. If knowing more about Portuguese history is one of the things you want to do in Lagos, this museum is perfect! It's located in Marina de Lagos, so you won't have to venture far from the city centre.
Lagos Marina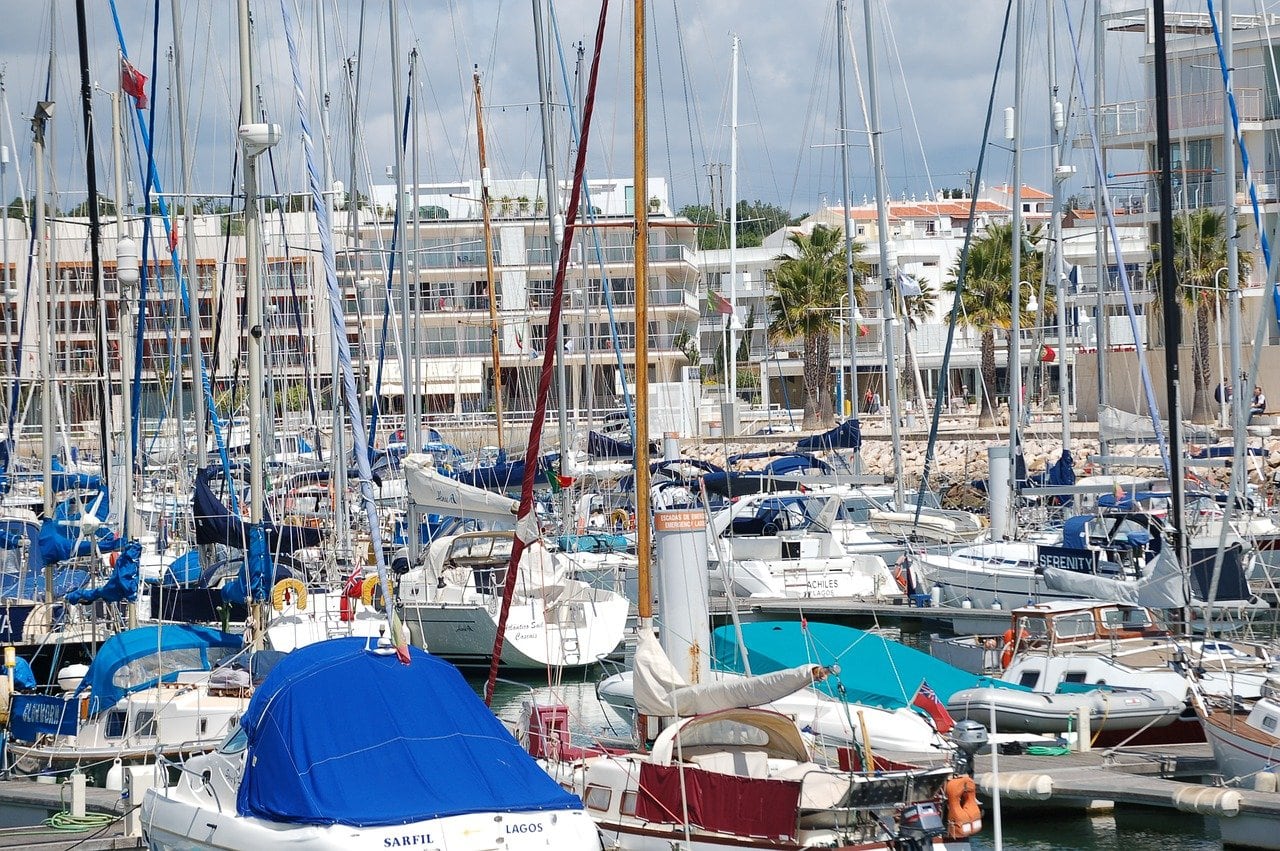 It is very easy to get to Marina de Lagos. It is practically opposite the bus station, on Avenida dos Descobrimentos. Just cross the bridge and you'll be there! It's a very peaceful place to stroll around, and checking out the many boats in the marina can be fun – there are some very expensive-looking ones there!
On the other side of the marina you will find several restaurants, cafes and ice-cream shops, and this is one of the best places to come to eat in Lagos. Many of the restaurants have rooftop dining, meaning you'll get to enjoy views over the marina as you eat. Head here for sunset to get the best views!
During the summer there are also occasional live concerts, theatre performances and dance shows at the marina! It adds a buzz to the area, and you'll find plenty of locals who head out to see these performances as well as tourists.
Lagos' Historic Centre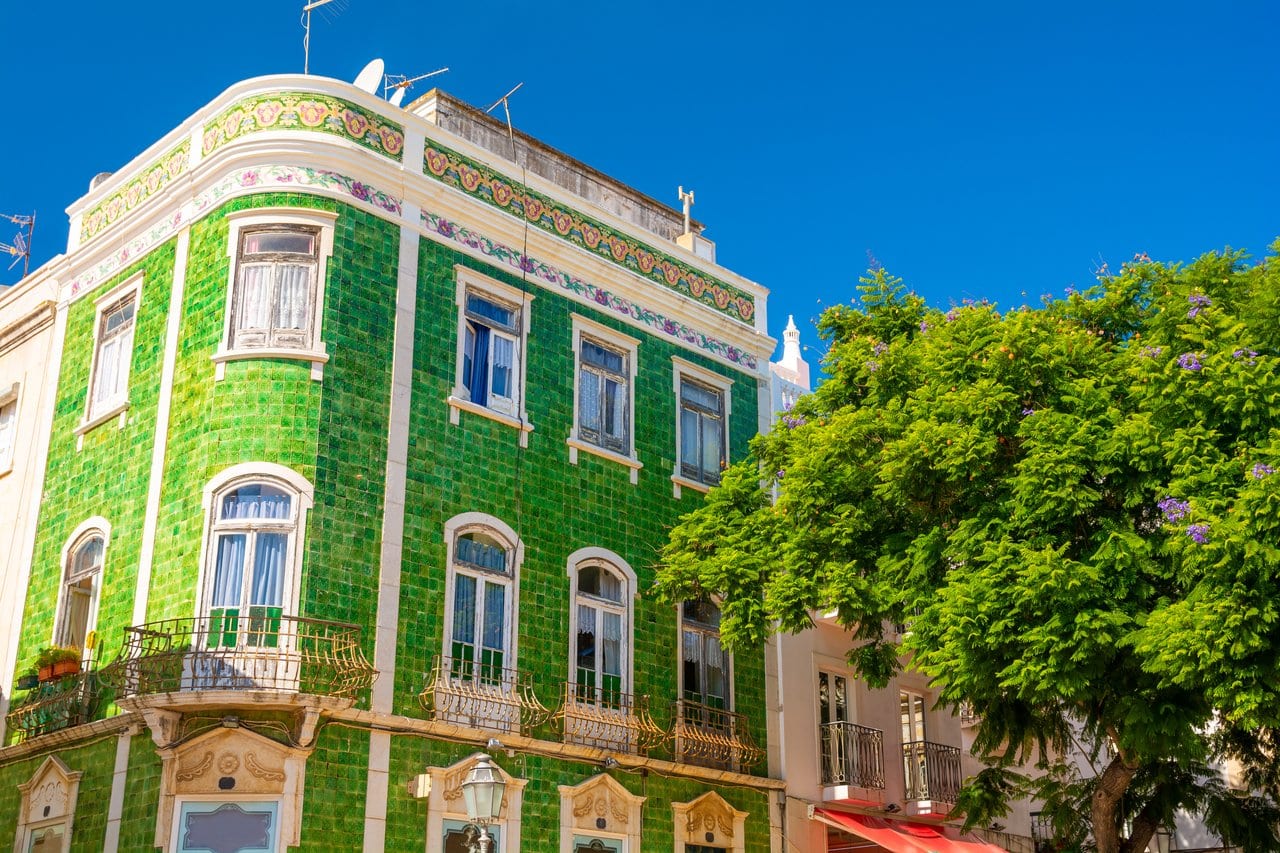 Exploring Lagos' historic centre is essential for any visitor – its sun-soaked cobbled streets and whitewashed buildings glisten in the sun, and there's a lot to see and do here. 
Mercado dos Escravos
The best place to start your visit is at Praça Infante Dom Henrique. In this square, you can check out the Mercado dos Escravos building and consider its horrifying past as one of the first slave markets in Europe.
This building was built in the mid-15th century and is now a small museum telling the story of Portugal's, and Lagos' role in the slave trade, which is important to consider. The entrance fee is €3 if you're over 26 and €1.50 if you're under 26.
Statue of Infante Dom Henrique
Before leaving Praça Infante Dom Henrique, take the opportunity to admire the statue of Infante Dom Henrique. Born at the end of the 14th century, Infante Dom Henrique was a major figure during the first phase of the Discoveries of Portugal across the Atlantic and around the world.
Parish Church of Santa Maria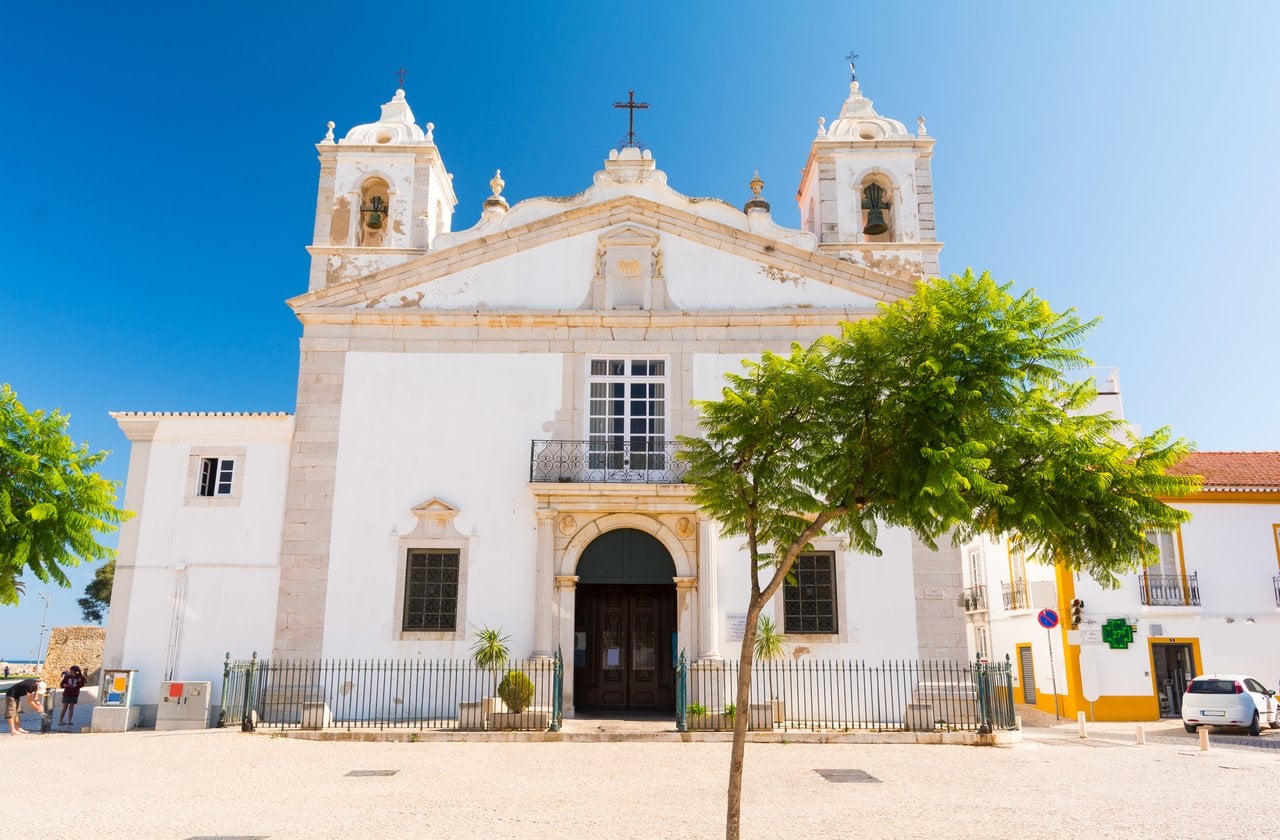 On the other side of the square you'll see the beautiful Parish Church of Santa Maria. Built at the end of the 15th century, this church underwent expansion works in the mid-16th century and repair works in the following century.
Despite having suffered some damage after the 1755 earthquake, this church has remained standing, unlike the Church of Santa Maria da Graça, which was completely destroyed. Don't miss the opportunity to enter and admire the simple but beautiful interior. 
Ponta da Bandeira Fort
Another one of Lagos' attractions in the historical centre is the Ponta da Bandeira Fort, which stands on the waterfront.
It was built around 1690 as part of the town's defence structures against potential invasions. Cross the fort's drawbridge over the moat to enter the fort, and then check out the small museum, the fort itself, and the Santa Bárbara chapel, which is covered in traditional azulejos!
Dolphin Watching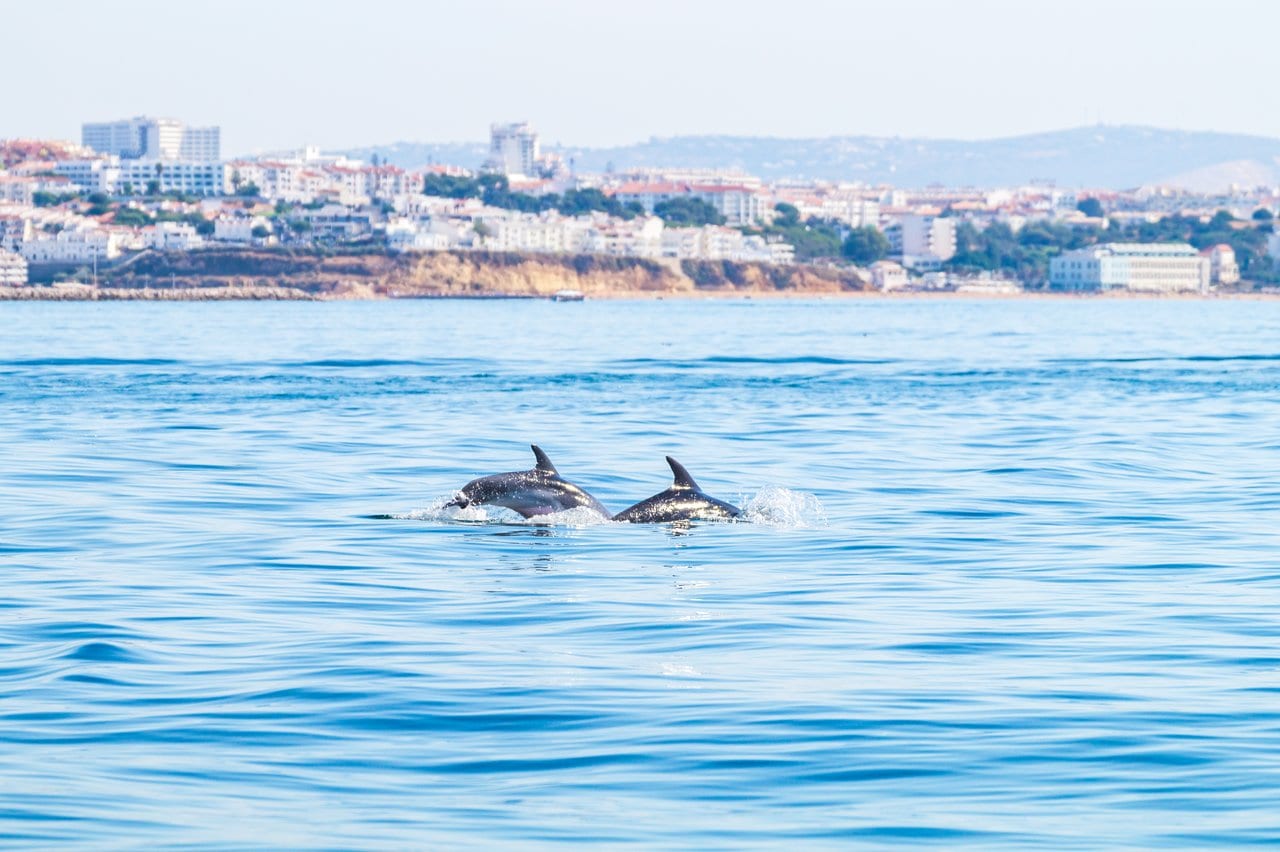 The Algarve has a pleasant climate all year round, and the calm and clear waters of the Atlantic Ocean are the perfect home for several species of dolphins.
For about €40 you can join this top-rated dolphin tour, which is led by a marine biologist, to watch these fascinating animals dancing and playing in their natural habitat. If you are an animal lover and don't want to visit zoos, give this activity a try!
Given that the tour doesn't interfere with nature, there's always the chance that you may not actually see these magical creatures. However, that risk is minimised because your tour leader is a marine biologist who works in dolphin conservation in the area, meaning they're well-acquainted with the local dolphins' habits and favourite spots.
Crazy Golf
If you're looking for a family-friendly activity, head to the Pro Putting Garden in Lagos. It's a great way to pass a couple of hours (perhaps during the early afternoon when it's too hot to sunbathe).
The course has been designed with rolling contours to make the game challenging and interesting, and it uses the world's best artificial putting surface.
I'm sure I don't need to go into too much detail about this one because I'm sure we all know what crazy golf is!
One thing to note though is that you have to wear flat shoes or they won't let you in. Prices start at just €3 for a 9-hole course, making it one of the best budget-friendly things to do in Lagos.
Beaches in Lagos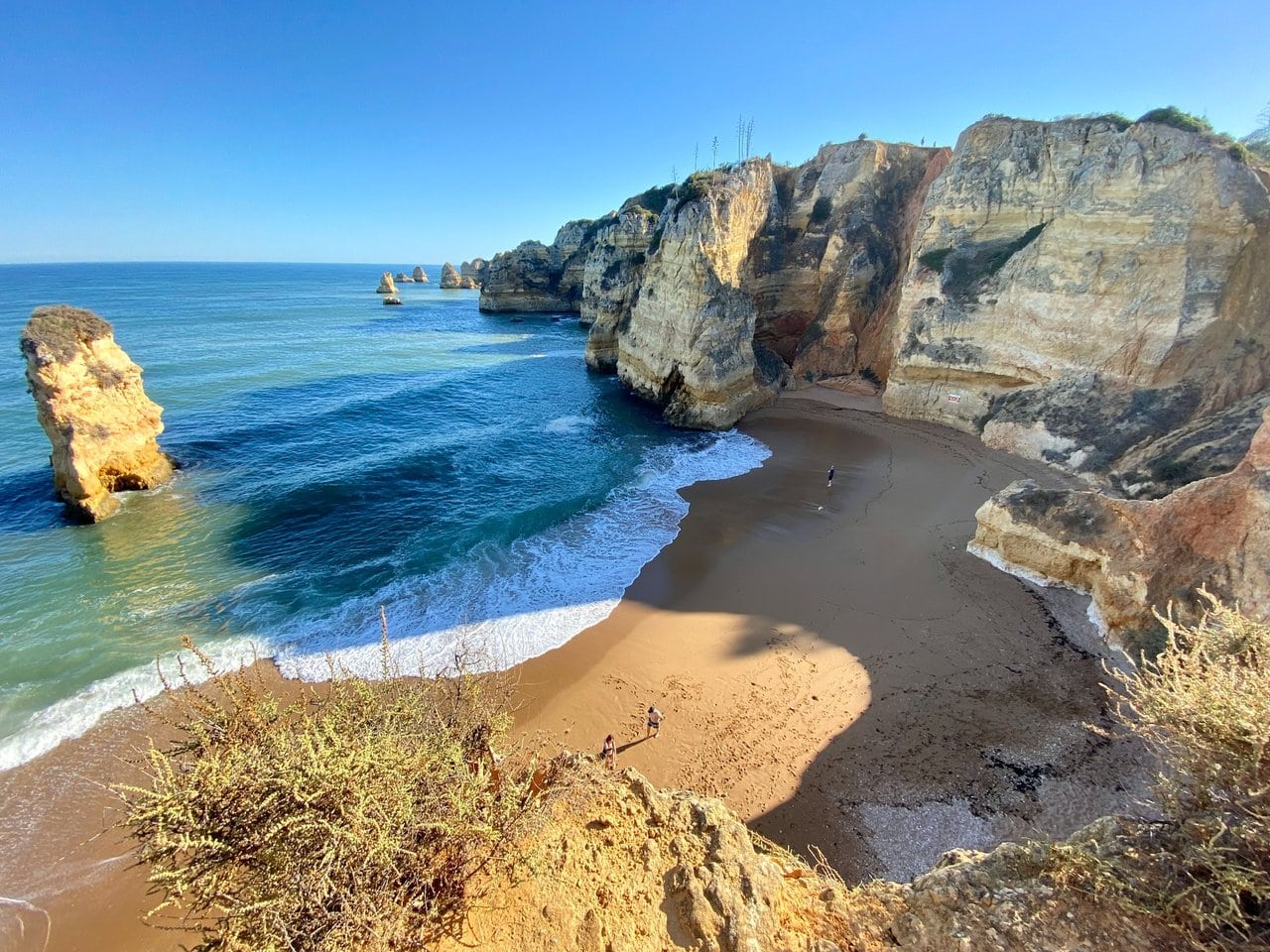 It's obvious that some gorgeous beaches would be on this roundup of the best things to do in Lagos! 
Whilst in Lagos you have plenty of beaches to choose from. There's Batata, Luz, Pinhão, Camilo, Porto de Mós beach and the long sandy beach of Meia Praia, to name just a few of the 11 accessible beaches in Lagos.
If you can only visit one beach in Lagos, it should be Praia Dona Ana, which you'll find listed in several "top beaches in the Algarve" roundups.
Steep cliffs surround the small bay of Praia Dona Ana, and its crystal-clear waters are breathtaking. It's very relaxing to watch the waves break over the golden sand of the beach. But it's very popular, so you might have to share the beach with plenty of others! If you're willing to get adventurous you can definitely find beaches just as beautiful.
One of those beaches is Praia Grande, which is both peaceful and beautiful. It stays so quiet because getting there is such a challenge! You'll need to descend the cliffs with the help of a rope and then "squeeze" between its walls.
Don't worry though, it's not hardcore climbing and it doesn't take more than 10 minutes to reach. The beach is calm and the water is perfect for snorkelling due to the number of coral reefs.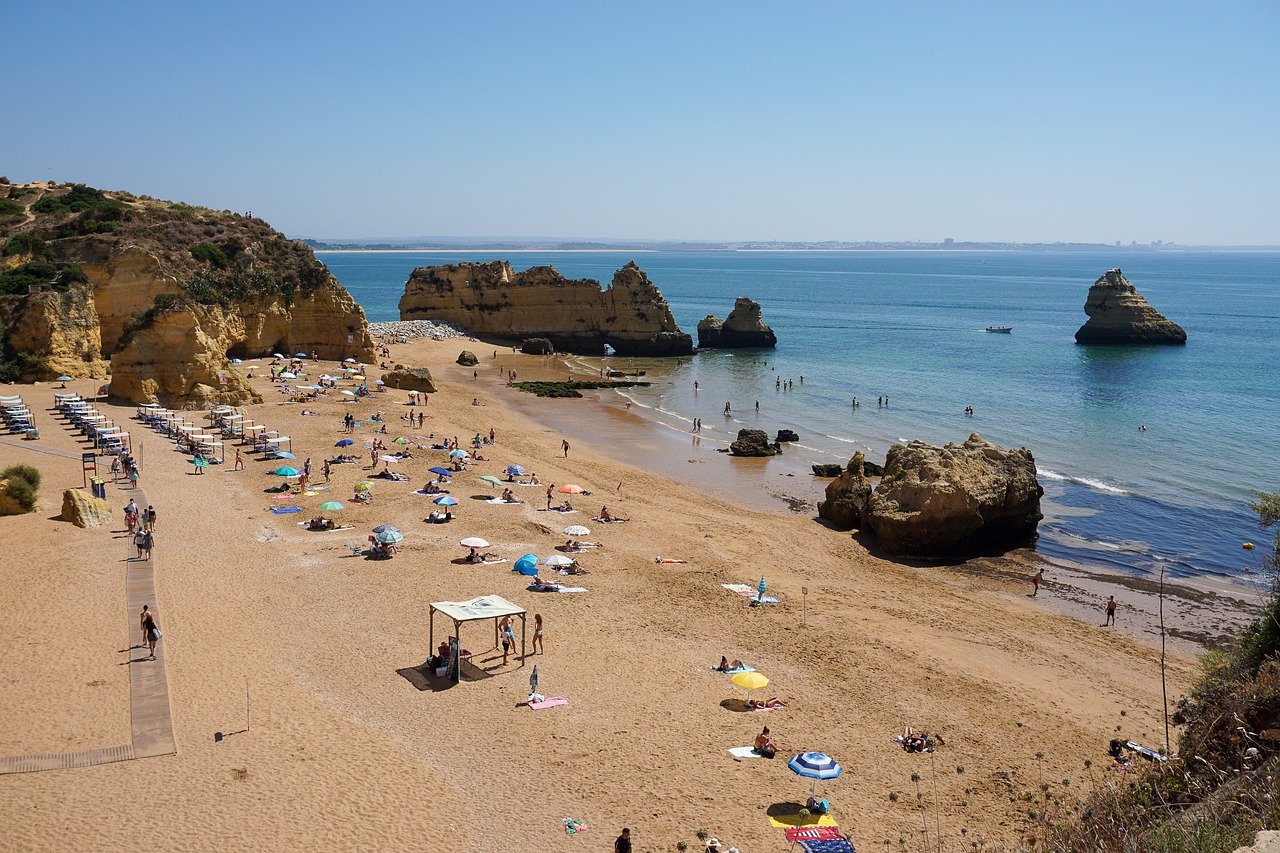 Parque Aventura
A treetop adventure is probably not what you expected in Lagos, but at Parque Aventura that's exactly what you can do! During this tree-climbing activity you'll tackle various obstacles from the treetops, including bridges, nets, giant slides and much more!
You can choose one of the three levels – Curious, Adventurous or Fearless – depending on how much of a challenge you're looking for, and, after initial training, you'll embark on your adventure. You don't need prior physical preparation, just determination to face any obstacle that may arise. Prices start at €13.
Maybe you don't want to climb trees, but like paintball. Well, Parque Aventura offers that too! The paintball field is more than 2500 metres squared, set in the middle of the forest and filled with a series of natural and artificial obstacles.
The prices for the paintball experience start at €18. However, there's an option to do both the treetop adventure and paintballing for just €29.
There's no pressure if you're the only person in your group that doesn't fancy doing either activity, though. You can enter Parque Aventura for free just to watch your group.
Things to Do around Lagos
Although there's no shortage of fun things to do in Lagos, you may as well take advantage of its location to get out and see some of the Algarve's best attractions! Although there are a tonne of things to do in the Algarve, here are my top picks of the very best activities!
Benagil Cave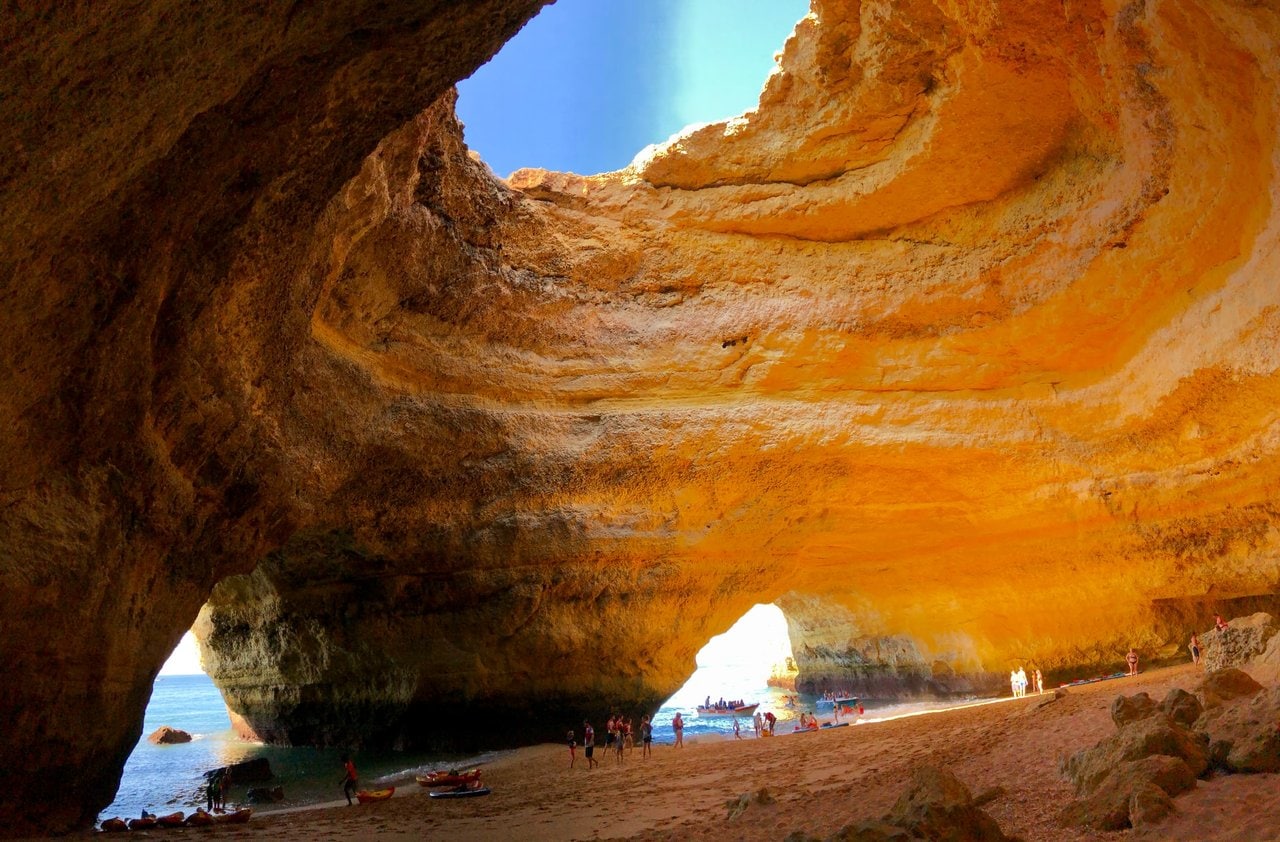 The Benagil Cave is sometimes referred to as the "Cathedral of Benagil" due to its dome-like roof and because of the various arches it forms. These features, when seen from outside the cave, give it the appearance of a cathedral.
You'll have probably seen photos of this majestic cave in travel brochures for travel blogs before, and it's one of the main tourist attractions in the Algarve. It's also one of the most famous natural landmarks in Portugal! 
This fascinating cave, with its window of light streaming onto the cave's beach through a hole in its dome, looks otherworldly, and it's a great reminder of the power of nature. For years, wind and water have carved out of the rocks of the region to form the Benagil Cave, one of the most fantastic caves on the planet. It attracts thousands of people to the western Algarve every year!
If you want to visit Benagil Cave from Lagos the easiest way to do it is via a boat tour, which will take around two hours as a round-trip. This outstanding Lagos to Benagil boat tour costs just €40 and includes a local guide, a sightseeing cruise and access to the famous Benagil Cave!
On the tour, you'll learn all about the natural history of the area and get to access sea caves that can be reached by boat! 
Click here to book your place!
Wine Tasting Tour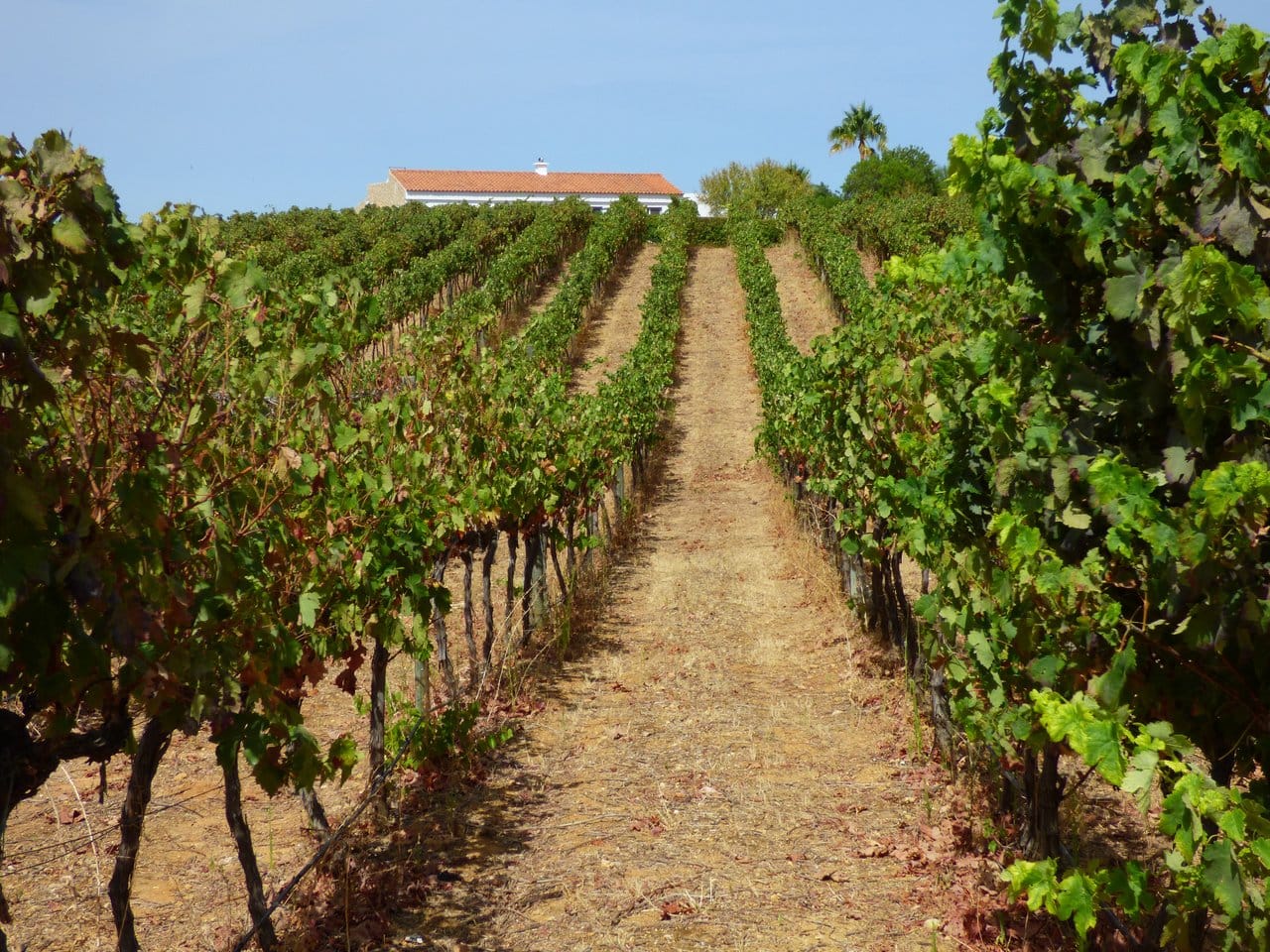 The Algarve has many beautiful vineyards and wine estates, and it's a very underrated wine region! The best wines from the Algarve come from Lagos, Portimão, Lagoa and Albufeira.
The best way to immerse yourself into Algarve wine culture and learn about what makes Algarve wine so special is by going wine tasting! Since many of the wine estates and vineyards are quite rural, the best way to do this is on this fabulous 4-hour wine tasting tour, perfect for both newbies and wine connoisseurs alike! 
For around €48 you'll visit a small local winery where you'll learn everything about wine production and what makes it so special, get to savour three local wines and explore the charming town of Silves at your own pace. During the tasting, you'll also get to sample some cheese and sausages that complement the wine beautifully!
The wine tasting experience also includes a local guide, bottled water, transportation and hotel/port pickup and drop-off in Lagos.
Click here to book your place!
Visit Other Towns in The Algarve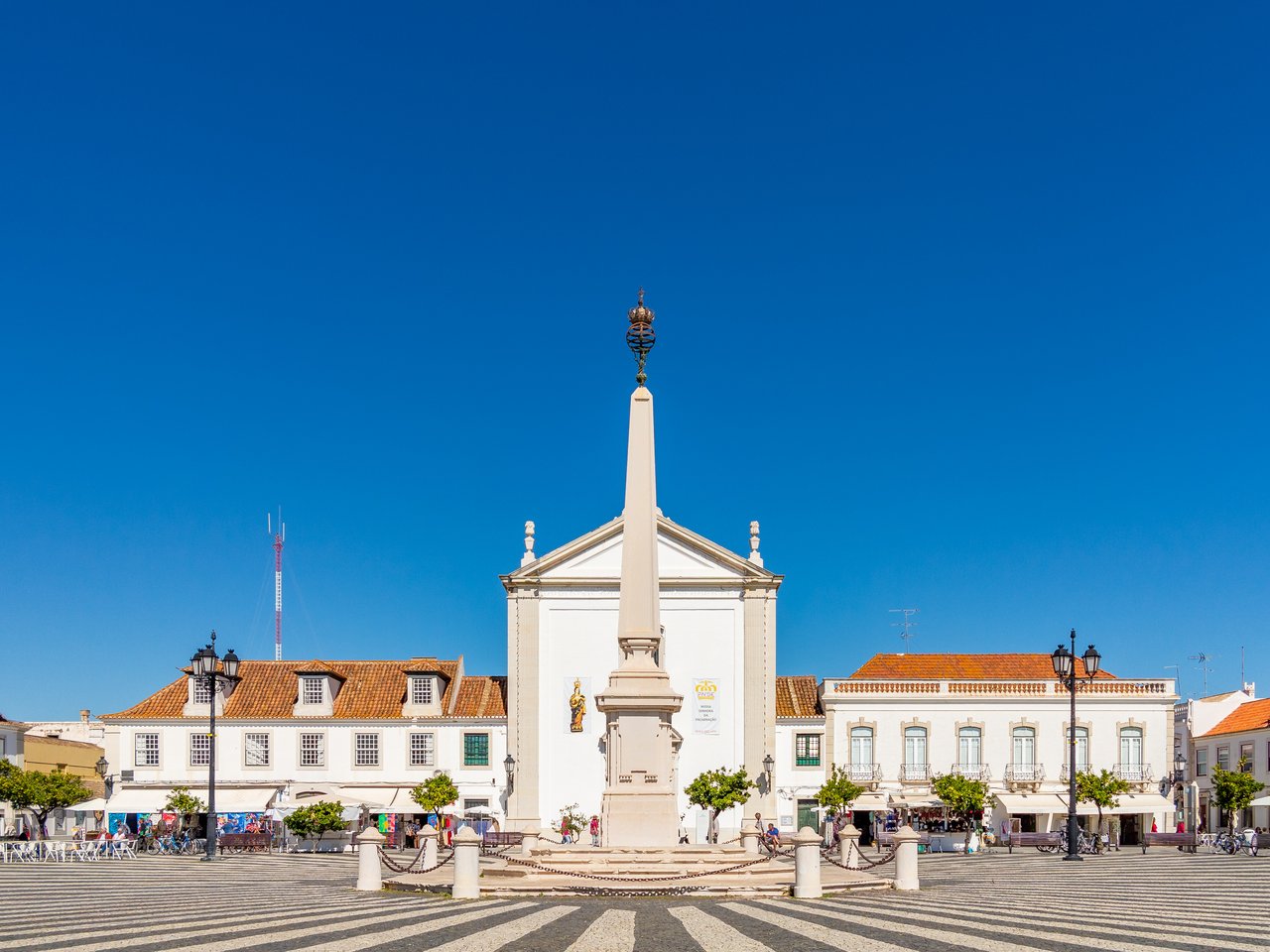 The Algarve is one of the best-known and most-visited regions in Portugal, mainly by Europeans during the summer. Considering that the region provides 300 days of sunshine a year, it's not surprising.
Since many of the Algarve's towns aren't too far away from each other, it's easy to base yourself in Lagos and then use public transport to explore a few other towns.
One of the best places to visit in the Algarve is Tavira, where you'll discover 21 churches, an ancient Arab neighbourhood, and the ruins of a castle. From the top of the castle you'll get a fantastic view of Tavira. The town also has a bridge of Roman origin and alleyways where you'll love to get lost in! 
Faro is the gateway to the Algarve, where flights from all over Europe and the rest of the world arrive. If you're arriving or departing the Algarve from Faro, it's worth allowing yourself at least half a day to explore. It's also a great location if you're visiting the Algarve in winter. Since Faro is a university town it's bustling all year round!
Albufeira is a coastal city in the southern Algarve. The city's nightlife is undoubtedly the liveliest in the region, with the wildest parties and people! Cheap drinks and a young crowd make it the right choice for groups of friends travelling together. 
If you're looking for more suggestions for more dreamy towns to visit in the Algarve, I've got you. I've actually written an entire post on the subject, and invite you to head over there for more inspiration!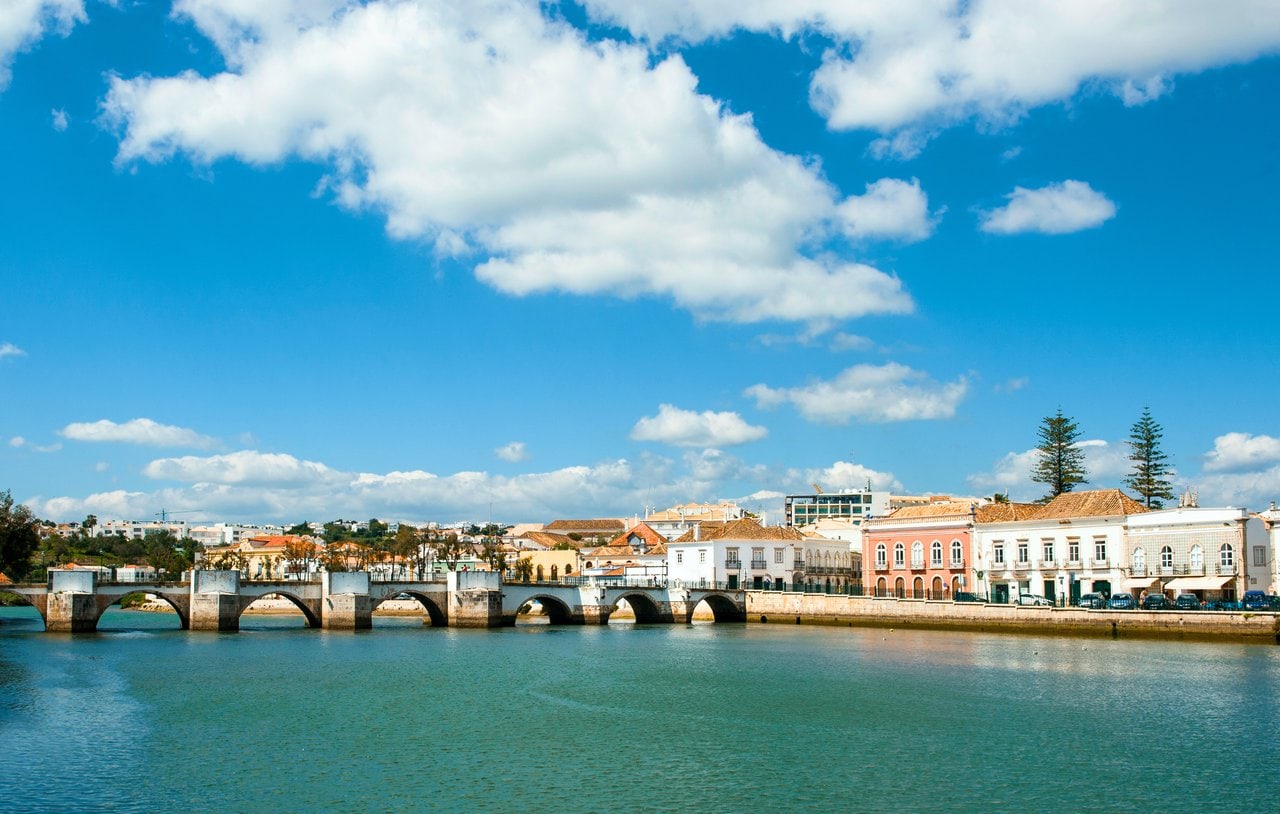 How Many Days Should You Spend in Lagos?
Three days is the perfect amount of time to spend in Lagos. With three days in the town, you'll have plenty of time to relax on its blissful beaches, check out the town's historic sights and spend a day visiting one of the things to do near Lagos, such as the Benagil Cave or another Algarve Town.
However, if you're on a tight itinerary and visiting many different locations in the Algarve, you can spend just one day in Lagos. To do this, I recommend heading out on an early morning tour of Ponta da Piedade before spending the early afternoon exploring the historic centre of Lagos and the late afternoon on one of the town's beaches.
Obviously, if you're looking to spend more time on the beach, you'll need at least two days in Lagos!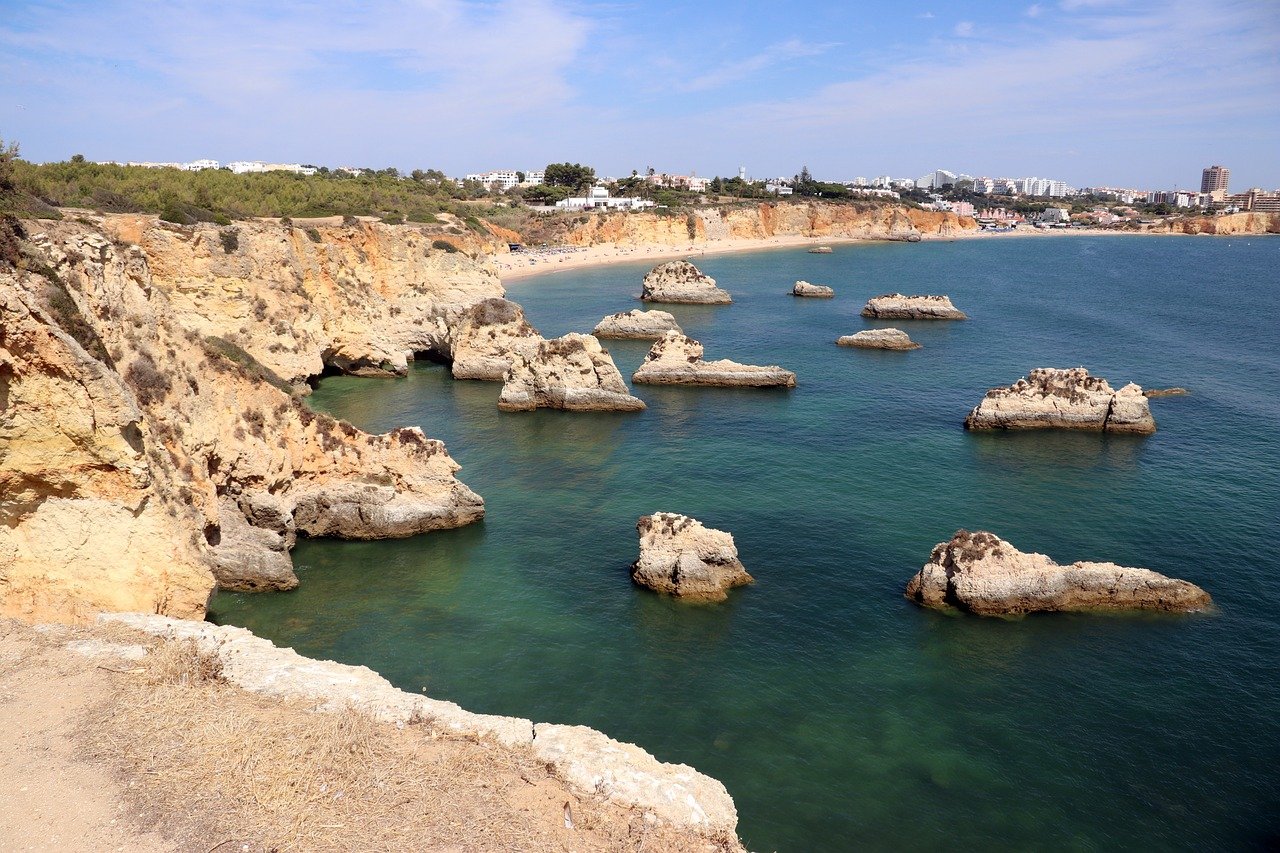 Where to Stay in Lagos
Since Lagos is one of the most popular towns in the Algarve you're spoilt for choice when it comes to accommodation. Lagos also attracts every type of traveller, so you have loads of options no matter what your budget is.
Hostels in Lagos
I stayed at Bura Surfhouse, which is ideal if you want to try out some surfing in Lagos, but it is about a 20-minute walk to the town centre, so it's not ideal if you're looking to do a lot of sightseeing. However, the hostel has a great pool, meaning you can get a "resort"-style experience for hostel prices! I paid €37 per night for a private double room, but you can get a bed in a 4-bed dorm for as little as €14. 
Click here to check availability!
If you're looking for a more central hostel, I have heard rave reviews about this one, and I will probably stay here next time I'm in Lagos!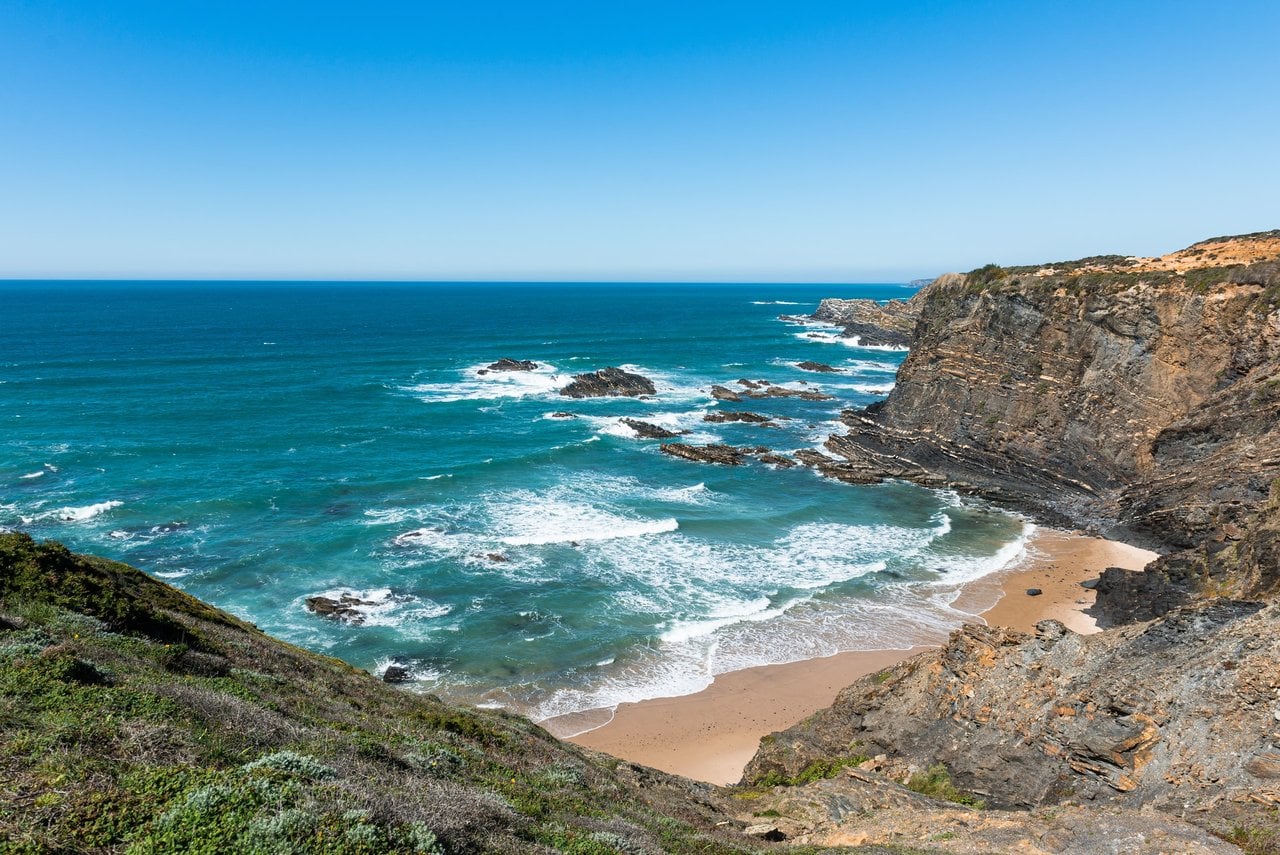 Budget Hotels in Lagos
If you want to stay in the heart of Lagos in a stunning location, you can't beat these stylish apartments! The apartments are just 450 metres from Meia Praia Beach. You'll get unforgettable views over the ocean, beach and town from their sun terrace, where you can unwind after a long day of sightseeing. Double rooms cost around €92. Click here to check availability!
If you'd prefer to stay closer to the picturesque Lagos Marina, this hotel (with a rooftop pool!) is the one to book. You'll be just a few minutes walk from all the action of central Lagos, but away from the noise. The hotel has a superb 9.2/10 rating, and, with access to their heated rooftop pool and sun terrace included in the price, I'm sure there's no better place in Lagos to catch the sunset! Double rooms cost around €89 per night – click here to check availability!
For a more resort-style experience, check out these beachside suites! This accommodation is just 50 metres from Praia D. Ana beach, and has ocean views, a pool, and a hot tub! Your stay also includes access to the accommodations' sister property, just 250 metres away, which has its own cocktail bar! One-bedroom apartments cost €91, and you can click here to check availability!
---
I hope this post has helped you to plan the things you want to do in Lagos, and hopefully it's made you feel even more excited to visit this enchanting town! I'm sure you're going to have an incredible time in the Algarve!
I'm rapidly adding more and more posts to my blog about travel in the Algarve, so don't forget to head over to my Algarve page for more trip planning tips and travel inspiration!
Liked this post? Pin it!