There is a good chance that this post contains affiliate links. If you make a purchase through them, I may receive a small commission at no extra cost to you! As an Amazon Associate, I earn from qualifying purchases. As ever, all opinions are my own.
Last Updated on July 7, 2022 by Ella
It's crazy to believe I'm approaching my third summer living in London, but it's true! The city comes alive in summer, and although it can be the very worst time of the year for us Londoners (London heatwaves are a period of extreme misery for us all!) it can also be one of the very best.
During the summer the whole city seems to open up and get outside. There's no better opportunity to explore London's beautiful parks, canals and palaces than when the sun is shining!
For many, a trip to London is the trip of a lifetime, so choosing the right time to visit is a pretty big deal. 
I've got your back, though. In this blog post, I'm going to cover everything you could possibly need to know before visiting London in summer. We're talking the good, the bad and the ugly. We'll cover the weather in London in summer, the best things to do in London summer, how to save money on your summer trip, and what to pack.
Let's go!
Weather in London in Summer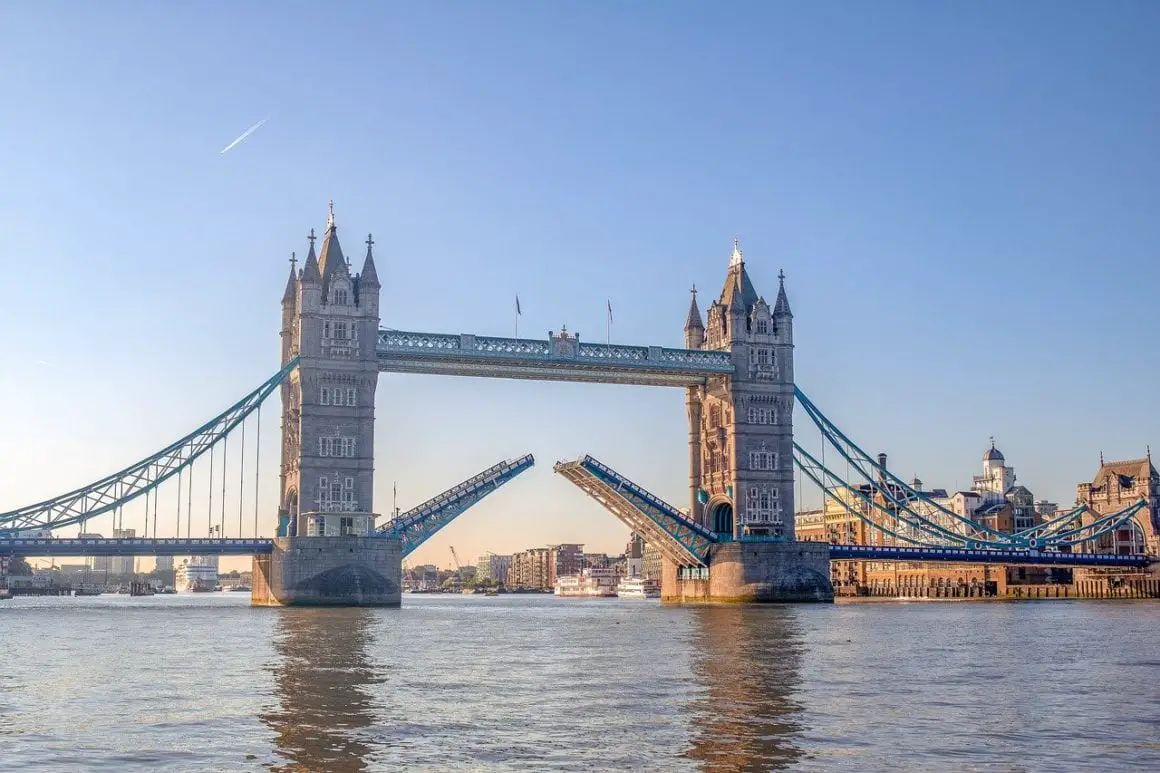 Despite what you may expect, summer in London doesn't necessarily mean that you'll escape the rain. In fact, the summer months of June, July and August still average 8 days of rain. That's not much less than the rest of the year!
That said, though, from my own personal experience in summer it's pretty rare you'll encounter full days of rain. They're normally just showers that last for a couple of hours, or some brief drizzle.
Summer temperatures in London are pretty mild on average. Average lows are around 13°C (55°F) and highs are around 23°C (73°F). However, it'd be nearly negligent of me not to mention heatwaves in London.
Dear God, the heatwaves… *shudders*.
Heatwaves in London
London, for whatever reason, seems to experience more than its fair share of heatwaves in summer, and trust me when I say the city quickly becomes downright miserable to be in.
Temperatures can reach around 35°C (95°F), with humidity that makes you feel wet the second you step outside. Plus our tubes and buses very rarely have functioning aircon. 
It's a nightmare.
I'm well aware that if you come from Spain or Mexico or something you're probably giving me the side-eye right now, but hear me out. Buildings in the UK are designed to keep heat in, to help us endure the cold winters. That means that buildings retain heat very well. Oh, and aircon is pretty much not a thing here 🙂
So yeah – my number one tip for visiting London in summer is to please, please book accommodation with air conditioning. If you don't, and you end up visiting during a heatwave, you pretty much won't sleep for your entire trip.
Daylight Hours in London in Summer
Summer in London is glorious when it comes to daylight hours because we get so much daylight and it feels like an alien concept after the short days of winter. 
In June, expect sunrise at around 4.40am and sunset at around 9.20pm. The days then get progressively shorter as summer goes on, with the sun in August rising at around 5.45am and setting at 8.25pm.
This, to me, is the main reason visiting London in summer is amazing – you get so much time to explore! If you visited London in December, you'd be rounding off your sightseeing at around 4pm, and by then it's already completely dark. In summer, you can stay at the park or continue sightseeing until 8 or 9pm! You just get so much more time to explore London.
Reasons to Visit London in Summer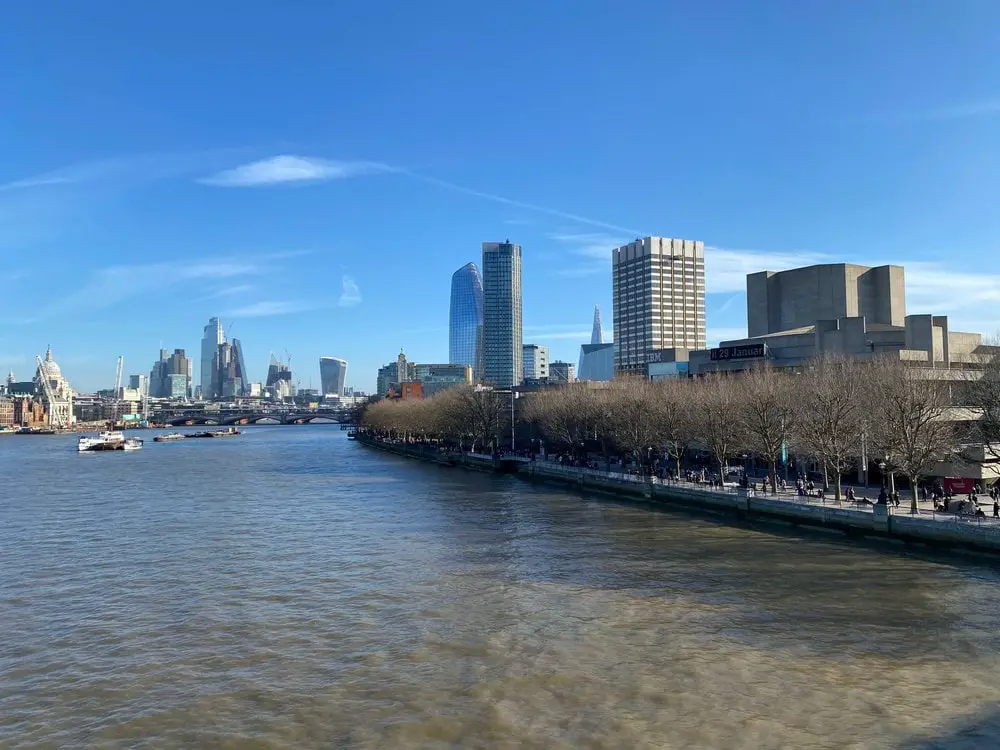 As well as the long daylight hours and lower amount of rainfall compared to previous months, there are plenty of reasons to visit London in summer! Here are a few of the main ones:
Summer is the best time for visiting London's royal palaces and attractions. Some of them are actually only open for the summer, like Buckingham Palace, so if you're a Royal Family enthusiast this is the perfect season to visit.
London is home to countless music festivals in summer. If you fancy checking out some of the coolest musicians and bands in the world take a look at the festival roster and book your tickets!
London also has a surprising amount of Lidos and ponds (small lakes that the public is allowed to swim in). They're the perfect way to escape the heat and also do some of the coolest nature swimming in the UK. Check out the Hampstead Heath Ponds if you're interested in this!
If you want to experience British pub culture, there's no better time to do this than in summer, when the beer gardens will be full to bursting. There's arguably nothing more British than drinking a beer and getting sunburnt on a sweltering day in the pub garden!
Best Things to Do in London in Summer
Hampton Court Palace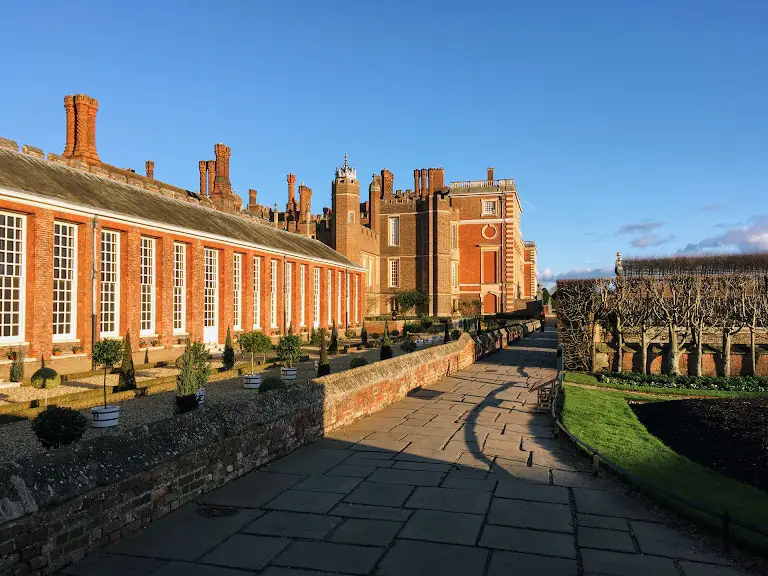 The 16th century Hampton Court Palace, once home to the notorious King Henry VIII, is one of the best and most beautiful places to visit in London in summer. You can easily spend the entire day here!
Although you can visit Hampton Court at any time of year, summer is the best time to visit if you want to make the most of the palace's world-famous gardens. They consist of 60 acres of gardens and 750 acres of parklands.
Inside the gardens you'll find a huge maze to get lost in, Vineyards, Vegetable Gardens, and wildlife, including descendants of Henry VIII's deer herd.
Aside from the gardens, you'll definitely want to spend at least three hours exploring the palace buildings. The palace itself has a tonne of different sections and rooms, all of which tell a different story of the palace and royal life here over the centuries.
Entry to Hampton Court Palace costs £25.30, or free with the London Pass.
Primrose Hill
Primrose Hill is one of London's best free viewpoints. On any sunny day in London you'll feel like half of the city has flocked here to hang out, sunbathe and drink beers together. 
From Primrose Hill you can see many of London's most famous landmarks including the London Eye, the Shard and the BT Tower. It's one of the best places to watch the sunset in London and is also fairly non-touristy. You'll definitely notice that locals outnumber tourists here, so if you want to get a taste of local London life, this is a great place to visit in summer!
Entry to the park is totally free, and the nearest tube station is Chalk Farm, which is about an 8-minute walk away.
Thames River Cruise to Greenwich
Most of London's most iconic attractions are along the River Thames, so there's no better way to see them all on a whistle-stop tour than on a Thames River Cruise!
This cruise runs between Westminster and Greenwich, which means you'll pass all of the most famous attractions along the river. We're talking St Paul's Cathedral, Shakespeare's Globe, Tower Bridge and Canary Wharf, to name just a few. 
The reason this is such a great activity in summer is that the boat has an open roof deck. You can grab yourself a seat in the open air and enjoy the sun as the city flows past you. 
The River Cruise drops you off in Greenwich which is an awesome place to spend a day or half-day. This London neighbourhood is home to a tonne of lesser-visited attractions that are still very interesting, such as the Cutty Sark ship, the Greenwich Maritime Museum and the Royal Observatory, where you can stand on the PrimeMeridian Line where the GMT time zone starts!
From Greenwich, you can either catch a quick train or a boat back to Westminster.
Click here to book your Thames River Cruise!
Camden Market
One of London's most famous markets, a visit to Camden Market is one of the best things to do in London in summer. With over 1,000 shops and stalls that sell everything from fashion to rugs, you probably won't be able to resist splashing the cash in Camden!
Camden Market is actually made up of numerous smaller markets which are collectively referred to as "Camden Market". You'll find them clustered around the Hampstead Road Lock of the Regent's Canal.
Camden rose to fame in the 70s as the focal point of the punk movement in the UK. Nowadays, though, most of the area's punk vibes have disappeared due to gentrification. However, if you do some research and look hard enough you can definitely still find punk clothing and music shops.
The reason Camden Market is one of the best things to do in London in summer is that most of it is outdoors! Plus, in summer you'll find plenty of people sitting by the side of the canal drinking or enjoying food from the market, making it a relaxed and fun place to hang out in the sun.
Hyde Park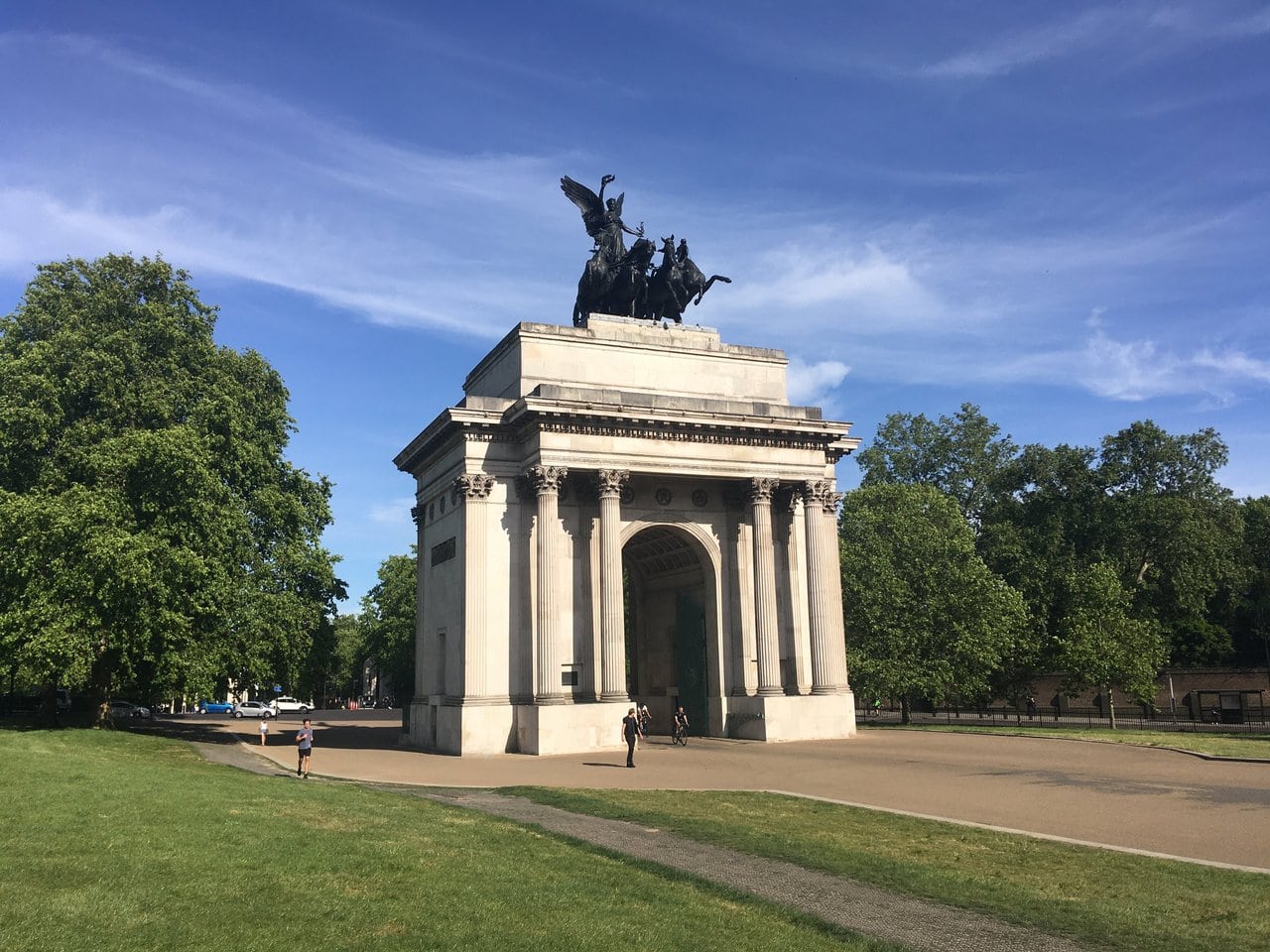 My favourite park in London, and the favourite park of many Londoners and visitors alike, is Hyde Park. This place is huge and is the best place to get lost in during the summer in London. 
Hyde Park is probably most famous for Speakers' Corner, an area of the park where people will literally get on their soapbox and rant and rave about whatever issue of the day is on their mind. You can come across some real wackadoodles, but every so often you'll find someone quite interesting to listen to.
Another top thing to do in Hyde Park is to visit the Rose Garden. It's easily one of the most beautiful places in the park and definitely the sweetest. All of Hyde Park is free to wander around, so if you're on a tight budget this is definitely one of the best places to visit in London.
Just outside of Hyde Park you'll find the stately Wellington Arch, which you can climb to the top of for excellent views over Hyde Park, Buckingham Palace and St James' Park.
Hyde Park is free to enter and the Wellington Arch costs £6.50 or free with the London Pass. The nearest tube station is Hyde Park Corner.
Little Venice Canals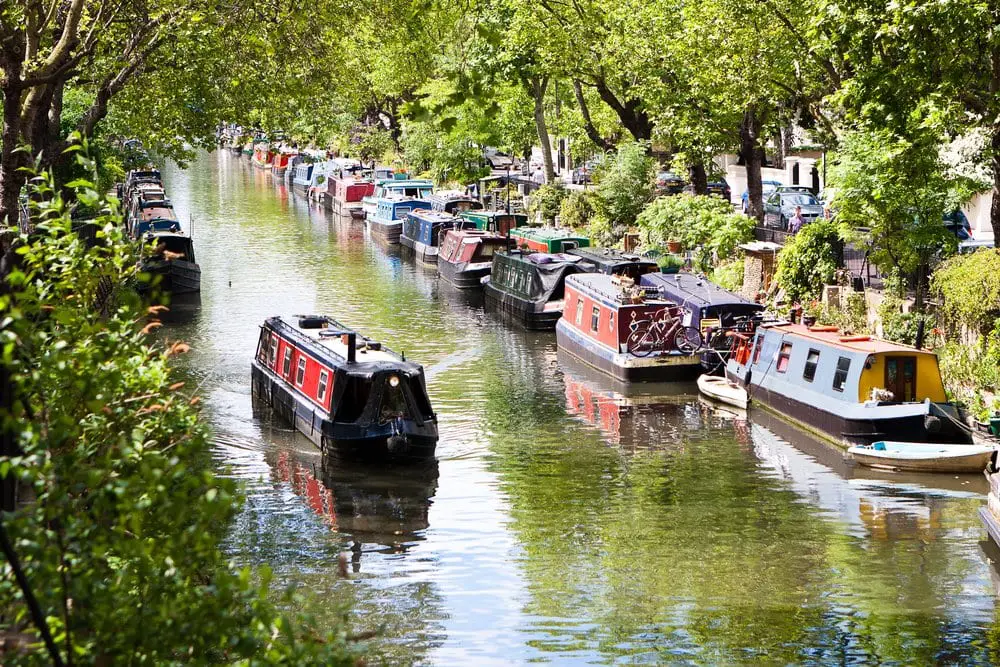 Summer in London is the perfect opportunity to get out onto the water and explore its many canals. The most popular by far is the Regent's Canal which winds through Little Venice to Camden Town, passing by many famous attractions such as the London Zoo and the Maida Hill Tunnel.
If you've ever wanted to ride down a canal on a traditional and colourful barge, this is your perfect opportunity! This canal boat tour is incredibly popular in summer, lasts for 45 minutes, and includes commentary from your guide who will point out all of the fascinating things you pass on the journey.
Watch a Play at Shakespeare's Globe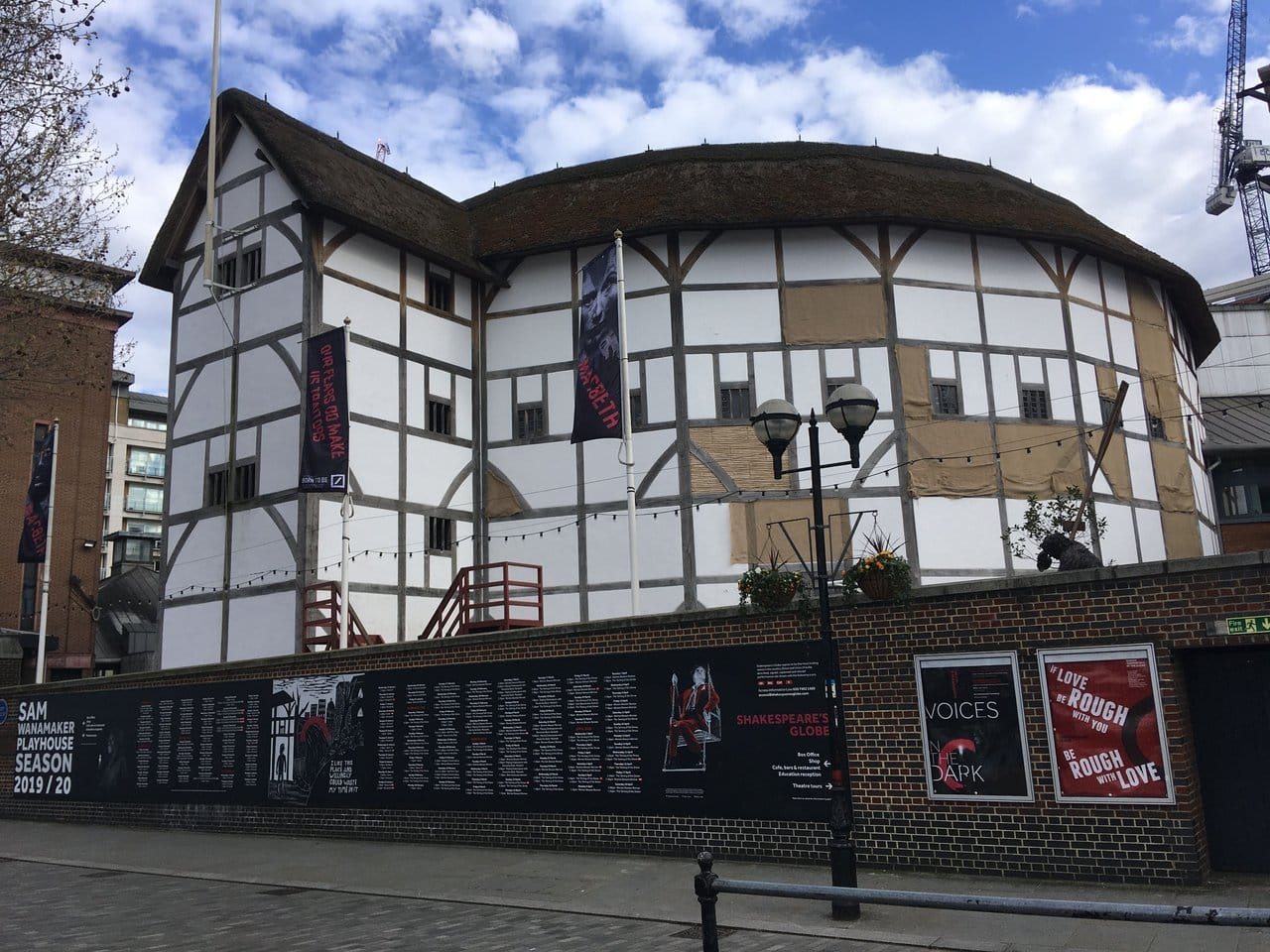 Watching a play at Shakespeare's Globe is one of the ultimate summer experiences in London, and this theatre looks very different to any theatre you'll have seen before.
This thatched, circular theatre, built out of wood, has an open roof, meaning visitors are completely exposed to the elements! This works wonderfully if the weather is on your side, but you can get very wet if a downpour strikes! For this reason, plays only run here during the summer months. 
In summer you can buy standing tickets for as little as £5 from their website, but remember there's a risk you'll get rained on. If that doesn't sound like fun, you can pay more for a seat that's sheltered. 
If you can't get tickets to a performance, you can also join a guided tour of the Shakespeare's Globe. Tours last for around 50 minutes and cost £17, or they're free for London Pass holders. The nearest tube station to Shakespeare's Globe is London Bridge.
What to Pack for London in Summer
London can be slightly tricky to pack for in summer since our weather is so unpredictable. You could need a hoodie one day and feel too hot in a crop top the next! However, there are a few things that you should definitely pack for your summer trip to London:
You'll definitely need a portable charger for London, as you'll be using your phone for directions, to tap into public transport and also for snapping photos! I use one like this and it holds around 7 recharge's worth of battery power, which is sure to last you all day.
Although you'd like to think a summer trip to London will be dry, we can never guarantee it. After all, England is kind of known for being cold and wet! For this reason, I always carry a small umbrella like this one, just in case. It barely takes up any space and will save you if you're caught in a downpour!
The tap water is totally safe to drink in London, but you'll definitely need to carry water with you in summer – especially on the tube where it gets SO. FREAKING. HOT! Instead of buying lots of single-use plastic, it's better for everybody if you bring a reusable water bottle. The water from some public bathroom taps are not safe to drink, so if you're filling it up on the go you'll want this kick-ass water purifying bottle which makes water from anywhere safe to drink.
Comfortable walking shoes are essential for London because you'll be walking a LOT. In summer, I almost always wear my Birkenstocks. They're super comfortable, sturdy, and durable. For closed-toed shoes, I wear some simple Black Vans – they're lightweight and pretty comfy.
I always travel with a travel guide, either digital or physical, and I recommend packing one if you're going to be spending more than a couple of days in the city. I own this one and it's super comprehensive with great photos! 
Visiting London on a Budget in Summer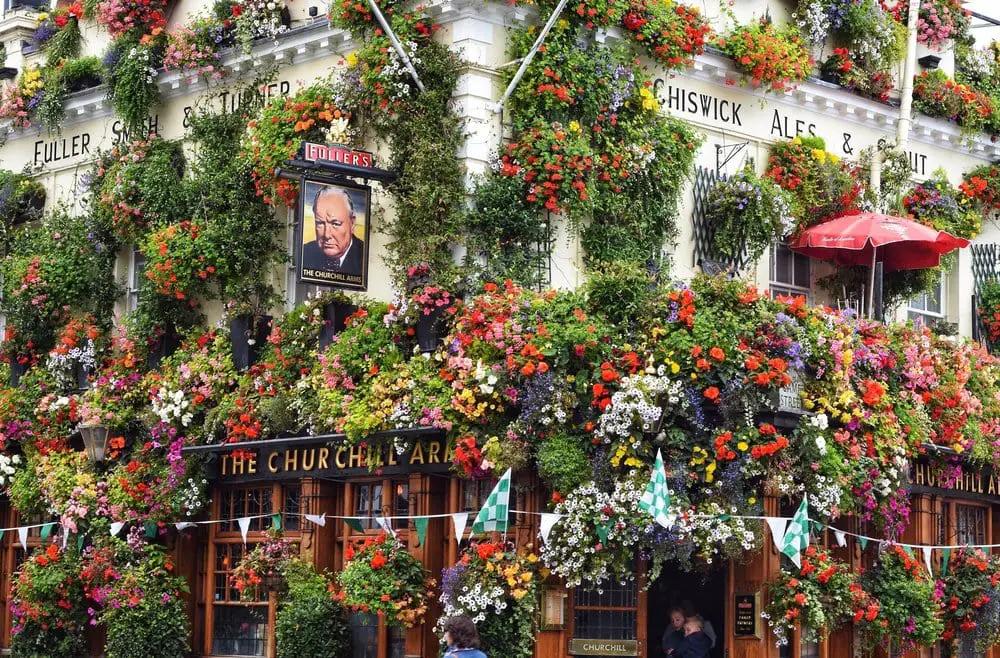 Summer is the best time of the year to visit London on a budget as you can spend the majority of your time outside doing free things like heading to the park, walking along the Thames, or seeing some of London's most famous landmarks from the outside, which is free.
Unfortunately, accommodation prices skyrocket during the UK school holidays (mid-June until the end of August). If you want to visit London on a budget I strongly recommend visiting outside of this time. During the school holidays all of the tourist attractions will be swamped, too, which isn't fun.
You can often save a few pounds by booking your entry tickets for tourist attractions online in advance. So, before your trip make sure to check Get Your Guide and Viator and book things in advance!
The London Pass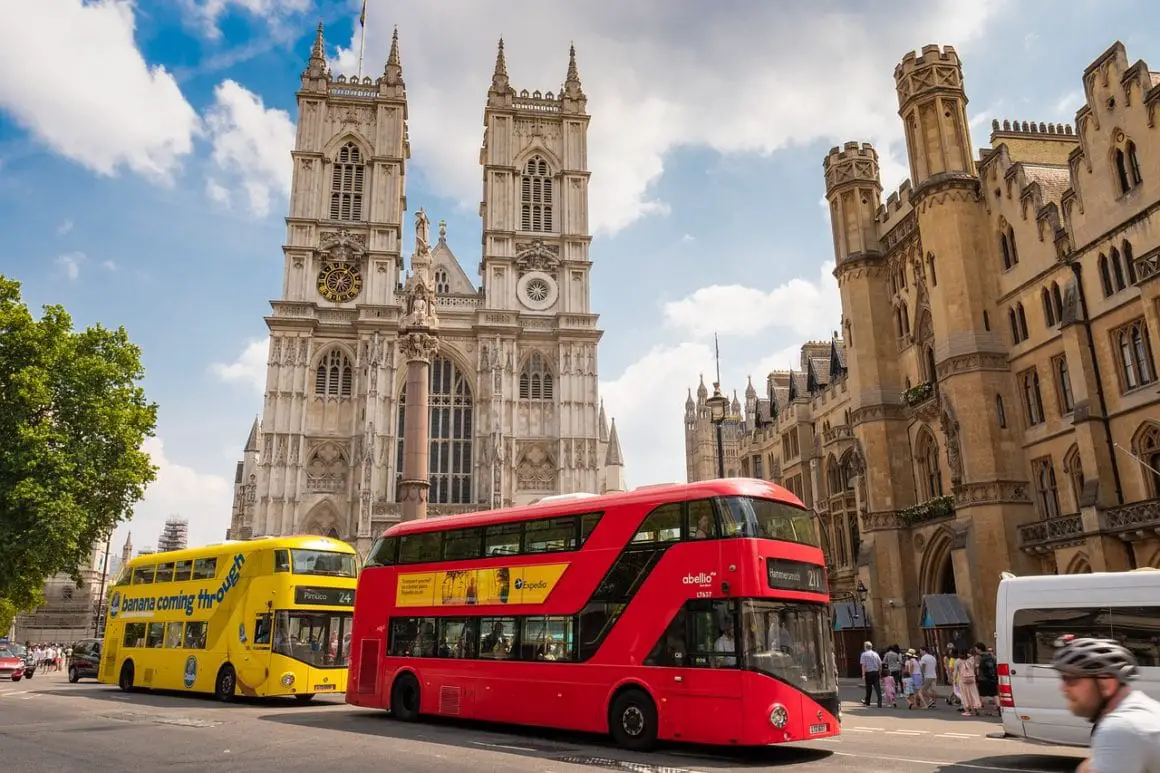 My top tip for visiting London on a budget is the London Pass. The London Pass includes your entry to over 80 attractions, but, importantly, it includes all of the most popular (and most expensive!) attractions in the city. 
You can buy the pass for any duration between 1 and 10 days, but the 2-day pass is the perfect option. This way, you can see all of the most expensive landmarks in London during these two days. You can then spend any additional days visiting London's many cheap and free attractions. It has the power to save you hundreds of pounds.
The Best Travel Insurance for London
I've never travelled without insurance, but it's scary just how many people do. Even if you're only visiting London for a few days, you definitely need travel insurance. You can be as careful as humanly possible, but bad luck happens to all of us and some things are just totally out of our control!
It's unlikely that anything bad will happen to you in London, or the UK in general, but insurance is the safety net that could be the difference between the trip of a lifetime and a total nightmare!
For London, I recommend SafetyWing. It's a very affordable option for both short and long trips, with plans starting from as low as £2 per day. 
SafetyWing is also one of the few travel insurance providers that offer COVID-19 quarantine coverage, so you can rest assured that even if you test positive whilst travelling you won't go bankrupt as a result. 
Click here to get a quote from Safety Wing!
Is Summer a Good Time to Visit London?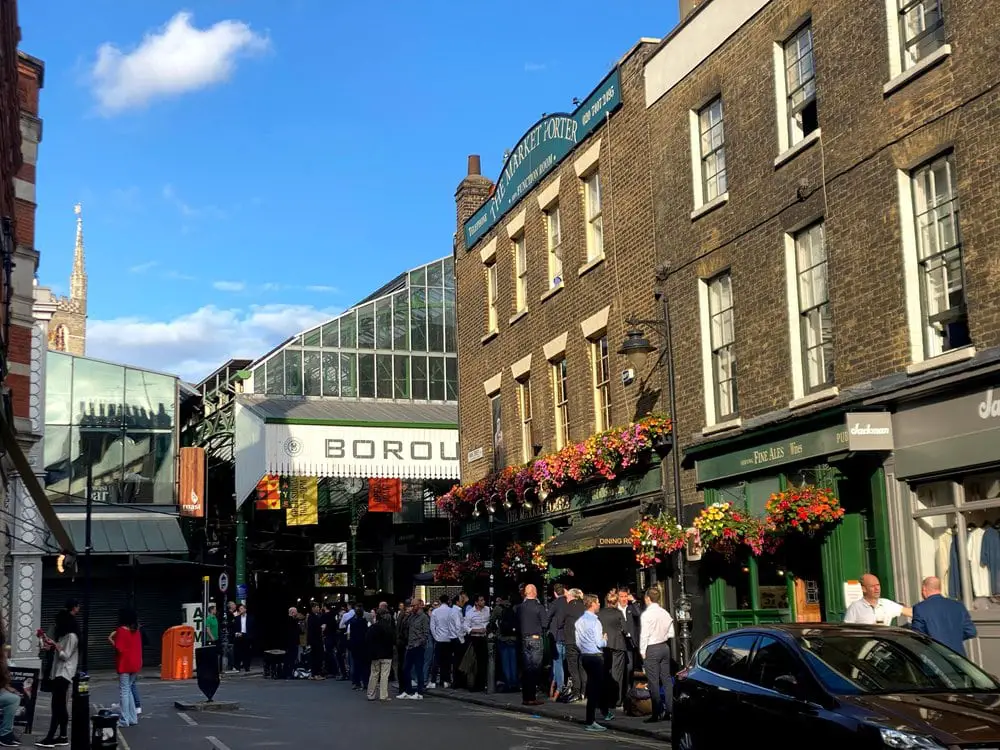 Summer is an excellent time to visit London. During a summer trip to London you'll have long daylight hours meaning more time to sightsee! You'll also have less rain than any other time of the year and (hopefully) pleasant and warm weather. Just be prepared for the notorious London heatwaves!
Plus, for whatever reason, the whole vibe in London seems to be so much lighter and happier in summer. Locals are less grouchy and head to the parks and beer gardens in droves, and it's easy to stick to your budget in summer since there are so many free things you can do outdoors!
So, yeah, summer is a pretty darn good time to visit London.